Learning how to make a curved hem comes in very handy, especially when making dresses or circle skirts. Here is an easy method that will give you a smooth, neat finish on any curved hem.
How To Sew A Curved Hem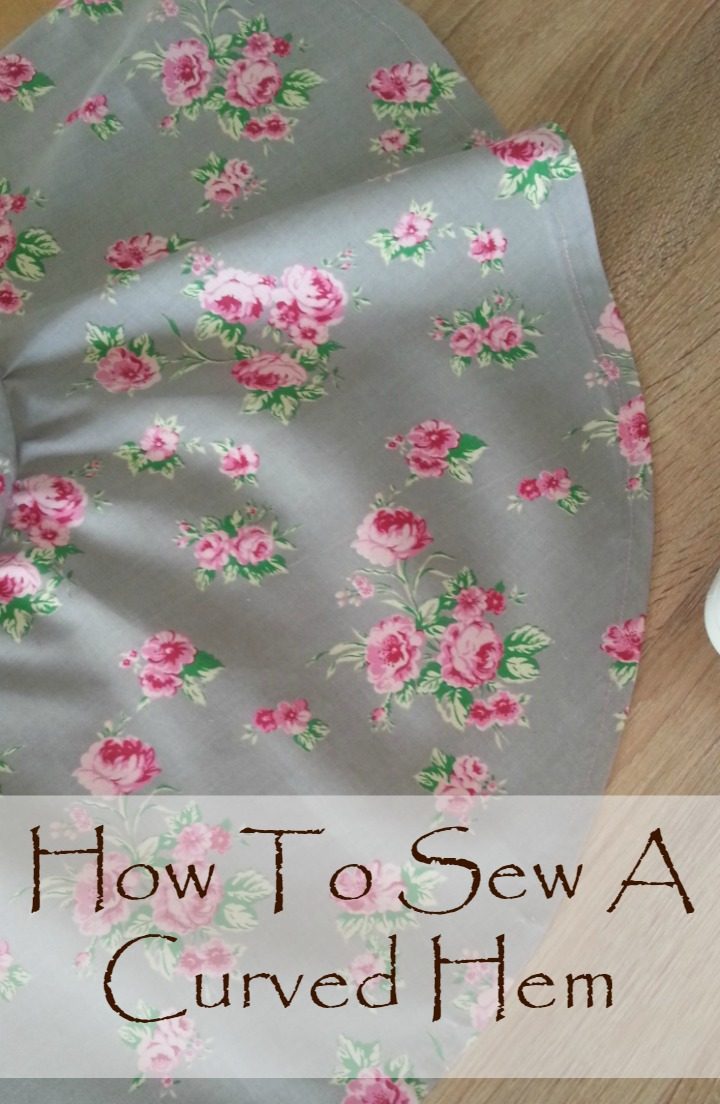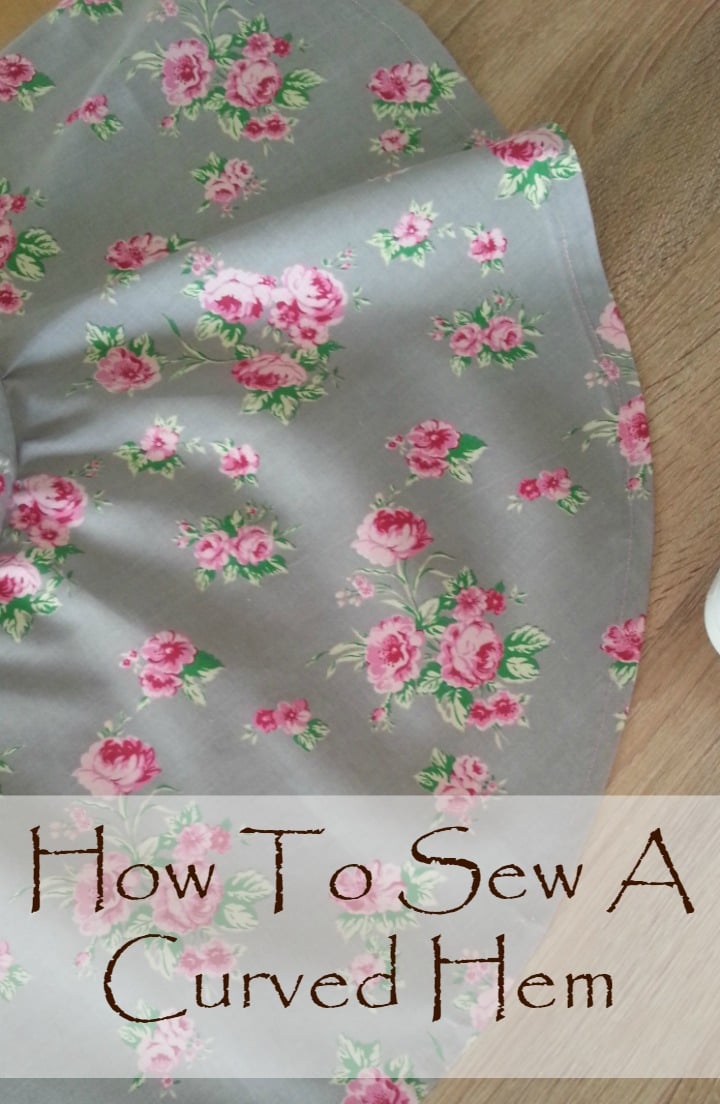 Whether you've been sewing for a while or you're just starting, if you've ever tried your hand at making a circle skirt or dress you know how frustrating is to get a nice looking curved hem with a neat, polished finish. This tutorial will teach you how to hem a circle skirt the very easy way, so no more frustration or ugly hemlines!
Learning how to sew a curved hem on a circle skirt or a dress is not only easy but enjoyable too and you'll absolutely love the end result! It's pretty tricky to fold and press and sew anything curved and it can get aggravated by the type of fabric you use. But once you get the hang of this method you'll find that hemming a circle skirt is easy breezy!
Other sewing tips you will love:
I've used this method for curved hem when I made a circle skirt for my daughter and I really loved the finished look, even though I admit, I was a bit sloppy; I could've used paying a little more attention on details and sewing more accurately. I thought I should make a separate article on how to hem a curve, for ease of reference.
Just to give you the heads up, if you work with an item that has a small radius (aka a "tight" circle), this method won't be able to eliminate puckering entirely (for example if you're sewing a round item the size of your palm or just a little larger). But for regular items like circle skirts or dresses or blouses with curved edges, this method works wonders!
Curved Hem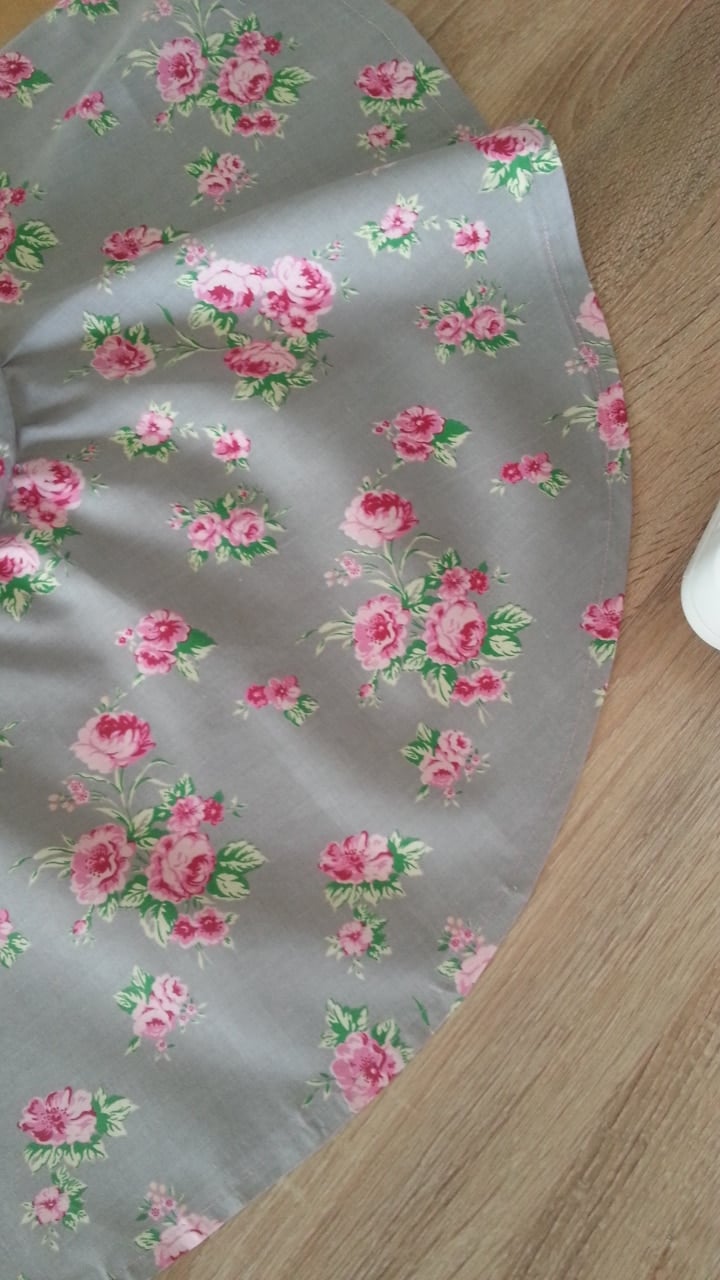 Materials:
sewing item with raw curved hem (like a circle or half circle skirt or dress)
pins
contrast thread
matching thread
scissors
pressing iron
Directions:
Basting the hem
To sew a curved hem, start by making sure the skirt or dress is nicely pressed, with no wrinkles in the raw hem area.
Switch your sewing machine to a basting stitch. Mine is a digital sewing machine and comes with a built in basting stitch but if you don't have one, or your sewing machine is not digital, you can choose the longest stitch on your machine. I think a 4 would work just fine. If you're a beginner and don't know what basting means, a basting stitch is a line of temporary long running stitches, made by either hand or machine. A basting stitch holds the fabric together before permanent stitches are applied and is removed after the permanent stitch is applied.
Stitch 1/4″ from the edge, all around the hem.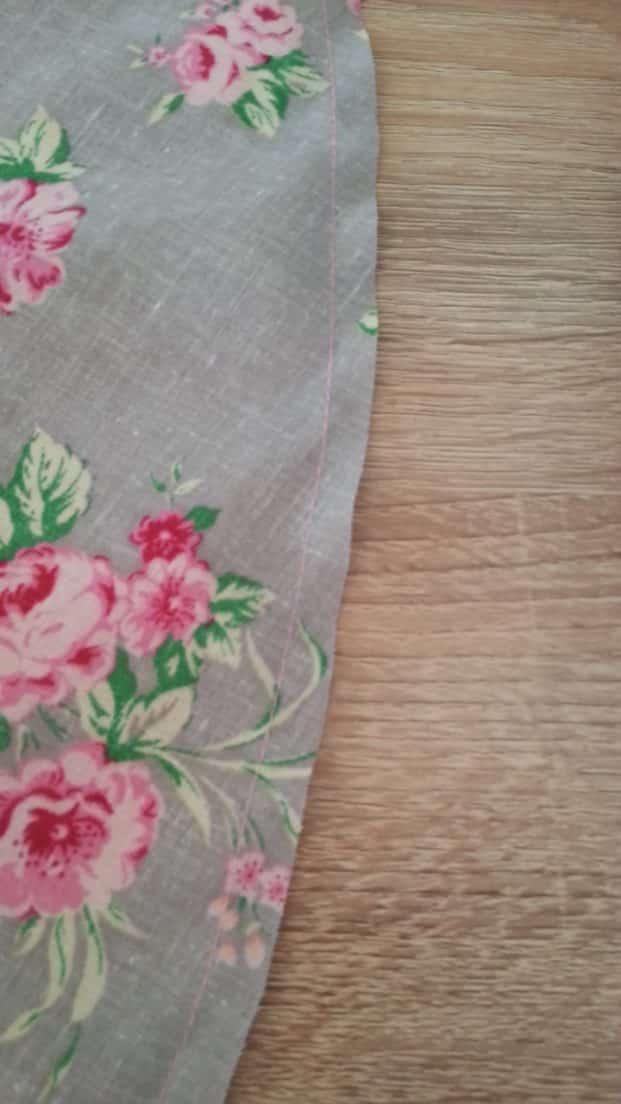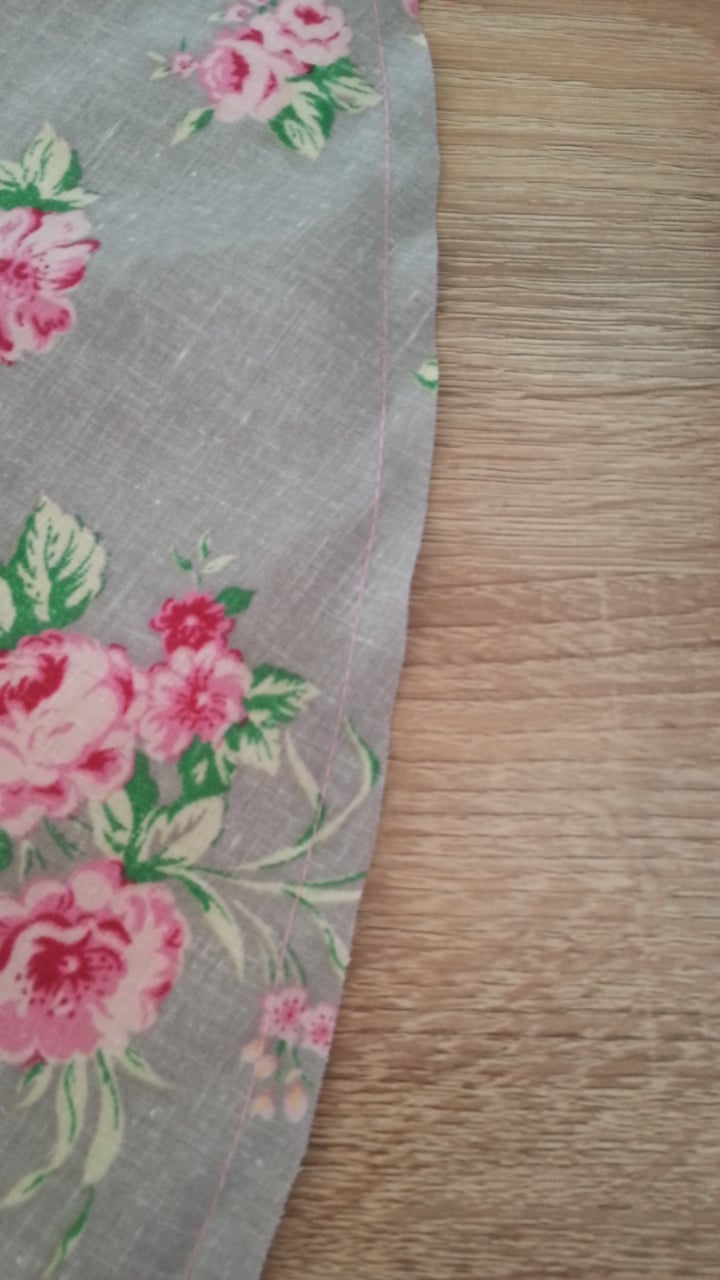 Fold right on the newly sewn stitch, using this basting stitch as a guide.
Press and remove the basting stitch.
Stitch again, 1/8″ away from the edge, using the same basting stitch (ignore my pins, they're pinned the wrong way and also try and don't be as sloppy as I was). This stitch is optional and is meant to help you keep the hem nice and tidy while you move to the next steps. This is particularly helpful for beginners but if you're more advanced, you can skip this stitch and move to the next step.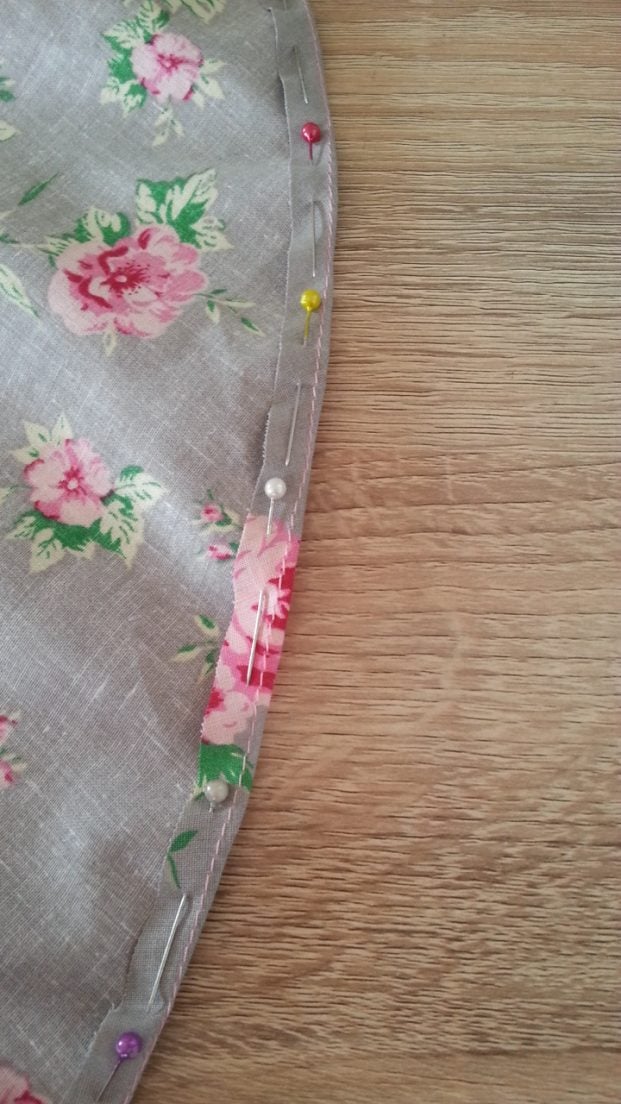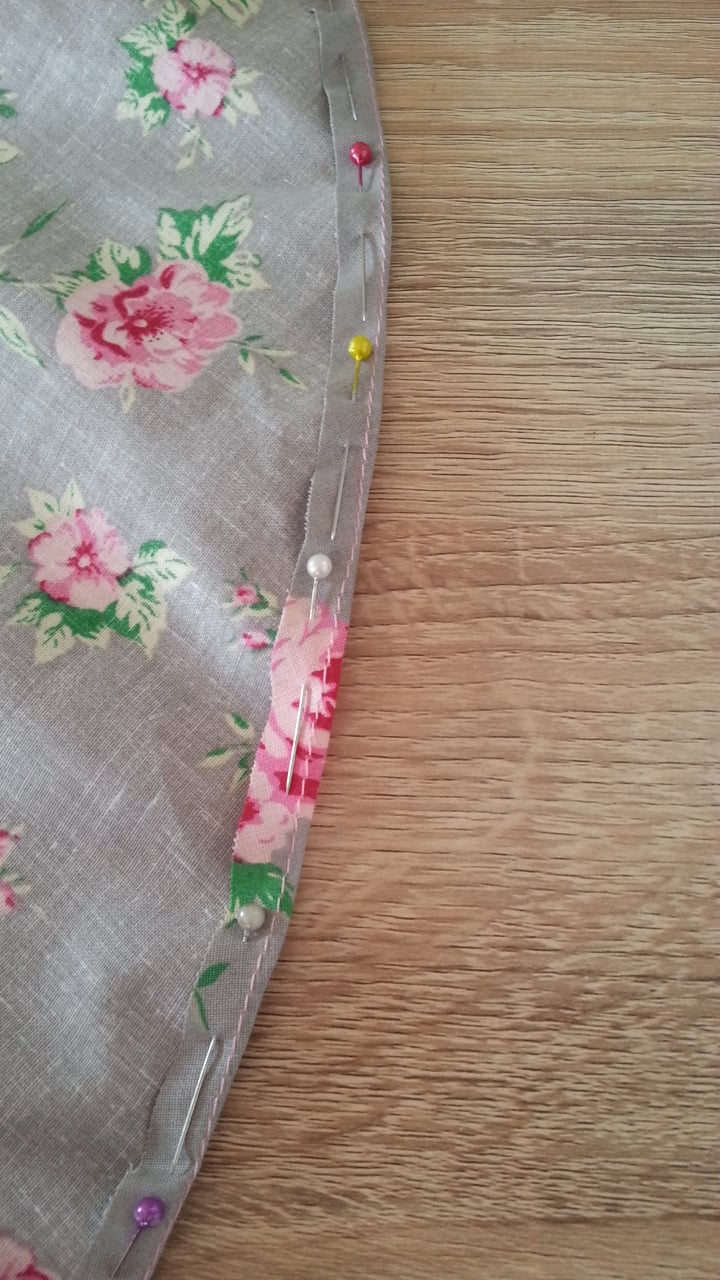 Sewing the final hem
Measure 1″ away from the edge, towards the interior of the skirt and mark with a fabric marker. This is where the seam gauge comes in very handy! This will be your guide for the double hem.
Fold the edge up so it touches the line you just marked.
Place pins a few inches apart and add a couple more in between those.
Sew the final hem as close to the edge as you can (I used a 1/16″ seam allowance). Sew slow and don't worry if you experience some puckering while sewing. Just guide the fabric under the needle using a pin, making sure not to catch the pin with the needle.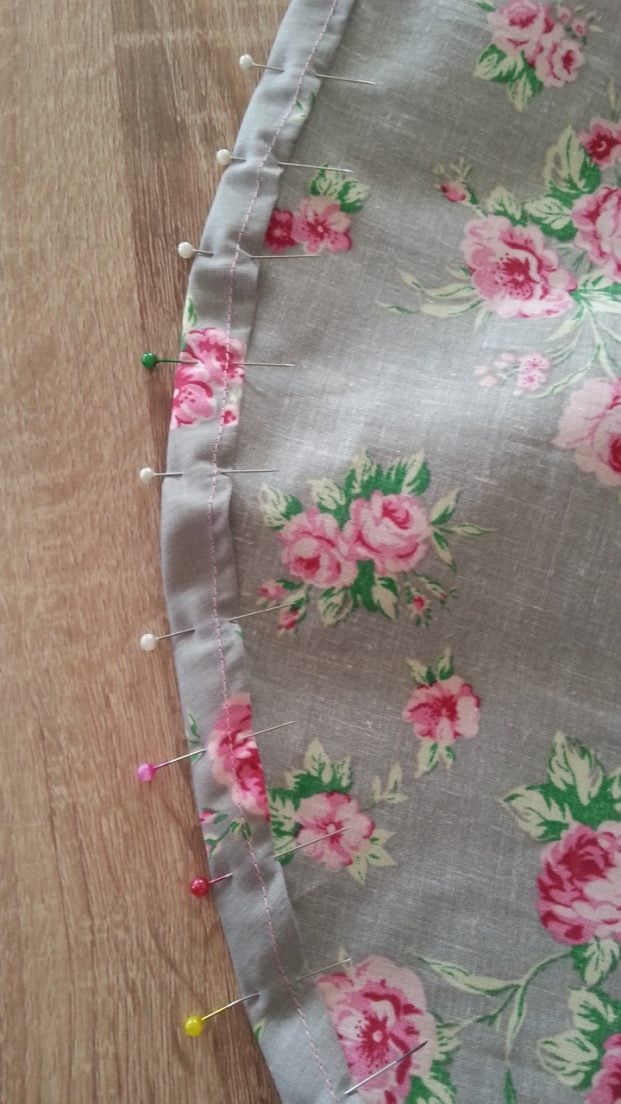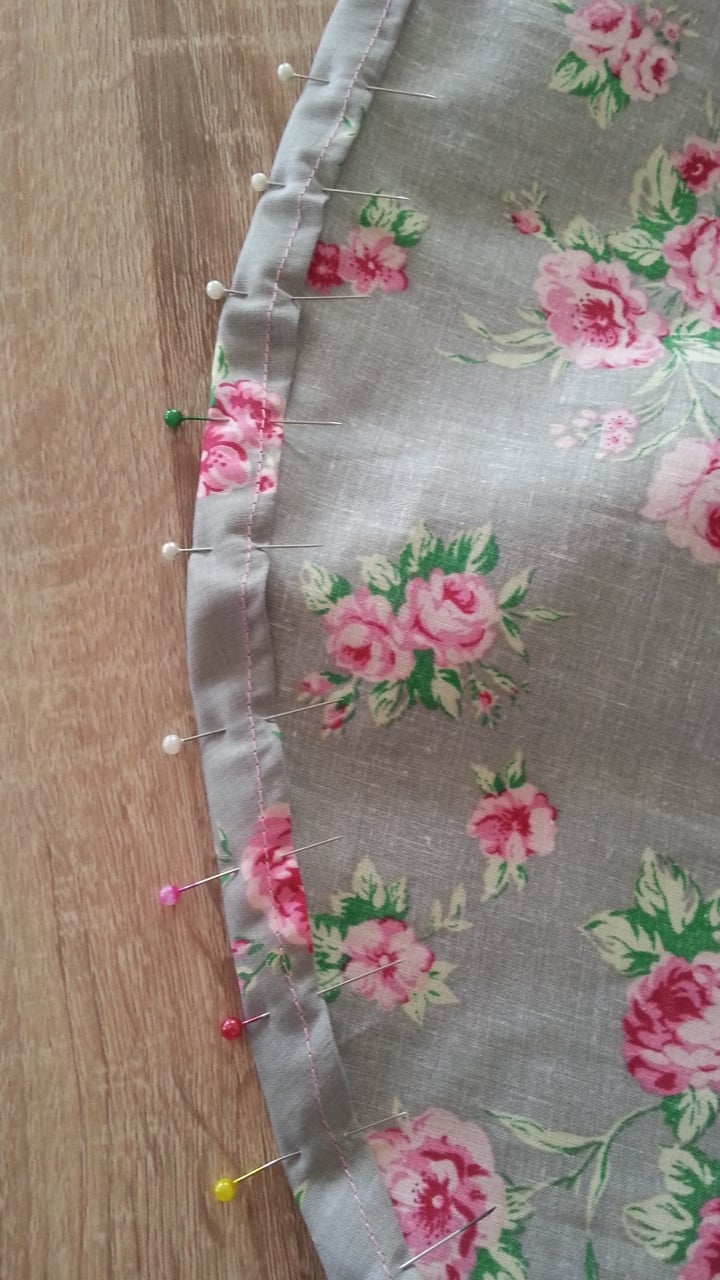 Remove the basting stitch.
Use plenty of steam and press firmly moving the iron up and down, smoothing out any tiny puckering that you weren't able to eliminate while sewing. After ironing your curved hem should look completely free of puckering. If you use lightweight fabric you won't even notice the puckering.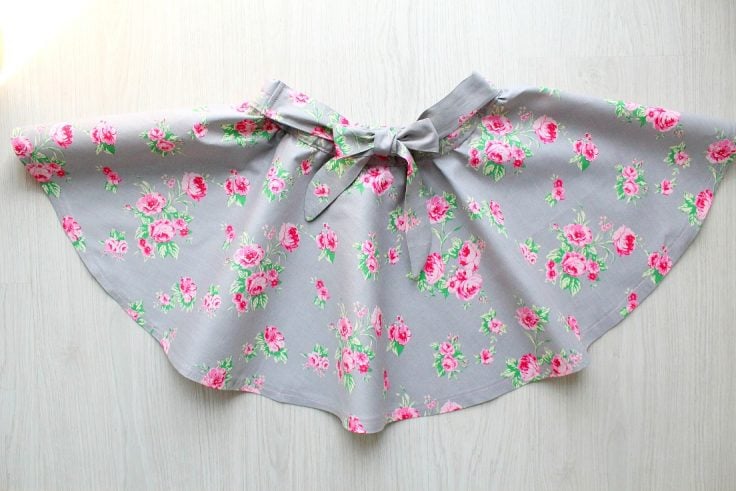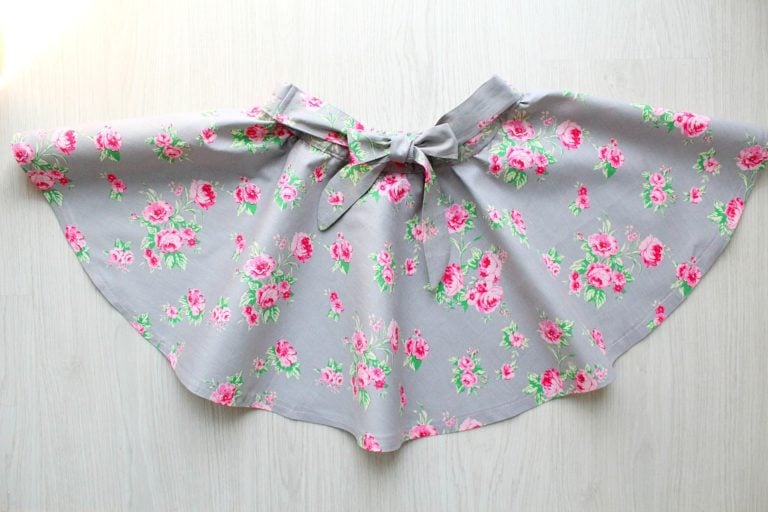 I hope you enjoyed my tutorial on how to hem a curve and found it easy enough to give it a try on your next project that requires a curved hem.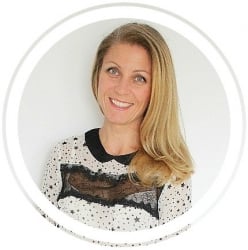 Hi, I'm Petro, author and founder of Easy Peasy Creative Ideas. Sewist, crafter, avid DIY-er, foodie, photographer, homemaker and mommy to one. I'm an expert at coming up with quick, clever sewing tips, recycling crafts and simple, easy recipes! You can find my ideas featured in reputable publications such as Country Living, Good House Keeping, Yahoo News, WikiHow, Shutterfly, Parade, Brit & Co and more. Thanks for stopping by and hope you'll stay for a while, get to know me better and come back another time. Stick around for real fun projects!