7 Steps to Sewing the Perfect Curved Hem
Article may contain Amazon & affiliate links. As an Amazon Associate I earn from qualifying purchases at no additional cost to you.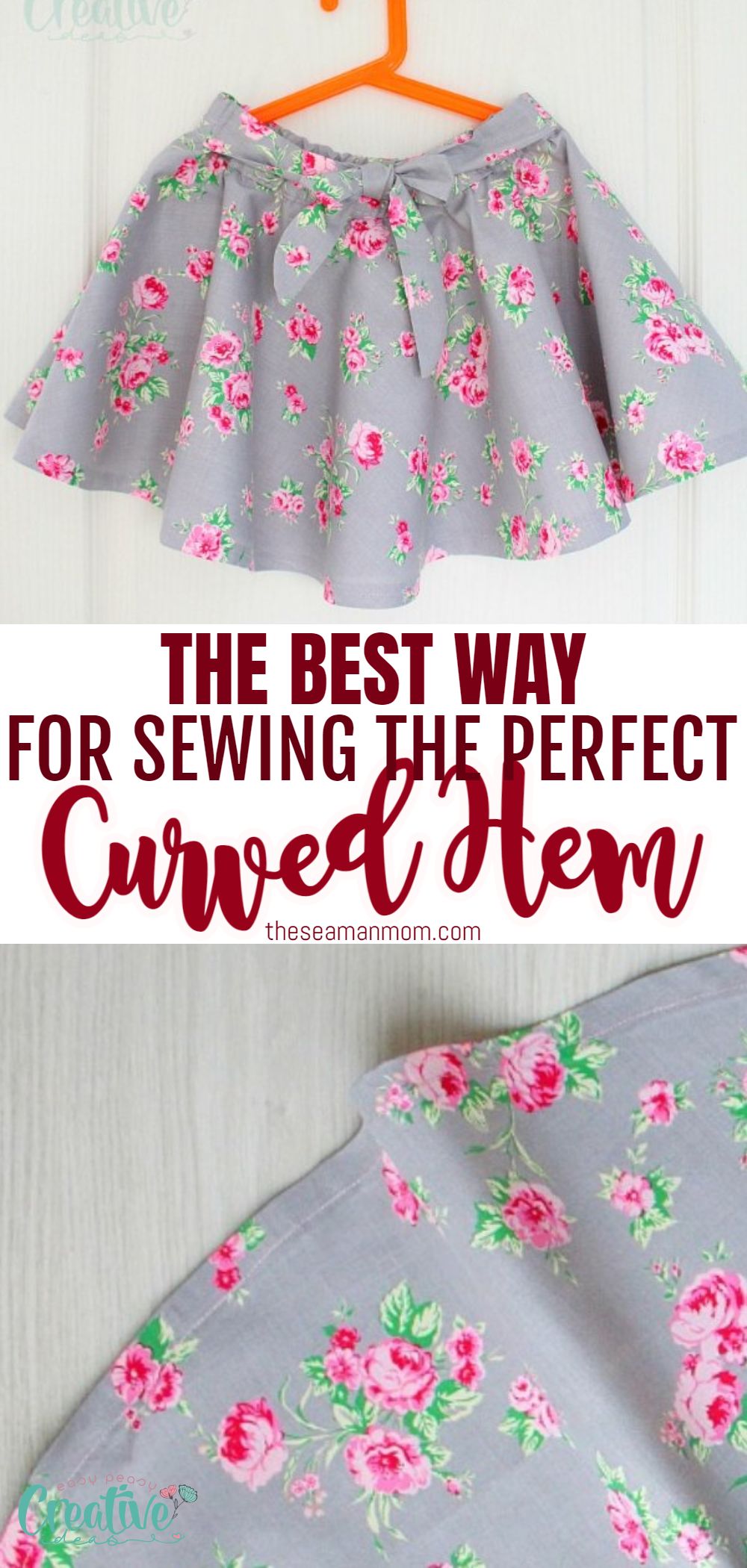 When a straight hem just won't do, a curved hem can turn a plain skirt or a dress into a work of art! Learning how to make a curved hem comes in very handy, especially when making dresses or circle skirts. Here is an easy method that will give you a smooth, neat finish on any round hem.
Curved Hem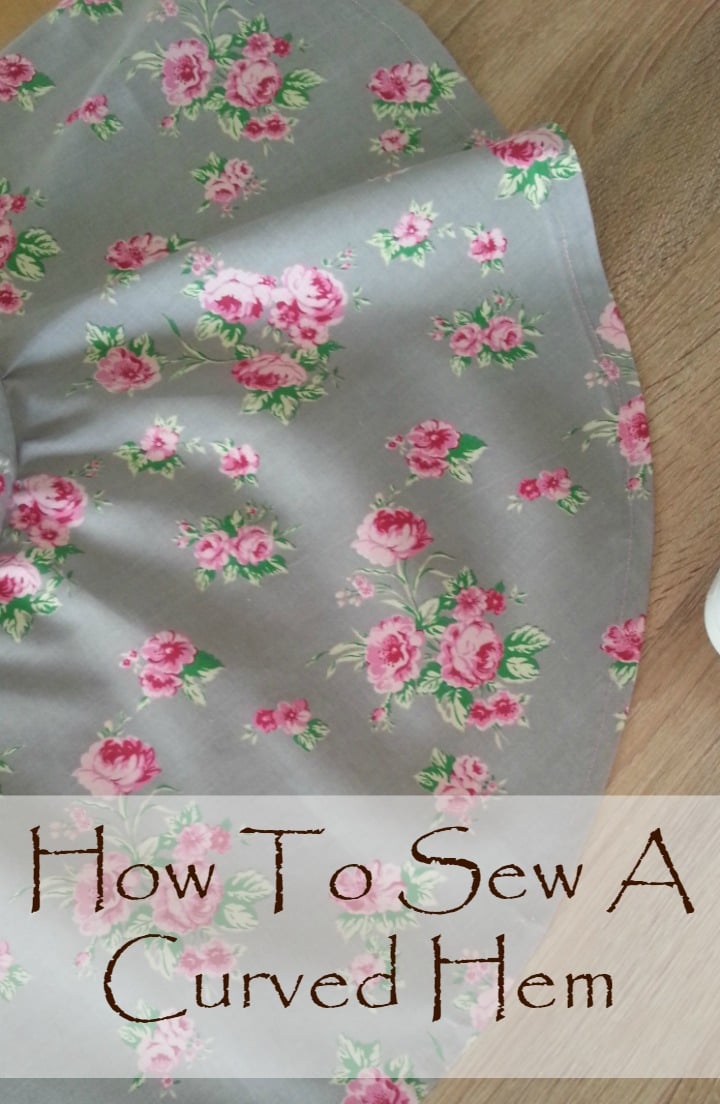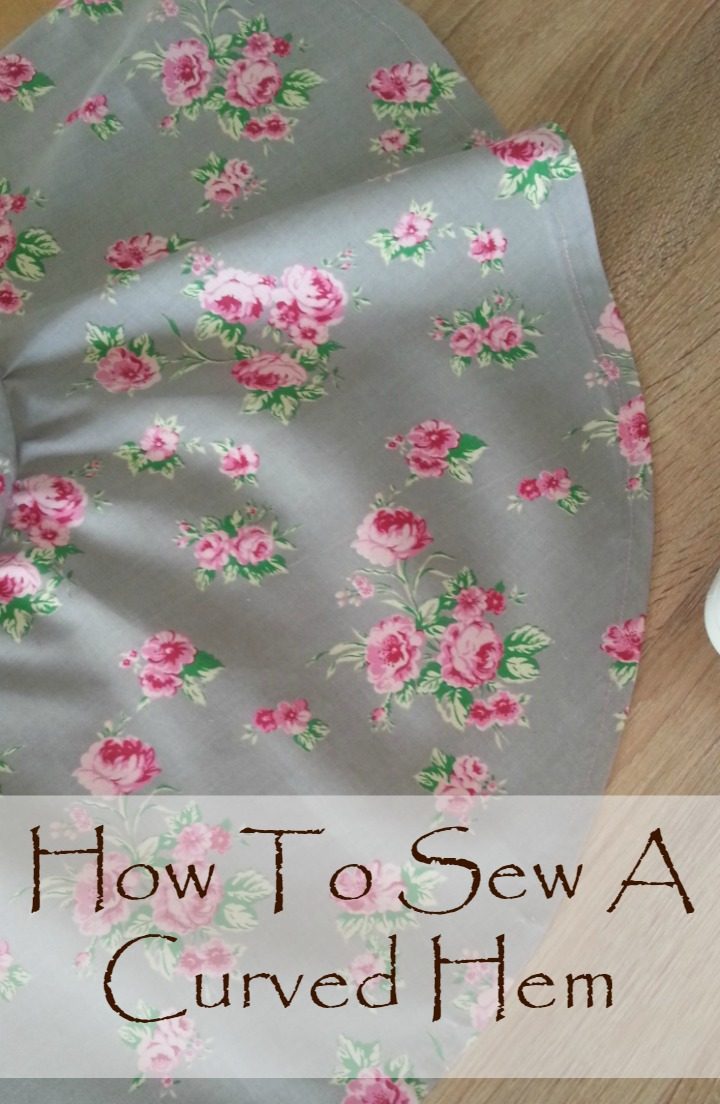 Whether you've been sewing for a while or you're just starting, if you've ever tried your hand at making a circle skirt or dress you know how frustrating is to get a nice looking curved hem with a neat, polished finish. This is because the folded raw edge is wider than the seam line and the excess fabric would pucker underneath.
This tutorial will teach you how to hem a circle skirt the very easy way, so no more frustration or ugly hemlines! The technique is best used for medium weight fabrics. For light and heavyweight fabrics, you might want to use a serger first.
Learning how to sew a curved hem on a circle skirt or a dress is not only easy but enjoyable too and you'll absolutely love the end result! It's pretty tricky to fold and press and sew anything curved and it can get aggravated by the type of fabric you use. But once you get the hang of this method you'll find that hemming a circle skirt is easy breezy!
I've used this method for curved hem when I made a circle skirt for my daughter and I really loved the finished look, even though I admit, I was a bit sloppy; I could've used paying a little more attention on details and sewing more accurately. I thought I should make a separate article on how to hem a curve, for ease of reference.
There are many methods of finishing a curved hem:
Folding the fabric, where you fold the raw edge inside once or twice. It depends on the fabric thickness. You can either make a normal, running stitch or an invisible stitch with a presser foot;
Serging, where you pass the raw edge through a serger and either leave it like this or fold once to make a folded hem on heavier fabrics
Narrow zig-zag hem, similar to serging. You fold once and use very close zig-zag stitches (buttonhole kind of stitch) to cover the fold. Excess fabric is trimmed out. This is best for sheer fabrics like chiffon, organza or silk;
Using tape to cover the hem on the wrong side of the fabric;
Covering both sides along a raw edge with a bias strip;
Adding lace, trims, frills or decorative stitches along the edge;
Leave it unfinished if the fabric allows. This works well with leather, polyester, mesh, any fabric that doesn't unravel.
In this tutorial, we will be focusing on the folded hem, which can either be machine or hand-sewn. Hand sewing looks neater, as you can work every stitch carefully, but it is also more time-consuming. If you do have the time, you can try hemming by hand and making an invisible hem. This is useful when you don't want any seams showing on the right side of your garment.
For the regular sewing machine hem, you still need a bit of patience while folding and ironing, but the satisfaction will be worth it!
Other sewing tips you will love:
Just to give you the heads up, if you work with an item that has a small radius (aka a "tight" circle), the method used in this tutorial won't be able to eliminate puckering entirely (for example if you're sewing a round item the size of your palm or just a little larger). In this case, it would be a lot easier to hem by hand to avoid as much fabric gathering as possible. But for regular items like circle skirts or dresses or blouses with curved edges, this method works wonders!
Be careful to choose the right needle and thread size for your fabric, and that the tension is correct. If you are not sure about the settings, check your machine manual. It is also a good idea to try the stitches on a piece of discarded fabric to make sure the settings and thread are correct. You don't want to ruin the whole thing and start all over.
Here's how to sew a curved hem with the perfect curve, without puckering!