Article may contain Amazon & affiliate links. As an Amazon Associate I earn from qualifying purchases at no additional cost to you.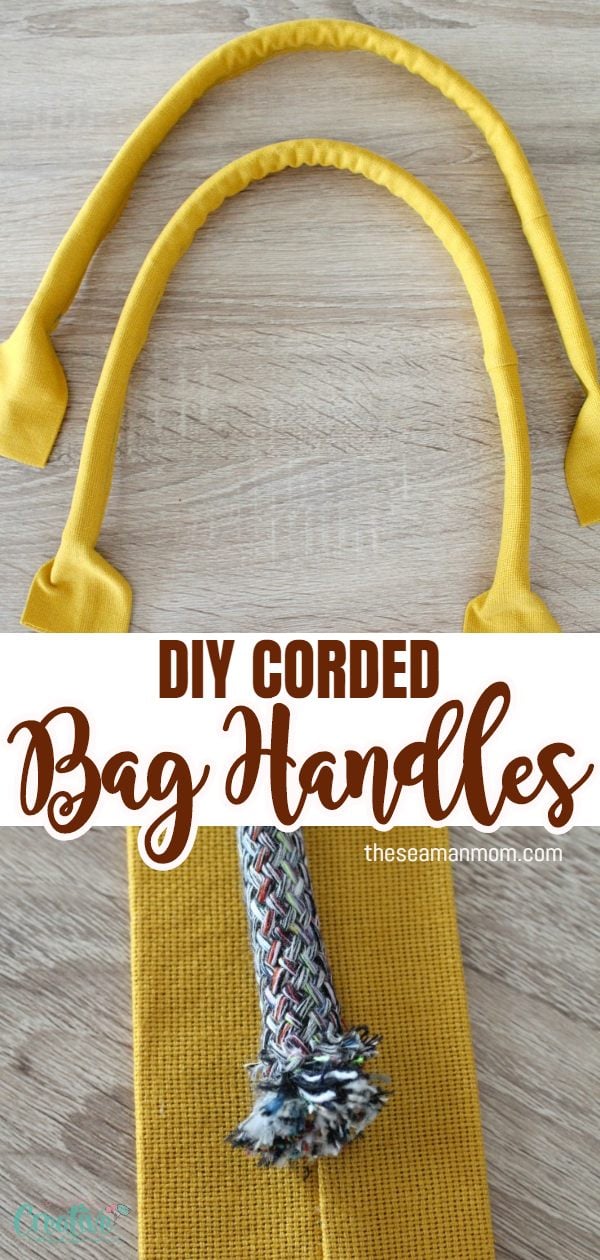 Making bag handles has never been easier and fun! Learn how to sew sturdy fabric handles for bags and totes with this simple tutorial that will show you how to make bag handles the easy way! This handbag handles tutorial will teach you how to make corded bag handles.
How to make bag handles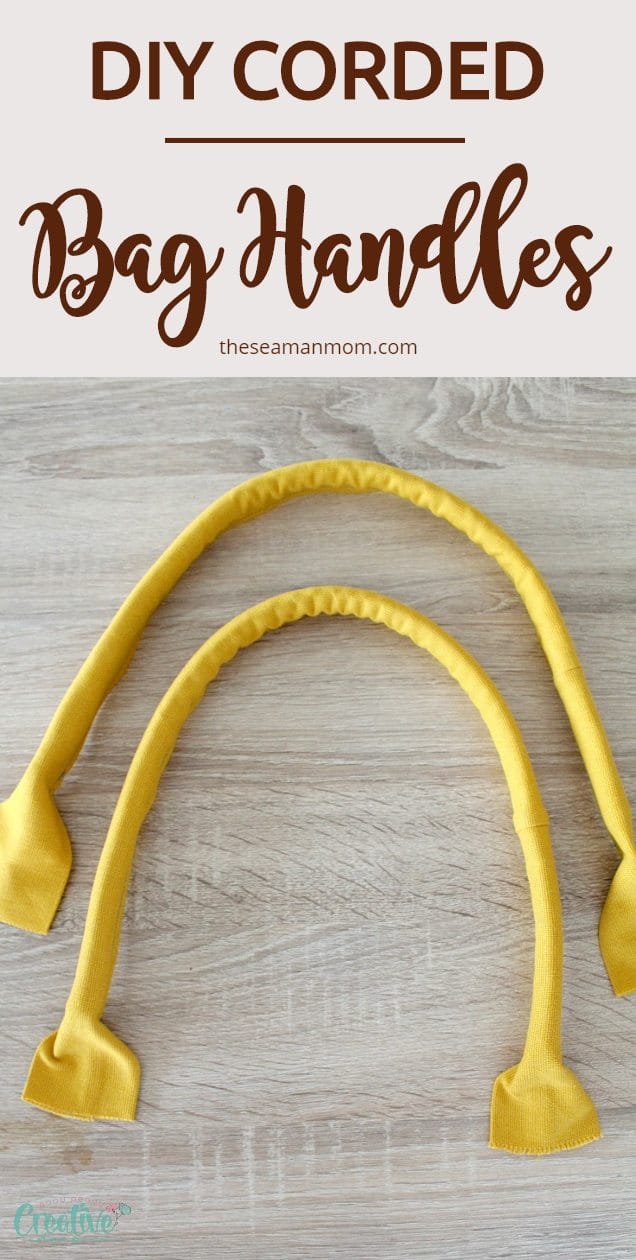 Ever wondered how to make bag handles that look like rolls of fabric? These types of purse handles look so nice, are durable and comfortable to wear and the best part is, they're super easy to make! They are great for tote bags, as well as sturdier, travel bags. Plus, you can use any stash fabric you've got home, so that you don't need to think of buying more fabric and stashing the leftovers as well.
Bags are a must in a woman's life and handles are the most important element of a big bag (we don't want to carry it around in our hands, do we?). The fastest handles one can make are flat ones. Three quick stitches and you're done, but they tend to wear out quite rapidly. Corded handles are more robust, so they are great for a bag you'll be wearing daily.
I made these bag handles for a pretty and quite roomy nautical bag (find the tutorial for this awesome bag here) because I felt that it needed strong, sturdy handbag handles to match its volume and stiffness. I also considered making rolled bag handles will help this tote bag look more interesting.
Similar posts you might like:
As tote bags are so practical and fashionable, you have the chance of making one for yourself or your customers. This way, you can experiment with fabrics and colors to create amazing bags with great designs.
I personally think rolled handbag handles make a bag look less handmade and add a sense of professional touch to any bag. Plus these rolled handles for bags are great at providing extra padding and are definitely gentler on your shoulder, especially if you tend to carry around about every single item in your house (or is that just me?)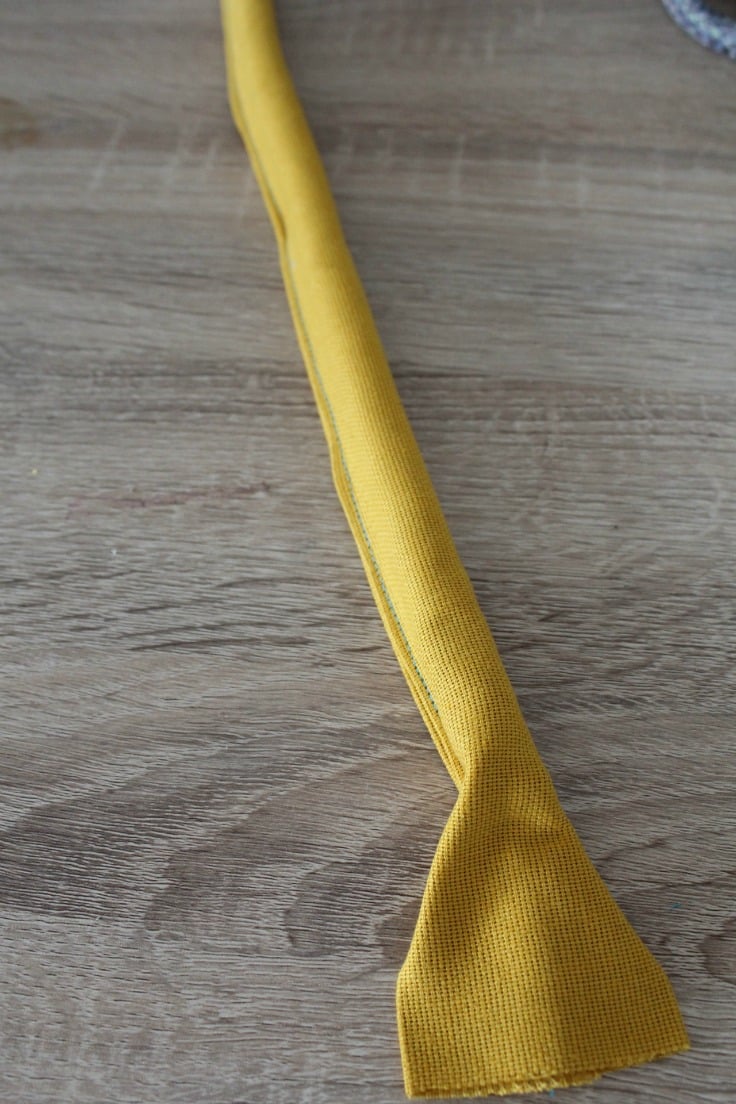 When I learned how to make handles for my bags I always thought corded DIY bag handles are a wonderful way to make matching handles, using the same fabric your bag is made of. Or you could make the handles in contrast fabric if you're feeling more adventurous. If you've ever wondered how they get cording into those tiny handles and wanted to learn how to make rolled handbag handles, now is the perfect time because I've got the easiest and simplest tutorial for you!
This way of making them is so easy, that even I wondered "Why have I waited so long"? I'm sure you will ask yourself the same question once you try it.
How to personalize your corded bag handles
To give the handles some more padding (especially when building a big bag to carry a lot of stuff), you can add some fusible fleece or other soft fabric between the cording and the upper fabric. You can also choose between different cording types depending on the feel you are looking for. For example, for a softer handle, you can use a poly-knit cord. If harder cording is just fine, you can choose cable cord instead.
These handles can be attached directly to the bag surface, like in my tutorial, or you can attach each end to a D-ring, and the D-ring to the bag. This is a bit more time-consuming, but it depends on how you want the bag to look in the end. Also, you can add snap fastenings to your handles to easily remove them and add new handles whenever you get bored and want to refresh the look of an old bag. This is also helpful when your old handles become wear out and need to be replaced.
Also, you can use cord to make simple no-sew cord handles. Just twist two thick cords and pass them through a ring in your bag. Make sure the ring is well secured, as the hole may unravel and ruin your whole project. It the end, just tie a knot to keep them in place and you're done! Thinner cords can also be braided. For a different look.
---