Insanely Easy Way To Dice Onions Small
Article may contain Amazon & affiliate links. As an Amazon Associate I earn from qualifying purchases at no additional cost to you.
Have you ever wanted to dice an onion like a pro, the super fast and easy way? This is the best way to chop onions small!
Best Way To Chop Onions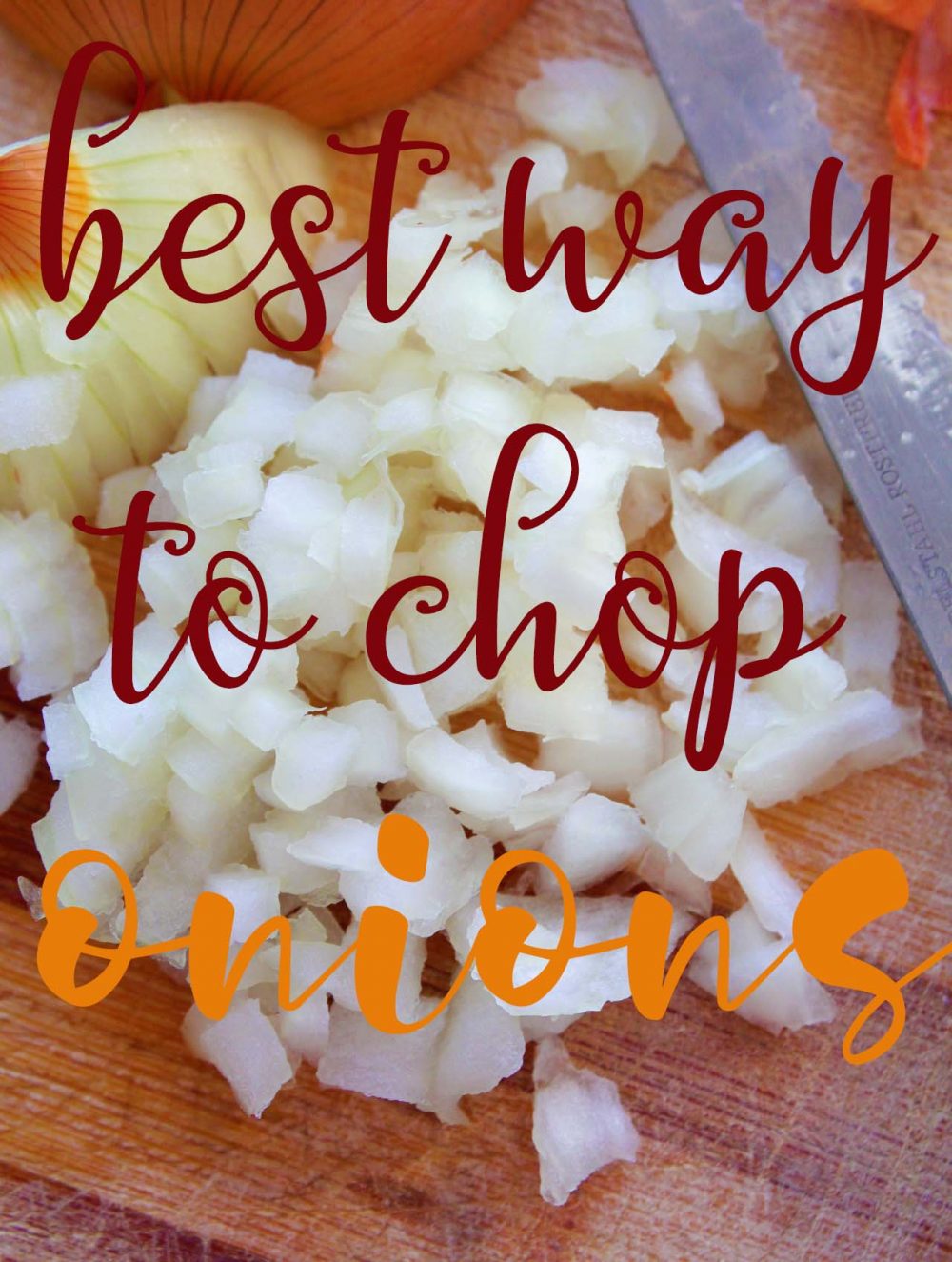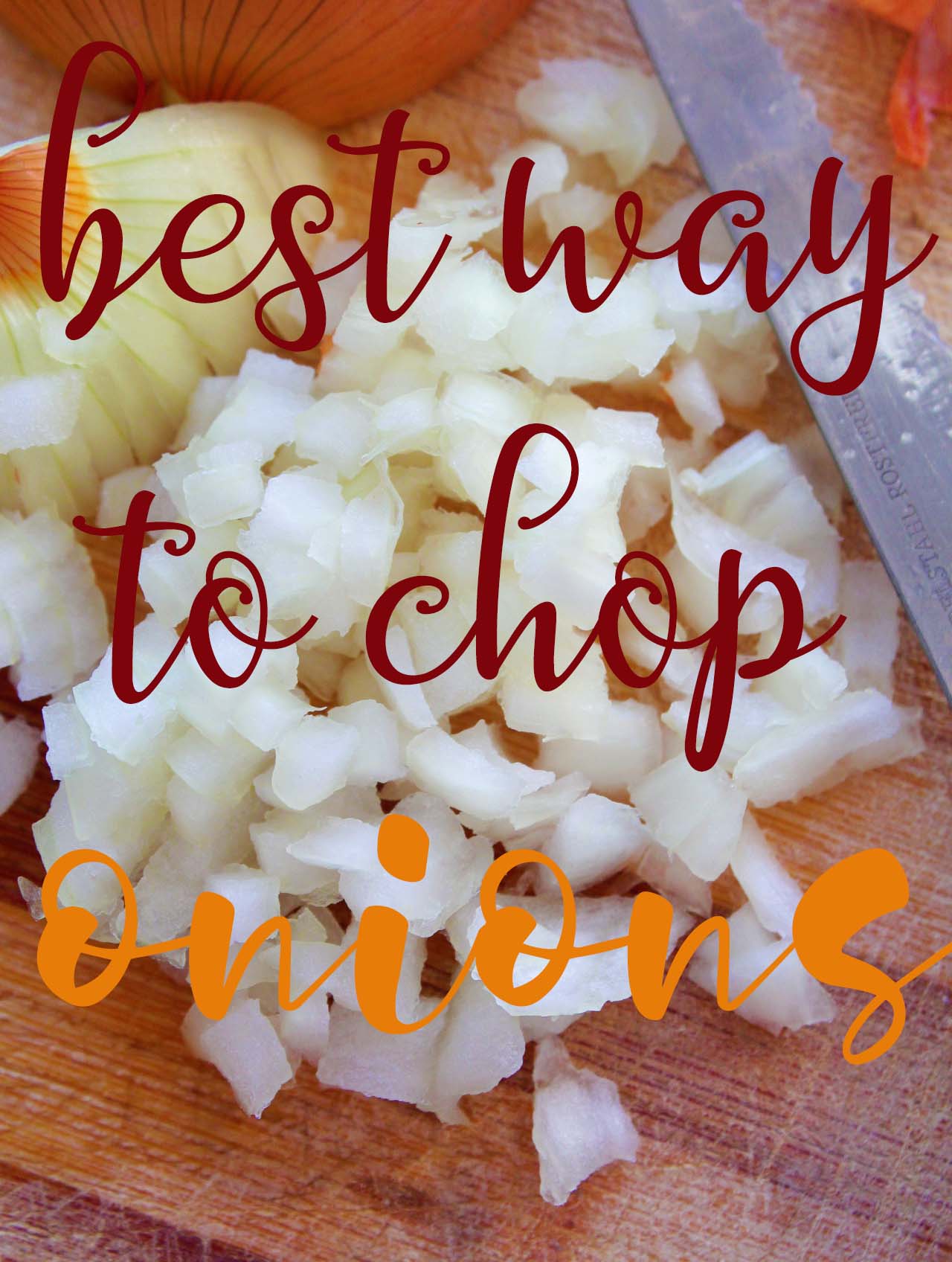 Ever wondered how to dice an onion without making a mess all over your working surface? Here you'll learn the best way to chop onions so you'll soon find yourself cutting onions like a pro, the easy and fast way!
If you ever wanted to know how to dice an onion properly I'll have you know it's really not rocket science! Although if you are like me, you probably thought that your whole life until one day a friend proved you wrong! I've been cutting onions wrong all this time and I was always frustrated with the results, I never really knew how to cut an onion finely, it was all a mess, each and every time.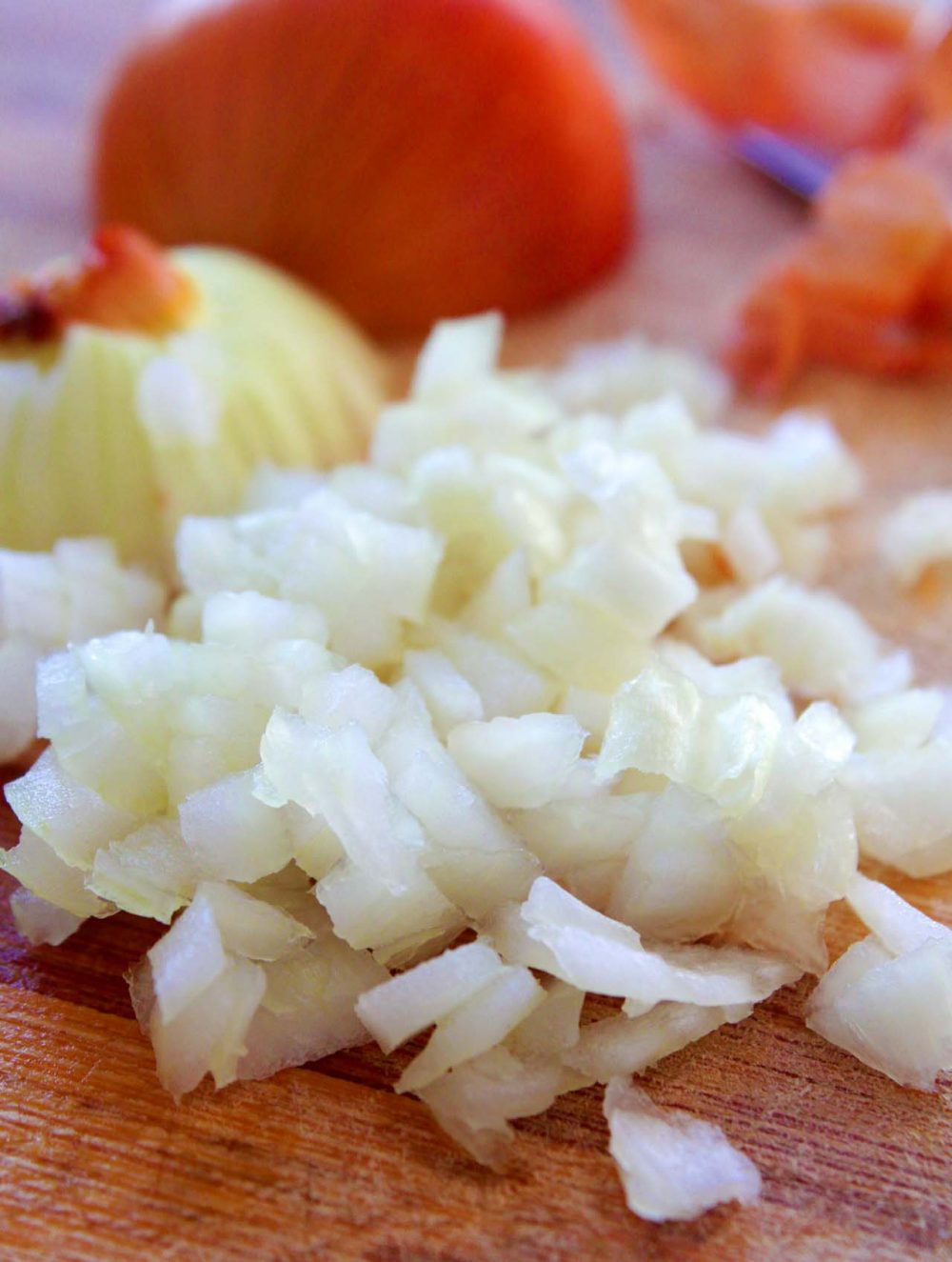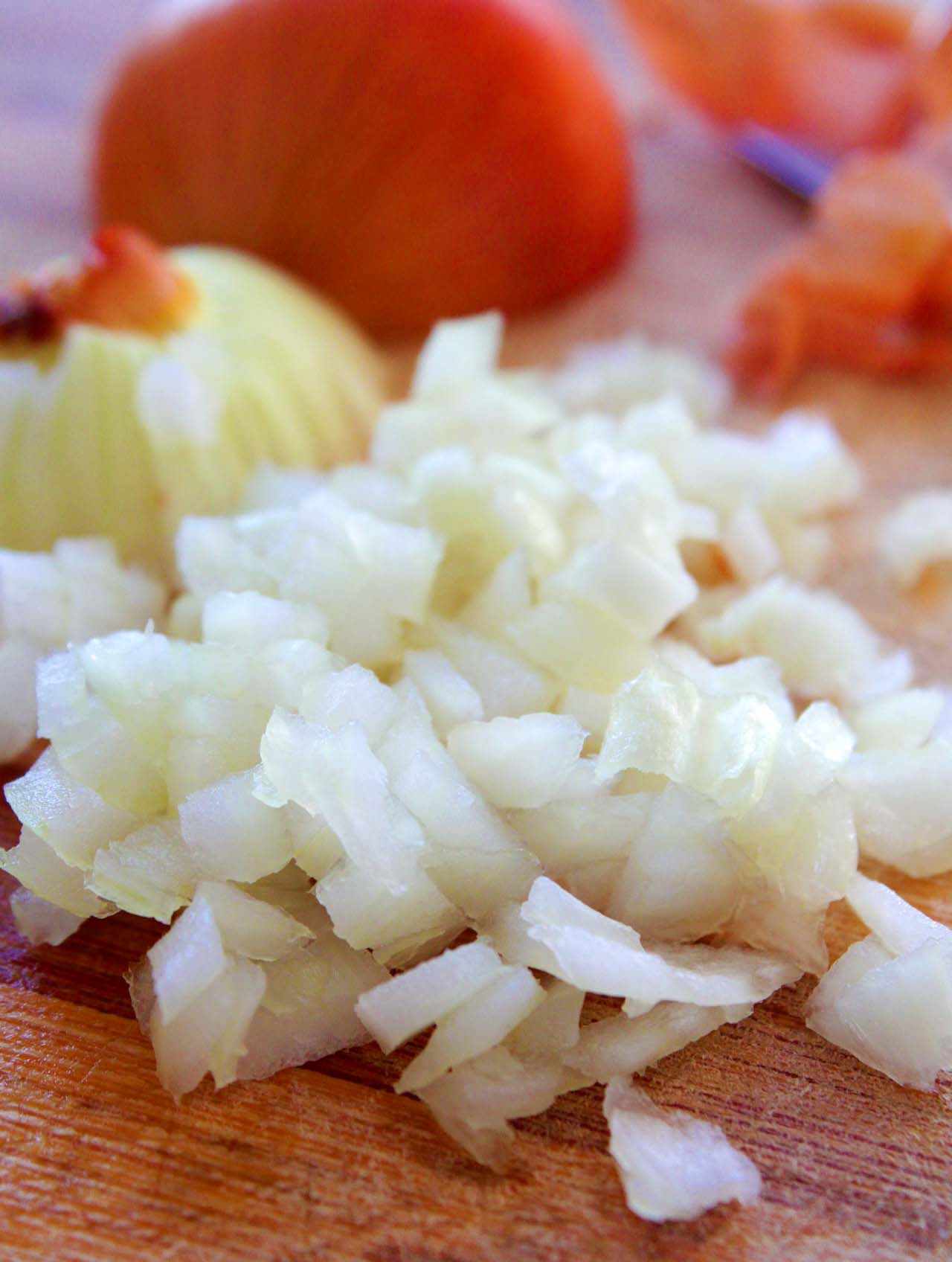 But one day I was cooking for a few friends and one of them noticed I struggle cutting my onions so he showed me how to dice an onion properly. It was a brilliant advice and a super easy one! It never crossed my mind that the best way to chop onions is to basically slice it horizontally, twice or more for larger onions. It's just simple as that!
I also learned that if you cut your onions the wrong way, your whole recipe might end up totally different, since onions will cook wrong. I found it useful to cut onions on a bamboo or wood cutting board instead of a plastic one since it prevents it from slipping. So let's see how to cut an onion quickly and finely, the super easy way.
Best Way To Chop Onions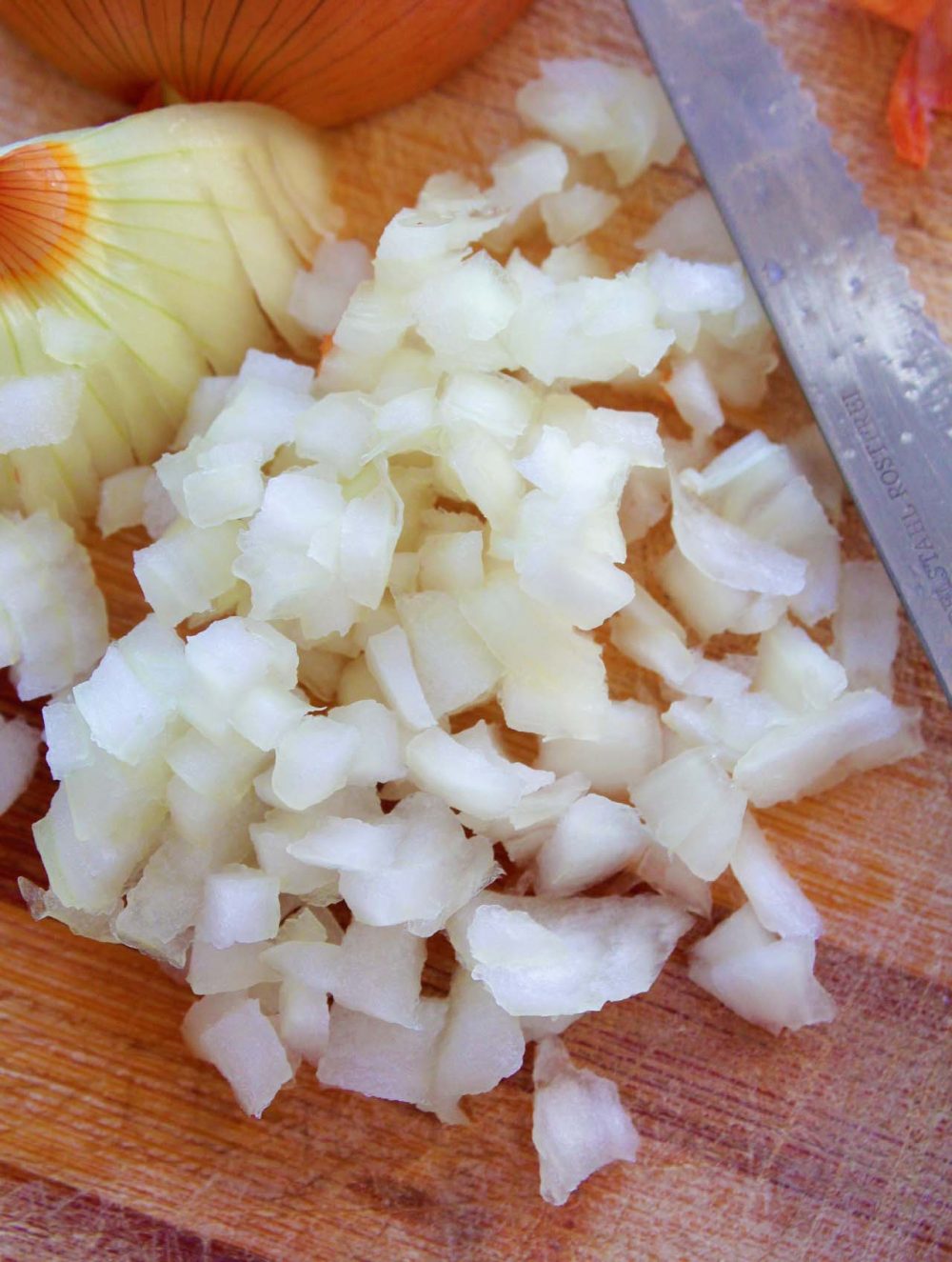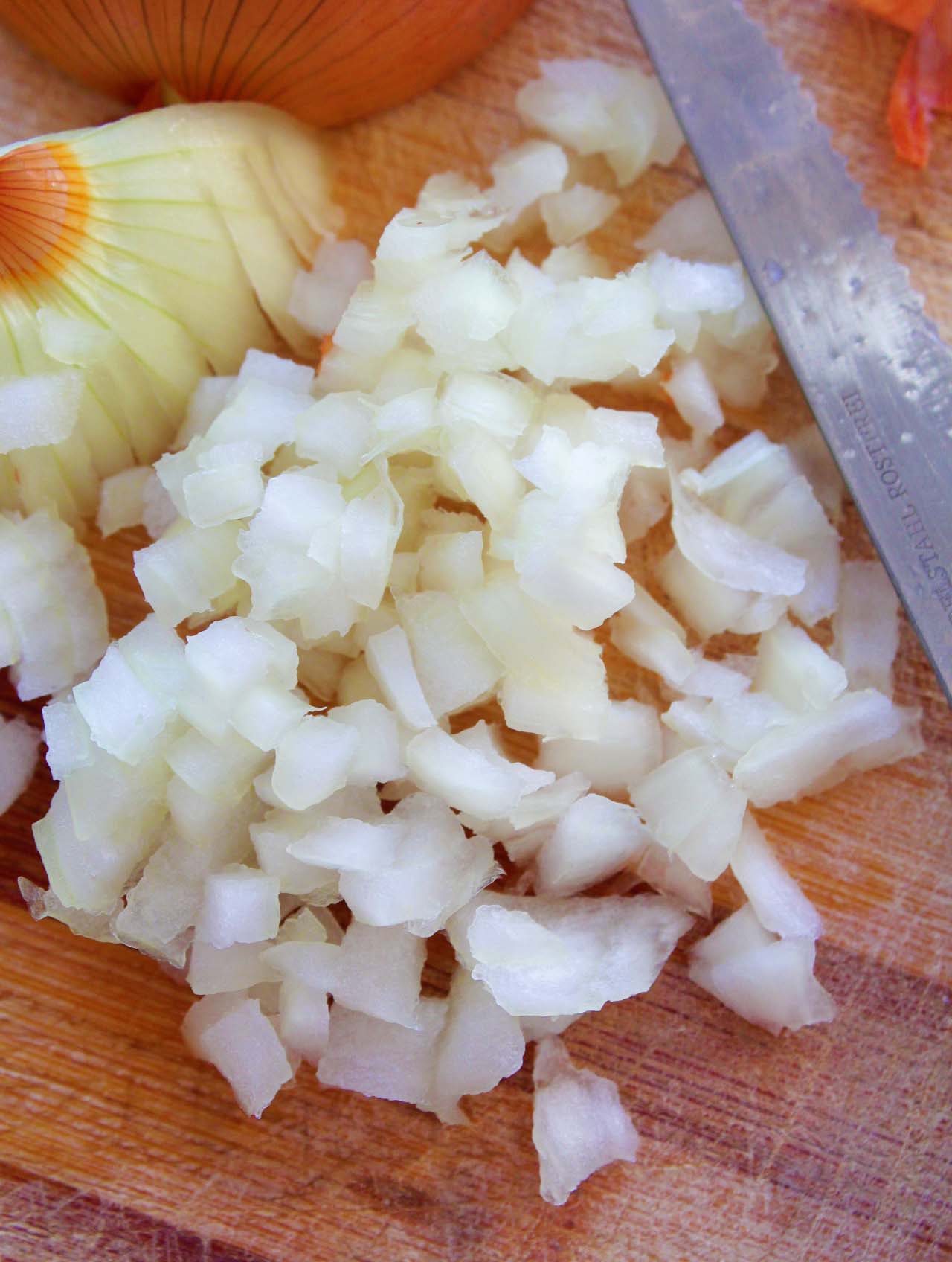 Materials:
sharp knife (I used a serrated knife simply because that's my best knife but use whatever works for you)
onion
Directions:
Cut the top of the onion (the stem), then cut in half and peel off the layers.
Take one half and place it on the cutting board with the flat side down.
Hold the root while cutting vertically, from stem to root, making sure not to slice all the way through the root (leave the root in place)
Rotate the onion a little and start cutting horizontally, from stem to the root, as close to the bottom of the onion as possible.
Do a second horizontal cut, slightly higher than the first, if the onion is large enough.
Start chopping vertically, from stem to root, parallel to the root.
And you're done! Wasn't this the best way to chop an onion? Easy peasy and fast!




More Kitchen Hacks You Might Like:




Most Popular Articles