Easy Peasy Way To Pit Peaches
Article may contain Amazon & affiliate links. As an Amazon Associate I earn from qualifying purchases at no additional cost to you.
Cutting open a peach could not be easier with the right method! Here you'll learn a very simple but easy method to pit peaches in a matter of seconds!
Best way to pit a peach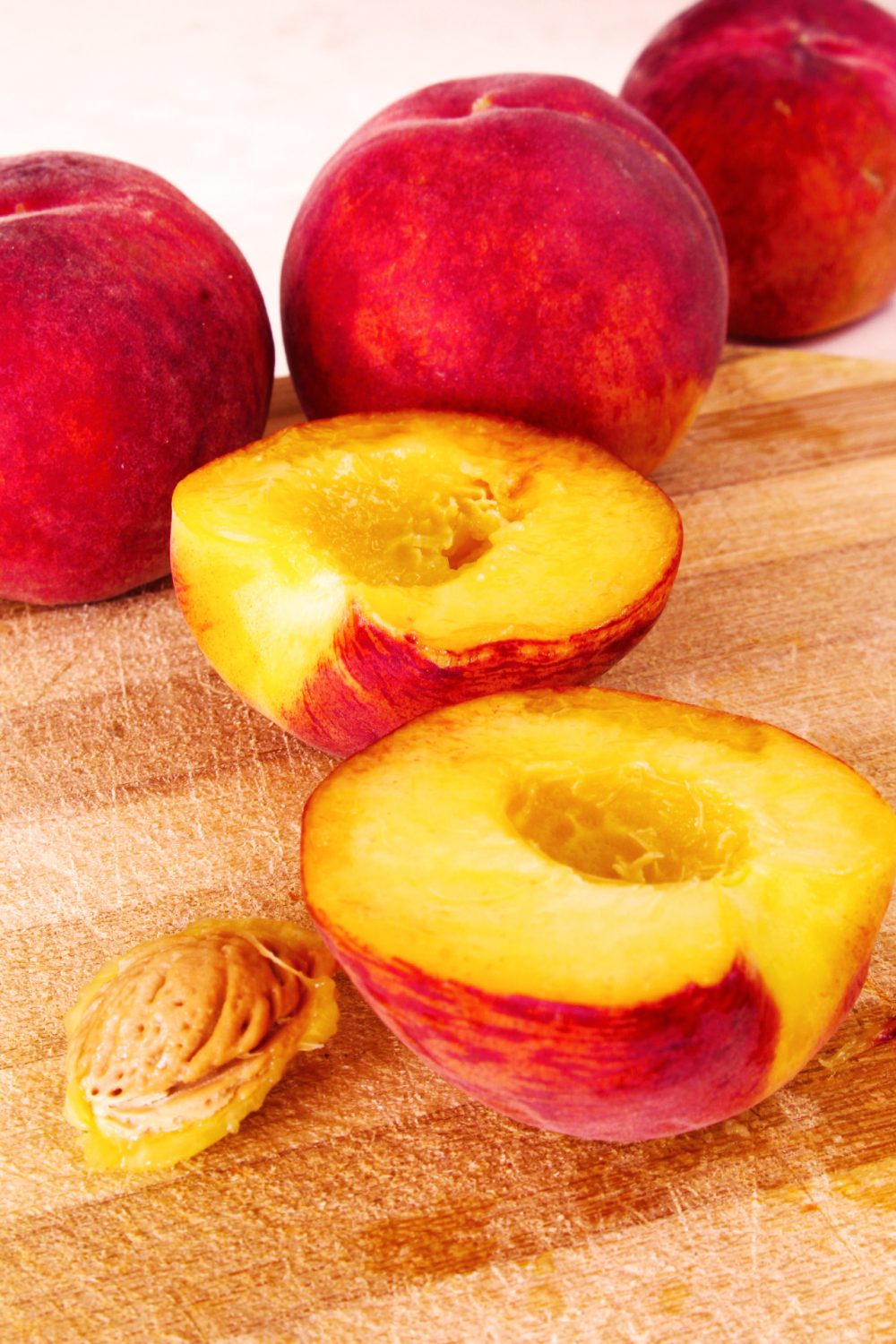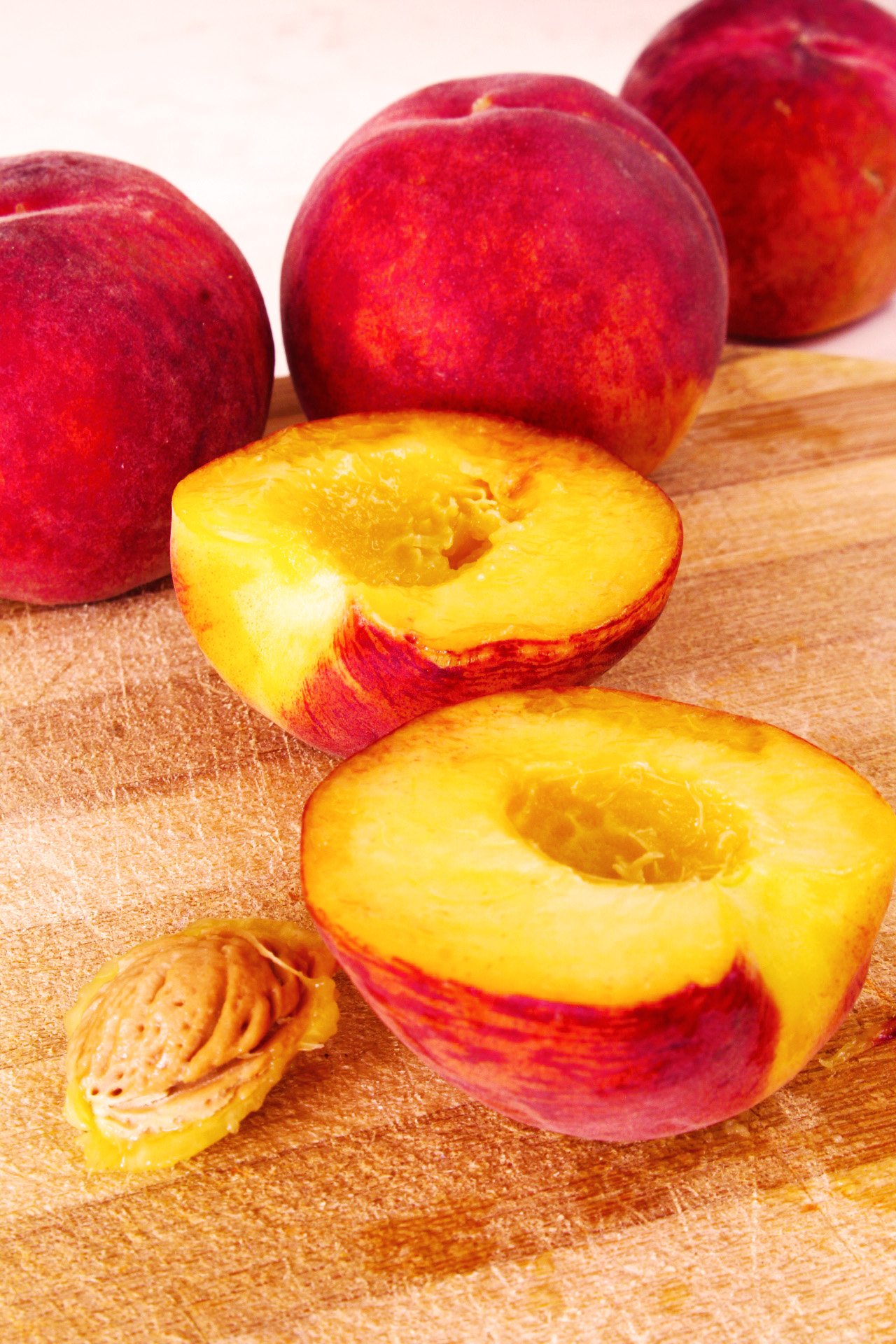 If you don't know how to pit a peach, opening one could be a real pain and so frustrating! You will most likely end up with a broken fruit and lots of juice on your hands and clothing. No need to panic though as there is a very simple, quick and easy solution to your problem!
Need more kitchen tips?
This easy method to pit peaches applies to both peaches and nectarines since they're pretty much the same. If you want to learn how to pit a peach easily, the best peaches to work with are fresh and ripe but firm in order to neatly pit them without breaking or bruising the flesh. If your fruit is not ripe or very ripe, chances are you will have difficulties opening them and end up breaking the pulp.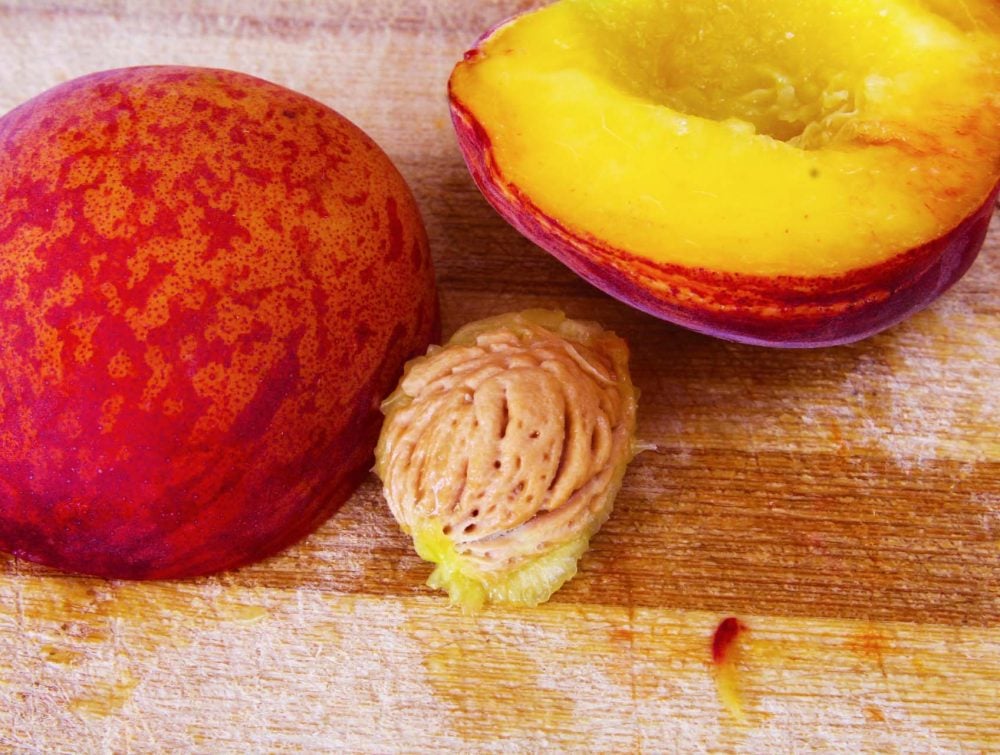 To me a perfectly pitted peach looks so much more appealing to the eye than a whole peach. And pitting peaches is super simple and quick! You're basically going to cut the fruit in half, from bottom to top, gently twist both sides in opposite directions, loosen the pit with the tip of a knife and then remove the pit. Could it get any easier than this?
Sometimes though, once the peach is open, the pit gets stubborn and sticks to the other half, particularly for very firm peaches and nectarines. In this case, simply cut that half into wedges which are way easier to remove than the whole half. Another alternative to a stubborn pit is to grab a teaspoon and dig around the pit, scooping it out. You could also dice the fruit if you don't need to use the whole half in a recipe or something similar.
You also need to make sure the knife used is very sharp and thin so you won't break the skin or affect the pulp.
Note: please do not slam your kitchen knife into the fruit and pit, this might permanently ruin your knife and could also result in injuries! That pit is super hard and nasty!
Pit peaches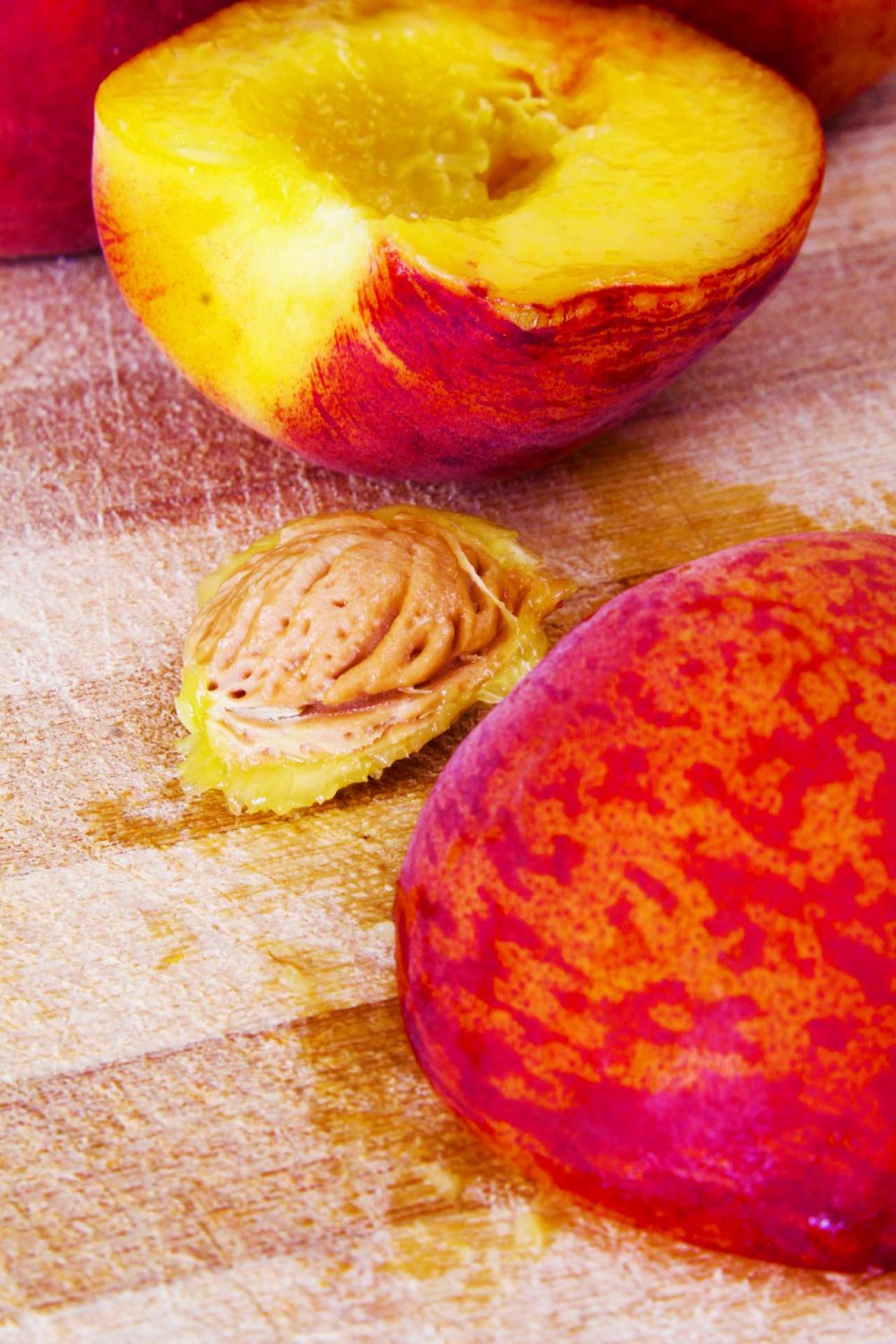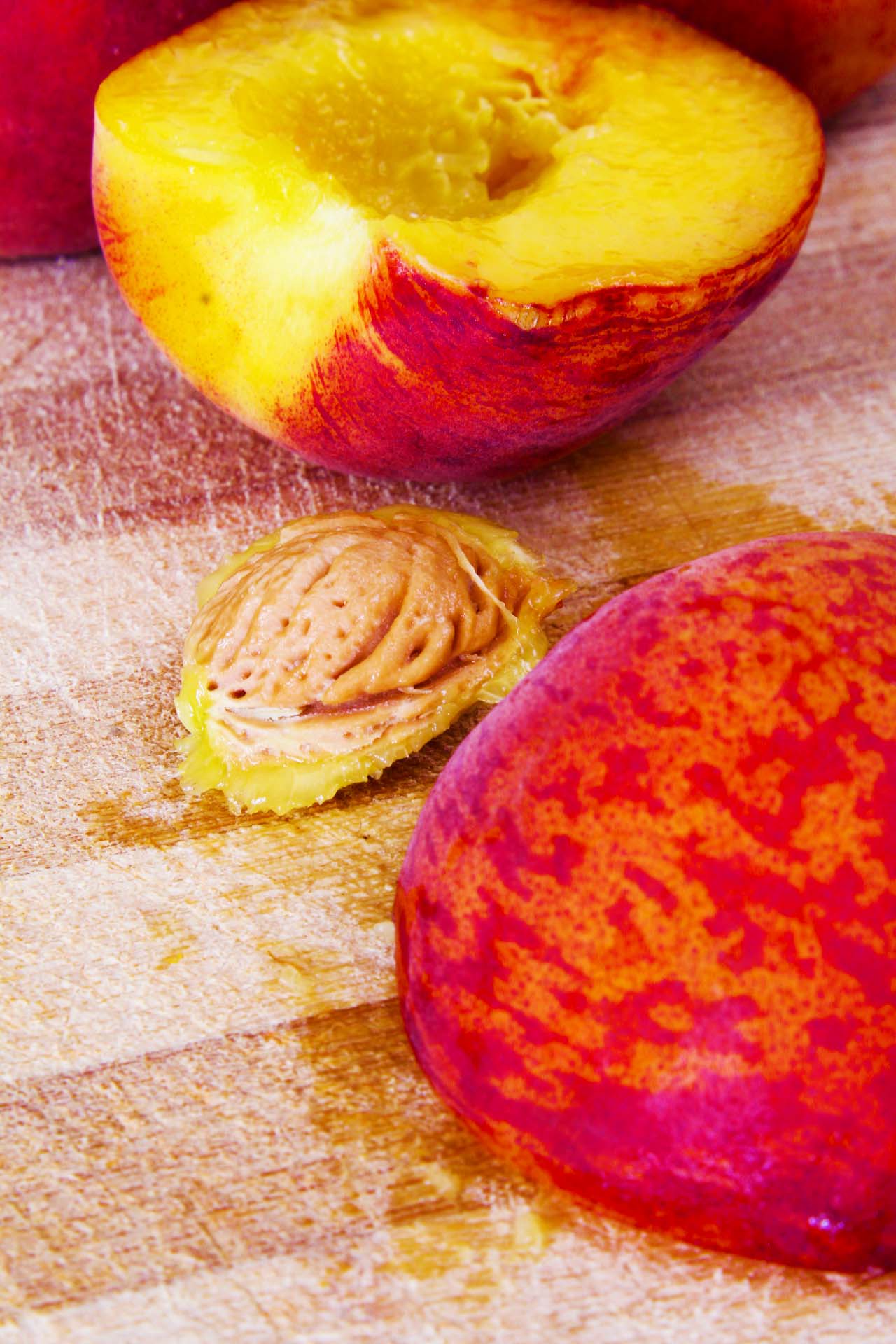 Materials:
ripe, firm peaches or nectarines
sharp knife
cutting board
Directions:
I made a very short video to show you how easy it is to pit peaches! I hope you find it instructional.
Using a sharp knife, start at the bottom of the fruit and cut through to the pit. Run the knife all the way around the fruit, finishing where you started.
Hold each half of the fruit in your hands and gently twist each in opposite directions until one half comes free from the pit. Set that half aside.
Remove the pit from the remaining half by loosening with the tip of a knife.
If the pit doesn't come free, don't force it.You'll only damage the flesh and skin
Instead, cut the half into wedges or dice it.
Another alternative to a stubborn pit is to grab a teaspoon and dig around the pit, scooping it out
Loved these tips on how to pit peaches? Let me know in the comments below and don't forget to rate this tutorial!
Pin to save for later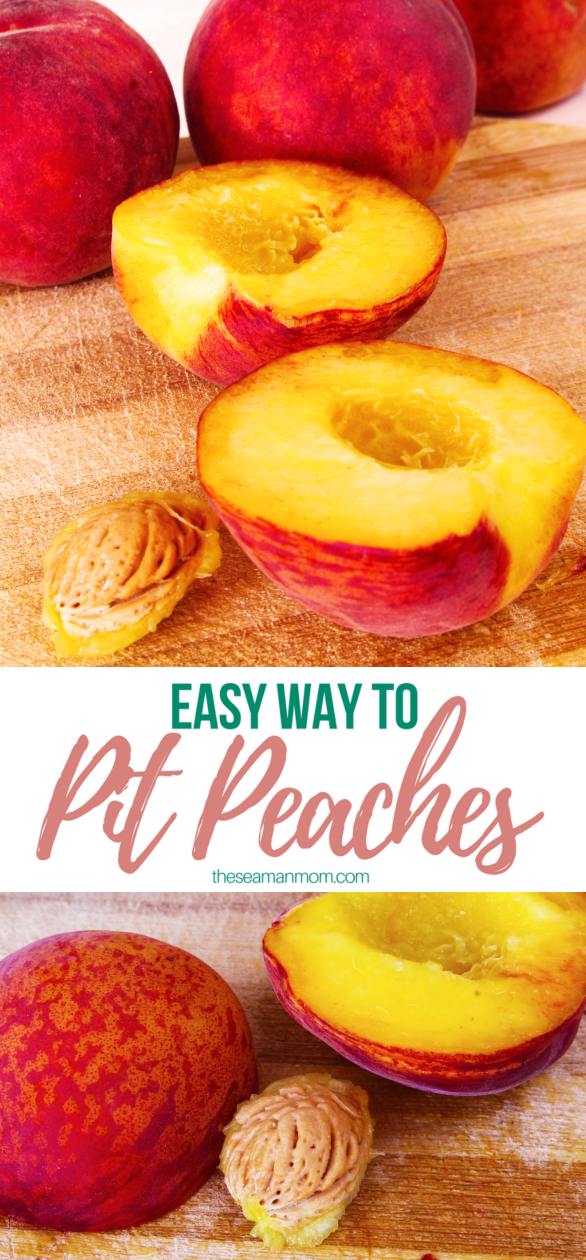 Similar Posts You Might Like
Most Popular Homemaking articles