Simple, Quick & Delicious Blackberry Pastries
Article may contain Amazon & affiliate links. As an Amazon Associate I earn from qualifying purchases at no additional cost to you.
These adorable blackberry pastries are super simple and super quick to make, perfect idea for busy people or as a last minute dessert! Ready in no time and everyone will ask for more!
Mini Blackberry Tarts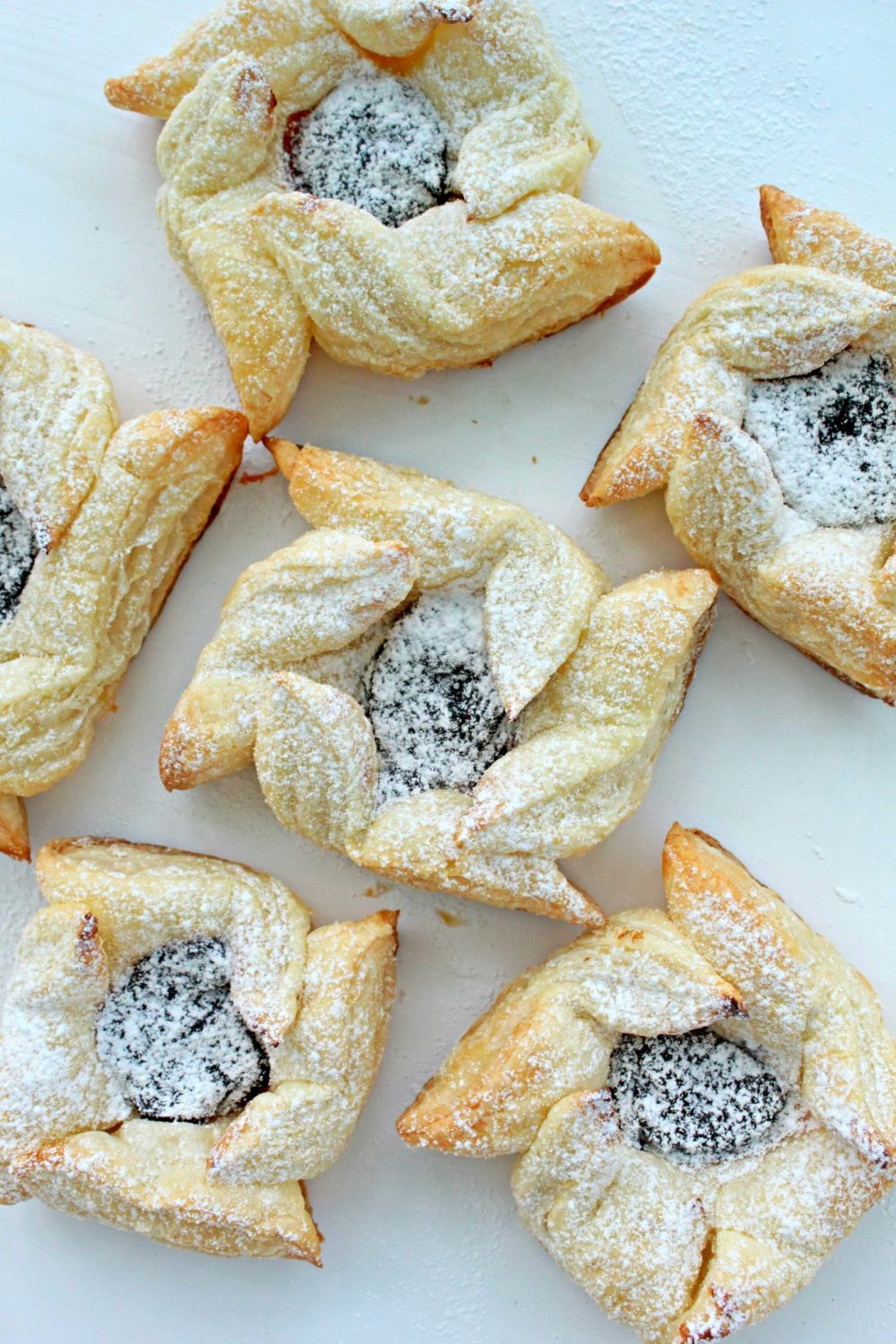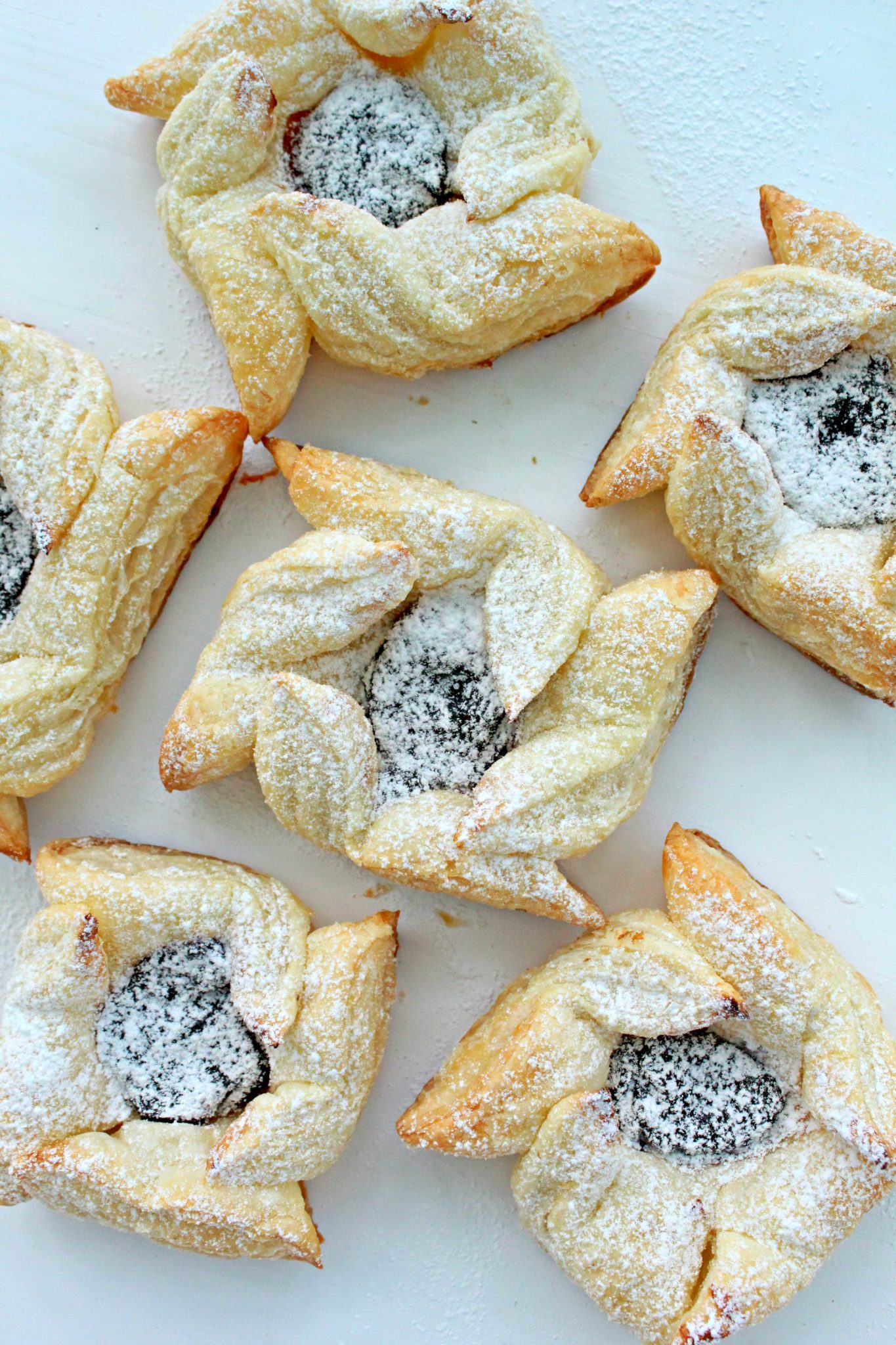 I am so in love with puff pastry desserts! They're not only super easy and quick to make but taste amazingly good! To me they're just like a little piece of France. And these lovely blackberry pastries are one of the best desserts I ever made!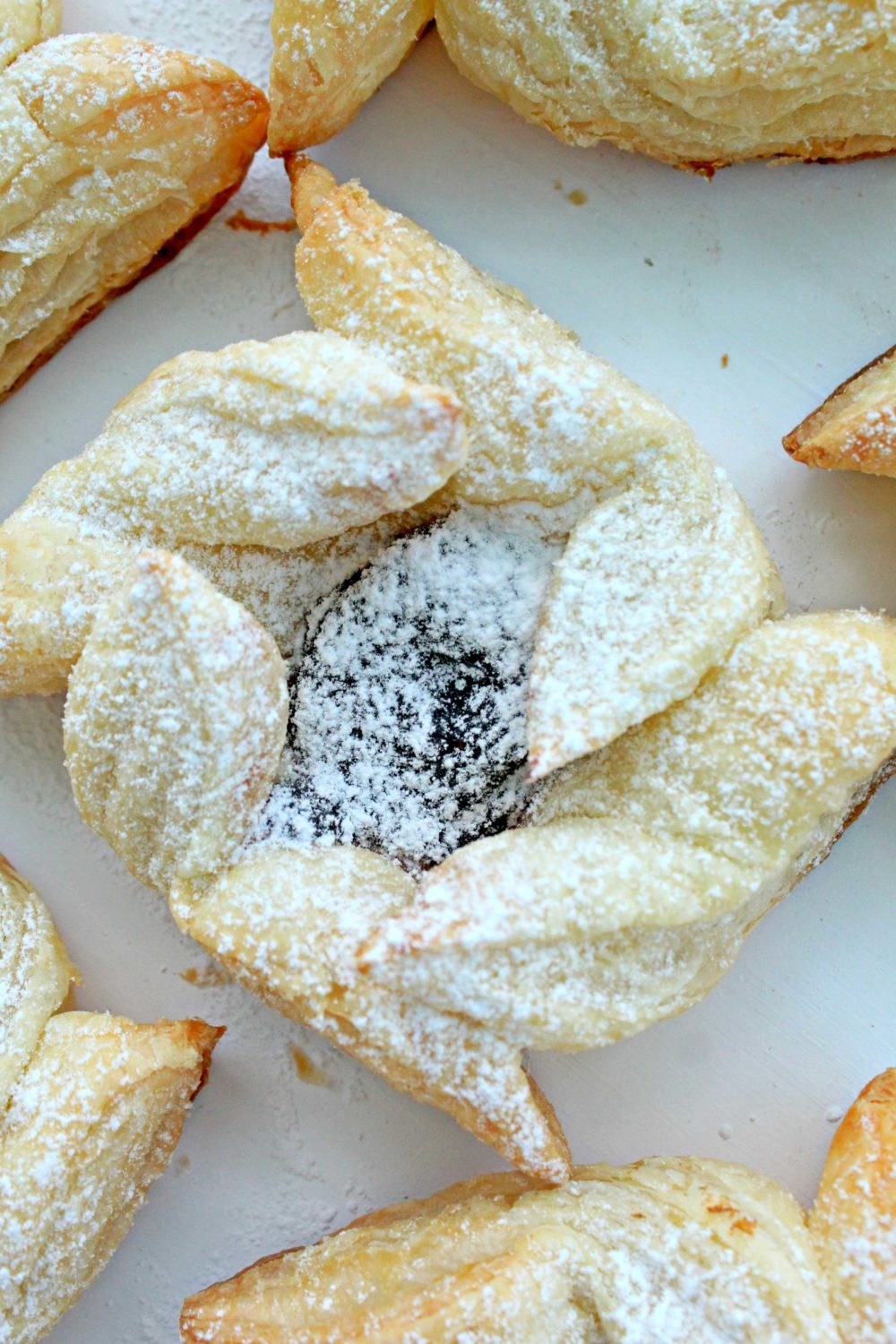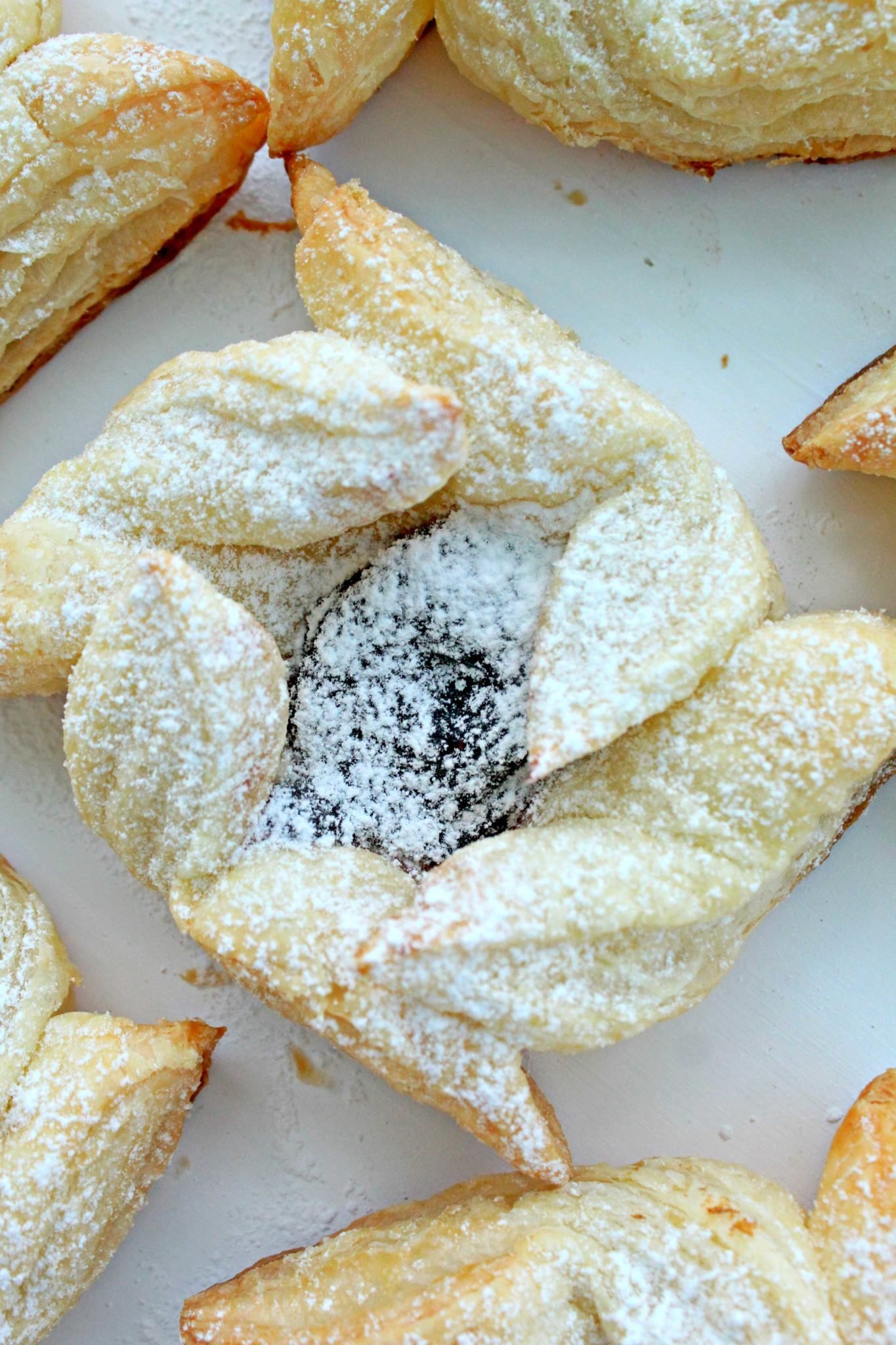 So incredibly simple and insanely easy to make, these mini blackberry tarts are the perfect choice for busy families and make an amazing last minute dessert for parties. And you know what? I would totally serve these as breakfast too!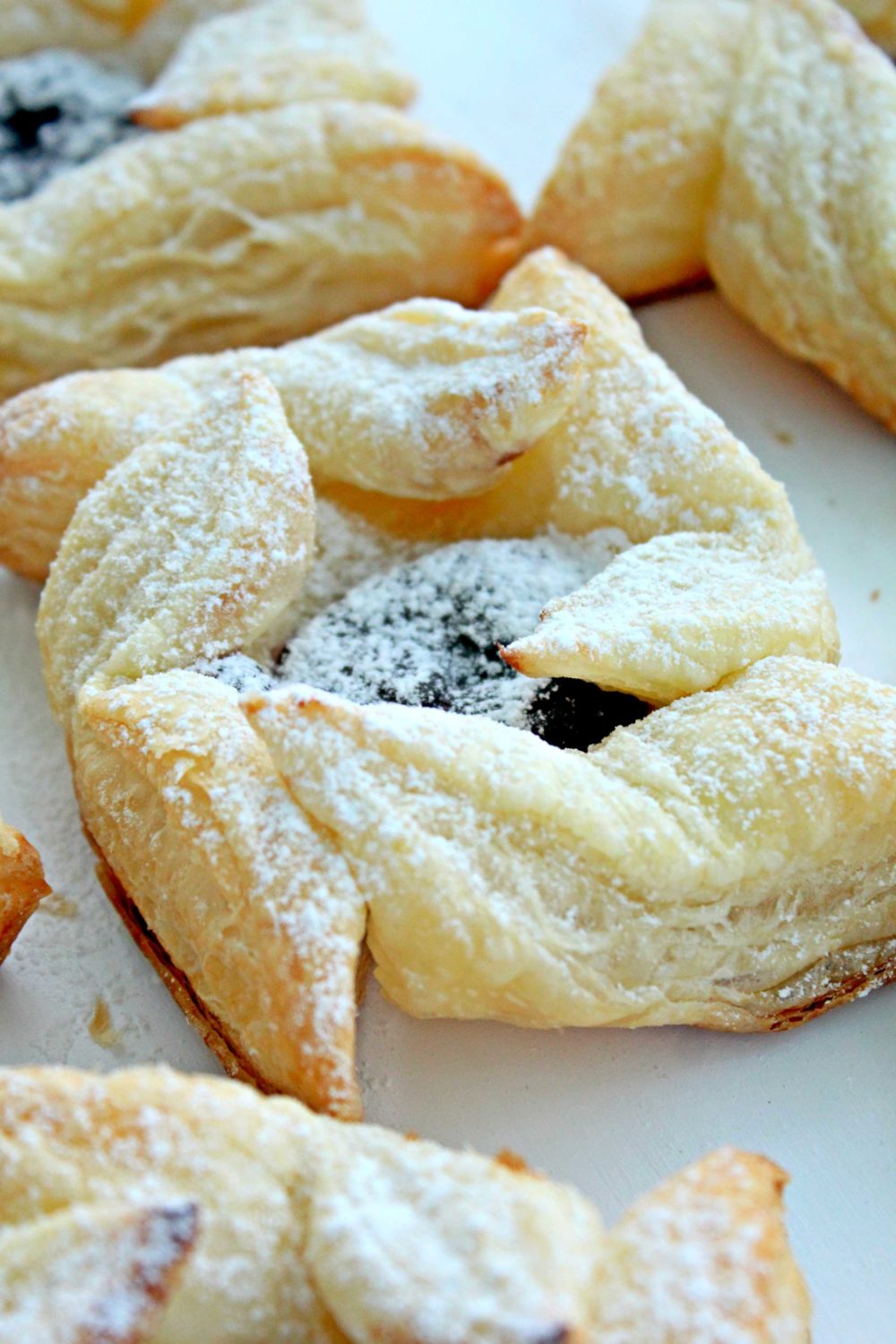 My blackberry puff pastries started as pinwheels but I didn't realize the puff pastry will get this fluffy. You could call these puff pastry jam tarts a fail but they're definitely one of the most delicious and cute mistakes I made!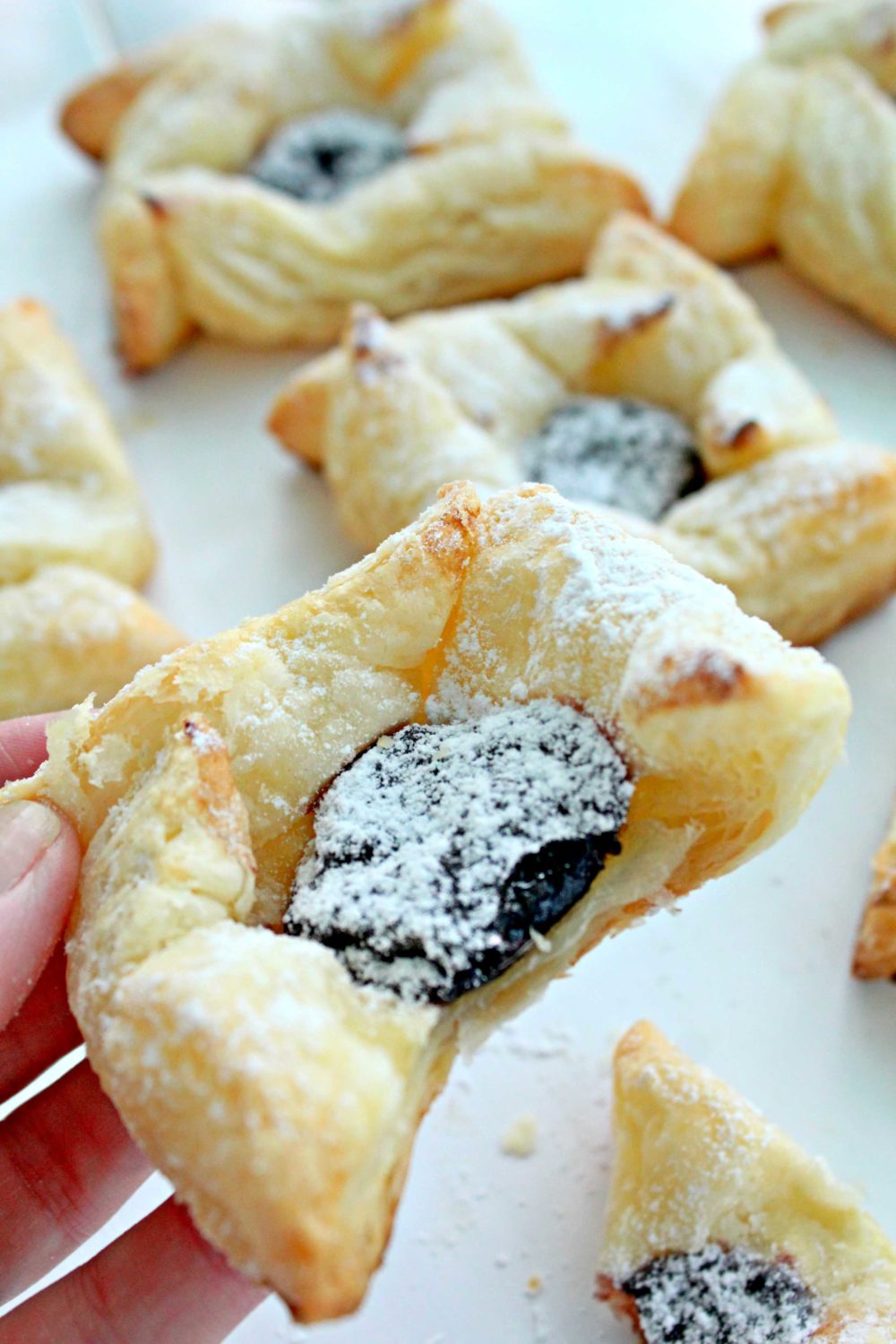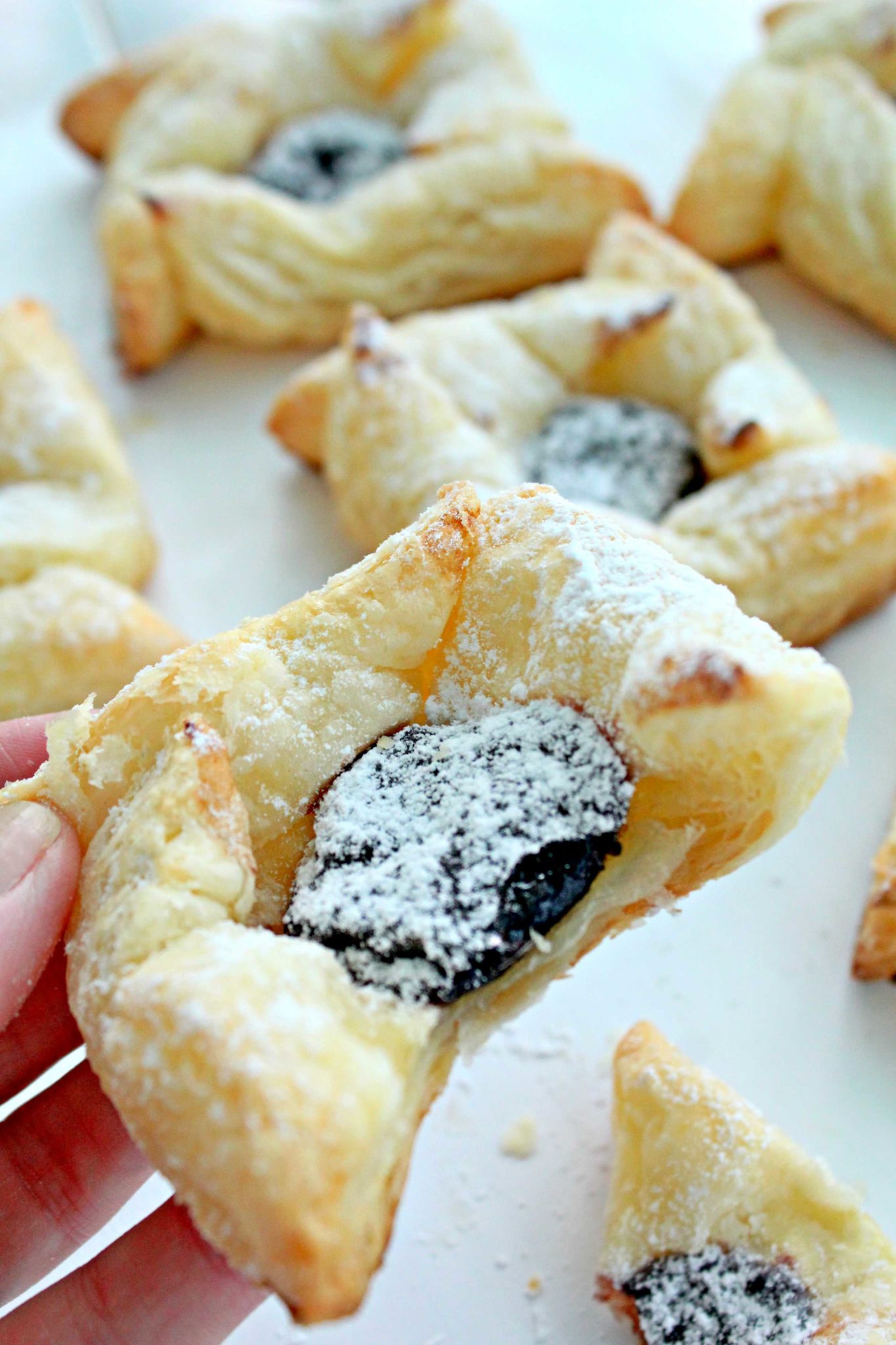 These blackberry pastries take literally no time to make especially if you have the blackberry jam already on hand. I made mine with fresh blackberries but that's not necessary. So flaky and airy and baked to perfection, everyone will go crazy for these blackberry pastries!
Blackberry Pastries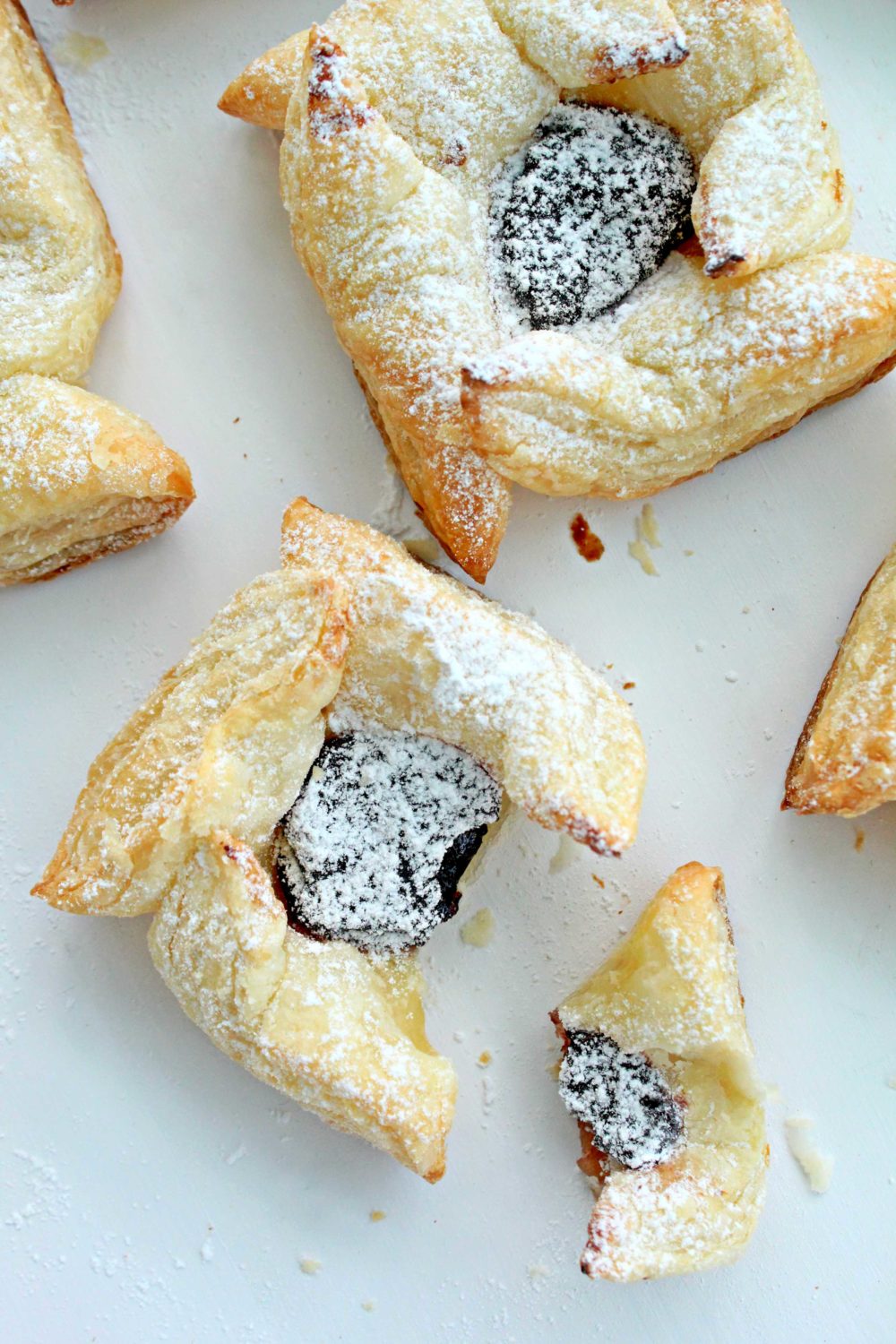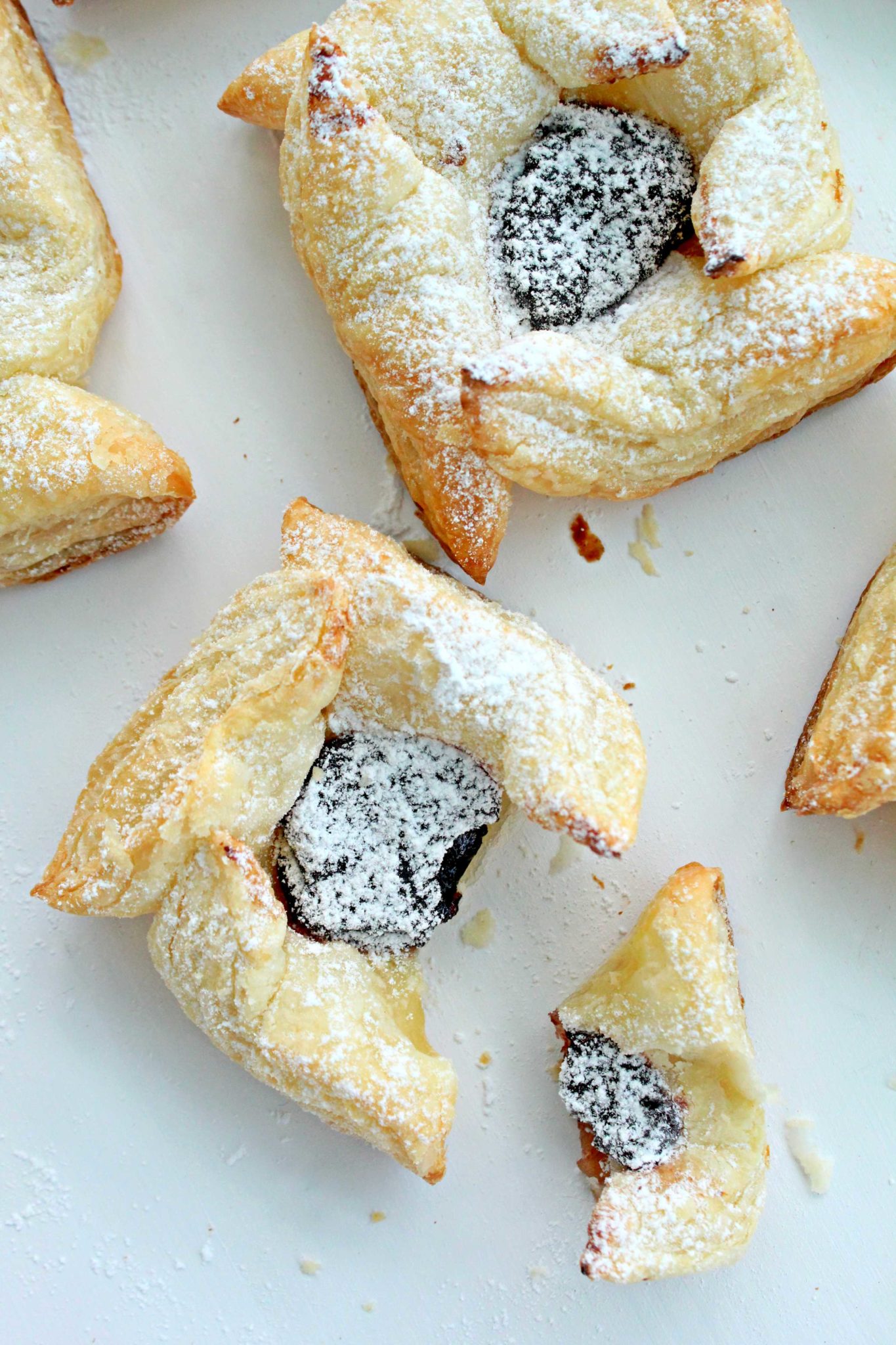 Ingredients:
1 puff pastry sheet
9 teaspoons blackberry jam
optional: powdered sugar for dusting
You will also need:
Favorite classes & supplies:
Online Baking Classes
Baking Supplies
Directions:
Pre-heat the oven to 350 F
Line the baking sheet with baking paper
Roll out the pastry sheet on the baking paper
Using a pastry wheel cut dough in 9 squares
Place 1 teaspoon of blackberry jam in the middle of each square
Using a sharp knife cut a little slit in every corner of each square.
Pull down alternate corners of the square (towards the center of the square).
Bake until golden about 10-15 minutes.
Cool then dust with powdered sugar – optional
Simple, Quick & Delicious Blackberry Pastries
Ingredients
1

puff pastry sheet

9

teaspoons

blackberry jam

optional: powdered sugar for dusting
You will also need:
baking sheet

baking paper

pastry wheel

sharp knife

perforated spatula
Instructions
Pre-heat the oven to 350 F

Line the baking sheet with baking paper

Roll out the pastry sheet on the baking paper

Using a pastry wheel cut dough in 9 squares

Place 1 teaspoon of blackberry jam in the middle of each square

Using a sharp knife cut a little slit in every corner of each square.

Pull down alternate corners of the square (towards the center of the square).

Bake until golden about 10-15 minutes.

Cool then dust with powdered sugar - optional











Most popular recipes