Love upcycling? Use some socks to create fun, adorable Christmas ornaments with this insanely easy DIY sock snowman tutorial.
Sock Snowman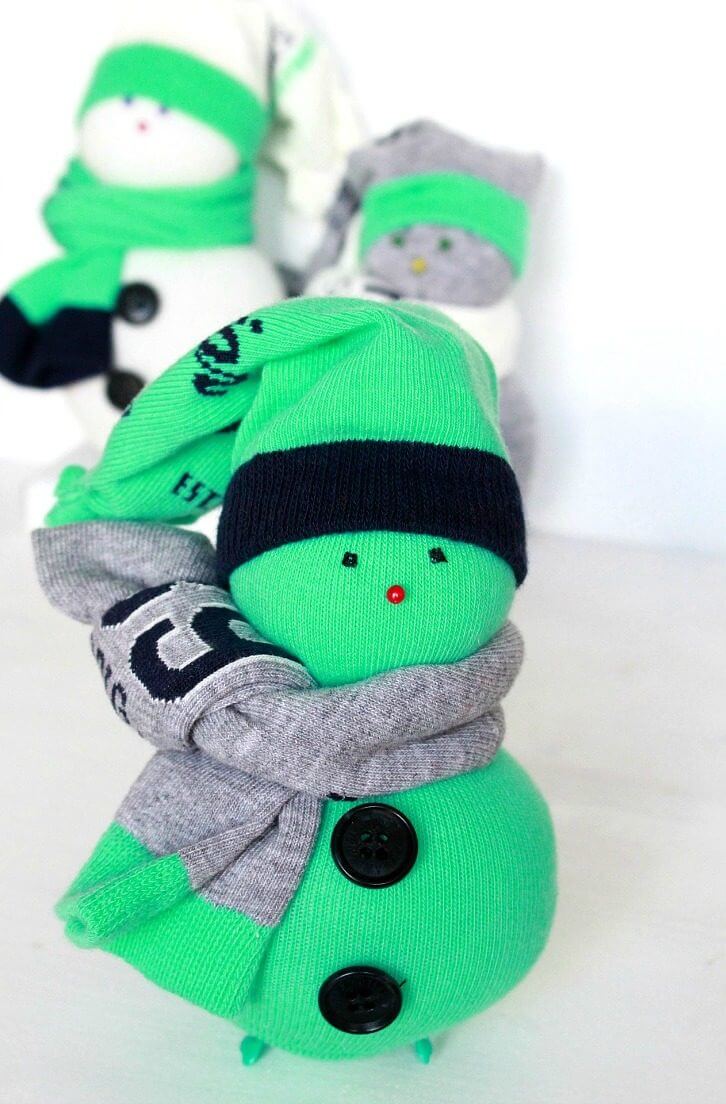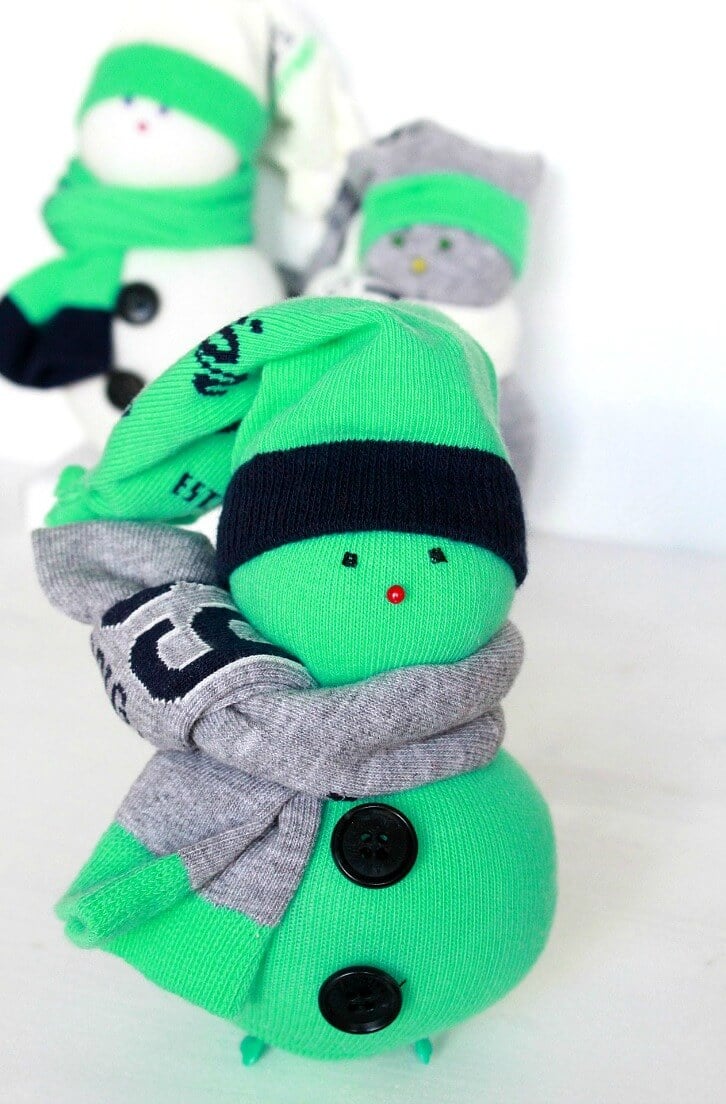 Today I have another cute project to share with you! A super easy and quick DIY sock snowman! This no sew sock snowman is probably your best choice if you need to put together some last minute Christmas ornaments as it literally takes minutes to make. And the result is absolutely fabulous!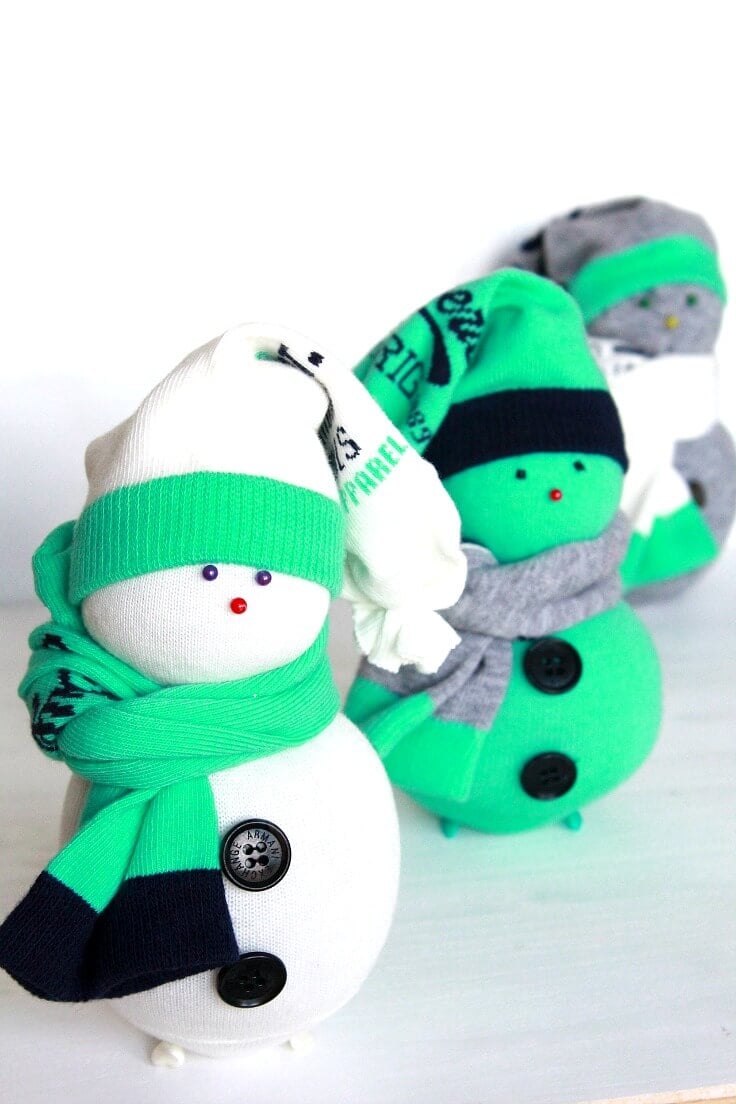 You don't need fancy materials for these easy sock snowman crafts! You can use really cute socks, in all kinds of colors or some "Christmasy" ones. And you can make these little sock DIY sock snowman crafts in various sizes. Or add a few drops of your favorite essential oils to the rice filling and use the DIY sock snowman as a deodorizer for your home or car.
If you don't have poly-fill for the filling you can use rice and use these as nice little fabric or paper weights. How cool is that? Also rice would make these more stable if you plan to put the snowman on display on a table or your mantle.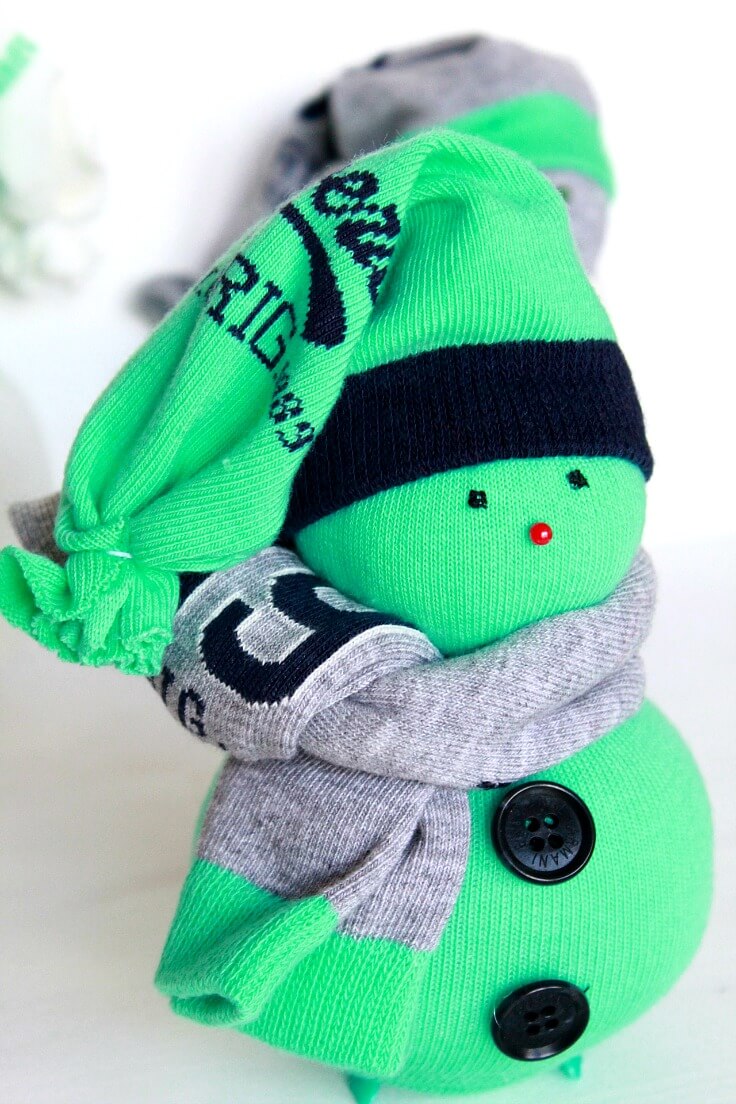 This simple sock snowman tutorial requires no sewing so it's a great project for kids or people who don't sew and it's an awesome way to put old socks to a better use. This DIY sock snowman could also be a great homemade Christmas gift for a Frozen lover in your life. So many amazing uses for such a simple, easy and quick craft!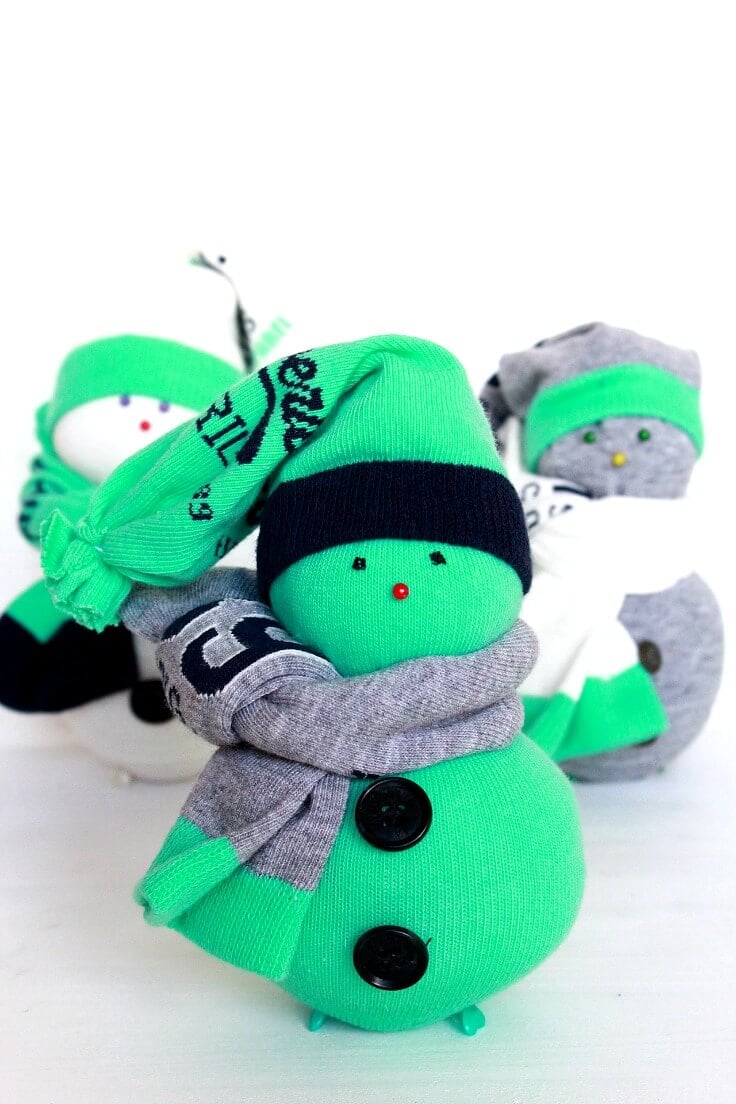 A fun, adorable winter craft! So next time you want to build a snowman, there's no need to venture out into the snow, you can bring the winter indoors with this brilliant craft idea!