Need a great snack to nibble on over the holidays? These caramel potato chips are the perfect sweet and salty combination!
Caramel Potato Chips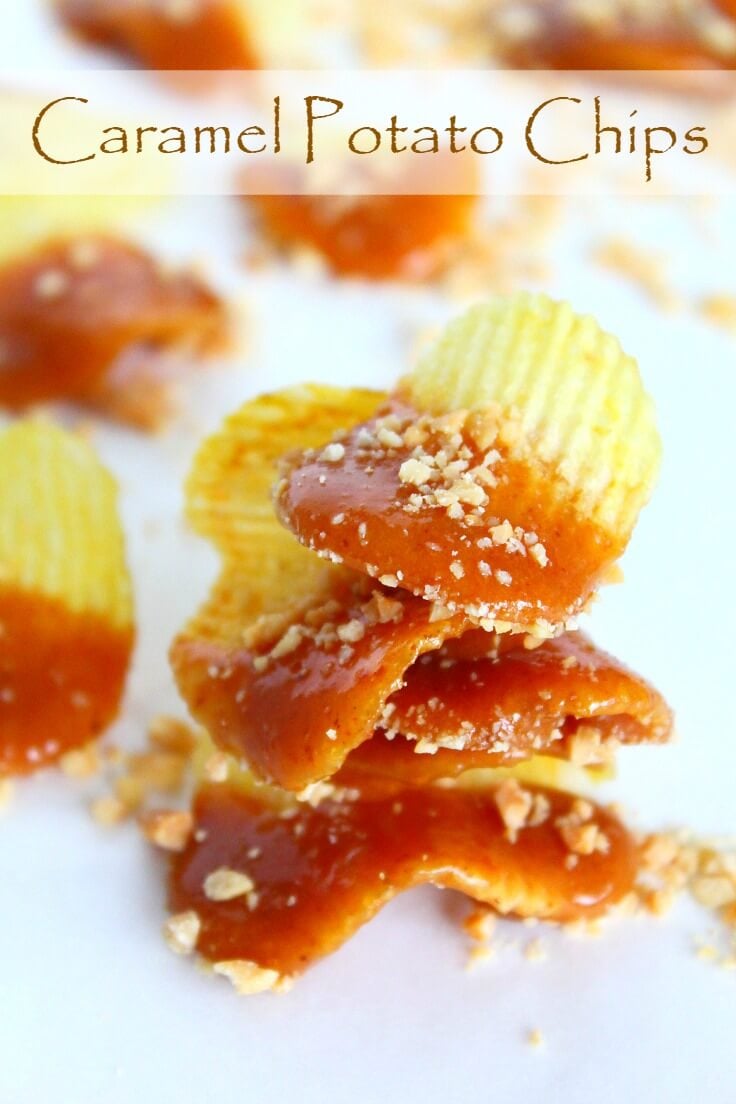 I love sweet and salty foods and these caramel potato chips are just the best you could get! So easy to make and taste so delicious! Gooey and crispy, these are so yum, you just can't stop eating them! Or is it just me? Hmm, that would explain the extra pounds.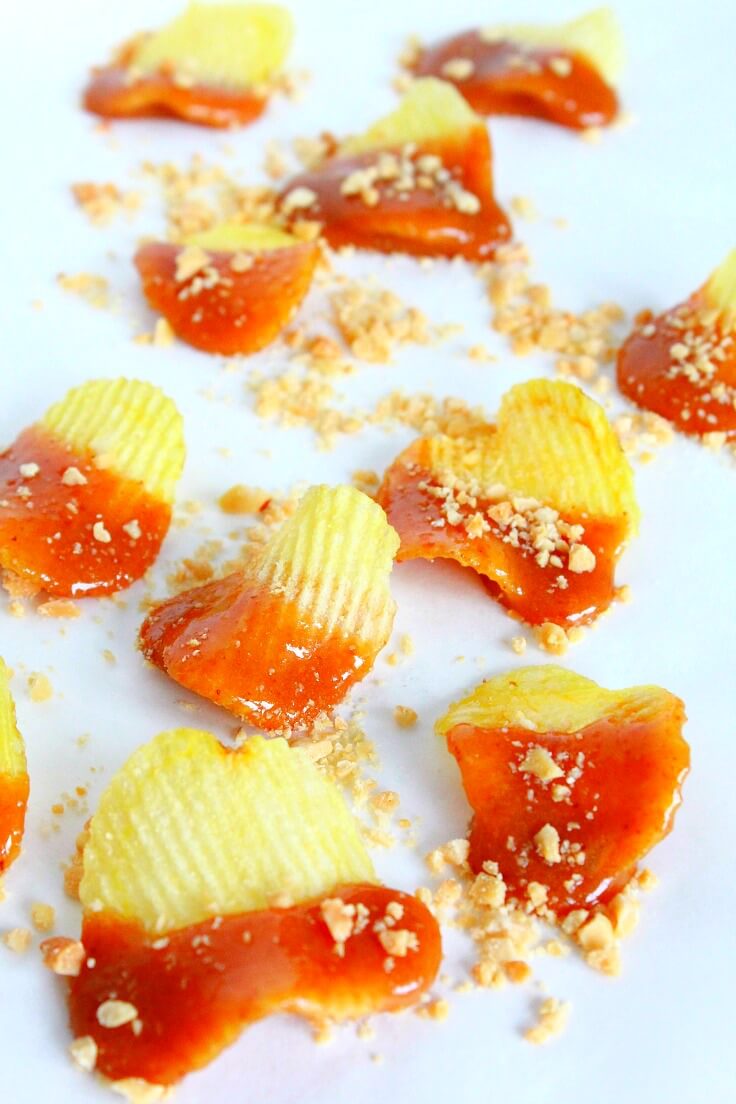 These tasty treats are no bake and are so quick to put together, it literally takes minutes to make so these caramel potato chips could also be a great last minute party snack if you're hosting a party over the holidays. A fun and easy snack idea, these goodies are so irresistible and an unique way to satisfy both a sweet and a salty tooth.