Ready in less than 20 minutes this chicken ragu recipe for pasta will help you make a delicious dinner the whole family will love! This wonderful chicken sauce is simple but tasty, using ingredients you most likely have in your pantry!
Chicken Ragu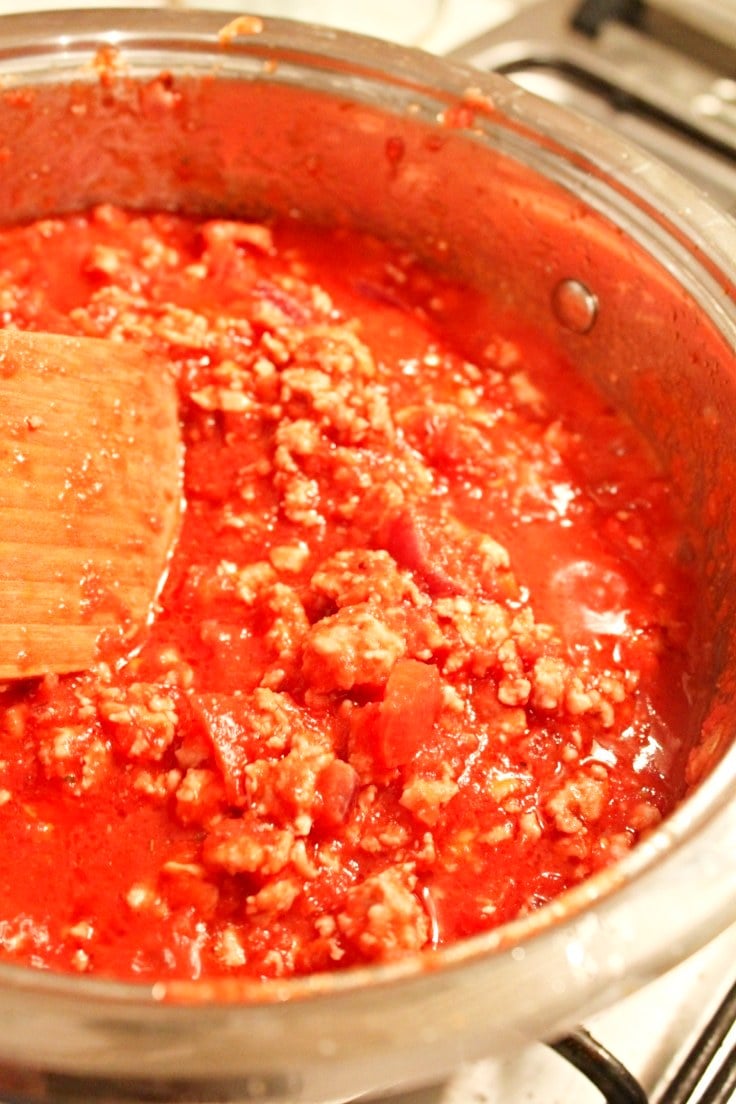 If yours is a super busy family too, you'll find this chicken ragu a true life savior! It's crazy easy to make and takes just a few minutes to prepare but paired with any kind of pasta helps you create a tasty, satisfying and filling dish that everyone will love!
I have a very picky eater. as you may know already! Every dish I prepare gets questioned and almost all end up with a refusal! But not this chicken pasta sauce, this is always a winner, along with these recipes: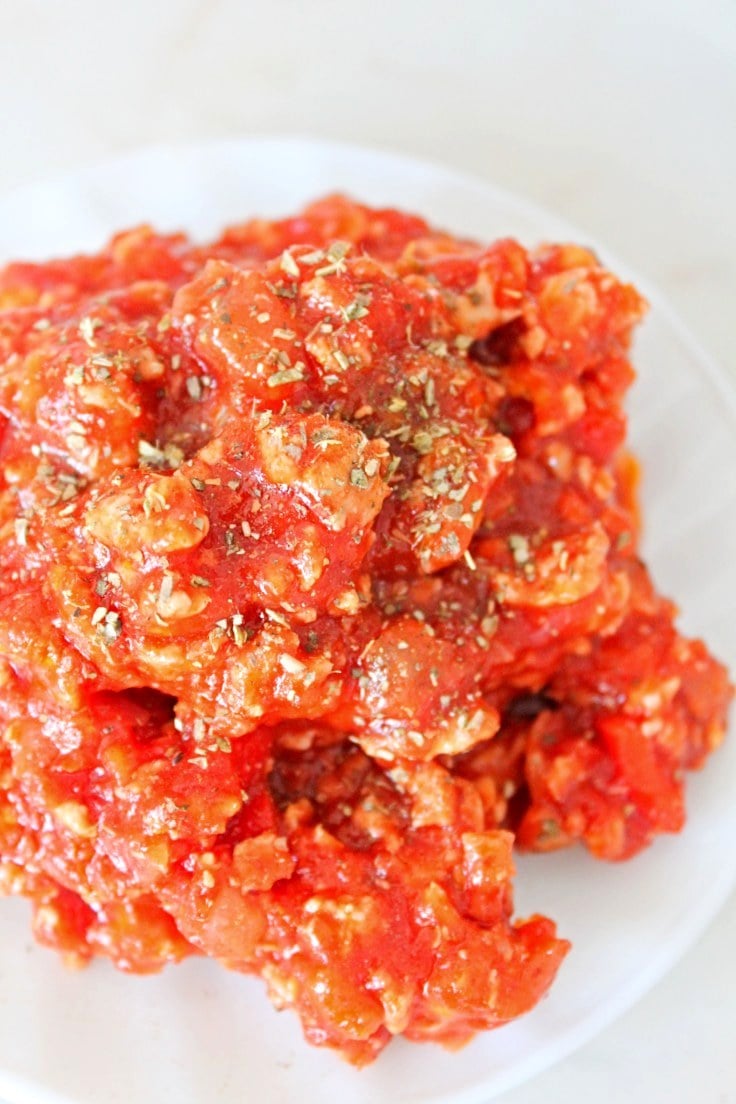 The girl basically loves her pasta and fish but occasionally "indulges" in other recipe too. Very rarely I might add! So I try to make the best out of my pasta and fish dishes adding vegetables or meat to make them more filling and nutritious. This time I decided to make a chicken ragu for her pasta. It was a must to use ground chicken, as God forbid she ends up chewing her food for too long! Yup, Ellie is a lazy bugger lol (boy, she's gonna hate me if she ever decides to read mommy's recipes!)
Chicken ragu recipe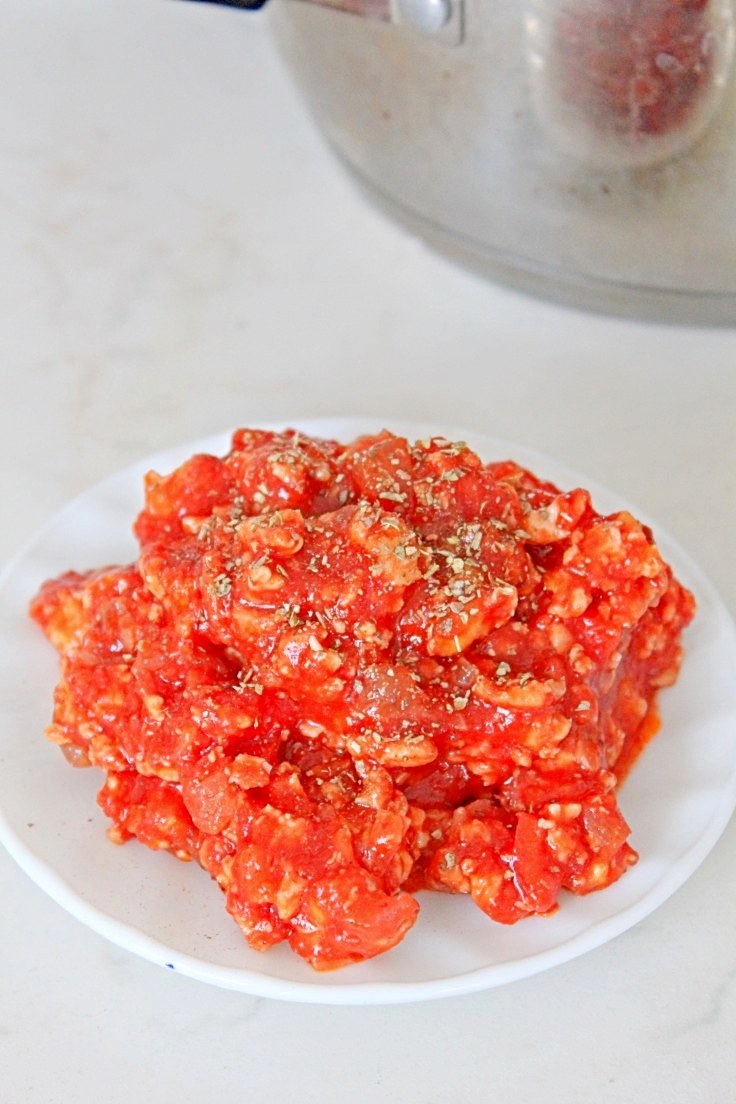 Most ragu or Bolognese recipes (Bolognese is a variation of ragu sauce) will take a long time to prepare but this is a short version, also kid friendly. So no alcohol involved in this recipe, as some prefer to make their chicken ragu. I decided to skip the wine (some cook their ragu with wine), to make the recipe suitable for children too and also appealing to people who don't do alcohol. Some substitute the wine with chicken stock but I completely skipped this step! I'm being told the alcohol in the wine will evaporate during the cooking process and only the flavors will be left behind but I did not want to take my chance on this one.
Other pasta sauce recipes: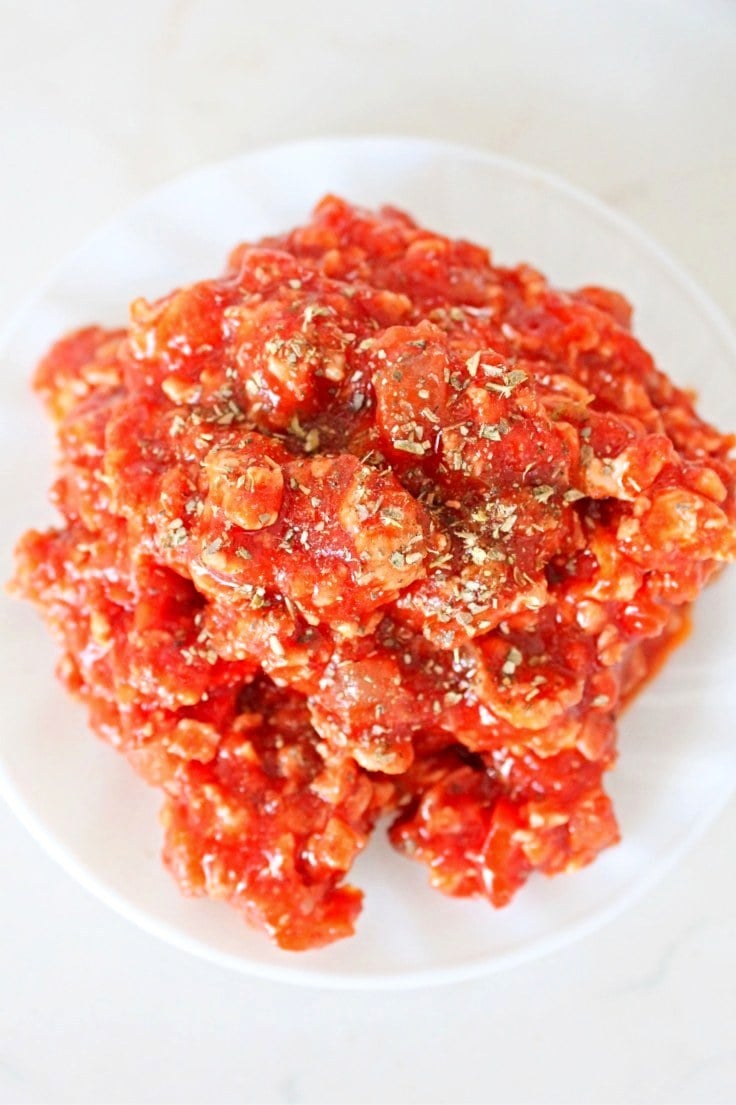 For this chicken ragu I also used onions, carrots, garlic, marinara sauce and dry oregano and thyme. We served this sauce with spaghetti but any pasta will work well.
You will also need:
Chicken sauce recipe for pasta
Ingredients
1

lbs

ground chicken

2

tbsp

olive oil

1

large Spanish onion

finely diced

1

medium carrot

grated

3

large garlic cloves

smashed into a puree

1

cup

fresh tomatoes

diced

3

cups

marinara sauce

1

tsp

dry oregano

salt and pepper to taste

1

tsp

dry thyme
You will also need:
large non stick skillet

bamboo spatula

bamboo cutting board

sharp knife
Instructions
Heat the olive oil in a large skillet

Add onions and carrots and saute until the onions are glassy

Add ground chicken and cook until chicken is brown in color

Mix in the smashed garlic and cook for 2 more minutes until the garlic is fragrant

Add the oregano and thyme and cook for an additional minute.

Pour the marinara sauce and the diced tomatoes and cook on medium heat until reduced a little, about 10 minutes.

Add salt and pepper and stir to combine

Serve hot over favorite pasta
Pin to save for later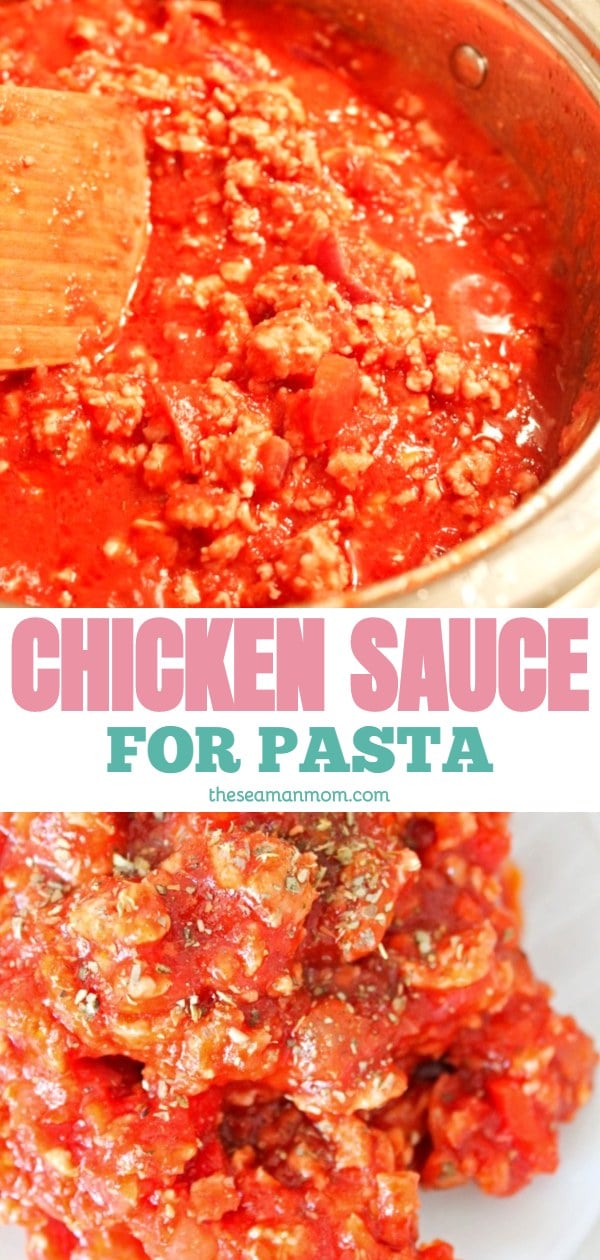 Most popular recipes: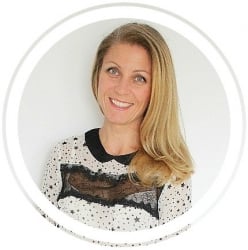 Hi, I'm Petro, author and founder of Easy Peasy Creative Ideas. Sewist, crafter, avid DIY-er, foodie, photographer, homemaker and mommy to one. I'm an expert at coming up with quick, clever sewing tips, recycling crafts and simple, easy recipes! You can find my ideas featured in reputable publications such as Country Living, Good House Keeping, Yahoo News, WikiHow, Shutterfly, Parade, Brit & Co and more. Thanks for stopping by and hope you'll stay for a while, get to know me better and come back another time. Stick around for real fun projects!