Follow me on PINTEREST and FACEBOOK to get more recipes and dinner ideas for your weekly meal planning!
Need a simple, quick & savory recipe for your busy weeknights? Try this chicken with olives in tomato sauce for a delicious, Italian inspired dish!
Chicken With Olives In Tomato Sauce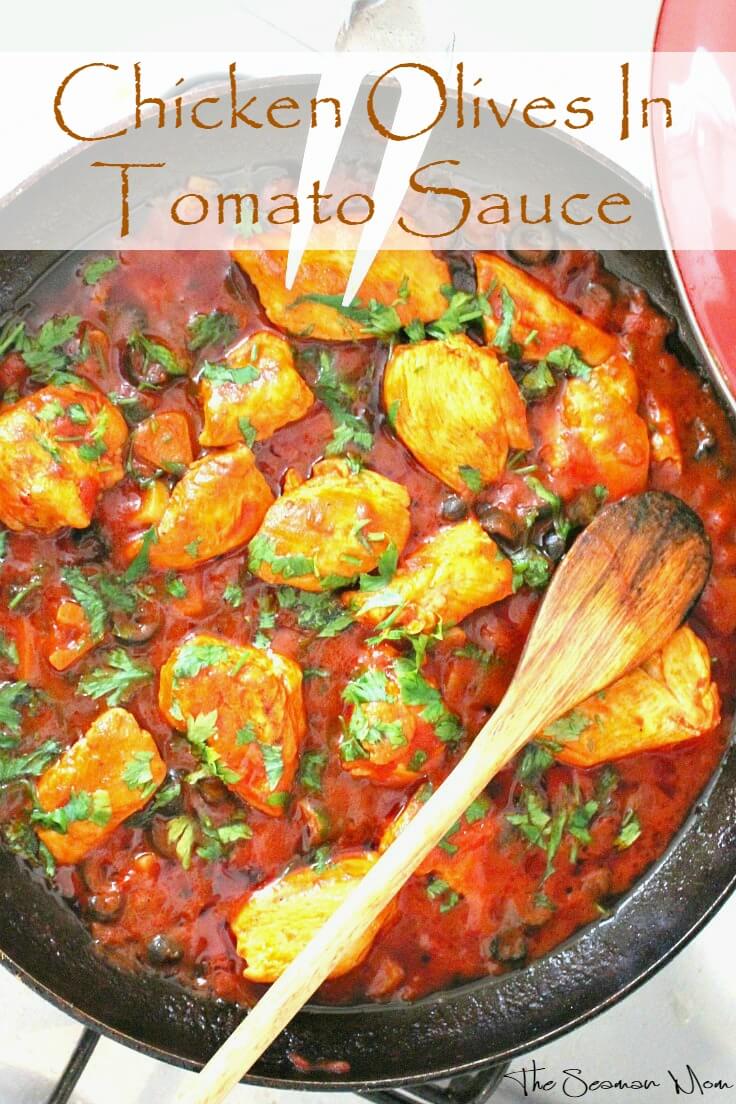 Chicken is very popular in many families. If yours is one of those, try this super yummy chicken with olives in tomato sauce; your family will adore you and ask for seconds every time you make this recipe! Fast, easy and healthy, this dish makes a delicious weeknight meal, perfect for busy people.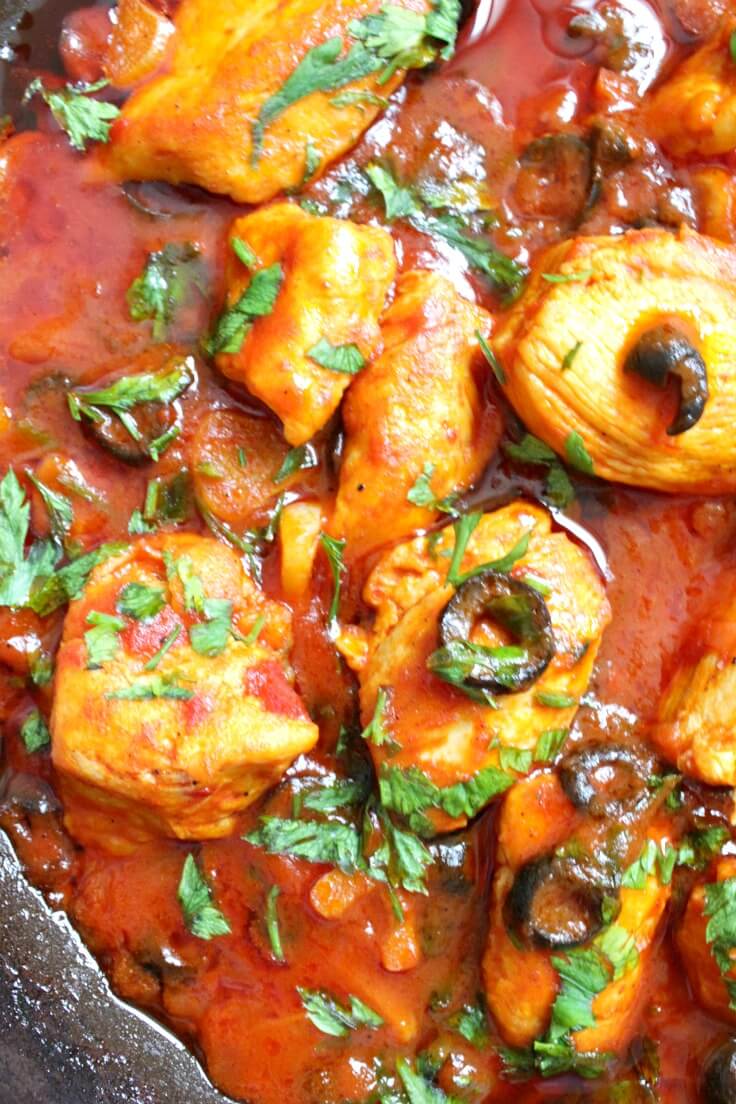 This Italian inspired chicken with olives in tomato sauce is very savory, full of flavors and very eye catching with all those vibrant colors. Full of olives, tomatoes and tender pieces of skinless chicken breast, this recipe is well received even by picky eaters. A very satisfying recipe you just can't go wrong with!
Chicken With Olives In Tomato Sauce Recipe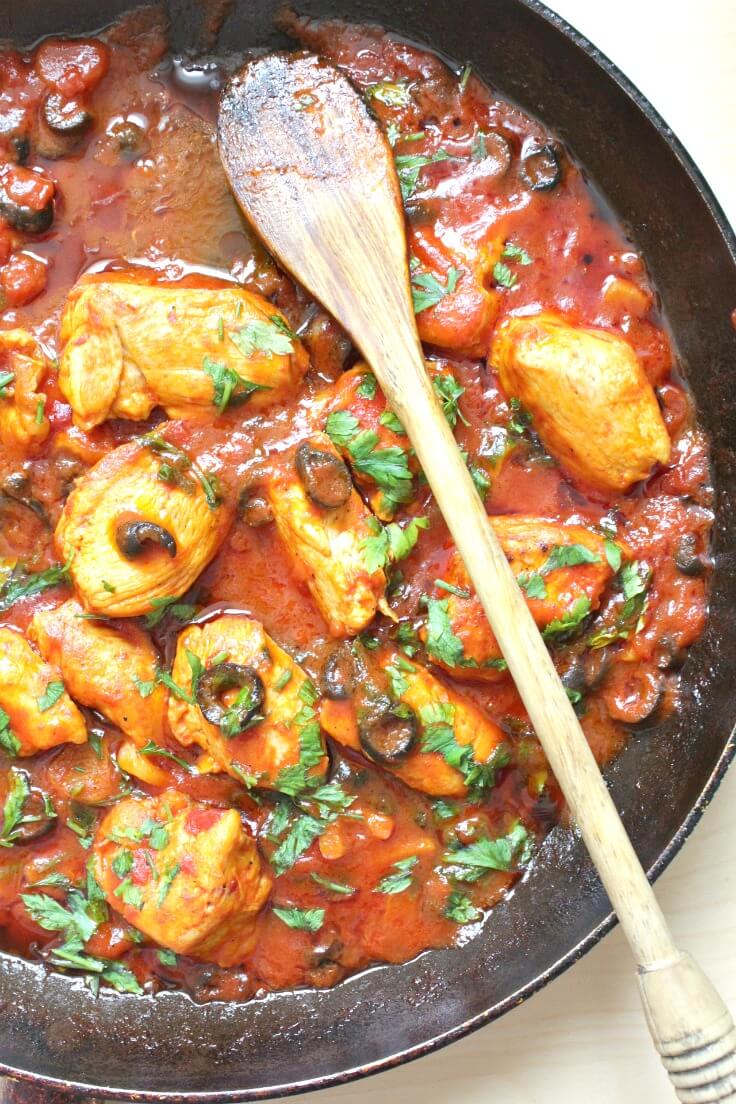 Ingredients:
4 medium chicken breasts, skinless and boneless, each cut into 4 smaller pieces
1 tbsp olive oil
1 cup tomato sauce
1/2 cup diced tomatoes
2 tbsp red bell pepper paste
3 garlic cloves, diced
salt & pepper to taste
1/2 cup black olives, diced
about 3 cups water
1 cup fresh parsley, chopped
You will also need:
non stick skillet
wood spatula
meat fork