A hearty dinner meal, this chicken hash brown casserole is a quicker, healthier, mouthwatering twist on the traditional lasagna recipe!
Hash Brown Lasagna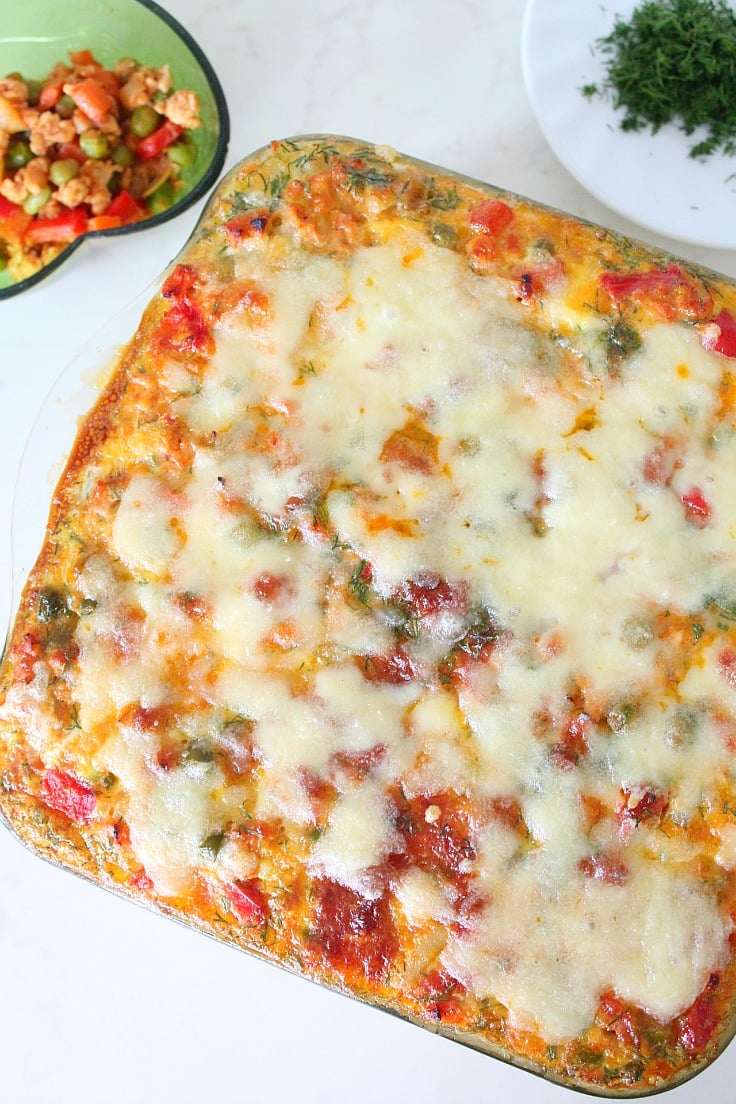 Can you imagine layers and layers of cheesy, meaty, full of hearty veggies, lip smacking tastiness? Cause that's exactly what this super easy, super quick, super yummy chicken hash brown casserole is! Perfect dinner idea for busy families, this chicken hash brown recipe is a total crowd pleaser, even picky kids!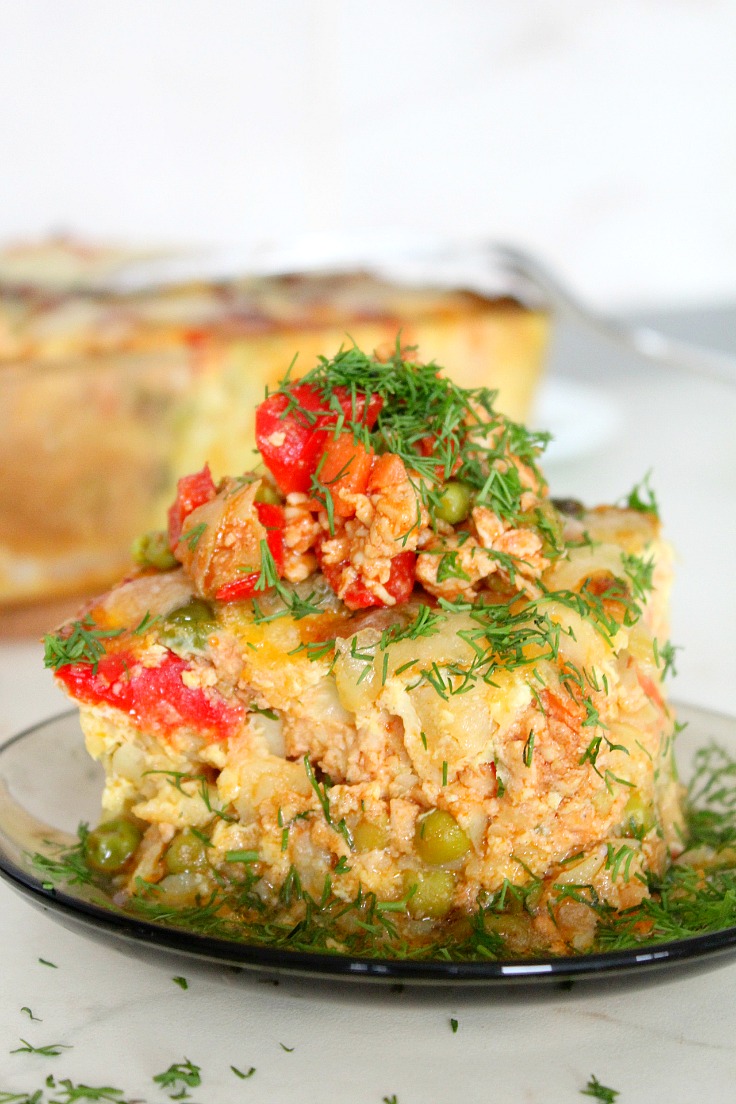 SEE MY MOST RECENT VIDEOS HERE
I know that because I have the pickiest little munchkin ever! It took a while to get her to take the first bite of this baked hash brown recipe, but then I had a hard time making her to stop. She never ate so much and in such a short time, she basically gulped down a big chunk in minutes. All while showering me with compliments! And she always complains about food so that's a huuuge deal for me!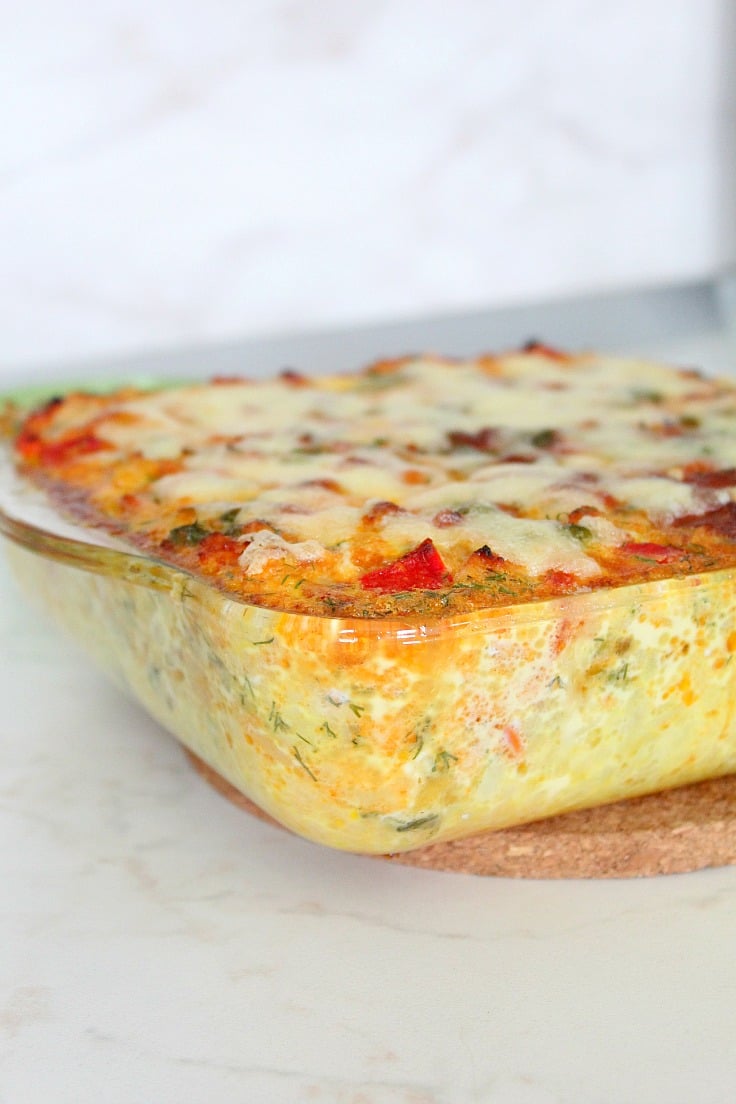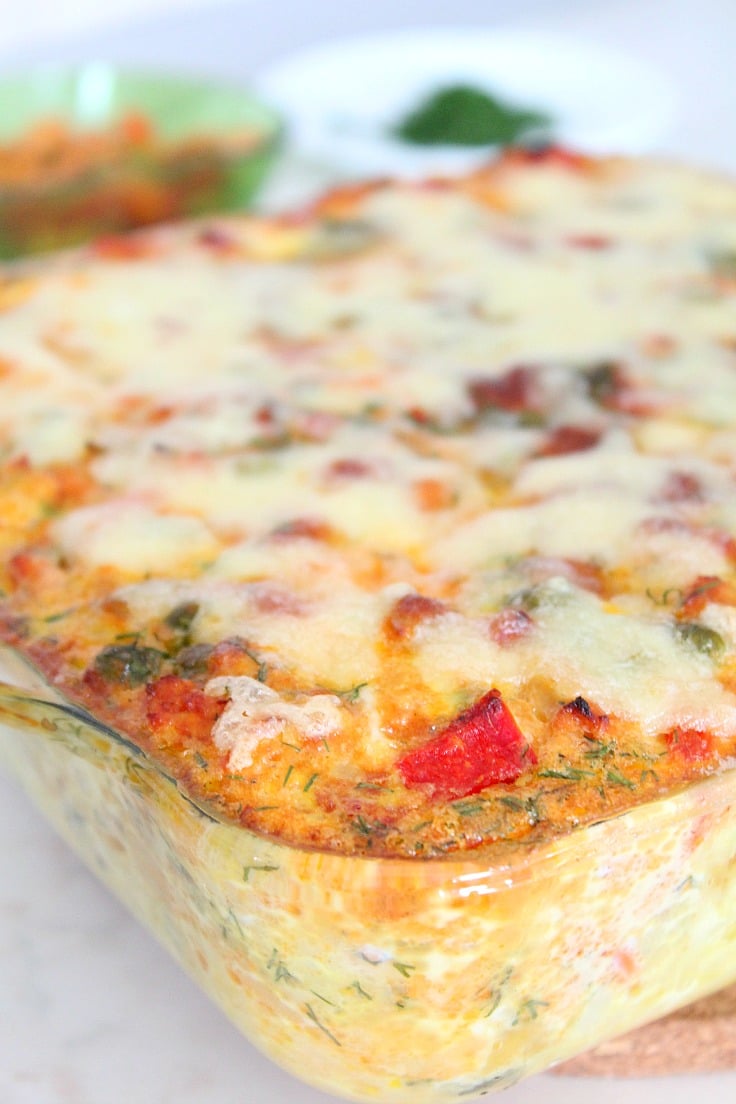 I love lasagna but it seems that it takes me forever to make one. So I thought of a little twist and used hash browns instead of lasagna sheets.
I also wanted to make it healthier so I added tons of veggies, I used chicken breast meat and just a little bit of oil. Also my chicken hash brown casserole is made with mozzarella instead of Parmesan and I added garlic for an extra dose of healthy and yummy.
I imagined all of this goodness will need some sort of a binder so I added a few eggs in my chicken hash brown, mixed with chopped dill to give this lasagna extra flavor. All of these make this recipe an easy, filling, nutritious dinner that tastes just like a slice of heaven and keeps the whole family happy!