Christmas gift ideas for kids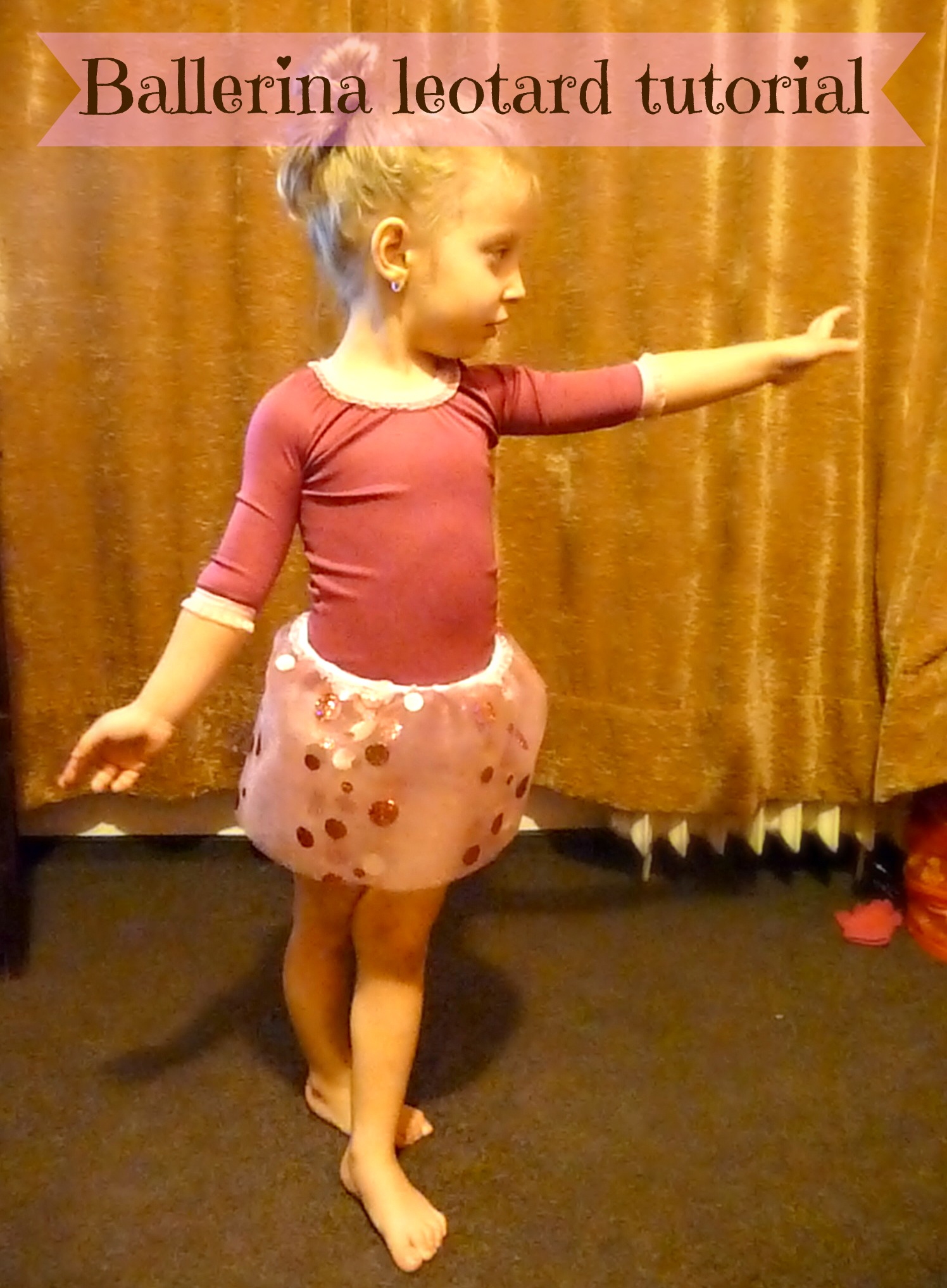 We simply love Christmas and all the magic surrounding it! So much that we want to keep it lasting for a long as possible. We start decorating the house at least a month in advance and keep the decorations on until mid January (sometimes even past January), beautiful Christmas carols are playing in our house all day long, there's a lot of gift making and wrapping as we've got a big family and lots of friends and of course, some goodies constantly baking in the oven. That's a tradition mom started many, many years ago.
This year my sister and I decide it's time we start our own Favorite Holiday Gift-Giving Traditions. From this year on, the gifts will be #ChosenByKids! What a wonderful idea, right? Well, sort of.  While the boys in the family seem very easy to please, the girls are a bit more high maintenance.
The boys simply love the K'NEX®  toys and have already made their choice, which can only make us super thrilled as there will be some in-store Walmart Toyland events happening in December. Check this link out for dates and participating stores so you won't miss out on all the fun. Also check back for my product review; I can hardly wait to play, err, feature the K'NEX®  toy my friend's kid (and myself, if you didn't get that in the first place) is crazy about.
As mentioned, the girls are not playing so easy on me and made a special request I was not sure I'm able to provide. They want a ballerina costume, with an emphasis on the leotard! Not so sure why they're so attracted to this ballerina stuff but hey, we've promised a gift chosen by them. So here I am squeezing my brain to come up with a ballerina leotard pattern. Little sister comes to the rescue, as always (shouldn't be the other way around? just saying). She's suggested to use a tank top and a panty and draw a pattern from there. And that's exactly what I did.
Ballerina leotard tutorial
Materials needed:
How to make the ballerina leotard pattern:
Get your girl to wear both the tank top and the briefs and tuck the tank top in
With the washable marker, draw a line where the tank top and briefs meet
Measure their waistline and draw a line with the marker
Undress the child and pin the tank top and briefs together
Place both on a big piece of paper and draw a pattern around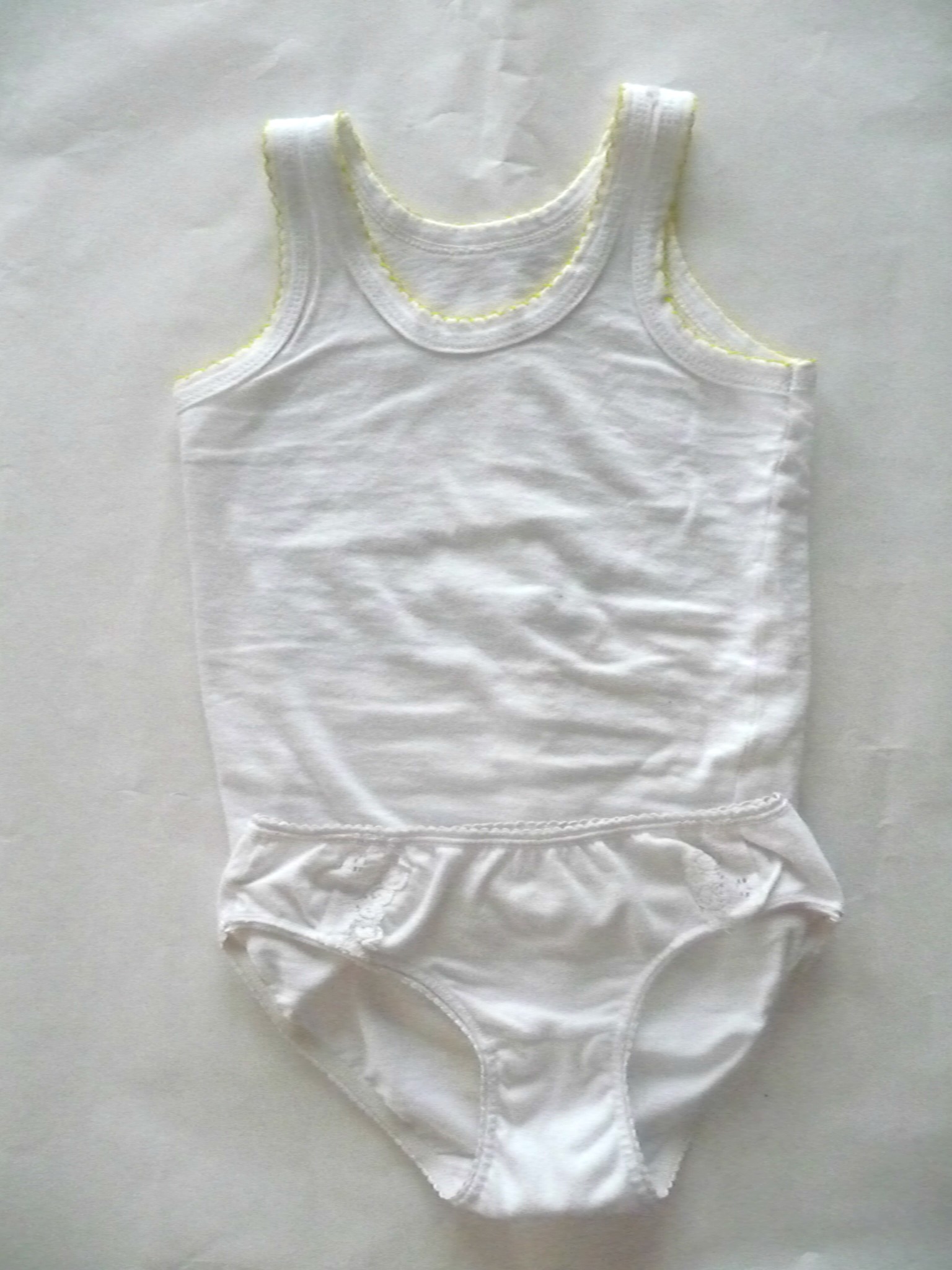 Mark the waistline on the pattern
Remove the tank top and briefs and draw straight lines on the shoulders, the area between legs and on the sides. Leave the neckline and legs area blank for now
Use a flexible ruler to draw the neckline. Make it a little wider as this is the area you'll use to pull the leotard up (I measured 2 cm = 1 oz down but it was a bit tight so I'd recommend a 4 cm = 2 oz down from the original neckline you've drawn on the pattern)
Draw dotted lines on the legs areas.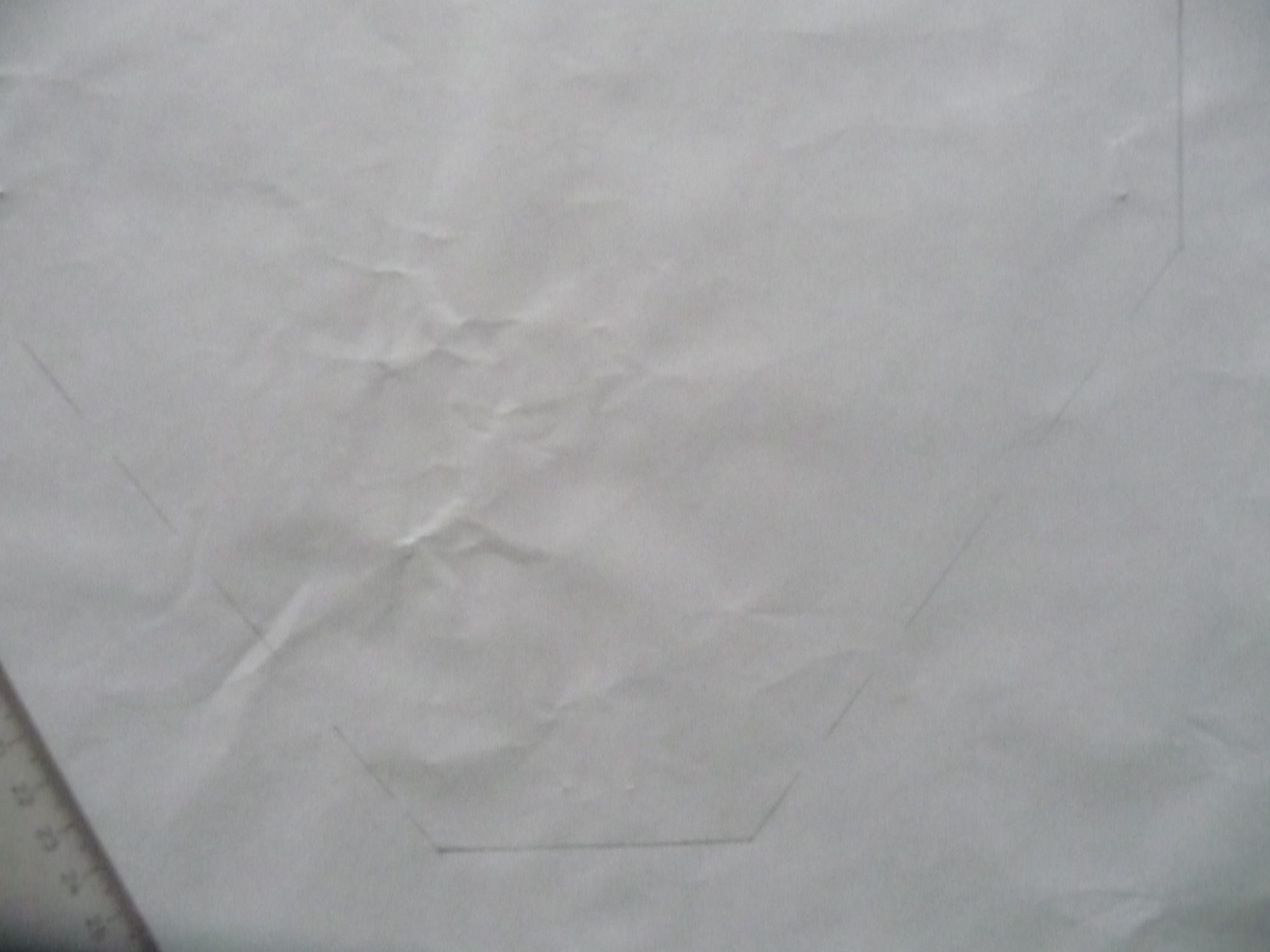 For the back pattern, measure about 2 cm = 1 oz outside the dotted line, right in the middle and draw a curved line (this is to accommodate your girl's little tush, hehe)
For the front pattern, do the same but inside the dotted line (no tush around that area).
(Note: on the pattern below I've done a 1 cm = 0.5 oz line but noticed it wasn't wide enough so I adjusted it to the 2 cm = 1 oz which looked much better)
Make the waistline by our child's measures. Measure the waistline on your pattern and compare to your child's waistline. Mine's is 50 cm = 20 oz so for the front I needed 25 cm and for the back also 25 cm. My pattern was 27 cm on each (front and back) so I needed 1 cm off from each sides on each pattern (front and back). I measured 1 cm on each sides, placed a dot and drew a curved line going through that dot, from underarm to hip.
Fold each pattern in half and make sure everything matches or make the necessary adjustments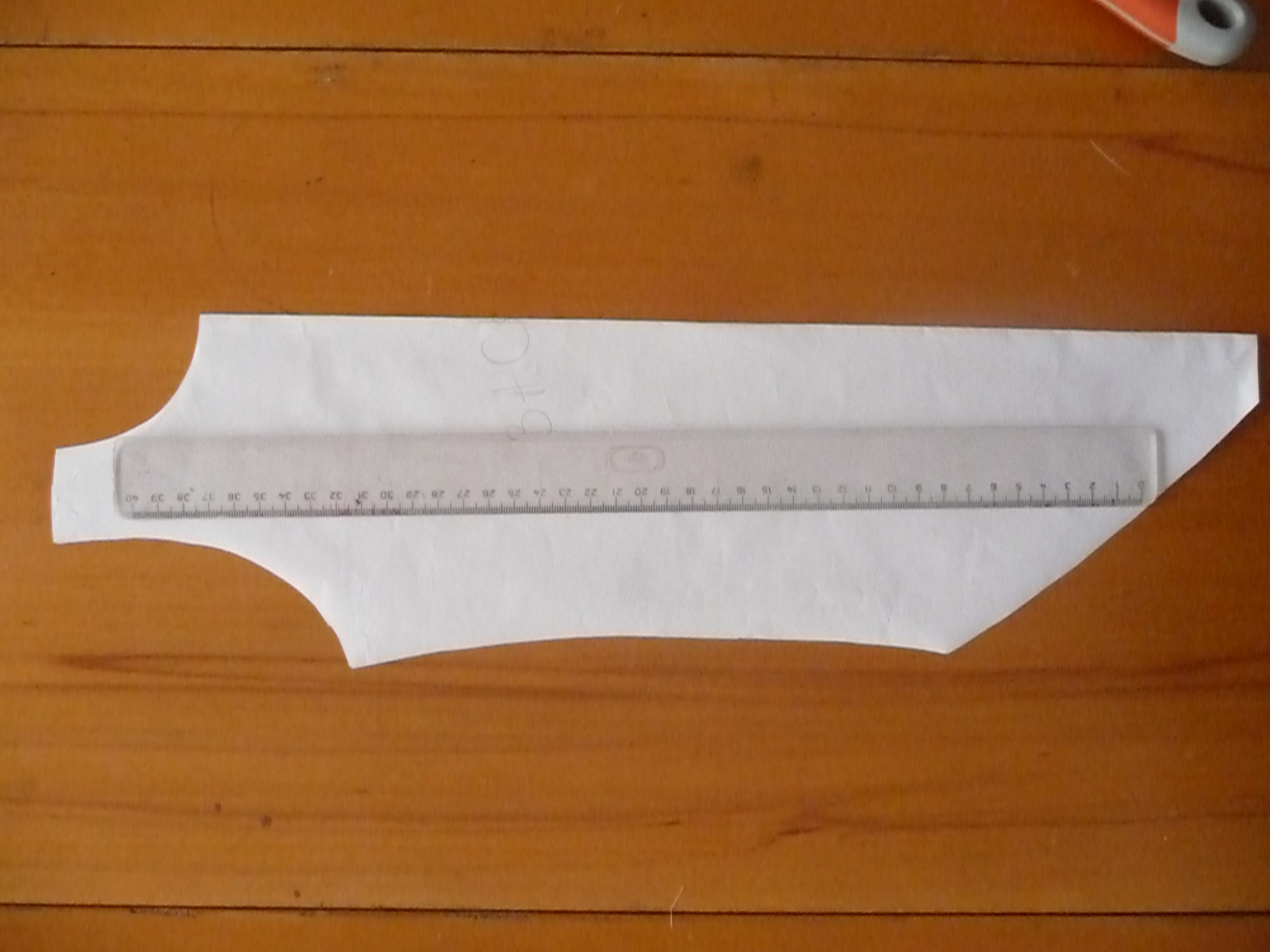 For the sleeve I made a pattern following the instructions on one of my mom's sewing books (have I mentioned she's been sewing for over 53 years? Wow!) I hope it makes sense to you as it gave me a big headache when making the pattern.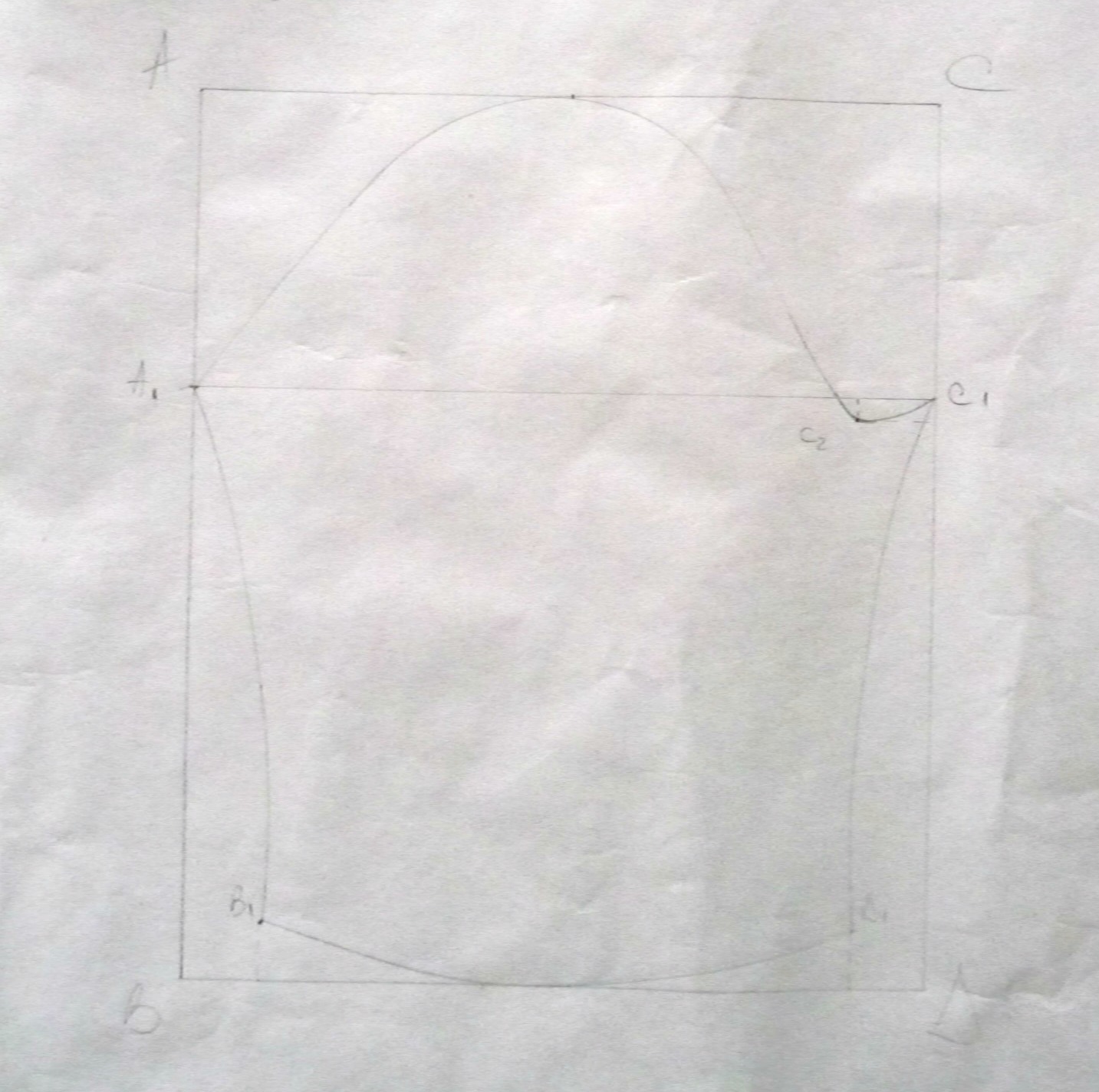 Draw a rectangle that has the length equal to sleeve length minus 3-4 cm and the width equal to the arm width plus 2-3 cm.
Mark the corners of this rectangle as A,B,C,D
From point A, on the vertical line, measure 1/4 of the AC distance plus 2-3 cm and mark point A1.
From this point draw a horizontal line until you meet the vertical line CD and mark C1
From C1, on the horizontal line, measure 2 cm and mark C2, 0.5 cm below
A1, C2 and C1 are joined by a curved line that meets the AC line in the middle
Inside the rectangle, measure 2 cm from B and D and set B1 and D1, 1.5 cm above the BD line.
Join A1 with B1, C1 with D1 and B1 with D1 through 3 curved lines
Transferring the pattern to fabric:
Make sure you pay attention to the stretch' direction. You need the fabric to stretch horizontally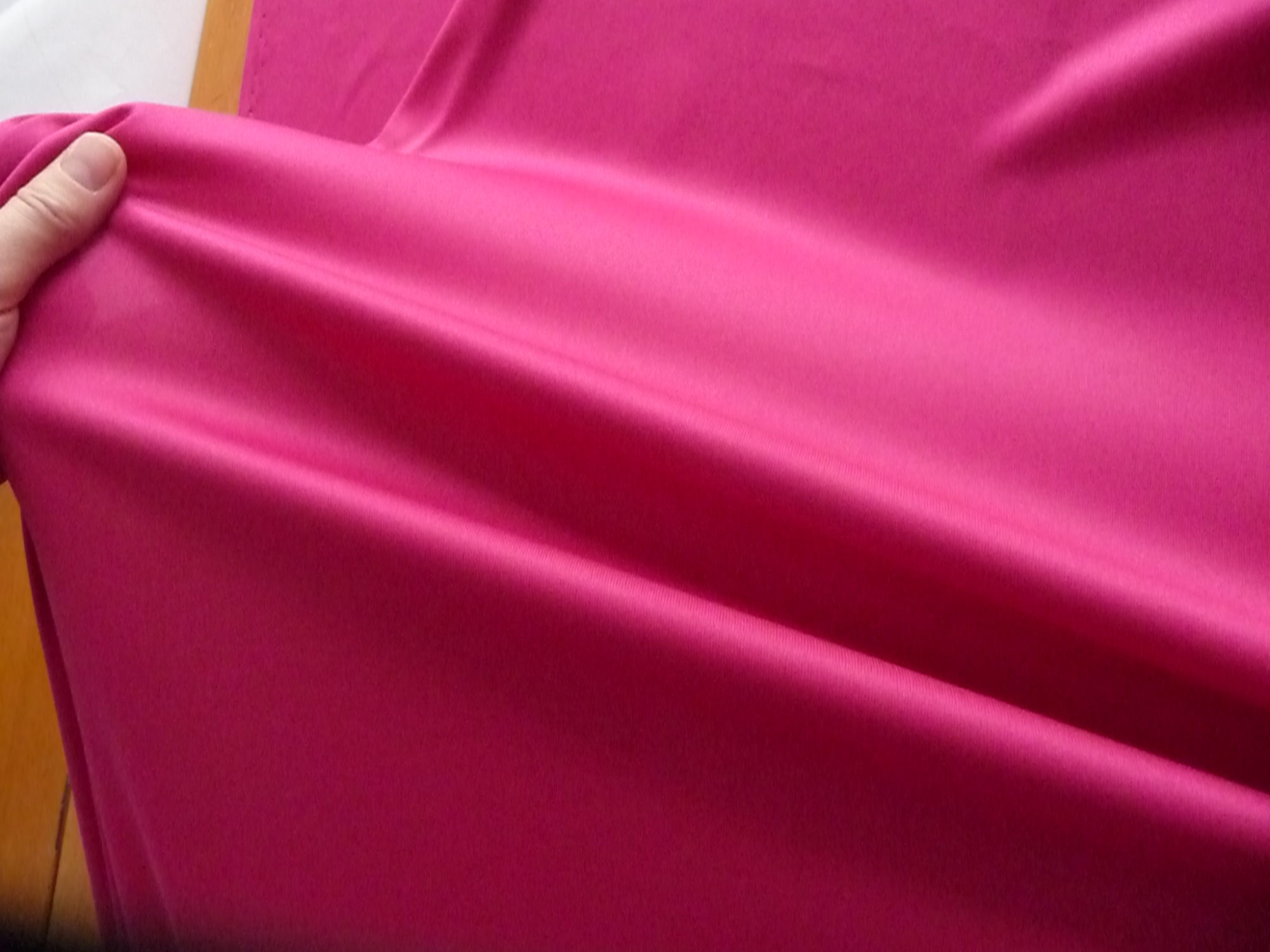 Place each pattern on the fabric (front, back, sleeves) one by one and cut around (no need for seam allowance on the sides, as the leotard need to fit perfectly and it will stretch as needed. Leave 0.5 cm = 1 oz seam allowance at shoulders, arms and between legs)
Measure the length of your neckline and cut some elastic, a few centimeters/inches shorter (my elastic wasn't very stretchy so I had issues when pulling the leotard up so make sure yours is expanding enough to accommodate the shoulders through)
How to sew the ballerina leotard:
Pin the elastic around the neckline and sew on, constantly stretching the elastic
Sew front and back together, at the shoulders
Sew the sleeves on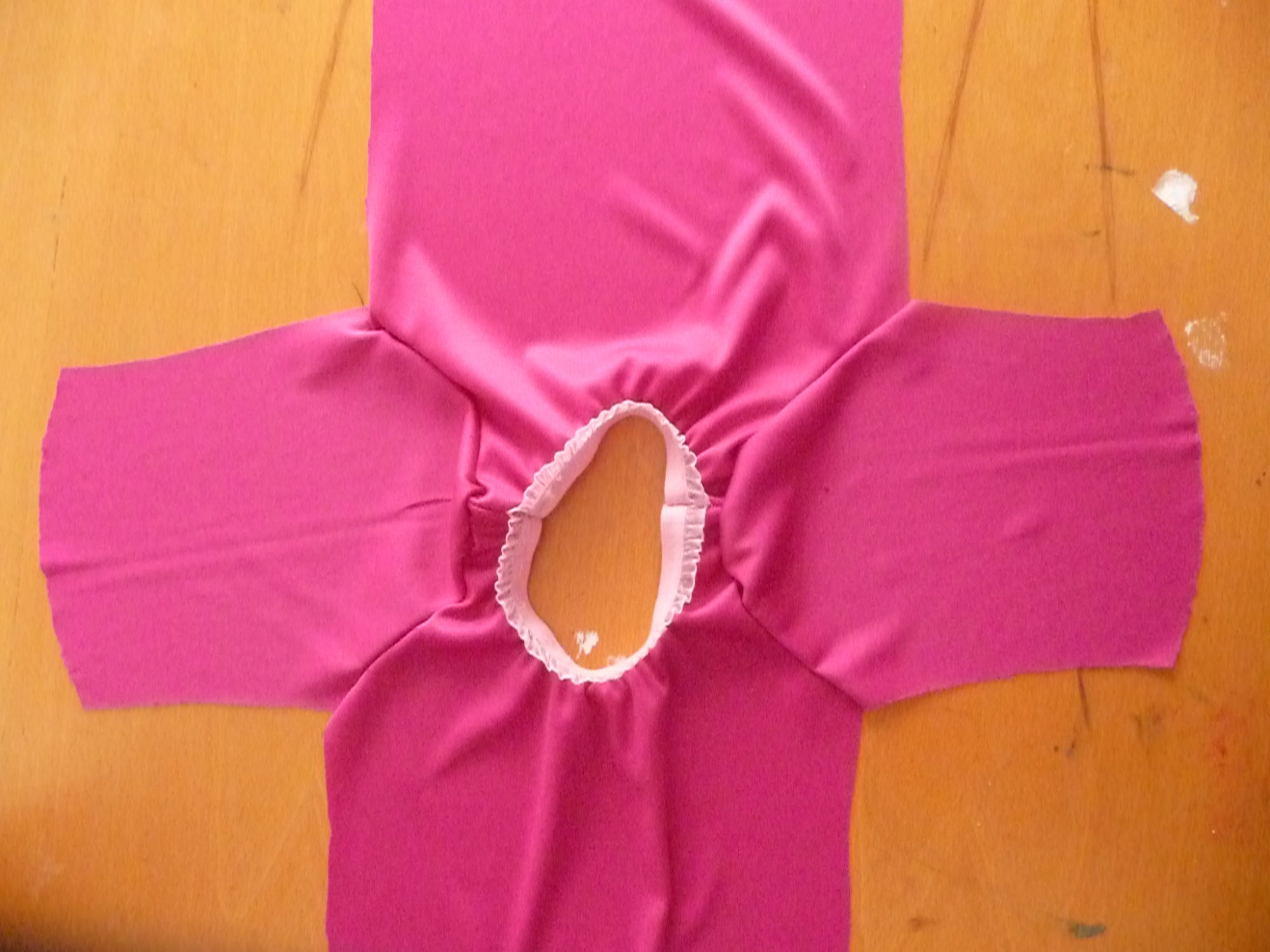 Sew the elastic around the sleeves and legs then sew the sleeves closed
Sew the sides and finally, between legs.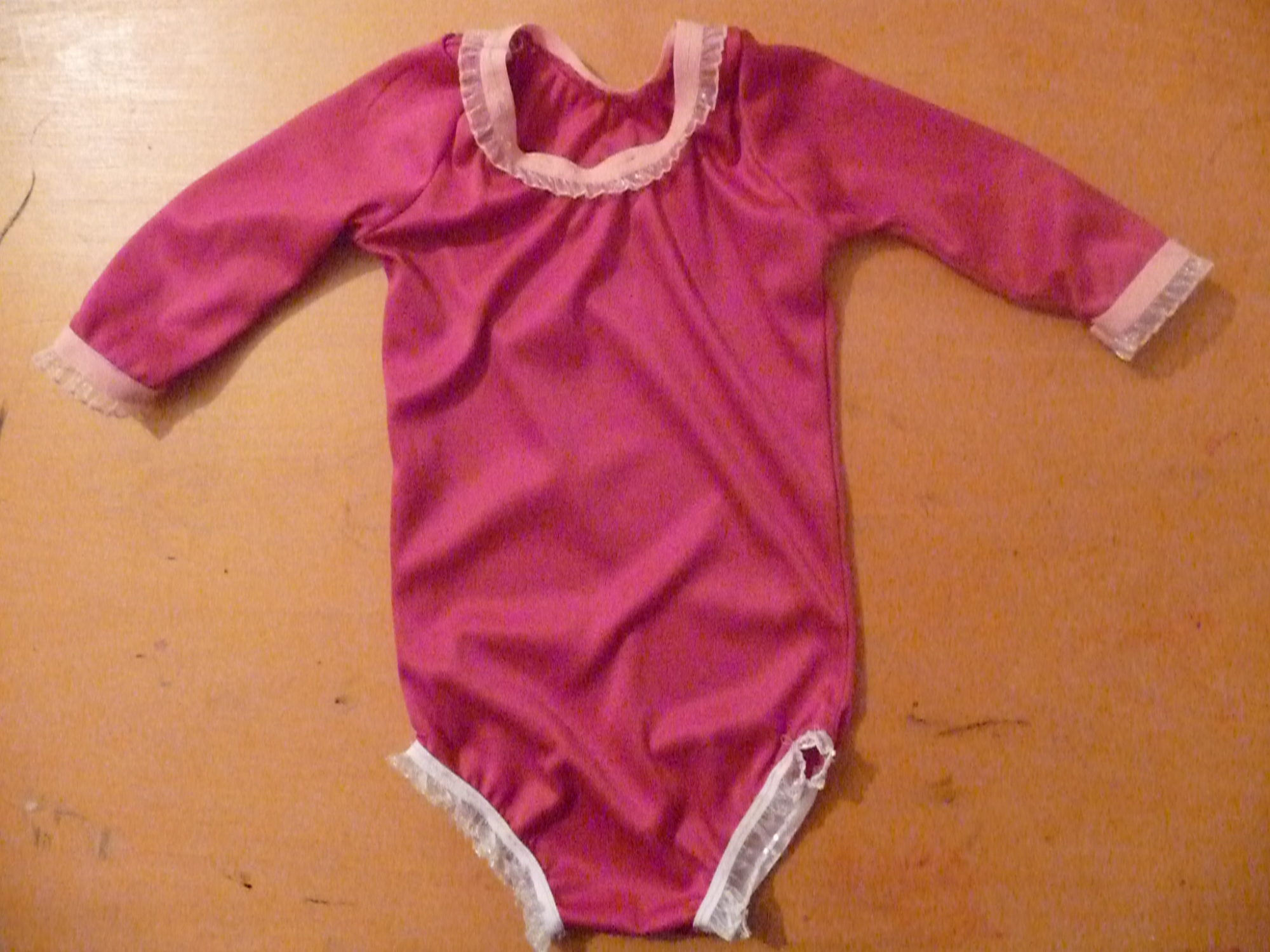 The leotard doesn't fit exactly as I wanted to as the elastic I used for the neckline and sleeves wasn't stretchy enough but Ellie is super excited about it and that's all that matters. By the time I finished this I got too tired to make a proper tutu so I made a skirt instead but apparently the sparkles on it were enough to please my little girl. If I ever get my strength back, I'll post the skirt tutorial too.
Here she is, doing her ballerina moves as she calls them
And now that she's already wearing her ballerina costume I've got a pretty good hunch I'll need to provide another gift at Christmas time. Luckily K'NEX®  has plenty toys to choose from. Don't forget to check them out at Walmart to pick a fabulous toy for the little ones in your life (or yourself, no one will judge).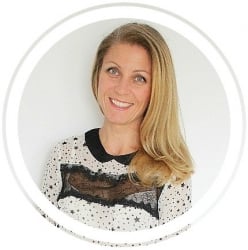 Hi, I'm Petro, author and founder of Easy Peasy Creative Ideas. Sewist, crafter, avid DIY-er, foodie, photographer, homemaker and mommy to one. I'm an expert at coming up with quick, clever sewing tips, recycling crafts and simple, easy recipes! You can find my ideas featured in reputable publications such as Country Living, Good House Keeping, Yahoo News, WikiHow, Shutterfly, Parade, Brit & Co and more. Thanks for stopping by and hope you'll stay for a while, get to know me better and come back another time. Stick around for real fun projects!