Do you love the look of those twirly circle skirts? Here's how to make a circle skirt for yourself or your little girl, without having to insert a zipper.
How to make a circle skirt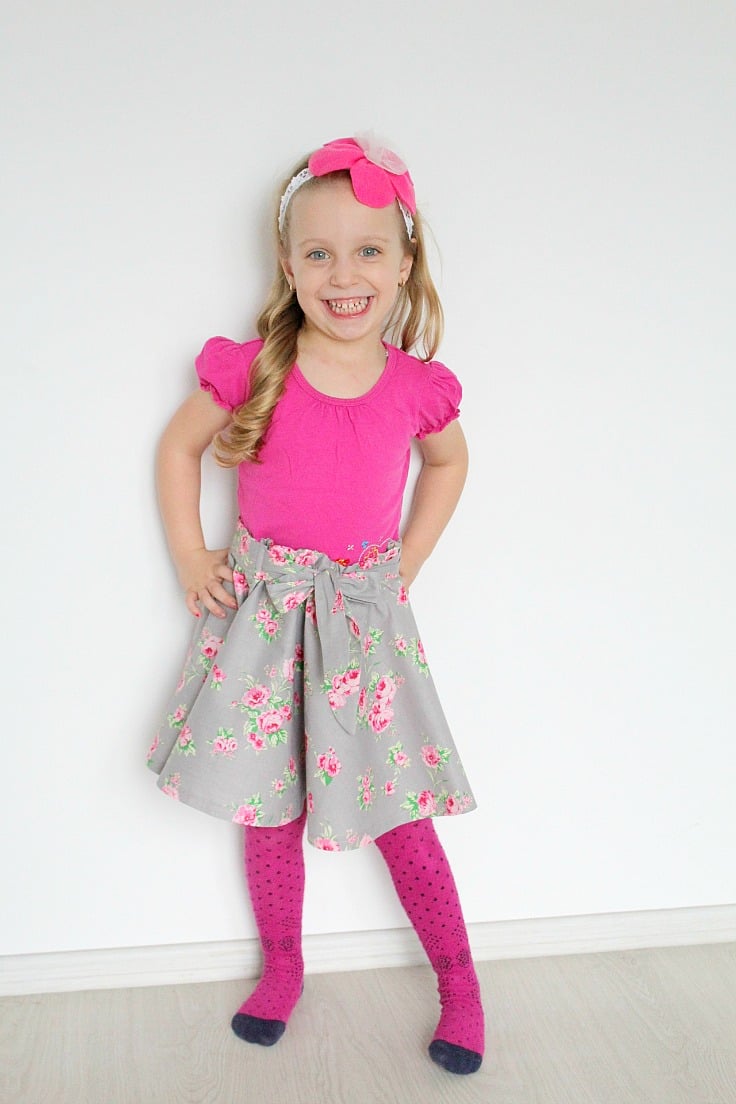 I love circle skirts! They're not only super cute but so comfy too! And I think they make any girl look just perfect. And if you are a beginner, this is an excellent project to practice your skills on. This tutorial is made for a little girl skirt but the same principles apply to a miss or lady skirt too. I actually wanted to make a circle skirt for myself too but as always I didn't buy enough fabric for both of us so of course my little angel has won this one too!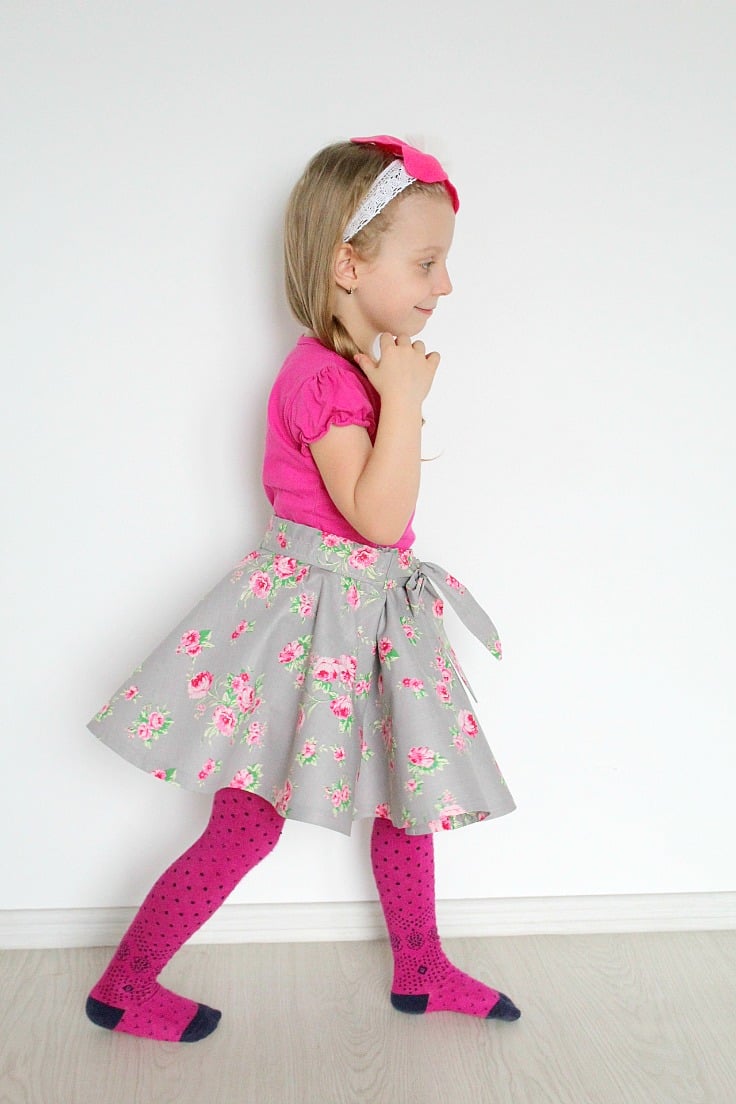 Also this is a great project if you just want to whip up a skirt in a hurry. I made this from a single piece of fabric, a single circle so there aren't many seams to sew up. This skirt can be made in a mini or midi length version. I personally prefer the midi one for ladies and mini for little girls, I'm just old fashion like that! A little math will be involved here but don't worry, it's really not rocket science, anyone can do it.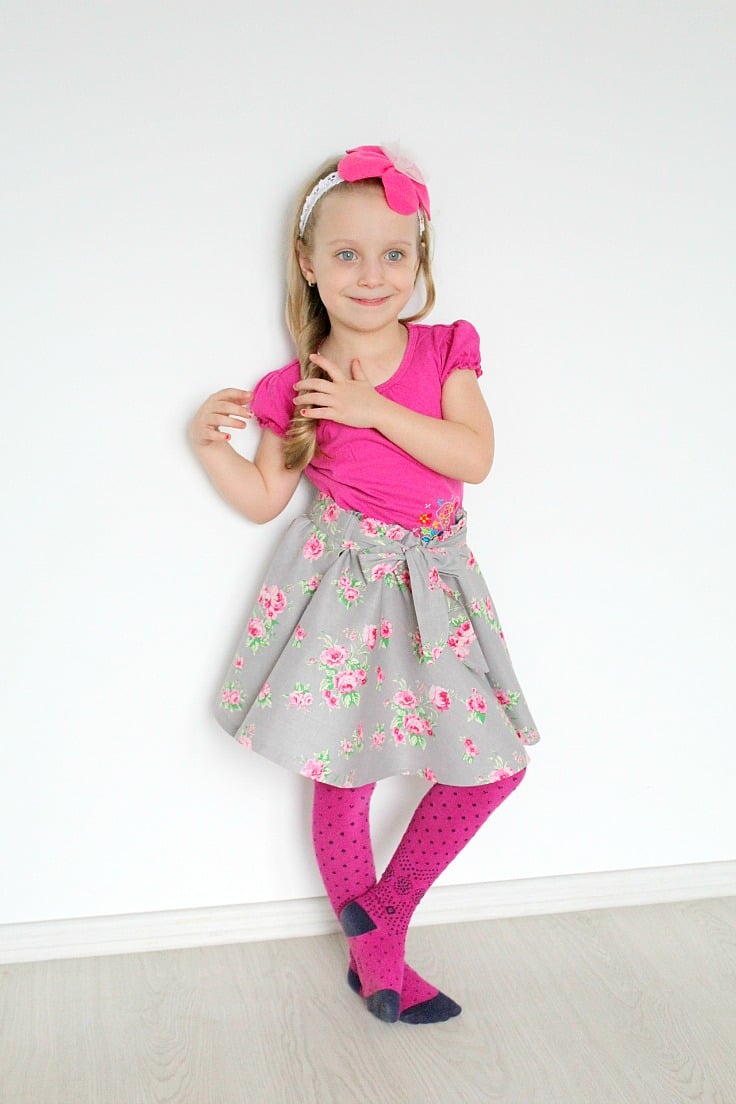 Depending on the fabric you choose this little skirt can be more twirly or more stiff, it can make the skirt casual or formal and it can have more volume or lay flatter. No matter your choice, a circle skirt is sure to make you feel girly and pretty!