Need a quick summer skirt that's easy to make, comfortable to wear and looks adorable? Make this easy 10 minutes skirt!
The 10 Minutes Skirt With Elastic Waistband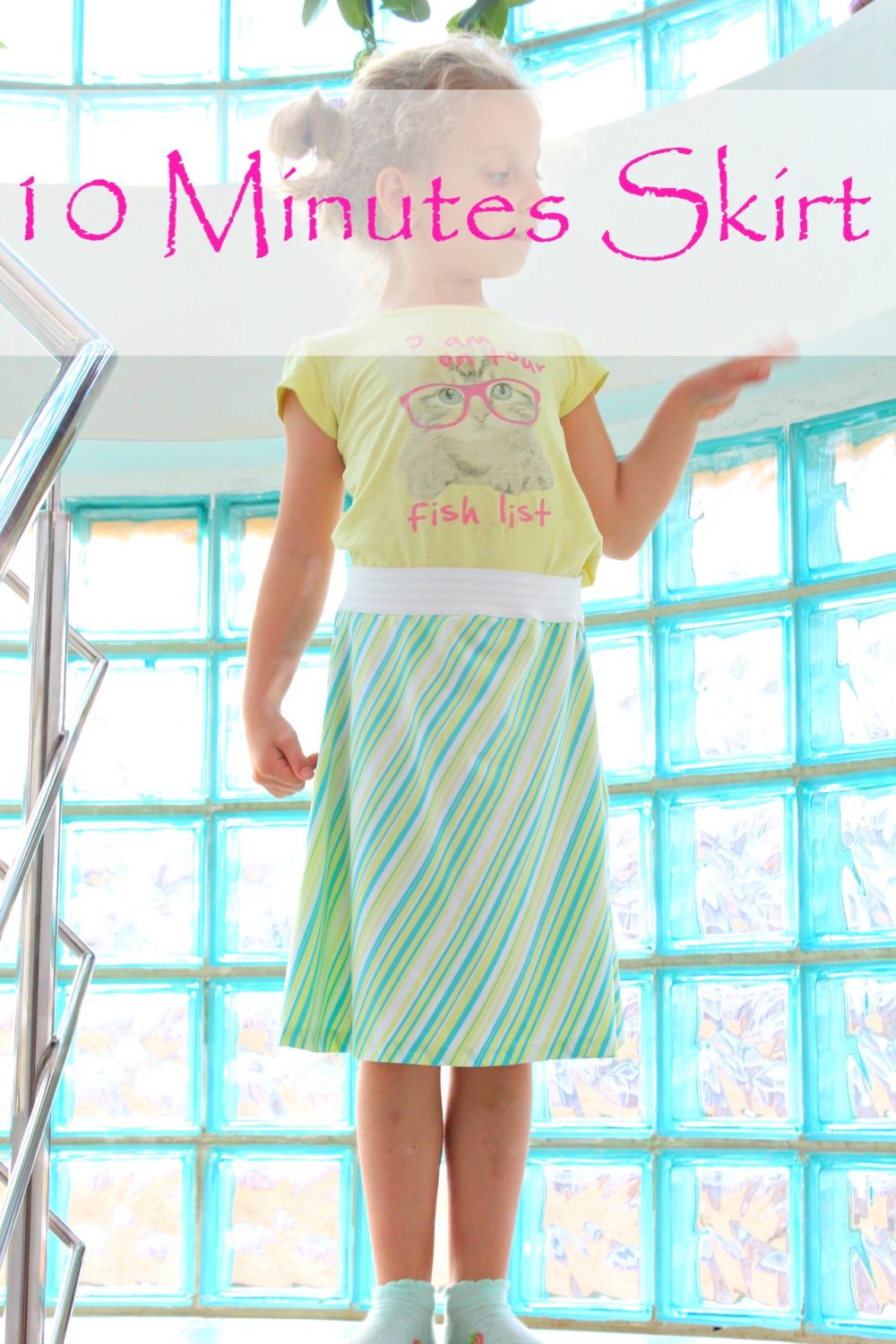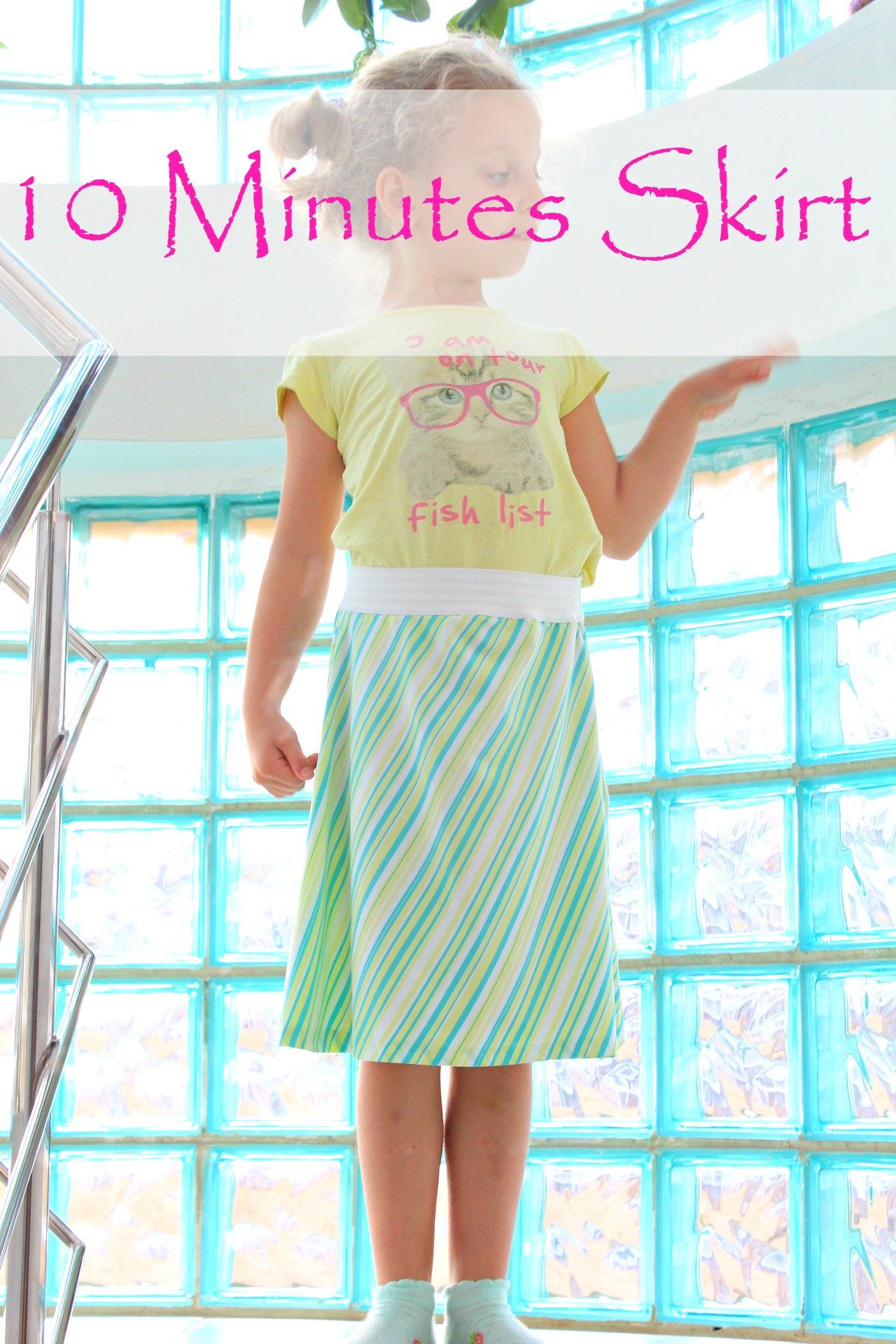 I've been meaning to make this 10 minutes skirt for my little munchkin girl, ever since I quickly pulled together this half circle knit skirt for myself (which I absolutely love btw and wear everywhere!). Unfortunately life happened and I kept postponing it. Until today!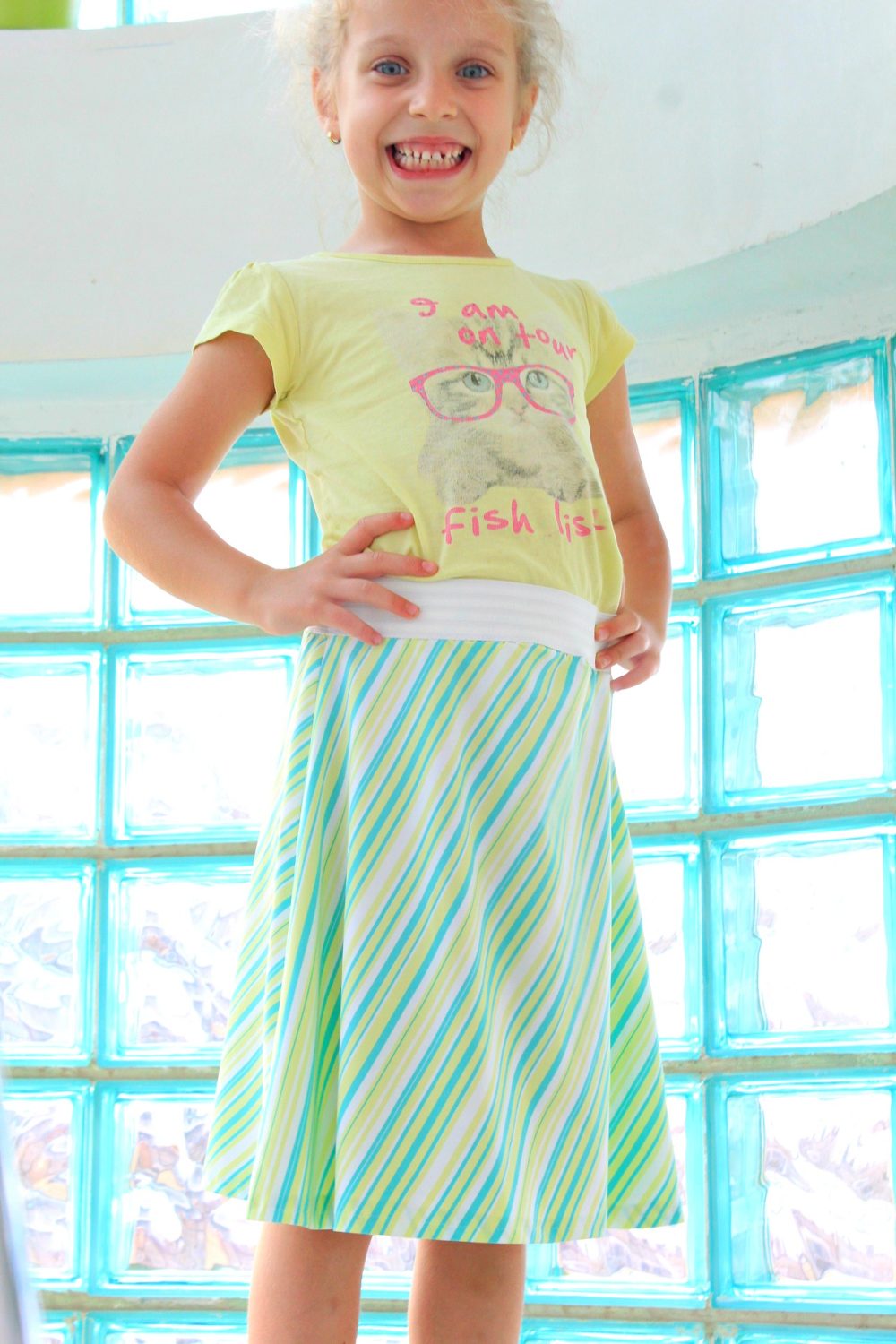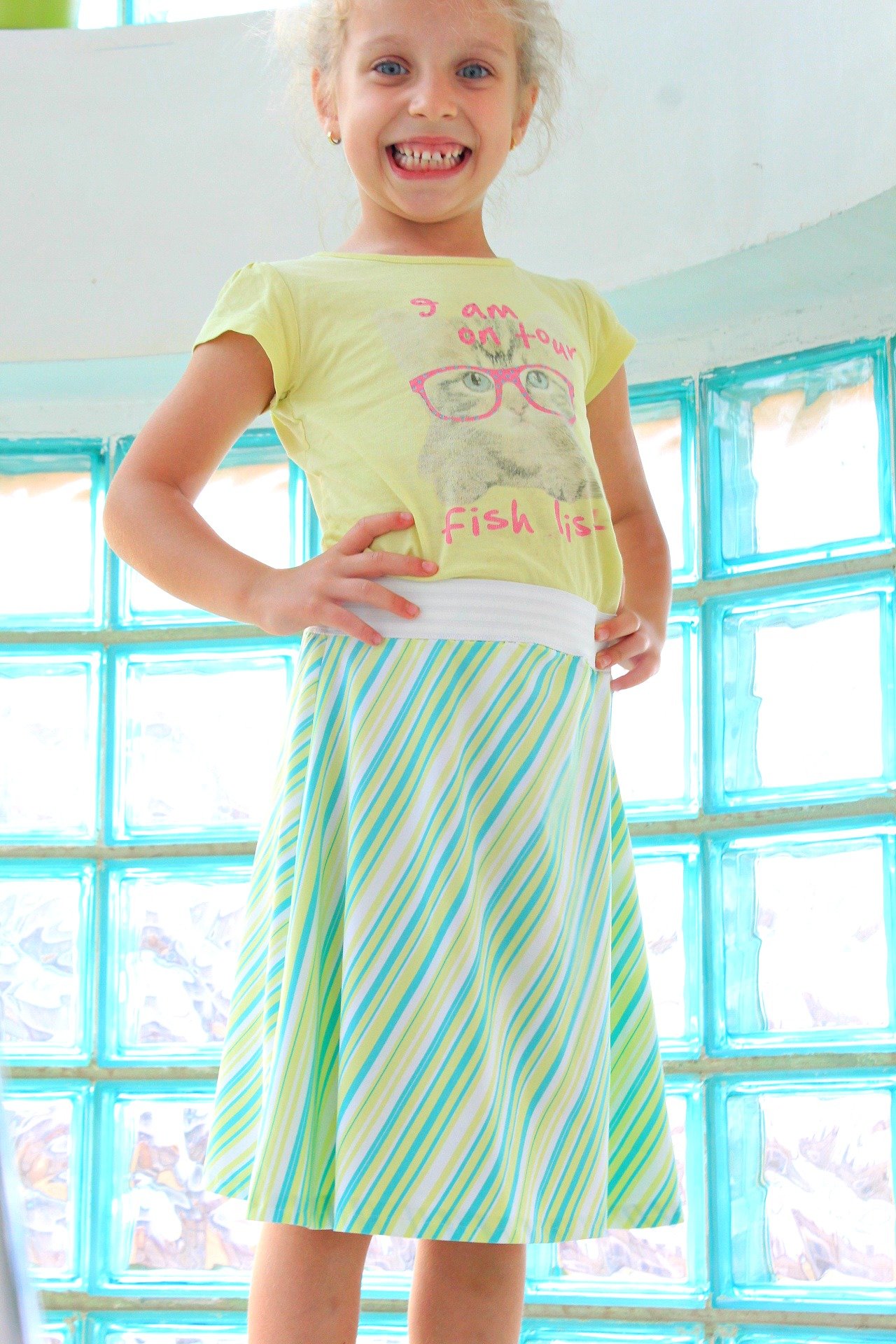 I realized I don't have enough fabric left to make a half or full circle skirt for Ellie and that I can actually make a way quicker version: the 10 minutes skirt! I only needed two small pieces of fabric and a wide elastic band to make this cuteness in a snap! I took Ellie's waist and thighs measurements, decided the skirt length, cut two trapezes out of knit fabric, joined them at the sides, attached the elastic band at the waist and hemmed the skirt.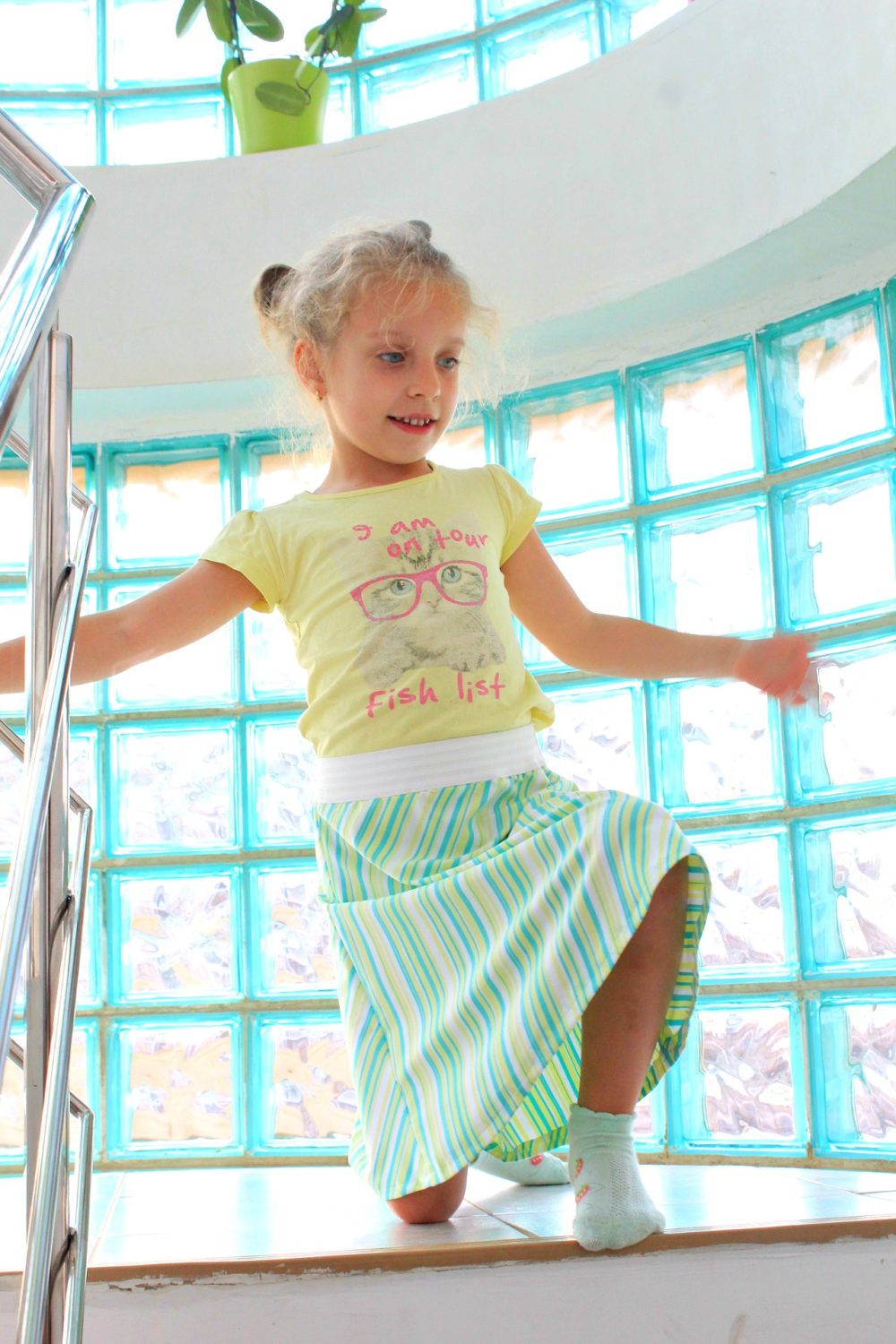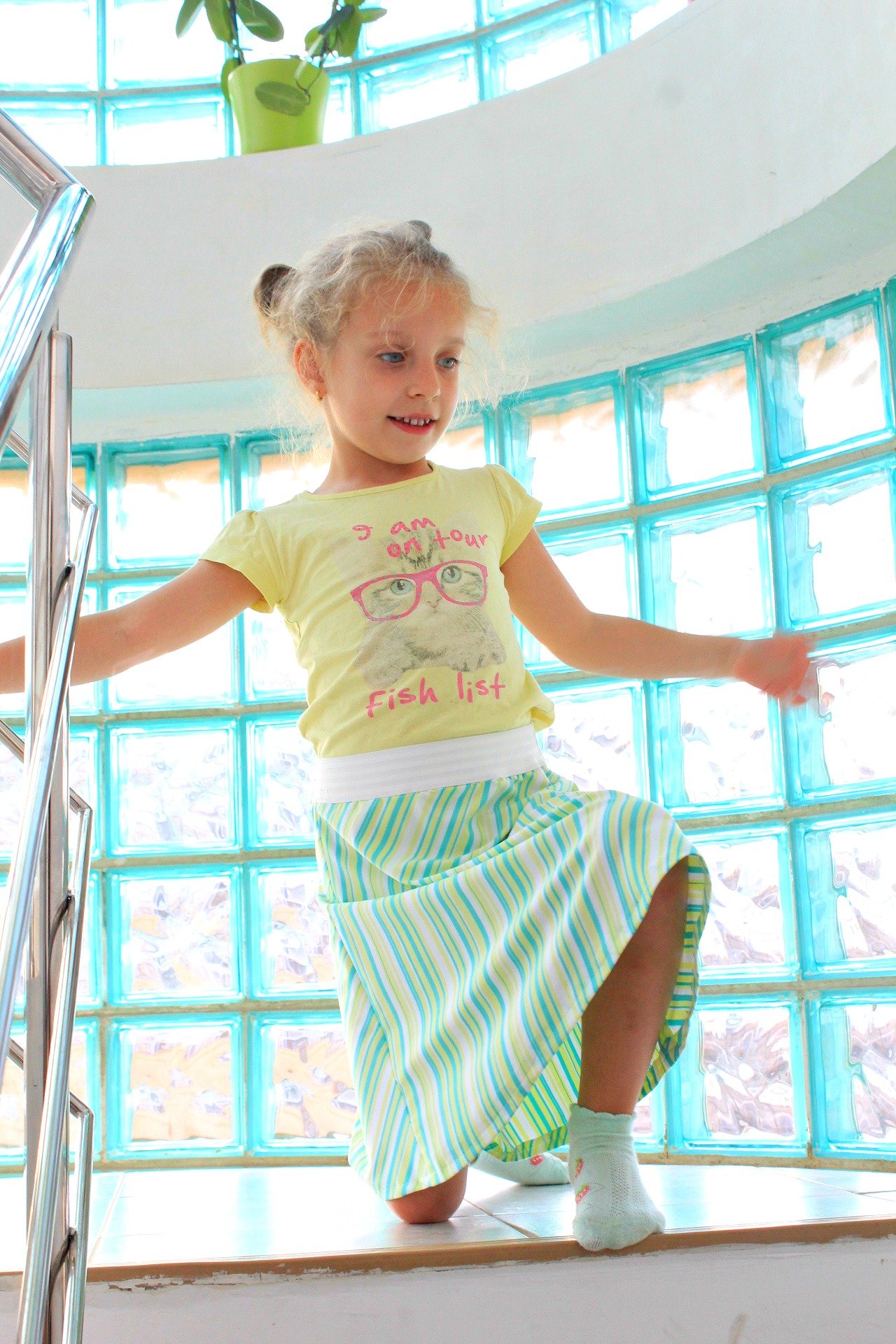 And now Ellie's gonna be wearing her super comfy 10 minutes skirt everywhere too, just like mommy (we'll probably need to wash those babies soon though lol; just kidding, we're never taking them off, ever!). Wanna make your own? Easy peasy, lemon squeezy! Just follow the easy tutorial below!