Free girls leggings pattern
Article may contain Amazon & affiliate links. As an Amazon Associate I earn from qualifying purchases at no additional cost to you.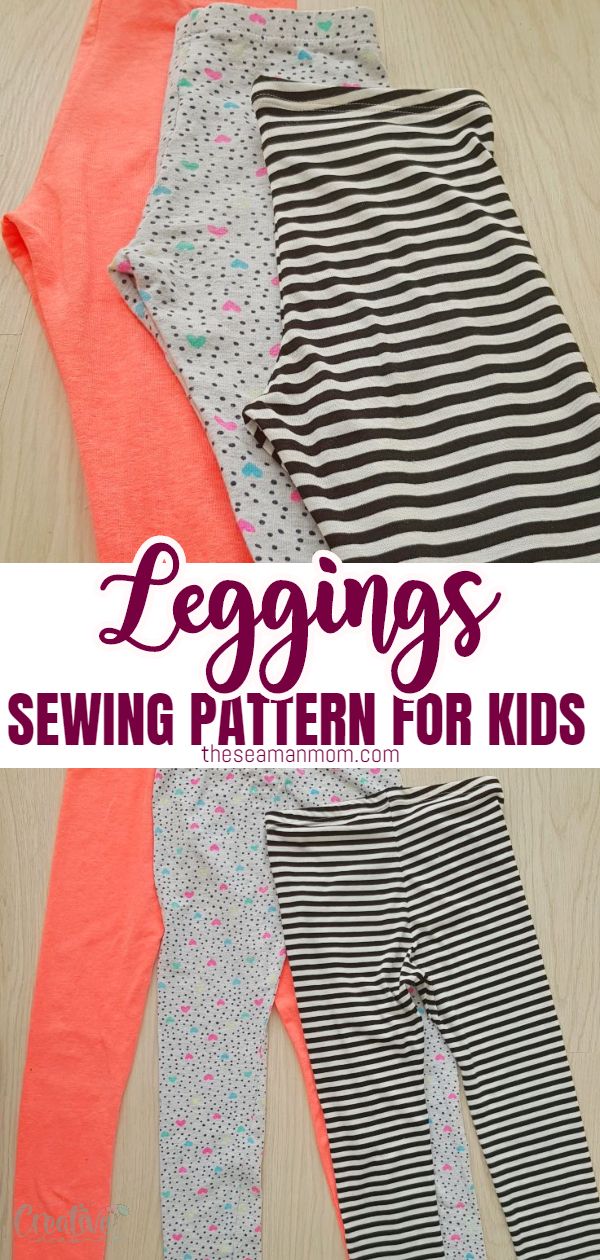 Leggings are the most comfortable thing to wear while on the move, so kids always love them! They are great for sports, playtime or for wearing around the house. In this tutorial, I'm going to show you how to make comfy leggings for kids with my super easy girls leggings pattern.
Girls leggings pattern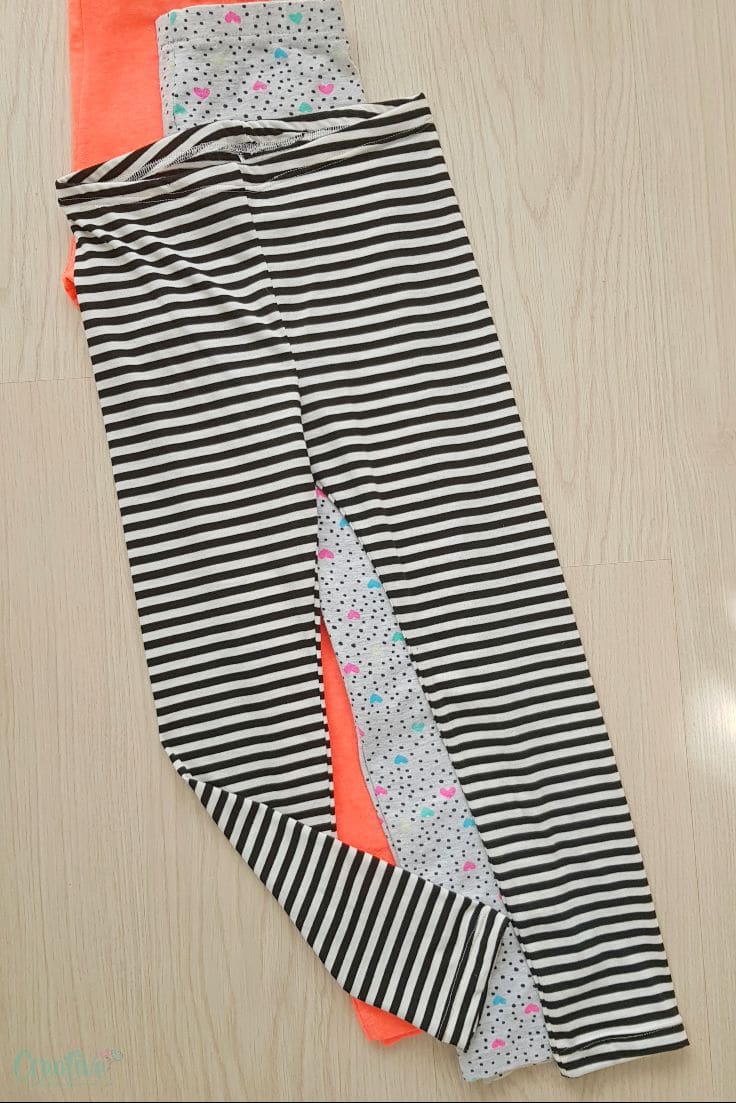 Kids leggings pattern are so fun and easy to sew! I made this girls leggings pattern using my daughter's measurements, and then I graded up and down to get a size 2T to 16 pattern.
Leggings can be worn alone or under dresses, skirts, and with loose tunics, but they are not only for girls. Boys can also wear them under their shorts while practicing sports during colder seasons. They are also great sleepwear for everyone, so you can't have too many leggings.
More girls sewing projects you'll love: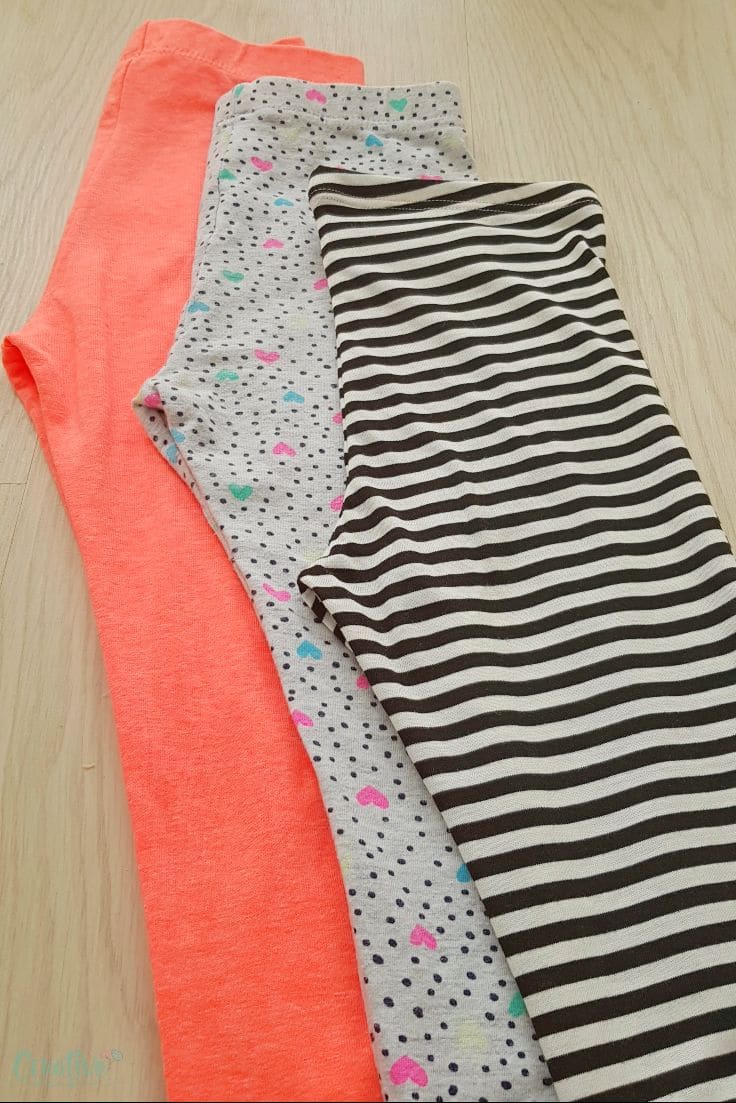 Leggings are also great in winter, made from thick and warm fabric. Think of those funny reindeer leggings or other winter-themed ones. You can adjust the length as you like, making them capri length or shorts.
This childrens leggings pattern is great for closely fitted leggings. If you want to make them a bit looser, just go one size up. This is a super easy and fast piece of clothing and you can sew a pair of leggings in under an hour, with basic sewing skills.
Leggings are usually made of stretchy fabrics like knits, and the best one is a 4-way stretch fabric. This way, you can make them fit very closely, while still being super-comfy. The brushed poly spandex knit is great for leggings, as it is super soft and has a great stretch.
Ideally, the fabric should have at least 50% stretch and a minimum of 4% lycra or spandex for better recovery.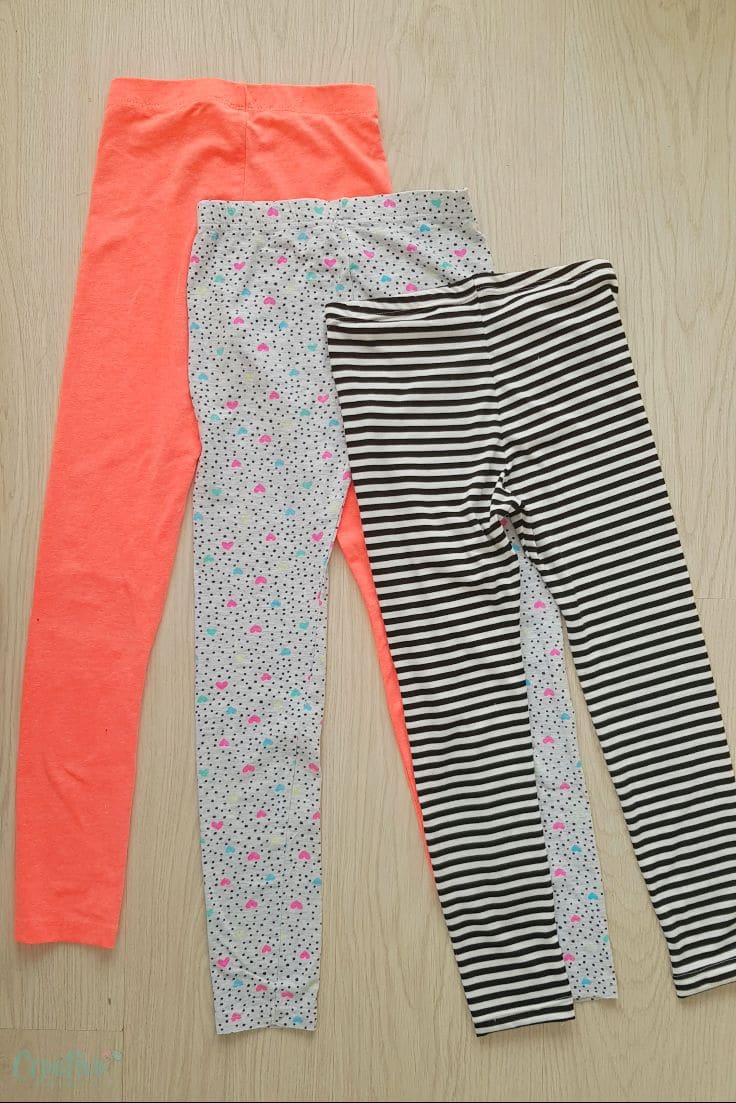 Tips for sewing leggings with knit fabrics:
Only use ballpoint needles. They have rounded tips which allow them to move between the fibers without piercing the fabric.
Try loosening the thread tension a bit. You can experiment on scraps to find the best tension for your fabric;
For seams that need to stretch, use a narrow zig-zag or a special stretch stitch if your machine has one. If you're not sure, check your machine manual;
Straight seams that don't need to stretch can be easily done with a straight stitch. To avoid the fabric stretching as you sew, try using a longer stitch length and loosen the upper thread tension a bit. Check on a few scraps for the best result;
For fabrics that tend to curl, fabric starch will help, as it makes them less stretchy and helps feed through the machine more easily;
If your fabric is being drawn into the machine or is stretching even after changing the machine settings, put a layer of thin tissue paper between the feed dogs and the fabric. The paper can be torn away after stitching;
If the layers move away while sewing, you can try using a walking foot. The walking foot has an additional set of feed dogs that will feed all layers evenly and make the seams look more professional.
You can either add a separate waistband or leave an extra length of fabric at the waist for creating the waistband. This is the easier method, as you don't have to do extra fitting and stitches. Hems can also be made by either folding the fabric on the inside and stitching, adding binding or leaving the edge raw. This last method is OK for casual leggings.
I hope you'll like this girls leggings pattern and I'm eager to know about your tips or tricks for working with knit fabrics and making well-fitted leggings for kids.
Leggings pattern for girls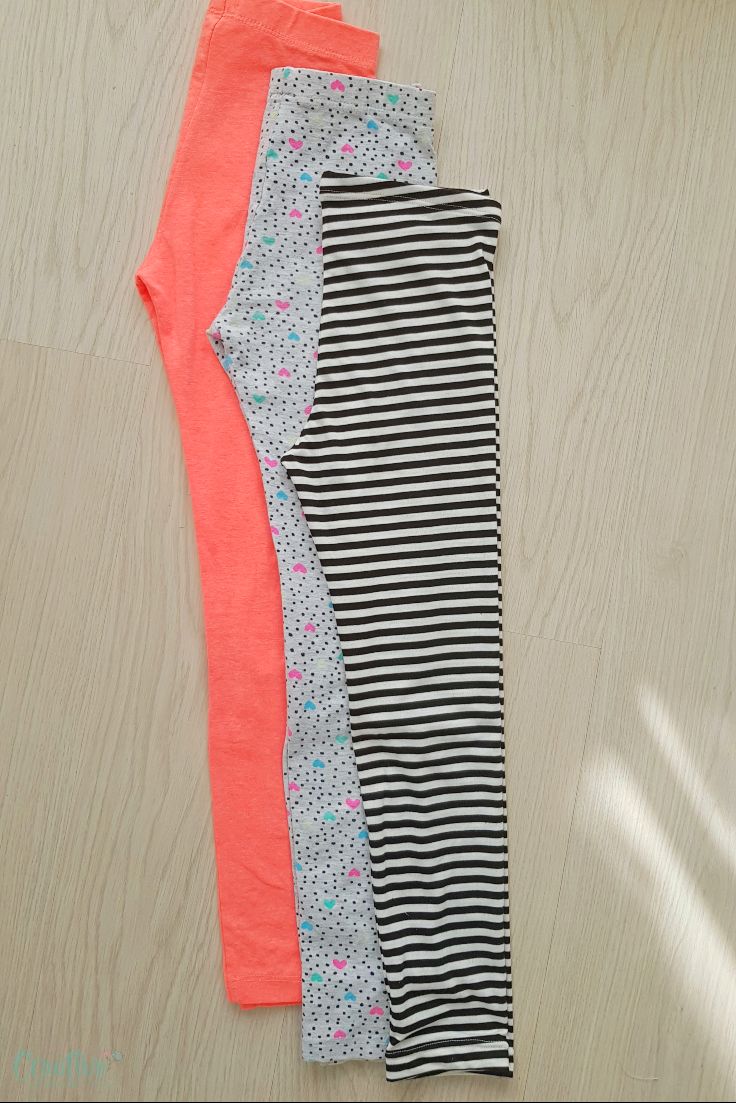 Materials:
Directions:
Sew the crotch
Print out the pattern and cut 2 panels of fabric according to the pattern.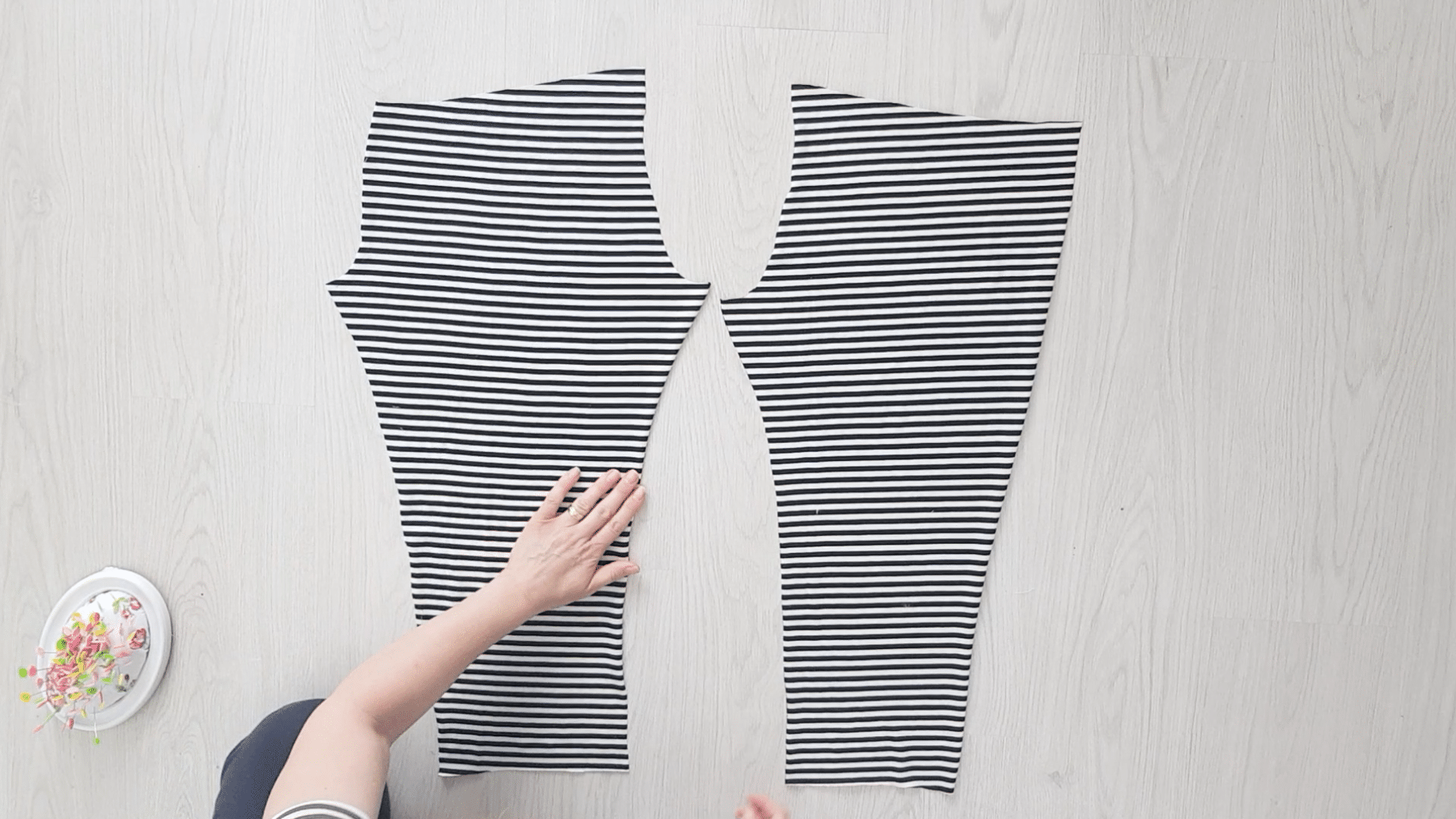 Place the fabrics right sides together.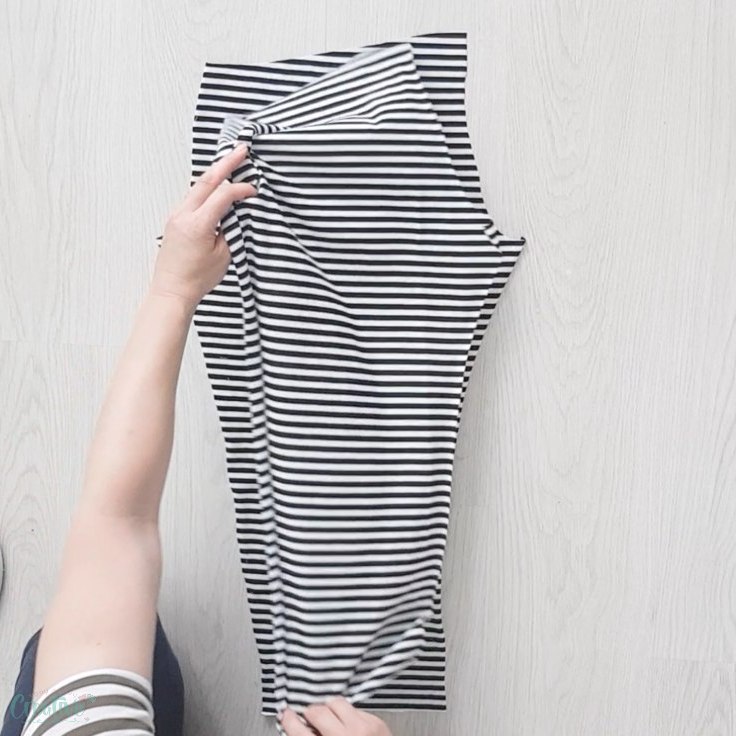 Pin the top sides (the crotch).
Set your serger for sewing knit fabrics and sew the side seams. If you don't have a serger, use a zig zag or stretch stitch.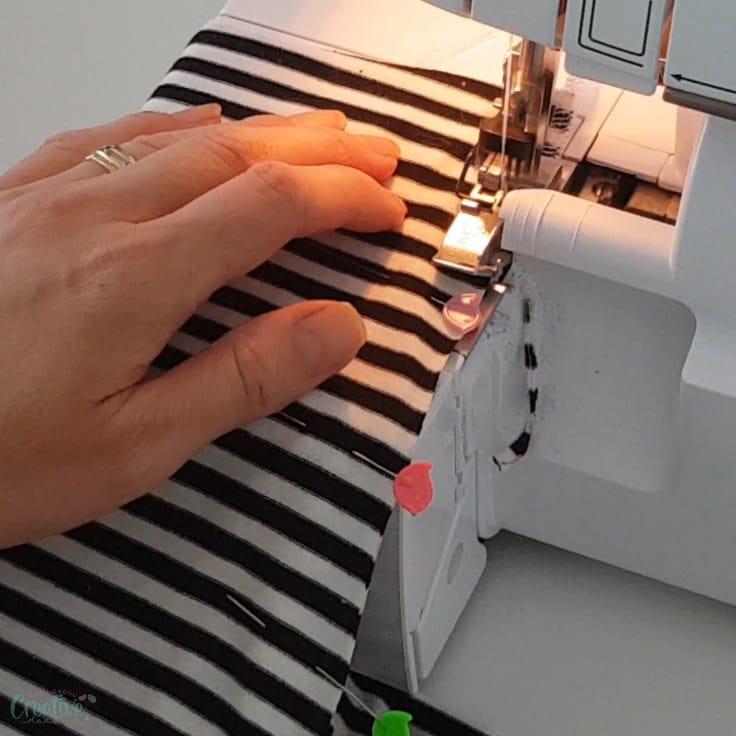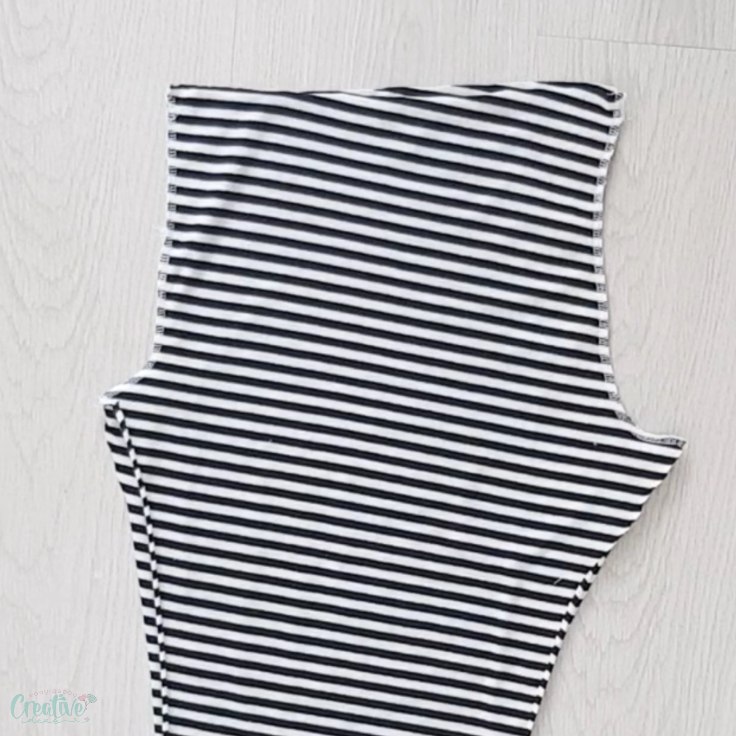 Sew the legs
Match the two seams you've just sewn to shape the leggings.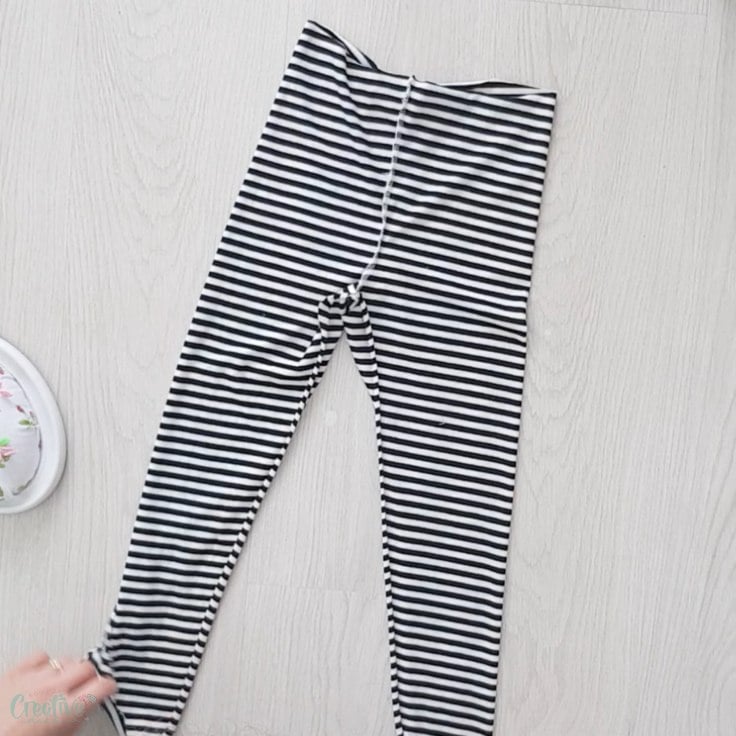 Sew the bottom of legs with a serger to finish the seam (optional)
With the crotch seams matching, pin the insides of the legs and sew with a serger in one continuous seam.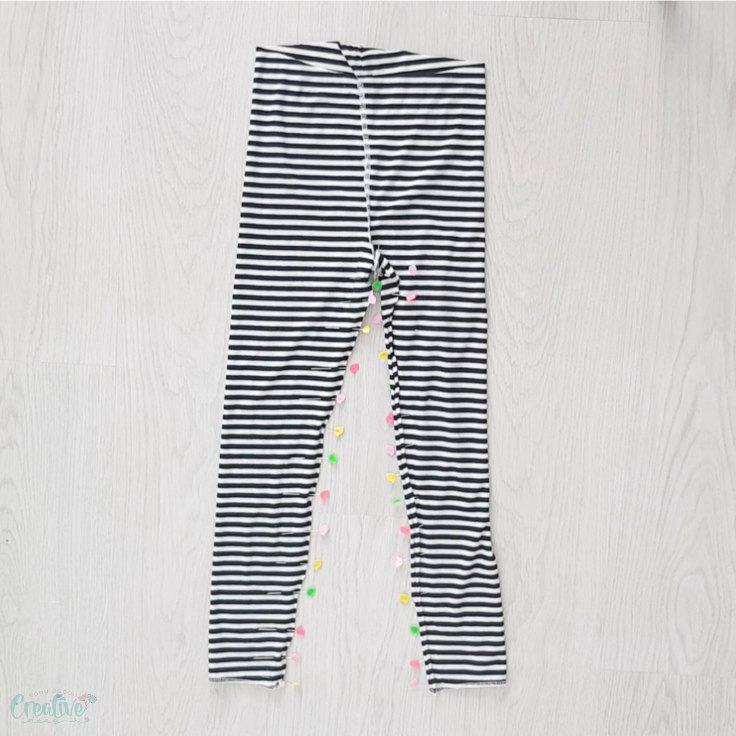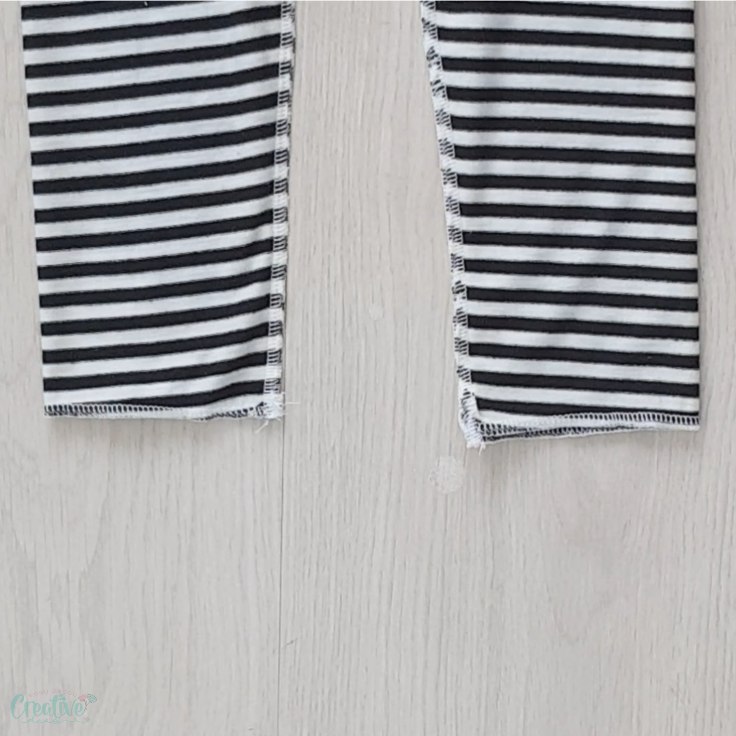 Sew the elastic
Measure the waist and cut the elastic 1 1/2″-2″ smaller. The elastic should feel a little tight but comfortable.
Sew the elastic ends with a zig zag stitch, 2-3 times.
With the leggings still wrong side out, place the elastic at the waist and pin.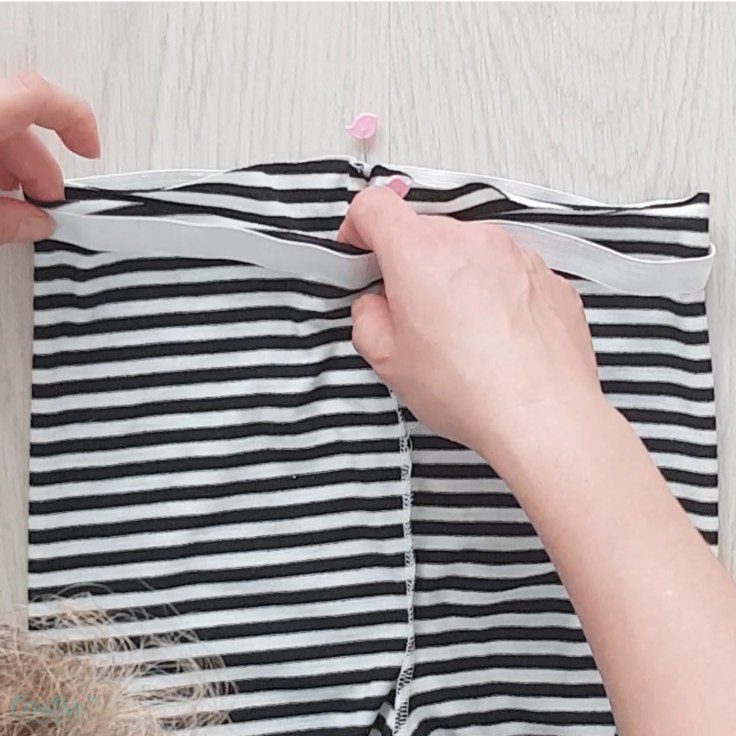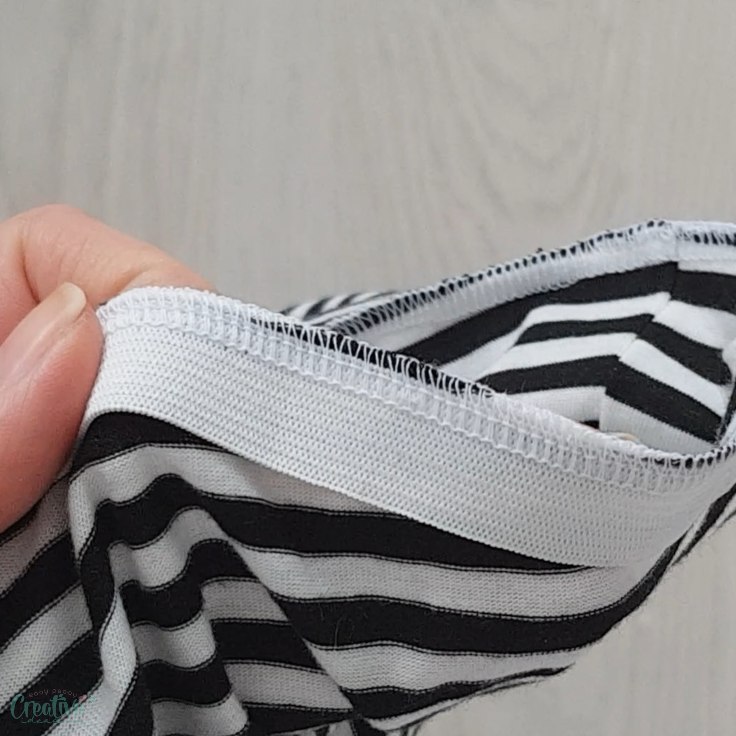 Fold the elastic in and pin.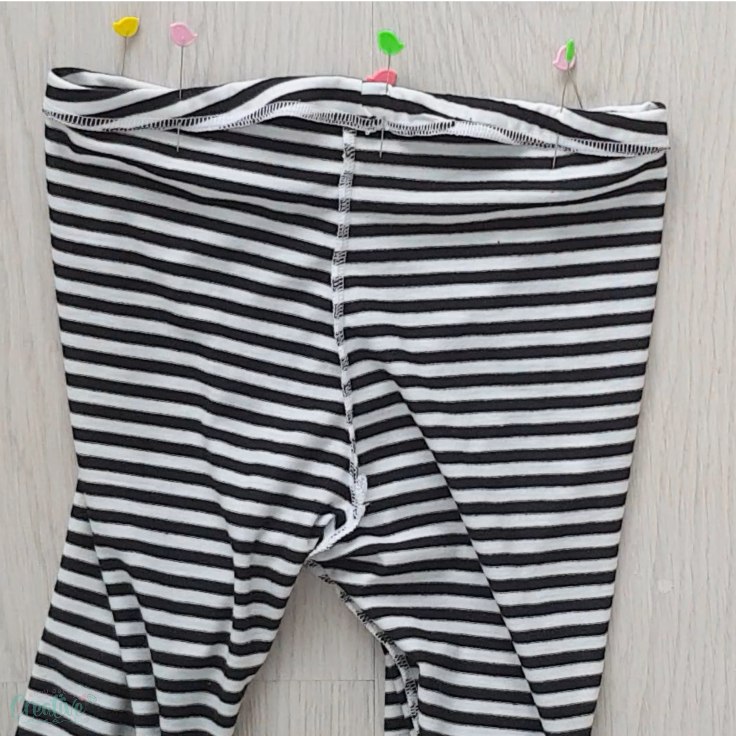 Move to your sewing machine and insert a ball point twin needle.
Sew the waist onto the right side of the fabric, 1/8″ away from the bottom edge of the elastic.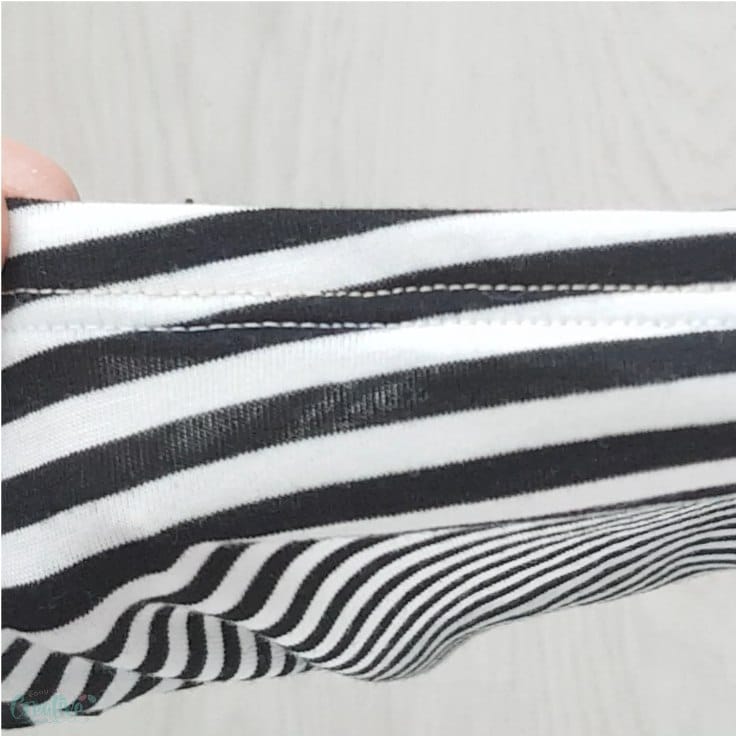 Hem the leggings
Turn the leggings right side out and fold the bottom of the legs in about 1/2″ to form the hem.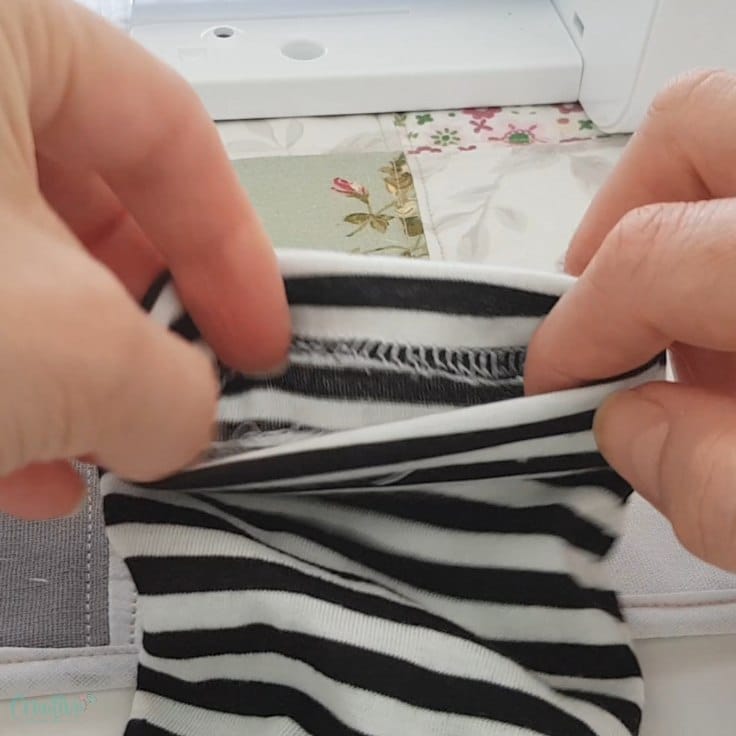 Sew the hem onto the right side of the fabric, 1/8″ away from the raw edges of the fabric.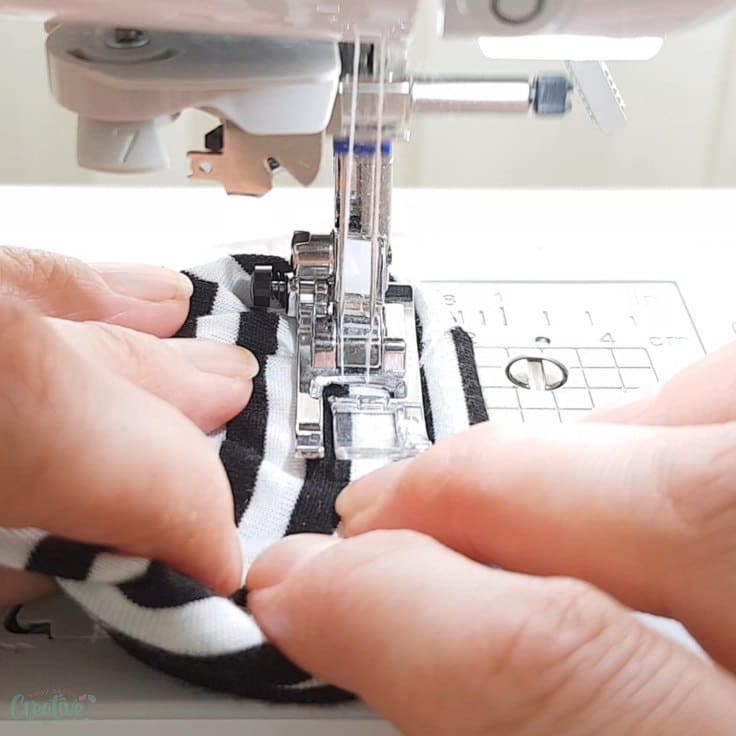 And you're done! Your little one is ready to rock her new pair of fun, comfy leggings!
Pin to save for later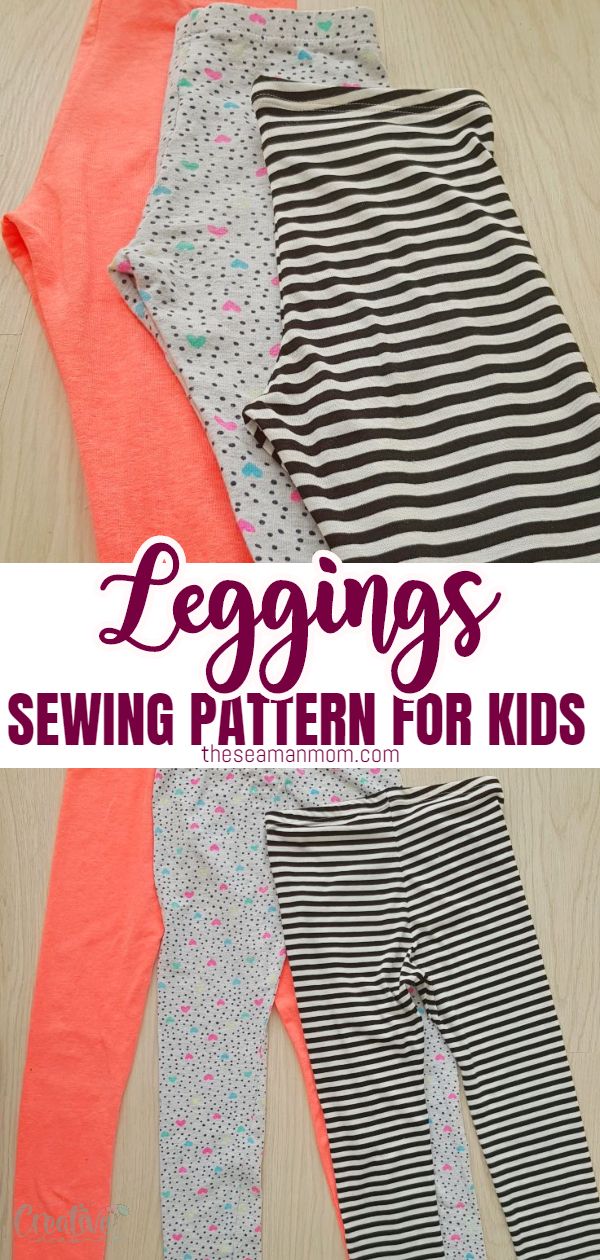 Most popular sewing projects: