35 Easy kids activities to keep them entertained
Article may contain Amazon & affiliate links. As an Amazon Associate I earn from qualifying purchases at no additional cost to you.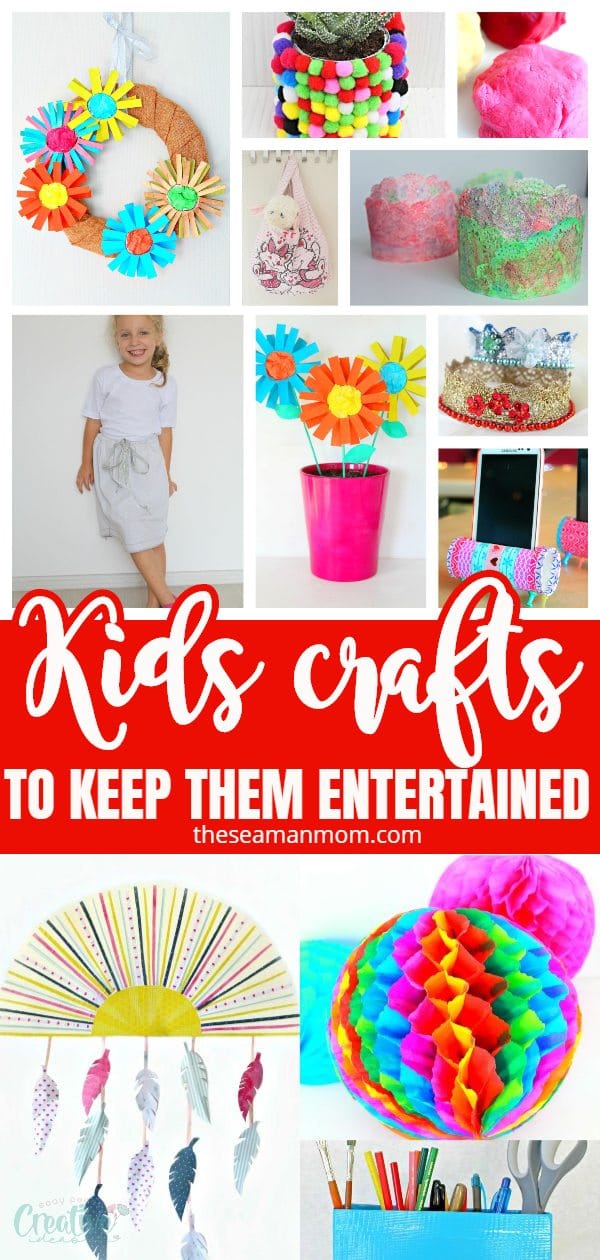 Keep your little ones happy when they're out of school with these fun and easy kids activities! These creative activities for kids are super affordable, fit for kids of most ages and will keep those creative minds busy during school breaks!
Easy kids activities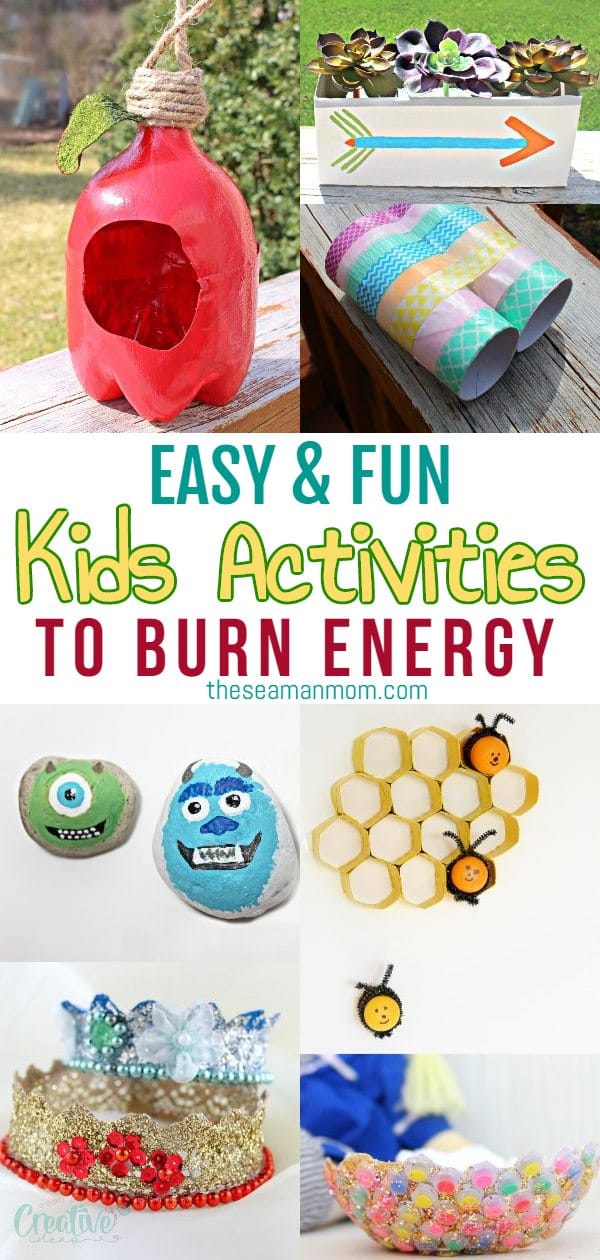 Have you been looking for easy kids activities to keep your little guys (and your home lol) busy and happy? These fun activities for kids are prefect for outdoor and indoor and are a super fun way to spend quality time as a family.
All these easy crafts for kids are great as summer activities during those long days of school break but they work just as great all year round, whenever kids have to spend longer periods of time at home! These easy kids activities are a good fit for all group ages and an excellent way to stimulate those creative minds to create useful things. From recycling projects to room decor, outdoor activities or handmade toys, this list of fun things to do with kids will soon become your best friend!
Beside these fun crafts, you might be wondering if there is more you can do with your kiddos in summer or other school breaks. Below I'll try to answer some of the questions we've been asking ourselves before, hopefully you'll find them useful and a good fit for you and your family.
What activities do kids like to do?
Kids are all different but as a general idea, most love some or all of these activities:
Playing football/soccer
Paint or draw
Play fort games
Swim in the pool
Play card games
Bake cookies in fun shapes
Science games
Make smoothies or milkshakes together with you
What are the activities in summer?
Everyone knows that kids love playing with their parents so anything you do to engage in their play time is super fun for them. But here are a few activities you can initiate yourself to offer them a nice surprise:
Organize a picnic in the backyard
Go out biking together
Have a water balloon battle
Play Twister in the backyard (if there's a little breeze it will be even more fun! kids love messy stuff)
Offer to shave their "beard" using shaving cream and a toy knife
Braid doll's hair together
Place water balloons in the trampoline and jump together trying to avoid the balloons.
Look for bugs in your garden or at the park and try to identify them together.
Make doll clothes together (a great opportunity to teach kids to handle a needle)
Braid doll's hair together and do all sorts of fun hair styles for them.
What can you do for free?
The possibilities are endless when it comes to spending a great time on the budget or even free! Here are just a few suggestions for family activities that won't cost you a cent:
Take a walk in the park
Play Frisbee with the dog in the park
Play board games
Turn the sprinklers on and play a game of who manages to stay dry the most
Teach older kids how to cook a recipe they love or make a meal with the help of the smaller kids
Make popsicles with fruit juice
Play sports
Blow bubbles
Do some gardening together
Do fun drawings with chalk on the sidewalk
Go to the beach and admire the sunset
What can you do at home in school breaks?
I'm sure you've noticed some of the activities listed above are a good fit for this section too. And here are a few more:
Play hide-and-seek
Set up a lemonade stand
Make popcorn and watch a movie together
Finger paint on paper
Finger paint on t-shirts
Have a pillow fight
Re decorate kids bedroom
Play science games
Create an obstacle course
Take pictures of the bugs in your garden
Play video games
Have a flying contest with paper airplanes
Do prank calls to friends and family
Pretend you're models and do catwalk shows.
Wash the car together
Dry flowers and create pressed flowers art
Read books together
Let kids help you paint an item in your house or garden
If these are not enough for your little energizer bunnies, here's how to keep kids entertained with some fun craft ideas!
Summer crafts for kids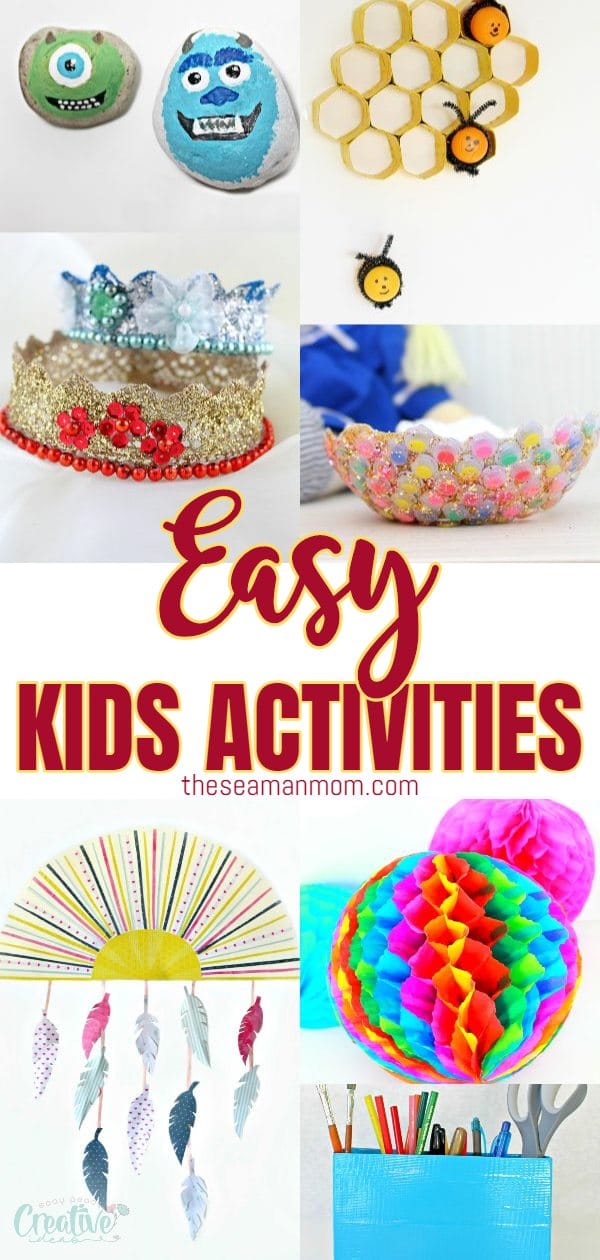 If you liked these easy kids activities, please let me know in the comments below ! Thanks and have fun with your little ones!
Pin to save for later