Burlap toilet paper pumpkin craft
Article may contain Amazon & affiliate links. As an Amazon Associate I earn from qualifying purchases at no additional cost to you.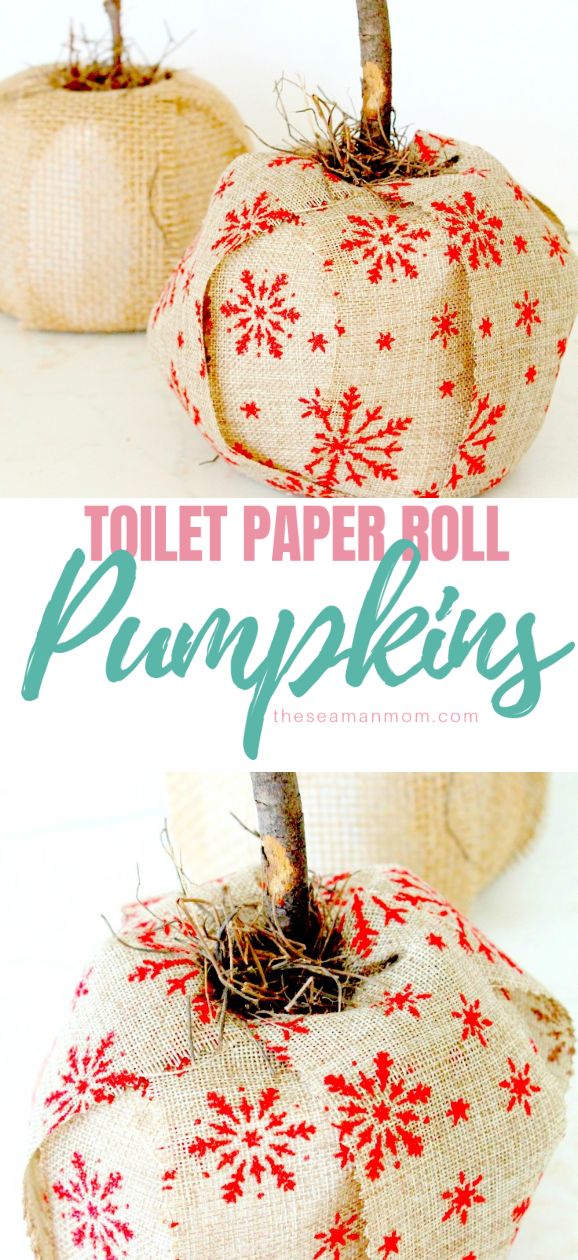 Make gorgeous fall decor with this toilet paper pumpkin craft! Adorable and inexpensive, these lovely burlap pumpkins are crazy easy to make, with items you already have on hand!
Toilet paper Pumpkins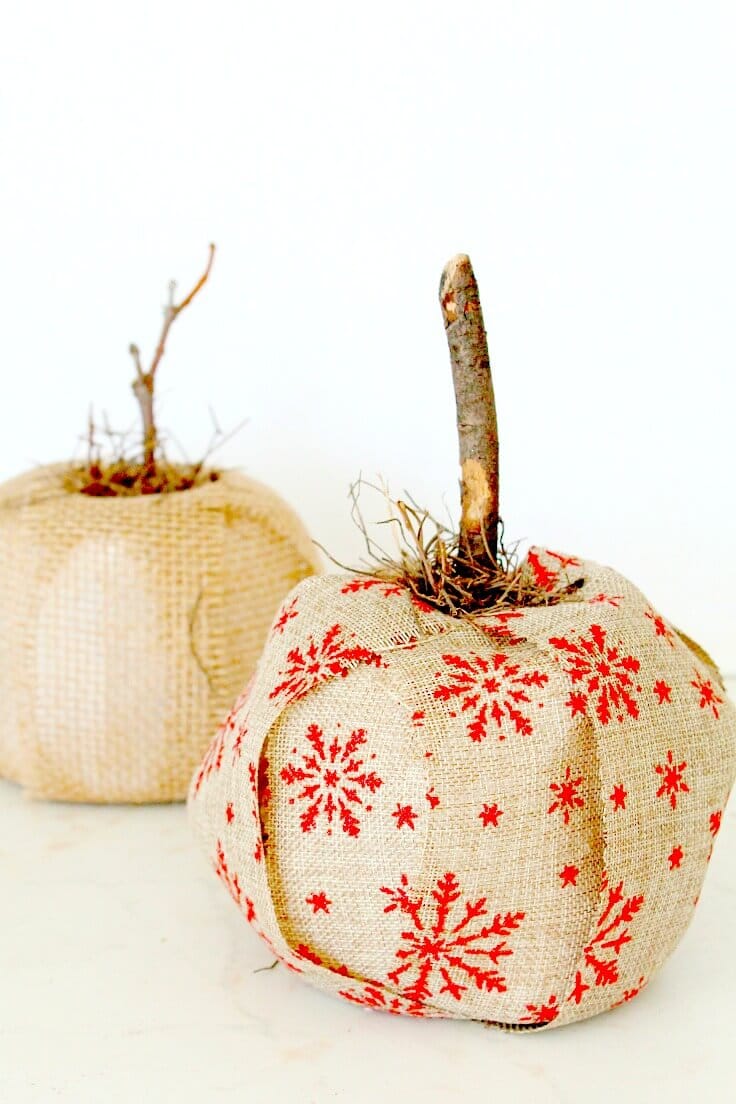 It's no secret I love decorating my house for holidays as much as I love easy crafts! This toilet paper pumpkin tutorial is so crazy easy to make and ready in less than 5 minutes! And the best part is, you most likely don't have to buy any materials to make your DIY burlap pumpkins! My toilet paper pumpkins craft uses stuff you most likely have in the house right now: toilet paper and burlap ribbon. Makes an adorable decoration, perfect for fall! If you've been wondering how to make burlap pumpkins, this is the easiest method!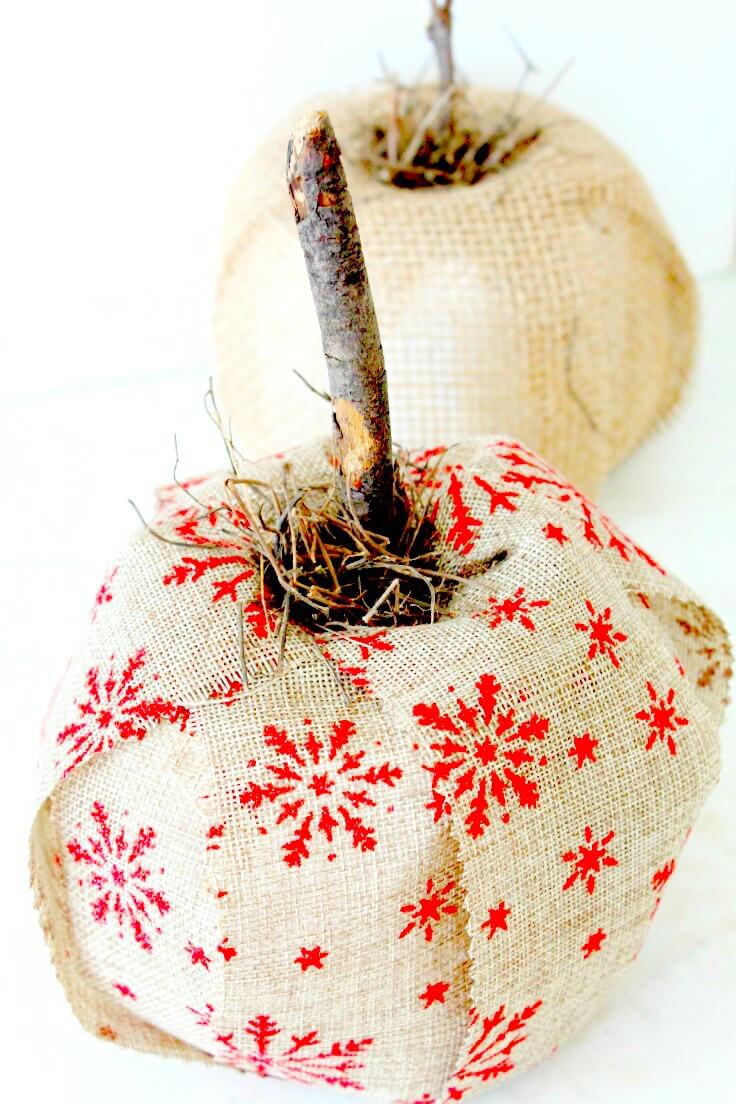 I've been looking for new ideas to expand my "pumpkin patch" this fall and I needed something easy and quick to make since I'm so bad at time management. I also didn't want to buy new items (cause I'm cheap like that lol) so I took a quick look at my crafting stash to see if I can come up with something using the stuff I already own. My little daughter Ellie and I both love pumpkins so it made total sense to make some more (because one can never have enough pumpkins in the house, really!)
More pumpkin ideas you will love!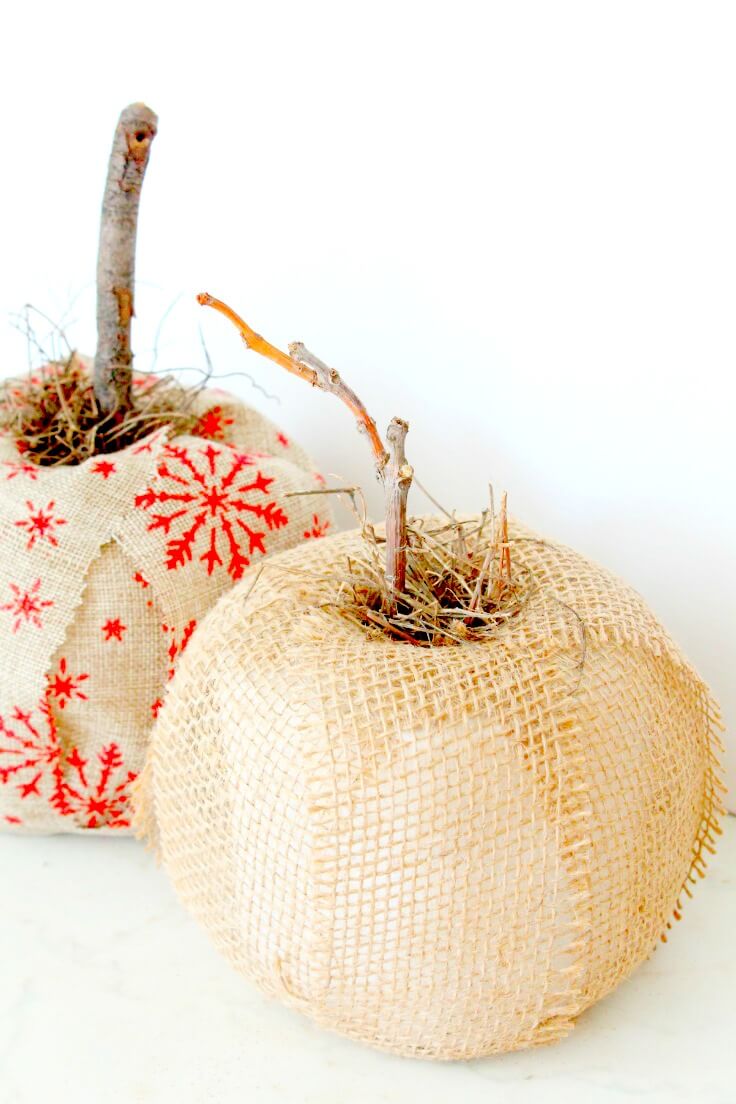 This lovely toilet paper pumpkin idea quickly came to mind when I laid my eyes on a couple of burlap ribbons I had from previous projects! I thought these cuties would be such a great addition to my home decor, and I was not wrong! We are madly in love with how these burlap pumpkins turned out!
I think they're super cute and for such a simple project, they look pretty impressive! This craft idea could not be simpler and you'll be able to make one toilet paper pumpkin in less than 5 minutes. Pretty awesome, right?
I decided to go the super fast, easy and fuss free way when making my DIY burlap pumpkins but there are other ways to make yours, that will add more volume and variety to your pumpkins. If you want to make flatter pumpkins, you just need to wrap some scarves or kitchen towels around the toilet paper roll, before covering it in burlap. Or it you want to make taller pumpkins, add two rolls of toilet paper on top of each other, for each pumpkin craft and wrap both rolls in scarves.
Toilet paper pumpkin

Materials:
toilet paper
burlap ribbon (or burlap fabric like the one I used here; cut strips using pinking shears to avoid fraying)
sticks
hay (optional) – can be replaced with green ribbon to simulate pumpkin leaves
[amazon-related-products keywords="product suggestions keywords"]
Directions:
Tuck one end of the burlap ribbon into the hole of the toilet paper roll, then wrap the ribbon around the roll until you reach the other end of the hole.
Cut the ribbon and tuck the other end into the hole.
Repeat until the entire toilet paper roll is covered completely.
Fluff the ribbon to make the roll look more like a pumpkin.
Insert the stick into the hole.
Add some hay around the stick (optional but I really love how hay enhances the rustic look of this project!).
Enjoy your adorable toilet paper roll pumpkins!
Pin to save for later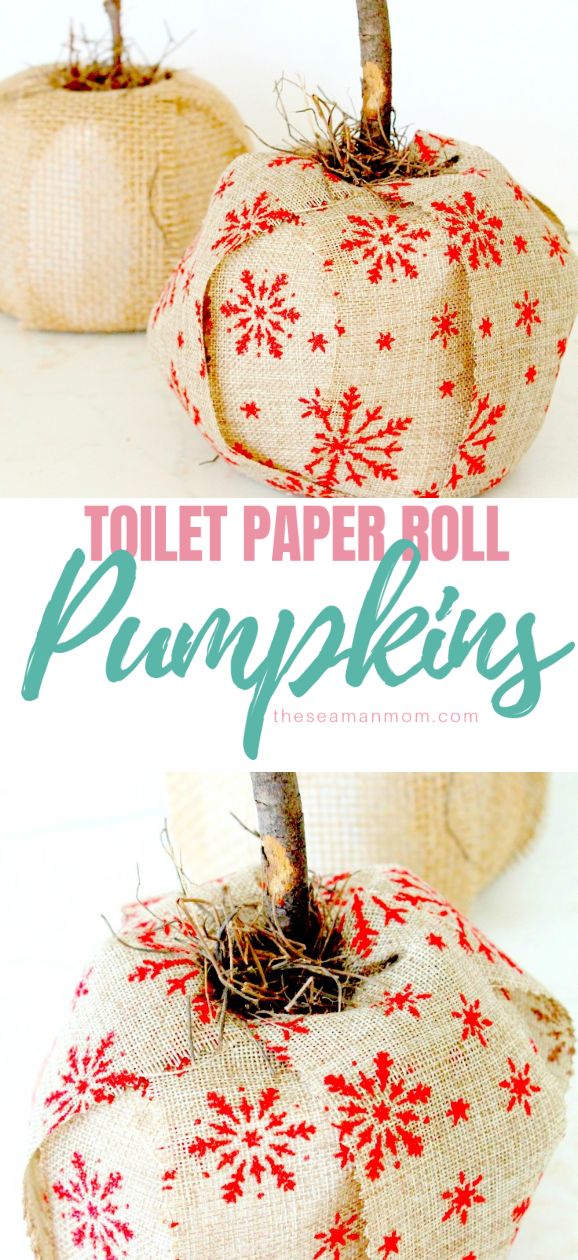 Other fall decor ideas: