Make a gorgeous fall decor with this DIY Burlap Pumpkins tutorial. Adorable and inexpensive these lovely pumpkin are easy to make with items you already have on hand!
DIY Burlap Pumpkins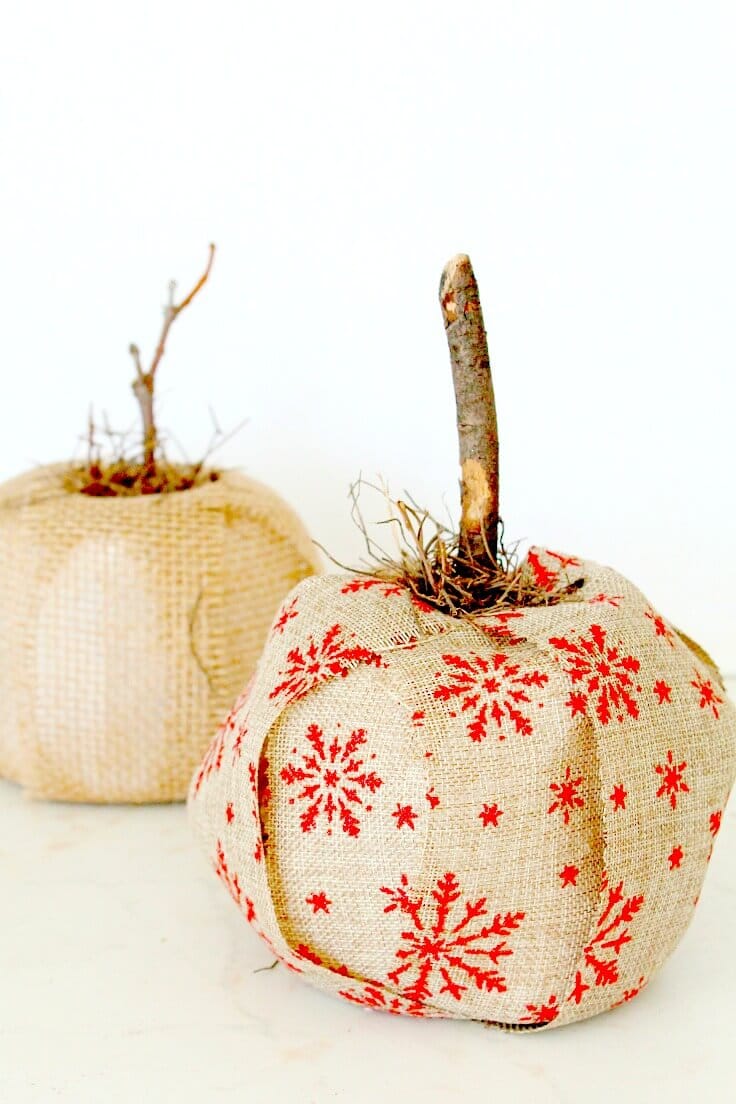 It's no secret I love decorating my house for holidays as much as I love easy crafts! This DIY burlap pumpkins tutorial is insanely easy and uses stuff you most likely have in the house right now: toilet paper and burlap ribbon. Makes an adorable decoration, perfect for fall!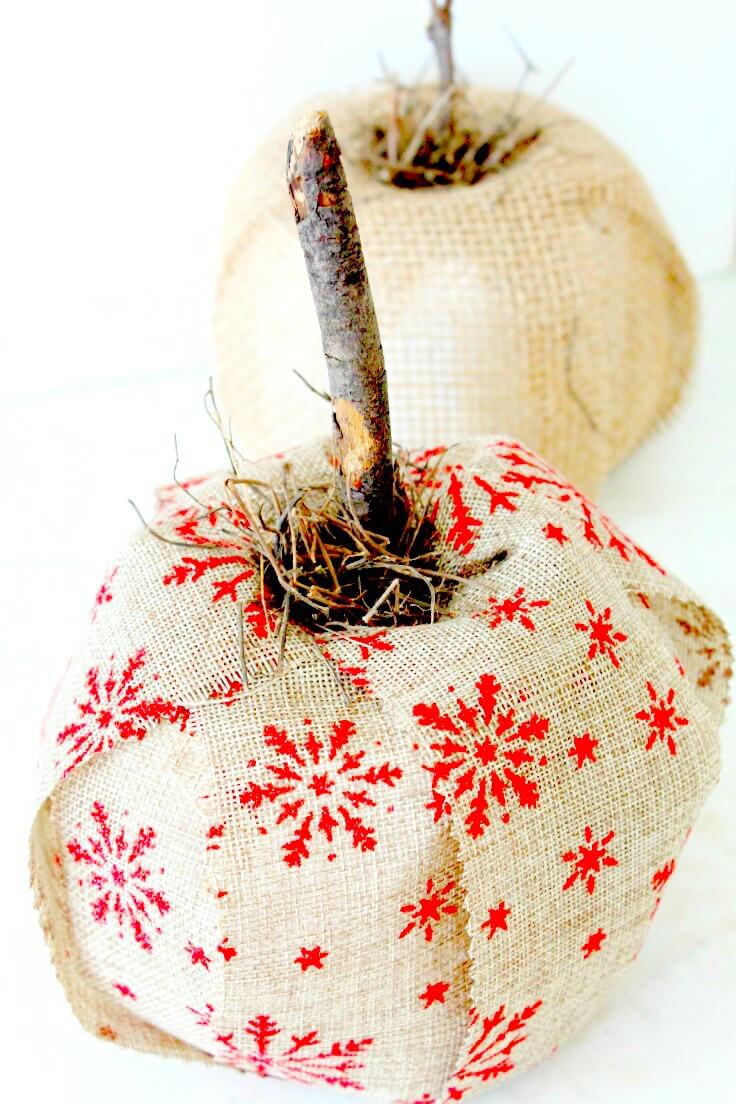 I've been looking for new ideas to expand my "pumpkin patch" this fall and I needed something easy and quick to make since I'm so bad at time management. I also didn't want to buy new items (cause I'm cheap like that lol) so I took a quick look at my crafting stash to see what I can make with the stuff I already own. Ellie and I both love pumpkins so it made total sense to make some more (because one can never have enough pumpkins in the house, really!)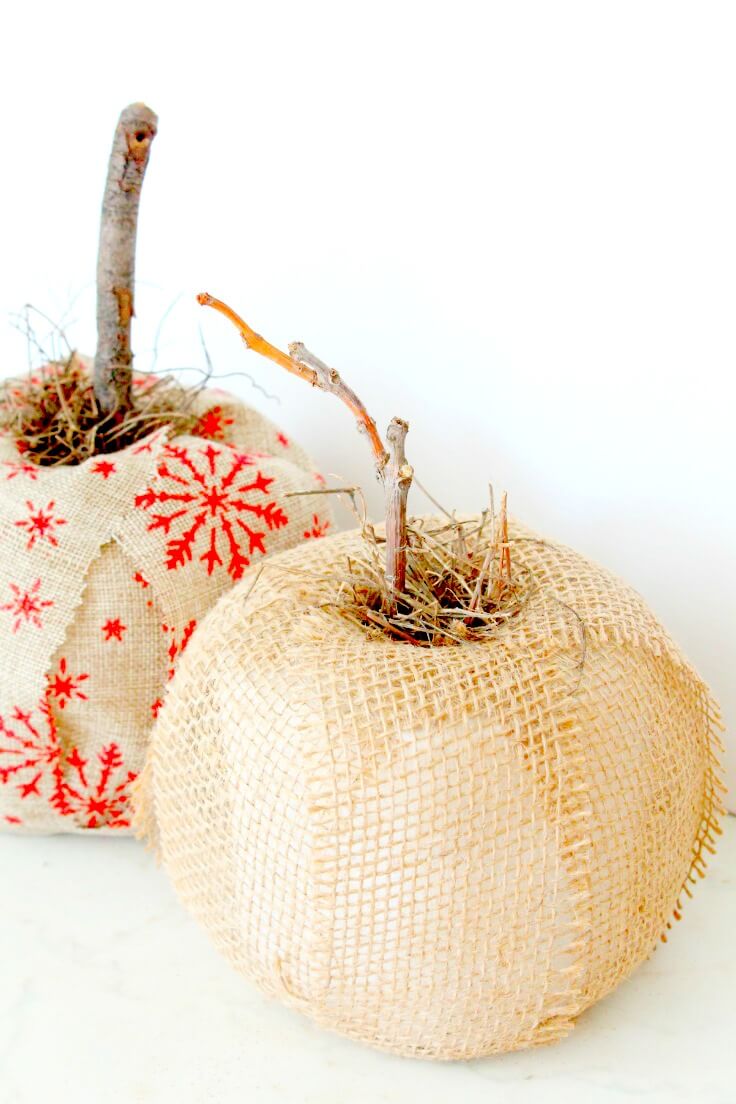 This lovely diy burlap pumpkins tutorial immediately came to mind and I thought these cuties would be a really great addition to my home decor. I think they turned out pretty cute and for such a simple project, they look pretty impressive. This craft idea could not be simpler and you'll be able to make one pumpkin in less than 5 minutes. Pretty awesome, huh?
DIY Burlap Pumpkins Tutorial

Materials:
Directions:
Tuck the end of the burlap ribbon into the hole of the toilet paper roll, then wrap the ribbon around the roll until you reach the other end of the hole.
Cut the ribbon and tuck this end into the hole.
Repeat until the entire toilet paper roll is covered completely.
Smooth edges of ribbon to make the roll look more like a pumpkin.
Insert the stick into the hole.
Add some hay around the stick (optional but I really love how hay enhances the rustic look of this project!).
Enjoy your adorable diy burlap pumpkins!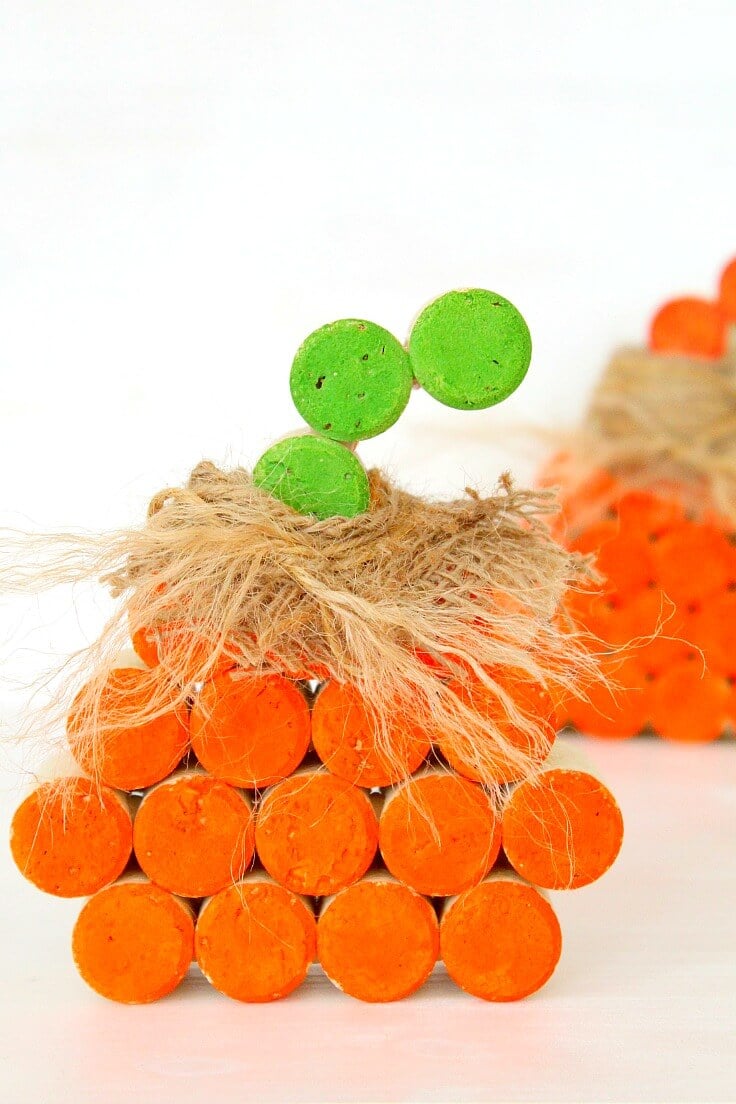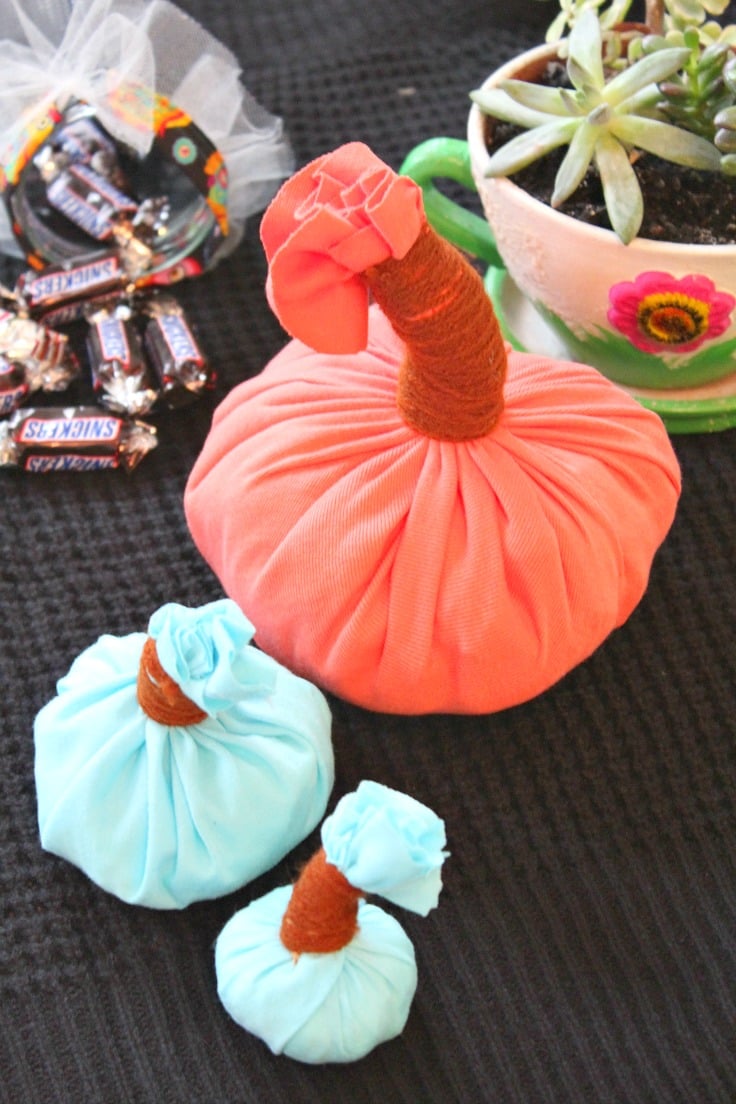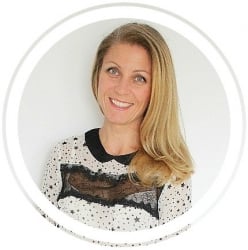 Hi, I'm Petro, author and founder of Easy Peasy Creative Ideas. Sewist, crafter, avid DIY-er, foodie, photographer, homemaker and mommy to one. I'm an expert at coming up with quick, clever sewing tips, recycling crafts and simple, easy recipes! You can find my ideas featured in reputable publications such as Country Living, Good House Keeping, Yahoo News, WikiHow, Shutterfly, Parade, Brit & Co and more. Thanks for stopping by and hope you'll stay for a while, get to know me better and come back another time. Stick around for real fun projects!