DIY Fabric pumpkins from old t-shirts
Article may contain Amazon & affiliate links. As an Amazon Associate I earn from qualifying purchases at no additional cost to you.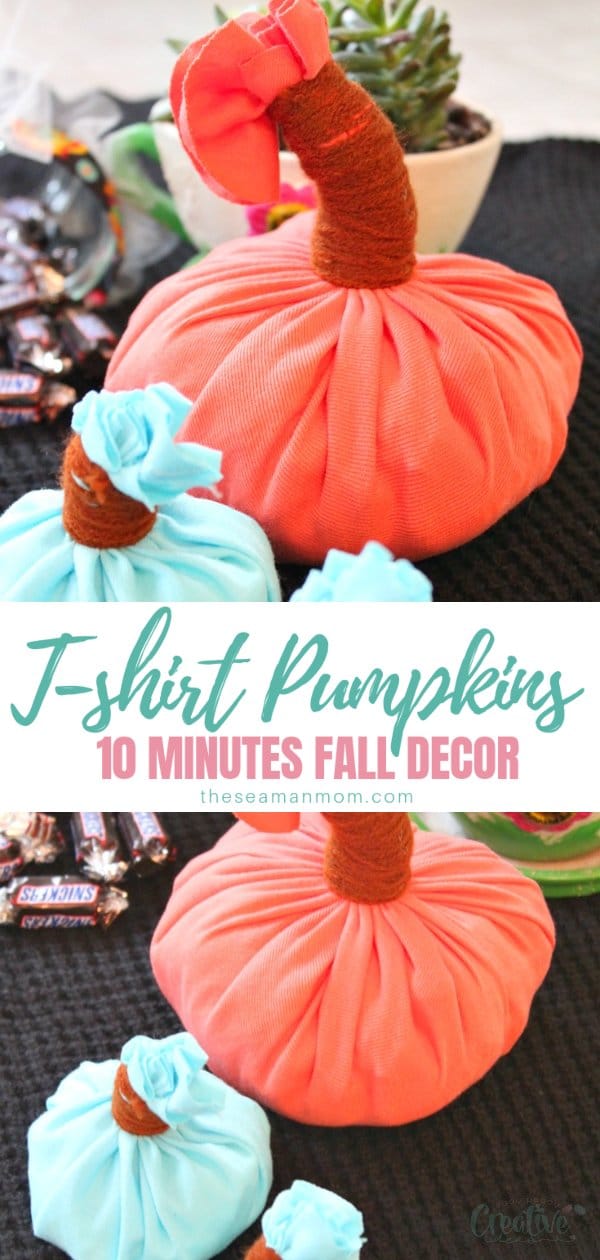 Need t shirt crafts ideas for a fun and super frugal DIY home decor project to get your house pretty and ready for the fall season? Here's a no carve DIY fabric pumpkins with a bunch of adorable fabric pumpkins made out of old t-shirts and outgrown clothing!
No sew fabric pumpkins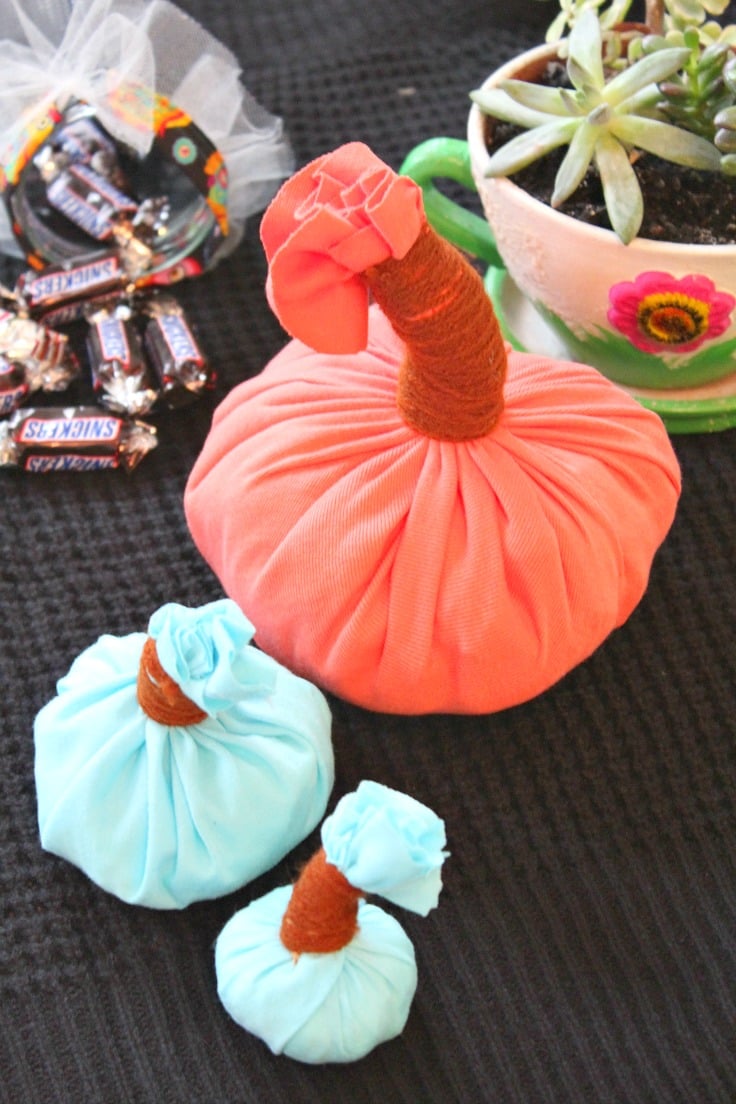 Go beyond the jack-o-lantern this year with a creative way to use DIY pumpkins as your fall decor! You won't have to master pumpkin carving to make these cute, easy and super quick DIY fabric pumpkins! All you need to make this simple old t shirt craft is a couple of t-shirts and some other clothing items you don't use anymore.
I had this orange t-shirt I never really liked and I most likely purchased without even realizing what I'm throwing in my shopping cart (because mindless shopping is in my blood lol). I thought about refashioning it into a new t-shirt or a dress for my little girl. But the ideas seem a bit too complicated for the mood I'm in right now (and that would be lazy; no reason to hide behind fingers, I know it, you know it, the whole world knows it! lol).
Other fall ideas you might like:
And since it's almost fall and also Halloween is approaching pretty fast (seems like pretty much just round the corner), I thought why not making some DIY fabric pumpkins decor out of this t-shirt. I also found a blue t-shirt which is not fitting too well now since I gained a couple of pounds and added that into the project too. There's also a bunch of clothing from the days my daughter was only a couple years old so I gave those a nice purpose with these pumpkin crafts.
I'm pretty happy with the result! In about 10 minutes I got myself a nice fall home decor or a centerpiece that did not cost me a penny! How cool and frugal is that?
DIY fabric pumpkins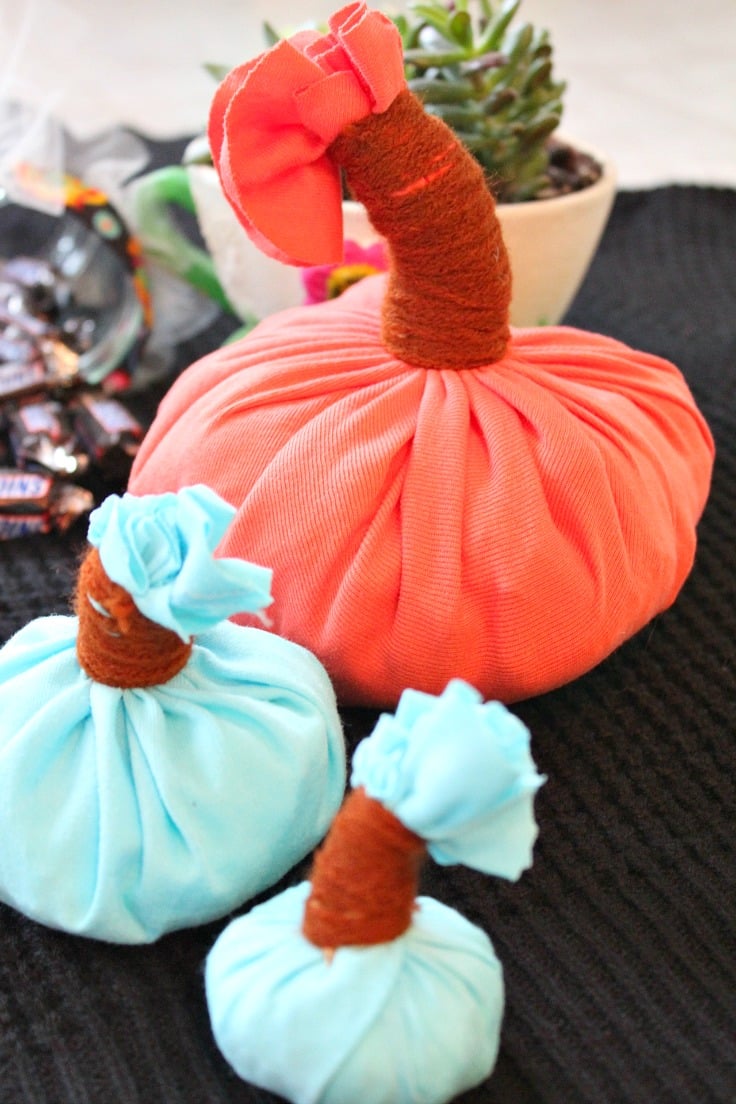 Materials needed:
old t-shirts
brown yarn for the stem
twine
round objects to draw circles on the t-shirts
fabric marker (that will disappear from fabric within minutes)
Directions:
Get one of the t-shirts and something round like a large plate; place it on the t-shirt and draw a circle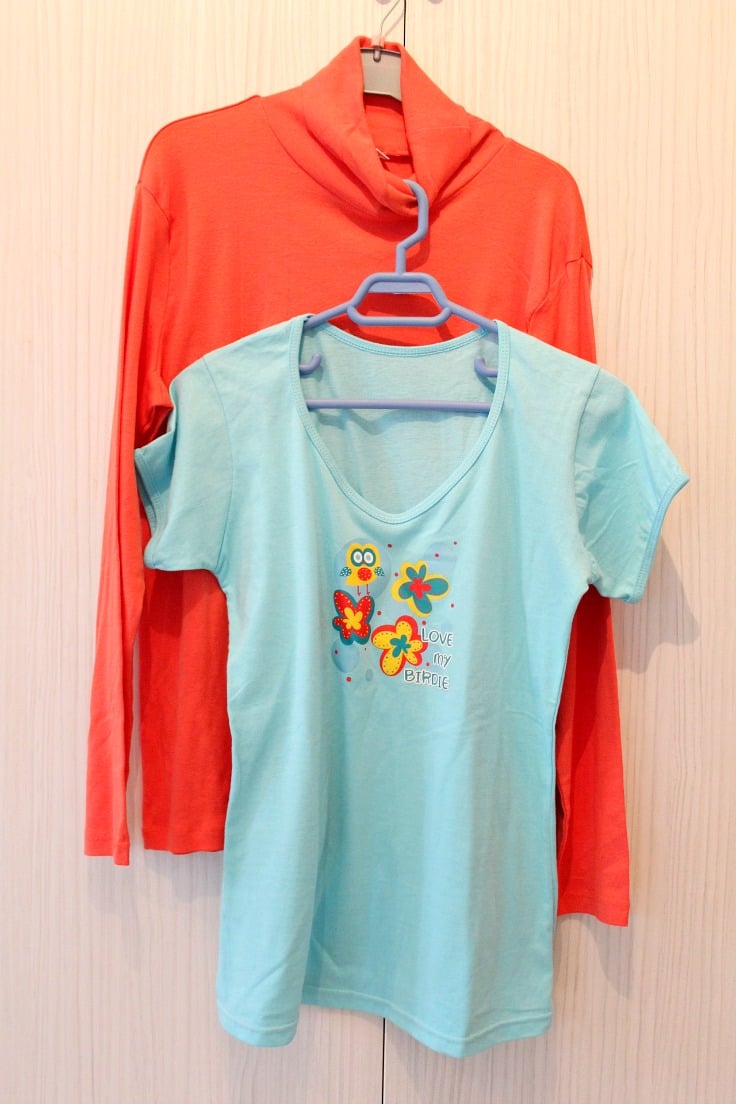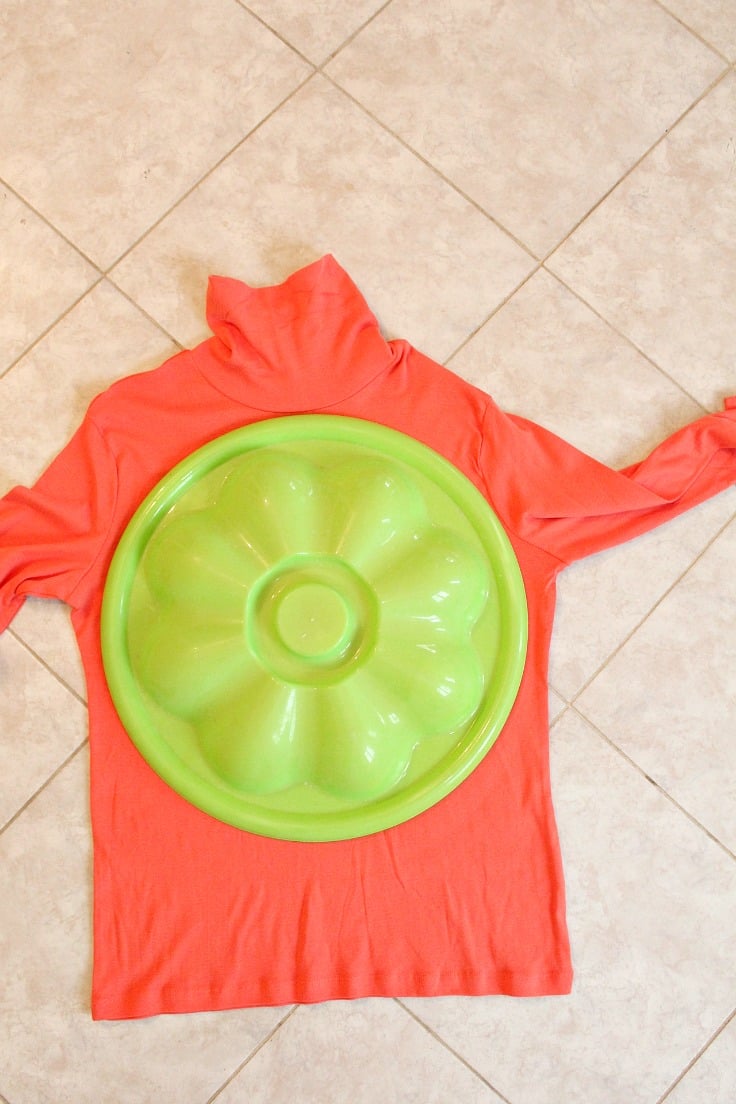 Get some old clothing items and place them in the center of your circle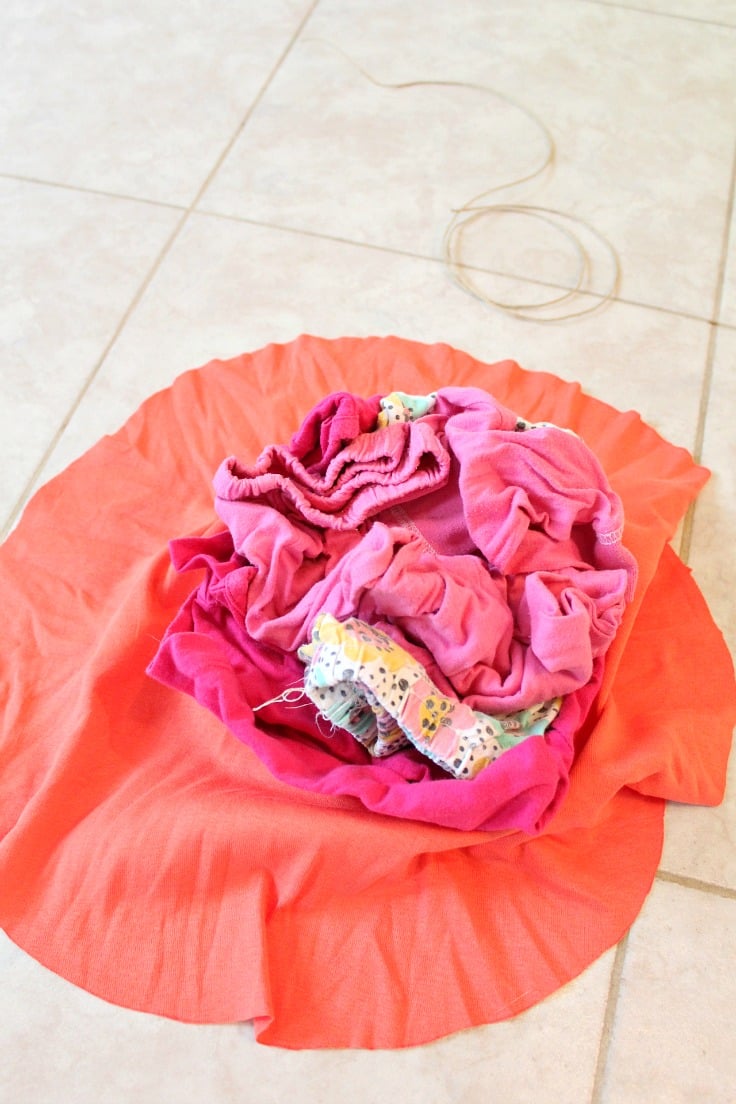 Gather the edges of your circle, arranging the clothing inside as even as possible (no problem if they're not even, real pumpkins are not perfectly shaped either)
Get some twine and wrap around the "stem" to close the "pumpkin"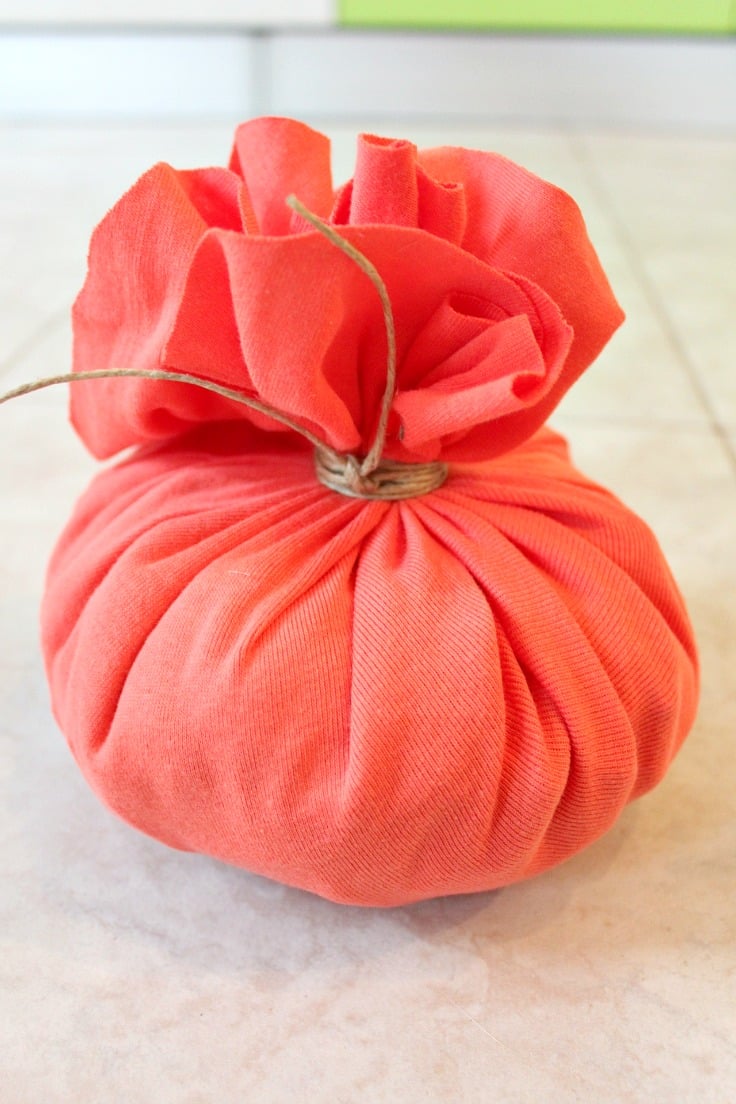 Wrap some brown yarn around the stem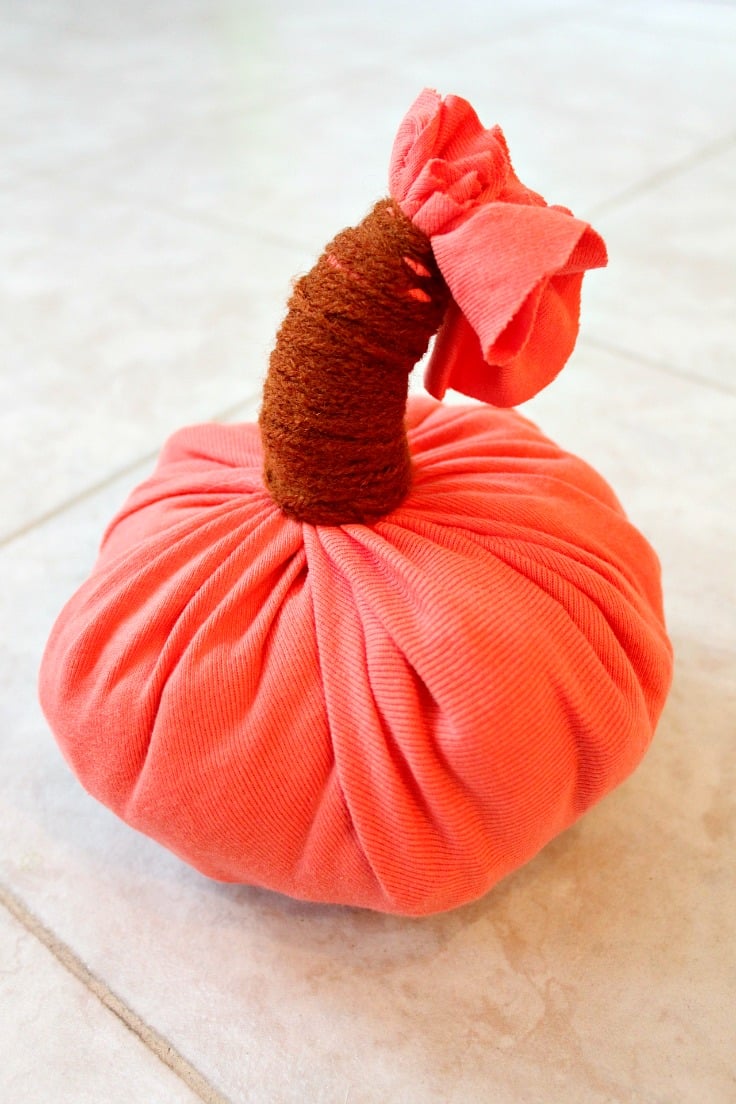 Make as many as you like, in the colors you like. I thought a couple of small blue "pumpkins" will be a nice addition.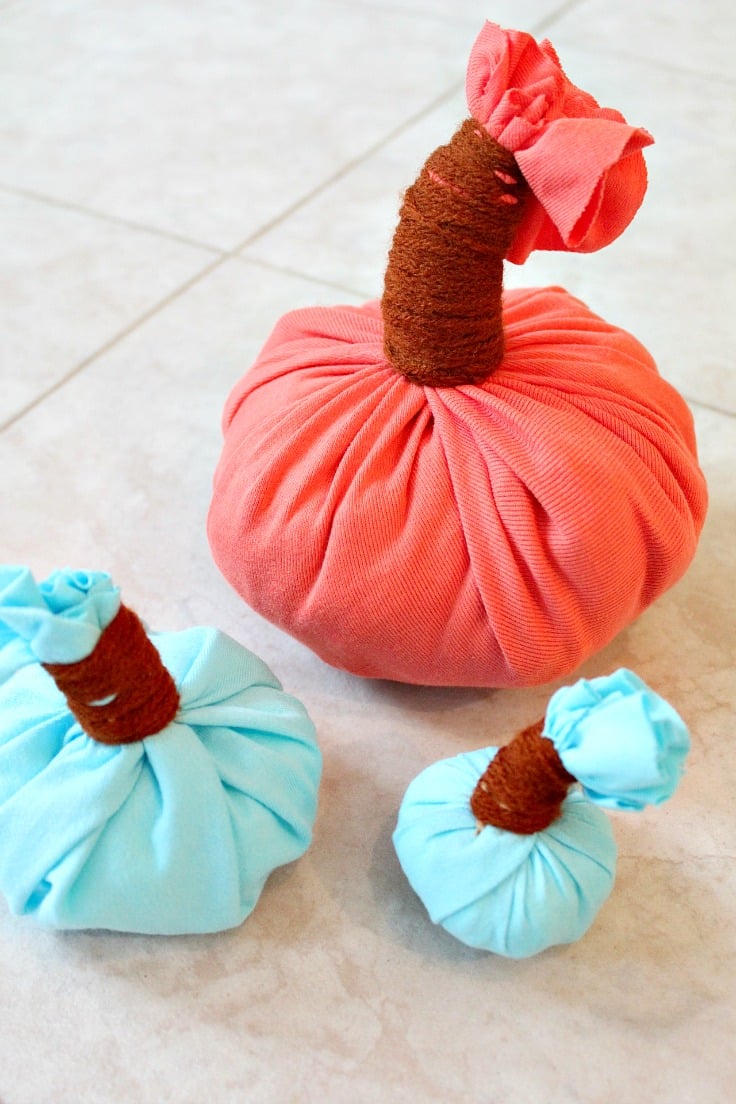 Place on your mantel or use as centerpiece on your Halloween table
Hope you liked my DIY fabric pumpkins! If you decide to make your own I'd love to know it so please leave a comment below and don't forget to rate this tutorial! Thanks!
Pin to save for later