This wine cork pumpkin tutorial is not only easy and fun but a great way to use up some recycled wine corks. A perfect addition to your Fall, Halloween or Thanksgiving home decor!
Wine Cork Pumpkin Tutorial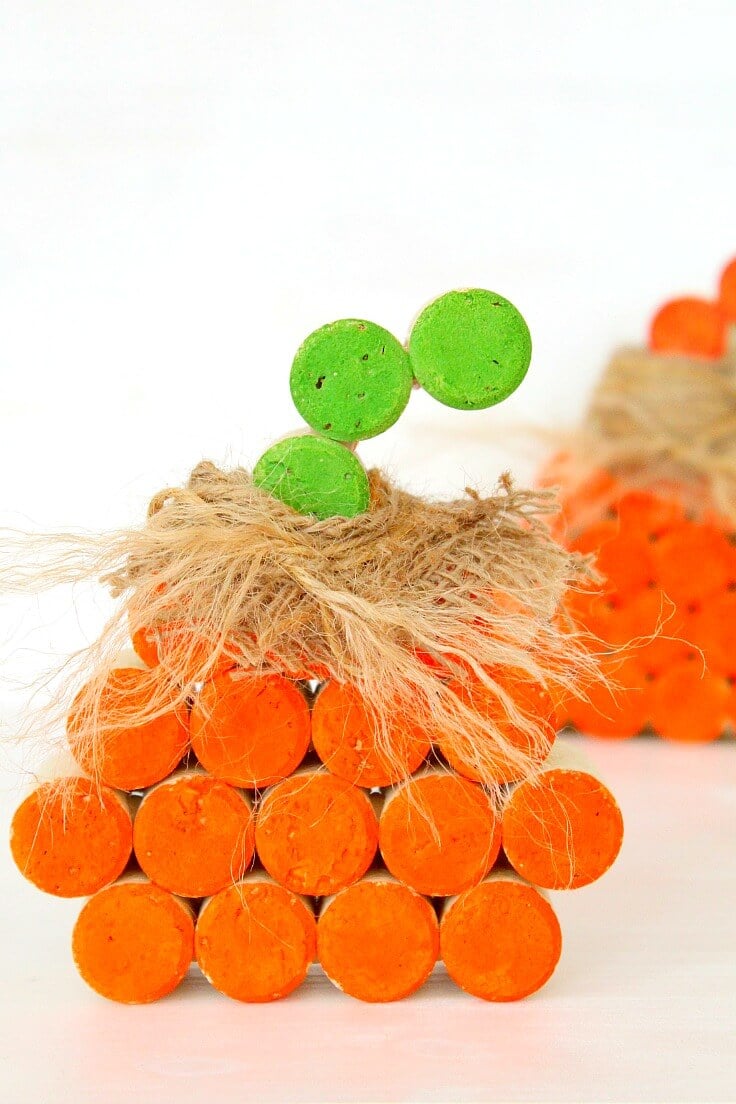 This easy and simple wine cork pumpkin tutorial makes unique fall decorations that will get people talking! These can be used at weddings too as well as to add a little something to any room during the fall season. And with Halloween and Thanksgiving coming soon, you could make these as a gift for your host. Or just keep it for yourself!
I'm a big fan of using things around my house to create a decor item and I also enjoy making the best out of almost anything, like these wine corks I kept collecting from my family members (as I don't do alcohol). These wine cork pumpkins add a pop of color to your home and are also a great way to teach older kids a little something about crafting.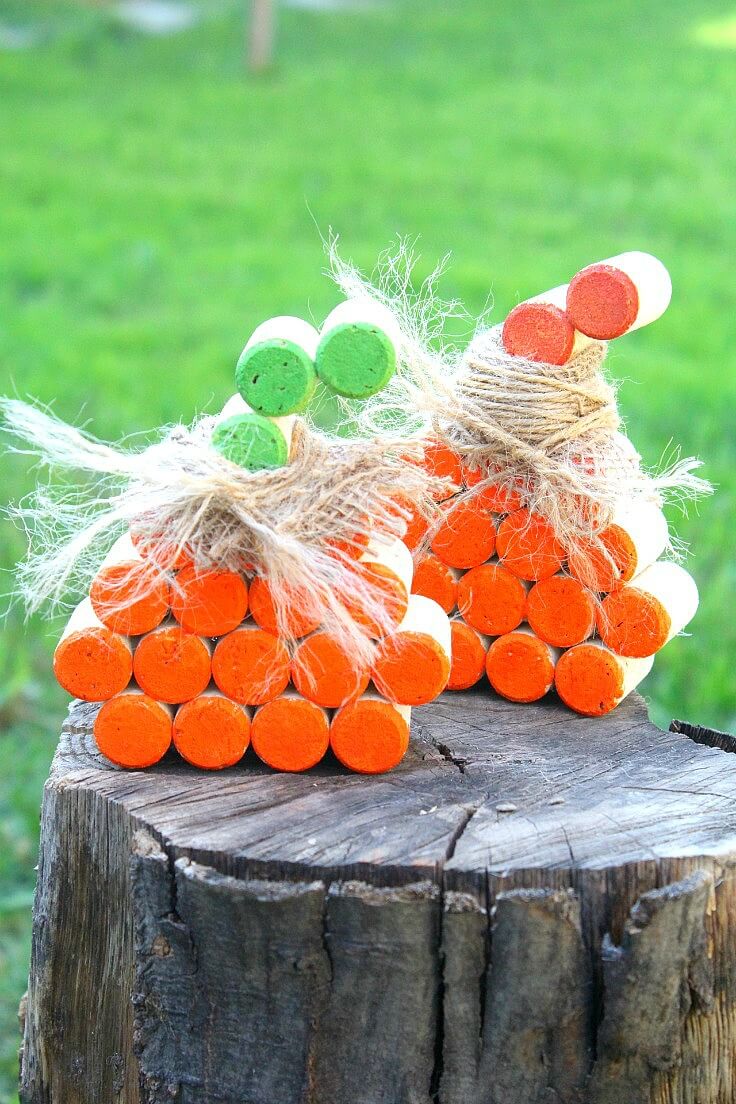 For this wine cork pumpkin tutorial I made just a couple of small pumpkins but you could easily add some more wine corks to make yours bigger. I also used traditional colors of orange, green and brown but do yours in the colors you like, I think they'll look super fun painted in all kinds of color!
To make these pumpkins you only need about 20 minutes and just a handful of supplies you probably already have around the house and the result is a cute table decoration that will brighten up the mood year after year.
Wine Cork Pumpkin Tutorial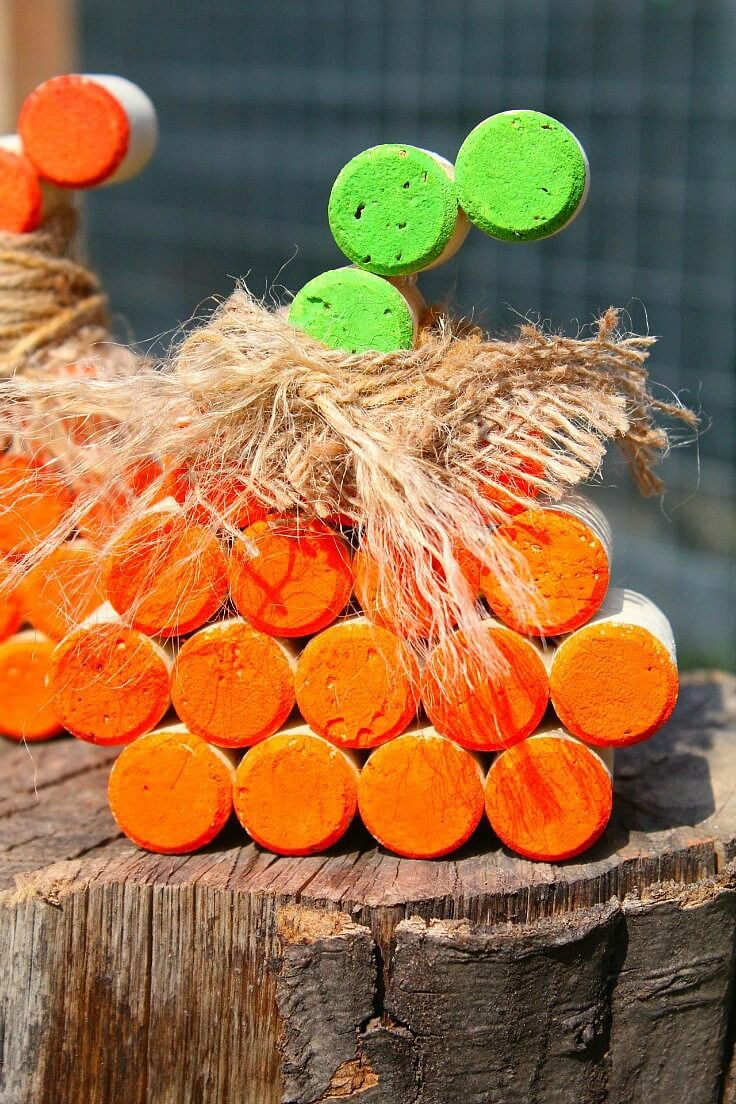 Materials:
Directions:
Arrange your wine corks in rows as indicated in the photo below and use hot glue to join them together at the sides.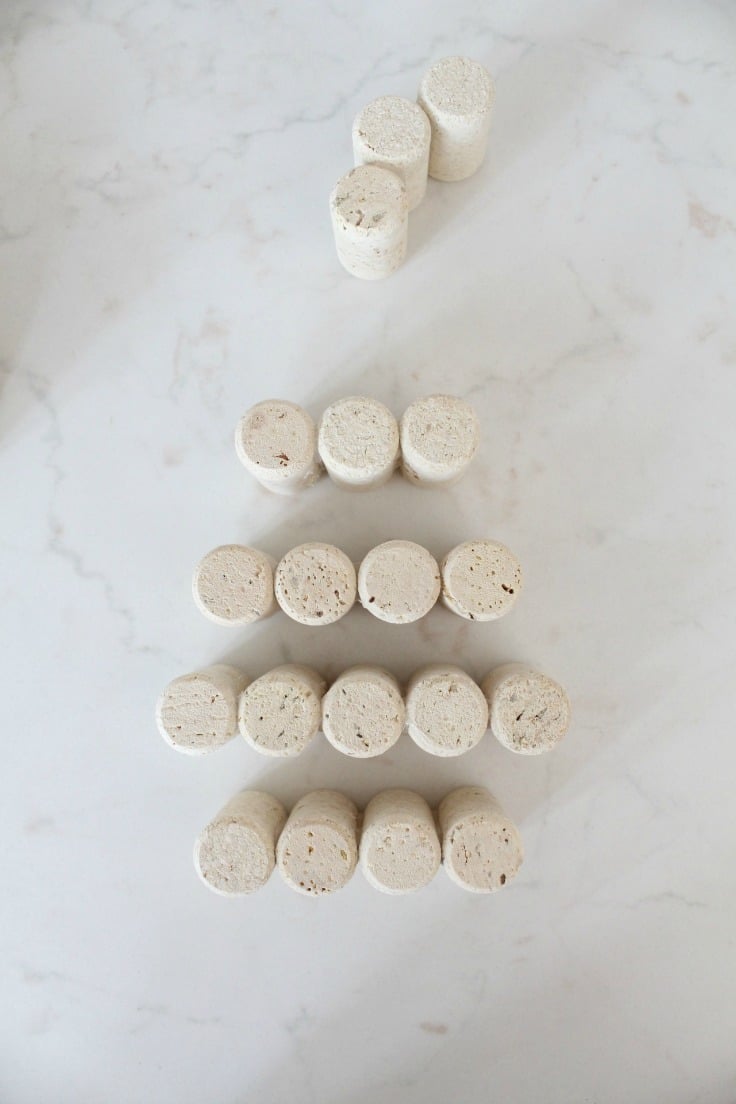 Take the first row and add a line of hot glue on one side. Place the next row over and press gently. Repeat with all rows but the "stem"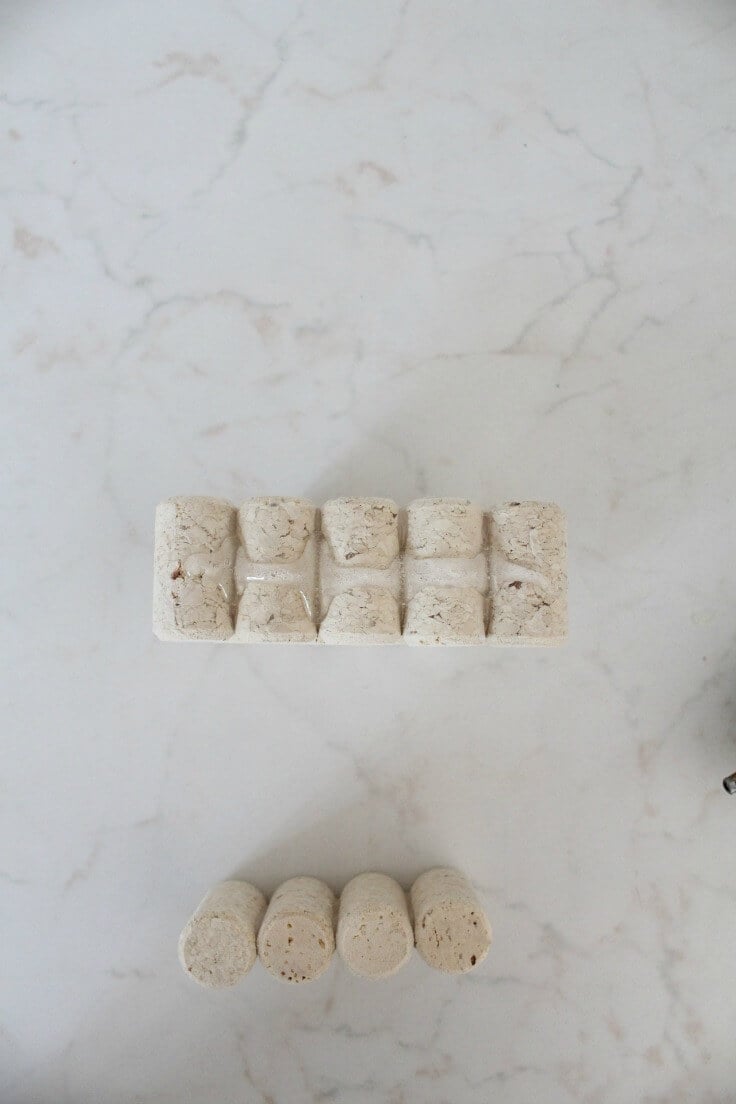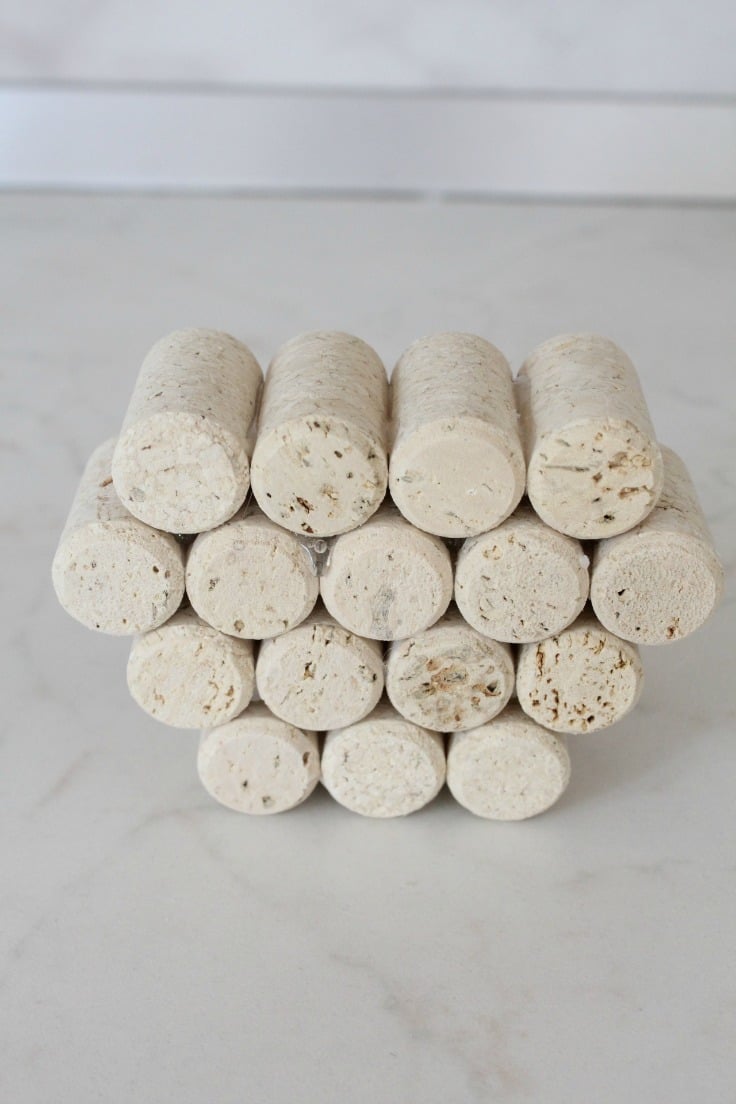 Attach the stem to the smallest row, right in between, using hot glue.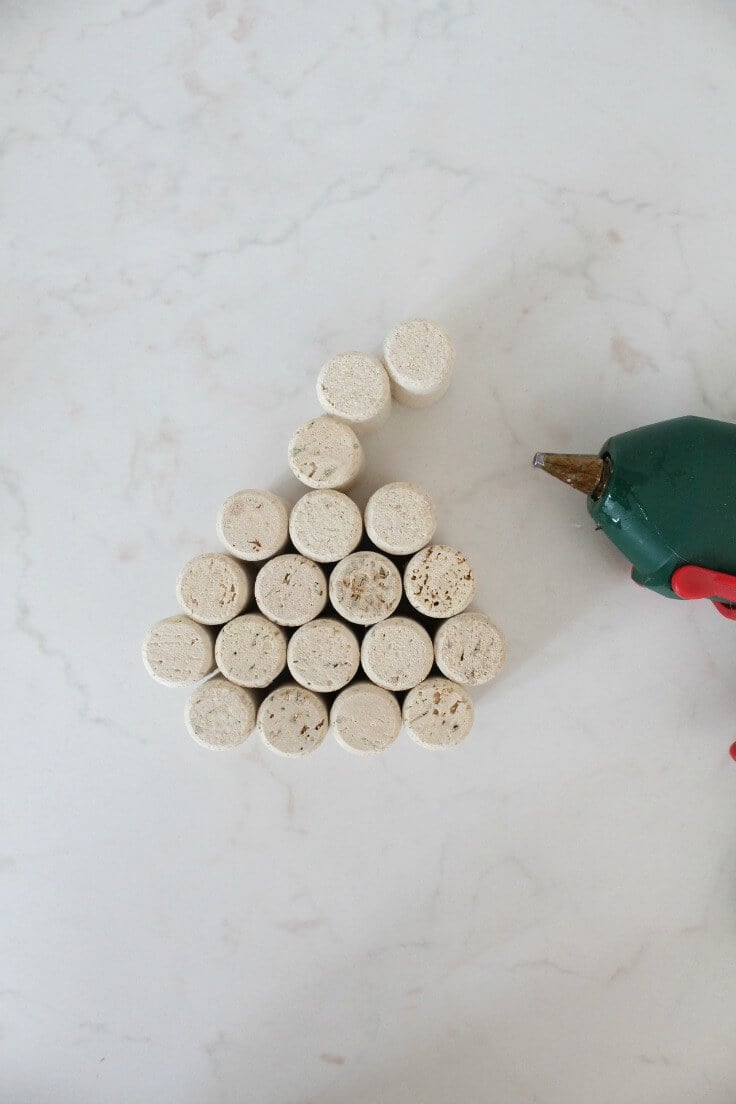 Paint the pumpkins and the stem on both sides.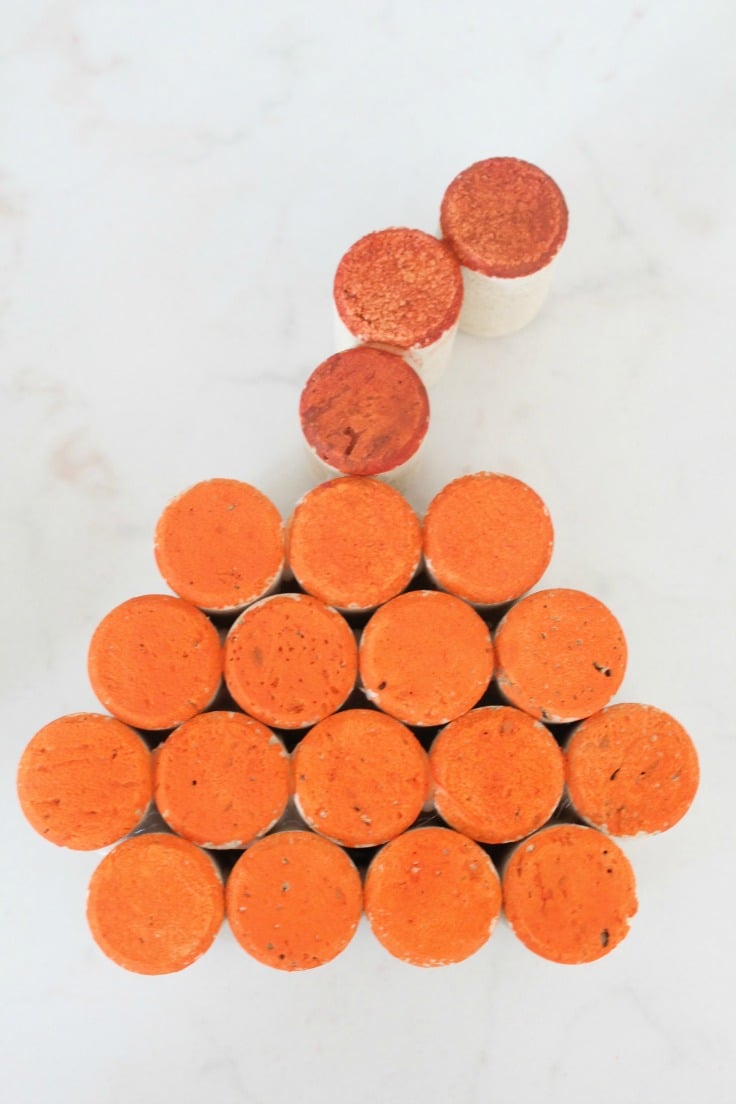 Attach some burlap ribbon around the stem and keep in place with twine.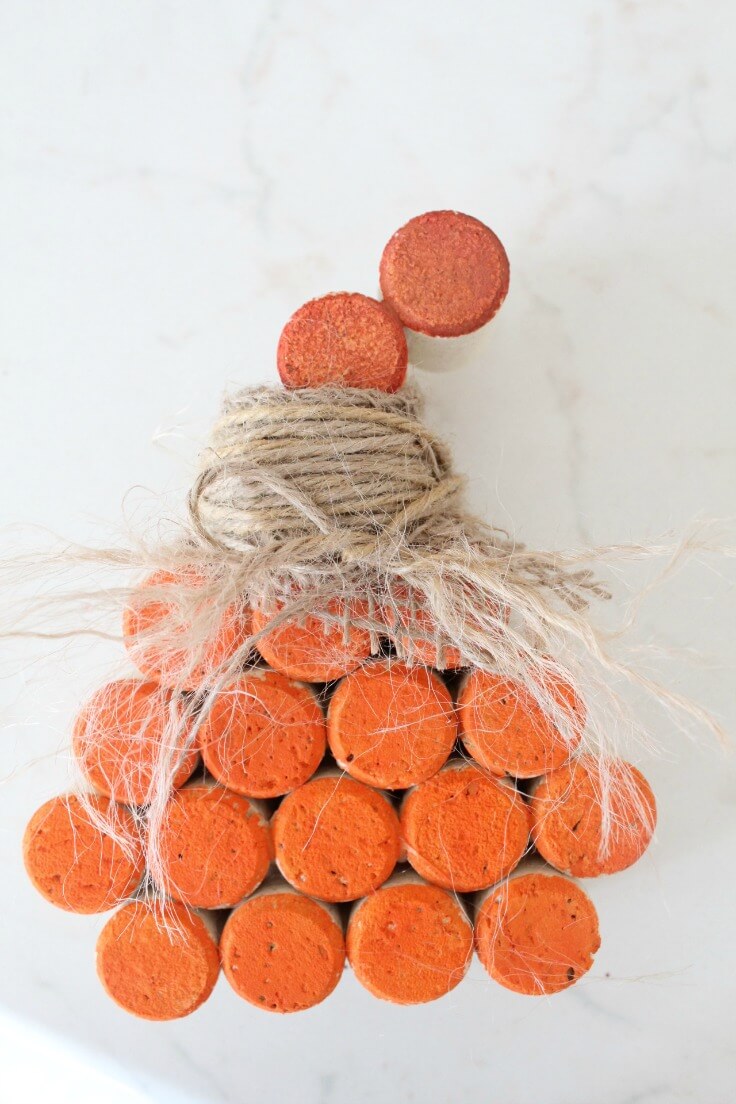 Unwind the twine a bit at the ends.
Enjoy your wine cork pumpkins indoors or in the garden.


Wine cork coasters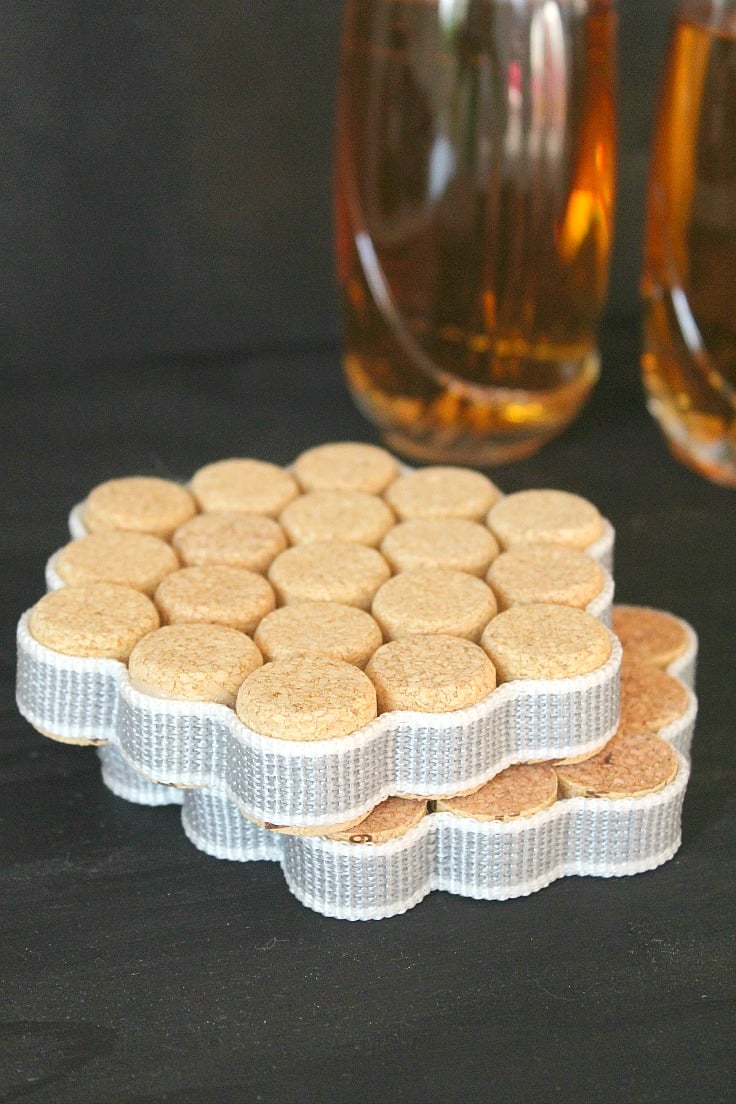 Old t-shirts pumpkins