DIY face shield 2 minutes project
Article may contain Amazon & affiliate links. As an Amazon Associate I earn from qualifying purchases at no additional cost to you.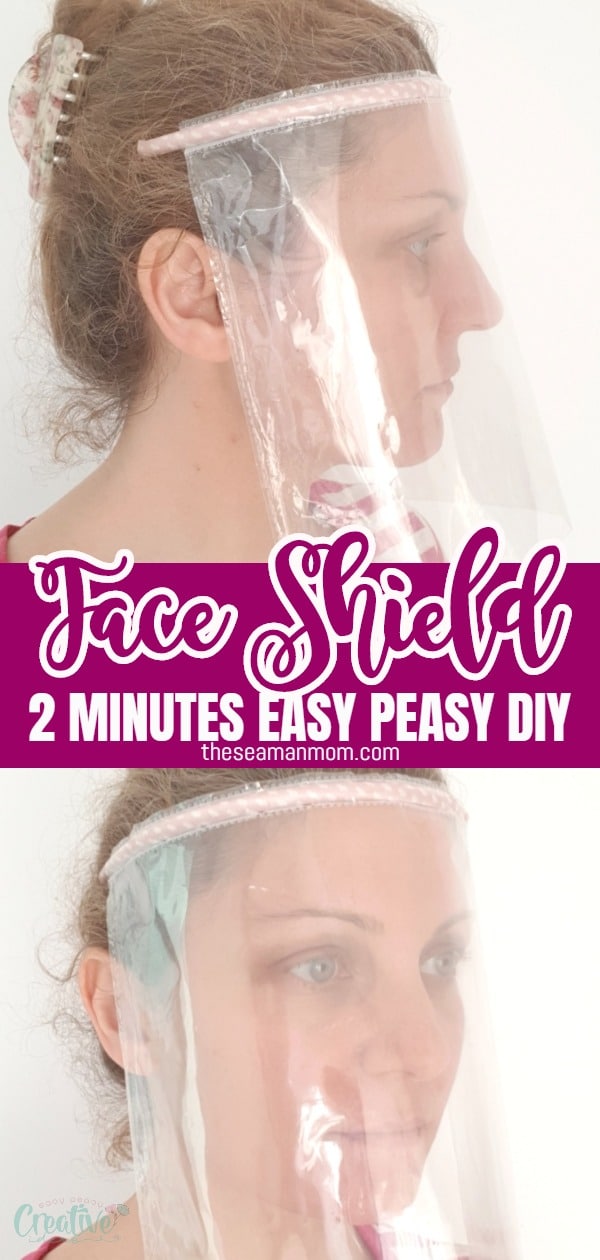 Have you tried making your own clear face shield? With this DIY face shield tutorial and using super simple materials you most likely have on hand, you'll have your own cheap and reusable face shield in about 2 minutes!
DIY face shield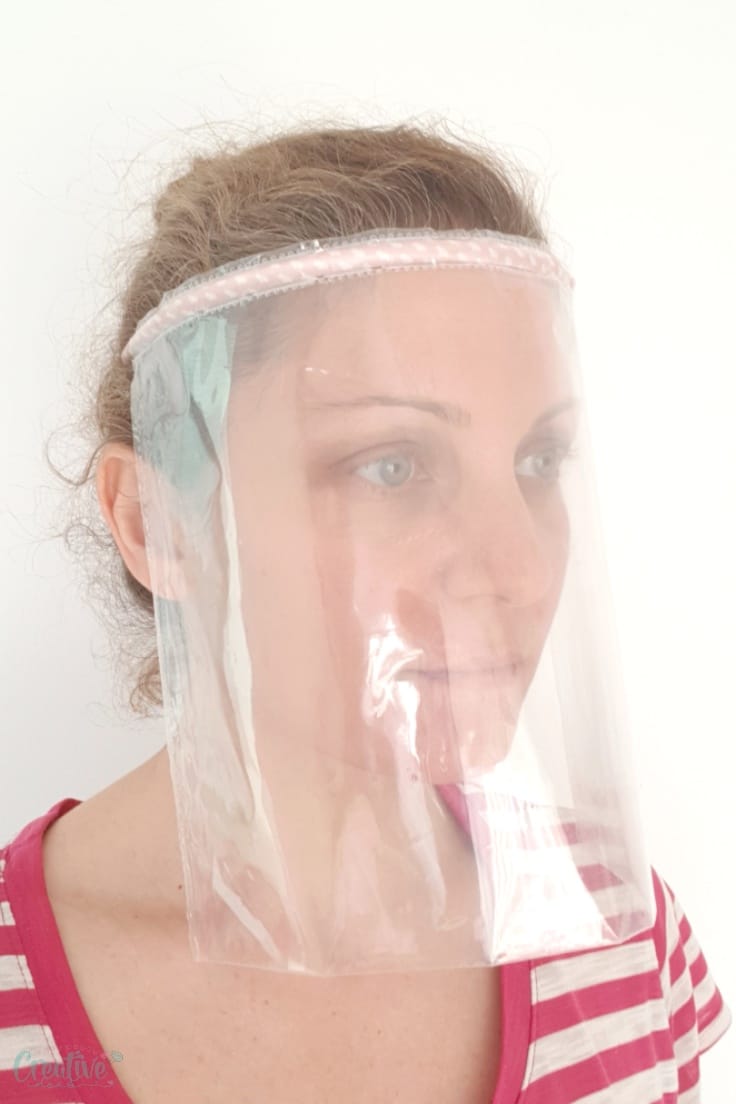 Did you know you can make your own cheap, reusable DIY face shield in less than 2 minutes, using simple materials you probably have around the house? I have a surprise for you! All it takes is a plastic headband and a hard plastic paper sleeve (sheet protector)!
With spring comes working in the garden for me! I spend a lot of time in the garden, leaving me with not much free time to enjoy other hobbies. But that's perfectly fine, I love spending time outdoors, watching the nature in my garden getting back to life. Plus spending more time outdoors in the fresh spring air is healthy and invigorating!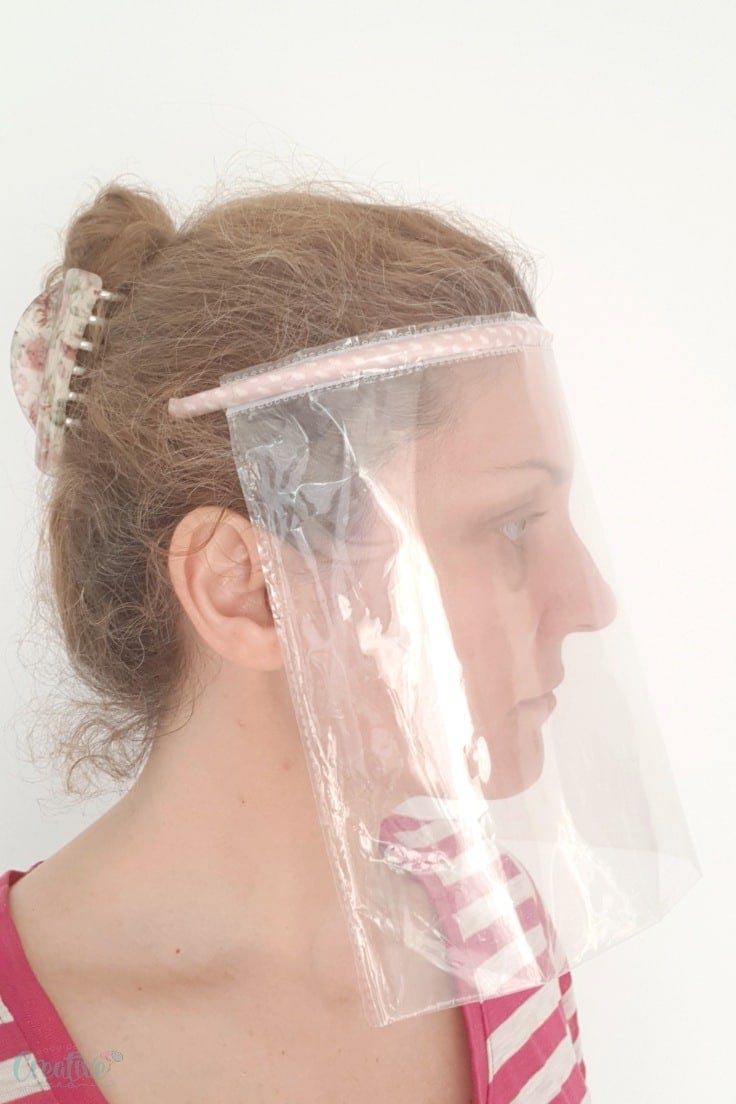 I love everything about gardening except for one thing: spraying the trees! No matter how much I try to protect my face, hands and body, I always end up with chemicals on my face! I mean it's bad enough that I have yet to find a more green alternative to these chemicals, getting them on my skin makes things thousand times worse.
More gardening ideas:
Until the other day when a genius idea struck me, just before doing the monthly spraying on my trees. Why not make a face shield? After all I'm a creative blogger, this project should be a no brainer! After a few minutes of digging through my craft supplies I realized all I need is just a simple plastic headband and one of the gazillion paper sleeves I kept piling in my drawer with absolutely no purpose!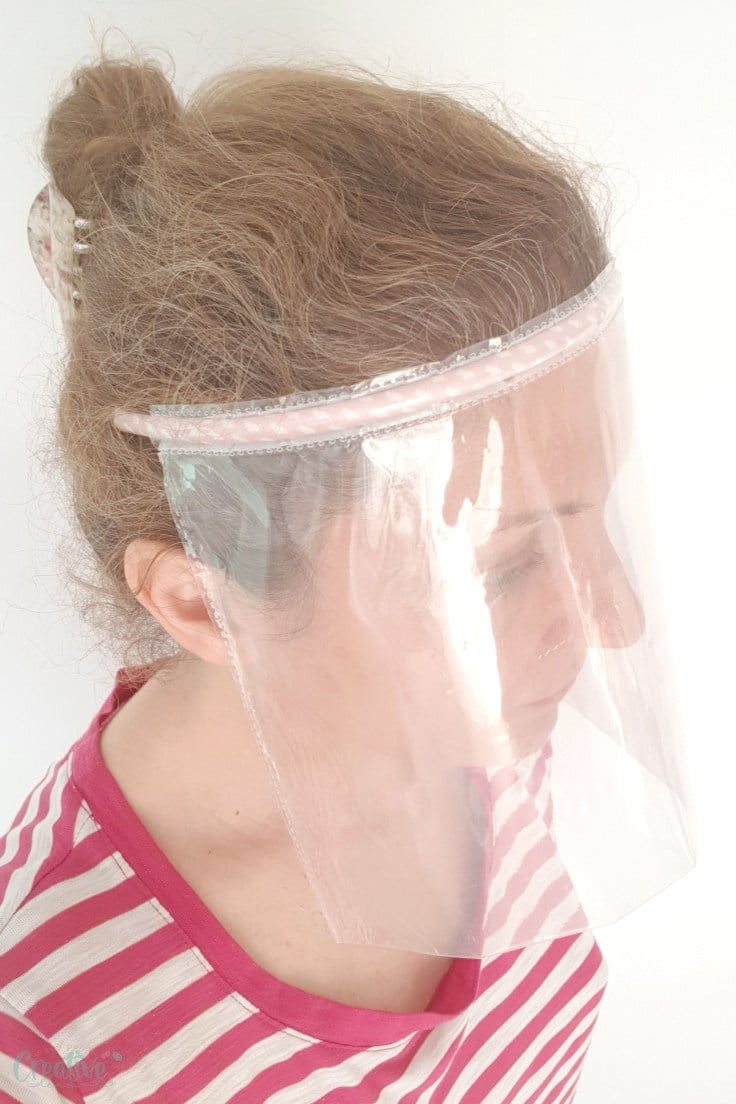 This simple DIY face shield is such a big help in the garden but I think it can be more than just a little helper in the garden! If you're one of those 3D visors everyone is making lately for the medical facilities but can't afford the money, this is a cheap, handy alternative.
Similar ideas you might like:
It's super easy to make, takes you about 2 minutes or less and is very comfortable to wear, especially if you use a fabric covered plastic headband with a little padding. It can't be wide or bulky though, it needs to pass through the narrow casing in the side of the paper sleeve.
Ready to make your own DIY face shield? Let me show you the easy peasy steps!
Homemade face shield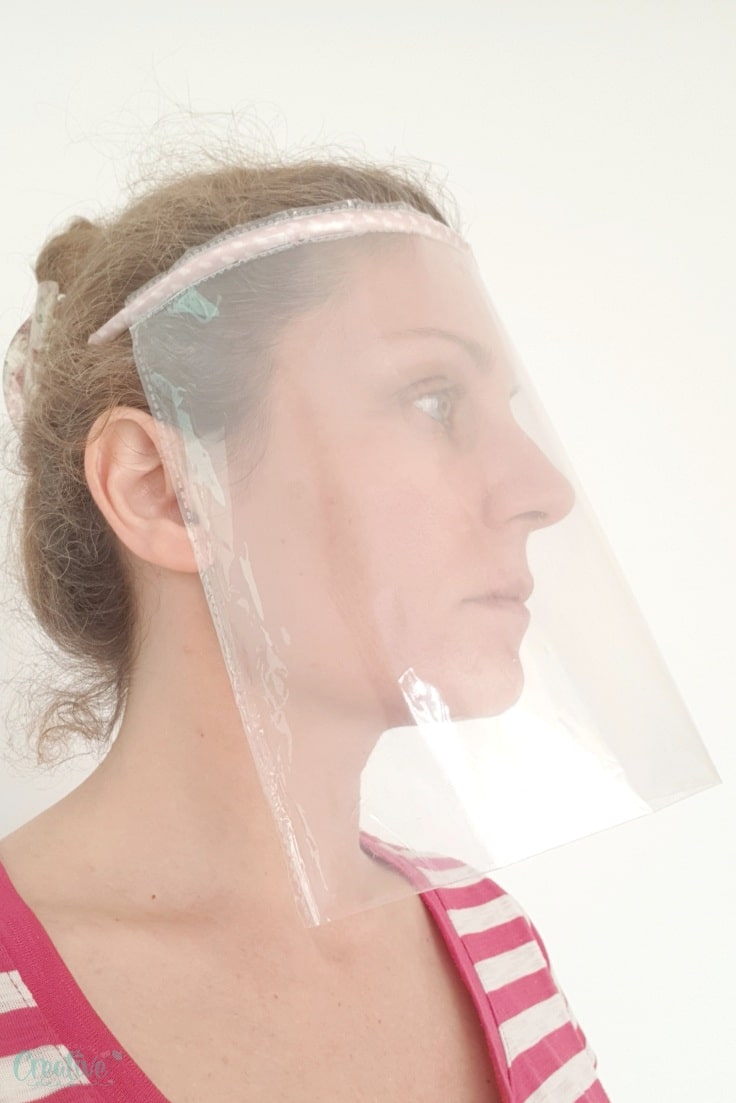 Materials:
clear hard plastic paper sleeve (sheet protectors) – similar here
plastic headband (needs to have a smooth surface so get one without teeth)
craft scissors
Directions:
Plastic paper sleeves have a little casing/tube on one of the sides, with a few holes pocked in, designated to file the sleeve in a binder. The ends of this tube are sealed but the inside is hollow. All you need to open this tube is a little snip on both ends, with craft scissors.
Once the tube is opened, grab the headband and start "threading" one end of the headband through the tube, moving slowly.
As you approach the holes, move carefully to avoid breaking the tube. If that happens, check if the damage is too big to handle. If not, keep threading, moving to the next holes until you reach the end of the tube.
Now simply place the headband over your forehead instead of on your head as you would normally wear a headband. It should sit in place securely!
And that's it! Your DIY face shield is done! Enjoy!
Pin to save for later