With endless color choices, Christmas fabric buntings are an excellent way to add color and texture to a room, the easy and quick way. Here's how to make a fabric bunting.
How to make a fabric bunting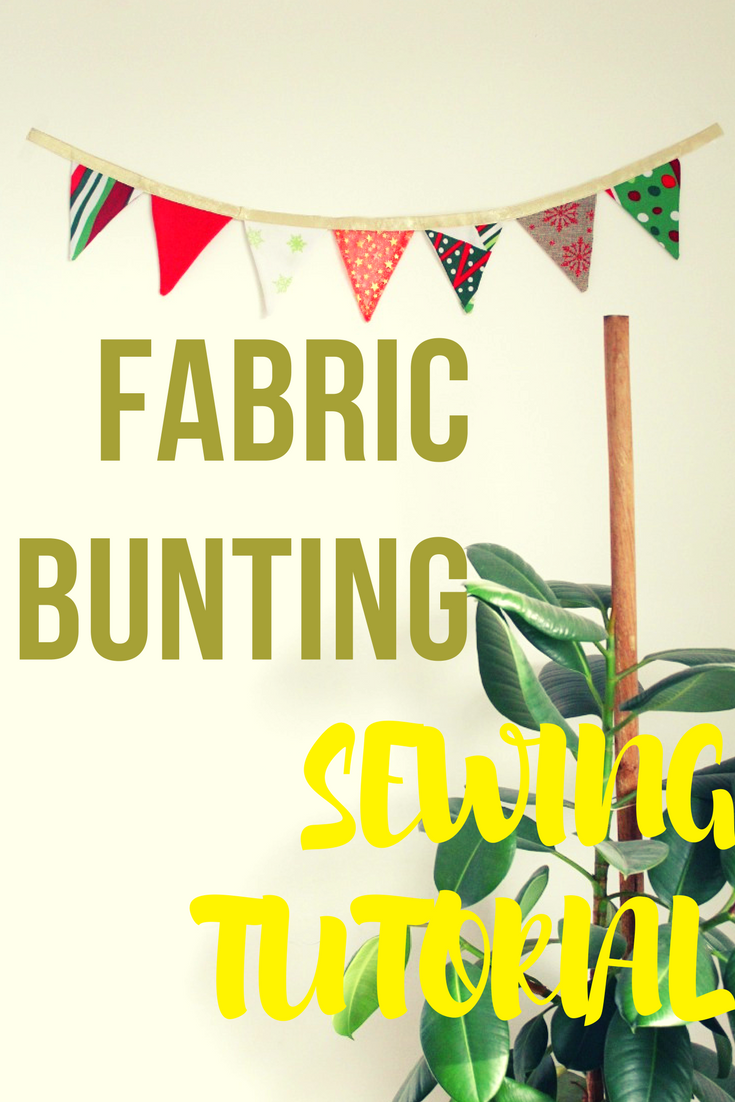 This simple and super quick fabric bunting is cute enough to spruce up any room at any occasion but I'm particularly fond to these at Christmas! I don't normally like stuff on my walls as I'm a pretty minimalist person but Christmas is contagious, can't help but to decorate anything in sight.
I have this little empty corner in my living room, where I try to grow a ficus plant. The plant looks quite lonely over there and I thought I would make something cute to keep it company. And what's best than a little Christmasy fabric bunting? An excellent way to find a good use for all those fabric scraps I keep stashing!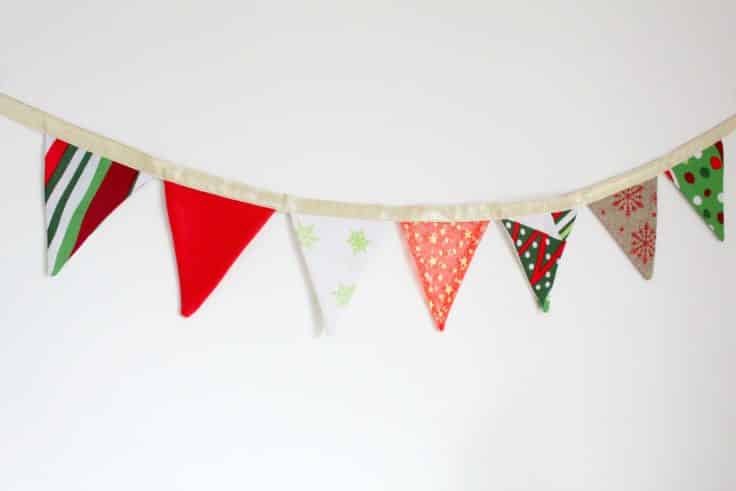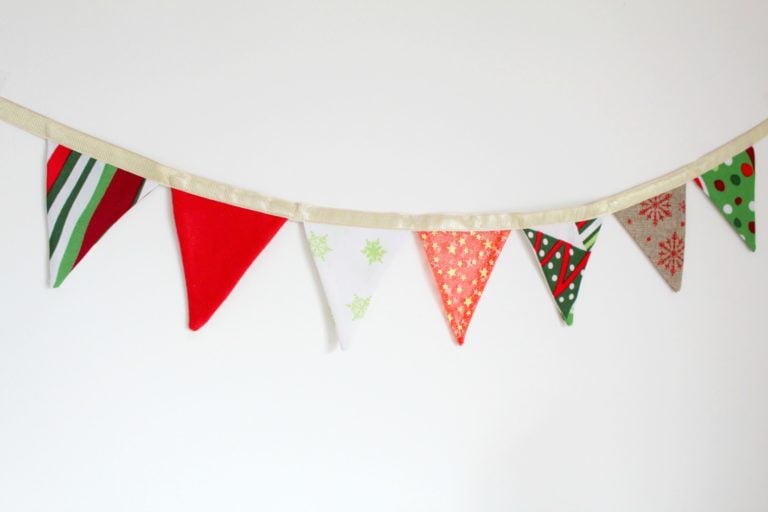 This is a great beginner sewist project, is super-easy to make and looks very pretty hanging on walls, in trees or even on a fence. Celebrate the Christmas with a quick and easy last minute holiday bunting! Make it in no time before the guests arrive if you host a party and you're not quite finished decorating!
Here's how to make a fabric bunting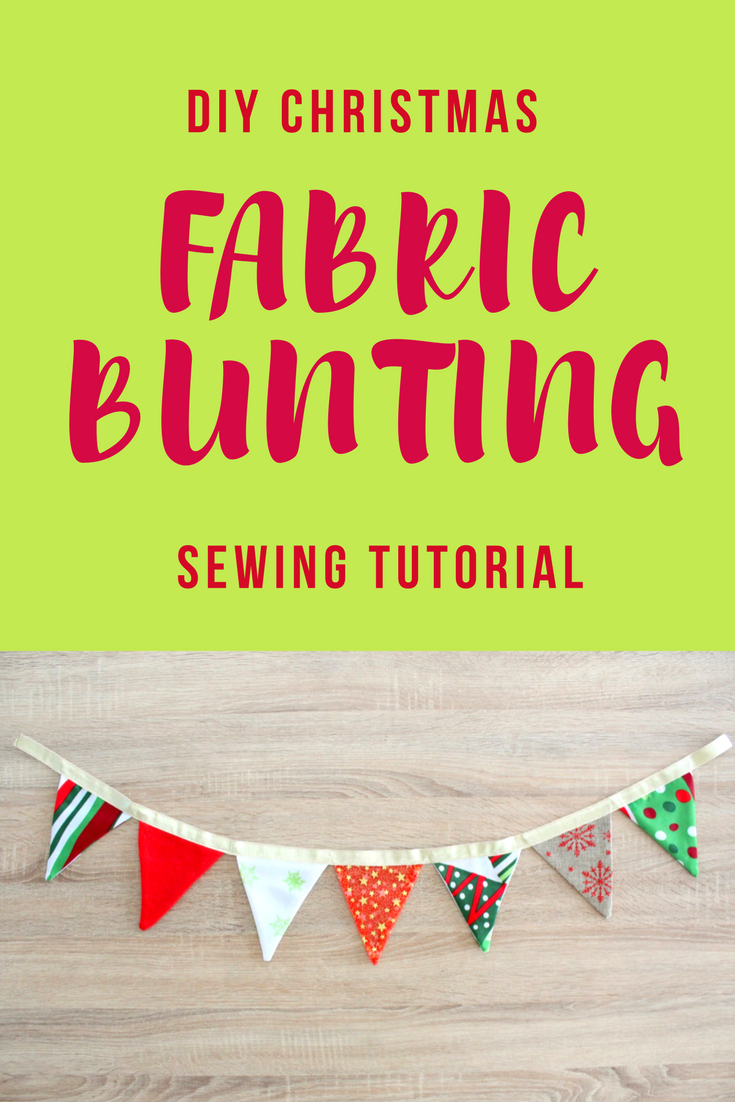 Materials:
Fabric in various colors, patterns and textures (I used cotton, burlap, soft felt and organza)
Ribbon (I used golden ribbon I've got from this Burlap table runner project) – 2 strips. Alternatively use bias tape.
Optional – Template (download from here if you don't want to make your own)
Cutting mat
Rotary cutter
Ruler
Directions:
Print out your template.
Fold fabric in half and cut around the template. This way you'll have two layers of fabric at the same time. Use the ruler to cut straight lines.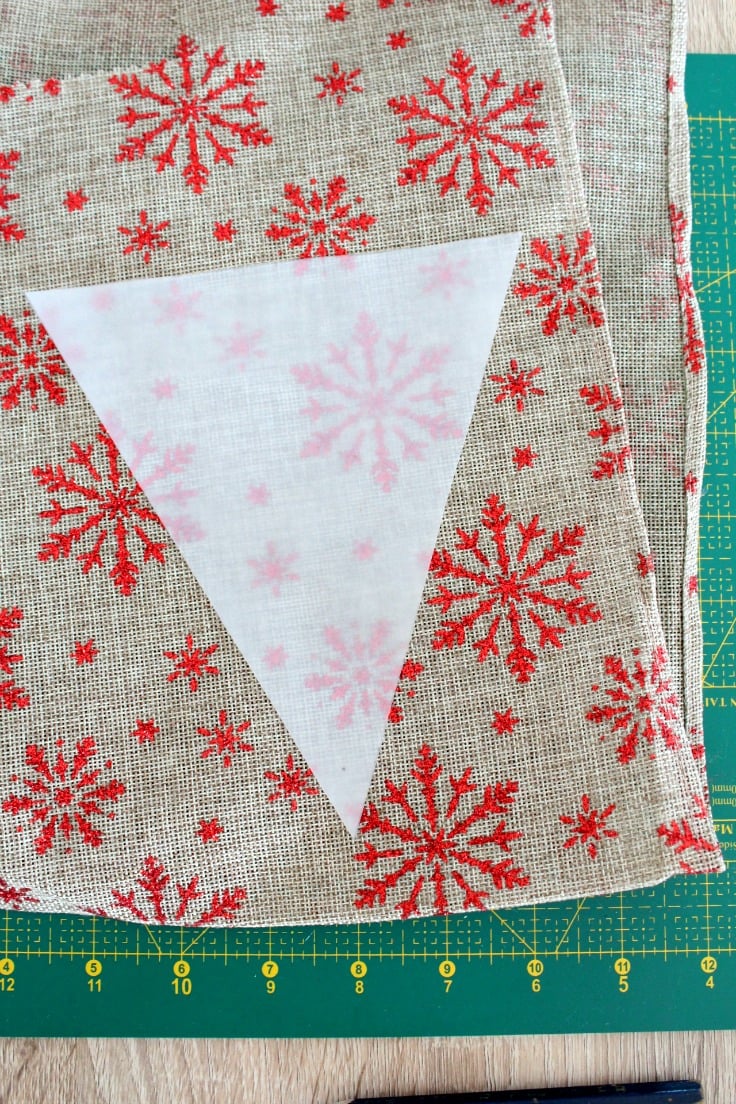 Put the fabric triangles right side together and sew on the long sides.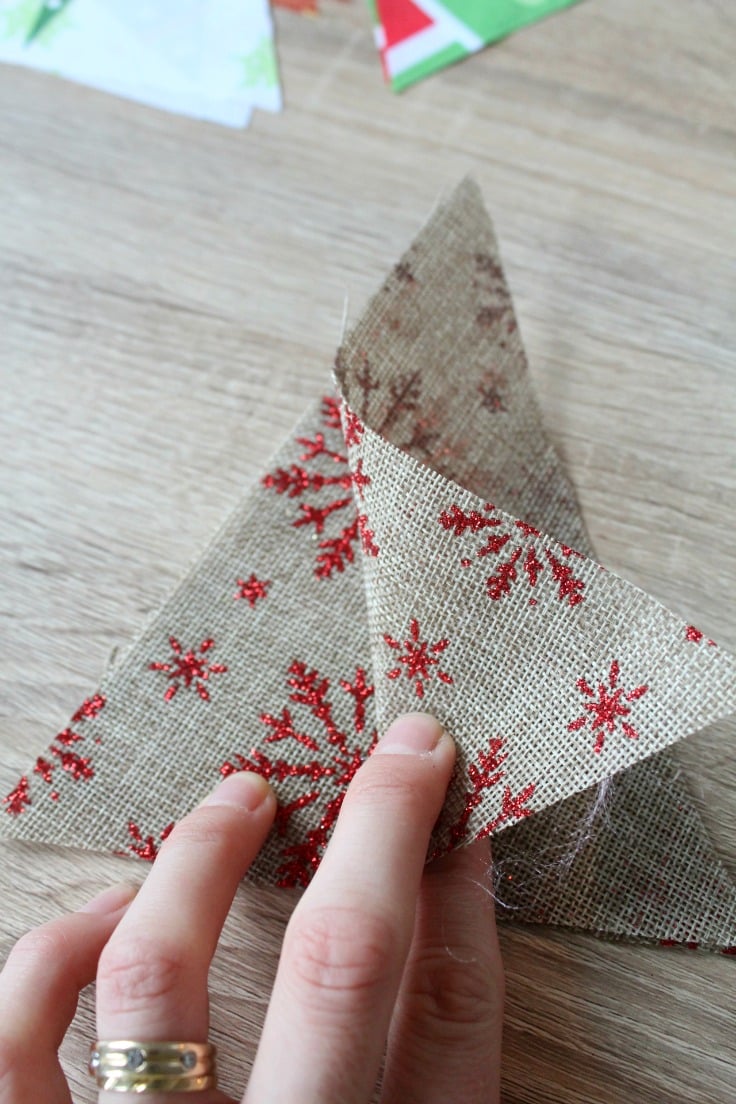 Trim excess fabric at the tip.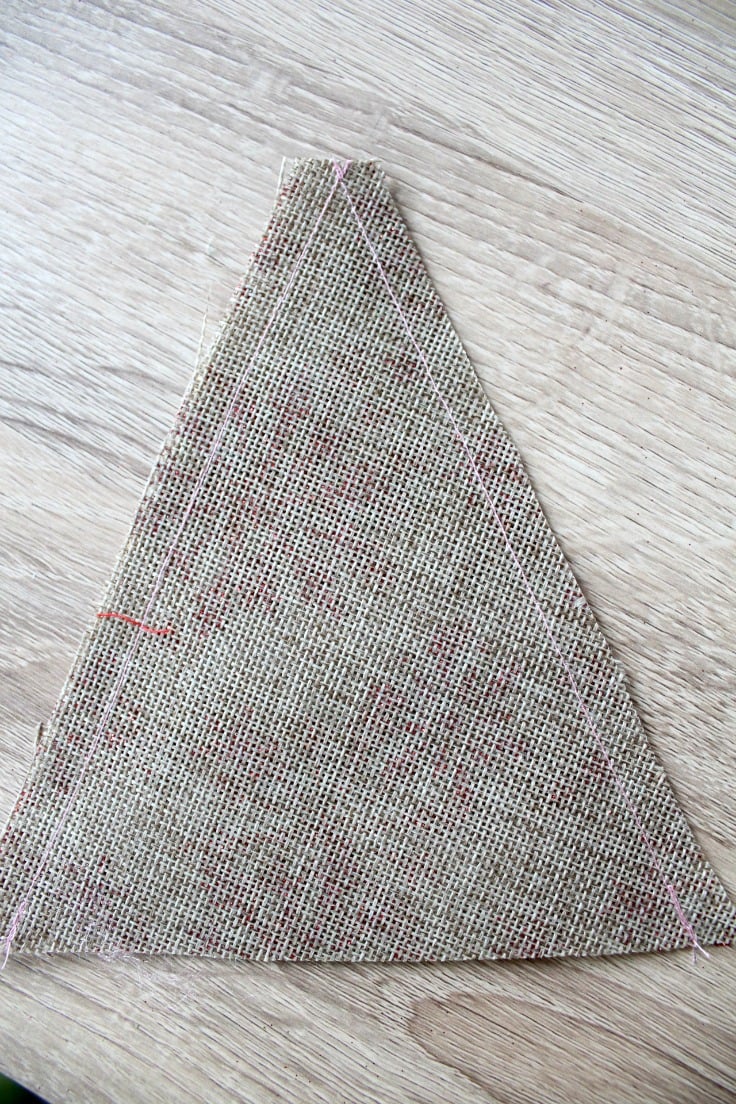 Turn the triangle right side out and using a pointy tool (but not too sharp) push the tip of the triangle (I used a crayon)
Do as many triangles as you like then iron them all.
Trim the excess fabric sticking out.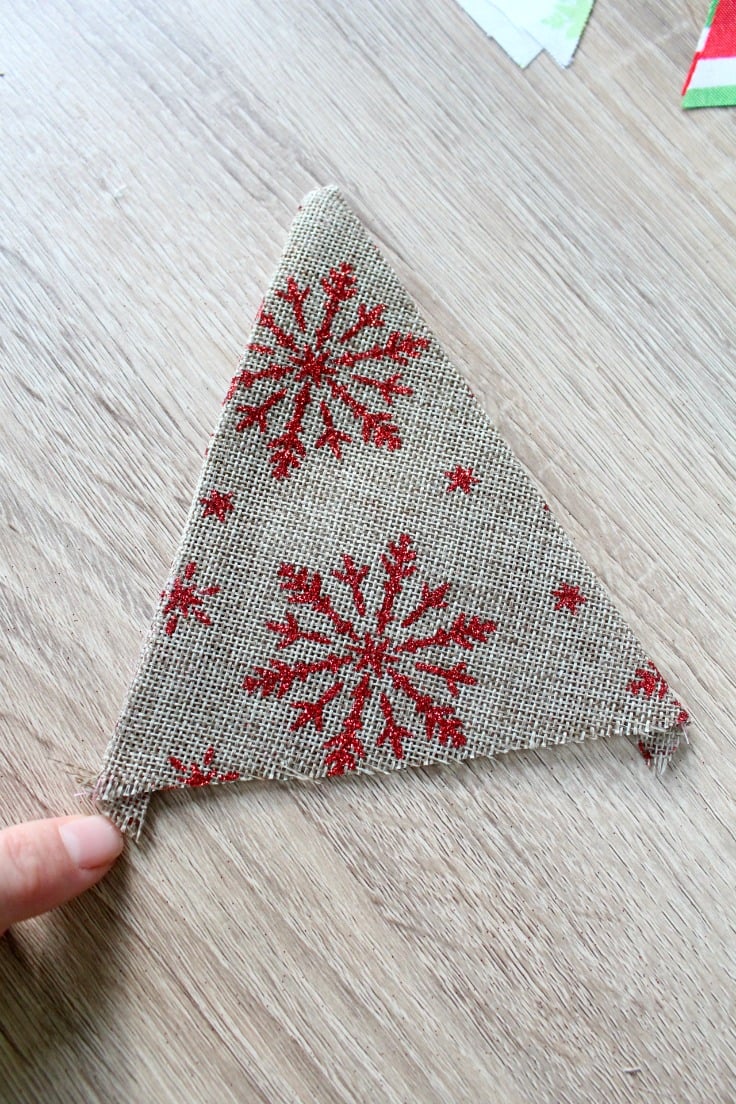 Time to attach the triangles to the ribbon. Put the 2 ribbon strips right side together and sew on one side, as close to the edge as possible.
Open up the ribbon casing and arrange your fabric triangles as you like.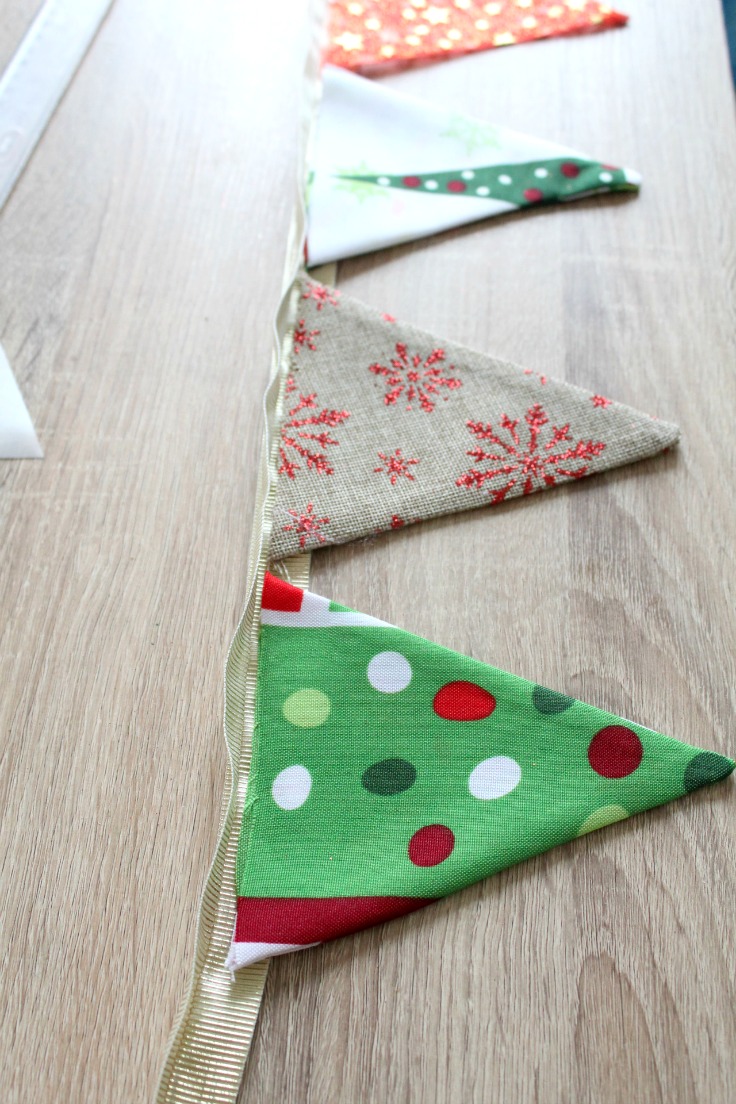 Close the ribbon casing and pin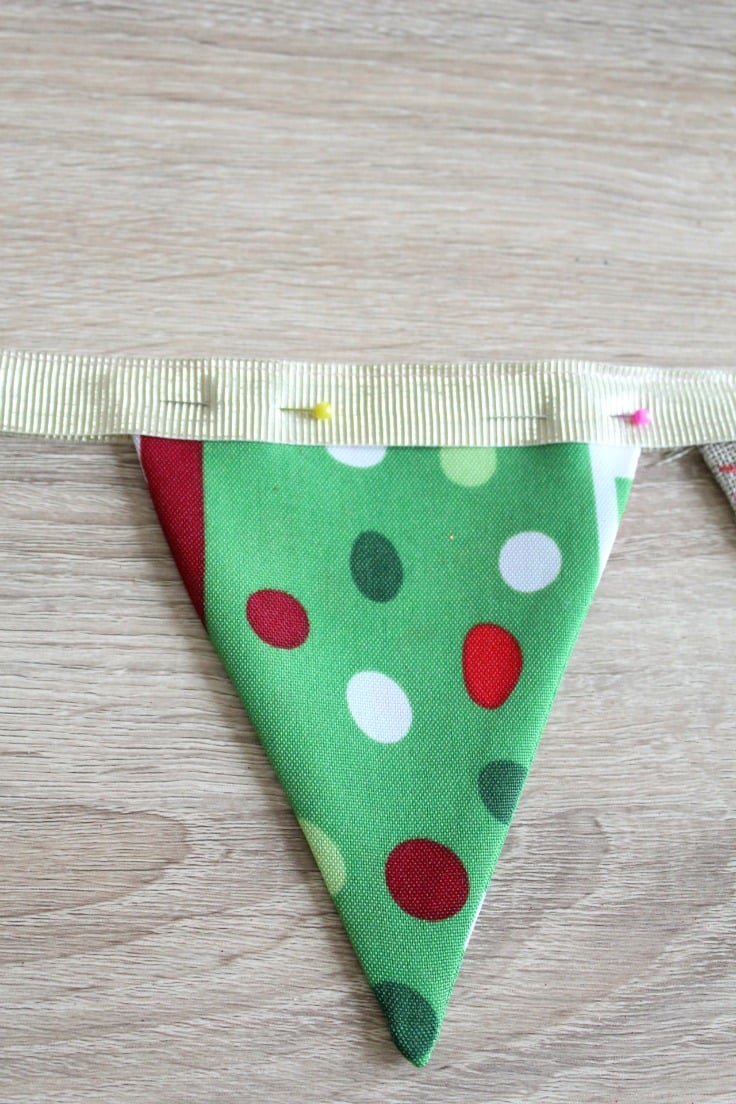 Sew on the open side, as close to the the edge as possible.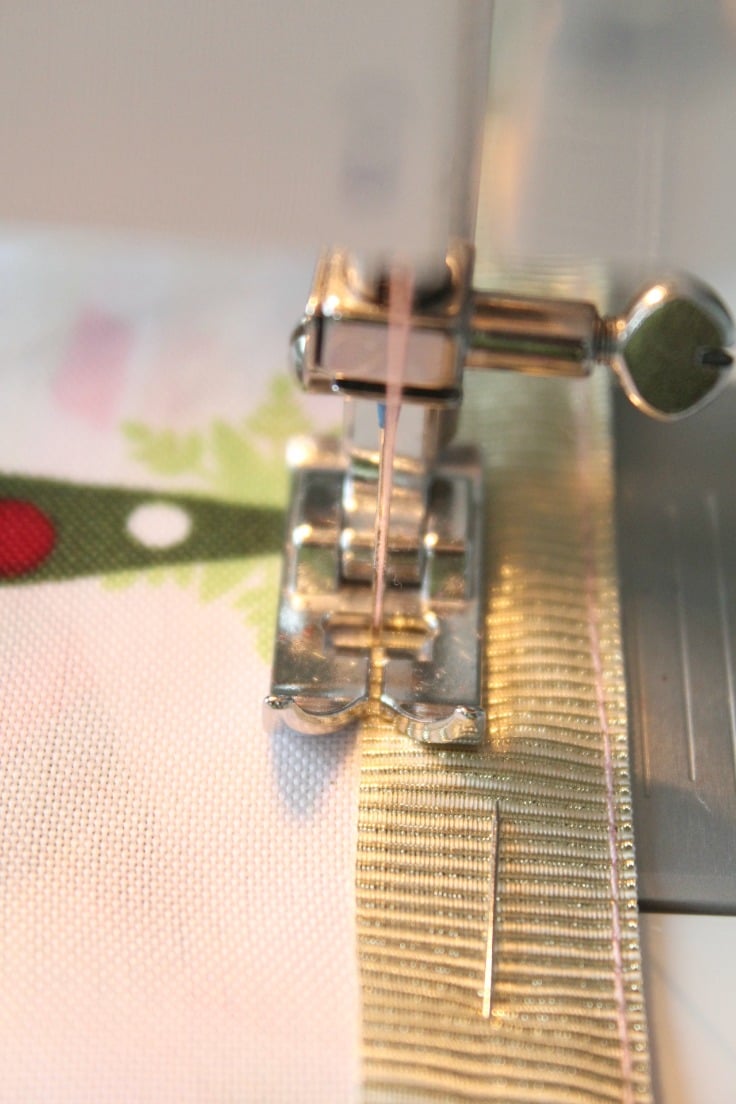 Iron again and hang on a wall, a Christmas tree or your fence.
Now that you know how to make a fabric bunting, you'll probably keep making these cuties over and over again!