DIY Notebook With Recycled Cereal Box
Article may contain Amazon & affiliate links. As an Amazon Associate I earn from qualifying purchases at no additional cost to you.
Looking for cute notebook ideas? Look no more! This easy peasy DIY notebook is budget friendly, easy to personalize and looks gorgeous! Great for personal use or for kids!
Cute Notebook Ideas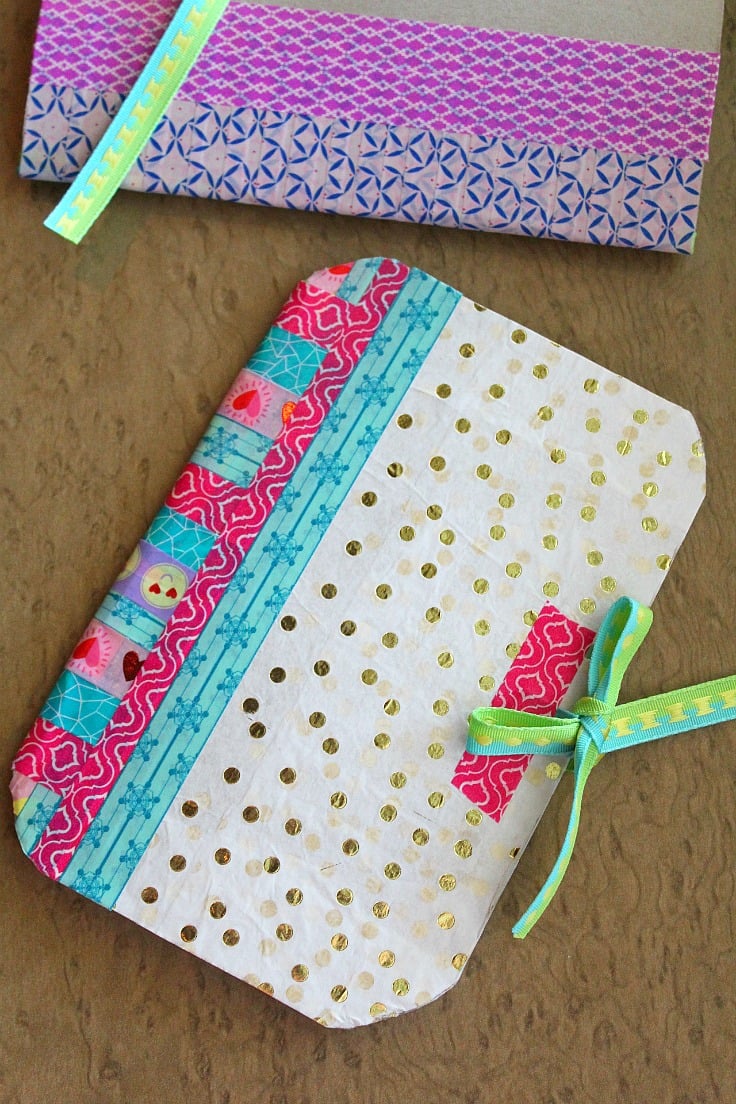 You probably know by now that I absolutely love recycling! I find great pleasure in turning ordinary items I would normally discard in the trash bin into beautiful useful and functional things for my home decor or personal use. Once I finished my cereal I was feeling inspired to make this DIY notebook using the packaging instead of trashing it.
Need more recycled craft ideas?
I don't know about you but mornings around here are pretty chaotic, it's just like a battle field, literally! lol No matter how early we wake up and how prepared we get ourselves the night before, it seems we're always running late. So we need to rely on quick breakfasts! But they need to be nutritious and filling too and most times cereals are just the right choice, they're a great way to start the day and make our mornings a lot more bright and fun!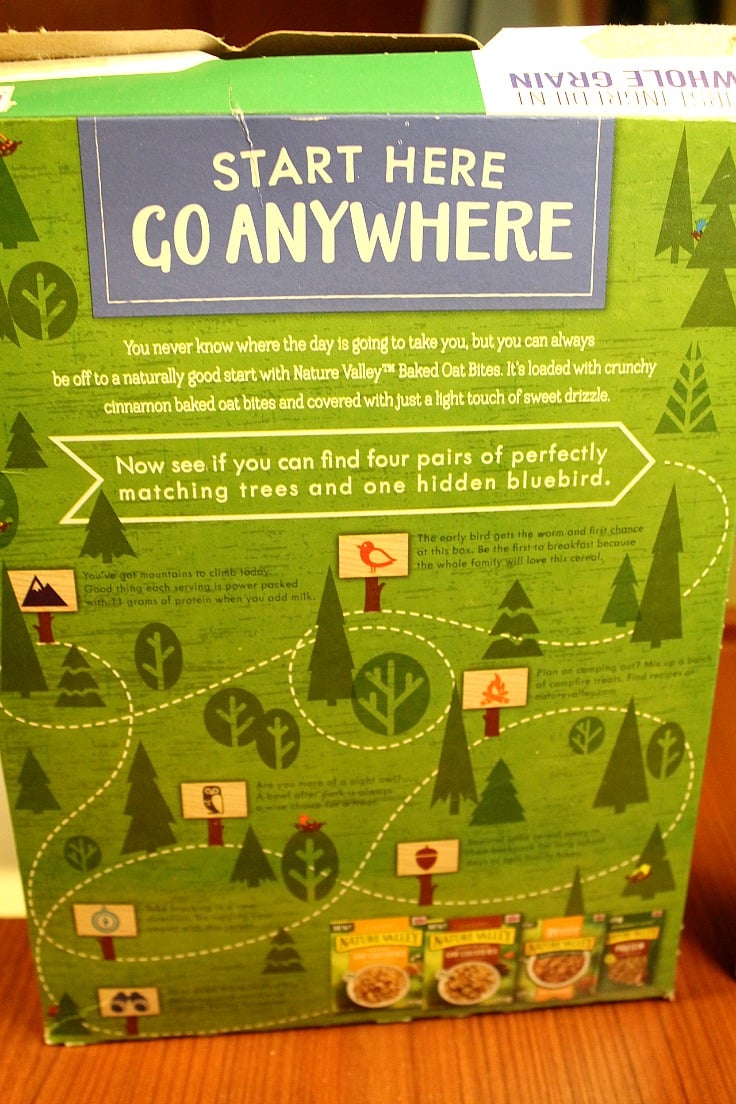 So there are a lot of cereal boxes in this household, ready to be emptied and trashed, about every couple of days. Wouldn't it be such a waste? I think it would and what better way to put these babies to a good use than a useful cereal box notebook.
You can make a handy dandy DIY notebook (or a whole bunch of those), for your personal use or for your kids, with my easy and quick tutorial. I made these for Ellie, because she loves drawing and she always has to have a notebook and a pen around, especially when we're on the go or traveling long distance. She loves it so much that she even draws while walking or playing with other kids! You might even say she's addicted to her DIY mini notebook!
So what do you think? Wanna learn how to make notebooks? These are so fun, you'll probably find yourself emptying all the cereal boxes as fast as possible so you can make your own notebook! Decorate and personalize your DIY notebook as much as you like, to suit your style!
DIY Notebook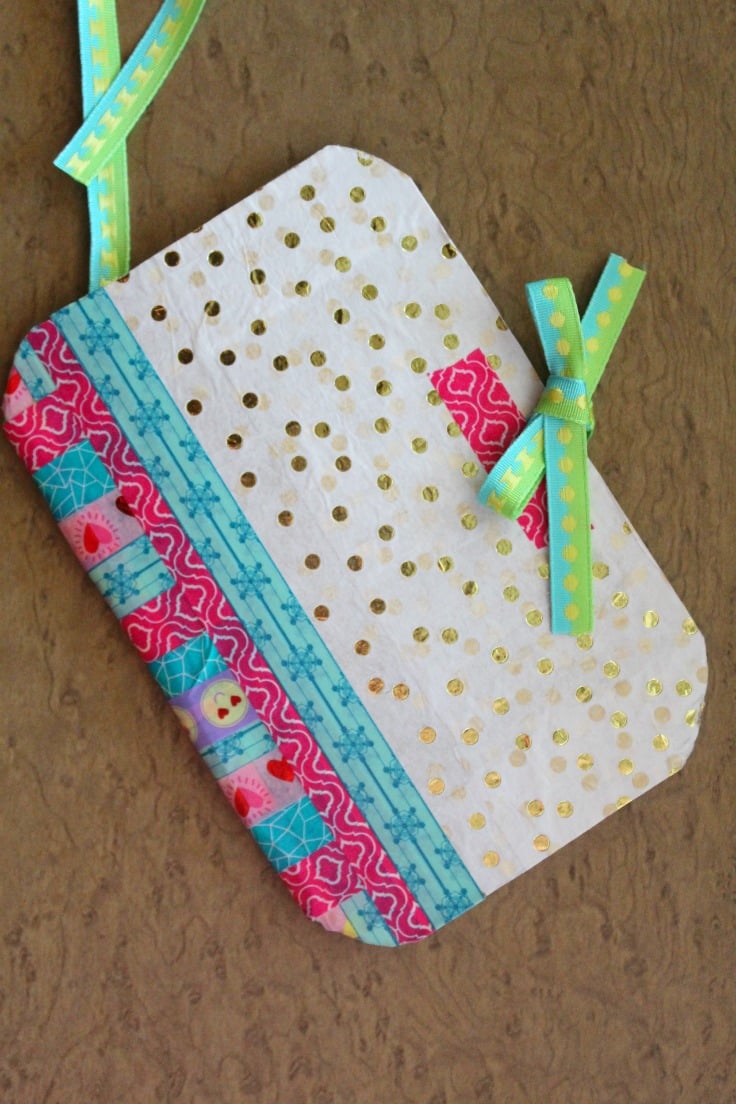 Materials:
Empty cereal box
Scissors
Ruler
Pen
Paper for the inside pages
Glue stick
Tissue paper
Hole puncher
Ribbon
Washi tape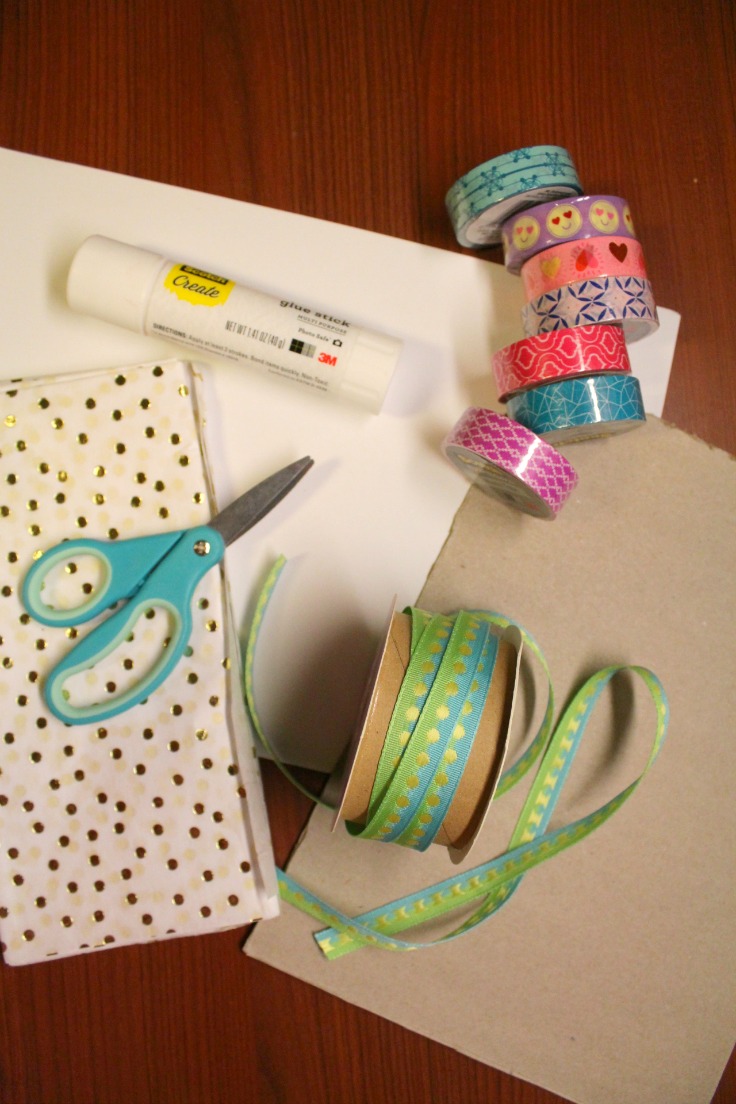 Directions:
Cut out the front and the back of the cereal box to create your covers.
Cut tissue paper to fit the covers
Apply glue on one side and then glue the tissue paper onto the cereal box. Do the same for the other side. Alternatively you can apply tissue paper only on the images of the cereal box. I made both versions but I like more the first one, with both sides covered in tissue paper.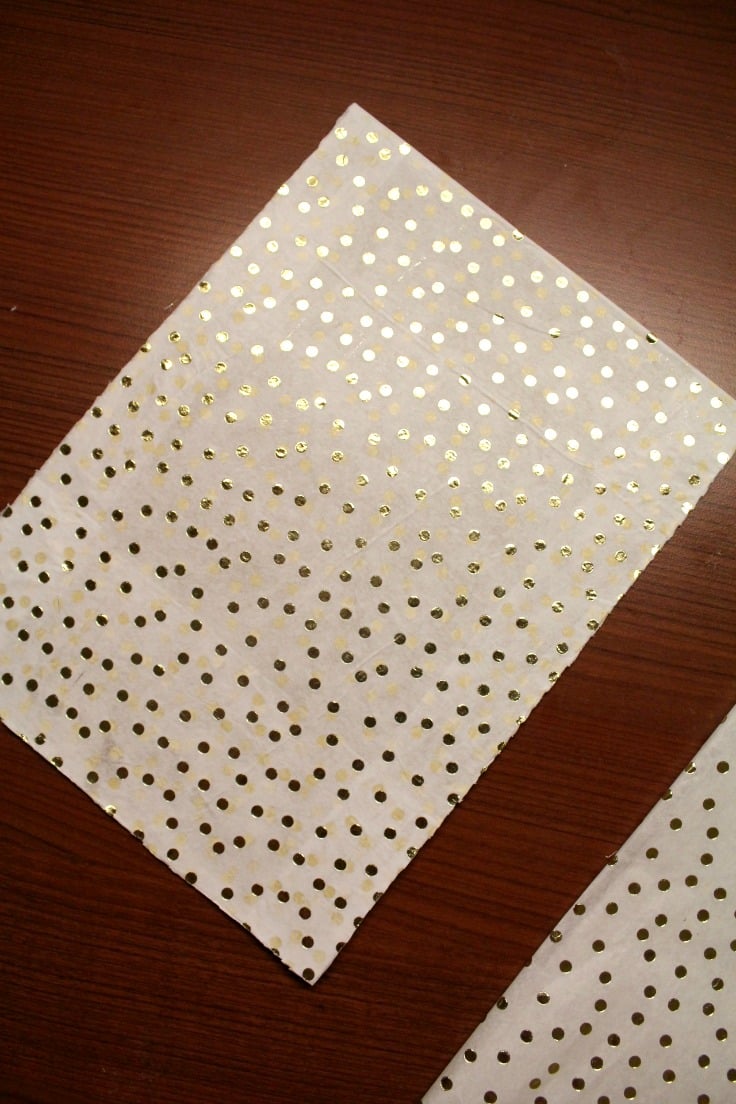 Cut around the edges to remove any excess tissue paper.
Grab your paper for the inside pages and trim down so they're 1/4″ smaller than the covers, on all sides.
Make 4 holes down the spine of the notebook, punching the holes through the papers and the cover.
Run ribbon through the holes, then glue the ends to the outside of the cover.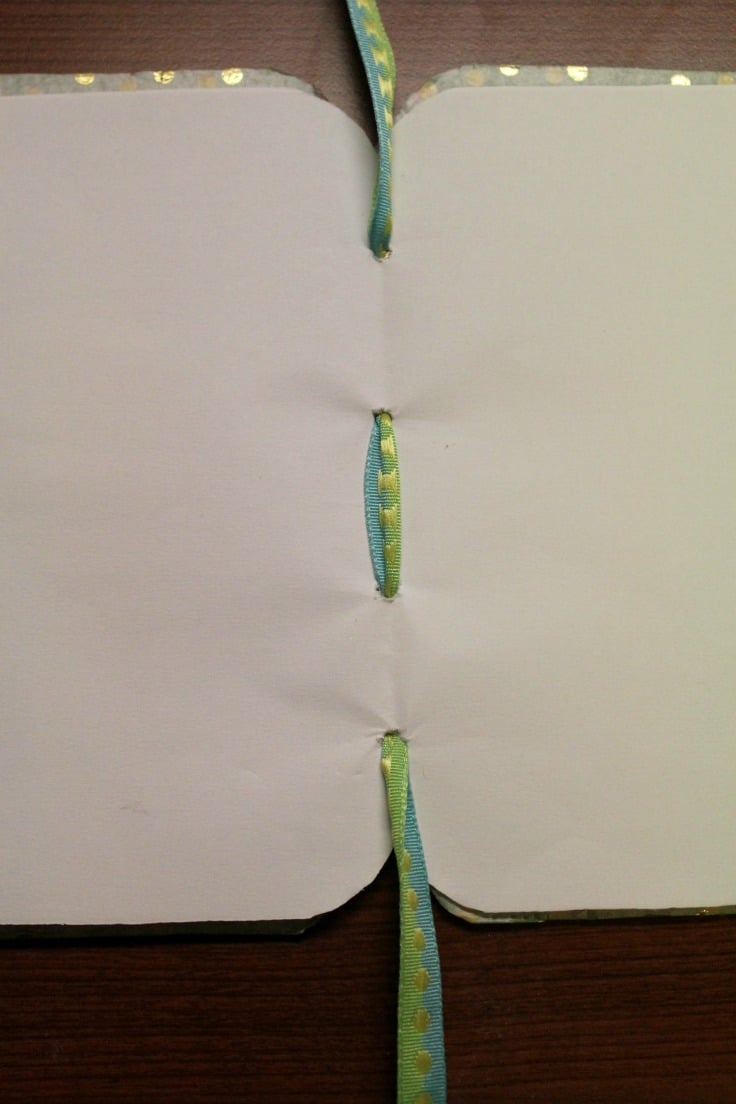 Apply washi tape to the spine, first horizontally, then vertically, just on the edges of the washi tape stripes you've applies first.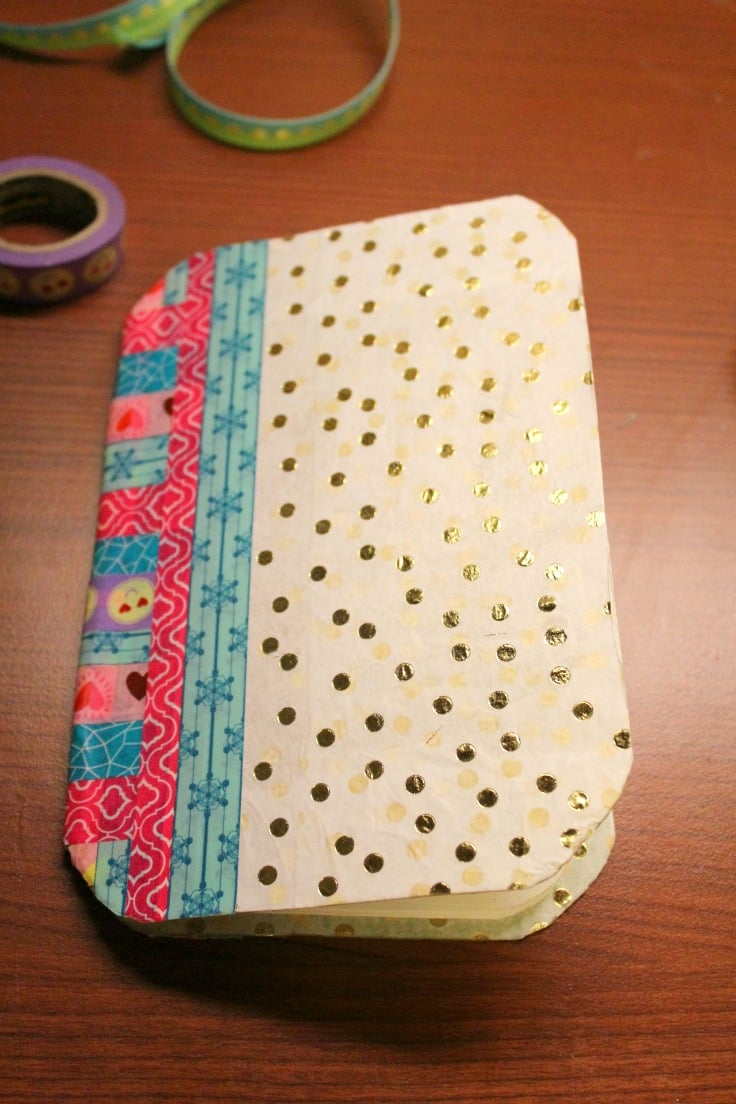 Take 2 pieces of ribbon of about 5″ each. Attach one strip to one side of the cover, using glue to keep it in place and washi tape to cover the glued end. Do the same for the other side of the cover then tie the ribbons together to close the notebook.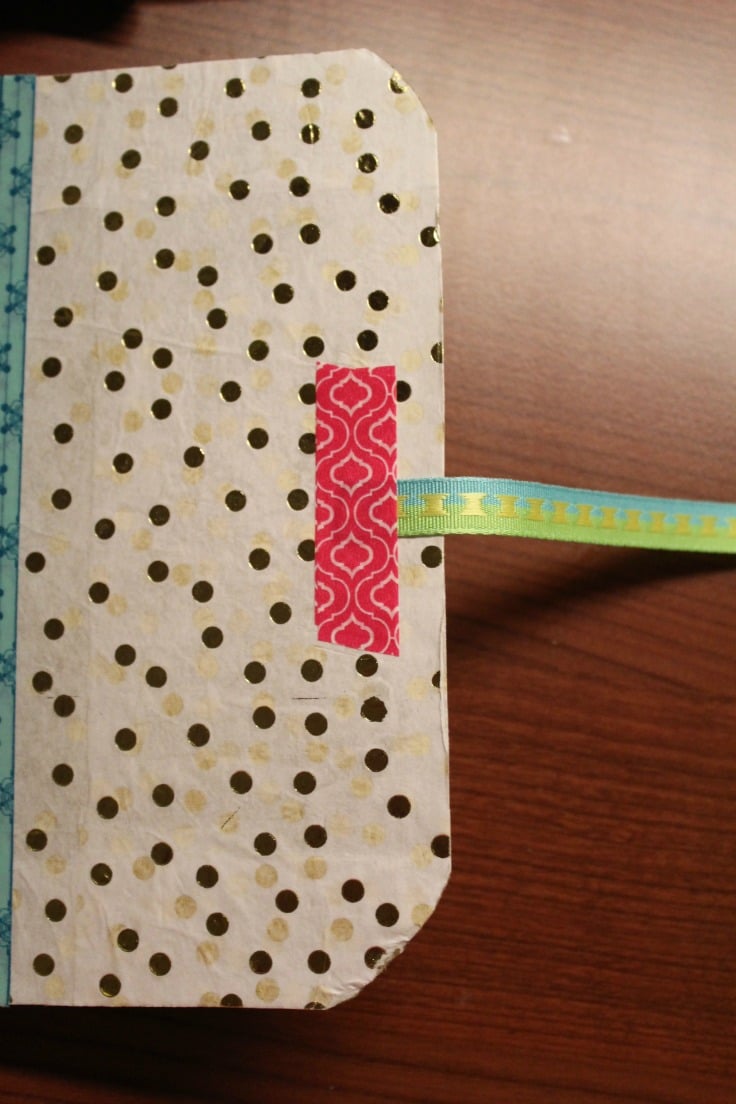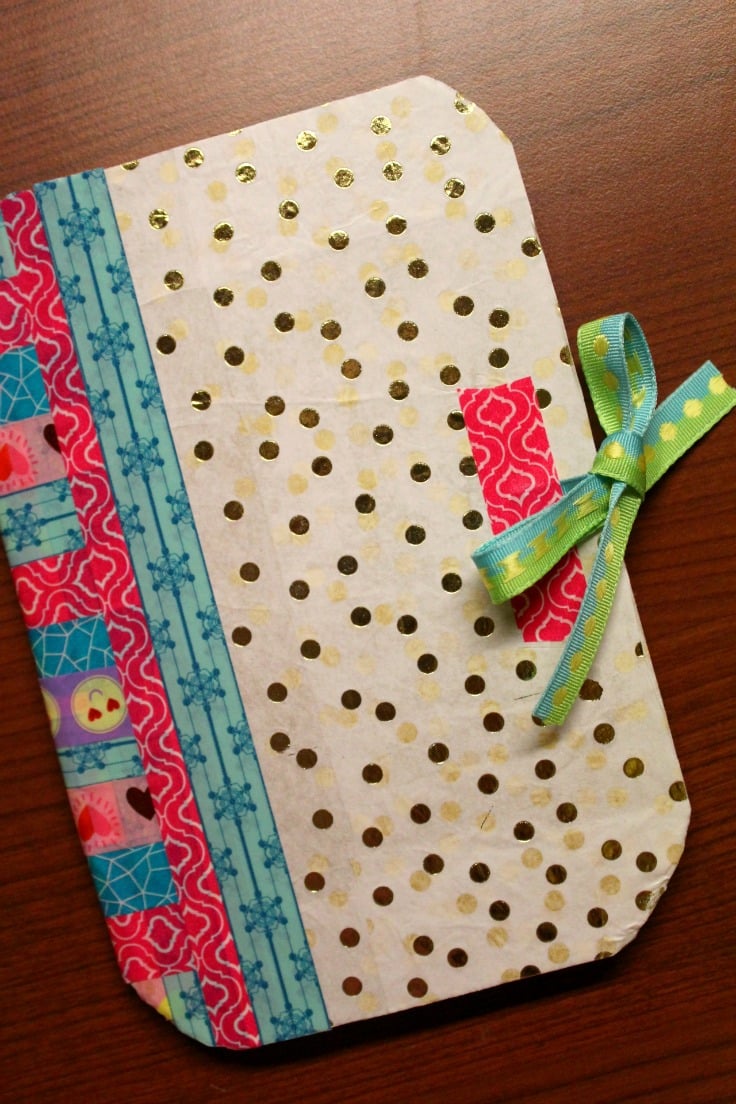 For a more interesting look you can round up the corners as I did but it's only optional.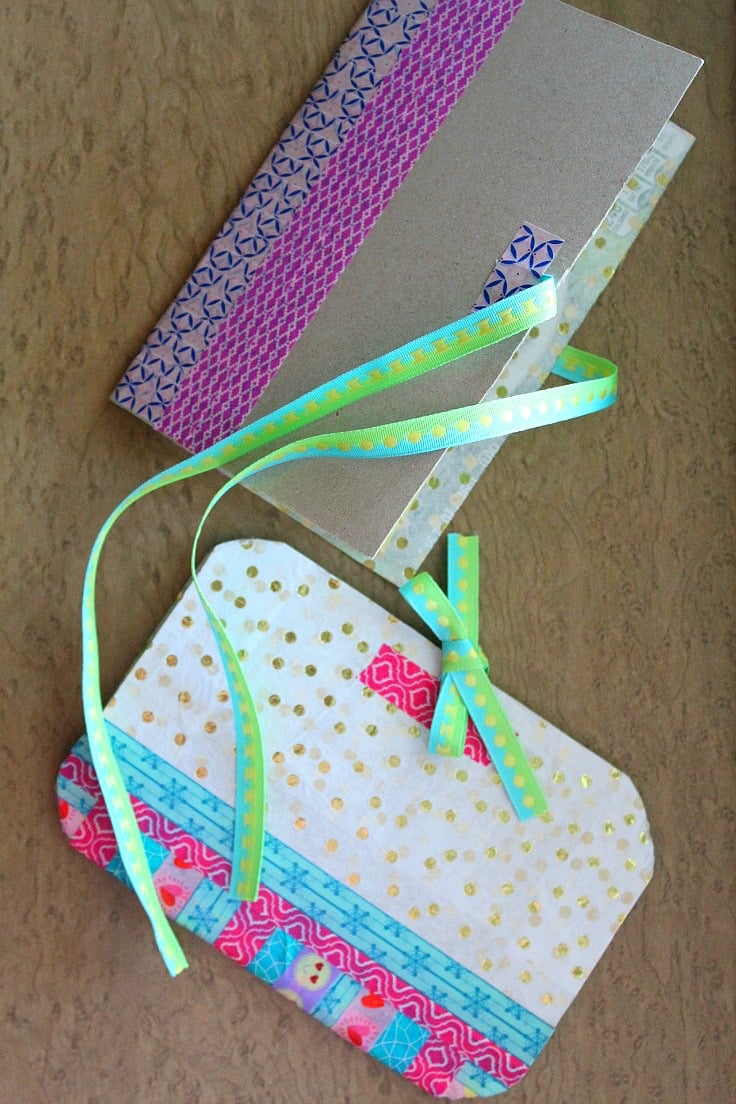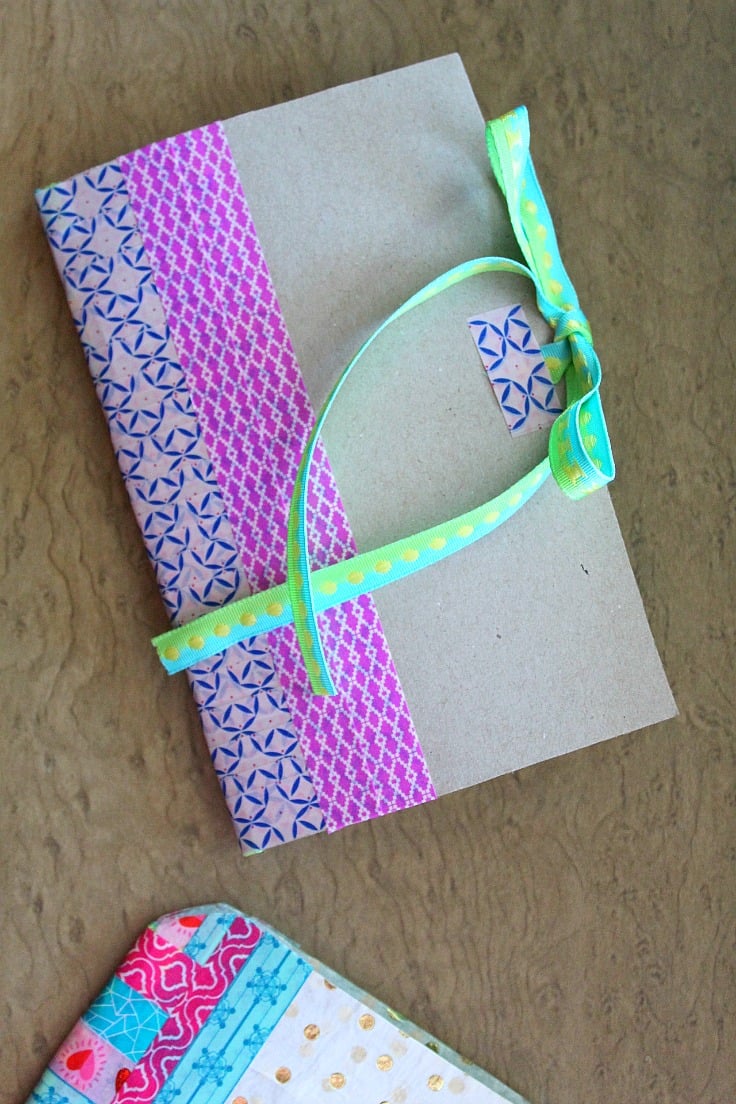 I hope you enjoyed my DIY notebook tutorial. If you make it please let me know in the comments, I'd love to see your work!
Pin to save for later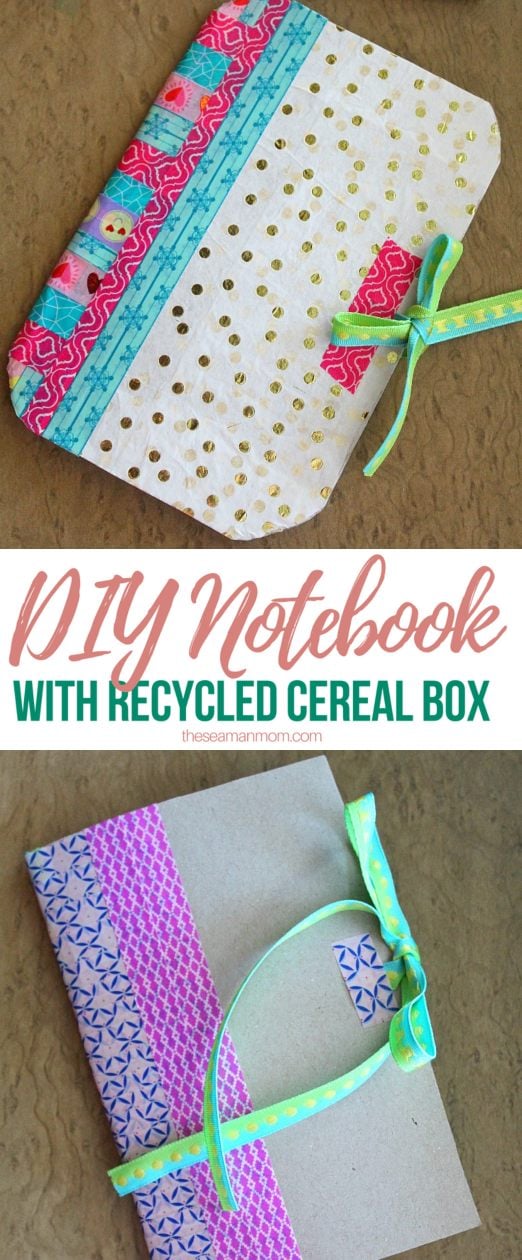 More articles you might like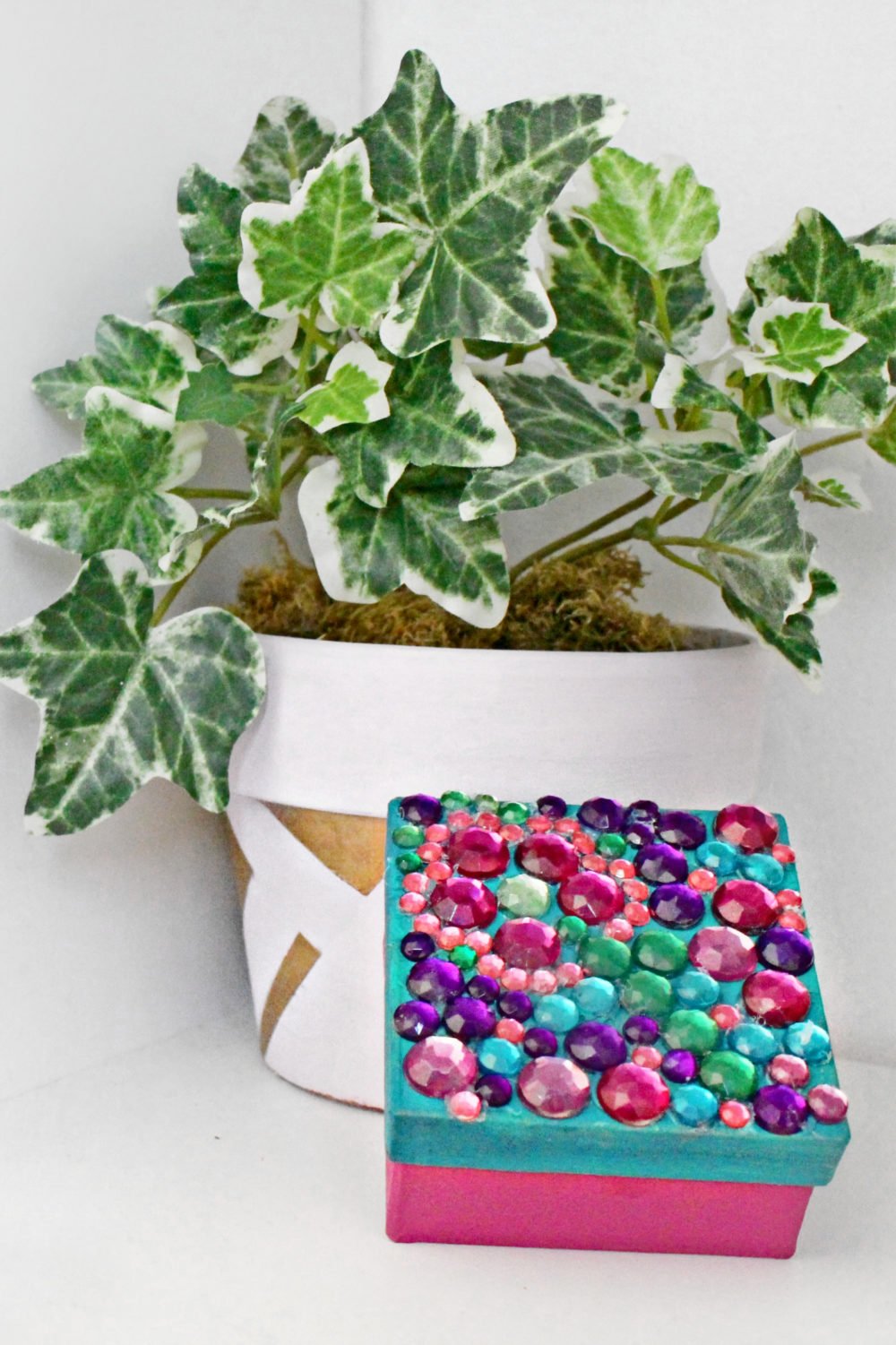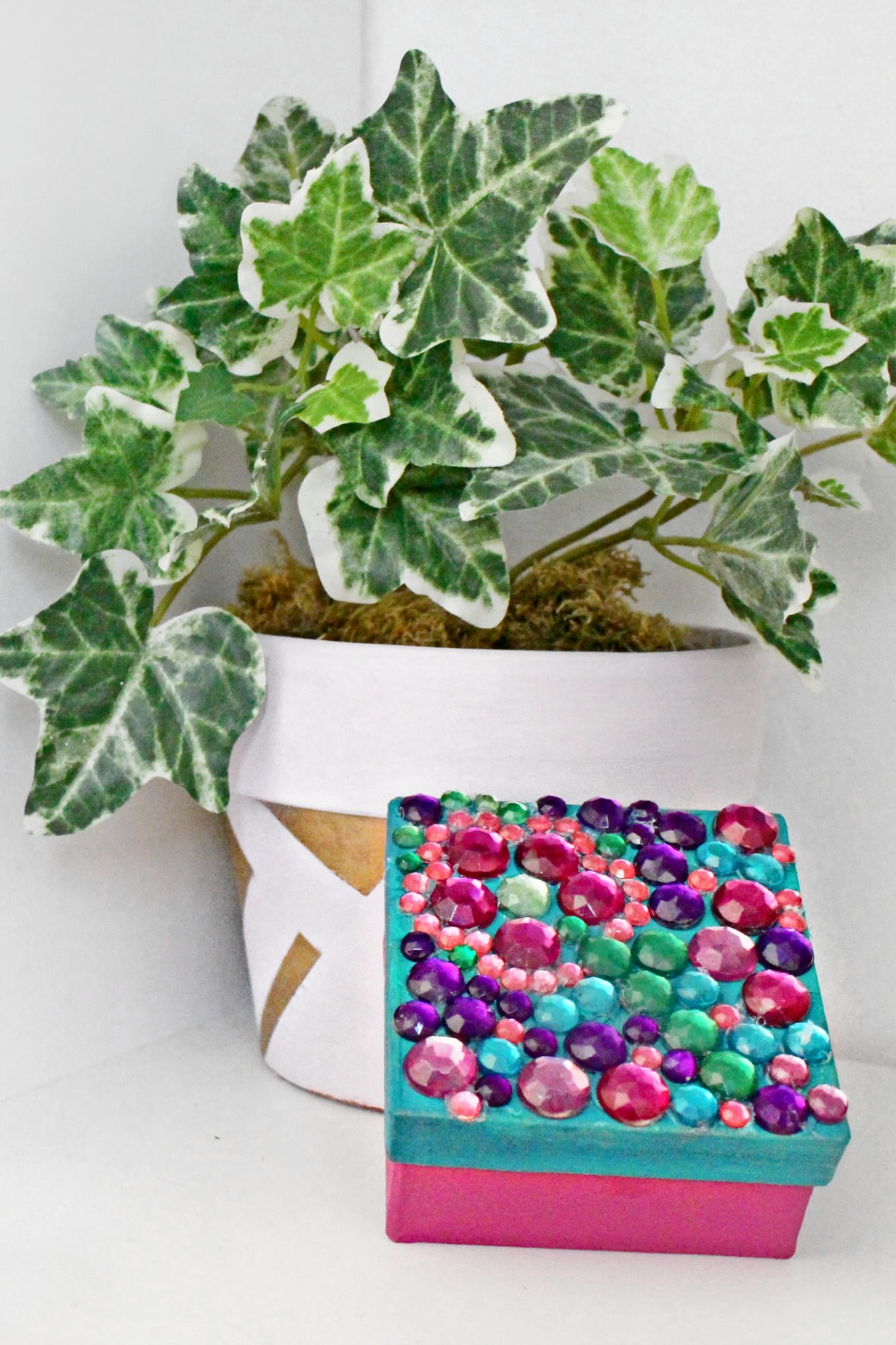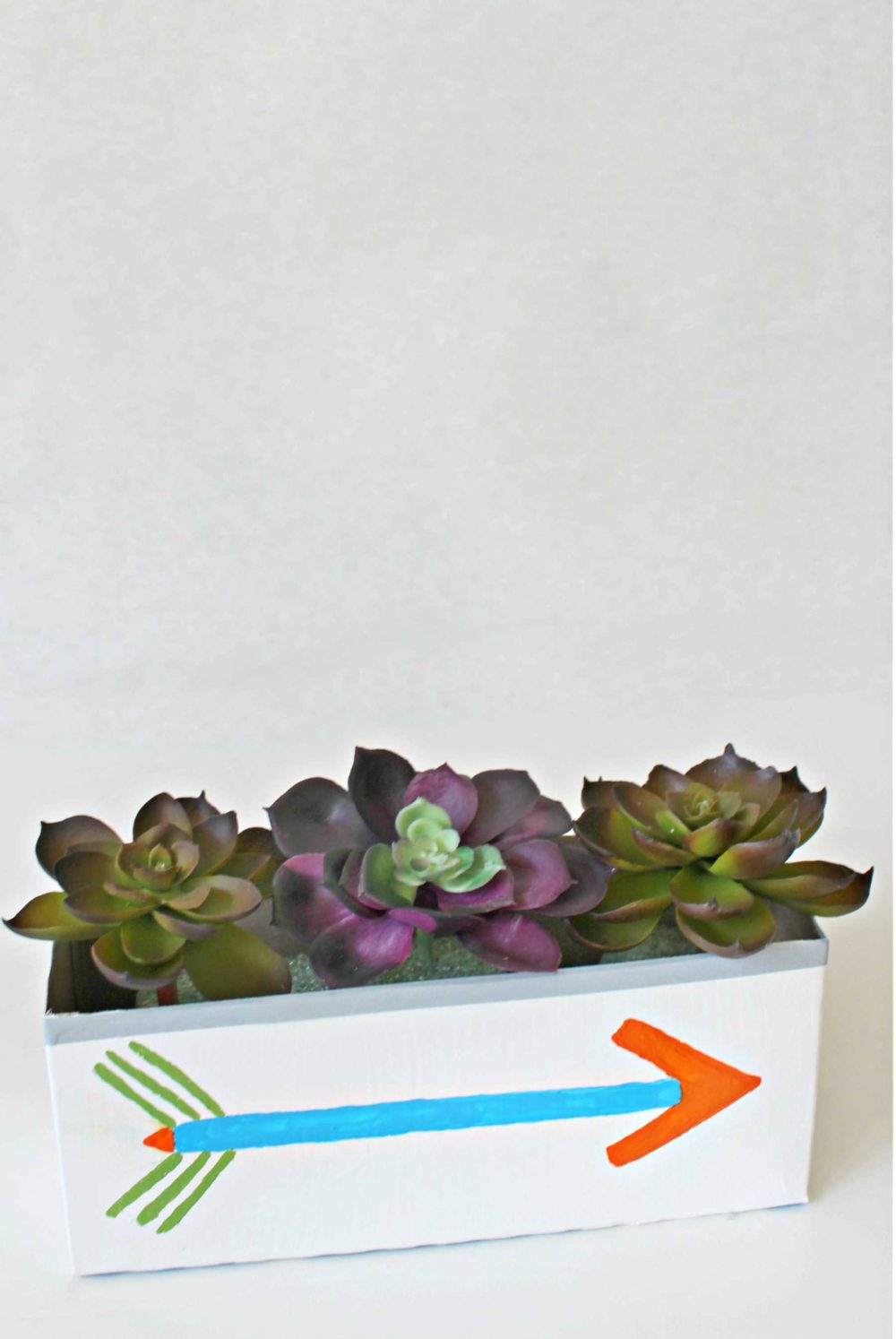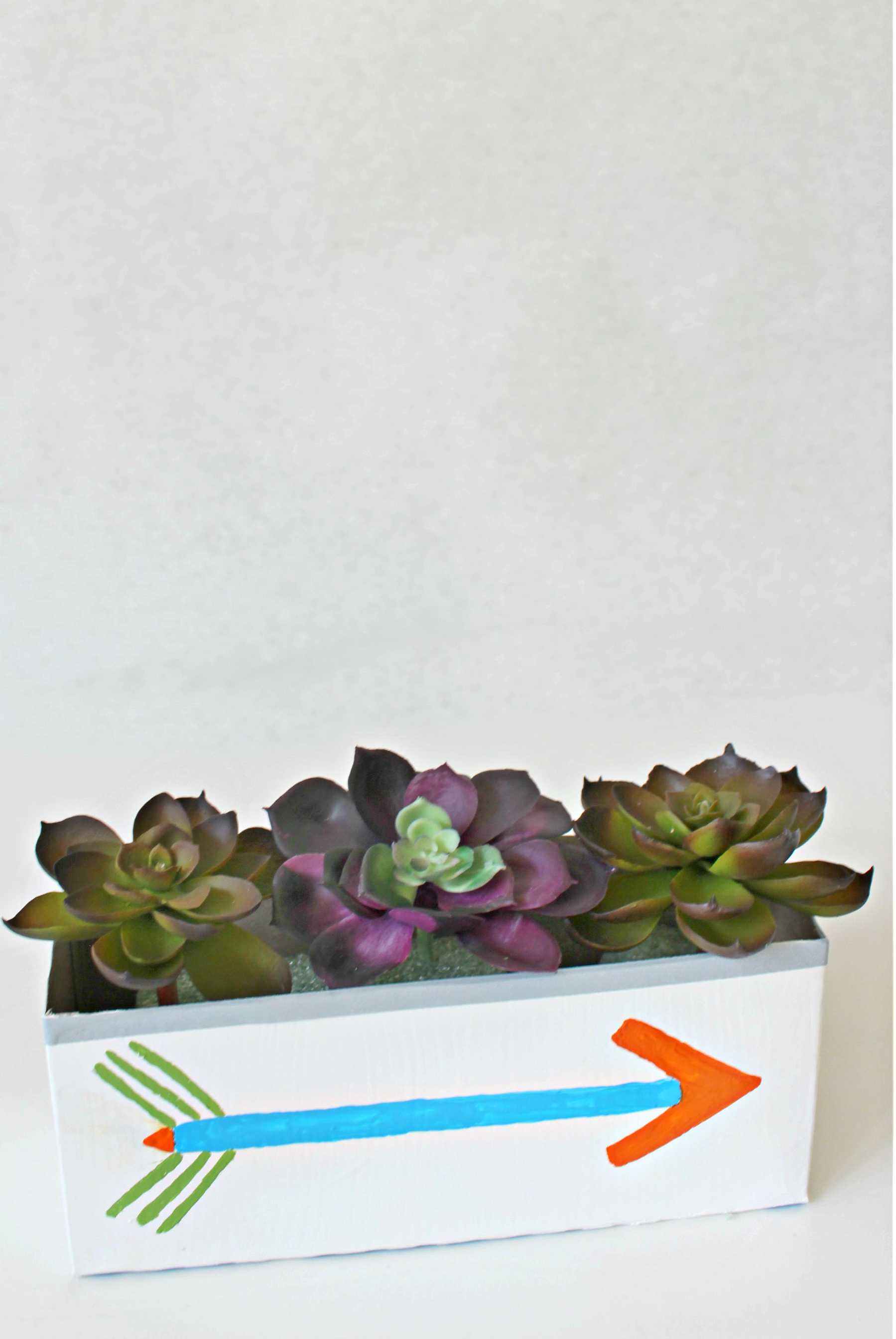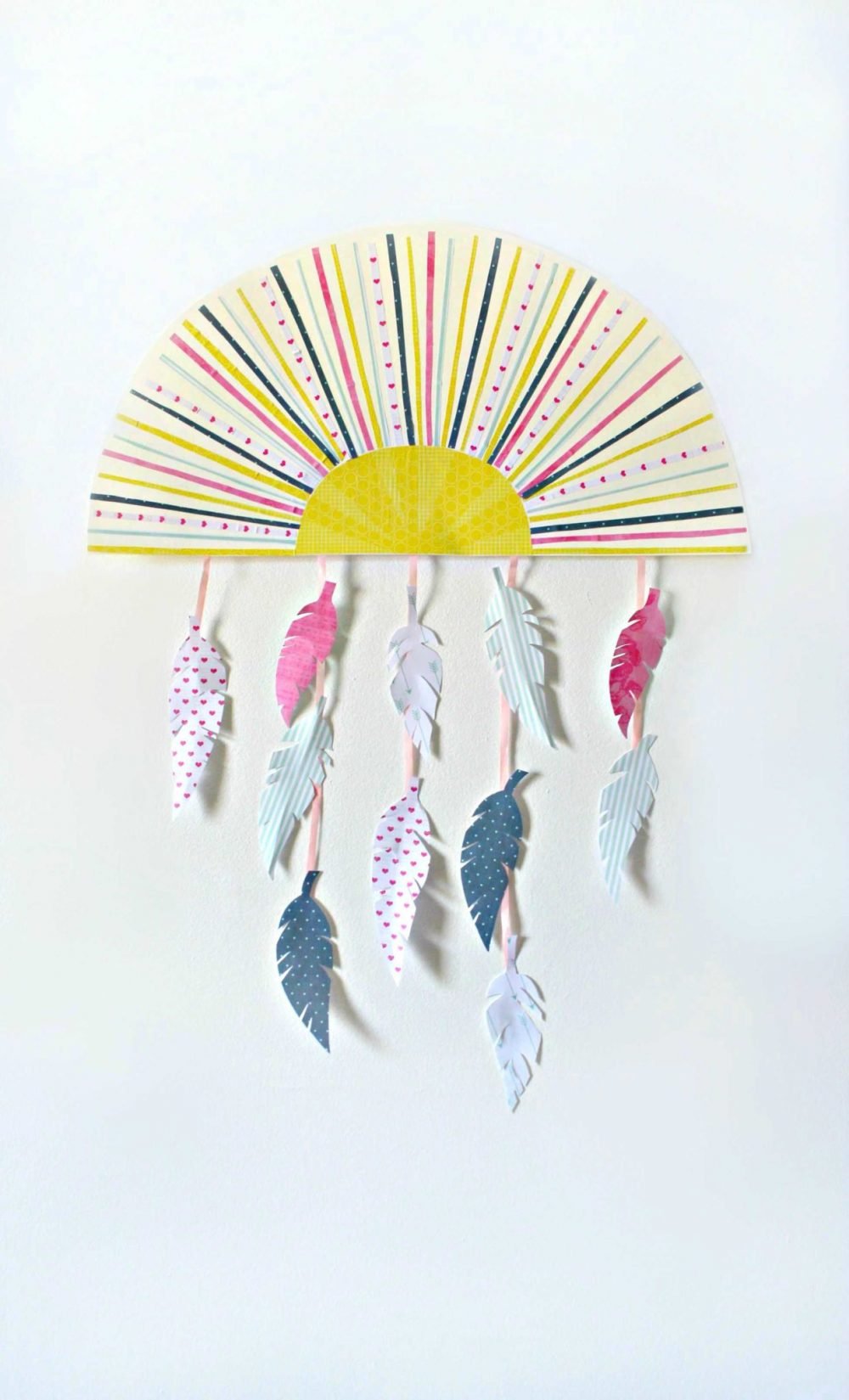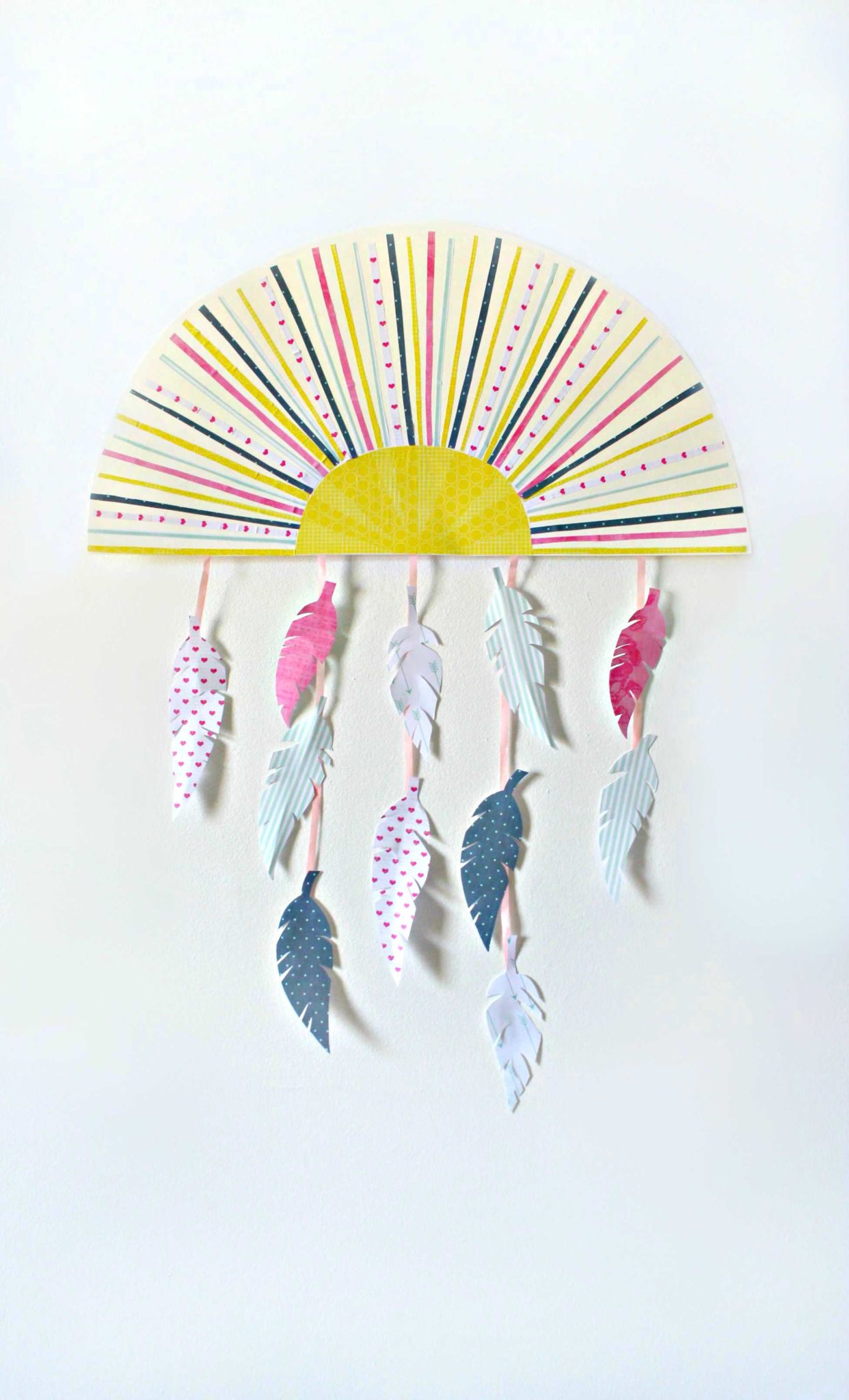 Most popular craft
DIY phone stand with recycled toilet paper rolls