Handmade wool ball garland
Article may contain Amazon & affiliate links. As an Amazon Associate I earn from qualifying purchases at no additional cost to you.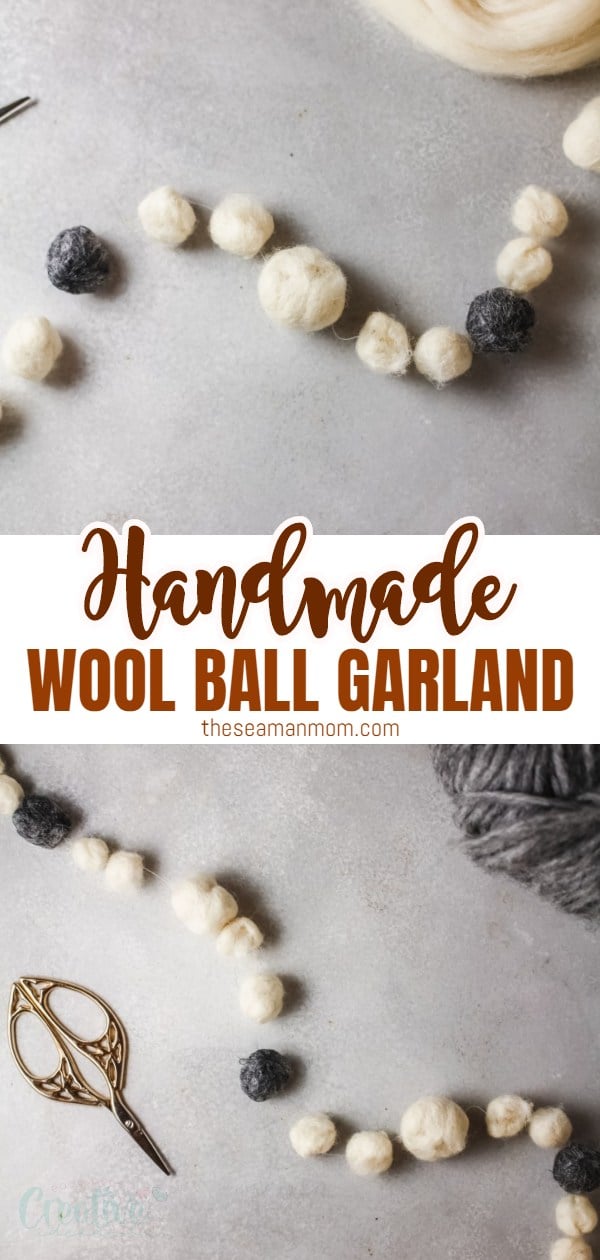 Wool felt balls are incredibly fun! Use them to make a wool ball garland that works to decorate any corner of your home! Customize the colors to fit the seasons and play up with the patterns as much as you want!
Wool ball garland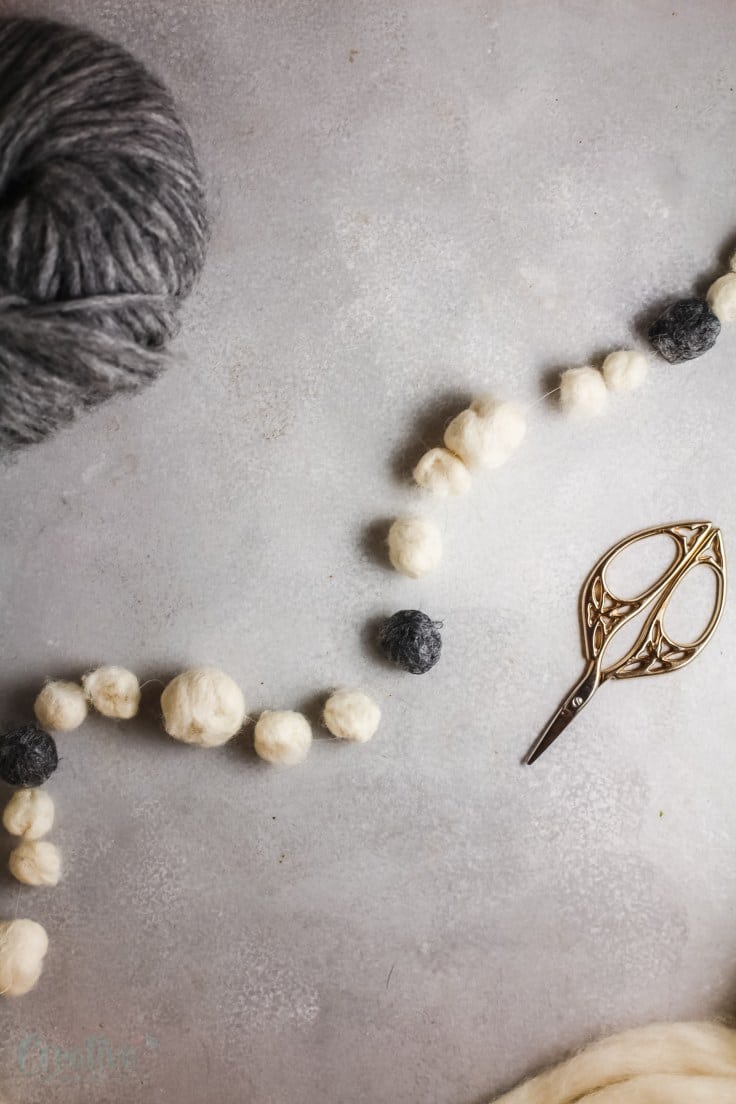 This wool ball garland is so amazing! It makes any space look a million times cuter and it's incredibly easy to make! I usually make wool felt ball garland to decorate my home for any season and festivity that's coming up.
I make my DIY felt ball garland in red and green for Christmas (or red and white so it looks like candy cakes). Made them in purple, oranges and black for Halloween. Green for St. Patrick's Day and even have a couple of neutral ones like the one in the pictures to fit those in between moments.
More decor ideas you will love: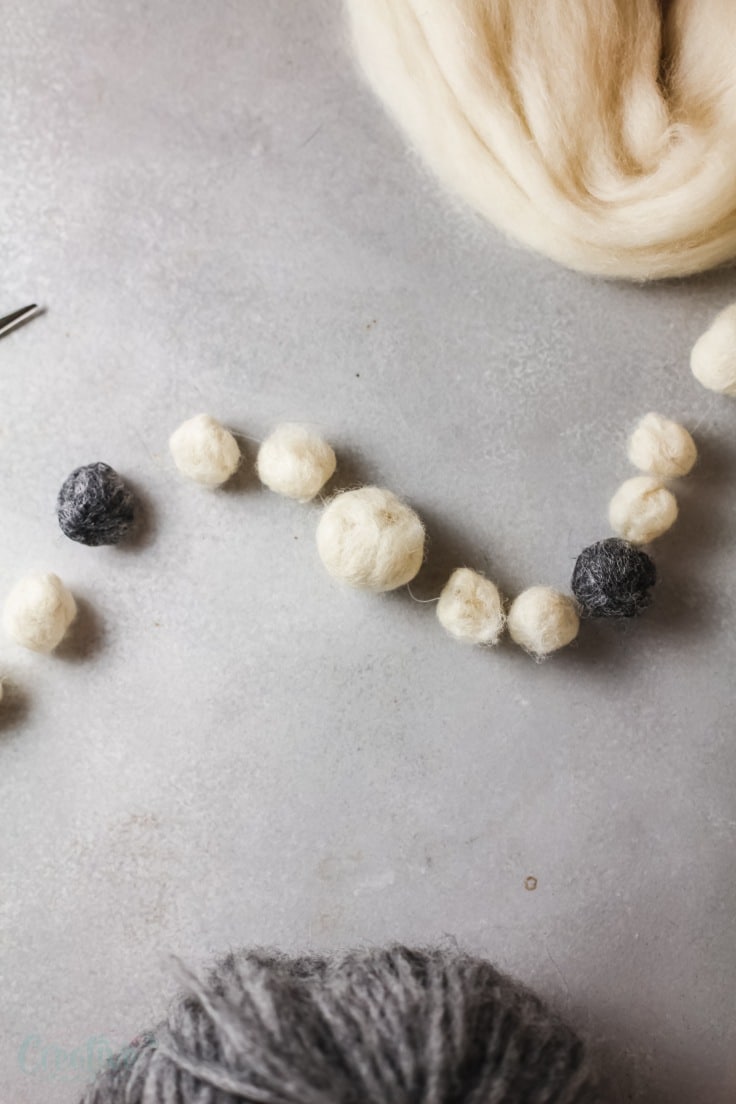 I usually buy the wool balls in bulk from places like Amazon, Etsy and my local craft shop. They are usually really affordable. However, I recently learned that you can make them yourself so obviously I had to try my hand at this.
The process of making your own wool balls (also named felt balls) is incredibly easy! You only need very basic materials and just a bit of time and from there to putting together your wool garland is just a matter of couple of minutes.
Felt ball garland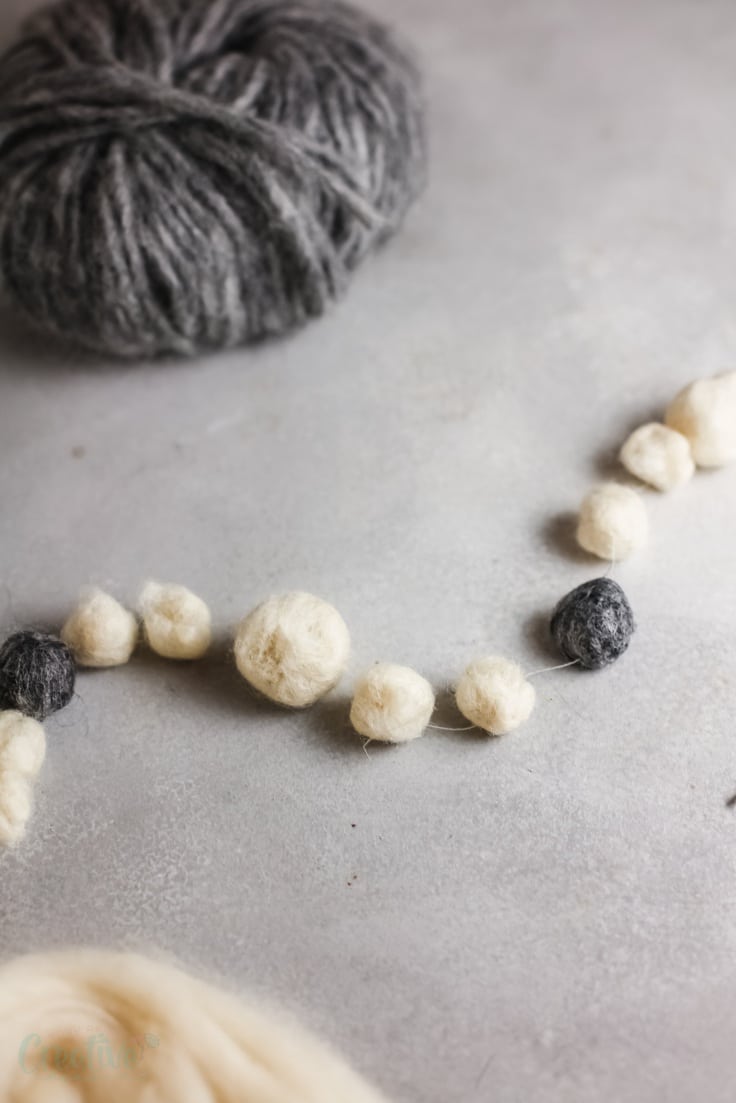 Materials:
Wool. Make sure you are using natural felting wool that can be fluffed up
½ Cup water
¼ Cup soap
More water to rinse
embroidery floss or twine
hand needle
Directions:
How to make a wool ball
1. Cut a small piece of wool and fluff it up.
2. In a small bowl combine water and soap.
3. Dip the wool in the soapy water.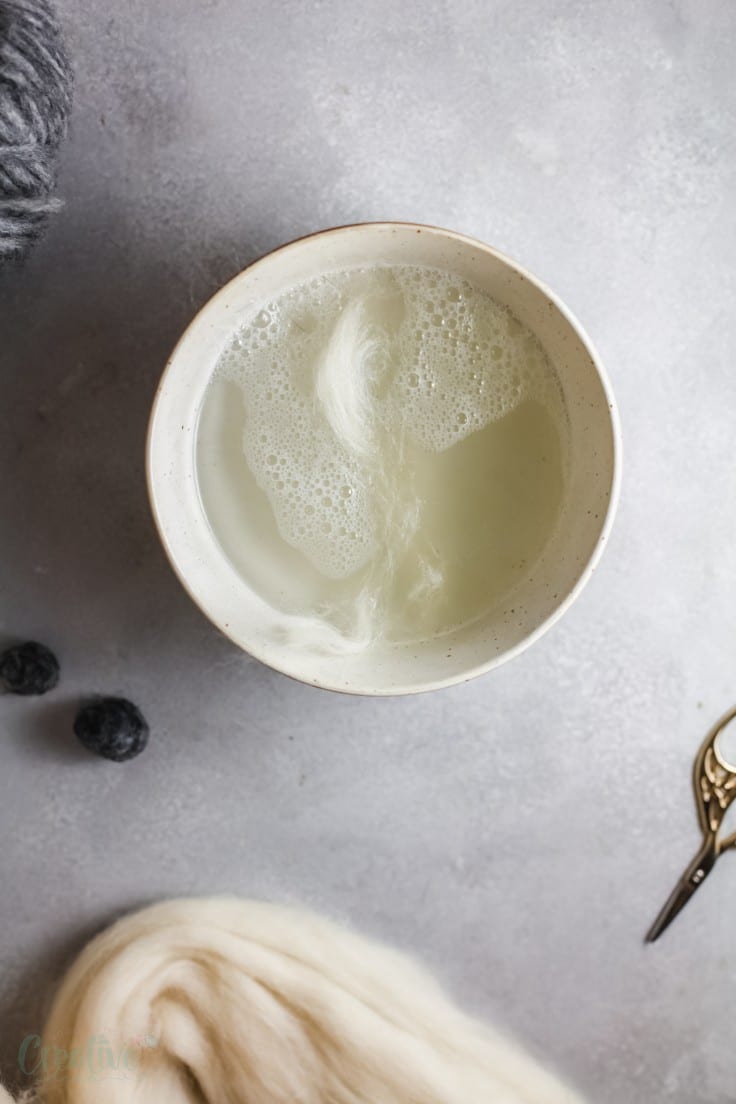 4. Take out and roll between the palm of your hands to shape a small ball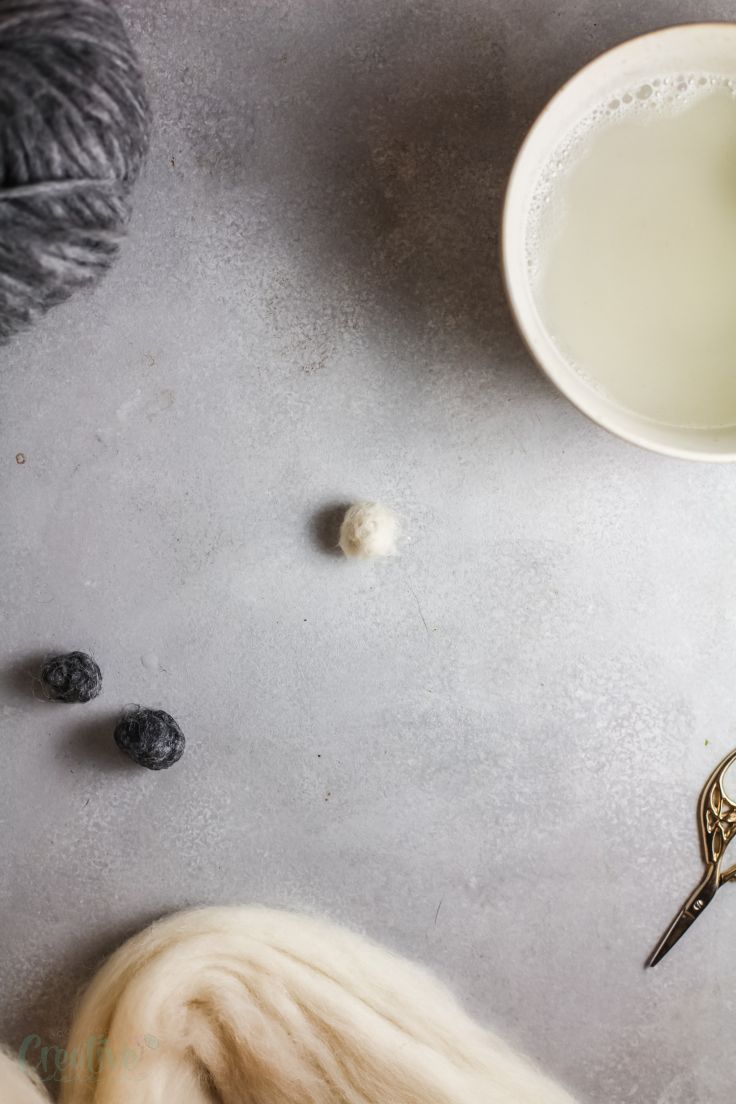 5. Dip it in a bowl of clean water to rinse it and let it air dry
And that's it! You can play up with the size of your wool balls and make them in any color combination you can think about.
How to make a wool ball garland
Once you have your wool balls ready you only need a piece of embroidery floss or twine and a needle. Add 2 feet of floss at each end of your garland to make sure you can hang it comfortably. So for example if you want to make a 5 foot garland you should cut around 9 foot twine.
1. Thread the needle with the twine/embroidery floss
2. Make a small knot to keep the ball in shape
3. Push the needle through the wool ball, trying to keep it in the middle
4. Make a small knot after each ball
5. Repeat the process with the rest of the balls
That's it! This wool ball garland is a super easy project to make! Little ones can help shaping the wool balls so that makes it the perfect rainy days DIY too!
Pin to save for later