Wine Bottle Art Home Decor Idea
Article may contain Amazon & affiliate links. As an Amazon Associate I earn from qualifying purchases at no additional cost to you.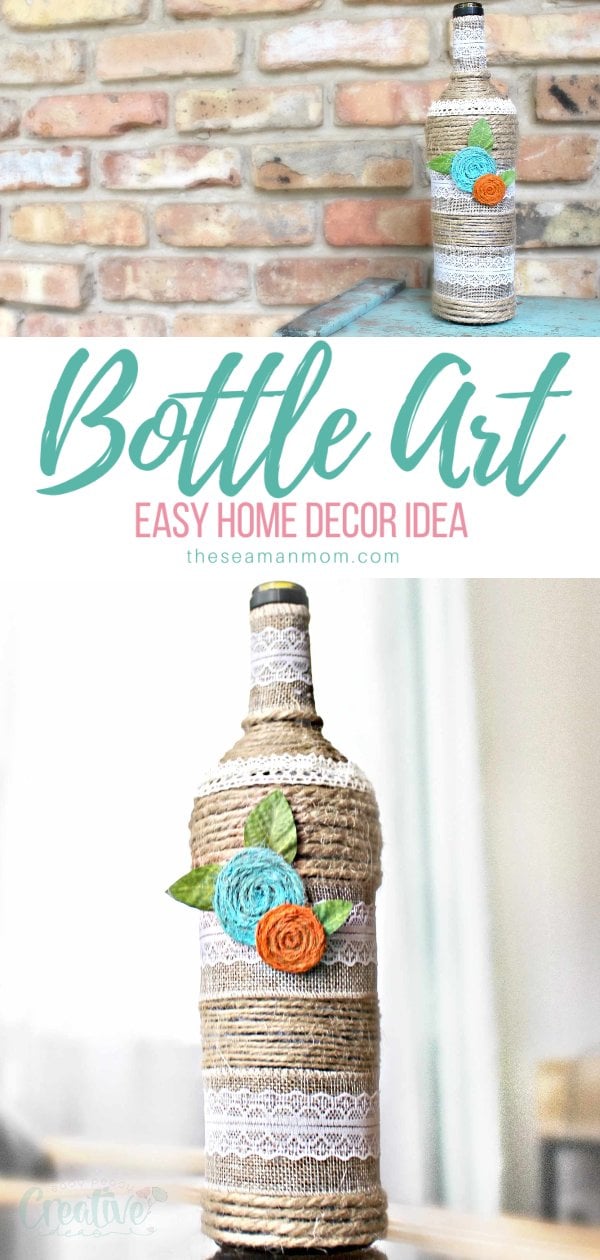 Looking for ways to re-purpose those old wine bottles you keep collecting? Learn how to decorate glass bottles with this simple but gorgeous bottle art idea!
Wine bottle art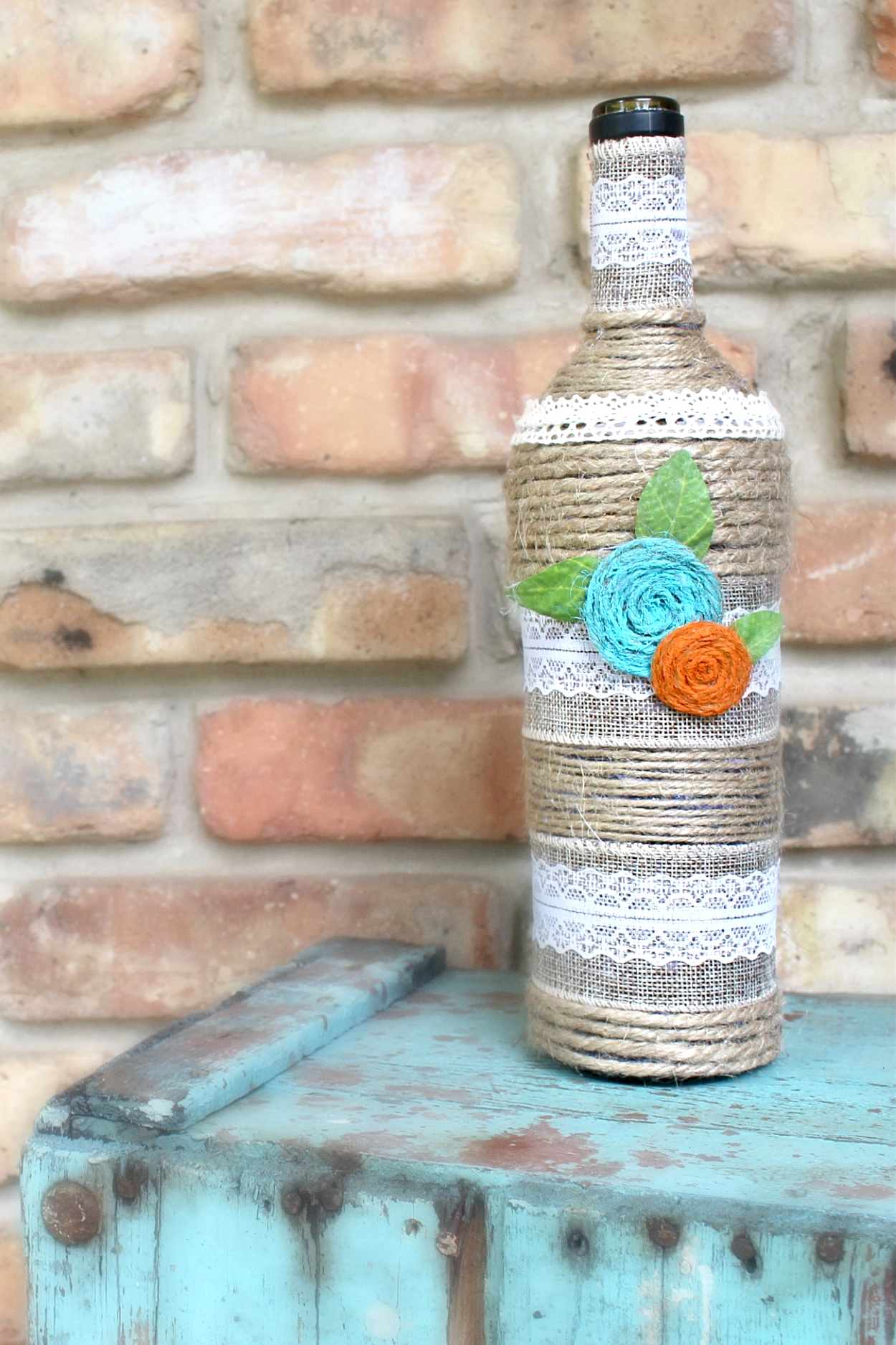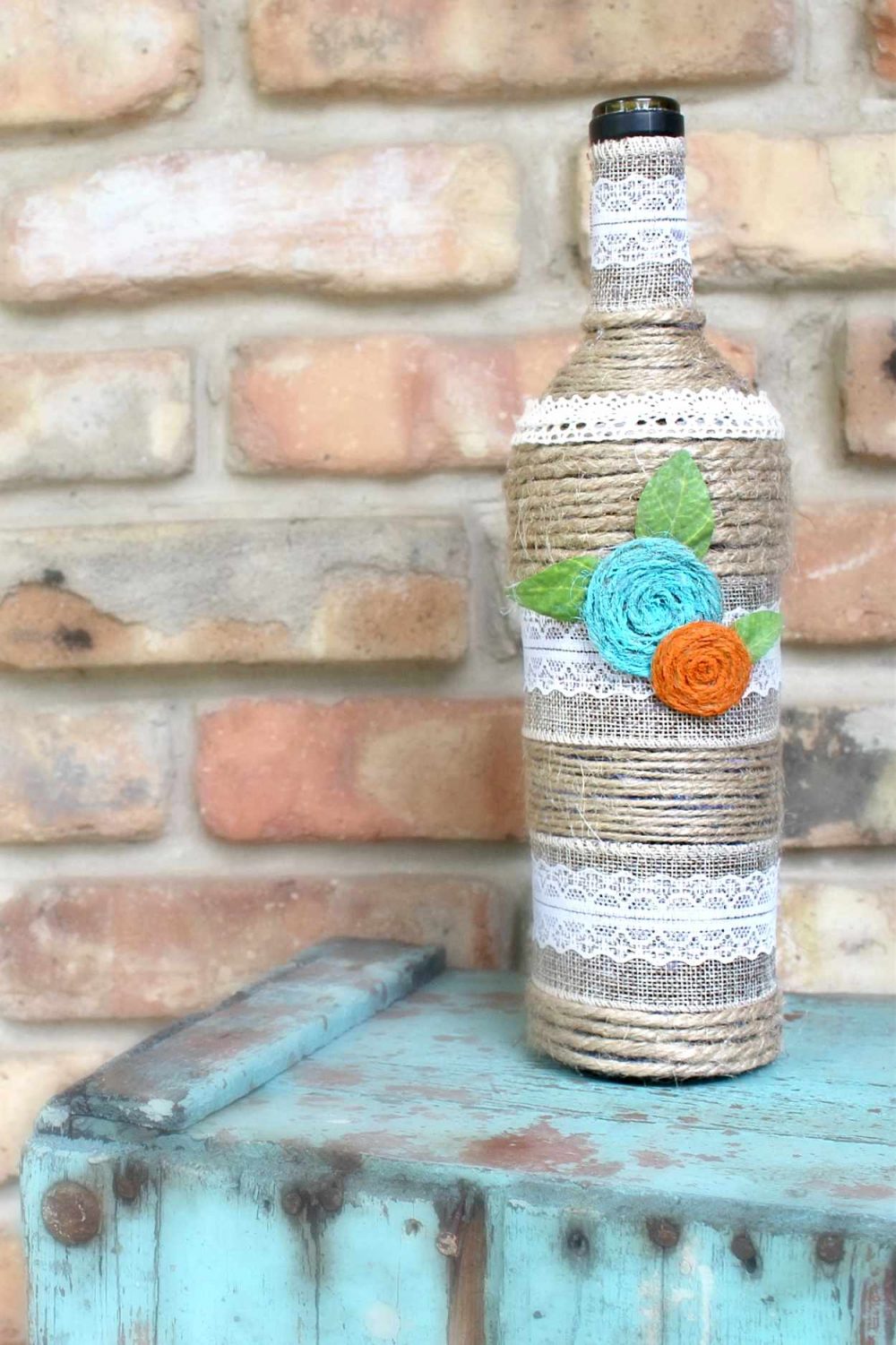 Looking for bottle art ideas? Opening up a wine bottle might be fun but recycling those bad boys is both fun and rewarding, particularly when you end up making gorgeous home decor like this bottle art! Making this twine wrapped wine bottle is insanely easy and you could use your newly created wine bottle decor for so many other wonderful purposes.
Other recycled crafts you might like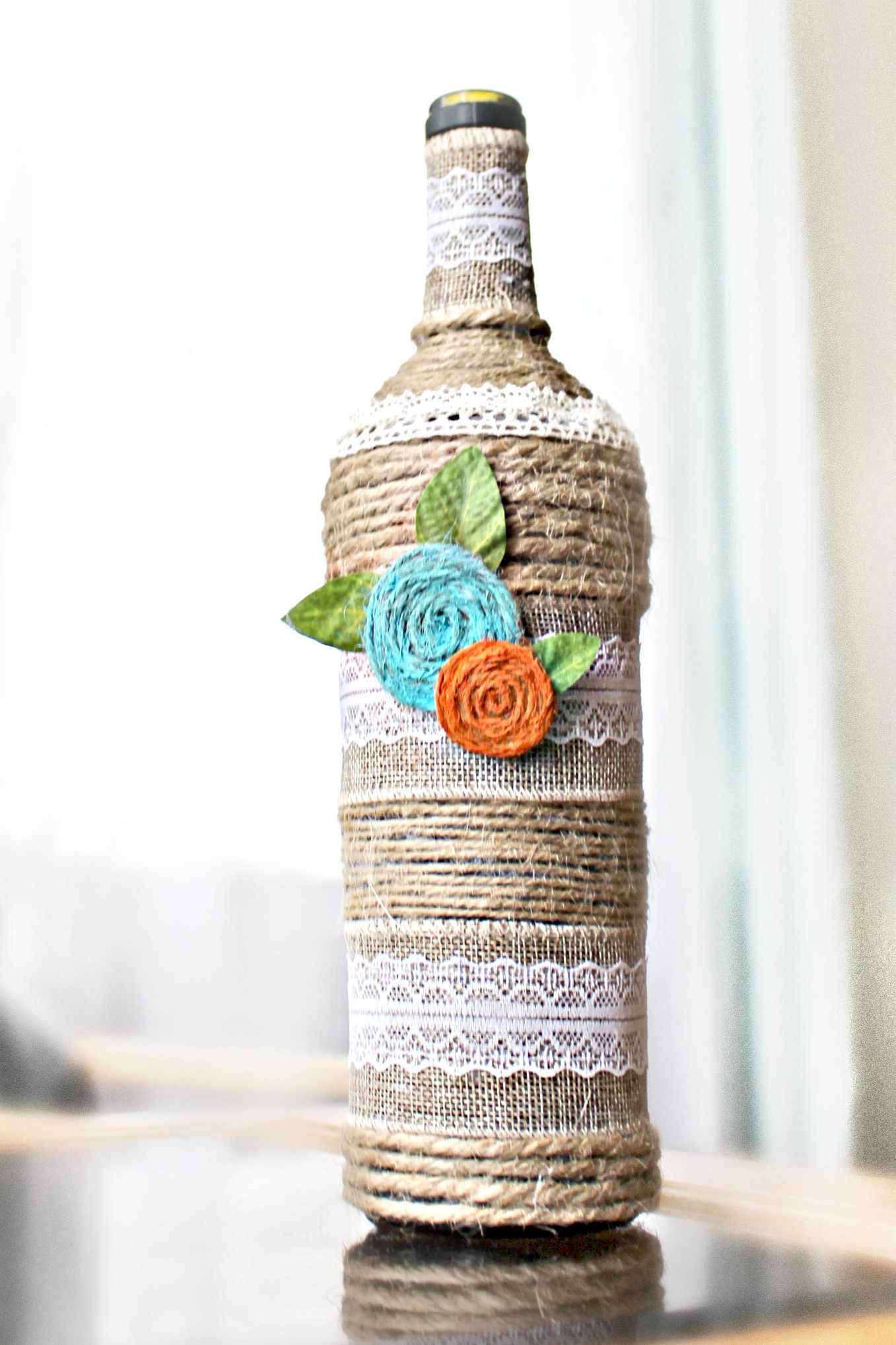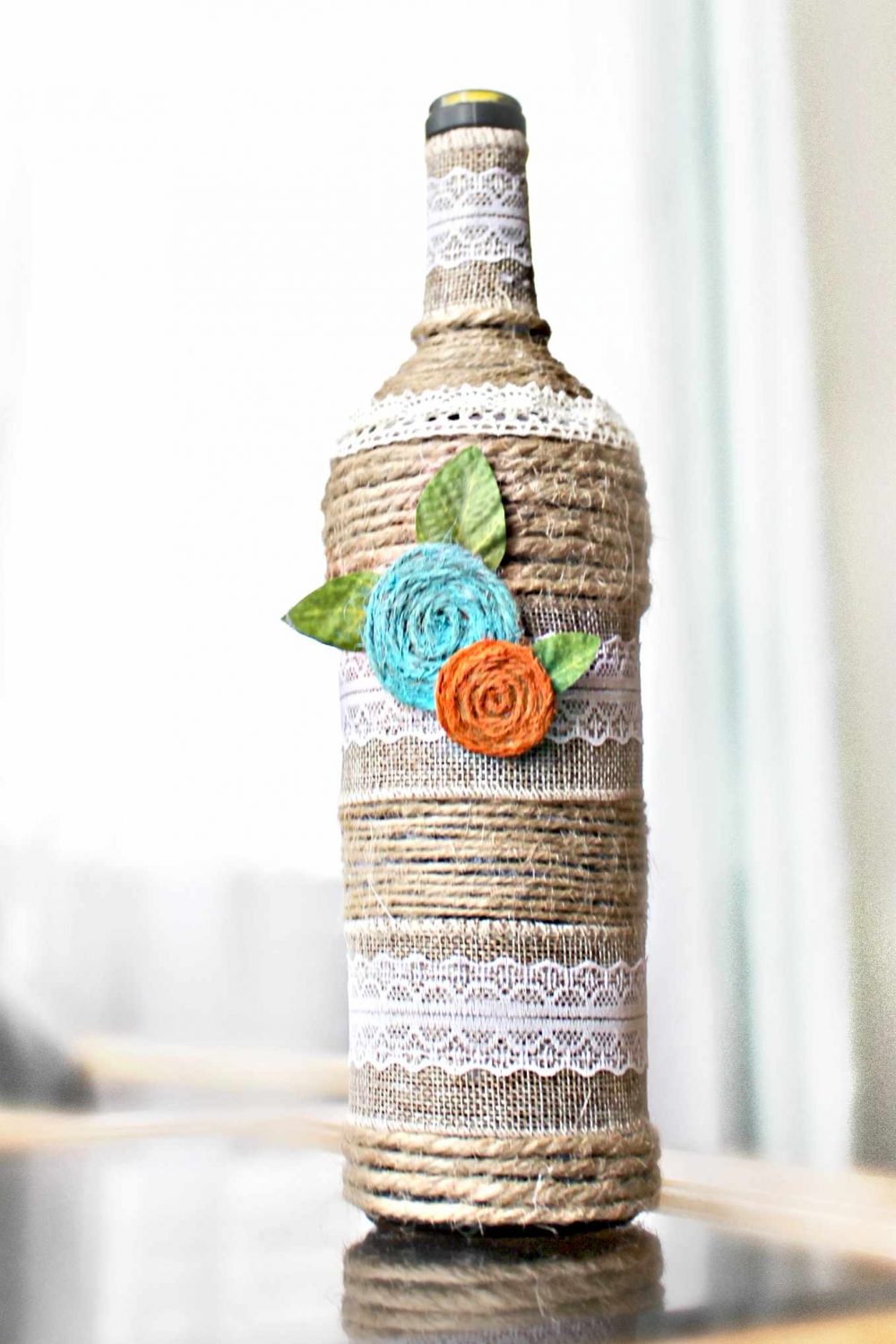 I totally see this bottle art a great idea for weddings or holidays as centerpieces, a bridal shower, gift ideas for friends and family, or a garden party in summer! While these decorated wine bottles add a lovely, romantic and rustic touch, I think they'll look great in any type of decor. You could even go the extra mile and use this beautiful bottle art as a flower vase! Fair enough, it won't be able to fit a lot of flowers but less is more and minimal has always looked good!
If you've been wanting to try your hand at bottle decoration ideas, this is a great place to start, as it's so easy and quick to make and will only require a handful of simple materials. So what are you waiting for? Turn your love for recycling into fun, decorative pieces that will brighten up your house!
These quick projects are also made with twine:
Bottle art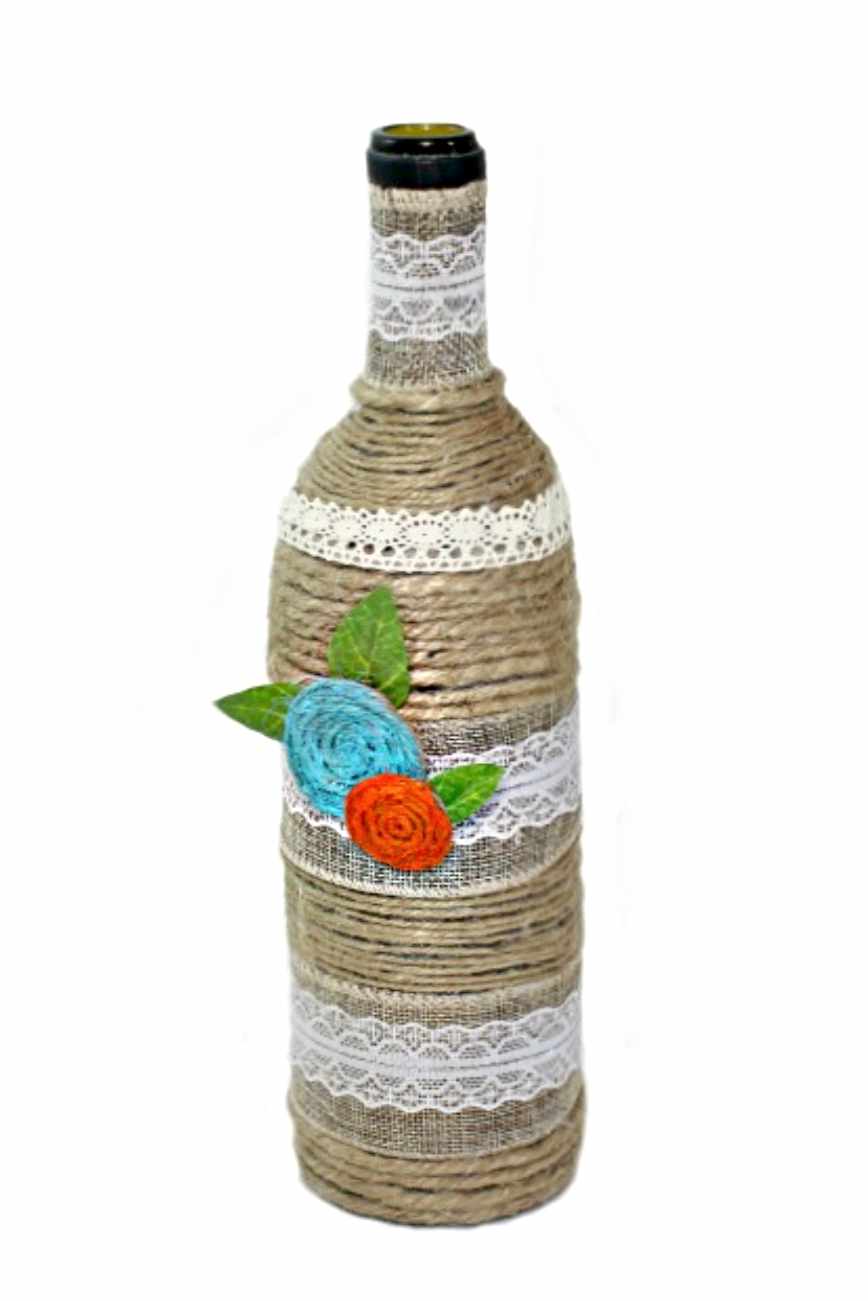 Materials:
Instructions:
Glue the twine & lace
Step 1. Use the thicker twine and glue gun to wrap around the bottom of the bottle. The twine should start a little bit higher than the bottom and go up about 4 times around the bottle or about 1" high.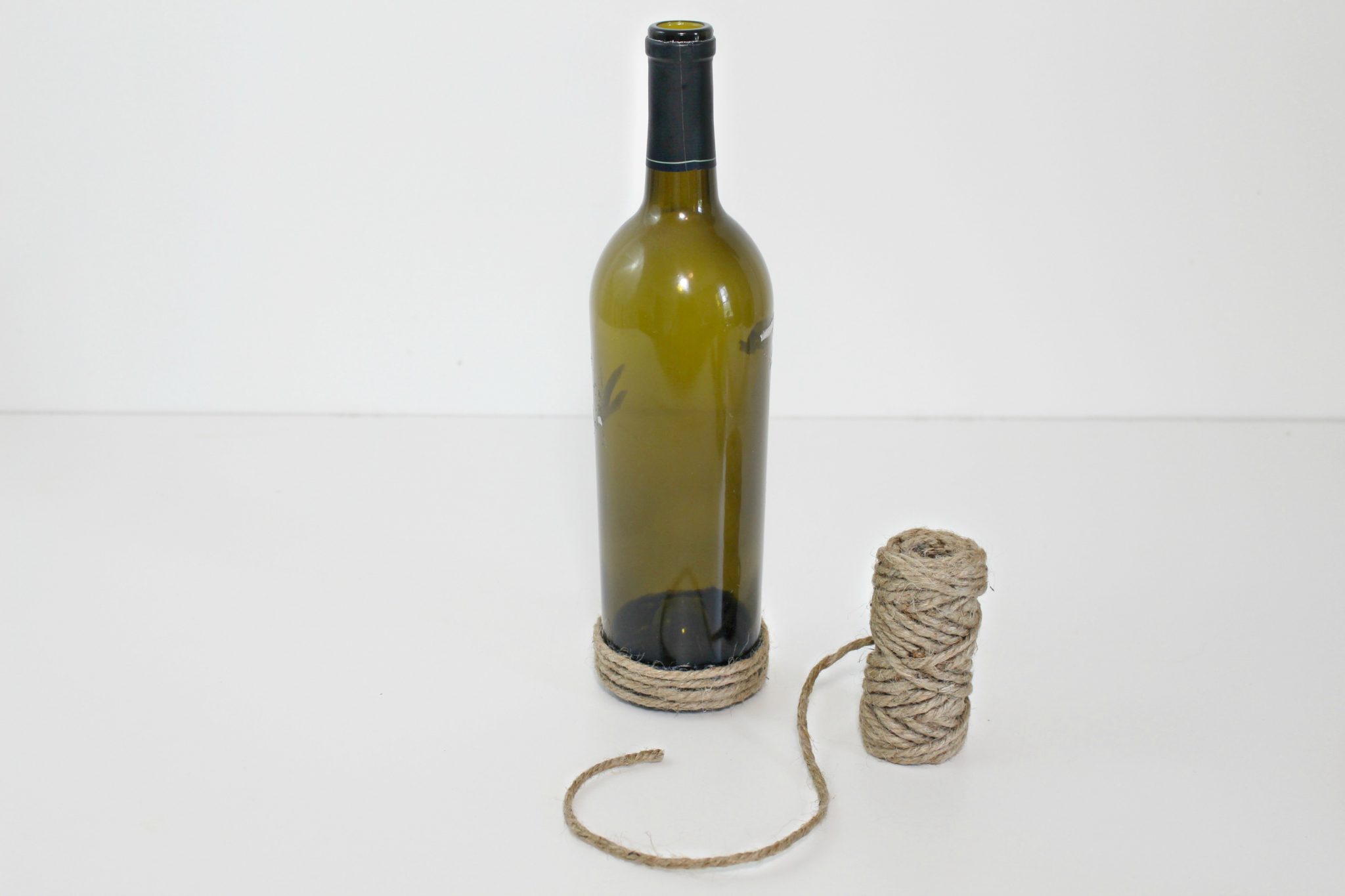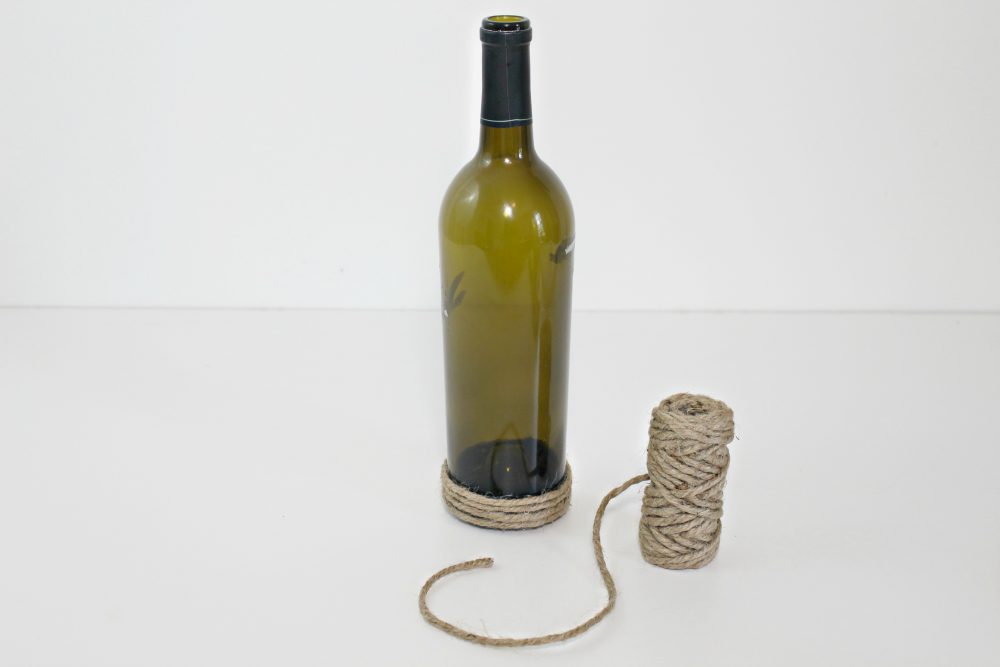 Step 2. Wrap the next section in the burlap and lace ribbon and secure with the glue.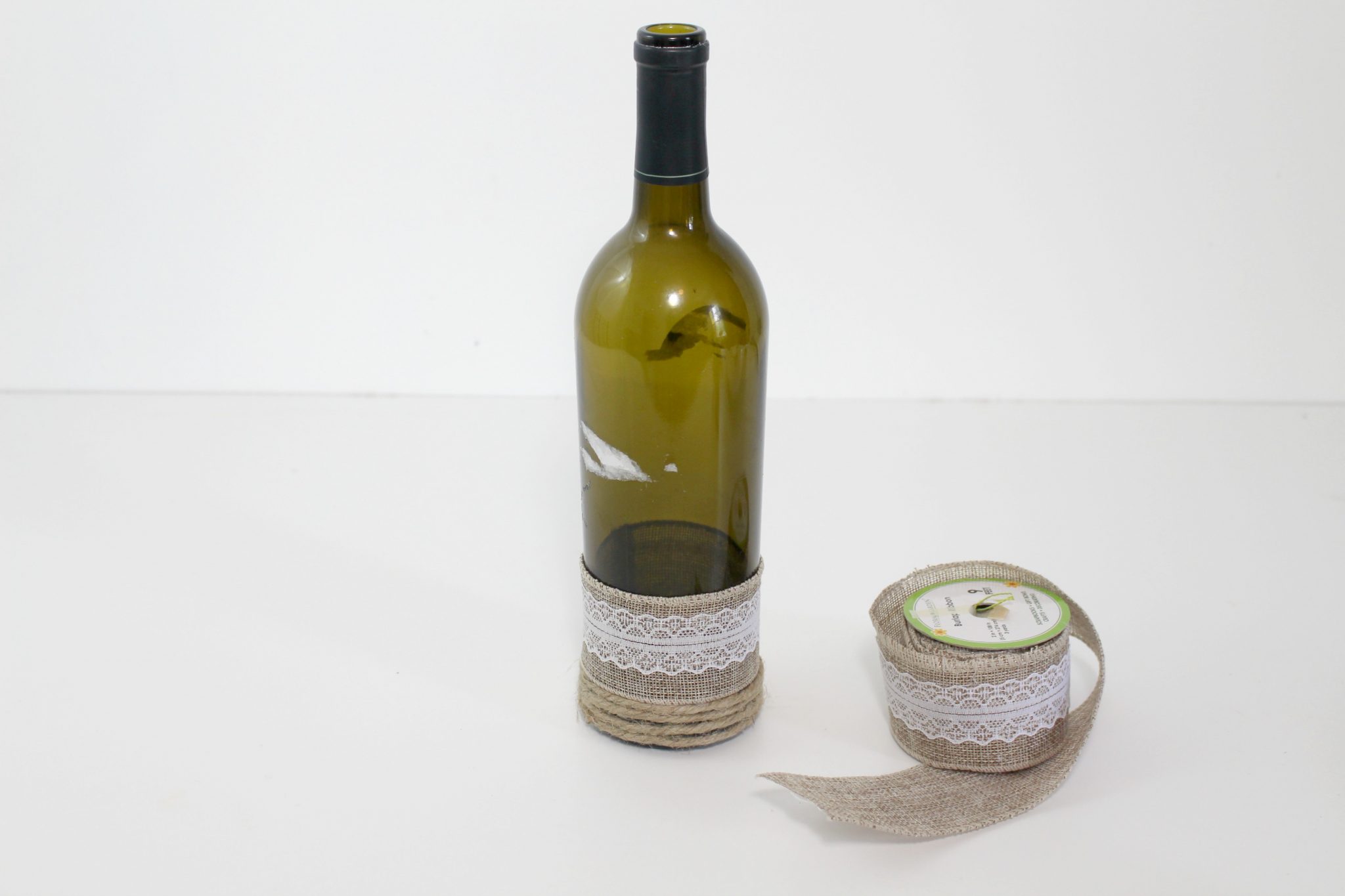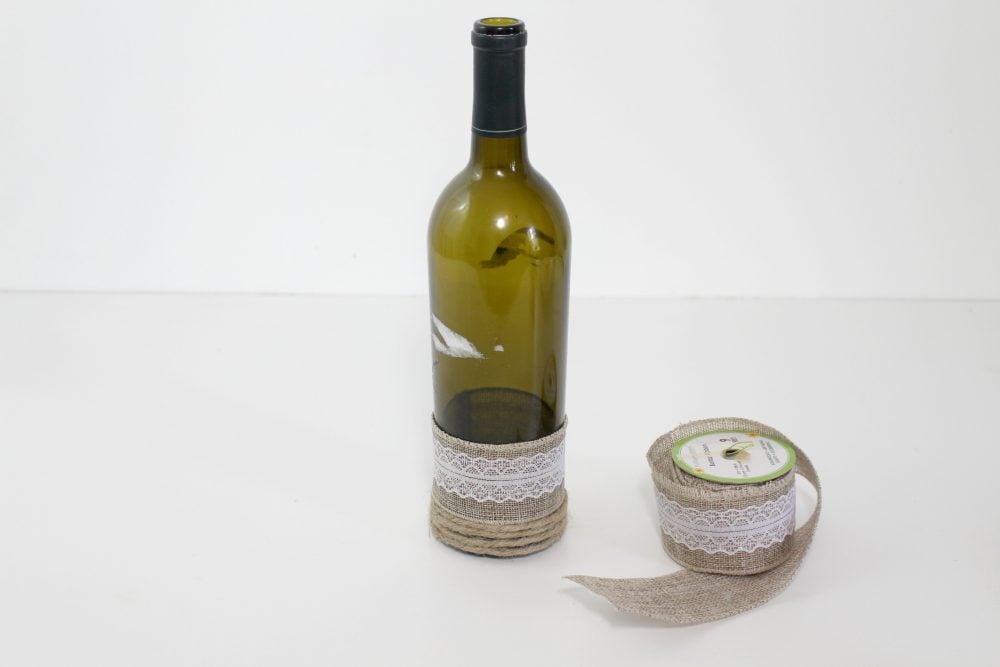 TIP: Remember to keep all your cuts where the twine and ribbon come together on one side of the wine bottle that will be designated as the back of the bottle.
Step 3. Use the smaller twine to glue the next section of the bottle that is about 1 1/2" tall.
Step 4. Wrap the next section up with another piece of the burlap and lace ribbon.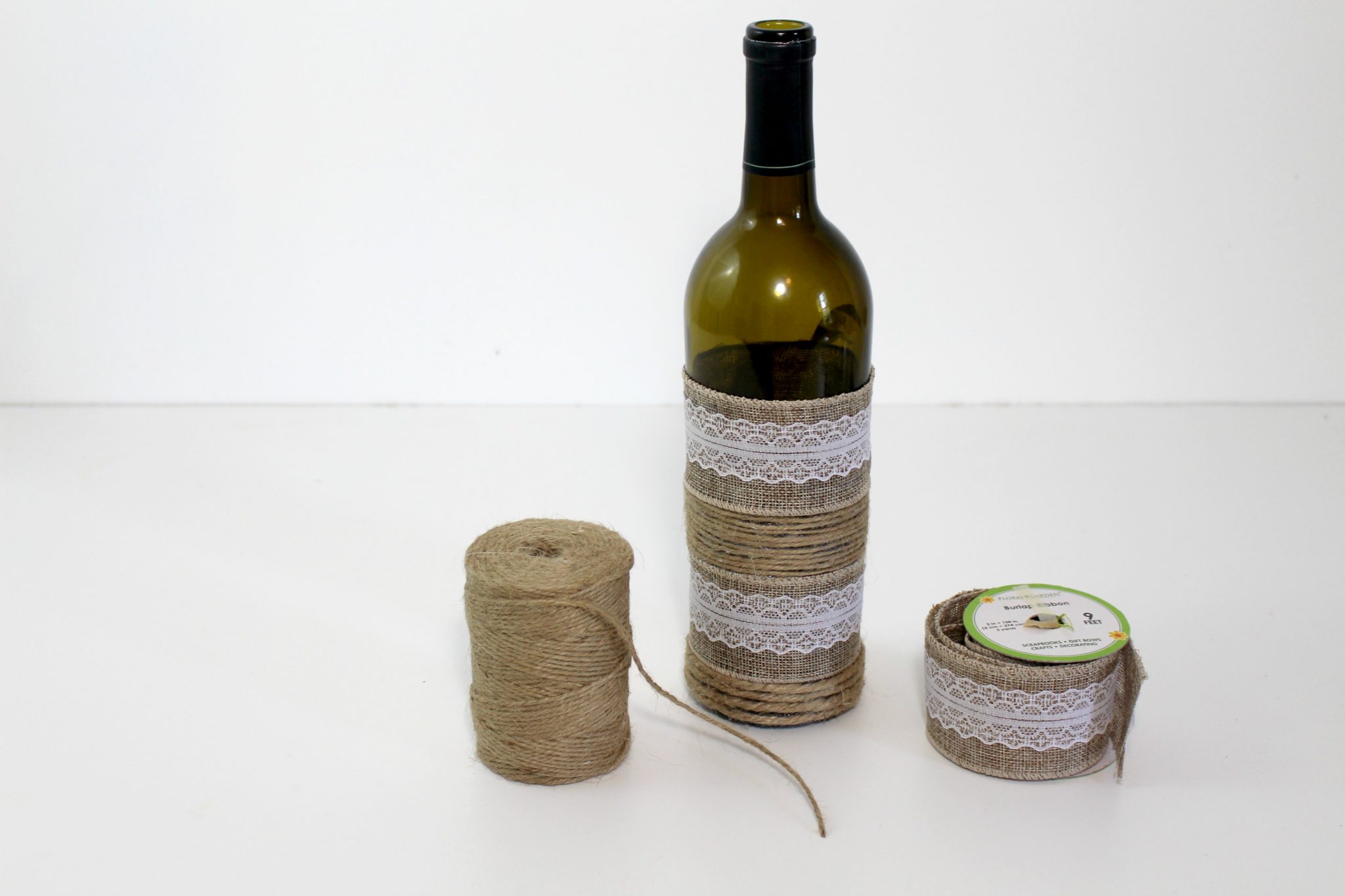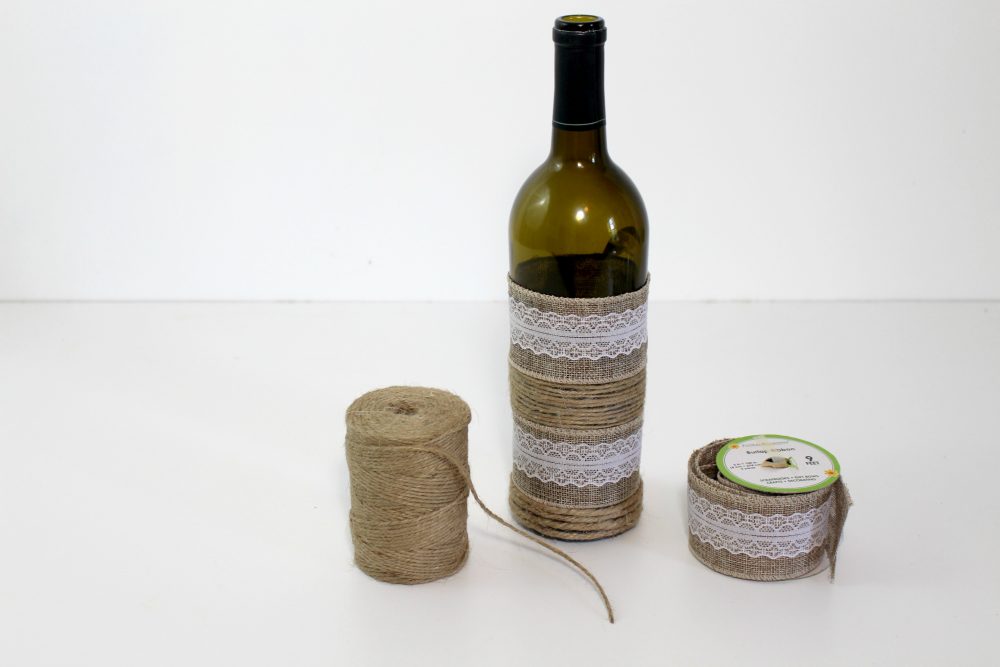 Step 5. Use the thicker twine to wrap the bottle in another layer that is about 2 inches tall.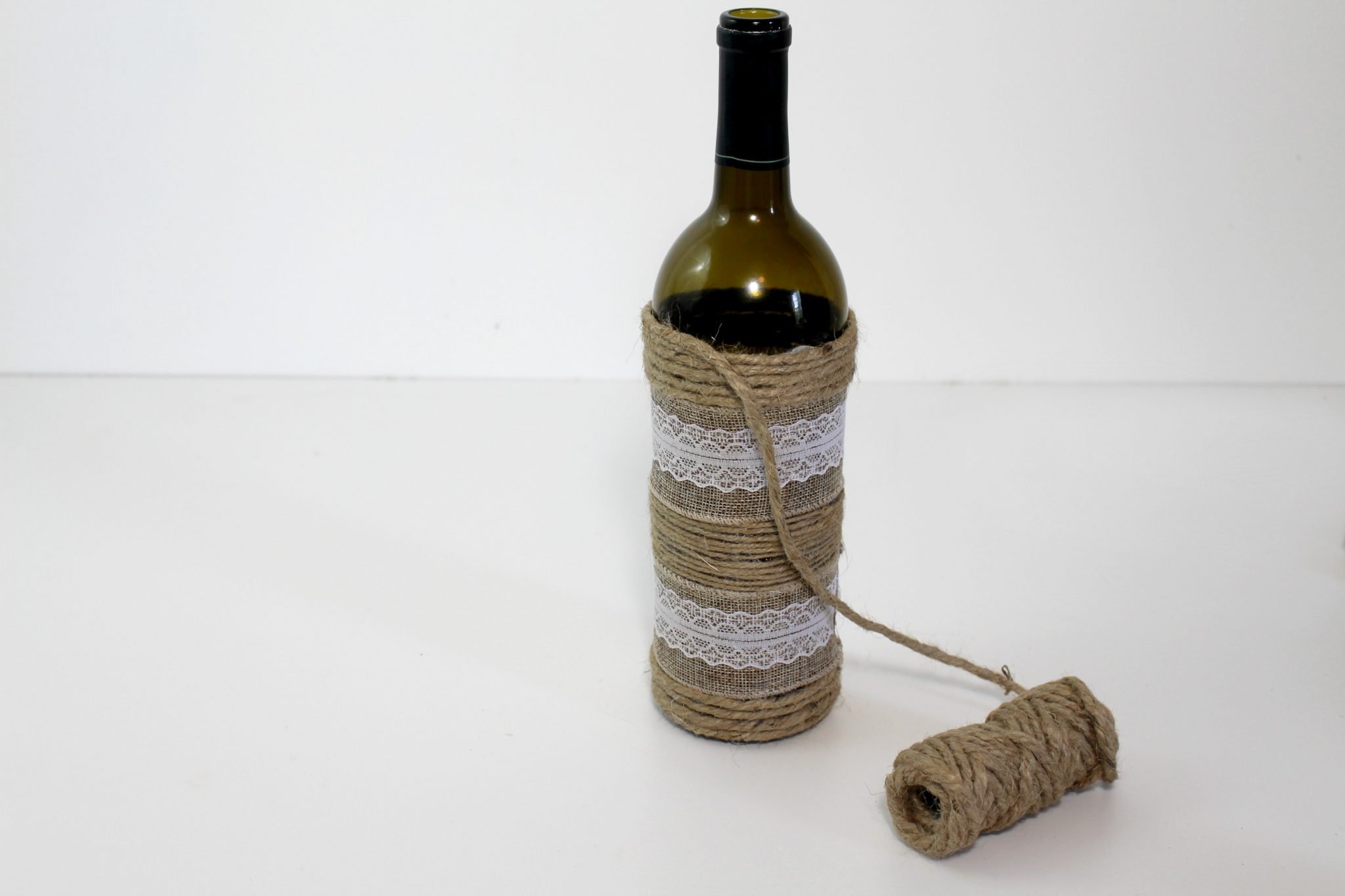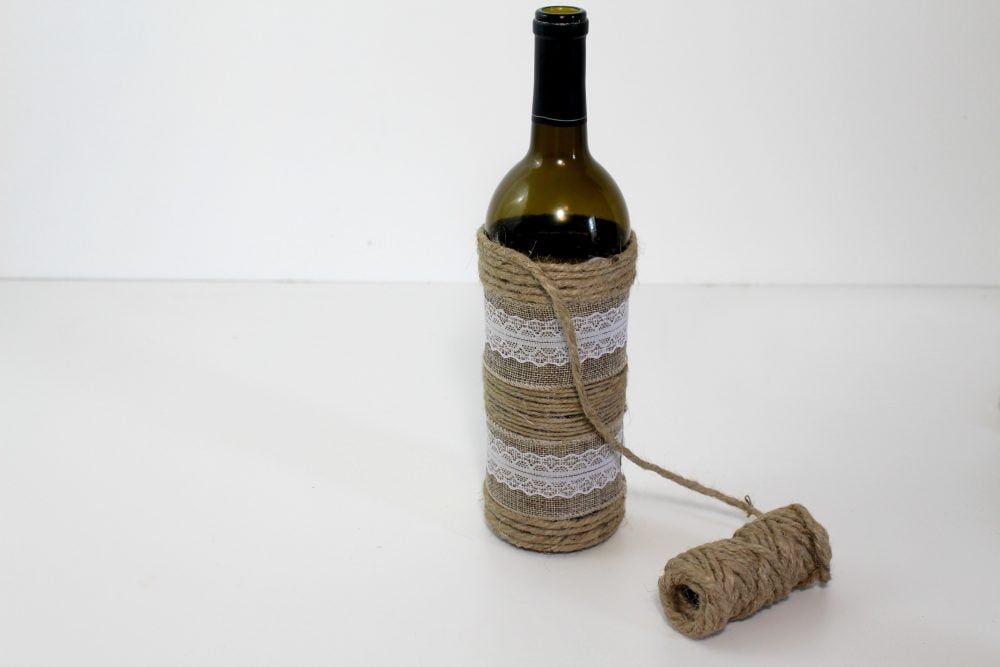 Step 6. Wrap up the part of the bottle that gets thinner as it tapers up to the opening of the bottle. Use the thin twine and wrap it about 1 ½" up.
Step 7. Use the lace and put one piece around where the thick and thin twine meet from steps 5 and 6.
Step 8. Put one piece of thick twine and then one layer of burlap ribbon and you should be at or near the top of the wine bottle. If you need to add a few layers of twine to get to the top that is fine.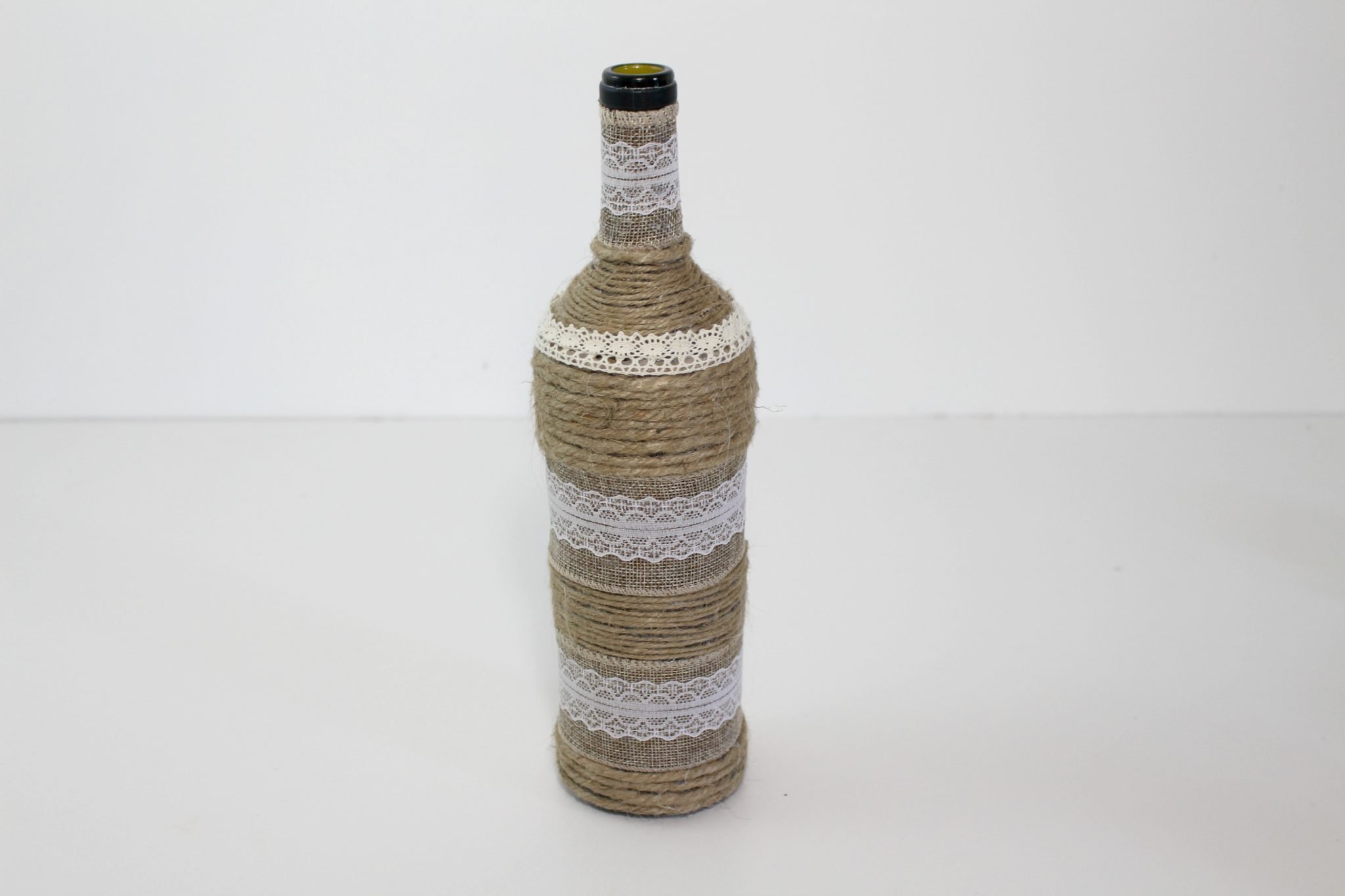 Make the decorative flowers
Step 9. Make two twine "flowers". I used a small piece of cardboard to start the center of each "flower" (please see the photo). The larger flower is 2" wide and the smaller one is 1" wide.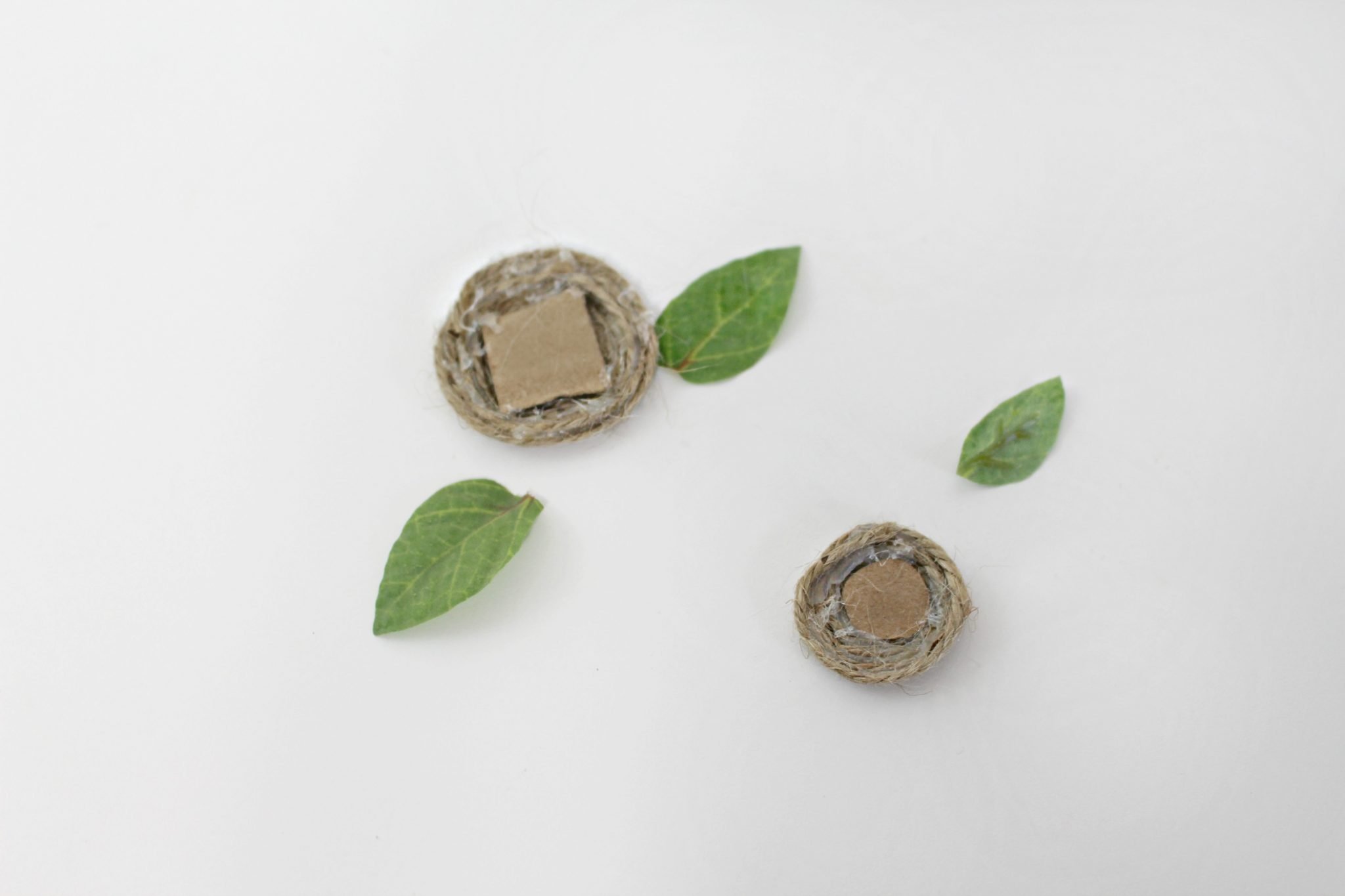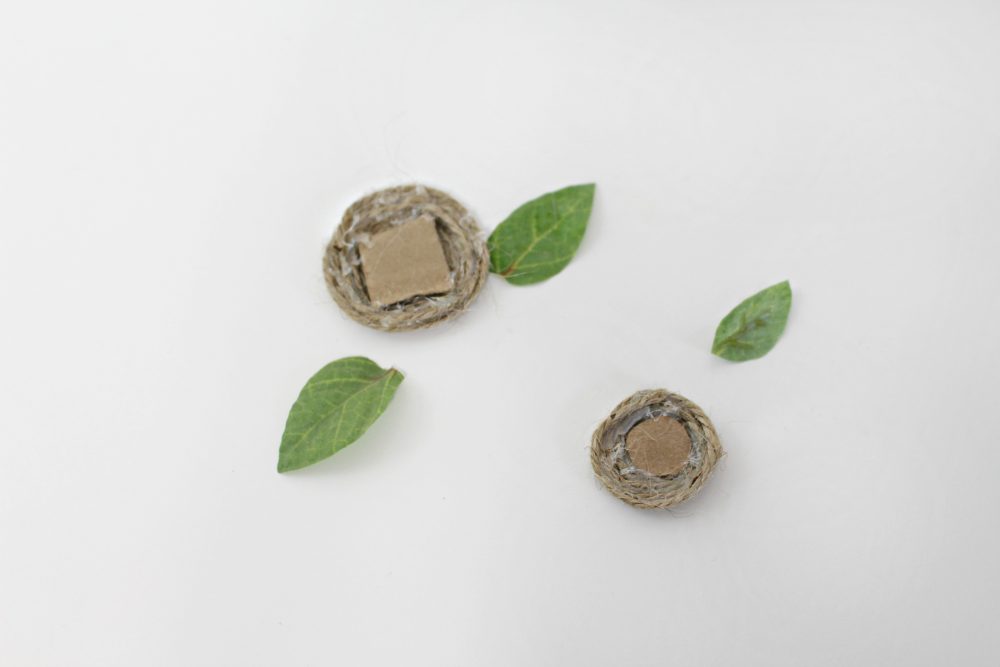 Step 10. Paint the larger flower turquoise and the smaller one orange and let them dry.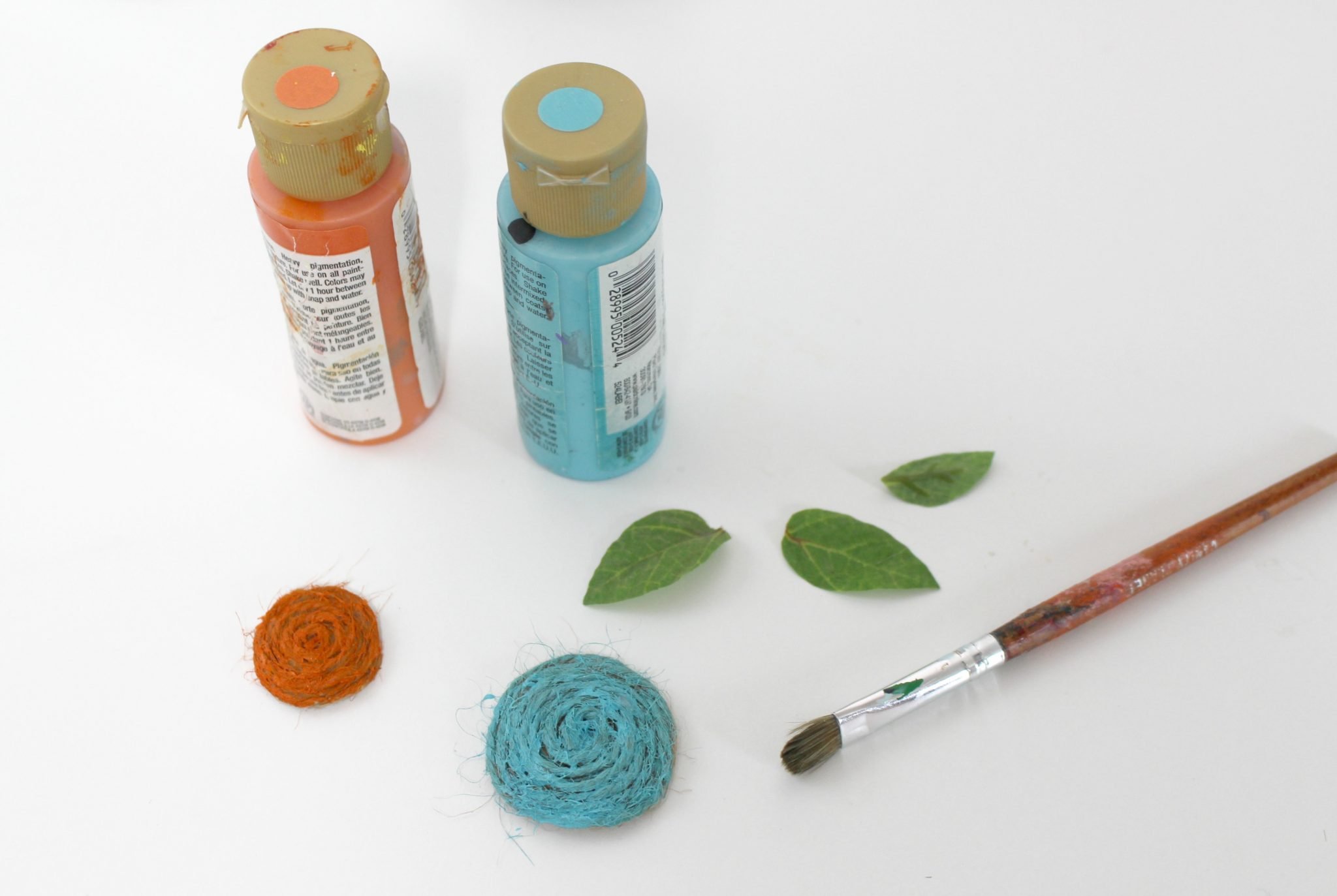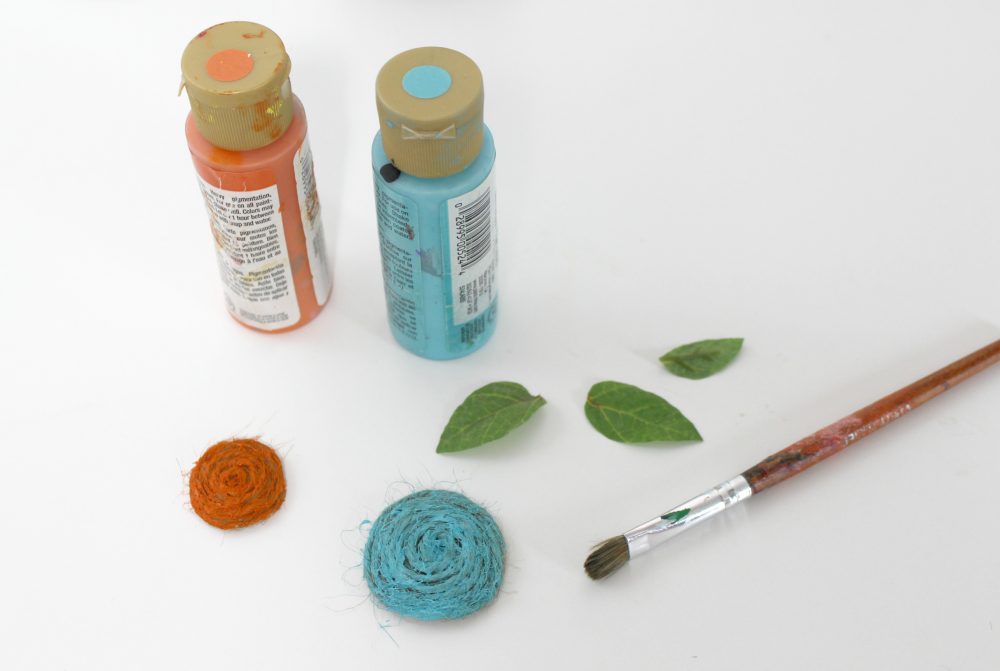 Step 11. Glue the leaves onto the back of the flowers and glue the flowers to the front of the bottle.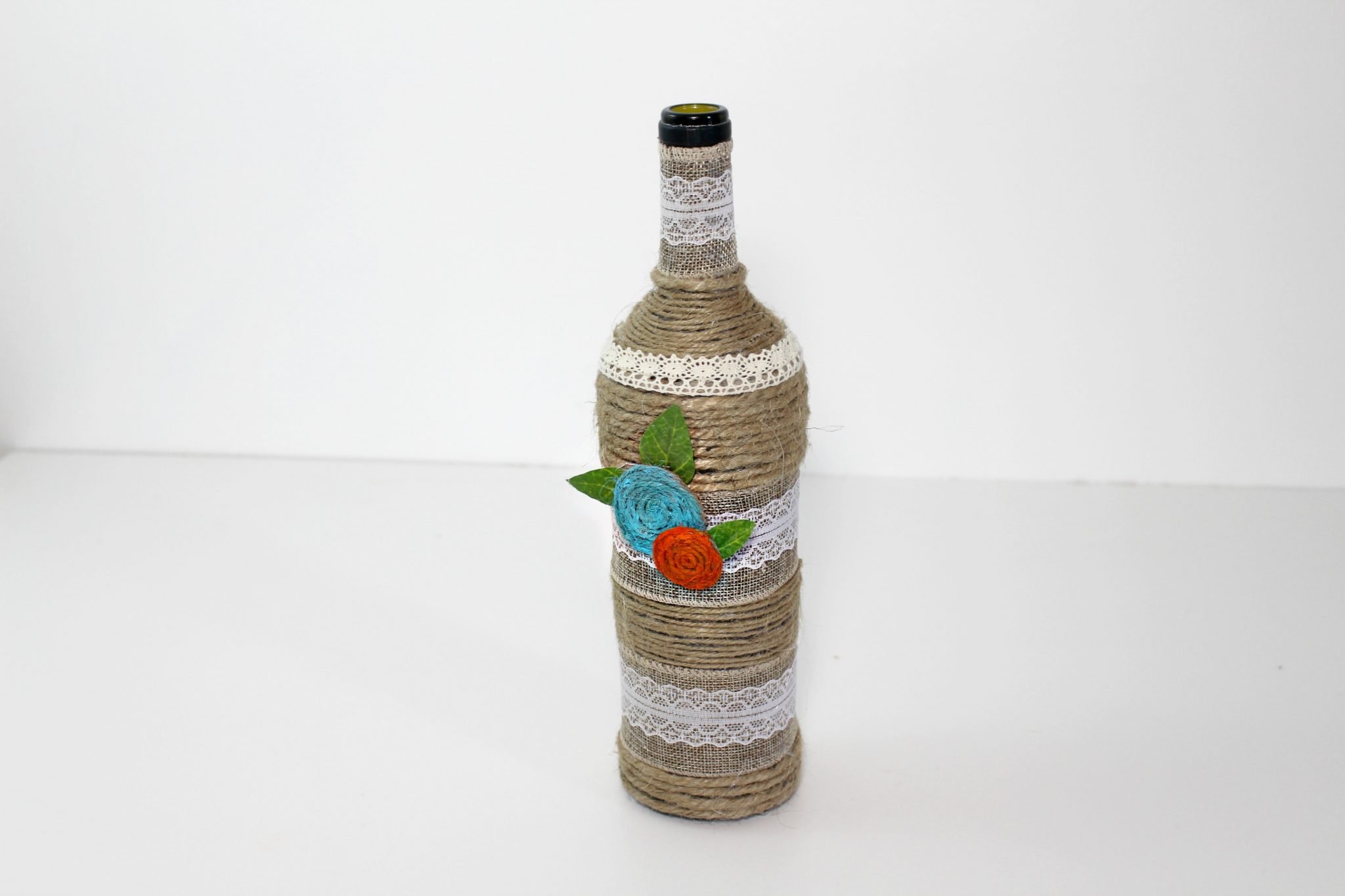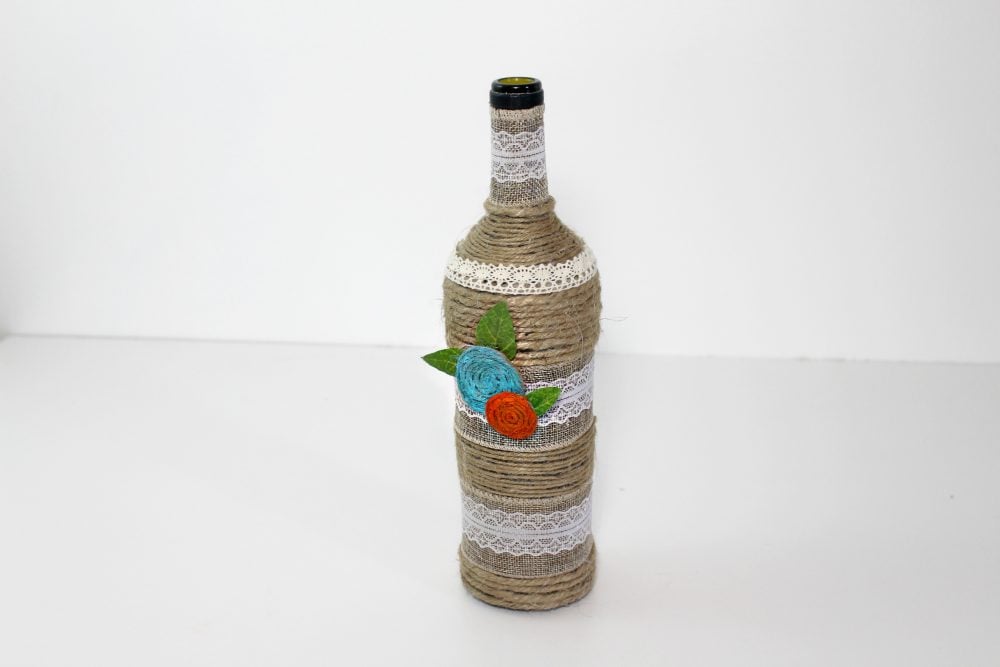 Enjoy this beautiful home decor! If you make this wine bottle art, I would love to know so please leave a comment below.
Pin to save for later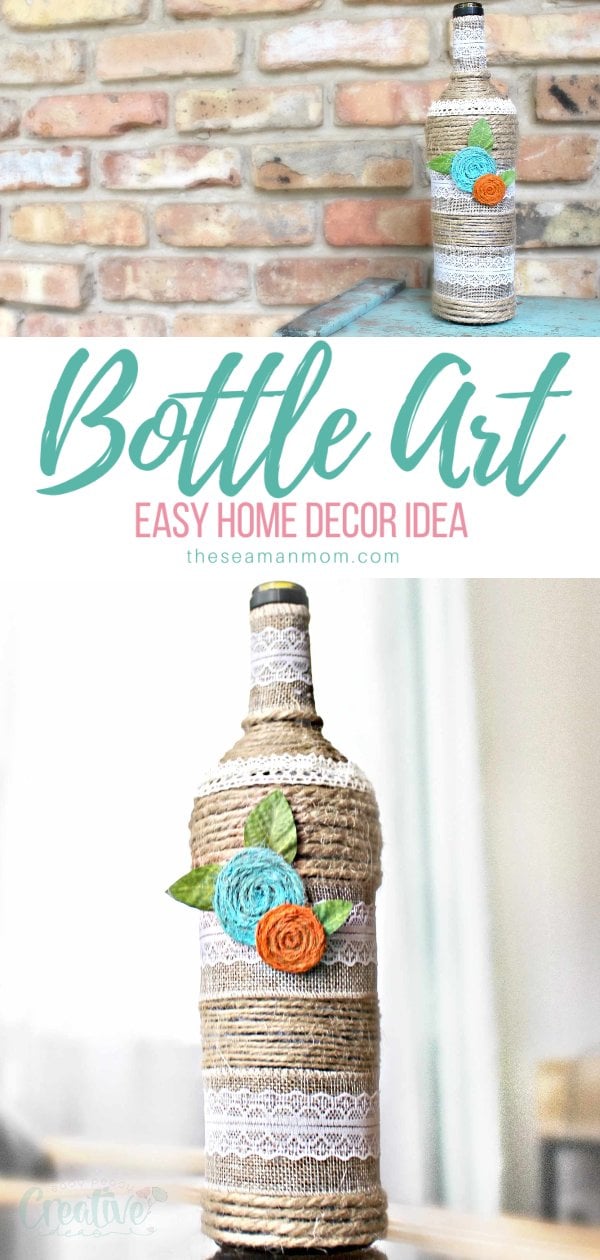 Most popular craft
DIY phone stand from toilet paper rolls