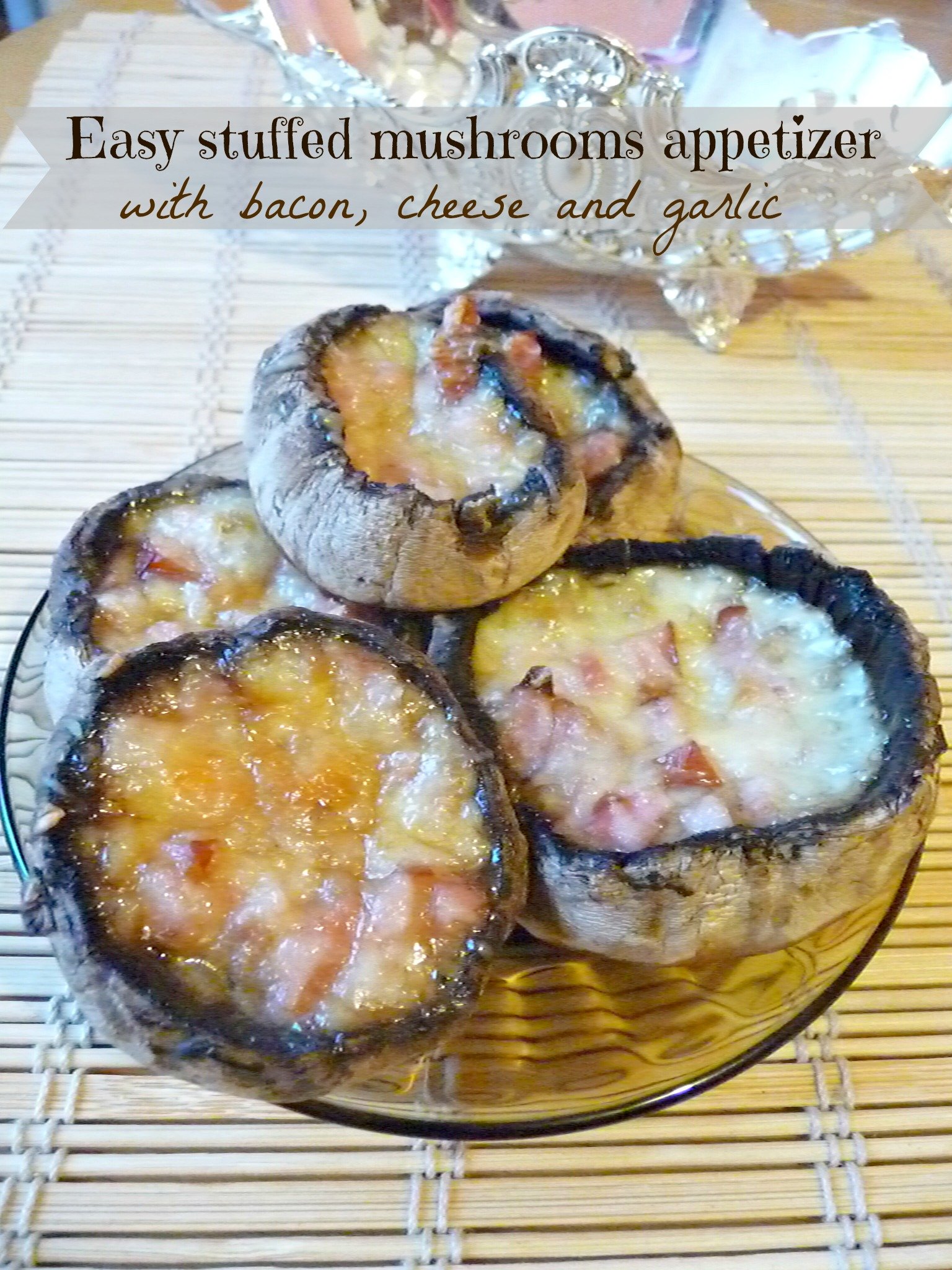 Easy stuffed mushrooms appetizer
The holidays season is in full bloom already, I can feel the frenzy all over the place. People are buying lots of presents already or are frantically looking for fancy recipes they'll probably end up not making any way. I'm the same, I admit it, I'm a holidays' freak. The holidays' spirit is upon us all and we simply cannot help it.
The problem is with so much to do before and around holidays I need quick and easy recipes to make that are simple but look quite festive. I know from my own experience I'll get to spend too much time on making appetizers I won't be happy about in the end.
I have a thing for appetizers, I think they're the most important part on any festive table as they are the ones that will set the tone. If people are happy with the appetizers they'll be more likely to enjoy the rest of the food too and the whole atmosphere around the table will be as joyous as supposed to.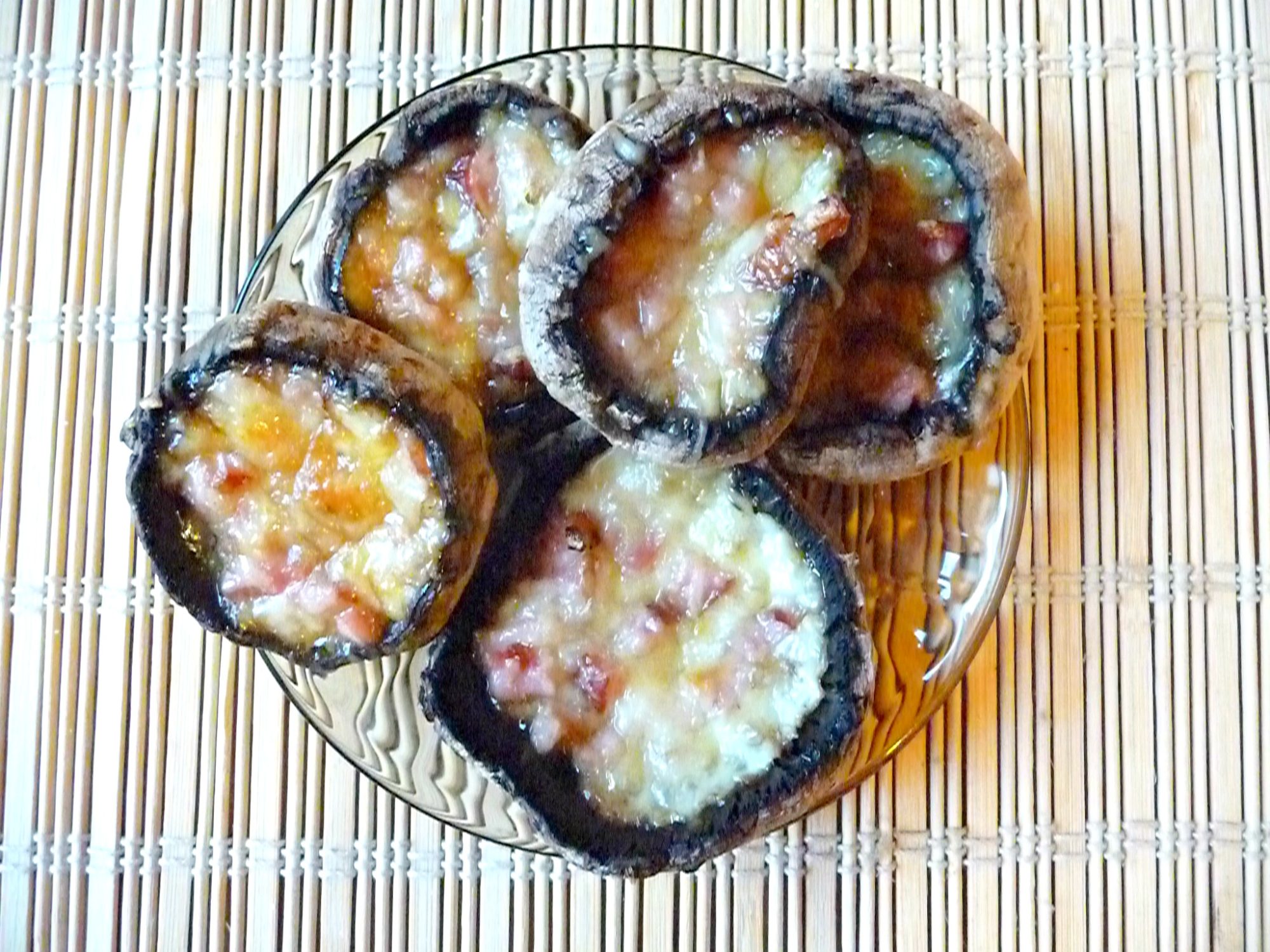 That's why I think this easy stuffed mushrooms appetizer is just the right thing to make for our Christmas dinner.  Mushrooms are some of my favorite vegetables to cook and this is such a simple recipe. they can be used as appetizer or to garnish grilled meat.
This easy stuffed mushrooms appetizer takes literally no time to prepare and cook in the oven. Plus these mushrooms are a great way to use any leftover bacon and cheese. You can add other vegetables or swap the cheese for mozzarella or the bacon for ham. They can also be served warm or cold although the warm version tastes better in my opinion. A really versatile recipe and perfect for busy people who want a quick and easy appetizer without compromising quality and a nice presentation.
Stuffed mushrooms recipe
Easy stuffed mushrooms appetizer
An easy and quick way to create a simple appetizer without compromising quality and presentation. These stuffed mushrooms look good on any festive table as well as more casual events.
Ingredients
1

kg

= 2 lbs White/Button/Portobello mushrooms

the bigger the better

2

onions

300

g

= 10 oz bacon

200

g

= 7 oz cheese

5

cloves

garlic

1

tablespoon

oil

Salt and Pepper to taste

parsley optional
Instructions
Peel off mushrooms, remove the stalks and keep all in cold water

Cut bacon into small cubes

Grate cheese

Cut onions into small cubes

Crush garlic cloves

Cook bacon, mushrooms stalks and onions in oil for a couple of minutes

Remove from stove and add garlic

Layer the mushrooms on a baking tray

Stuff the mushrooms with the bacon composition above

Sprinkle grated cheese (be careful not to sprinkle outside the edges as they'll burn in the oven)

Cook in the oven for 20 min at 180 C = 350 F

Remove from oven and sprinkle chopped parsley (optional)
Notes
Serve warm or cold
Serve as appetizer, side dish or to garnish grilled meat
Add chili flakes or powder to bacon composition if you like a spicy version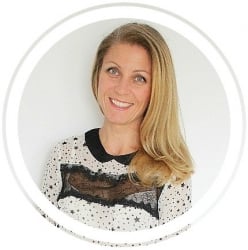 Hi, I'm Petro, author and founder of Easy Peasy Creative Ideas. Sewist, crafter, avid DIY-er, foodie, photographer, homemaker and mommy to one. I'm an expert at coming up with quick, clever sewing tips, recycling crafts and simple, easy recipes! You can find my ideas featured in reputable publications such as Country Living, Good House Keeping, Yahoo News, WikiHow, Shutterfly, Parade, Brit & Co and more. Thanks for stopping by and hope you'll stay for a while, get to know me better and come back another time. Stick around for real fun projects!