Is there anything better than grilled meat on a stick? These lemon chicken skewers are marinated in Greek seasoning for the yummiest, most tender Greek kabobs ever!
Greek Chicken Skewers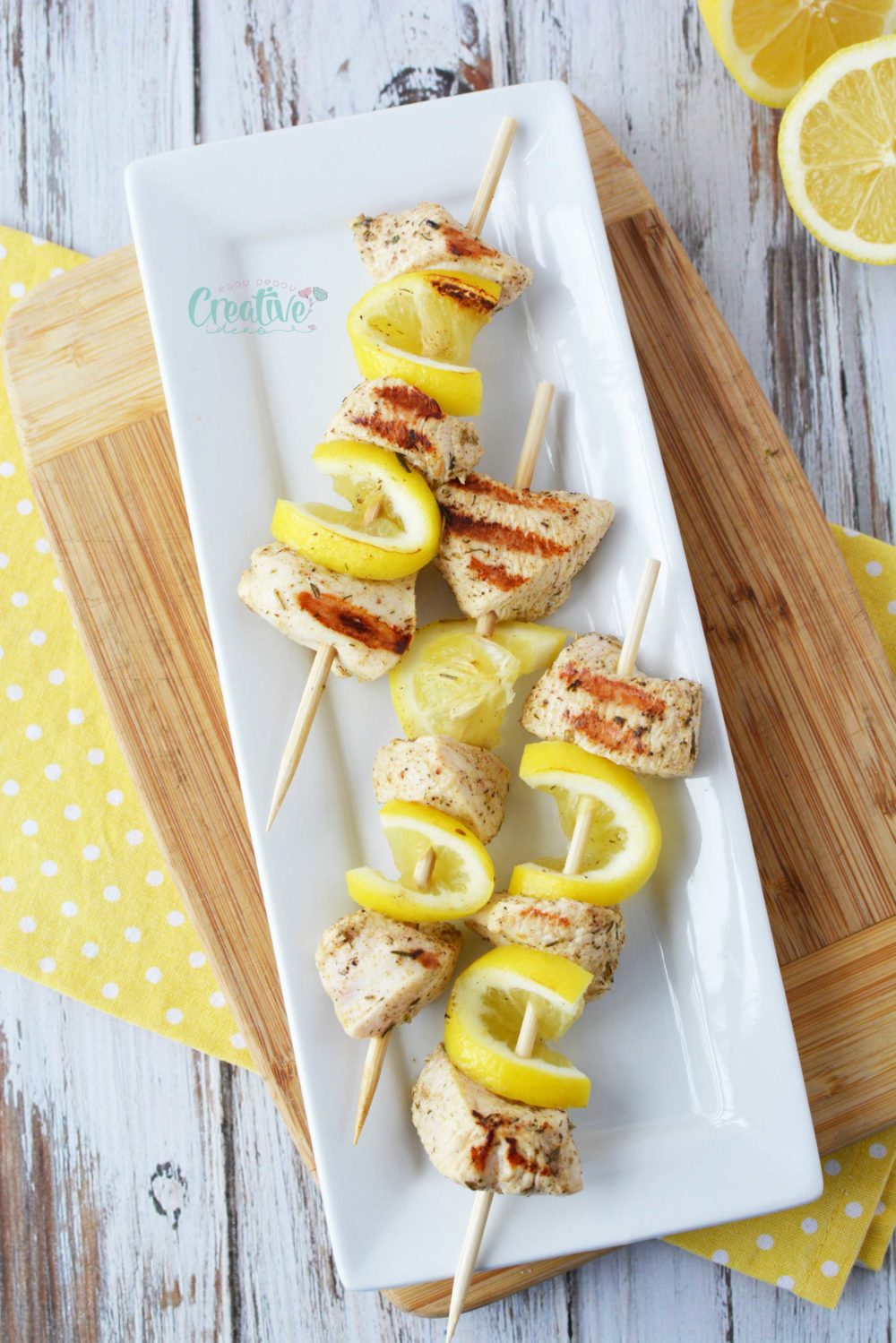 Just because it's not grilling season yet, doesn't mean we shouldn't enjoy great, yummy food! These lemon chicken skewers are a super delicious reason to break the rules, fight the cold weather and fire up the grill! Or be a chicken (got it?) like me and use an indoor grill, they'll end up tasting just as amazing!
These lemon chicken skewers are super easy and pretty quick to make, even though you'll need to marinade them first for at least 30 minutes. Make it even easier and marinate the meat the night before!

SEE MY MOST RECENT VIDEOS HERE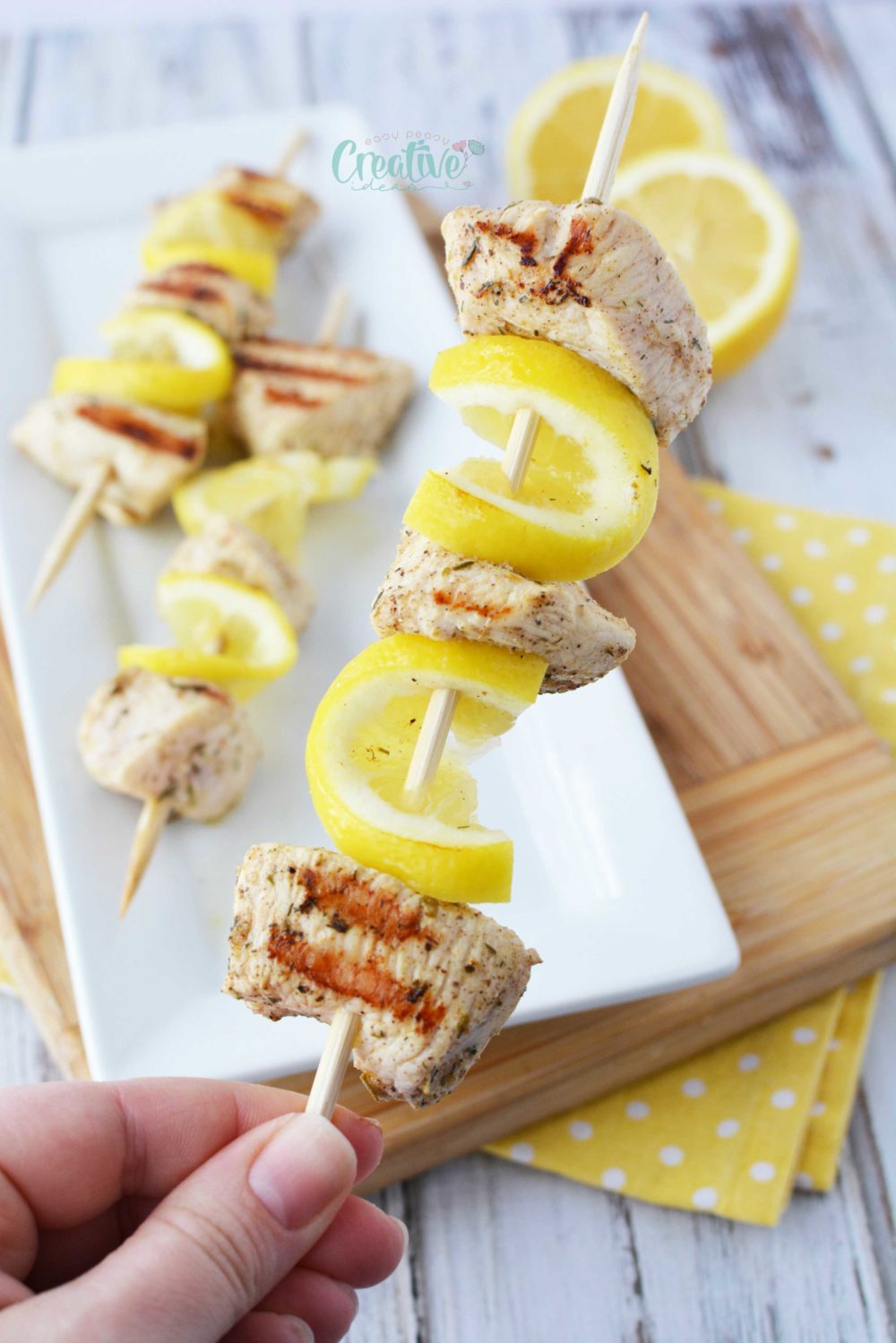 These Greek lemon chicken skewers are perfect as a main dish or to add to a healthy salad. They work great as they are or served with a refreshing Tzatziki sauce. Marinated in Greek seasoning, the meat in these lemon chicken skewers is so flavorful, tender and juicy, they'll soon become a favorite!
The ingredients listed below are for 6 skewers. Adjust as needed.