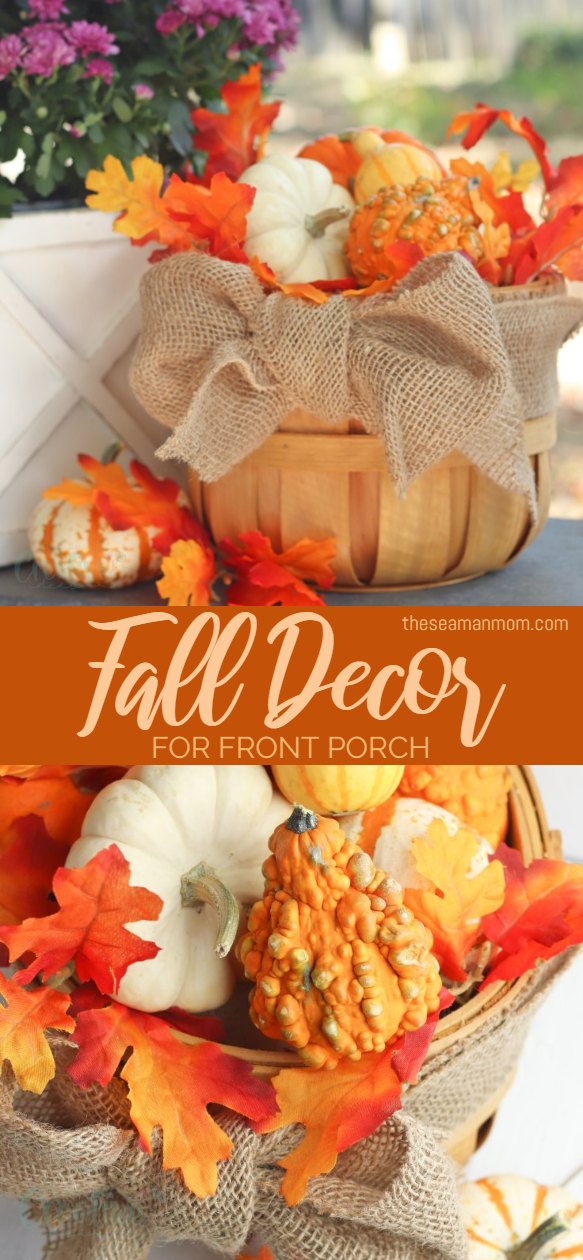 This fall, make the most out of your extra outdoor area with this adorable fall front porch decor! Made with bushel basket, this fall porch decor takes minutes to make but looks stunning and impressive!
Fall porch idea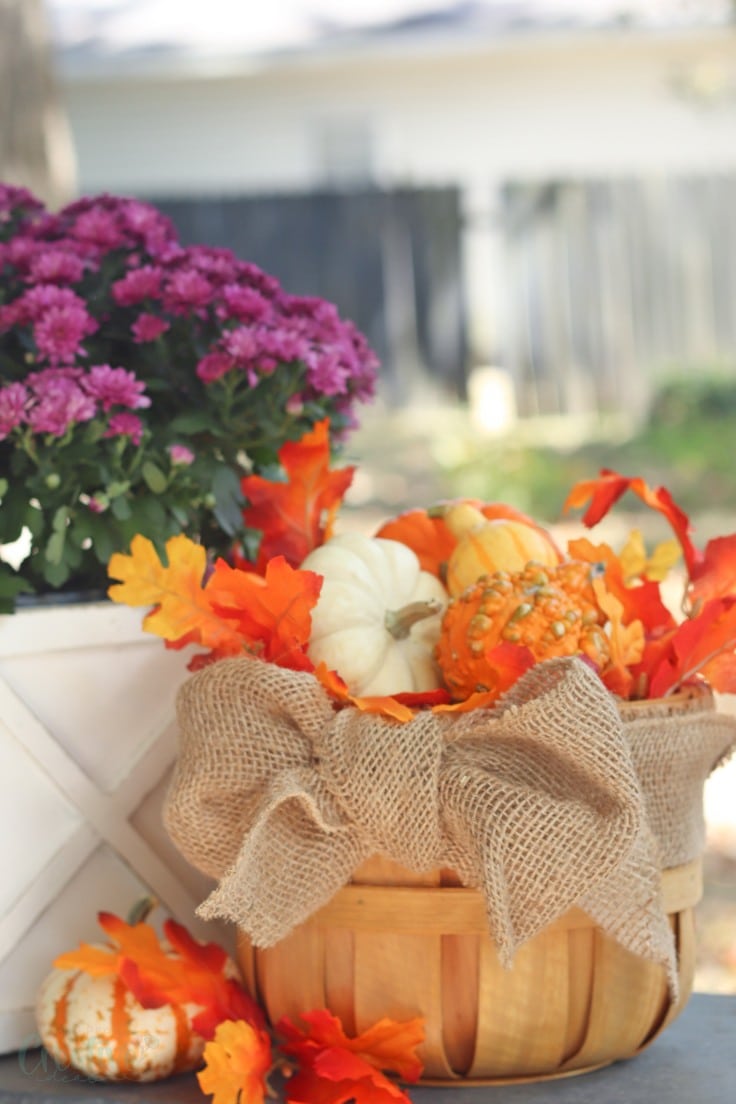 Decorating my front porch is one of my favorite ways to welcome a new season. And with fall in full swing, it's definitely time to add some fall front porch decor. This year, I wanted to do a few simple decorations on my front porch that celebrate the fall season. One of my favorite pieces on my front porch this year is this cute fall basket filled with fall foliage, pumpkins, and gourds.
Other fall ideas you will love: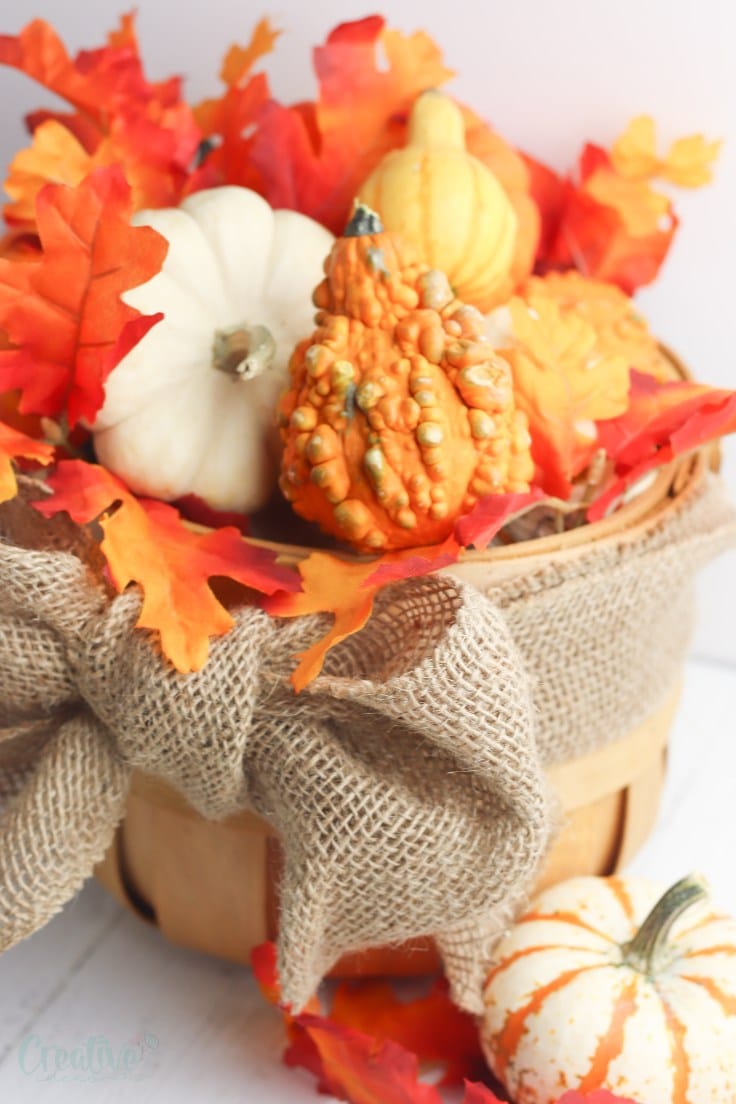 How to make a DIY fall porch decor
Decorating your porch for the fall season is so easy! There are so many great natural elements during the fall season, that it's very easy to find the perfect fall front porch decor. To create a cute fall vignette on your front porch, simply gather a few fall staples, like pumpkins, gourds, mums, cornstalks, and leaves. Then, arrange the elements in a fun way to instantly create a decorated front porch that celebrates the fall season.
In addition to adding fall elements to your front porch, incorporating other seasonal items is a great way to add visual appeal to the space. Wooden planters for your mums are a simple way to add depth to your outdoor fall decor. And hay bales are perfect for adding height to your fall display. Baskets also make great display items, which is why I chose to use a bushel basket for my fall front porch display.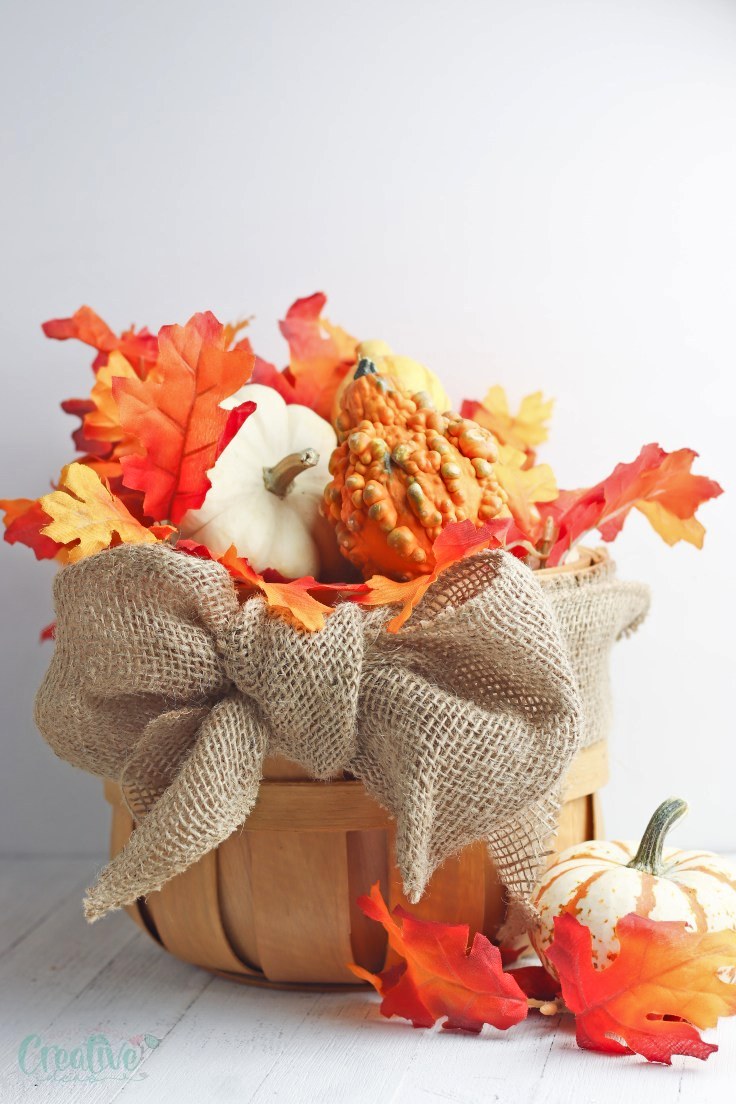 How to Customize Your Fall Basket
I made my fall front porch decor using a simple bushel basket filled with mini pumpkins, gourds, and fall foliage. But there are so many ways you can customize this fall porch decoration to suit your needs or to match your own decorating style. Here are a few ways to customize this DIY project:
Change the Basket: I happened to have a bushel basket laying around, and it worked so well for my display. But you can use any type of basket for this project! A small wicker basket, a galvanized metal bucket, or a wooden storage bin would all work well for a fall front porch display.
Use Different Pumpkins: My fall front porch basket used real mini pumpkins and gourds, but you could swap those elements out for other fall themed items. Faux pumpkins, large pumpkins, or other fall elements like pine cones or apples, would all look amazing in this decorative basket.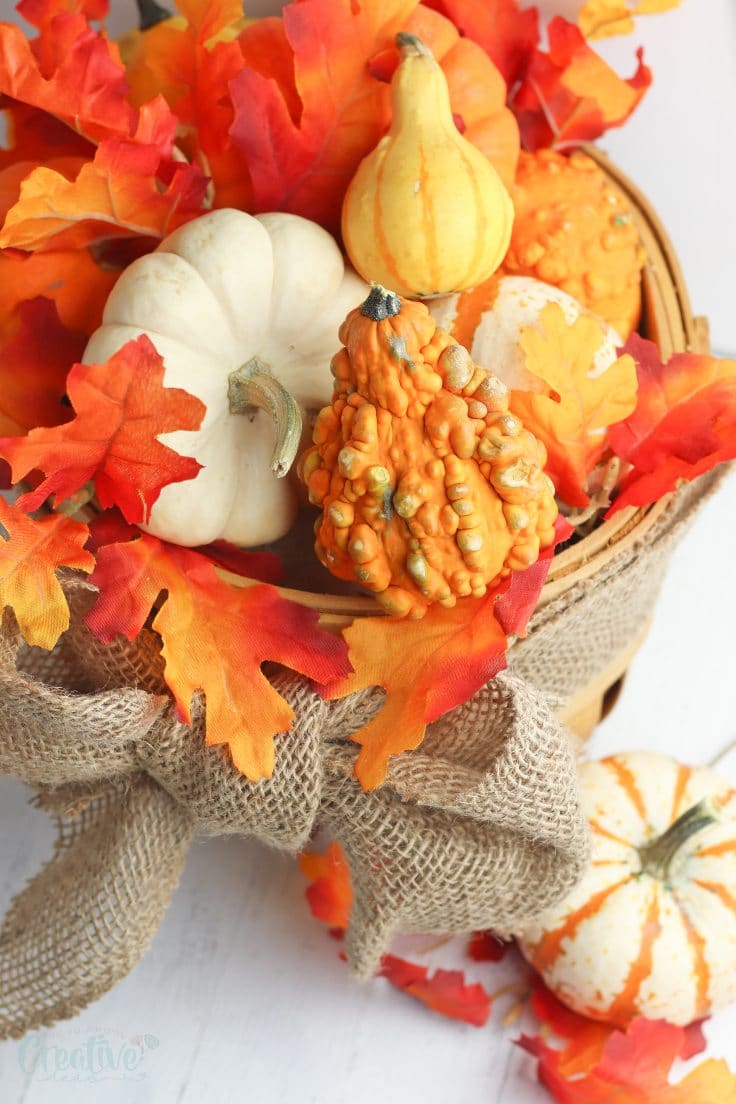 Add Flowers: To add a pop of color to your basket, swap out the fall foliage for flowers to really make this fall basket pop.
Change the Ribbon: Instead of tying a burlap bow on the front, use a colorful or patterned ribbon to match the rest of your front porch display.
Below you'll find the complete list and step by step you need to make your own basket.
Fall front porch decor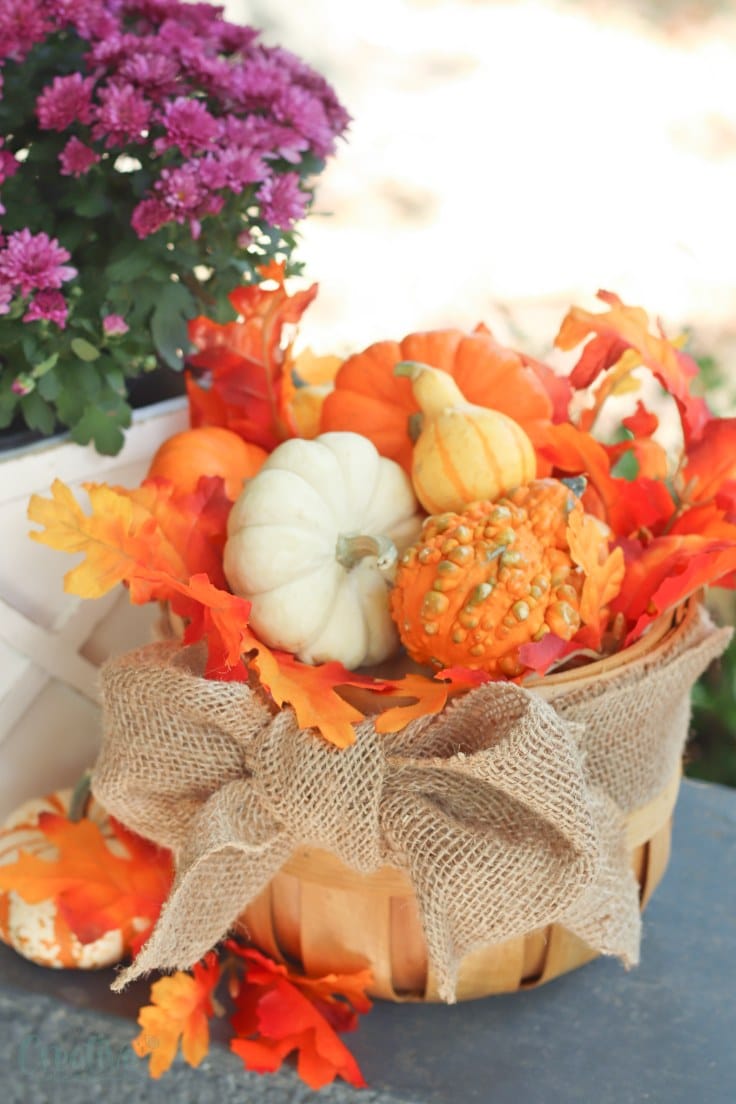 Supplies
Bushel basket
Burlap ribbon
Tissue paper or newspaper
Decorative moss
Mini pumpkins
Gourds
Faux fall leaf picks
Instructions
Tie a bow on the front of the bushel basket using burlap ribbon.
Fill the basket with crumpled tissue paper or newspaper.
Top the tissue paper with moss to cover it.
Arrange mini pumpkins and gourds on the basket.
Fill in empty spaces with faux fall leaf picks.
And that's pretty much it! Your lovely fall front porch decor is ready in less than 10 minutes!
Pin to save for later