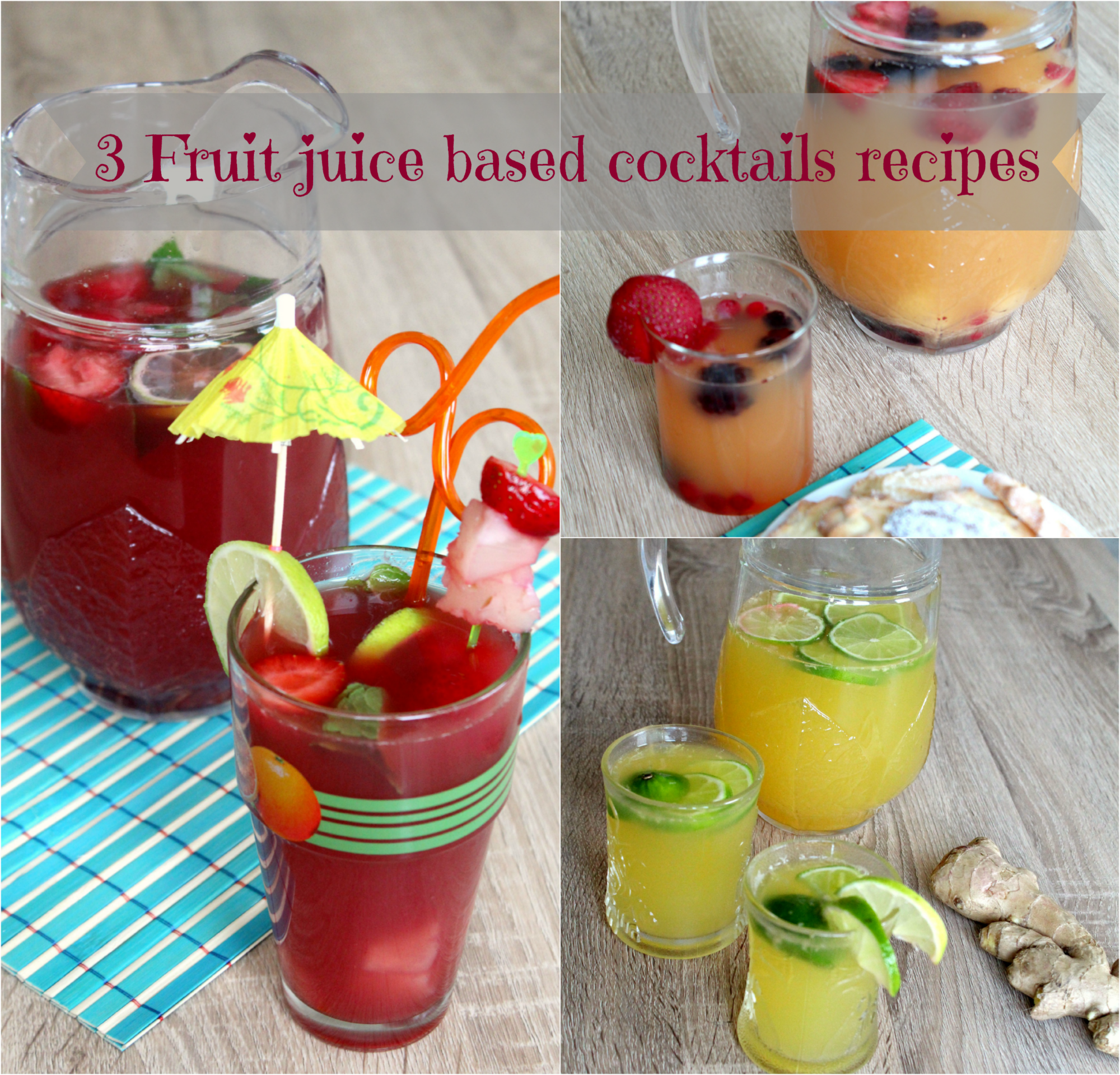 Fruit juice based cocktails
Everyone knows that keeping yourself hydrated is one of the key ingredients to lead a healthy lifestyle. While water is the most efficient way to stay on the right track you may not always be so keen on drinking plain, boring water all day long. And this is where fruit juices and fruit juice based cocktails come to the rescue.
The problem is not all juices are as healthy and many do more damage than good to your health as they are based on fruit concentrate and sugar. So be sure to check out the labels for those ingredients before buying juice or better, try and make your own fresh juice, whenever possible.
Products used for these recipes (affiliates):
3 Fruit juice based cocktails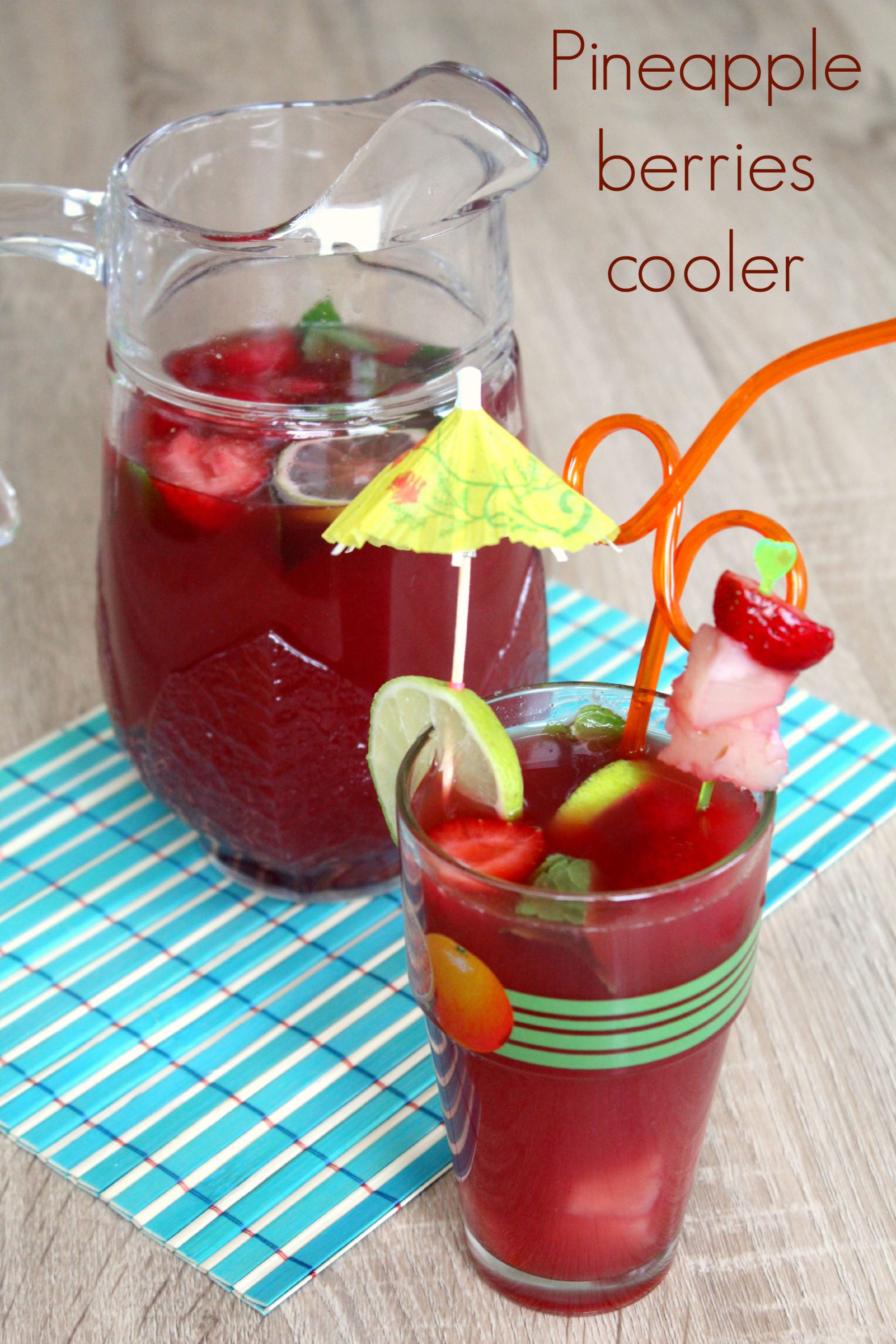 Pineapple Berries Cooler
2015-01-17 05:10:18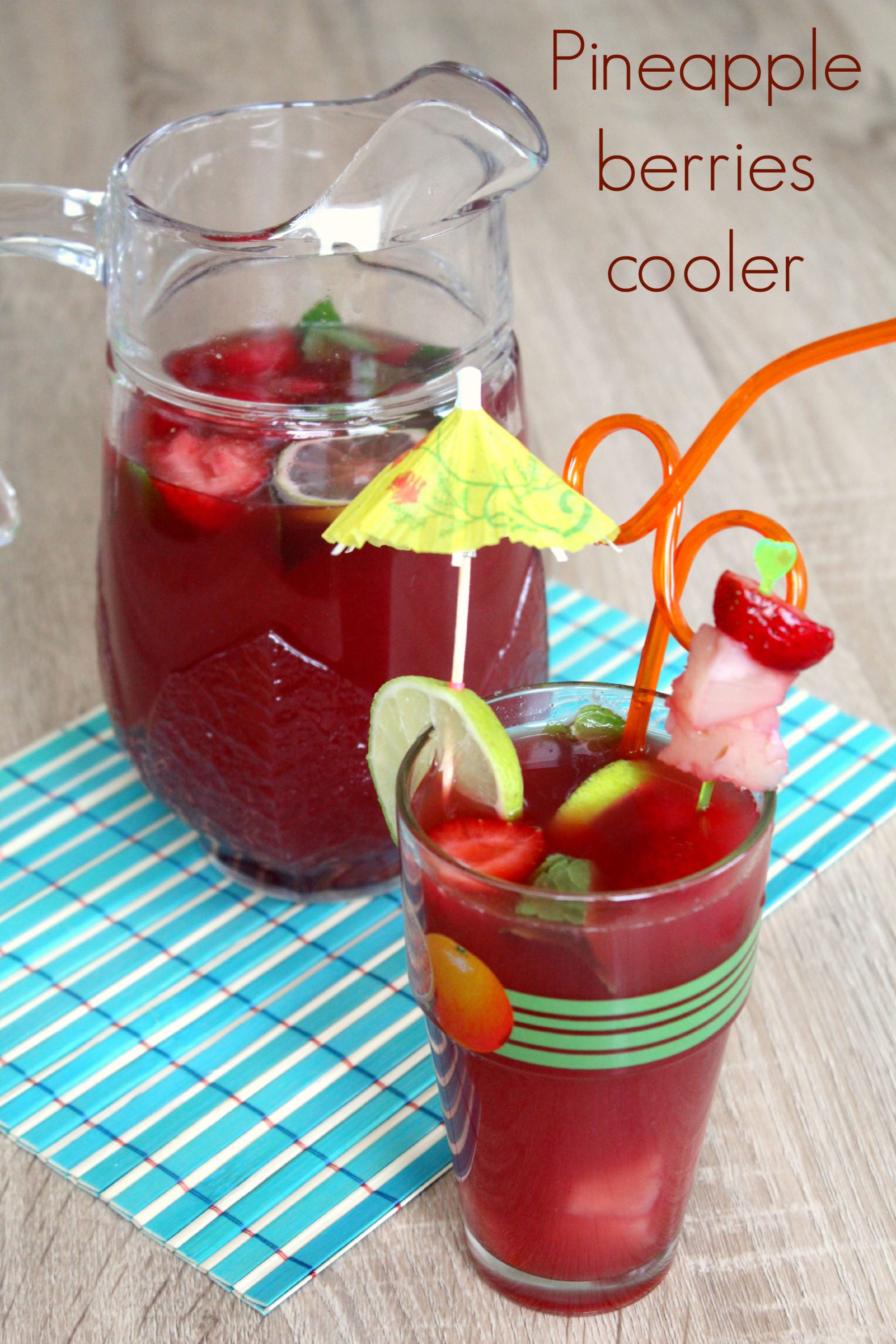 Ingredients
2 cups Pineapple juice
2 cups fresh lime juice
2 cups Blueberry juice
Ice cubes
Fresh strawberries or other berries (optional)
Pineapple
1/2 lime, thinly sliced
Skewers
Mint sprigs
Instructions
In a large pitcher combine all juices.
Add lime, thinly sliced
Add pineapple and strawberries/berries
Add ice cubes or chill for at least 30 minutes, up to 24 hr.
To serve, ad fresh fruit on skewers.
Creative Homemaking by The Seaman Mom https://theseamanmom.com/