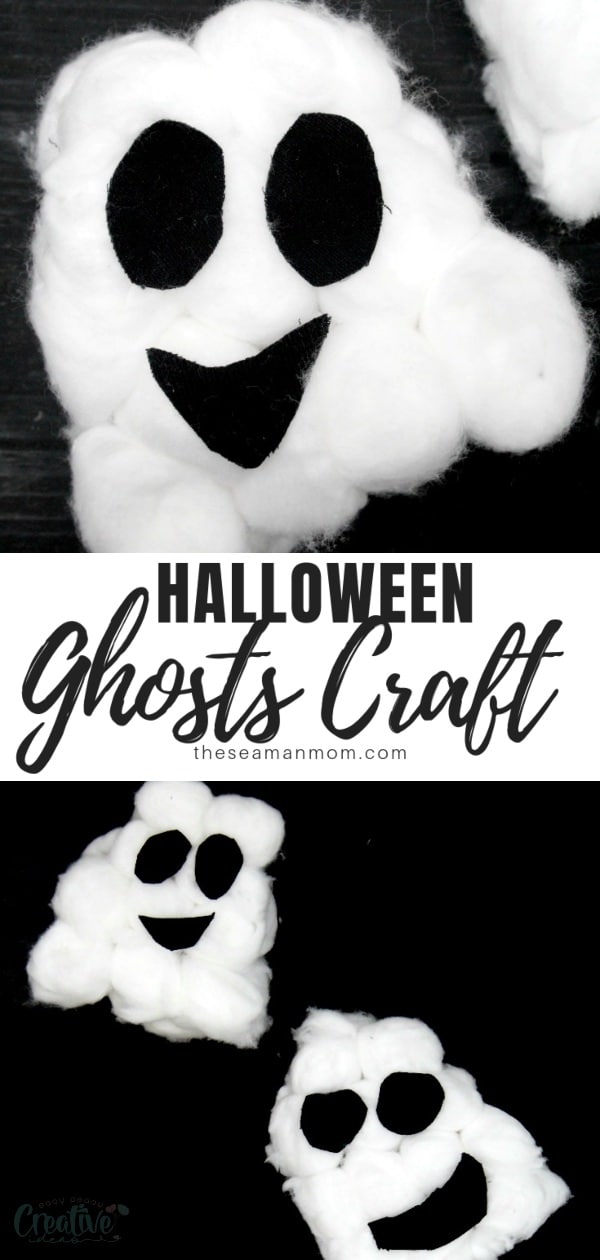 Quickly put together some spooky-cute ghosts with this crazy easy ghost craft! These Halloween ghosts are too adorable and the perfect Halloween decoration to make with the kiddos! They'll absolutely adore these Halloween ghosts crafts!
Halloween Ghosts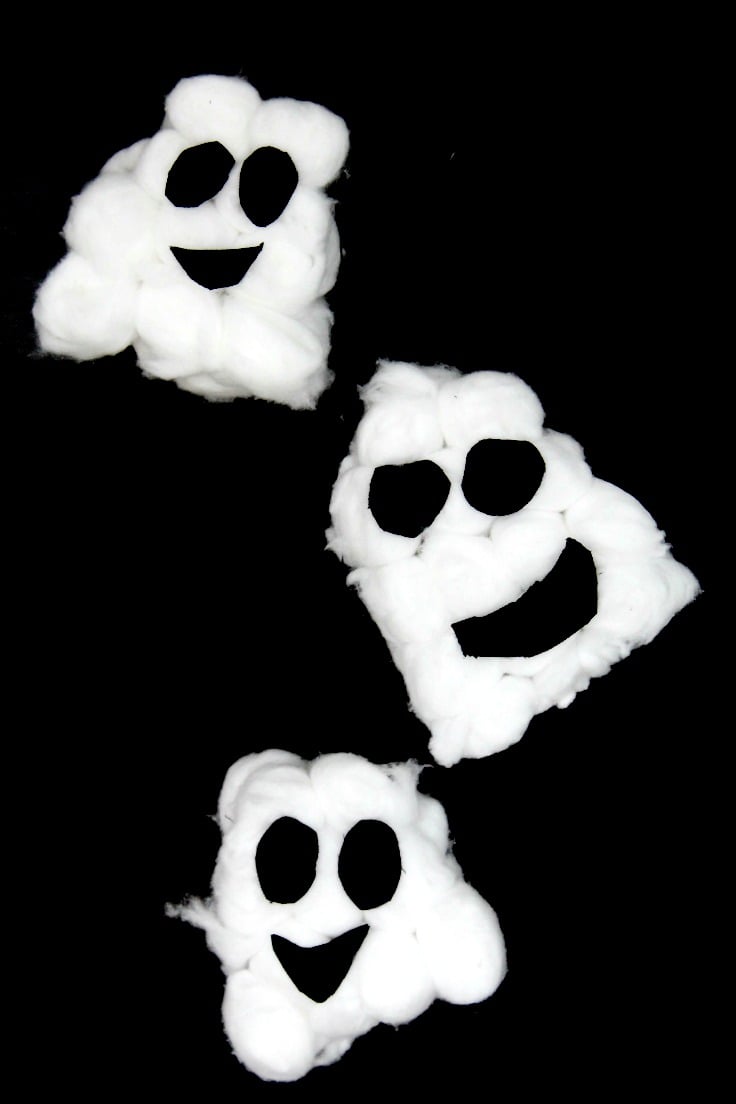 It's no secret we love Halloween! And we like to prepare way in advance because there are so many delicious recipes to think about and so many pretty decorations to get ready, like this easy peasy ghost craft!
These are so adorable, you'll want to make a few dozens and hang around about everywhere, both inside the house and outdoors. And kids will beg to help you make this super fun and easy cotton ball ghost craft! Great way to spend the day with your kids and a wonderful relaxing activity.
Other Halloween ideas you will love: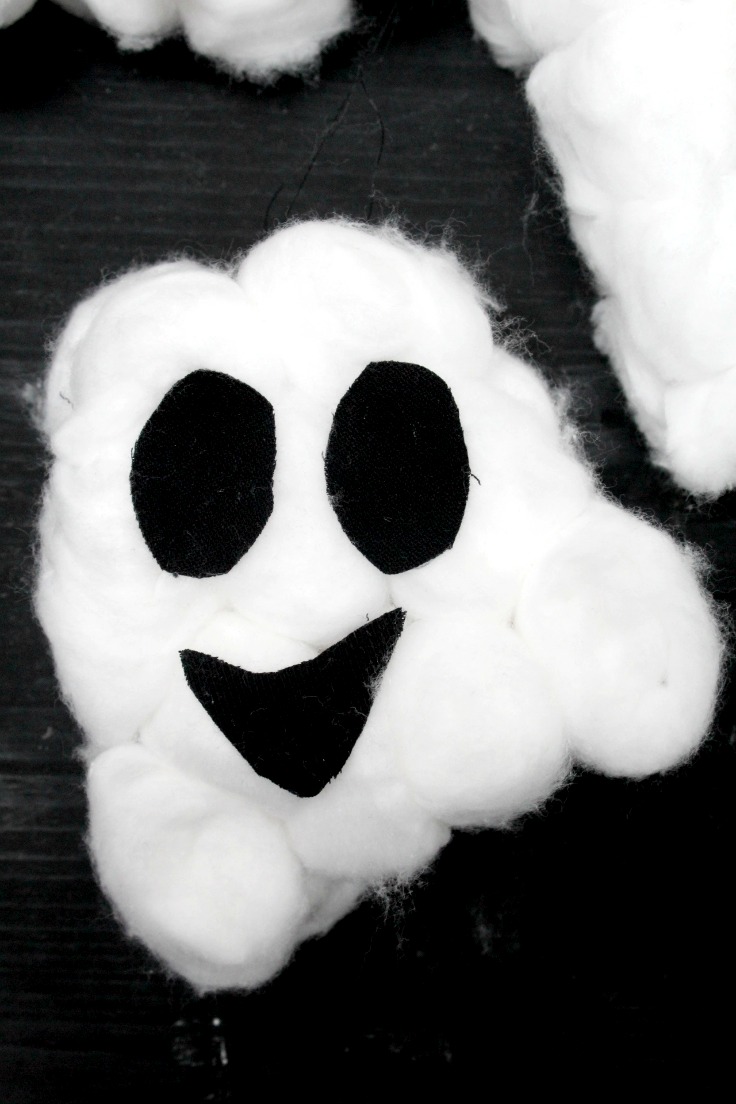 Imagine these fluffy DIY Halloween ghosts floating or flying across your yard, porch or your home! So cute and fun, especially if you're thinking about throwing a Halloween party this year! You'll be ready to greet your trick-or-treaters in no time, this easy ghost craft is super simple and only takes a few minutes to make!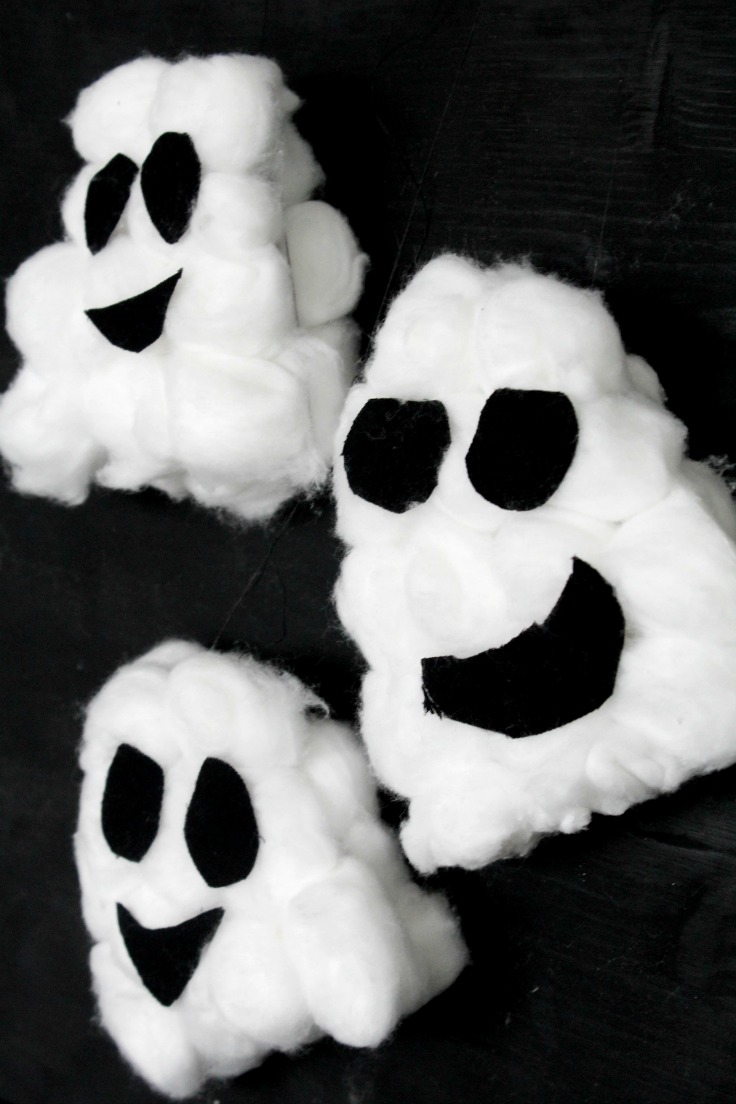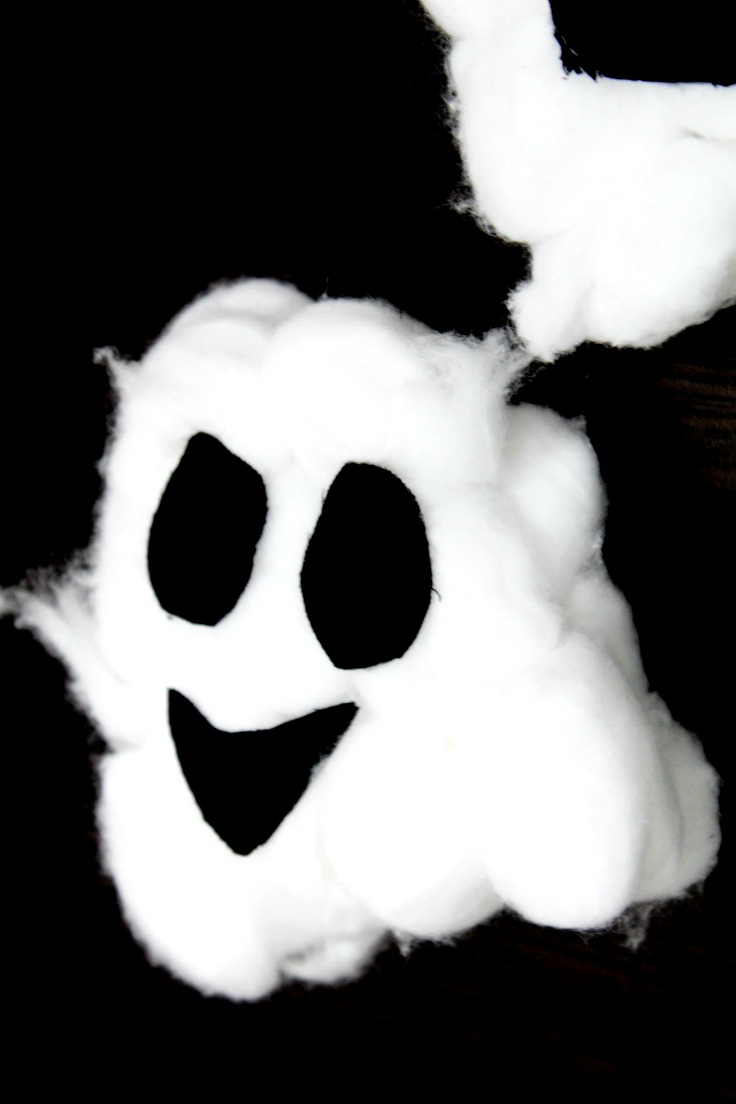 I wanted mine to look friendly and fun but if you like a spookier look, that's easy to achieve when you draw frightening eyes and mouths. Pretty sure they'll still look adorable because of all that fluff! Your kids will love to make these year after year!
Ghost craft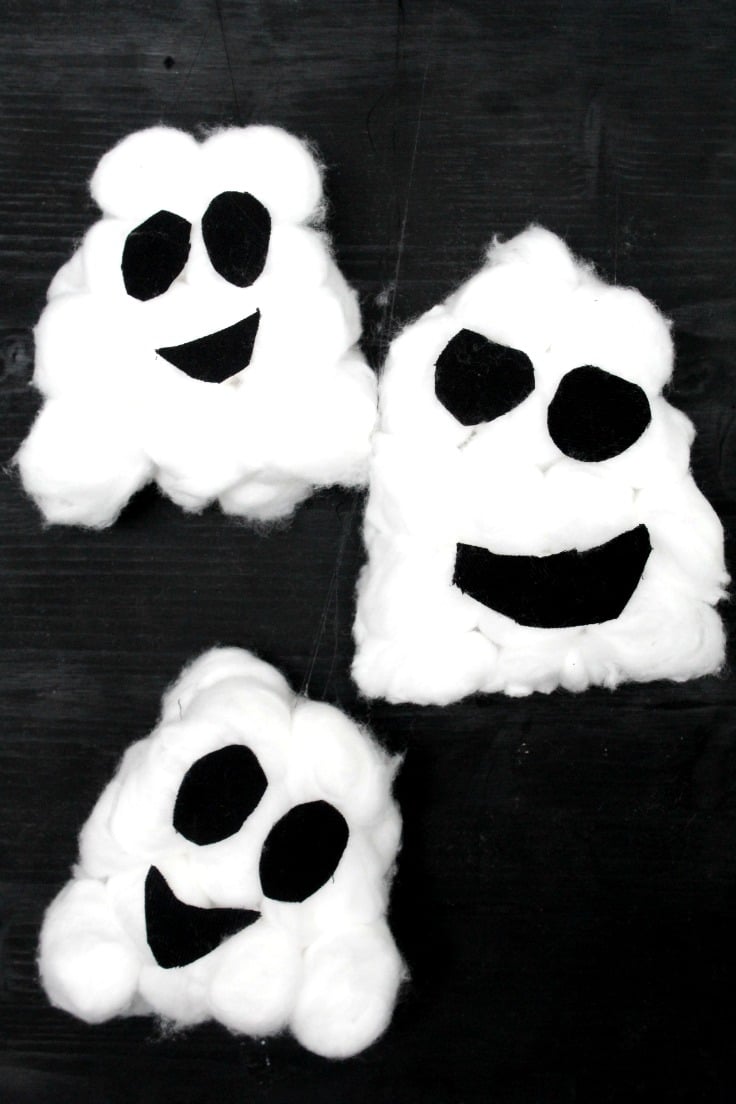 Materials:
white cardstock paper
scissors
glue
cotton balls
black fabric or black paper
black thread or string to hang
Directions:
Cut out a ghost template from your cardstock.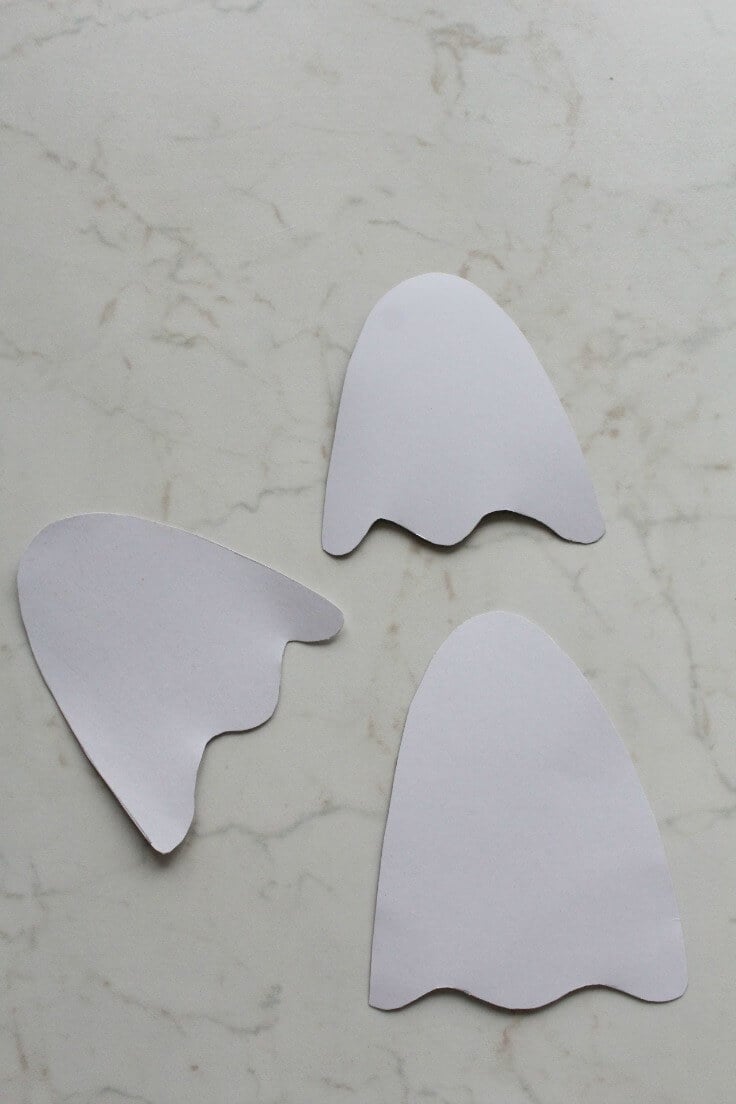 Add some black thread so you can hang these up later on.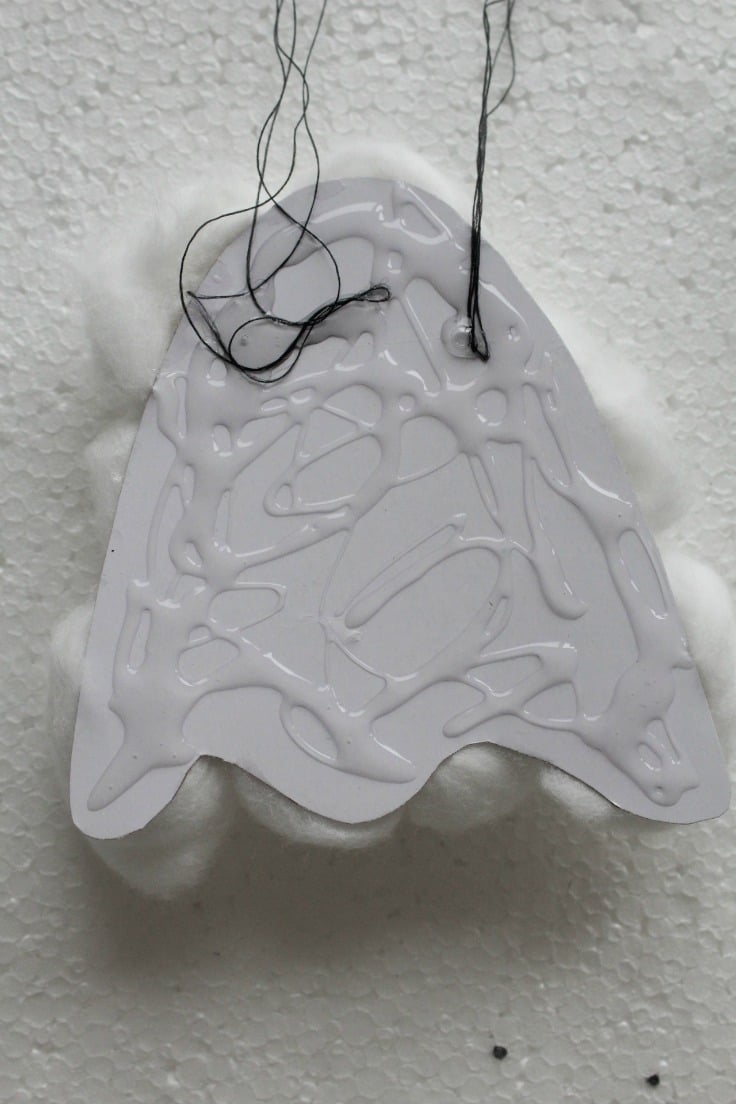 Add glue all over the template, on one side, making sure you or the kids cover the whole area evenly.
Glue cotton balls on until the entire area is covered.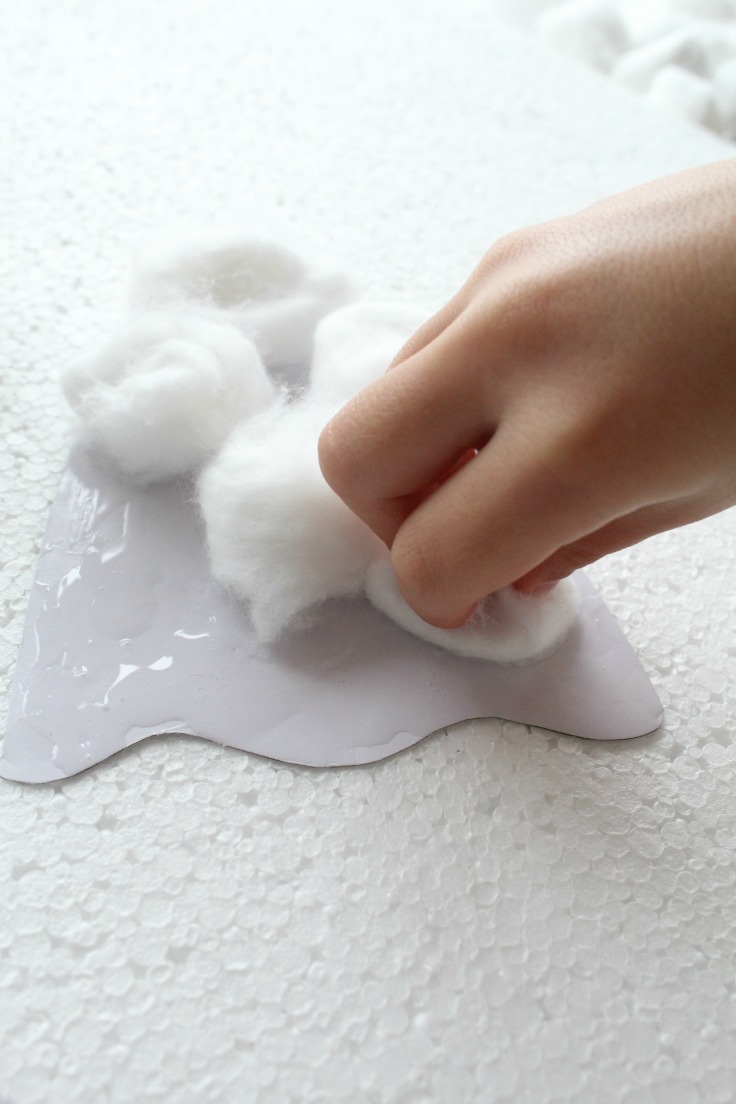 Cut out eyes and mouths and glue them on too. These don't have to be perfect, crooked and scary is good; we're making ghosts here, remember?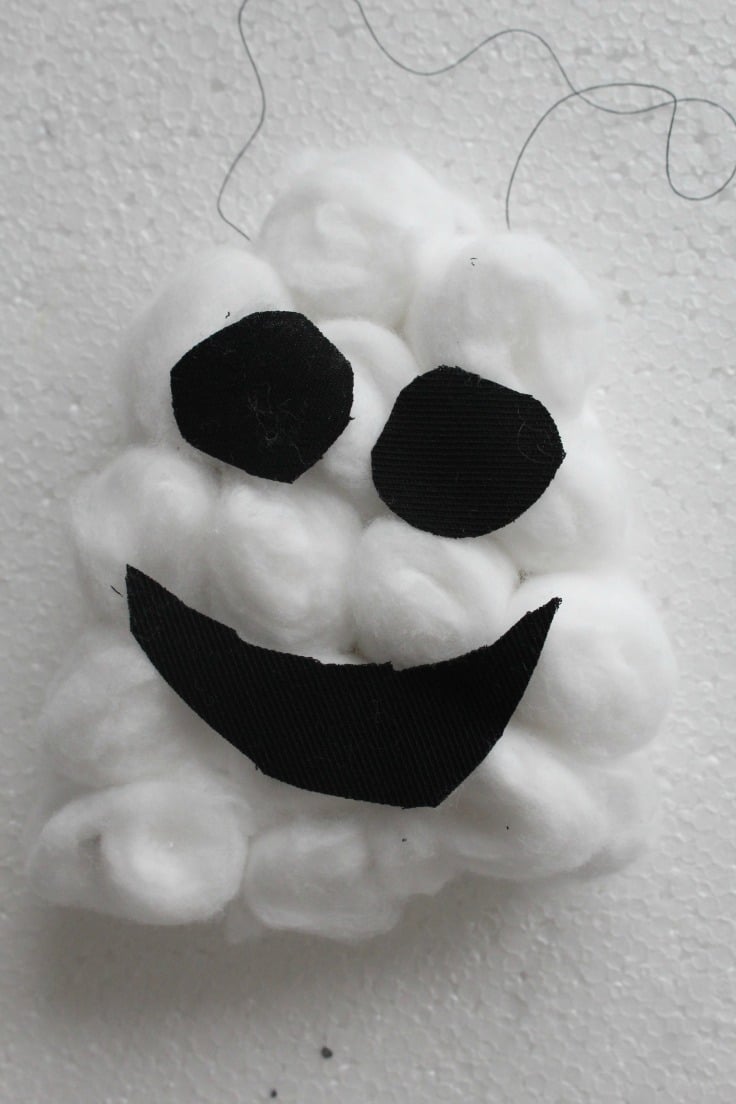 Repeat for the other side of the cardstock (optional)
Leave to completely dry then hang your ghosts up around your house, yard or porch or pretty much anywhere you like.
Enjoy your easy Halloween ghosts with your crowd!
Pin to save for later