Do you love soft, squishy rugs? Add some fluffy, cute accent to any room with this DIY pom pom rug that is insanely easy to make!
How to make a pom pom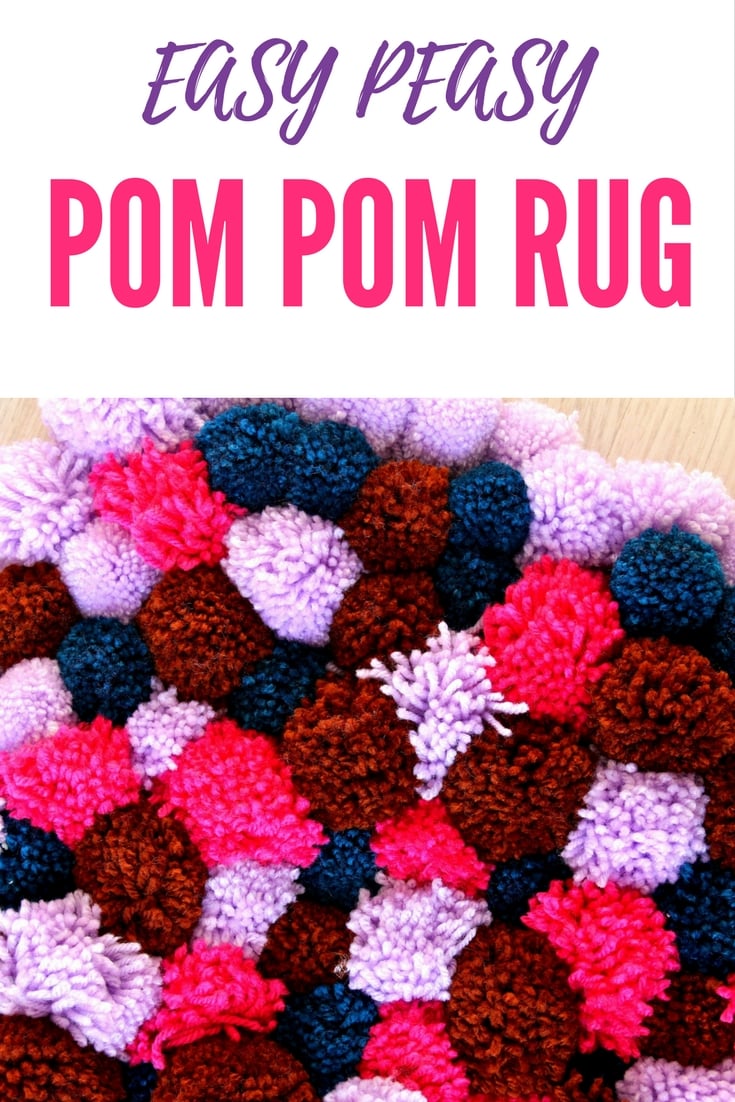 I'm not a big fan of rugs, most of the floors in my house are "naked". Mainly because they're so much easier to clean (lazy, I know lol). But when your daughter suddenly decides she absolutely needs a rug for her "on the floor activities", you have no choice but to comply and make her the cutest and easiest DIY pom pom rug ever!!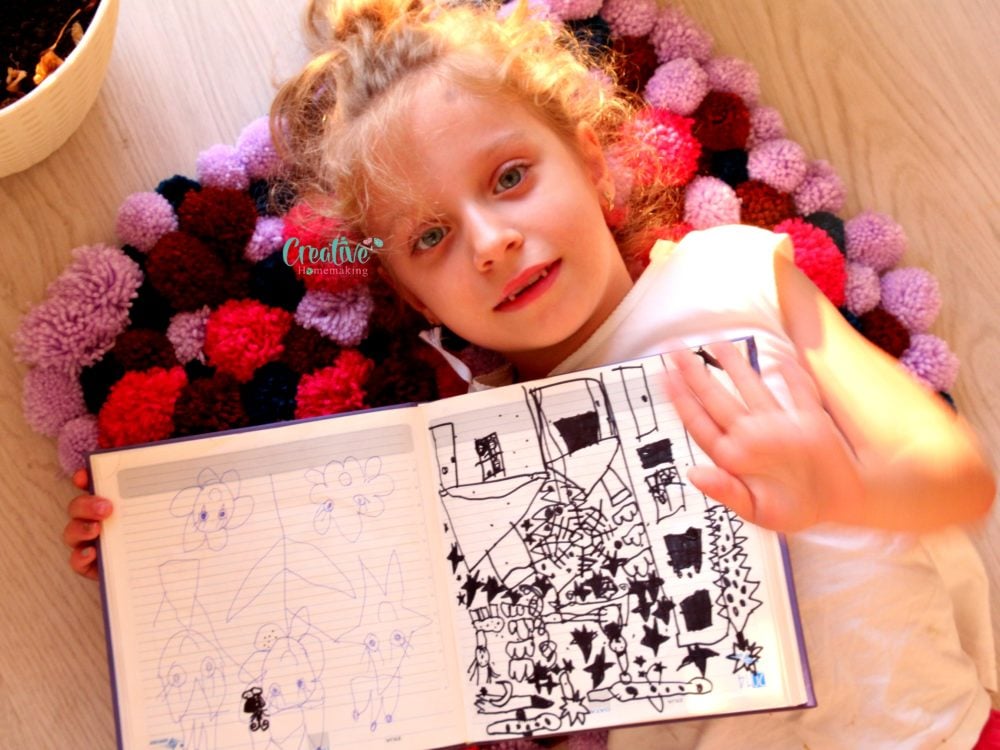 SEE MY MOST RECENT VIDEOS HERE
Remember all those adorable pom poms I made in bulk a while back? I had a few people questioning my sanity but hopefully this post will restore my reputation lol I made them all for this DY pom pom rug. Super easy and fun to make, so cute and fluffy, this rug is the perfect addition to a bedroom or nursery, or even a bathroom.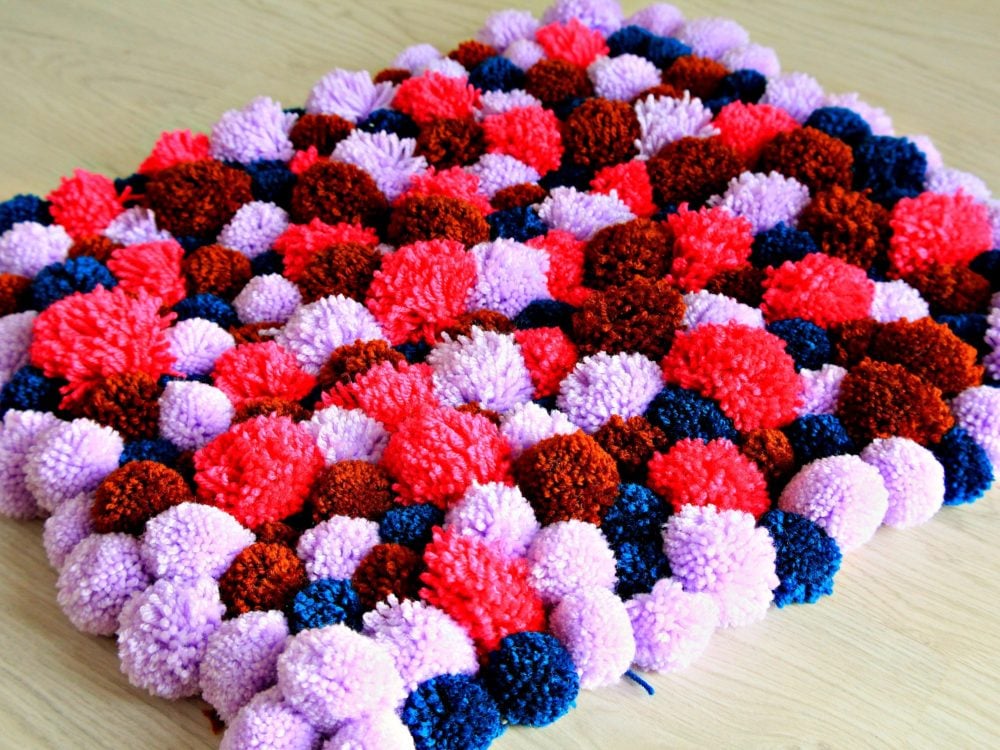 If you have kids, this DIY pom pom rug would be an amazing family activity for that long summer break! And makes a beautiful pop of color, especially in minimalist decors like mine. To make your own rug just like mine you will most likely need up to 3 hours (making the pom poms included) but it's so easy and rewarding you'll want to make a bunch of these pretty rugs for your entire home. The level of fluffiness depends on how thick and large you make the pom poms (the thicker the fluffier!).