Amazing Mother's Day Printable Pack to Make a Cute DIY Gift
Article may contain Amazon & affiliate links. As an Amazon Associate I earn from qualifying purchases at no additional cost to you.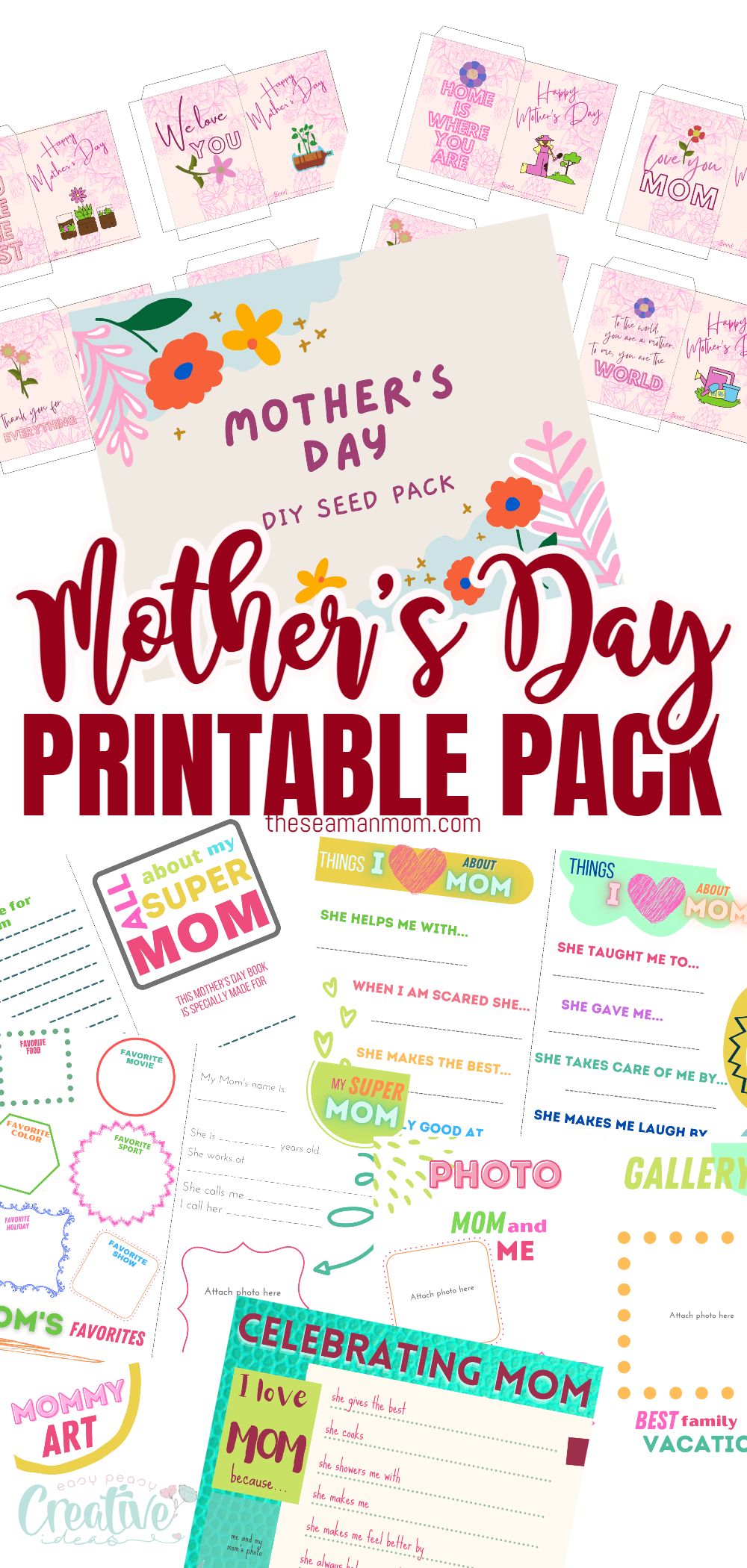 With this wonderful pack for pretty Mother's Day printables, kids can create an adorable gift for mom in a matter of minutes!
Mother's day printables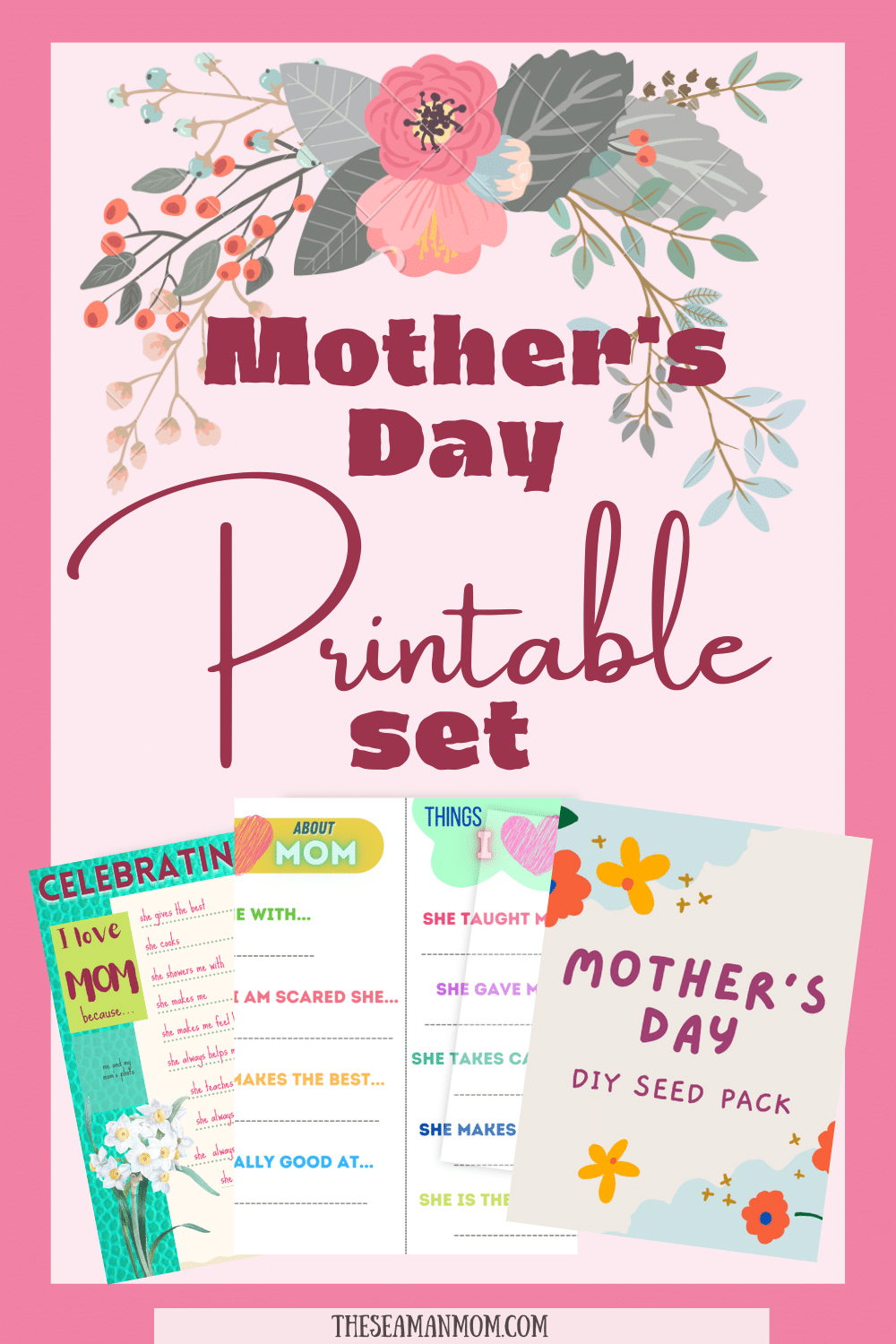 Mother's Day is a day for your kids to show mom (or granny) how much she means to them. And that makes it the perfect time for your kids to get creative and make a pretty DIY gift for mom! But just because your kids are making a gift doesn't mean the project needs to be difficult or time consuming. These lovely Mother's day printables make the work countless times easier!
Other printables you will love:
Printable Mother's Day Card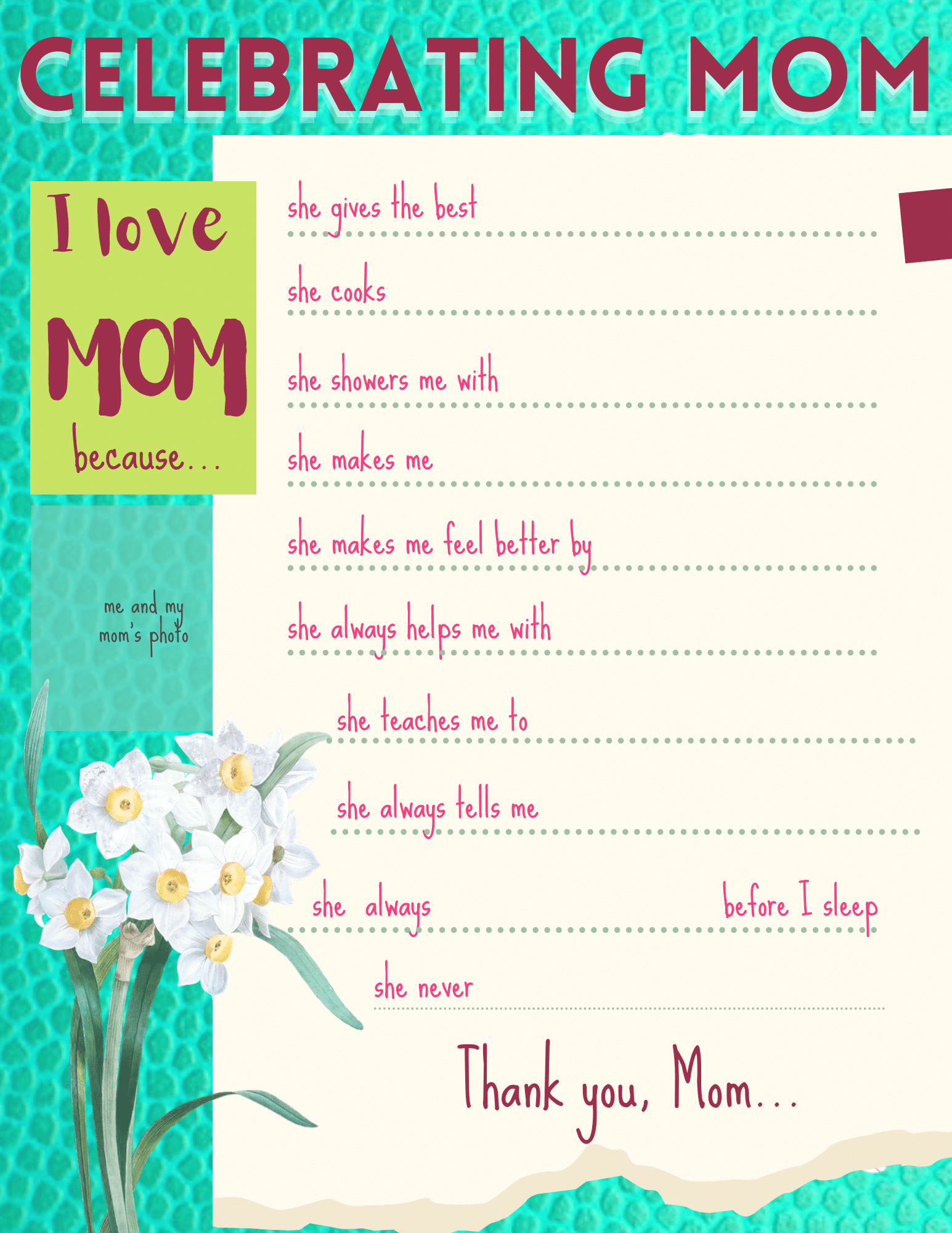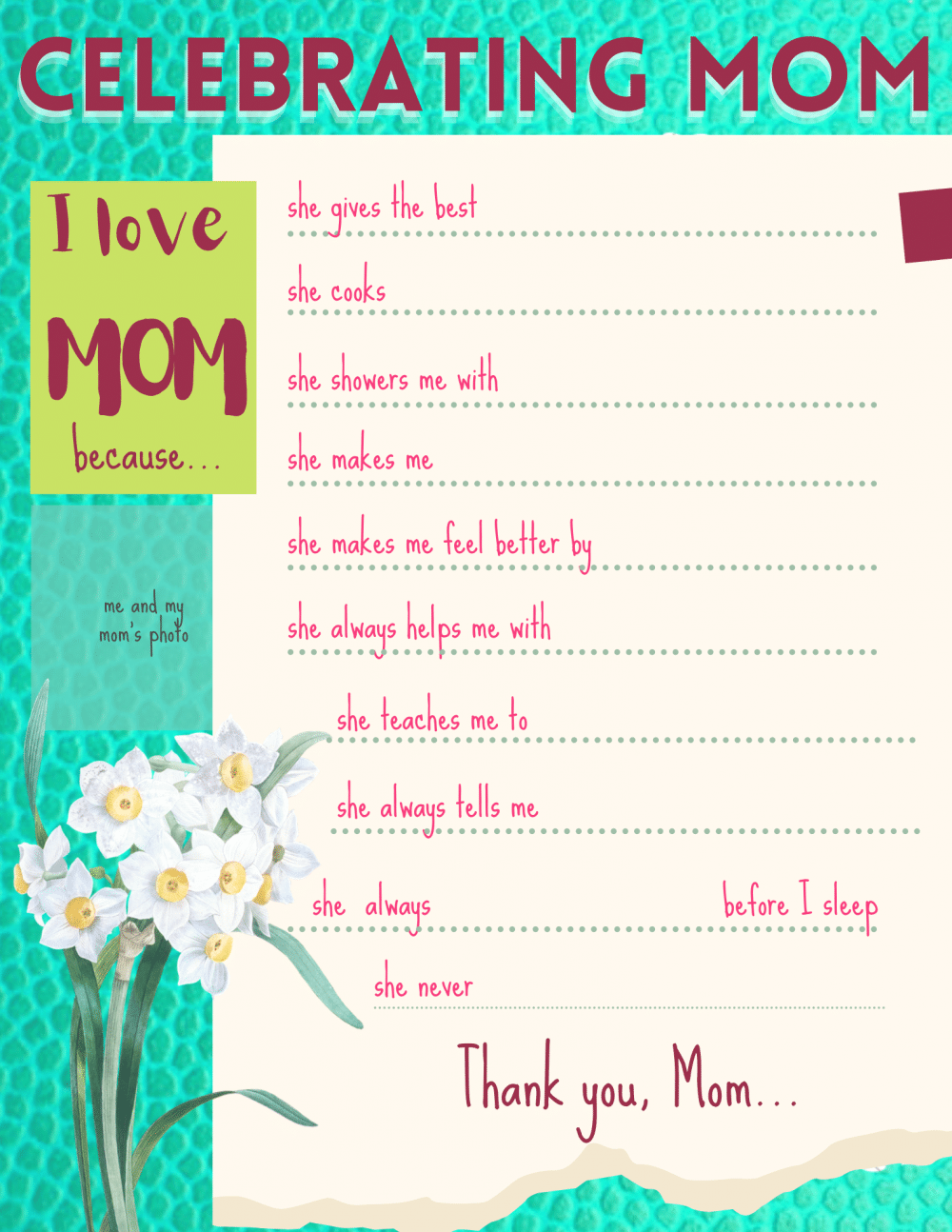 The first element your kids will need to make to create a memorable gift for Mother's Day is a cute card. With the help of this Celebrating Mom printable, your little ones can outline all they ways they love their mom.
The fill-in-the-blank worksheet on this little printable gives your kids a chance to describe the different ways they love their mom, by providing them with simple writing prompts, like:
1. She gives the best…
2. She cooks…
3. She showers me with…
4. She makes me…
5. She makes me feel better by…
6. She always helps me with…
7. She teaches me to…
8. She always tells me…
9. She always ____ before I sleep
10. She never…
Simply print out the card on white paper and let your kids fill in the blanks. Older kids can write the answers on their own. To create this printable card with younger children, simply use the prompts to encourage statements from your kids, then write down their answers on the line.
After your kids are finished answering the questions, they can attach their favorite photo of them and their mom together on the next printable from this pack. Or draw a small picture of mom to attach to the side of the mom printable.
Mother's Day book
In this lovely mom book kids get to write a message to mom, a few things about mom, things they love about mom. There's also a place for gallery where they can stick their most favorite photos with mom. On the last page, kids can draw or paint mommy art ideas.
Mother's Day Seed Packet Gift
Once your kids have a keepsake card created, it's time to get started on the gift! Head to the store to purchase a few seed packets to give to mom. You could purchase flower seeds or vegetable seeds for her to plant in her garden.
After you have the seed packets ready, print out the packet covers on white paper. Cut out each cover around the outer border. Then, help your kids wrap the covers around each seed packet. Follow these simple instructions for wrapping the seed packets:
Fold the seed packet cover along the gray line down the center of the printable.
Place the seed packet in the center of the fold.
Fold the top and bottom flaps over the top of the seed packet, then fold the side flap over the top of the seed packet.
Place a small line of glue along each of the flaps, then press the top of the wrapper onto the flaps. Hold the seams in place until the glue dries.
Write the name of the seed on the front of the wrapper.
Mother's Day Gardening Gift
After you've finished your printable card and decorated seed packets, you'll have a fun and unique gift to give mom. But why stop at these mothers day printouts? You can turn these pretty seed packets into a useful gardening gift that your mother is sure to love! Try adding these elements with the seed packets to create a pretty gardening gift basket to give mom this year:
For herself
For the garden
Get your pack for Mother's day printables here and have fun with the little ones!
Pin to save for later