No Sew Tote Bag tutorial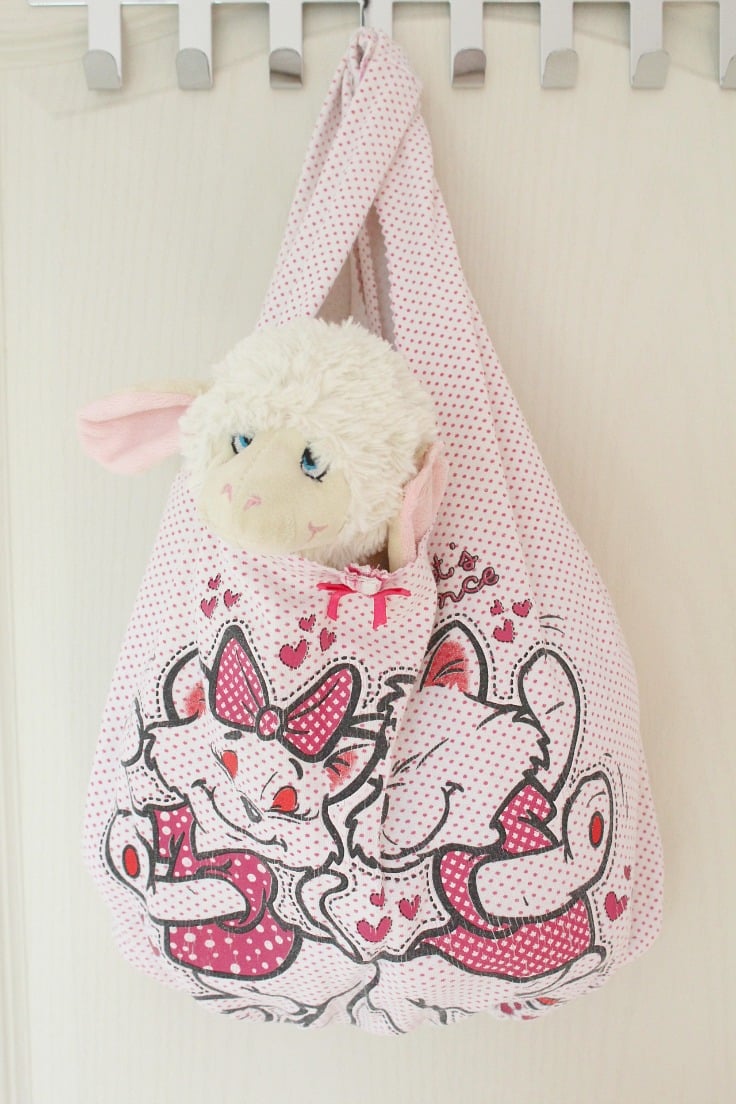 Materials:
Old or outgrown knit t-shirt or blouse (I used an old pajama blouse); the thicker the fabric, the sturdier the bag.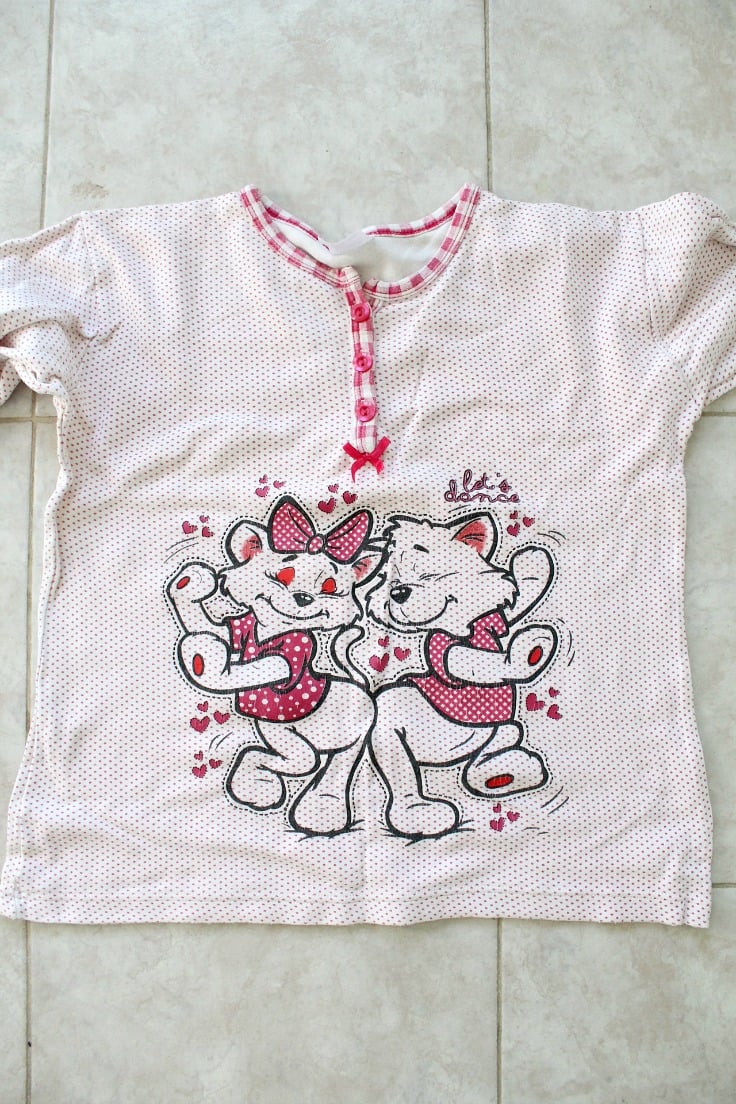 scissors (I used pinking sheers; optional)
fabric marker
ruler
Directions:
Lay out your t-shirt and establish the best spots to cut around the neckline and sleeves. I only cut 1 inch around the sleeve and went down the neckline up to the little bow I had on the blouse as I wanted to keep that on (too cute to discard!).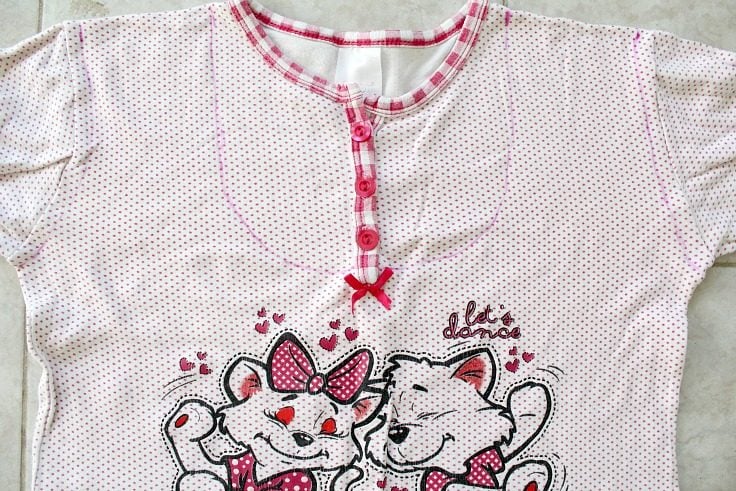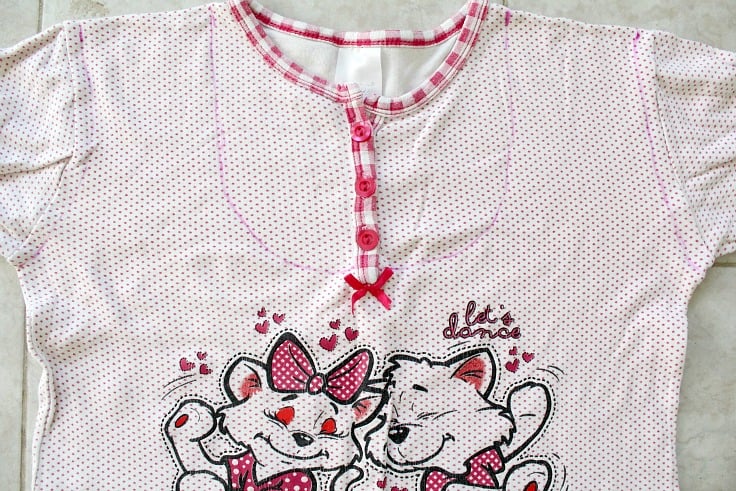 Measure down how deep your tote will be. Measure 3 more inches and mark.
Cut the bottom of the t-shirt off at the marked spot. Mine didn't require any more cutting at the bottom, it was just the perfect length.
Cut around the neckline and sleeves but leave the shoulder seam wide enough as this becomes the strap of the tote and you don't want it too thin.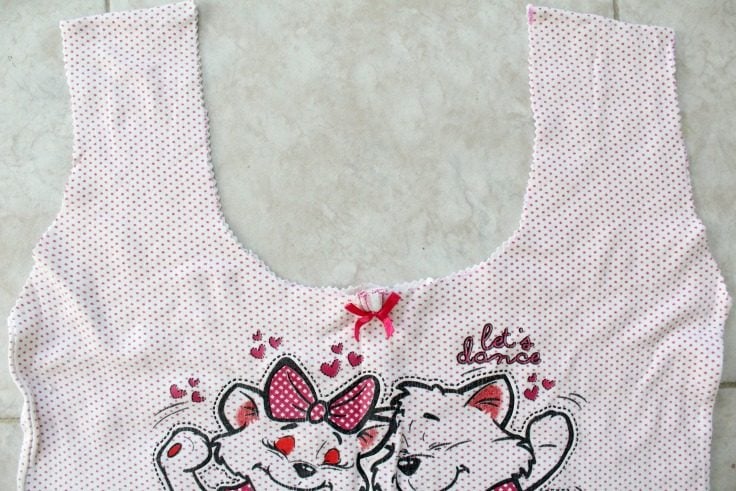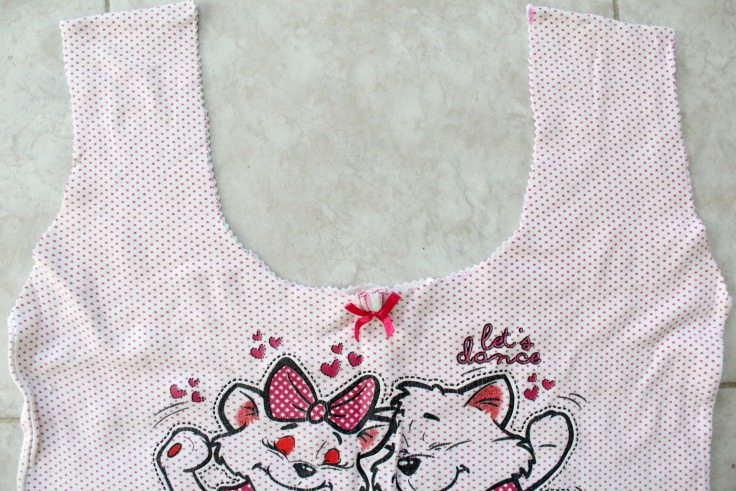 Cut the bottom of the shirt into 1 inch wide by 2 inches tall strips. Cut the front and back at the same time, so your ties will be even.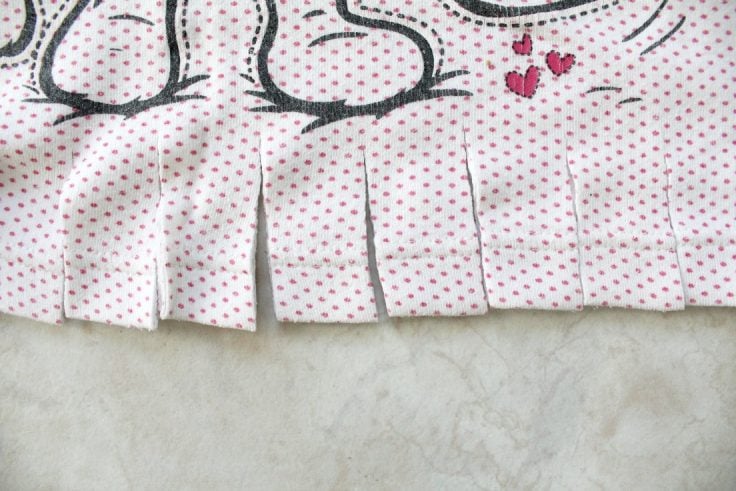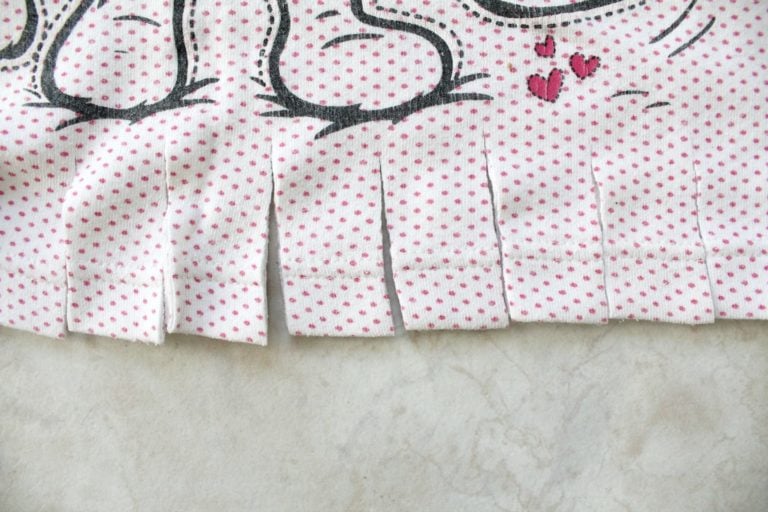 Cut the first and last fringe pieces at the side seam to create 2 pieces of fringe.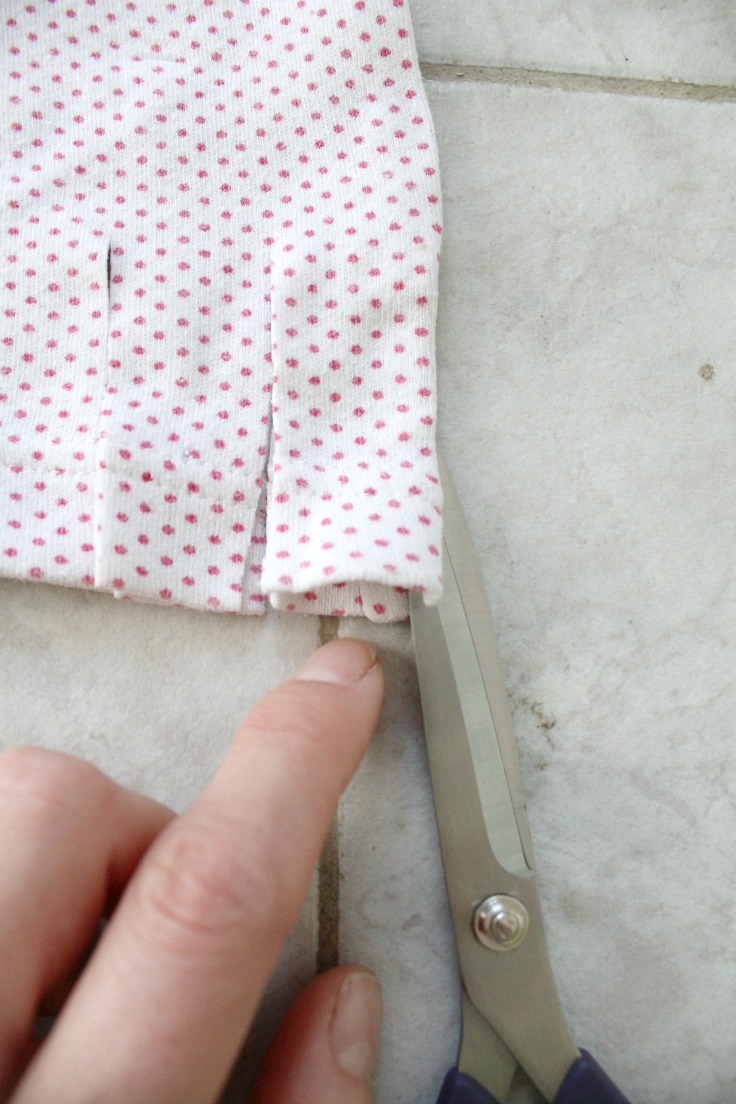 Flip the t-shirt wrong side out and start tying the front and back fringe strips together.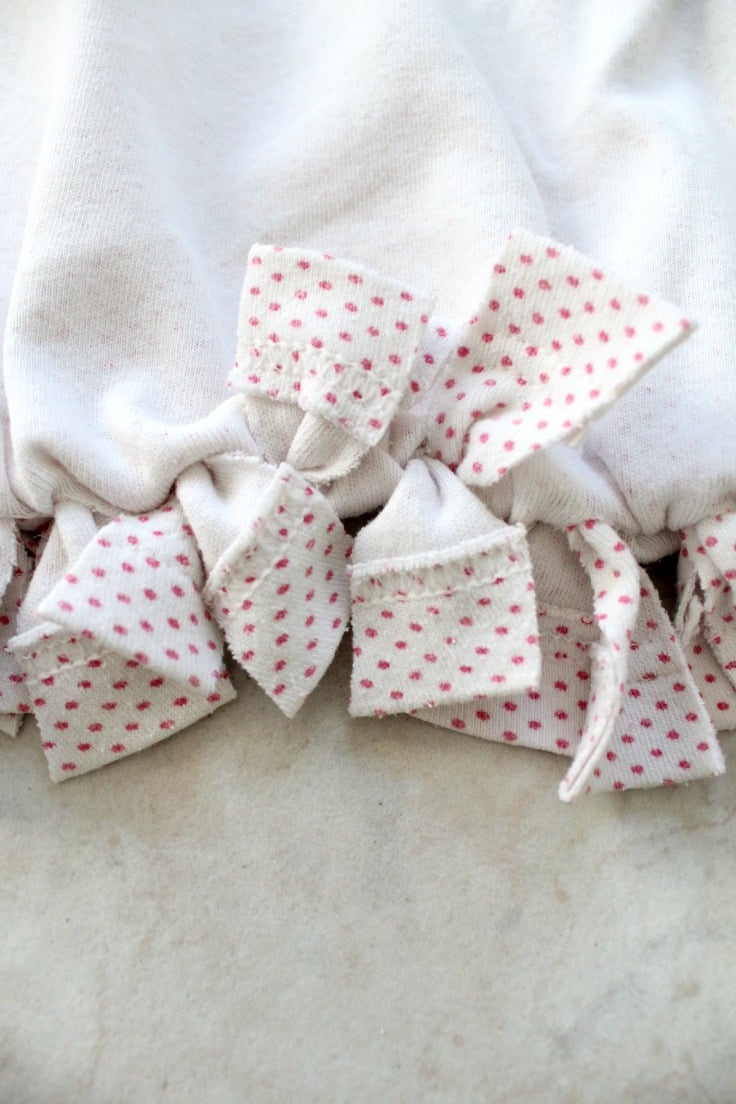 Once all the fringe strips are tied together, you will notice the bag has small holes where you tied the fringe together. To close the small holes, tie together the fringe strips on each side of the hole, until every strip is double tied. This will also give the bag a sturdier bottom.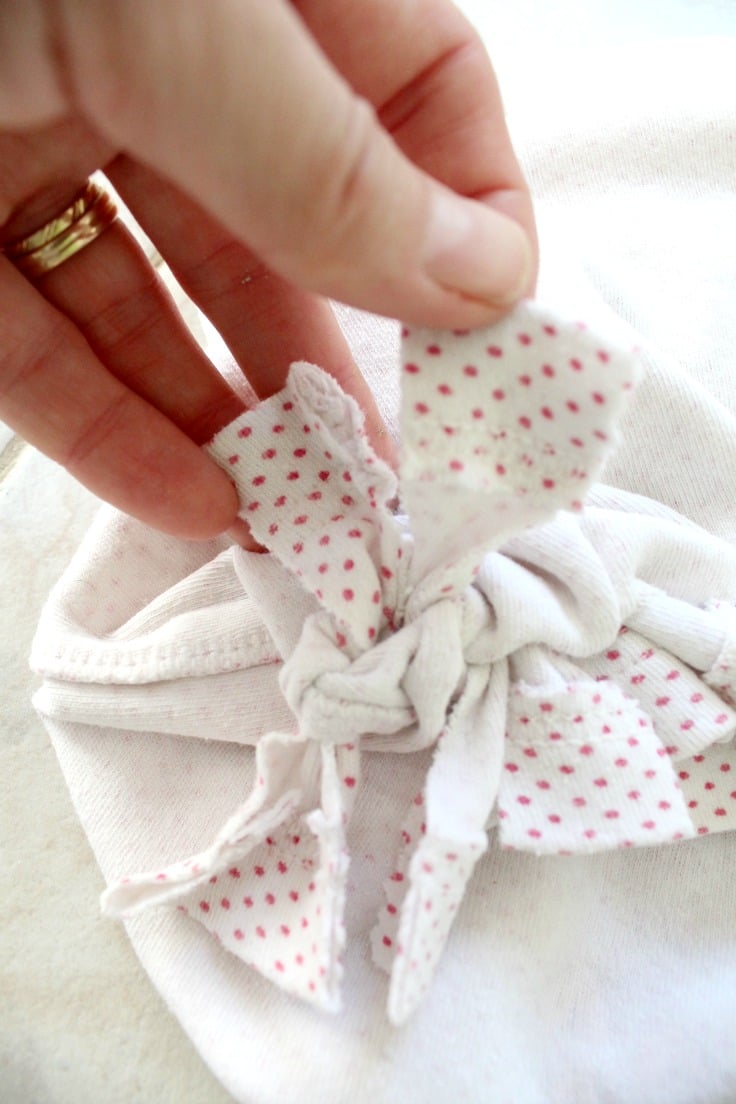 Turn the bag right side out and start wearing!