Scarf Christmas Wreath Tutorial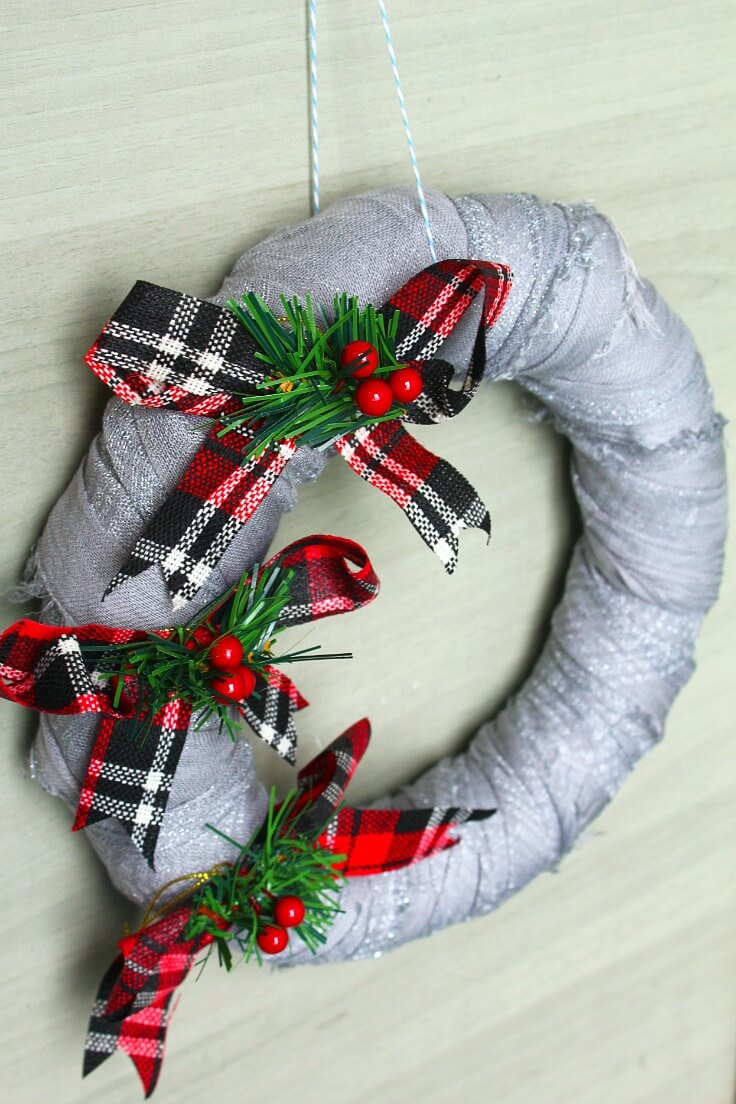 Materials:
long scarf in color of choice (I used this particular one as it has some sparkles)
Christmas bows (I used 3 plaid bows)
safety pins
bakers twine to hang the wreath
Directions:
Start by pinning one end of the scarf to the foam ring, then wrap the scarf around until the ring is completely covered.
Pin the scarf to itself at the back using a safety pin (or more, as needed), to secure it.
Using the small pins, pin your Christmas bows to the ring, on the left hand side.
Use bakers twine to hang your scarf Christmas wreath for a cozy, rustic touch!
For more Christmas craft ideas, check out DIY Idea Center, a great source for amazing crafts, DIY and more.