This summer spice up your grilling menu with a spicy veggie wrap recipe made with MorningStar Farms patties, fresh baby spinach, red bell peppers and an intriguing sesame garlic ginger sauce.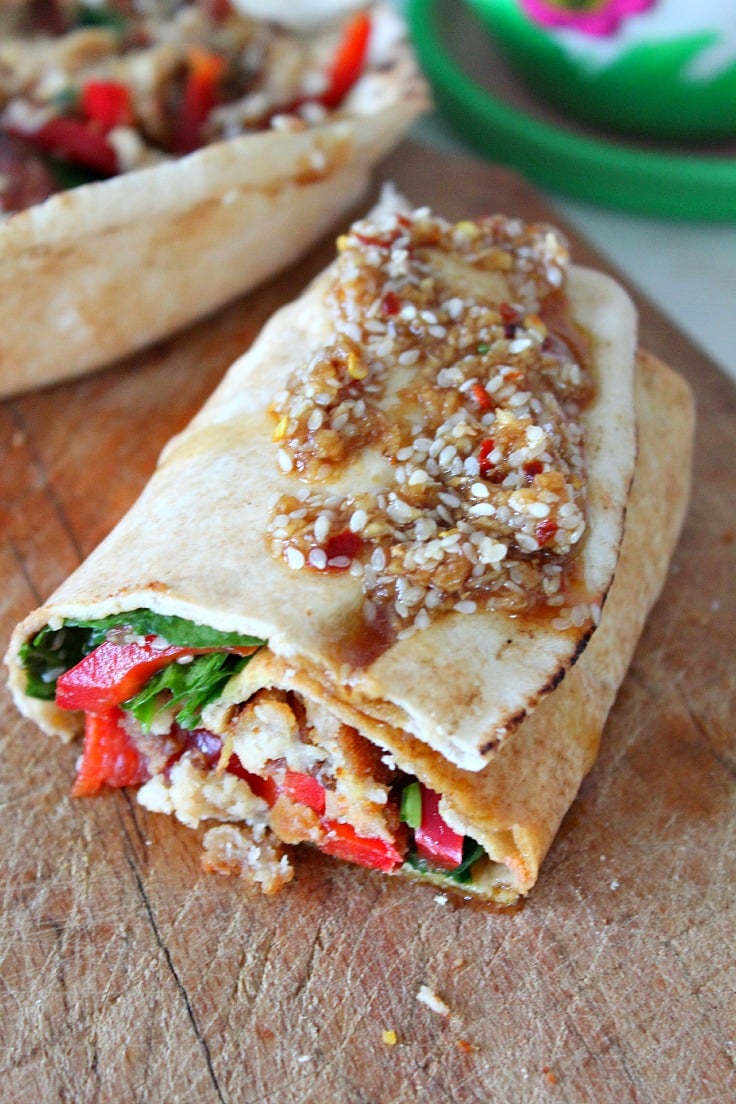 A delicious and healthy meatless alternative, this spicy veggie wrap recipe makes an awesome light lunch or a great addition to a grilling menu and it's full of flavor.
This veggie wrap is very satisfying and a great way to enjoy a grilling party. You don't need all that meat to spend great time with family and friends, meatless is just as delicious and fulfilling. And the MorningStar Farms is the perfect product to help savor flavor using Veggie Cuisine. You can easily throw one of their veggie patties in a burger or even a sandwich.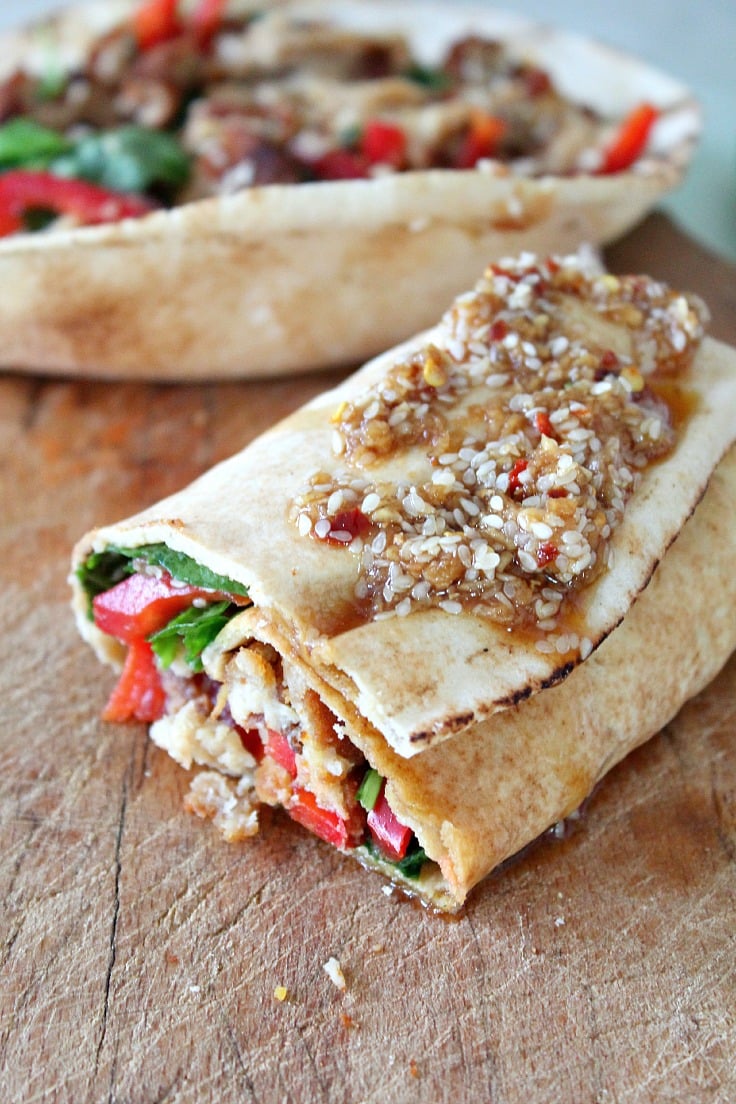 With MorningStar Farms products you will definitely make sure everyone is taken care of at your grill-outs, no matter what their dietary needs are. There's also a chance for you to win prizes on their site.
For this time I decided on a spicy veggie wrap recipe, simply because I never tried one of these, I wanted to see how  good I am at handling a wrap and the result was incredibly delicious and nutritious.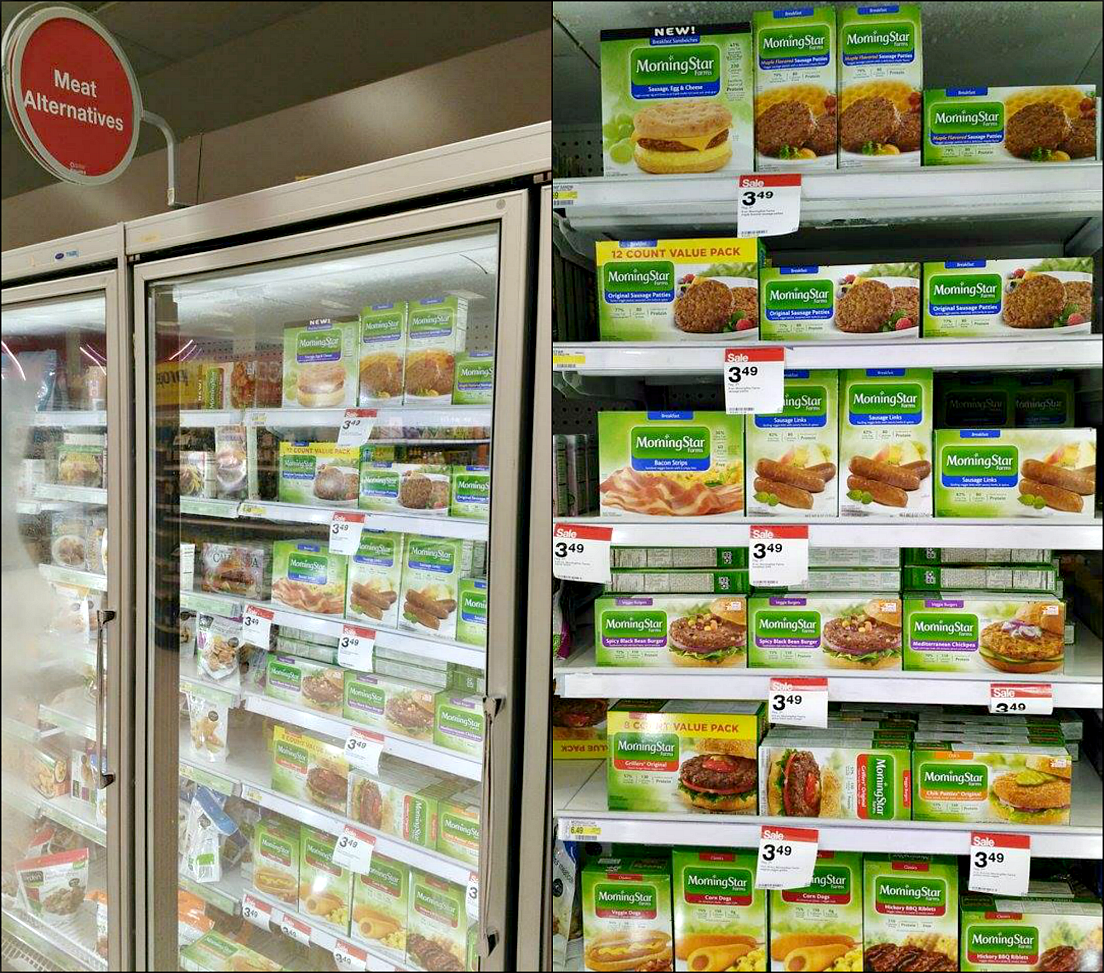 I purchased the Garden Veggie Patties and the Spicy Black Bean Burgers at Target as I couldn't decide which one I like best. You can also find all the ingredients for this recipe at Target. I already had the pita bread. I served the black bean burgers with a bit of sour cream and they were really yum too but I have to give the thumbs up to my wrap. It's light and fresh and a tiny wrap is super satisfying for me. Seriously I never realized meatless can be so delicious!
I had lots of fun making these wraps, I laughed at myself so much! After stumbling on a little issue with the pita bread which stubbornly refused to roll and make a nice wrap although it was pretty thin, I realized for the wrapping to work, the bread has to be cut around the edges and I should only use one side of the pita. I also learned wrapping should start with tucking in the bottom first. Learning from your own mistakes is awesome! Make your life easier and use a regular wrap bread, just my 2 cents here.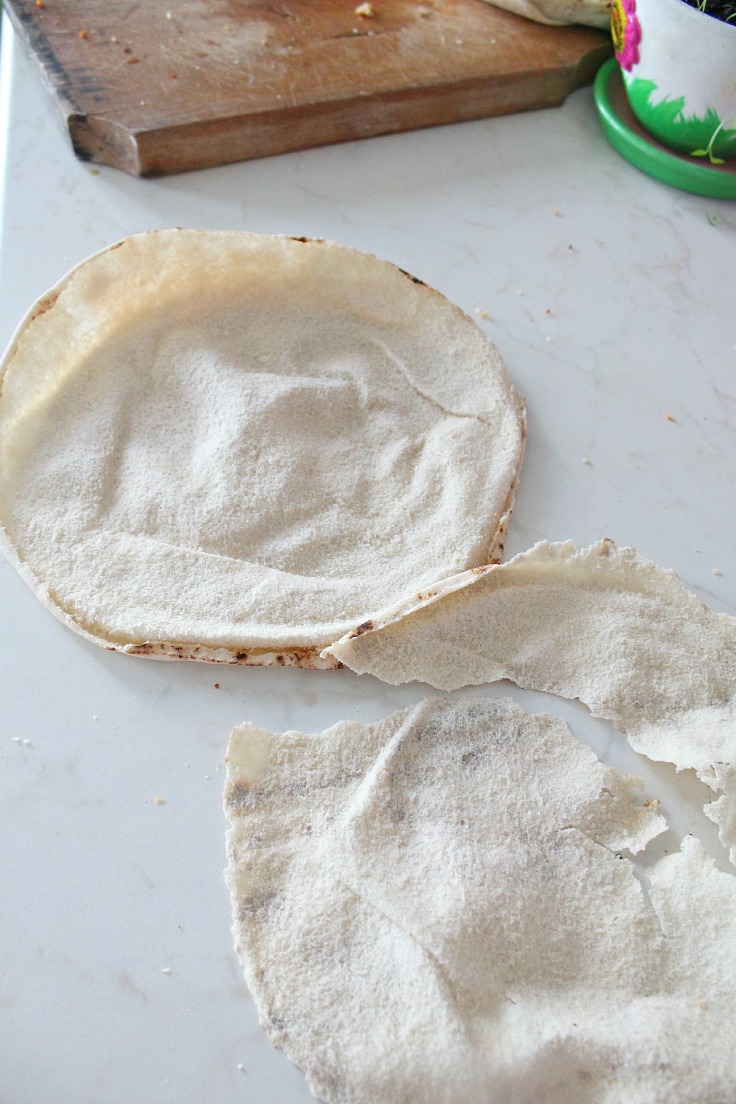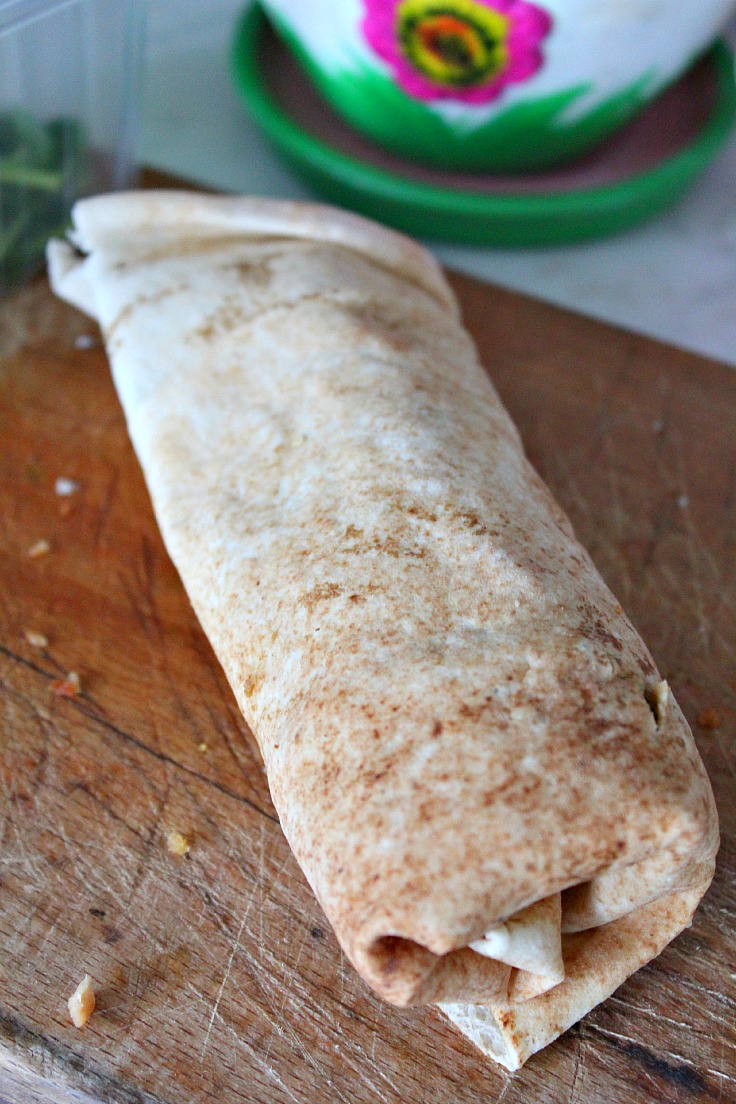 Wanna know what other awesome tip I've learned? Refrain from stuffing your face with delicious spicy wraps while you make them, until you finish taking some pics of your beautiful work, or your whole body will start shaking with energy and your photos will end up blurry. Dully noted!
The sesame garlic ginger sauce was absolutely divine! I will definitely use this sauce on more meatless dishes. It gave the wrap so much flavor.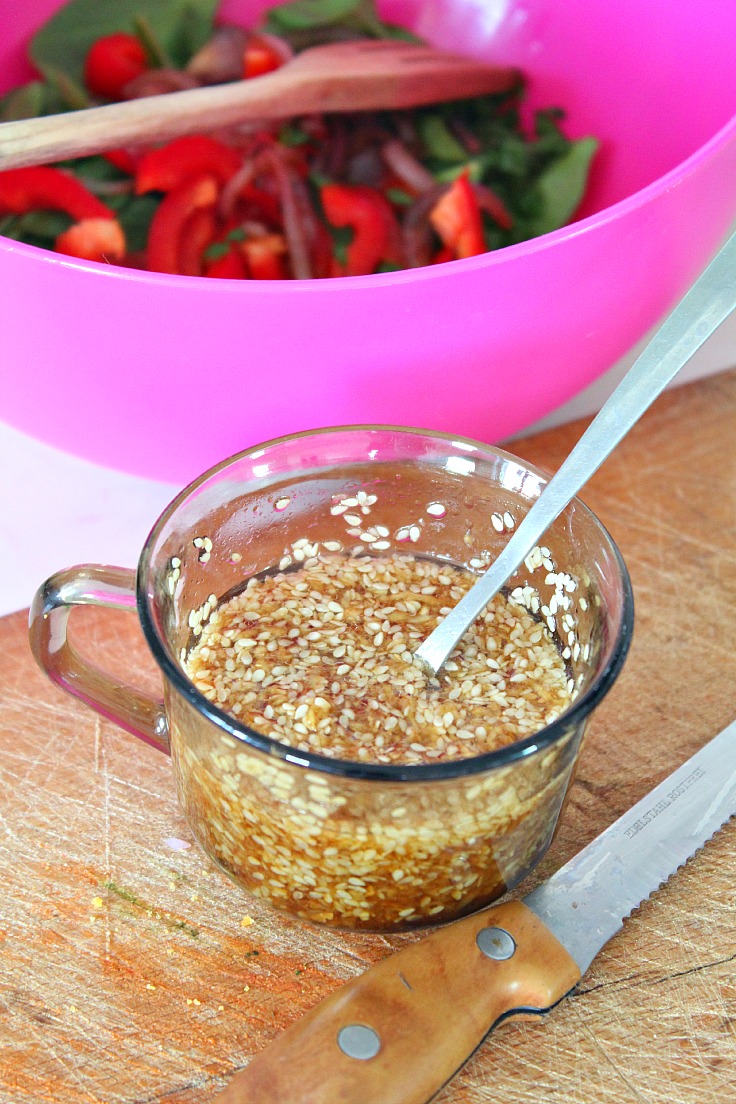 Spicy veggie wrap recipe
Spicy Veggie Wrap Recipe
A delicious and healthy meatless alternative, this spicy veggie wrap recipe makes an awesome light lunch or a great addition to a grilling menu and it's full of flavor.
Ingredients
4

MorningStar Farms Garden Veggie Patties

8

cups

fresh baby spinach

1/2

red bell pepper

1/2

medium red onion

handful chopped fresh mint

4

pita bread

for easier wrapping use wrap bread
For the sauce
1/4

cup

apple cider vinegar

1

tablespoon

sesame oil

1/4

cup

soy sauce

1

tablespoon

fresh ginger root

1

large garlic clove

4

tablespoons

sesame seeds

2

teaspoons

chili flakes
Instructions
Prepare the sauce
Clean ginger root and garlic and grate finely

Combine all ingredients and mix until smooth

Leave in the fridge for 1/2 hr so the ingredients mix flavors
For the wraps
Cook patties as instructed on the package

In a large bowl toss spinach, red bell pepper and mint

In a skillet cook onion in 1 tablespoon oil, until very tender

Add onions over spinach mixture

Add sesame garlic ginger sauce and mix

Prepare the pita wraps by slicing the pita open, cutting around the edges with a sharp knife

Add a layer of the spinach salad mixture making sure not to pick too much vinegar. It will make the pita wrap moist and may break

Cut patties into slices and add to the spinach layer

Tuck in the pita bottom and start rolling
Notes
For extra flavor and spiciness, add more sesame garlic ginger sauce on top of your wrap
Similar posts you might like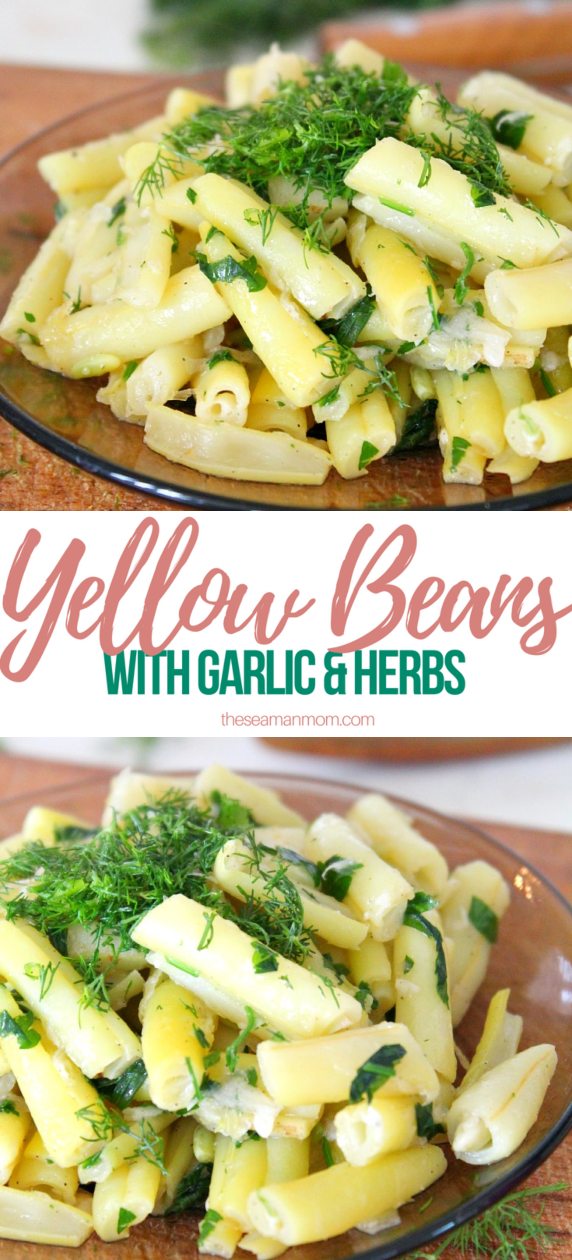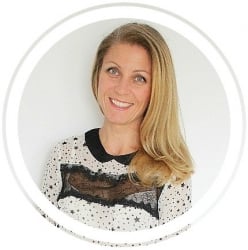 Hi, I'm Petro, author and founder of Easy Peasy Creative Ideas. Sewist, crafter, avid DIY-er, foodie, photographer, homemaker and mommy to one. I'm an expert at coming up with quick, clever sewing tips, recycling crafts and simple, easy recipes! You can find my ideas featured in reputable publications such as Country Living, Good House Keeping, Yahoo News, WikiHow, Shutterfly, Parade, Brit & Co and more. Thanks for stopping by and hope you'll stay for a while, get to know me better and come back another time. Stick around for real fun projects!