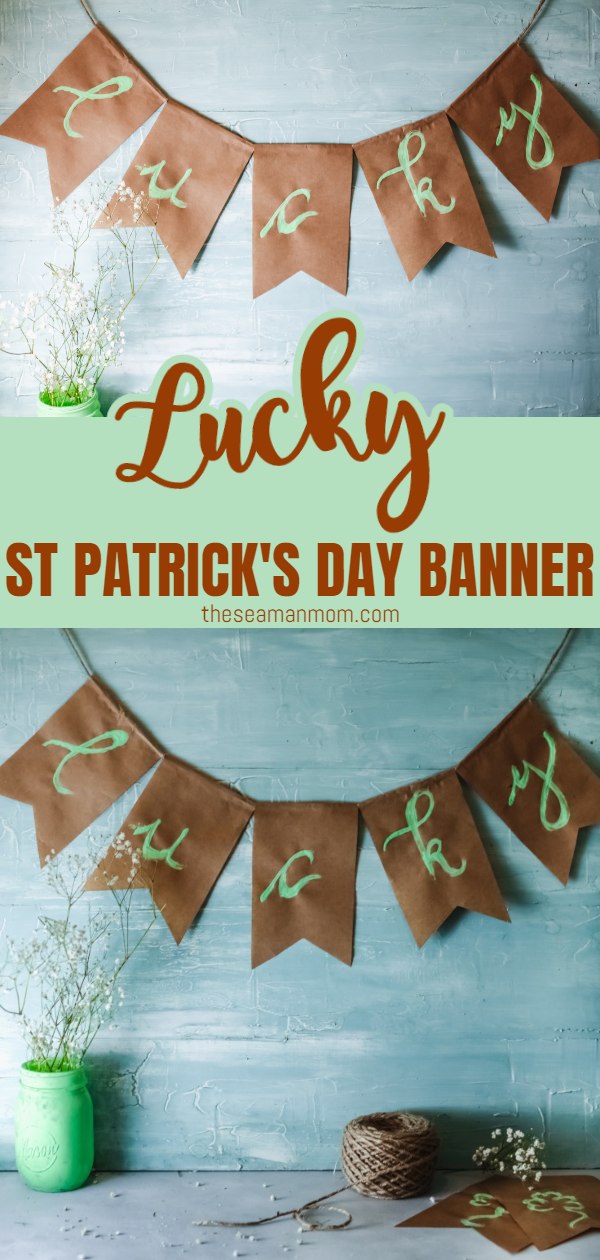 Add some luck to your home with this St Patrick's day banner! A fun, little easy project perfect to decorate your home or any party you plan on hosting! Best of all? Kids can help or create their own!
St Patrick's day banner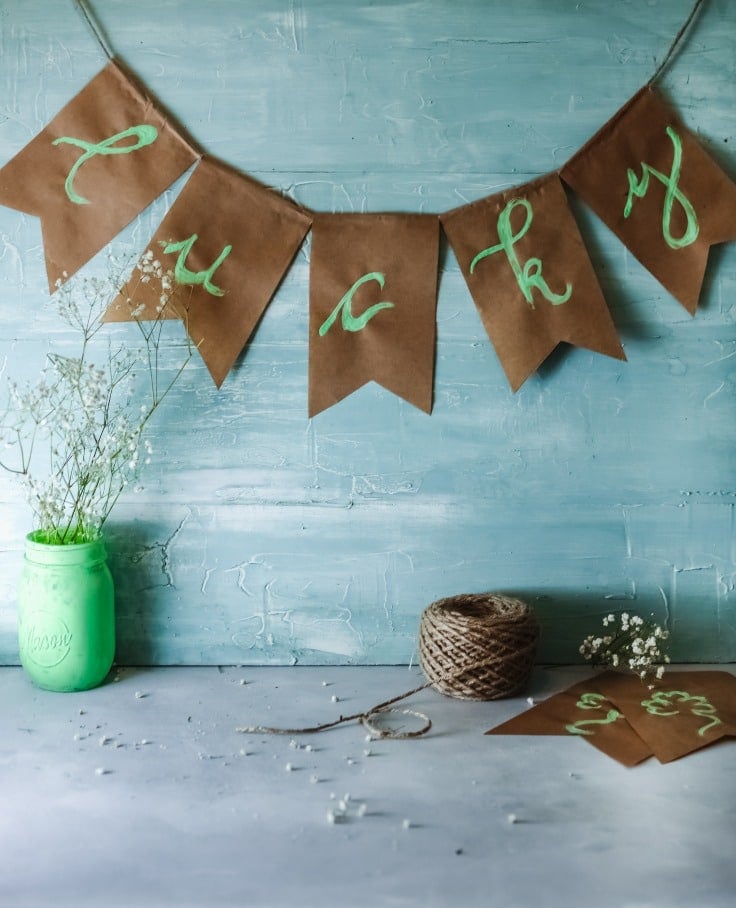 St Patrick's Day is a super fun holiday! There's a lot of delicious food, great drinks (have you checked the St Patrick's Ice Cream Float?) and all the green decorations + it's a great excuse to feel a little extra lucky!
More St Patrick's day crafts you will love: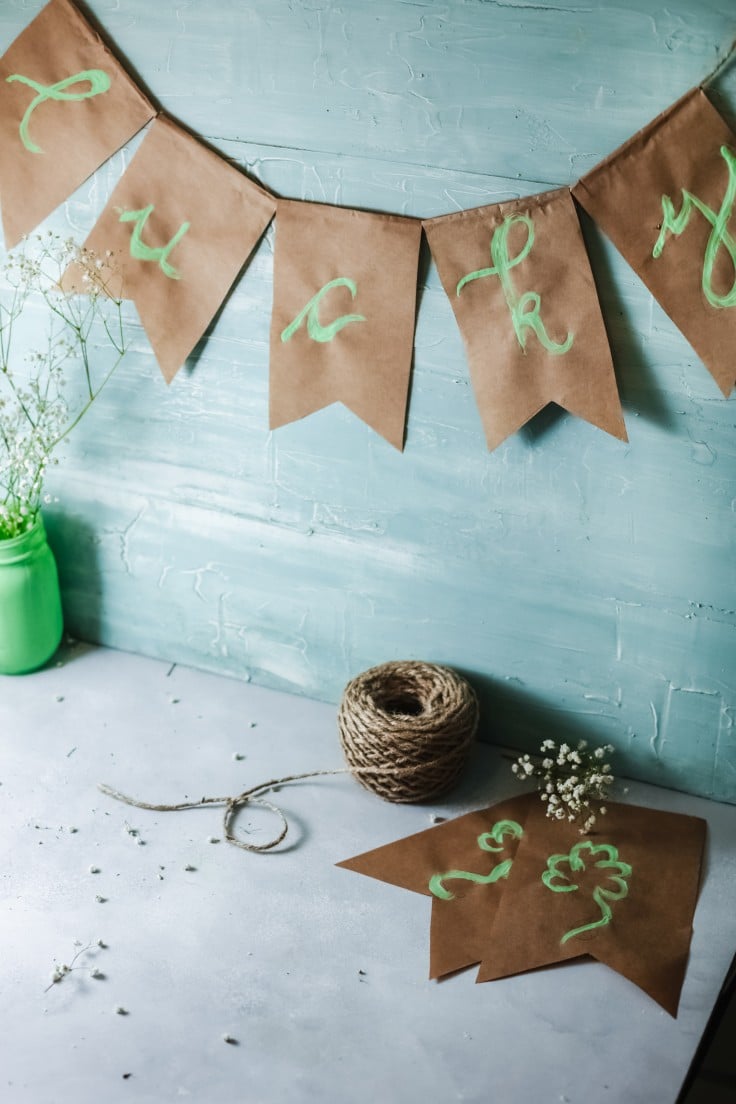 There are a lot of crafts and projects you can make as St Patricks day decorations, but one of my all time favorites is a lucky banner! It's a beautiful decor to make for your doorstep or any place of your home and it's beautiful party decor too!
And if you have kids making this St Patrick's day banner is a fun afternoon activity. Everyone can make their own and use them to decorate their bedroom doors or beds.
What do you need to make this banner?
Making these banners is super easy and you can use materials you already have at home. That's the great thing about this project, there's no need to rush to the store to get anything, just quickly check your craft materials and you'll probably find everything. As long as you have paper or cardstock, some paint, scissors and twine, you're basically all set!
St Patrick's Day Banner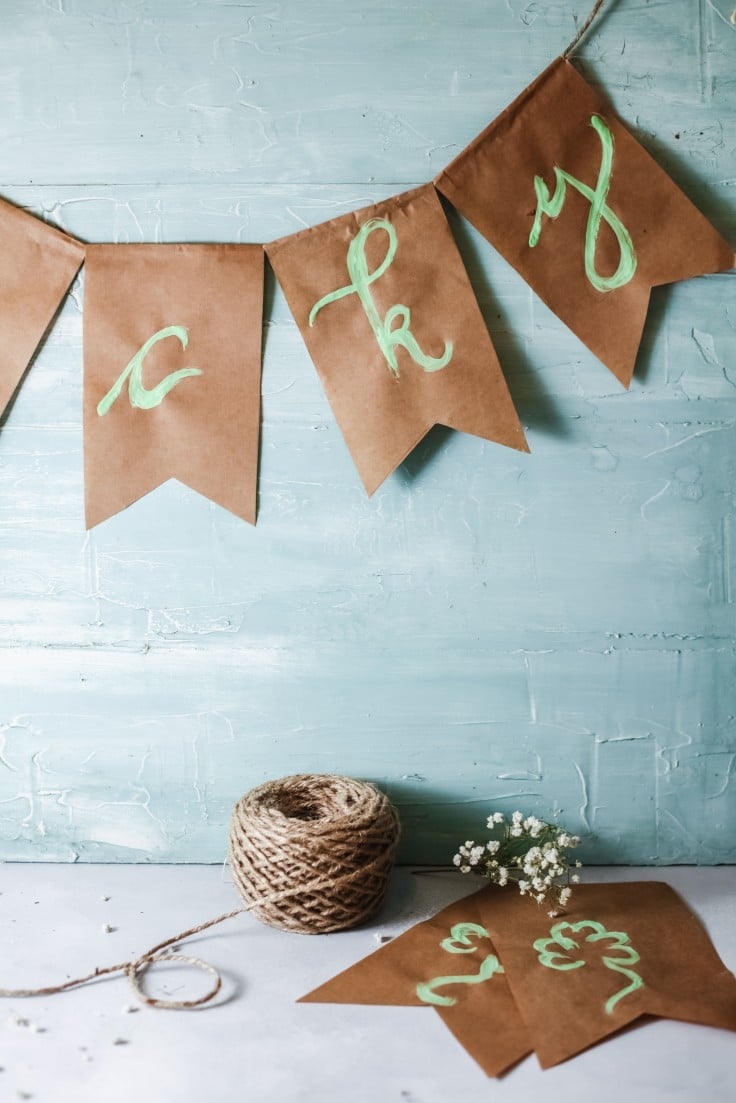 Materials:
1 Feet twine
Kraft paper – You can also use any colored paper you have or thin cardstock
Scissors
Green acrylic paint – Or use white if you are using green paper instead
Scissors
Brush
Pencil
Glue
Directions:
Now you have all the materials on hand is time to start crafting.
1. Start by cutting the craft paper in a rectangle shape, then cut out a triangle at the bottom to shape the banner; once that's done you are ready to get started.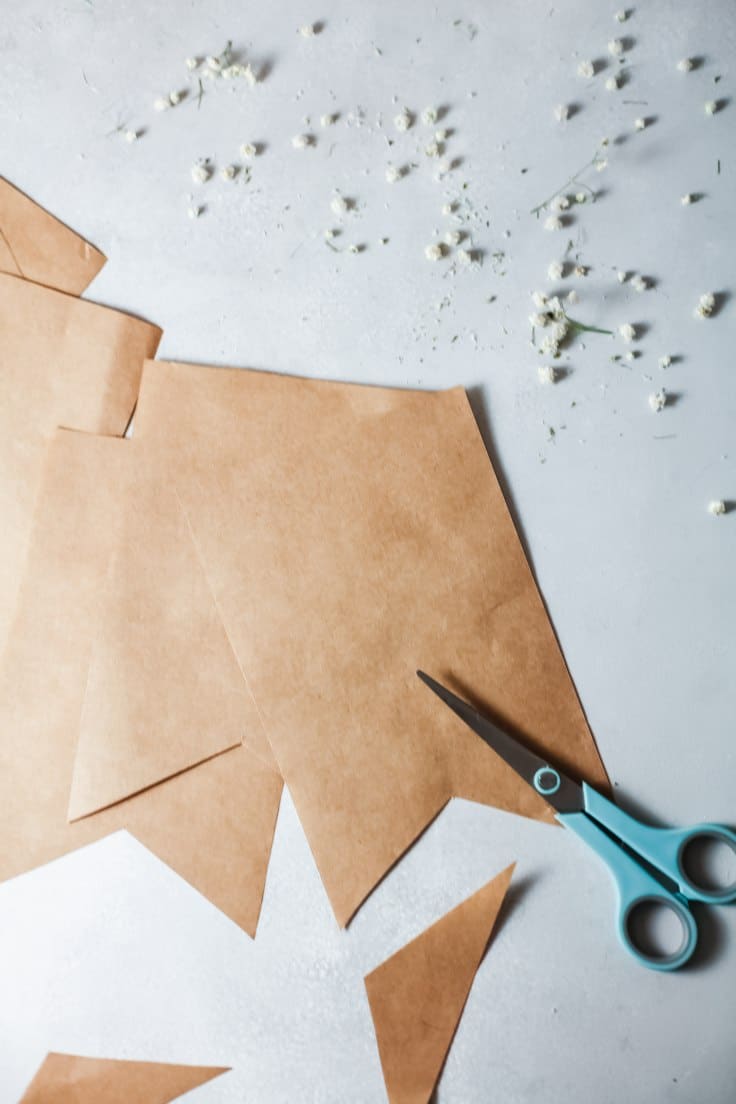 2. With the help of a pencil, trace the "l" letter over one of the banners. Repeat the process with the rest of the letters.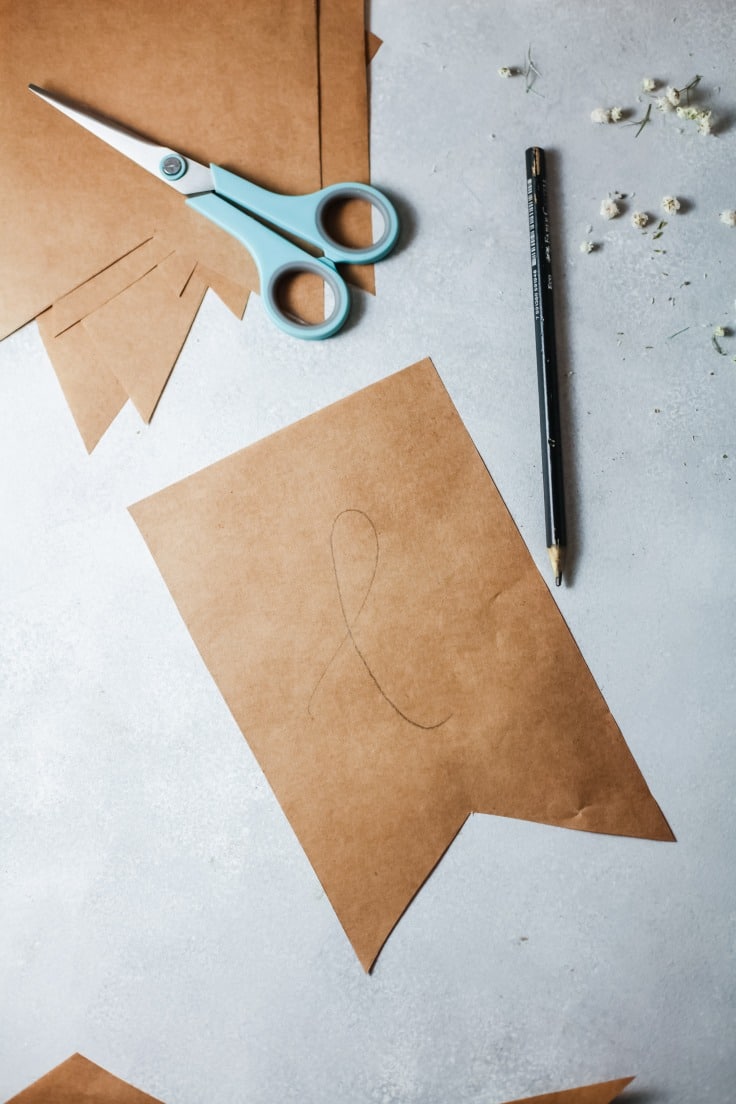 3. With brush and paint retrace the letters.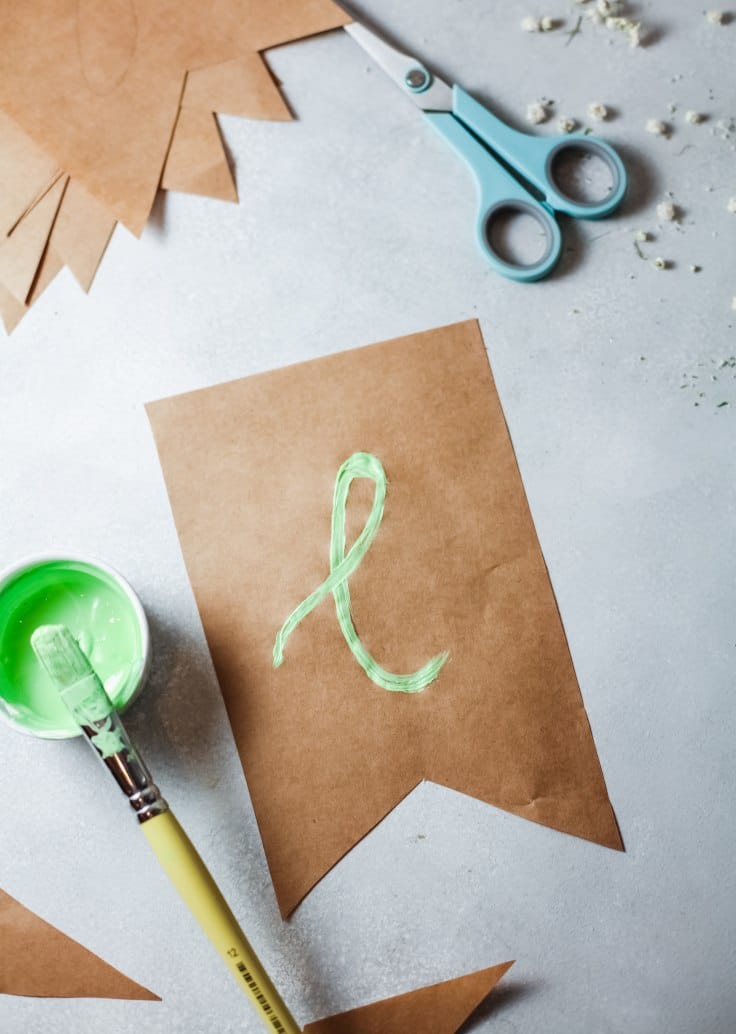 4. Fold around ½ inch of the banner and wrap it over the twine. Stick it together with glue. Repeat the process with the rest of the letters.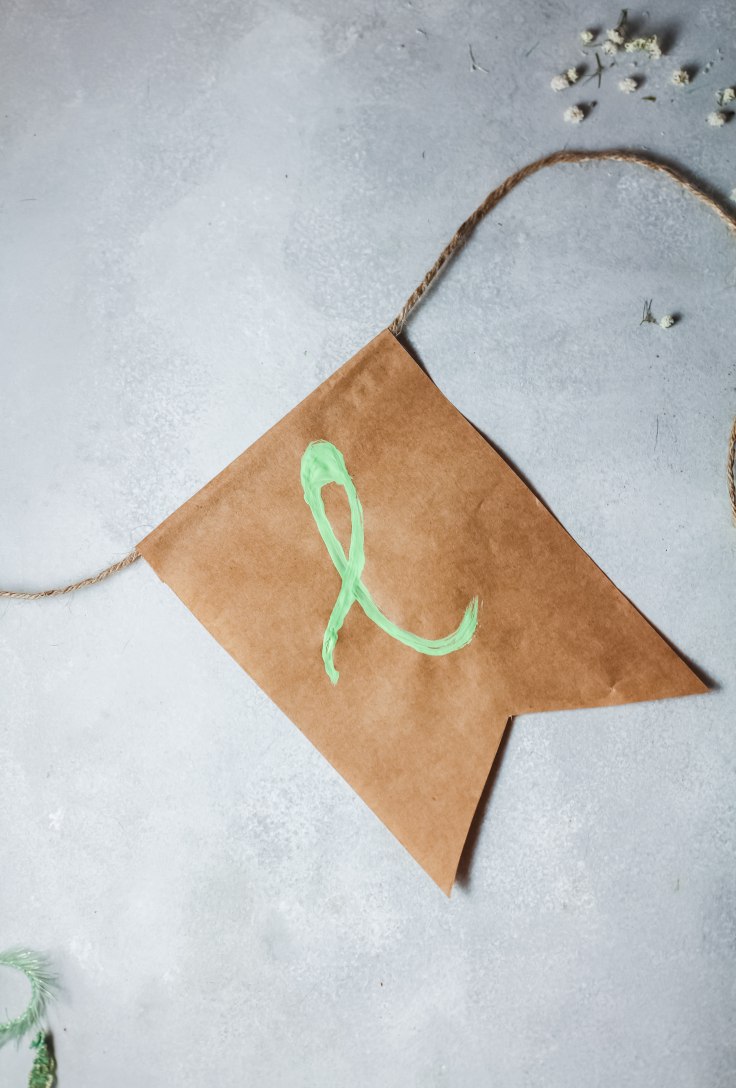 5. Add extra decorations like ribbons or extra banners with clovers and hang it in any place that needs a little bit of extra luck!
Pin to save for later