This Christmas turn a boring napkin into a wonderful craft with this simple tutorial on Christmas Tree Napkin Folding! Add personality to your Christmas table in just 2 minutes with an adorable folding Christmas tree!
Christmas Tree Napkin Pattern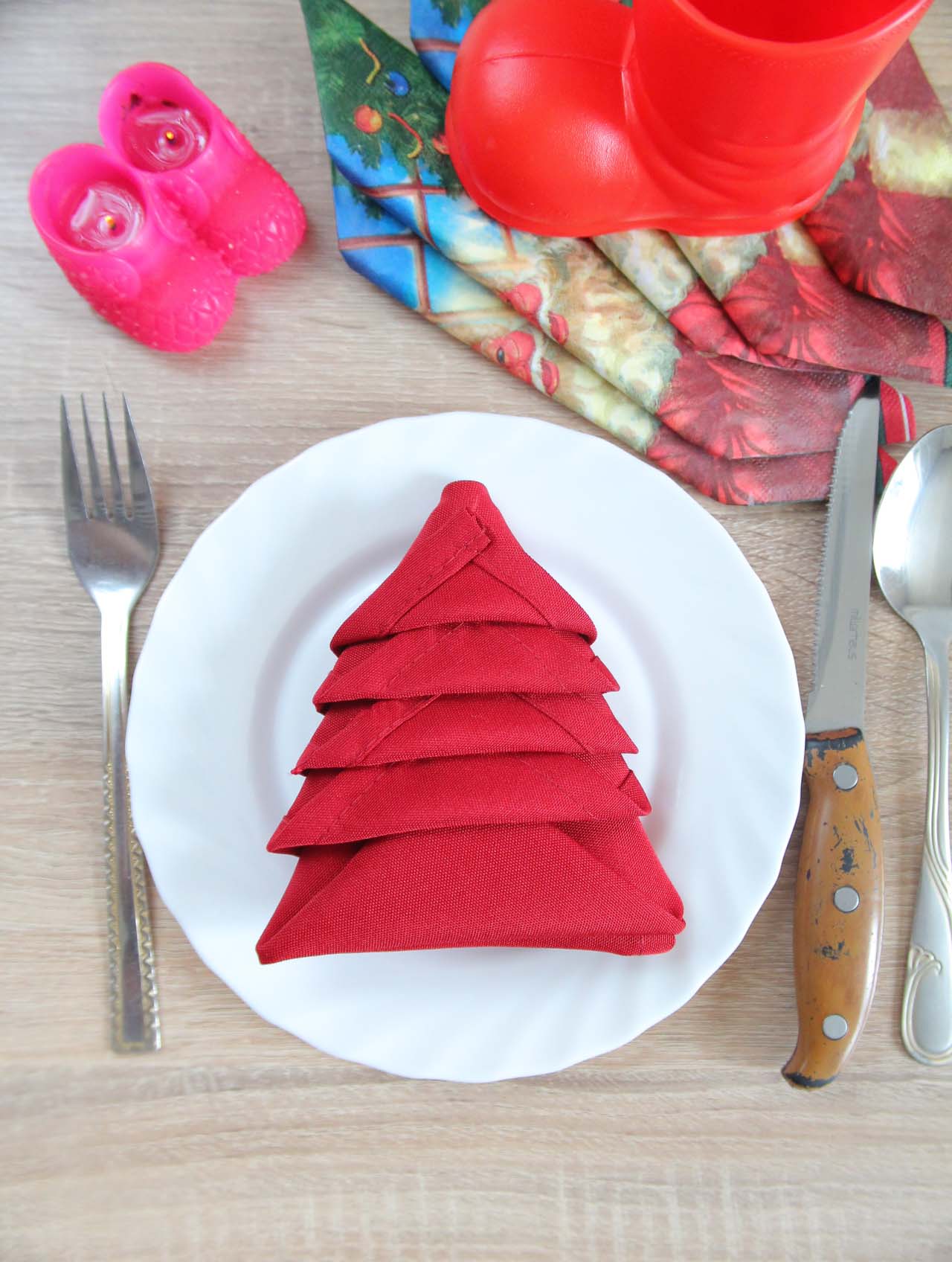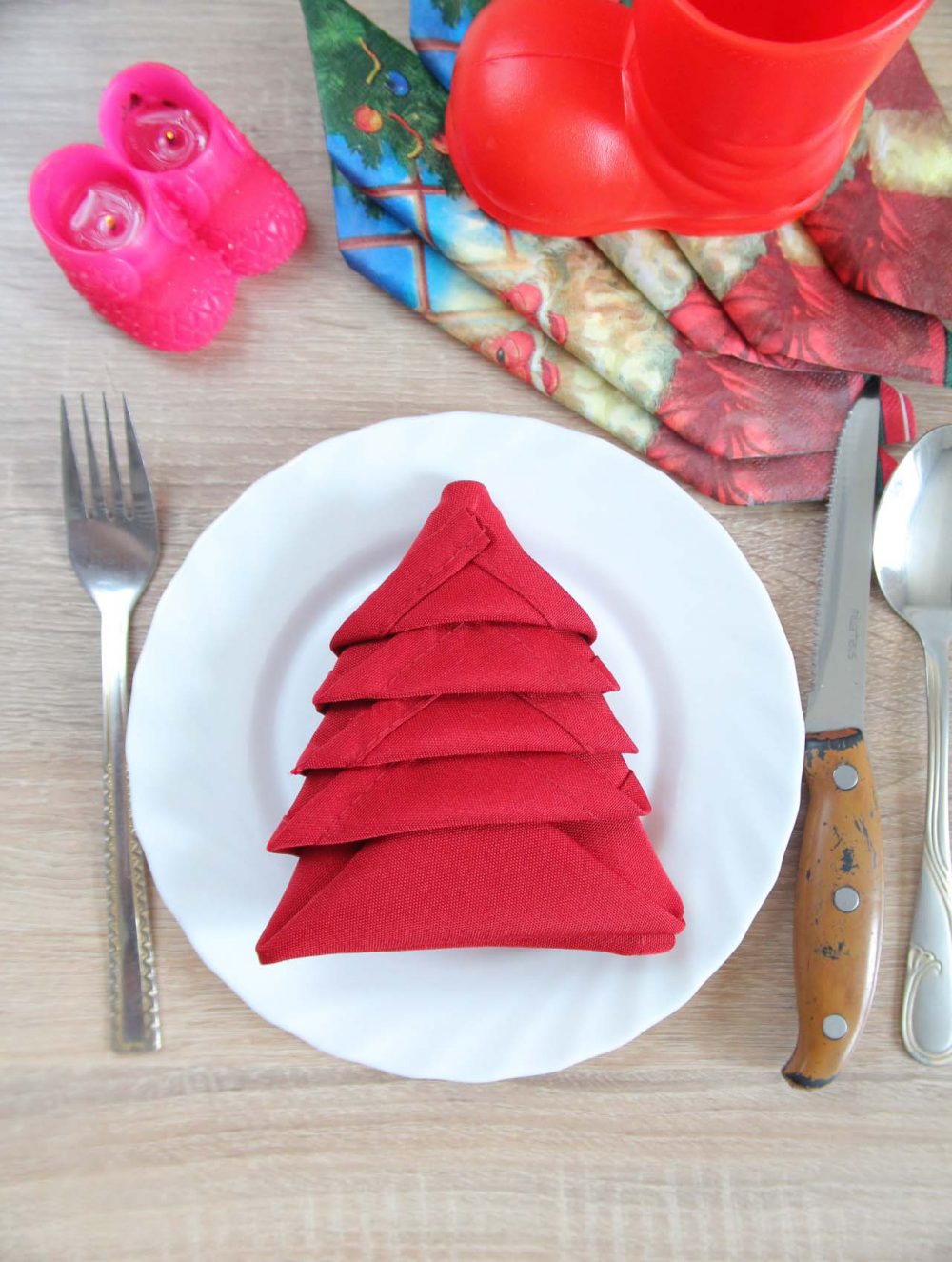 It's never too early to prepare for Christmas! Or is it just me? Learn how to spice up your holiday table with this super lovely Christmas tree napkin folding tutorial! Because everyone should know how to fold their napkins into a cute Christmas tree, you know! It's too darn adorable and all your guests will be in awe!
Need more Christmas tree ideas?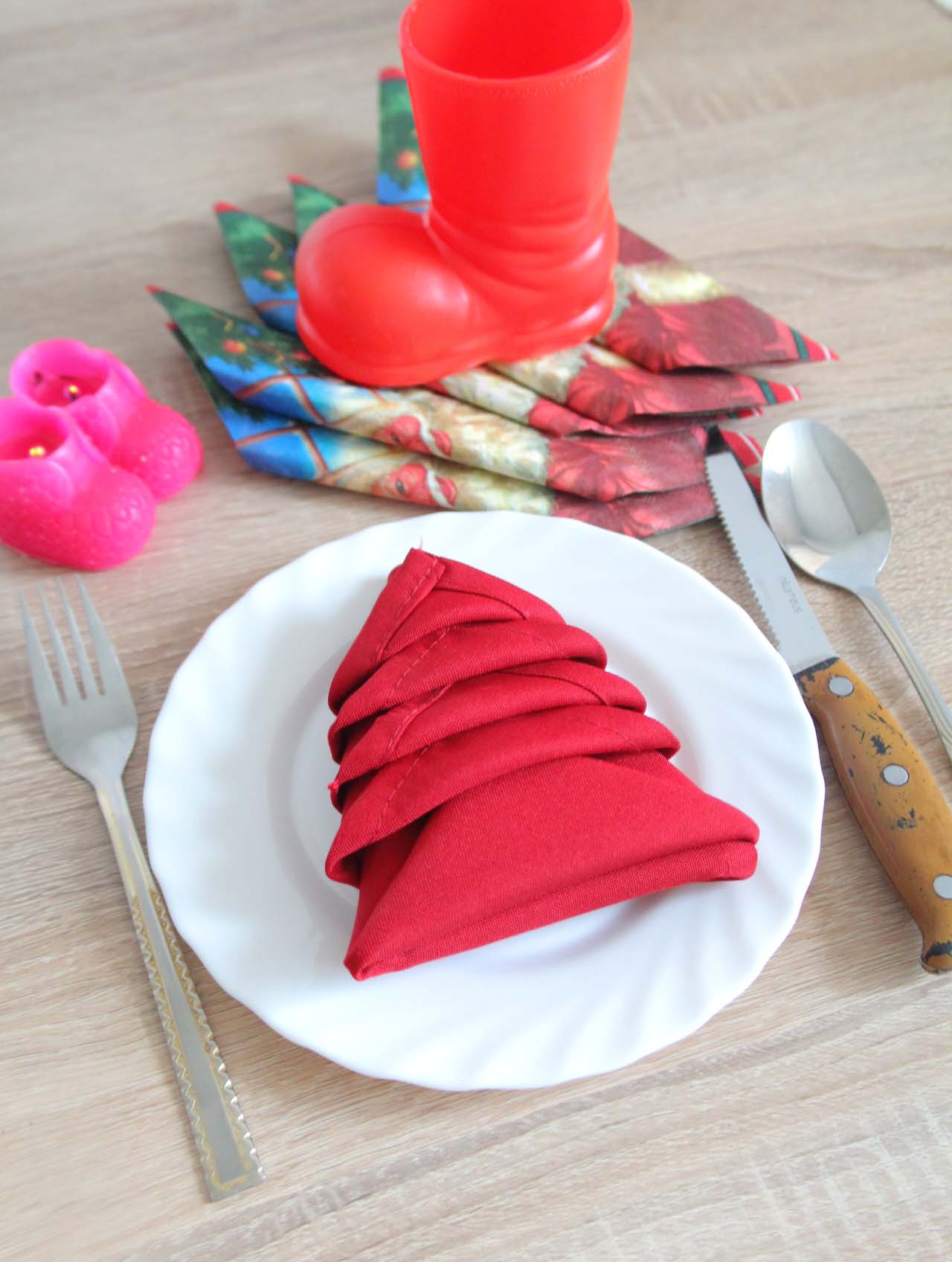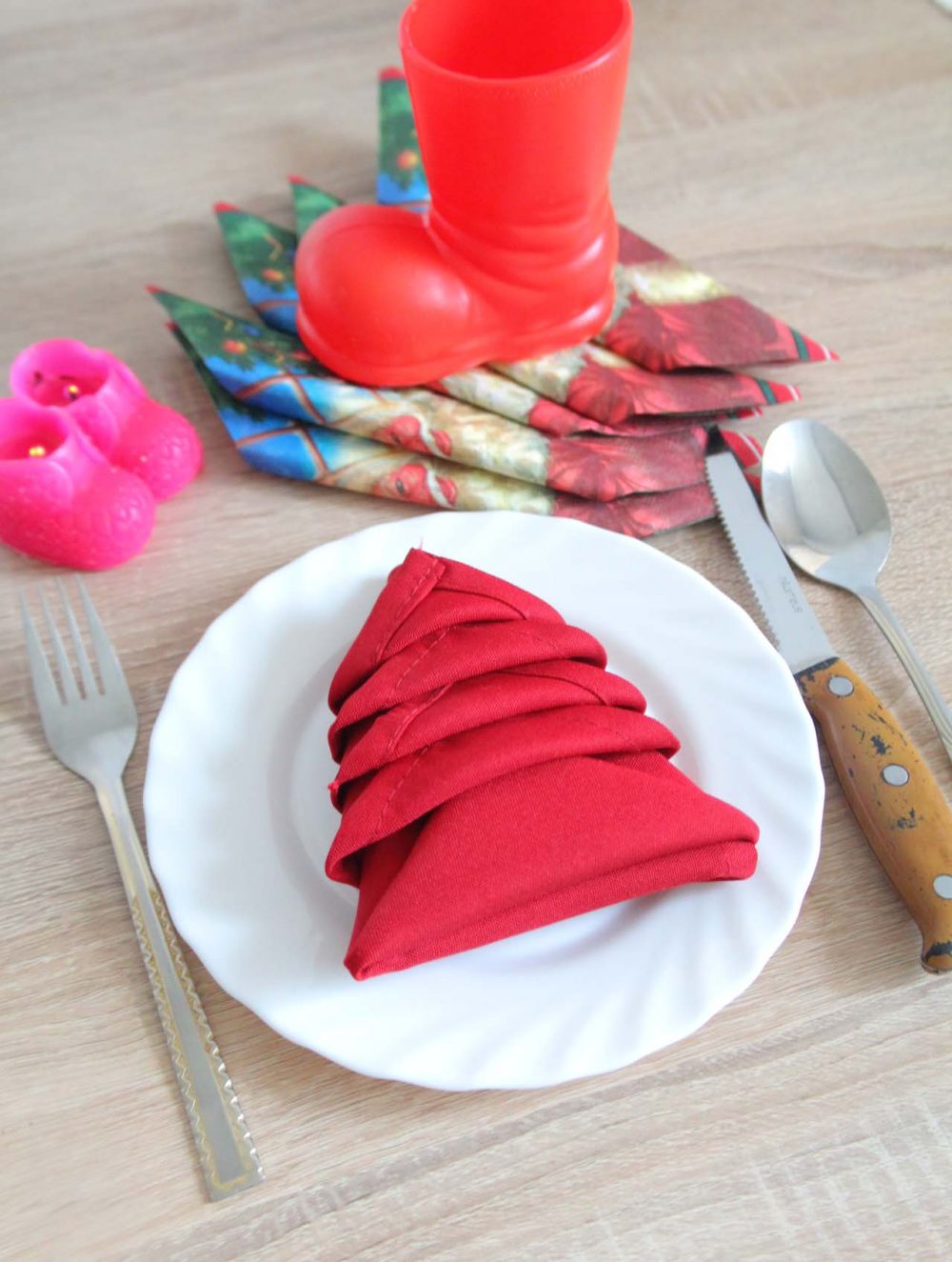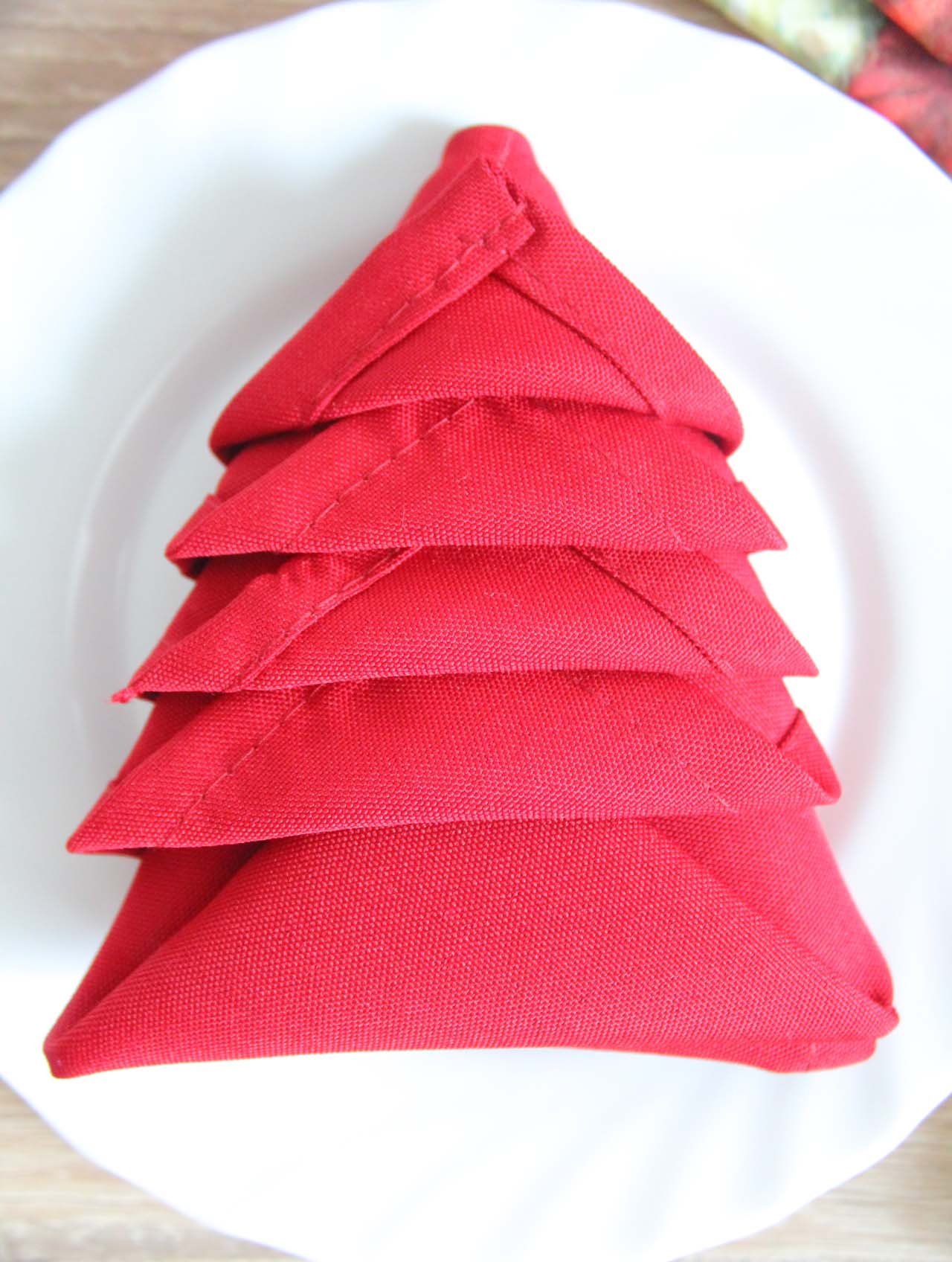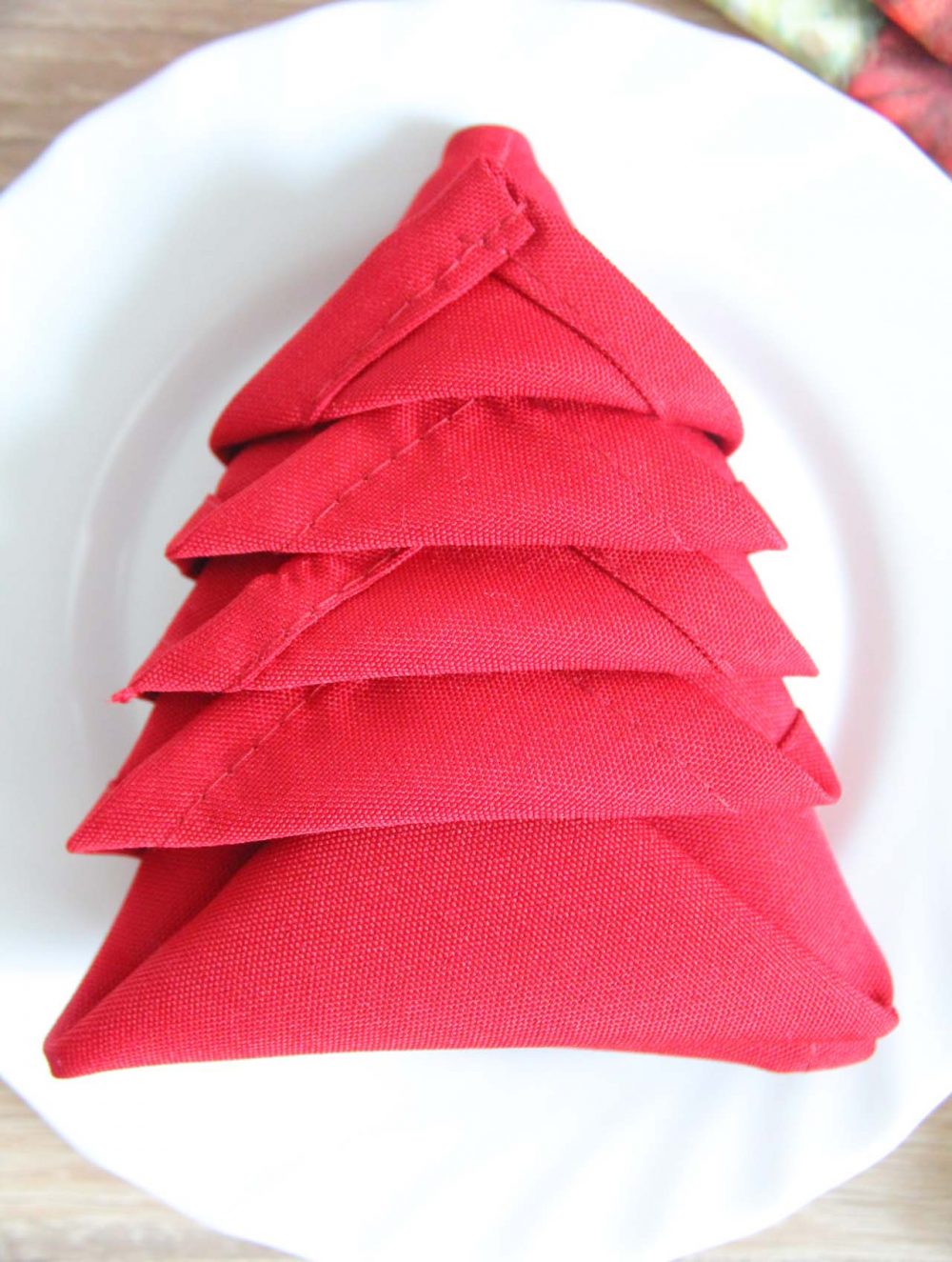 Learning how to fold napkins for christmas is super quick, super easy to make and will add fun and personality to your table settings! This never gets old, people are crazy for cute stuff, especially at holidays.
This Christmas tree napkin folding technique is not only perfect for sprucing up your Christmas table settings but it's also a super great way to spend quality time with the kiddos, if you are a parent. This cute folding Christmas tree is easy enough for kids to make and it will also make them feel important since they're contributing to the holidays' chores too. Nothing beats a handmade craft and everyone will be proud to put their creative hands to a good use, so kids will love being a part of this!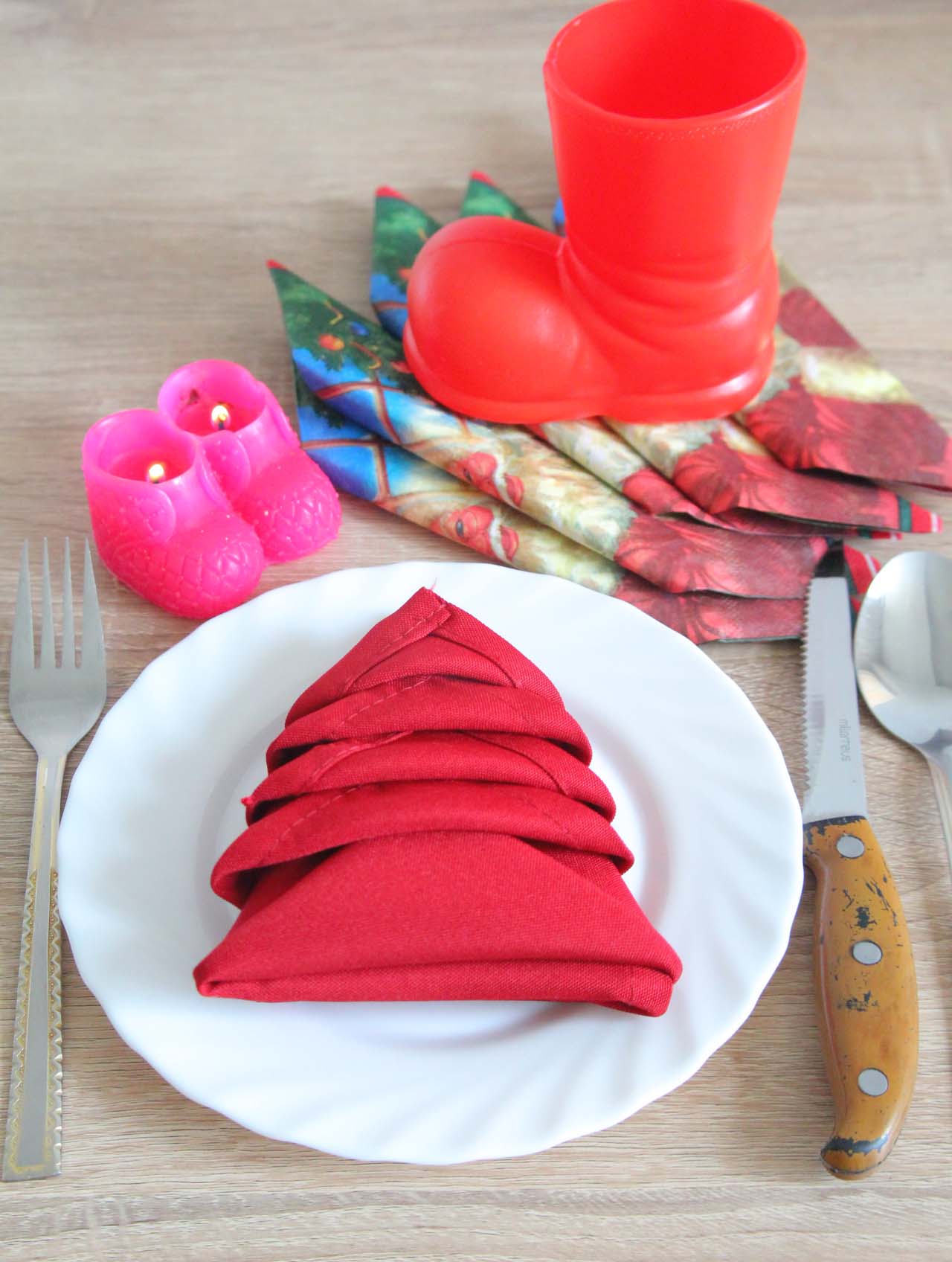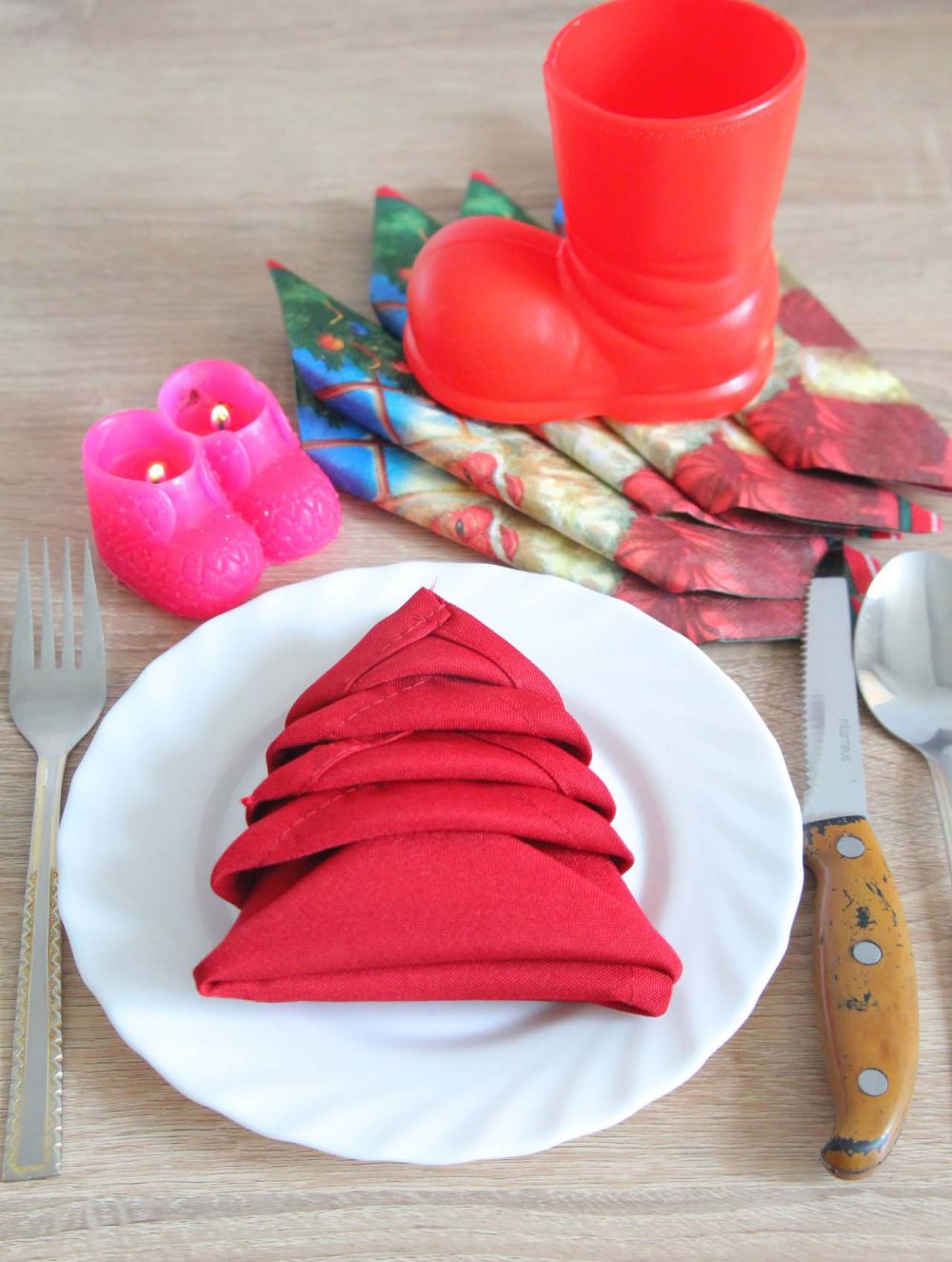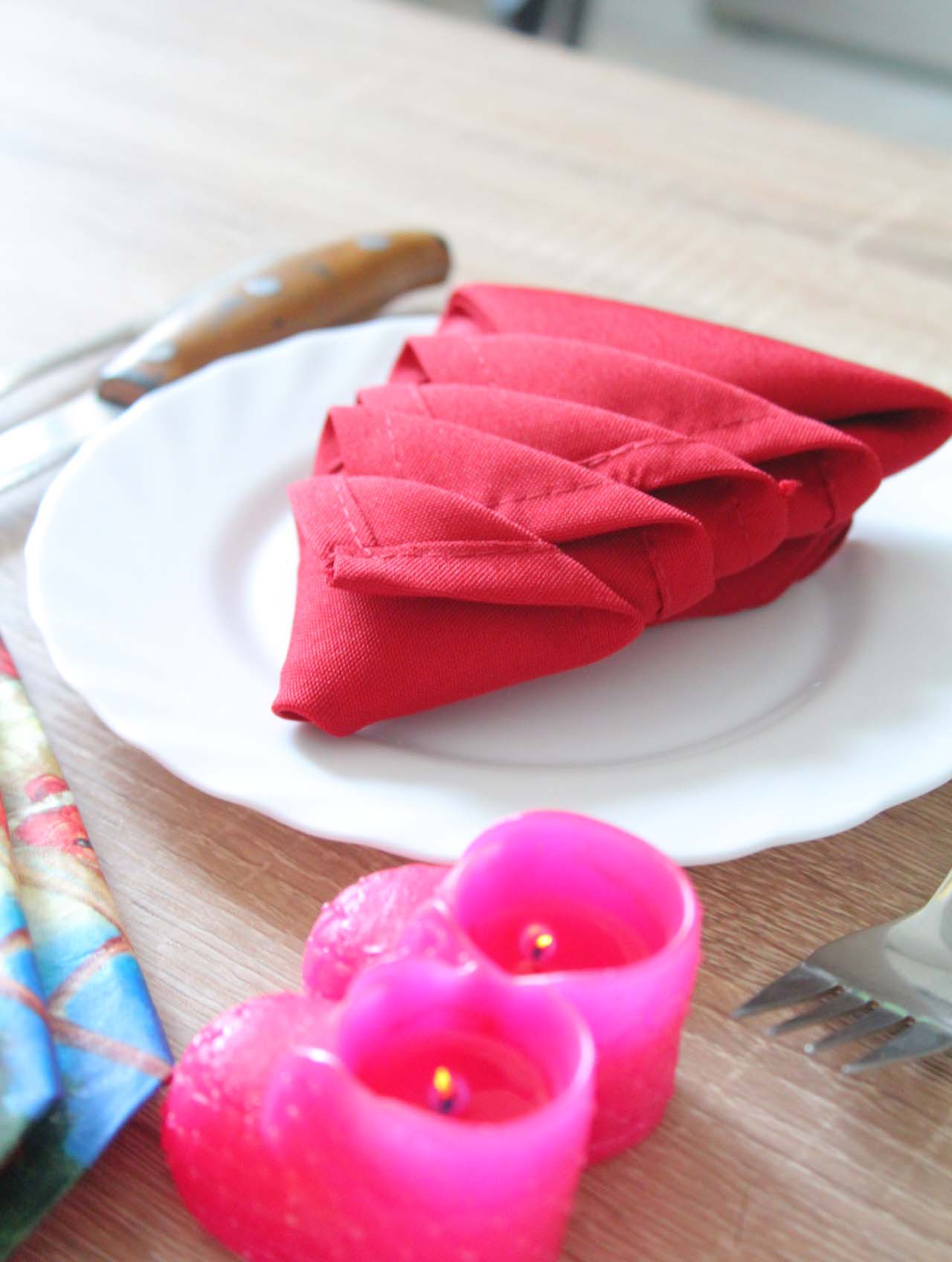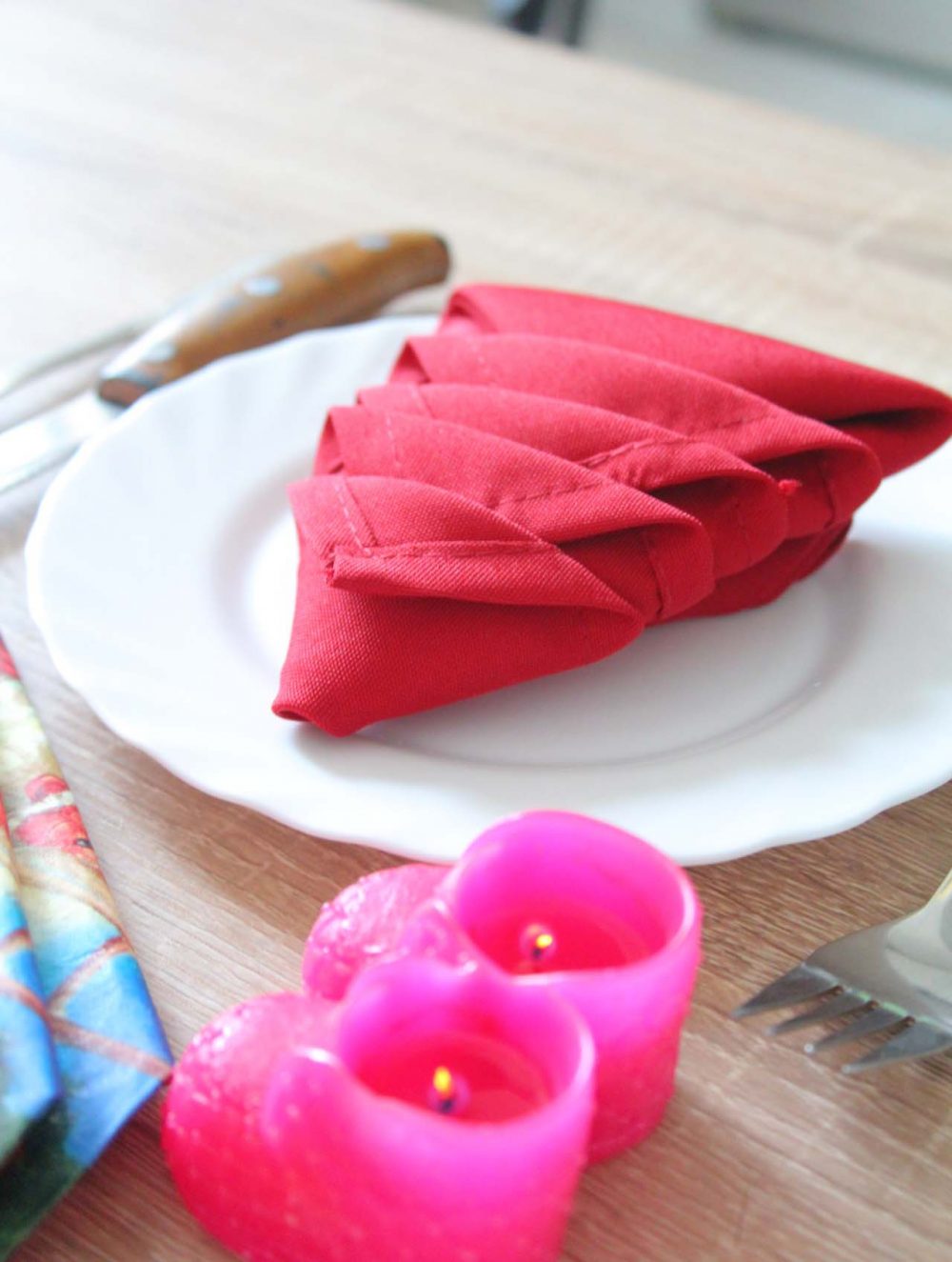 You could also use this Christmas tree napkin folding procedure to make tiny paper trees and decorate the house coming Christmas time. Use a fancy paper and a cute gift box and you could even give those little Christmas trees as gifts to family and friends. Are you in? Wanna learn how to fold a napkin into a Christmas tree? Read along, it only takes a couple of minutes!
Christmas Tree Napkin Folding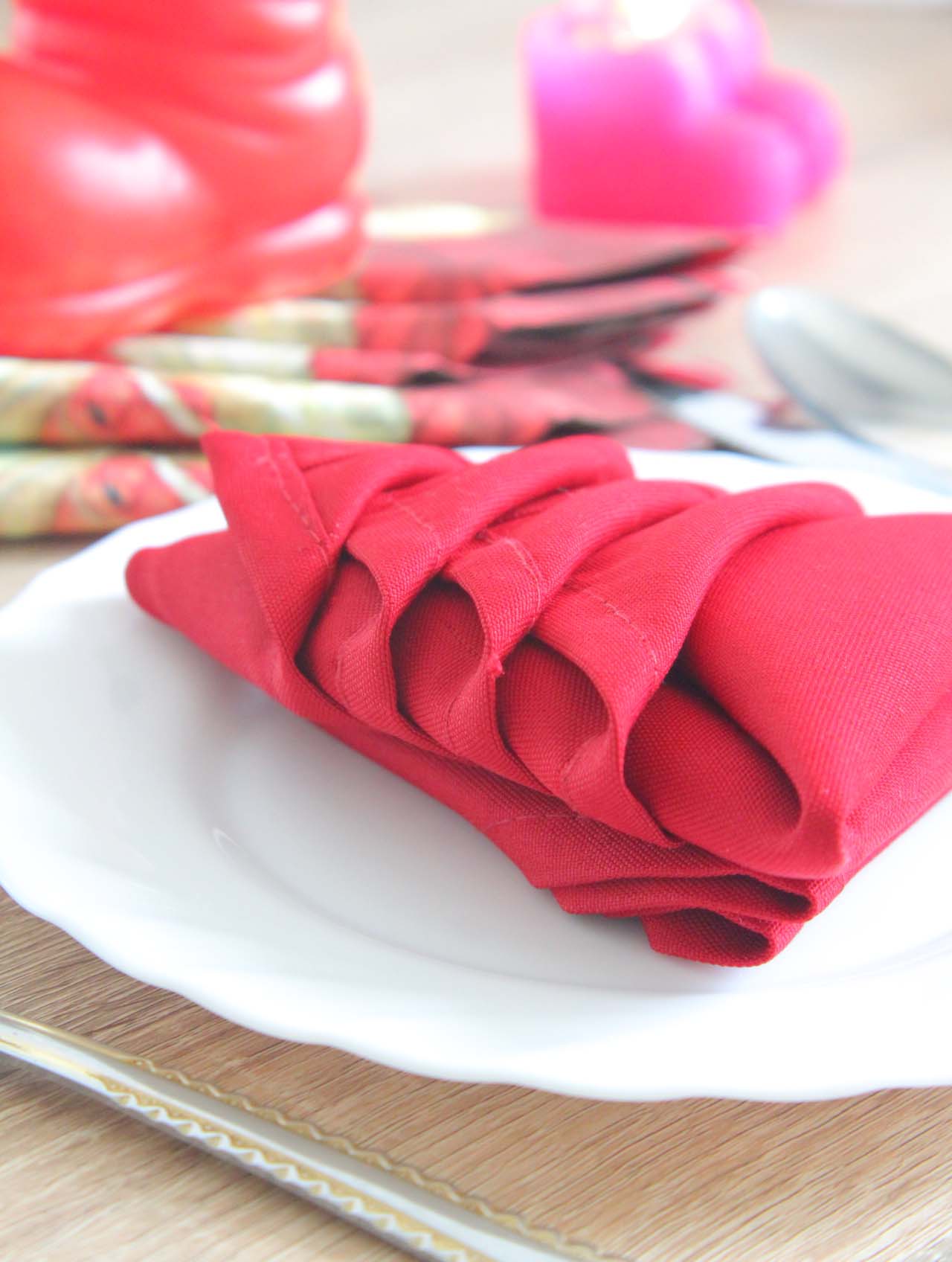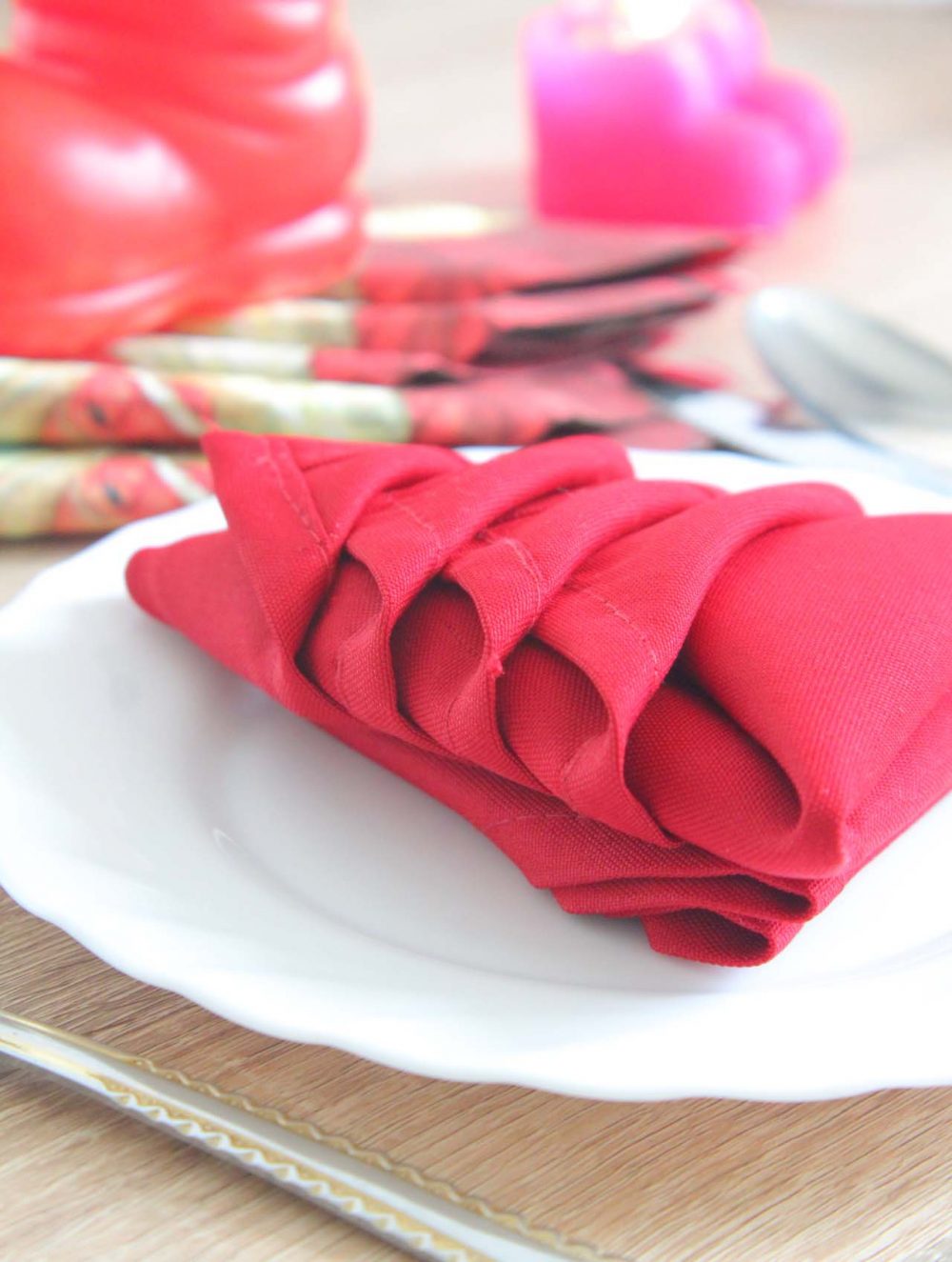 Materials:
crisp, square napkin (preferably cotton or linen since these hold shape better and longer)
Directions:
Press your napkins well. This is optional but it helps making the fabric crispier which in return will help with holding the tree shape later.
Fold up the napkin in half, making sure the ends are smooth and are lining up.
Fold in half again, to the right, making sure corners are smooth and lining up.
Spin the napkin so the folded corner points away from you.
Fold up each corner, then flip the napkin over.
Fold outer corners to opposite sides, making sure the tops are parallel to you.
Flip back again and fold up the corners again, tucking each under the one above them.
More Christmas ideas you might like:
Pin to save for later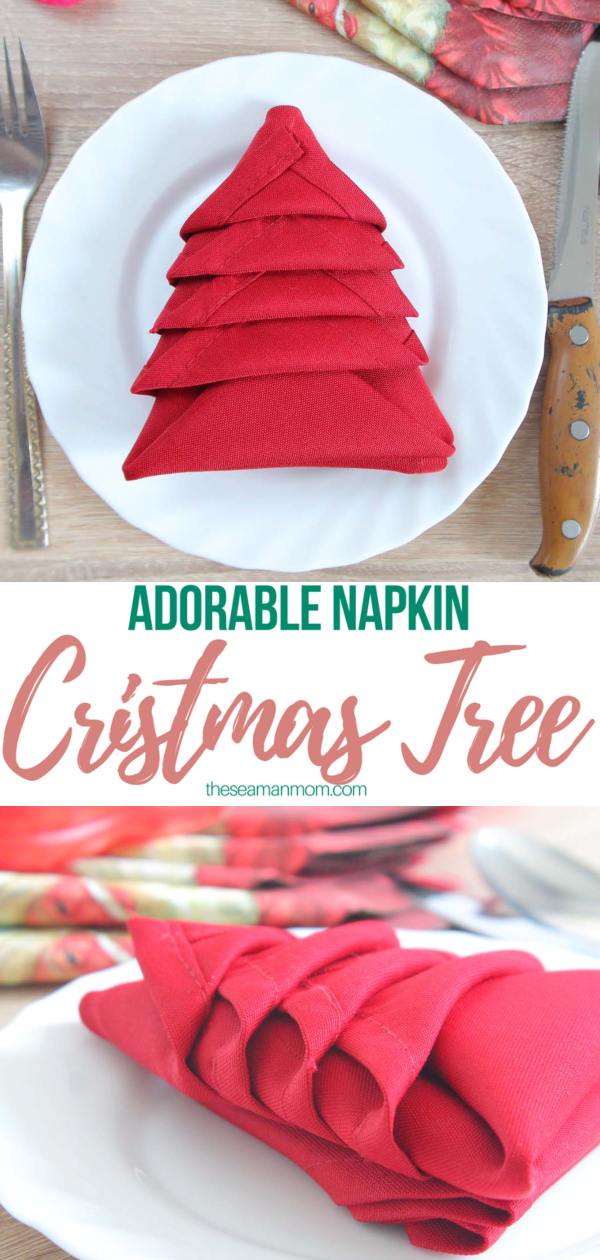 Similar posts you might like
Most Popular Craft: