No need to buy gift boxes when you can make adorable, pretty and personalized toilet paper rolls gift boxes for a fraction of the cost! Stand out from the crowd with these lovely mini gift boxes!
Toilet Paper Rolls Gift Boxes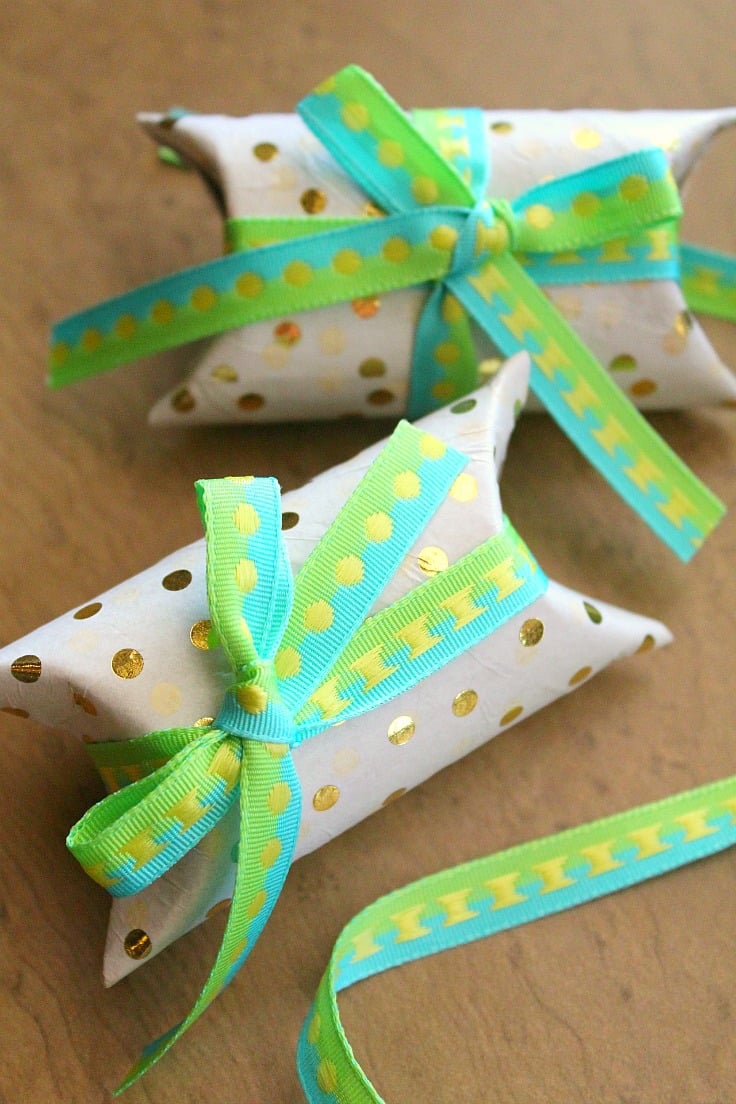 I am so excited about this little toilet paper rolls gift boxes project! Not only that I get to recycle which I really love (and if you've been following me for a while you must know how savvy I am) but I also get to put my own touch and personalize these little babies the way I want.
Why am I so excited though? I will hide some Gerber® Soothe Colic Drops in this boxes, gifts that I think will make a big difference to a soon to be mamma in my life that I care about a great deal. I am still hoping she won't need these but in case she will, they'll be right there to help and offer comfort and support in those first few days and months of motherhood which we all know are so tough.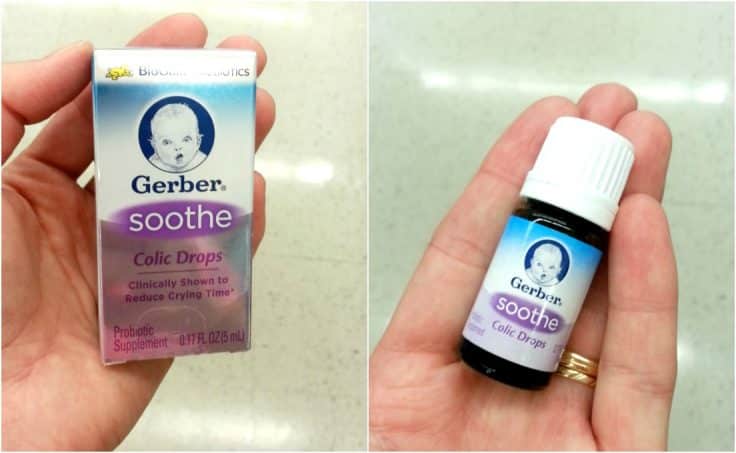 I remember vividly when Ellie was only a baby and it was such a magical time! But her constant crying and fussiness were affecting our quality time tremendously and were putting so much pressure on me as a mom. I felt useless and like I was such a bad mother, I just couldn't help my baby feel better no matter how much I was trying so yeah..bad mother!
I'm super thrilled to partner with Gerber® Soothe as this partnership enables me to bring more smiling for all and less crying for babies. Gerber® Soothe products can effectively help babies to reduce crying time. The two different products, colic drops and Formula can help in different feeding situations: Gerber® Soothe Colic Drops is ideal for breastfed babies or Gerber® Good Start® Soothe Infant Formula is ideal for formula fed babies. Also Gerber® has different experts available (Registered Dietitians, Certified Lactation Consultant and Certified Baby Sleep Consultant) to answer any questions. G 1-800-203-4565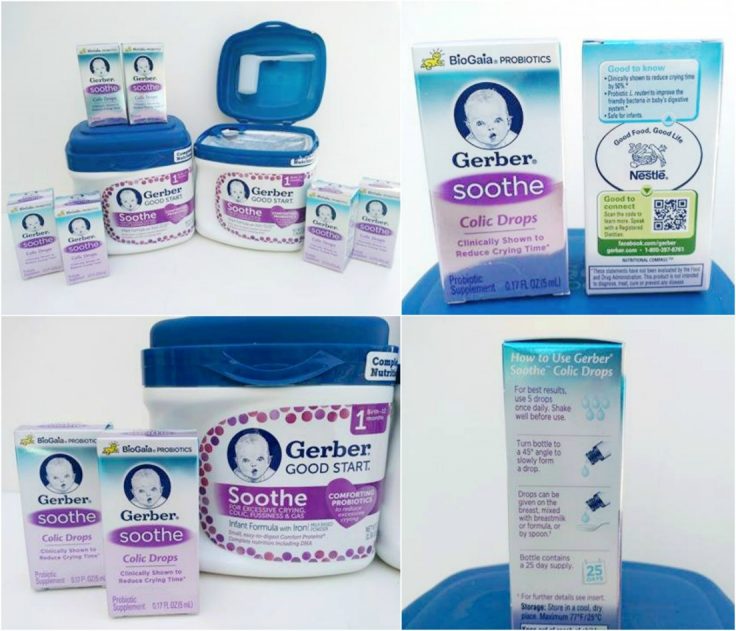 GERBER® Soothe products (Drops and powder formula) contain L. reuteri which is a probiotic that is safe for infants and naturally found in breastmilk. Gerber® Soothe Colic Drops has been clinically shown to reduce crying time in colicky breastfed infants. Gerber ® Good Start® Soothe Infant formula is specially designed to ease excessive crying, colic, fussiness and gas while providing complete nutrition. These products are not intended to treat or cure any disease.
Learn more about their products by visiting their Amazon product pages:
– Amazon for drops
– Amazon For Infant Formula
If you need to learn more about baby colic or you have feeding concerns, you will find great information by clicking this link.
I would like my beloved soon to be mommy to be prepared and armed with these great products which I believe will make her life much easier and will have a great impact on the quality of her lifestyle and her baby's too.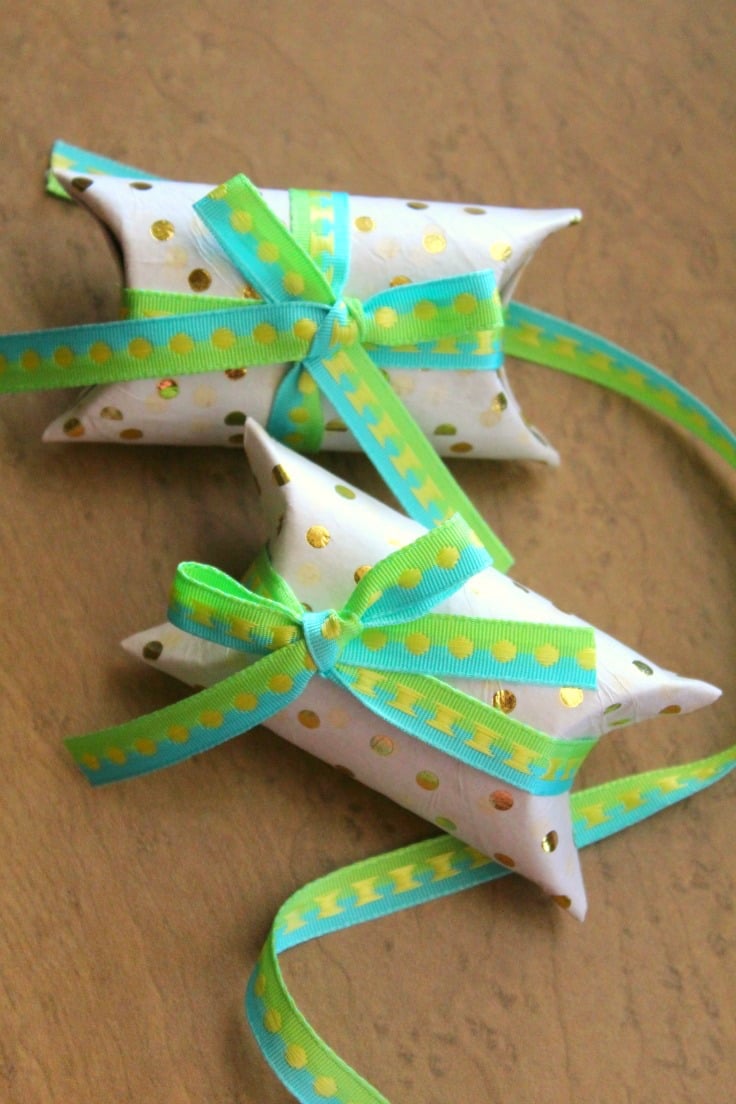 The Gerber® Soothe Colic Drops are the perfect size to fit into these little toilet paper rolls gift boxes I've made. I really love these gift boxes as they are insanely easy to make, taking only a few minutes to put together and a great opportunity to use up something we normally throw away without realizing they can be used for so many beautiful things. I also love it that I can decorate them many ways, with tissue paper, ribbon, glitter or even washi tape. For this time I chose to use tissue paper and ribbon which I think it's the fastest way to create and decorate these boxes.