Winter Table Decor pom pom branches
Article may contain Amazon & affiliate links. As an Amazon Associate I earn from qualifying purchases at no additional cost to you.
Looking for decorative branches ideas to use as winter table decor? These adorable pom pom branches are ideal as decorative branches for vases in winter but look just as stunning in any season! Great pom pom room decor that doubles as gorgeous centerpiece too!
Winter branches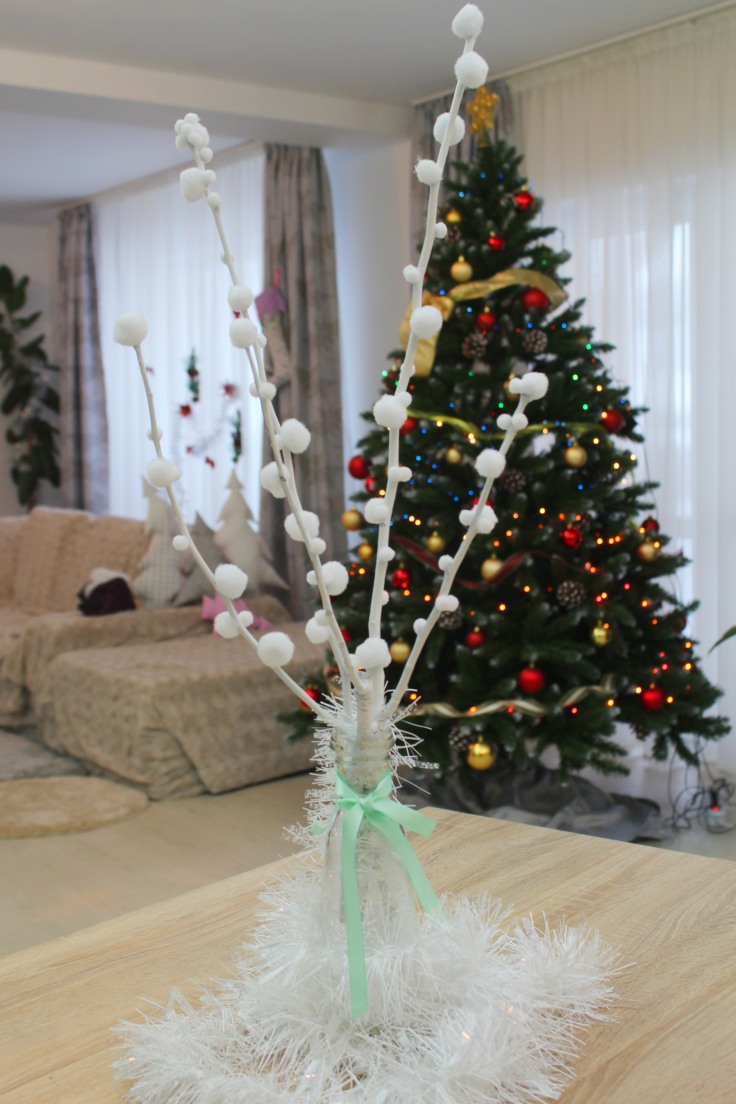 After pruning my trees in spring this year I found it very hard to part ways with all those little branches! I decided to store them in a pile in the backyard thinking I might need them some day. That day has just come as these branches were perfect for the winter table decor I had in mind.
Need more pom pom ideas?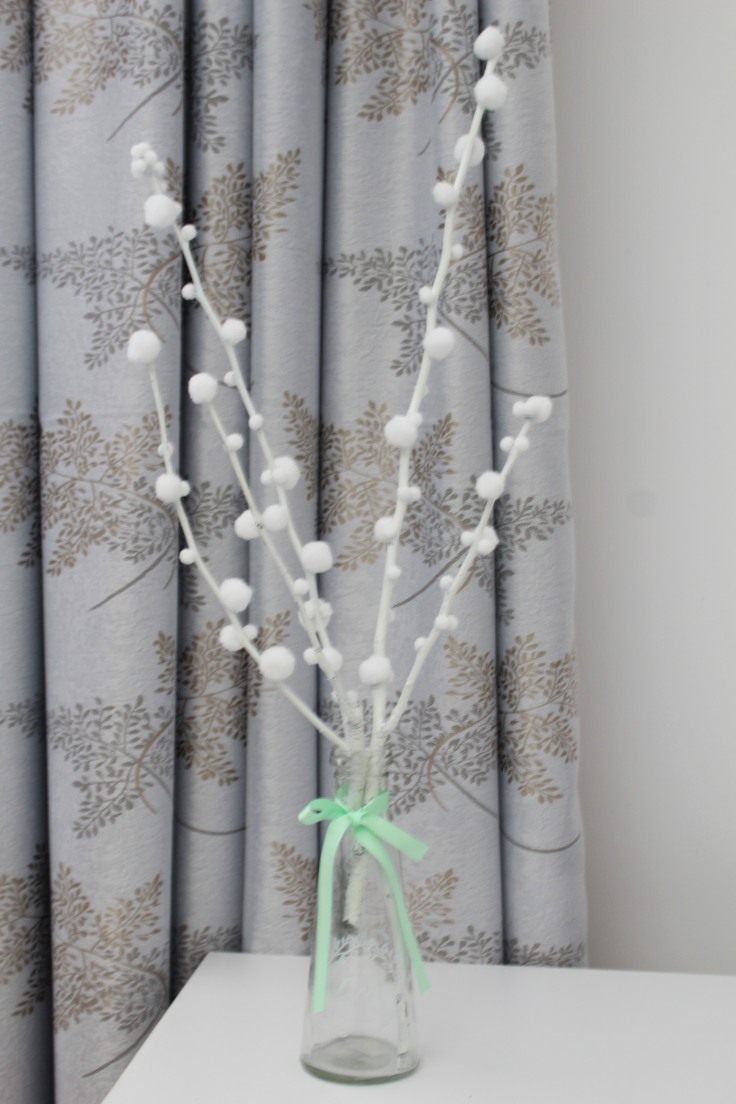 They were very dry and ready to use in my white tree branches decor, easy to cut so I could adjust the size with my bare hands and some of the branches also had some buds on (these are coming from a cherry dead tree I lost to frosting in spring; it was really painful as I try real hard to grow cherry trees for the past four years with no success). If the branches you find are not dry, keep them in the house for a few days preferably close to a source of heat (but obviously not directly on sources like a fireplace).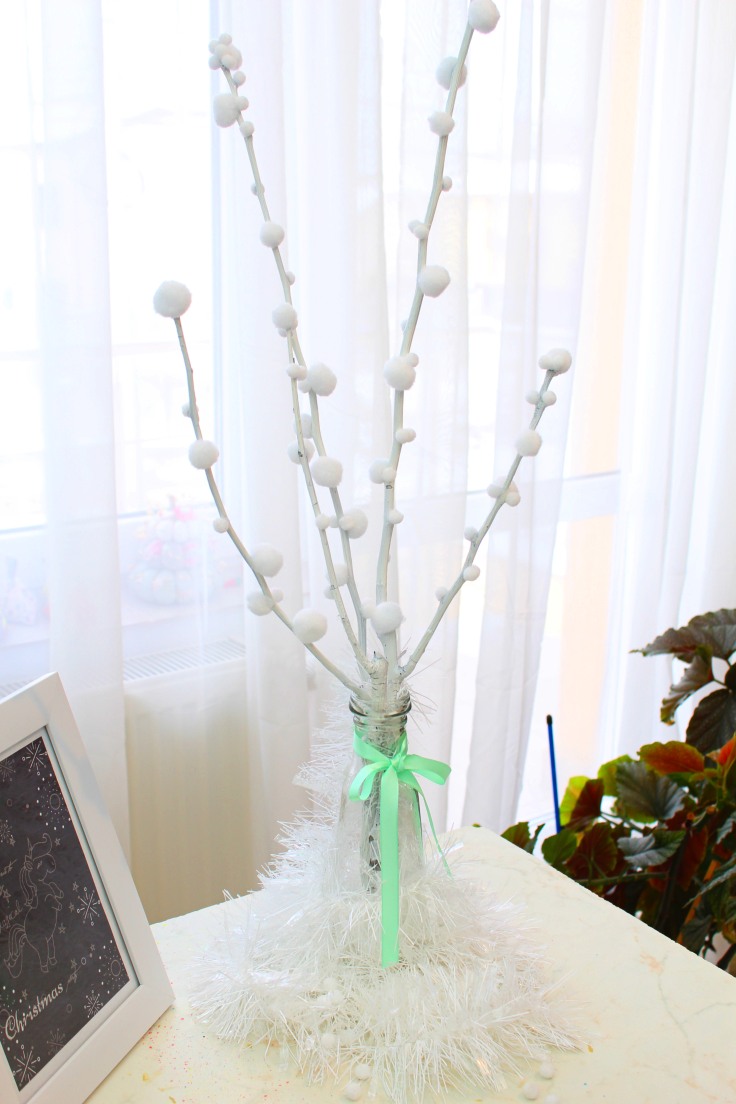 I wanted to make my winter table decor with pom poms cause we absolutely love pom poms and have like tons of these around the house! I made these cute pom pom decoration ideas to use in my cute vases I bought with no purpose in mind, I just thought they're too adorable to resist! I'm happy that now I got the chance to display some of them around the house in such a beautiful home decor idea!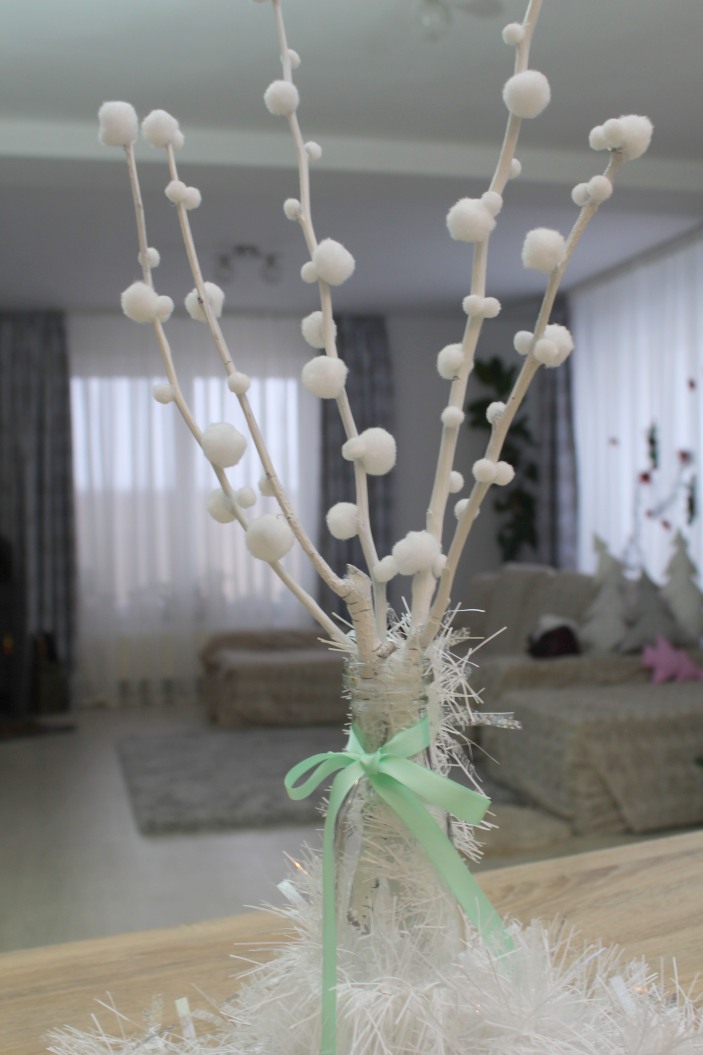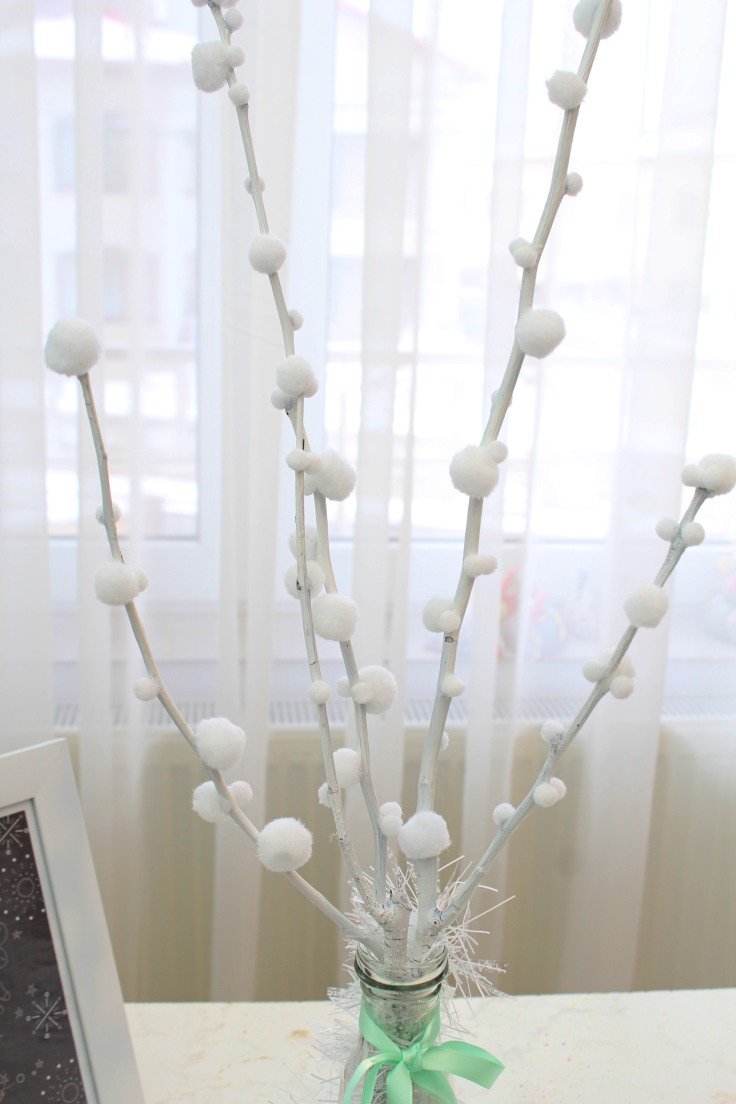 My winter table decor literally took minutes to work on! It would've been about 10 minutes, I would say, if I didn't have to wait for the primer and the paint to dry. I did buy fast dry primer and paint so I was able to finish the project in an afternoon.
I am totally smitten with how these lovely pom pom branches turned out and trust me, my photos don't do them any justice (in other words, I suck at taking photos lol). Give these winter branches a try and you'll fall in love within minutes! Such a cheap home decor idea but so impressive!
Winter Table Decor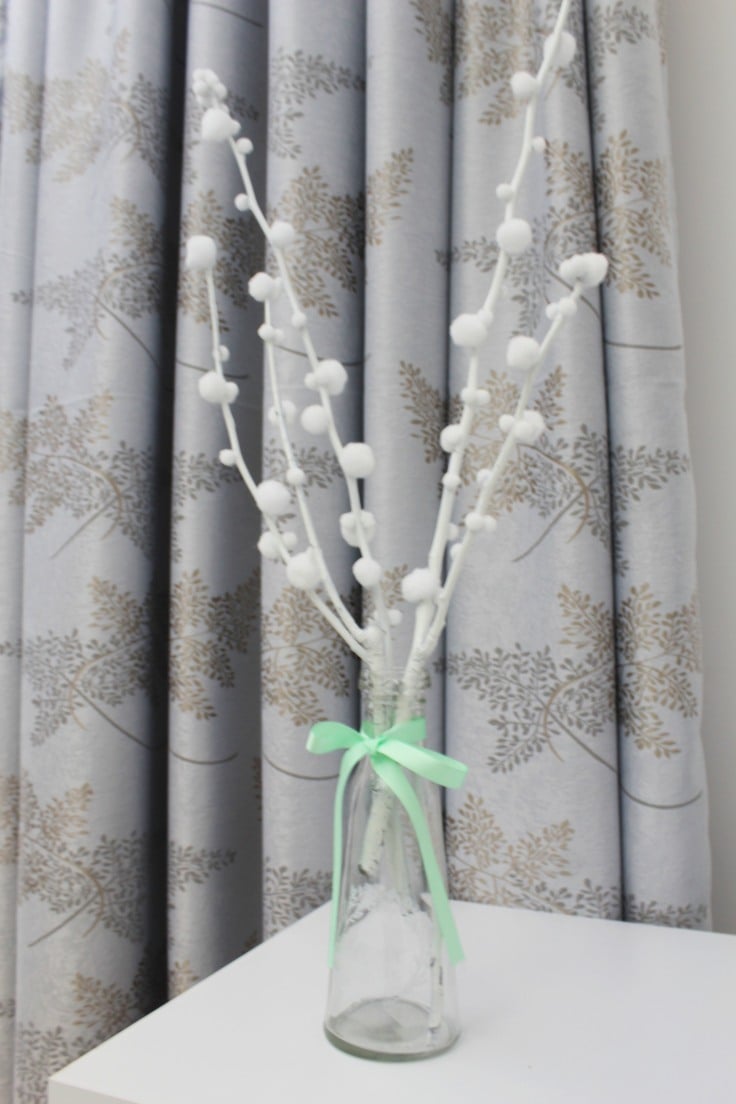 Materials:
old tree branches in various sizes
thick brush
spray primer for wood (I used gray as I had some available and didn't wanna purchase new primer but white would do a better job)
white pom poms in various sizes
glue sticks
vase
Directions:
Before starting, make sure you work in a well ventilated area, wear a mask and protect the surface with lots of newspapers or cardboard.
Using a thick brush, clean the branches from dust particles and dry, chipped bark.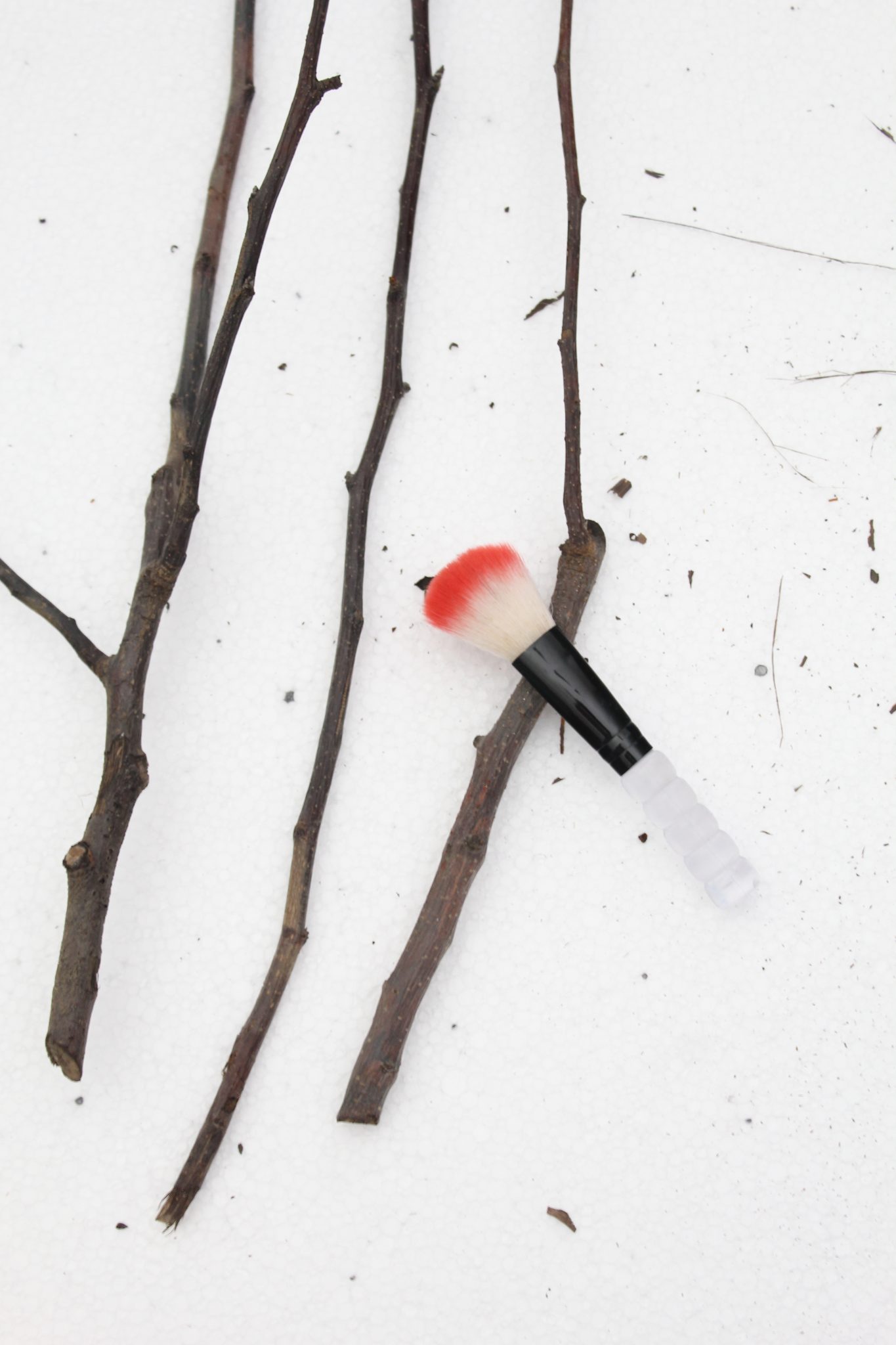 Place the branches on a large working surface, next to each other and spray with primer on one side.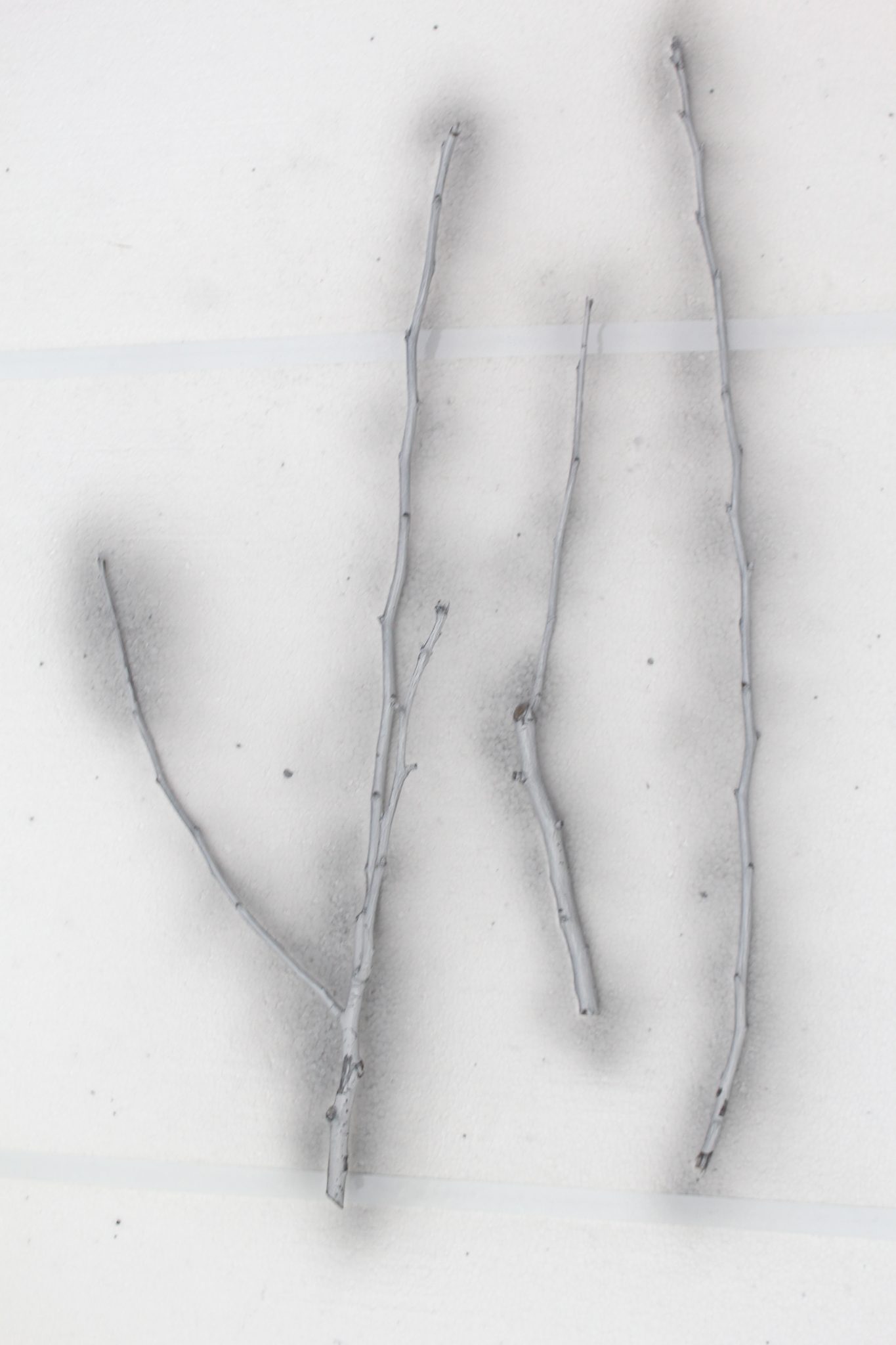 Leave to dry, flip the branches and spray the other side.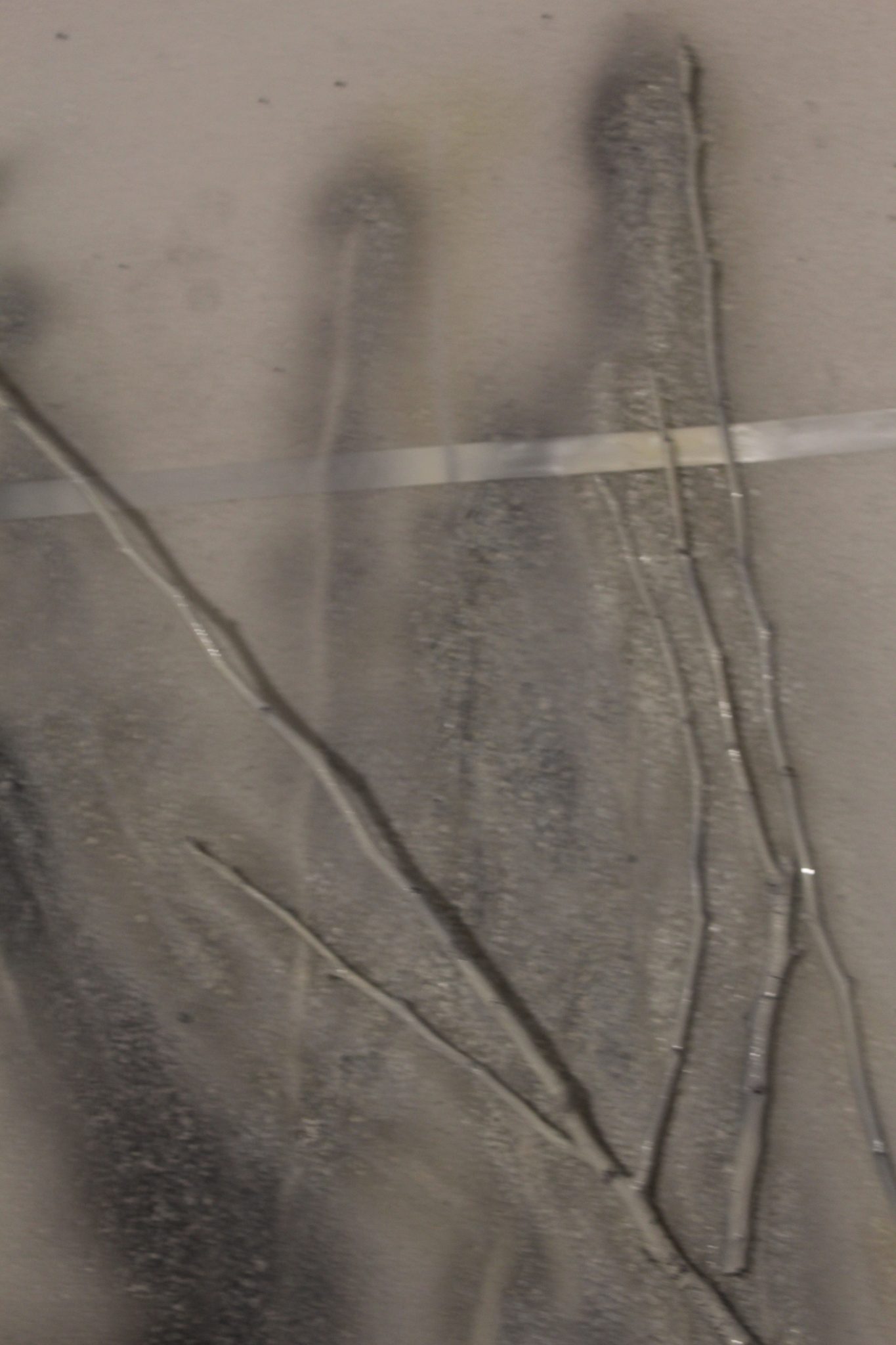 Once the primer is completely dry, repeat the last steps for the spray paint.
Leave to dry completely before moving to the next step.
Once all branches are dry, grab the glue gun and start gluing pom poms to the branch, alternating the sizes. You only need a very small drop of glue for each pom pom. Apply some pressure to the pom poms when attaching to the branch. Not too much though, to avoid breaking the branch.
Display in a pretty vase as home decor or centerpiece.
Pin to save for later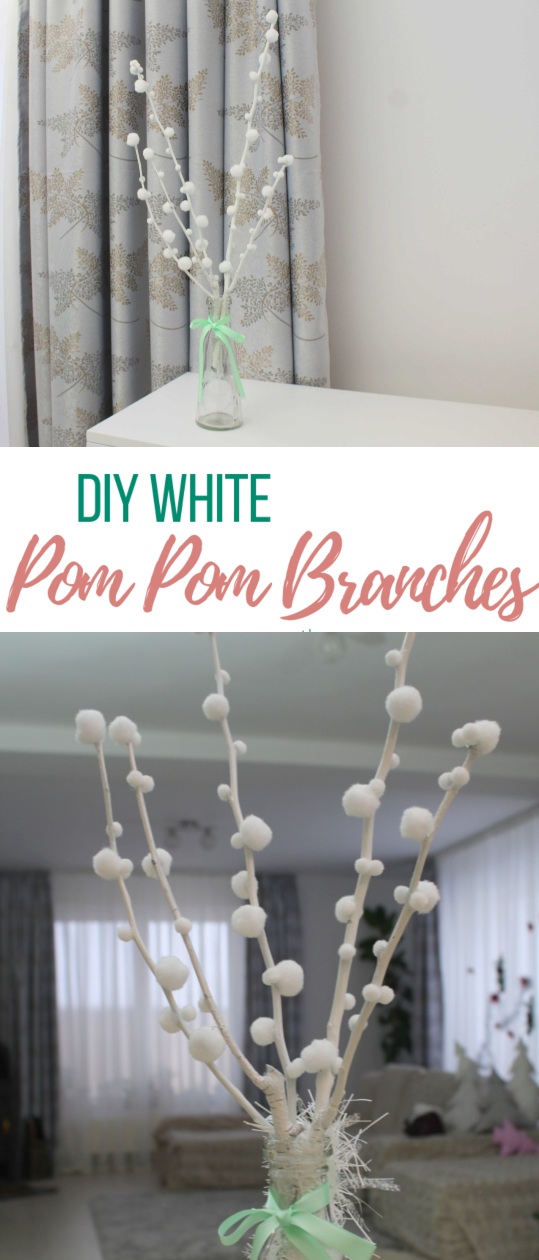 Most popular craft: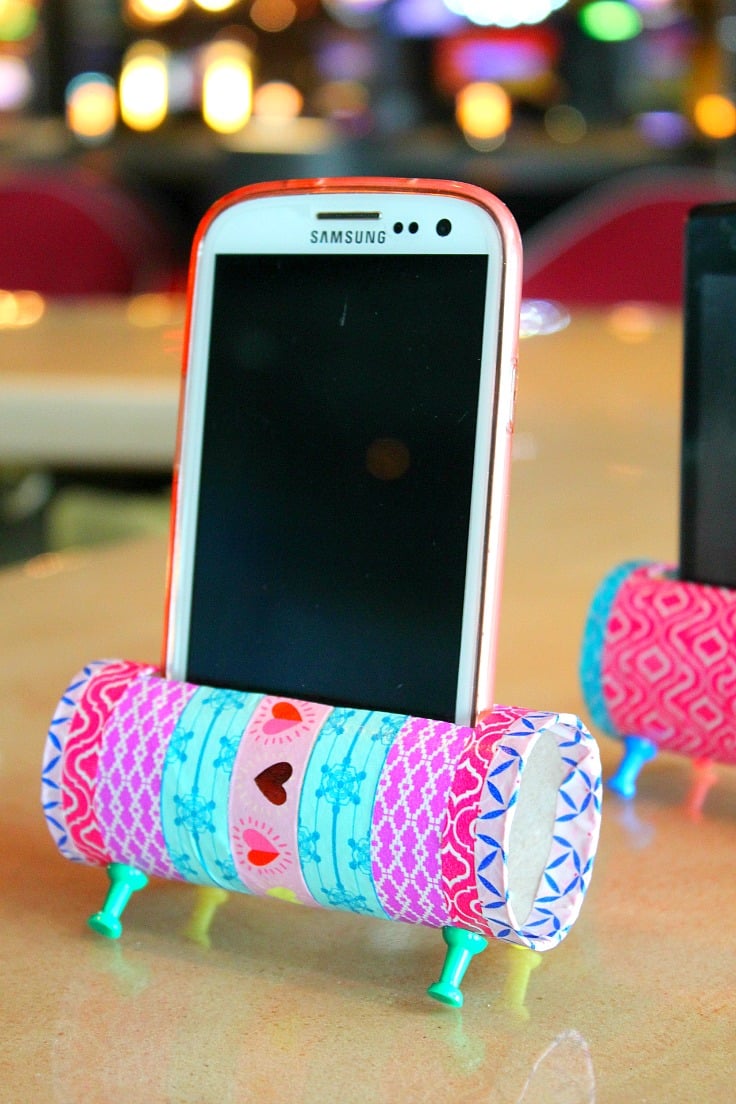 This blog is featured in The Best Craft Blogs of 2018 from FaveCrafts. Go check out this awesome collection!