You need to sew this stunning and easy bunny hair clip now
Article may contain Amazon & affiliate links. As an Amazon Associate I earn from qualifying purchases at no additional cost to you.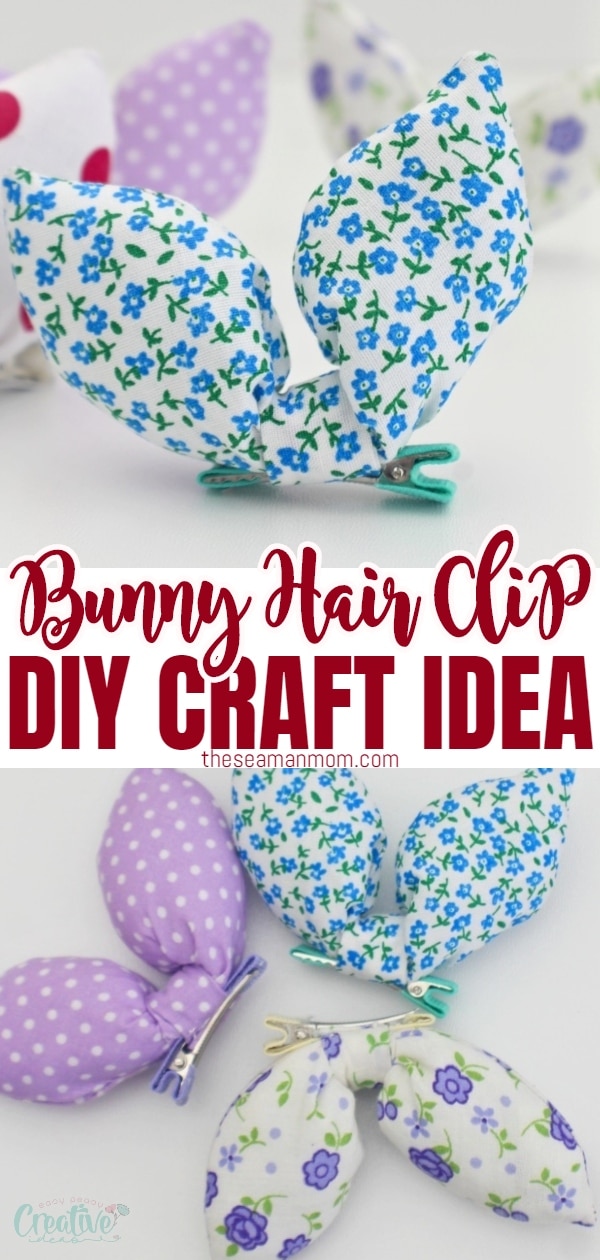 This adorable bunny hair clip is fun, quick to make and great addition to a festive outfit! Hop on over and see how to make your own Easter hair bows in just a few easy steps!
Bunny bow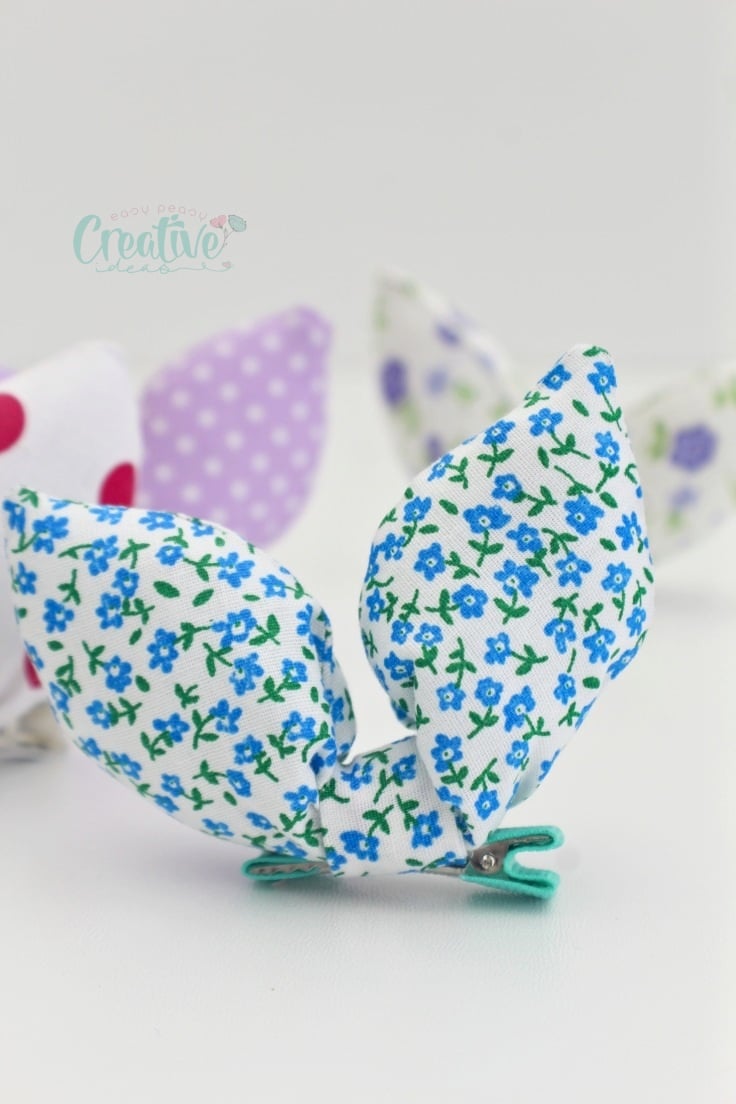 You, guys! These cute hair clips are to die for! Insanely cute, my heart skips a beat every time I look at my bunny hair clip! And don't even get me started on how fast these bunny hair bows are! And have I mentioned how perfect these are for your stash of scrap fabrics?
Need more scrap fabric projects?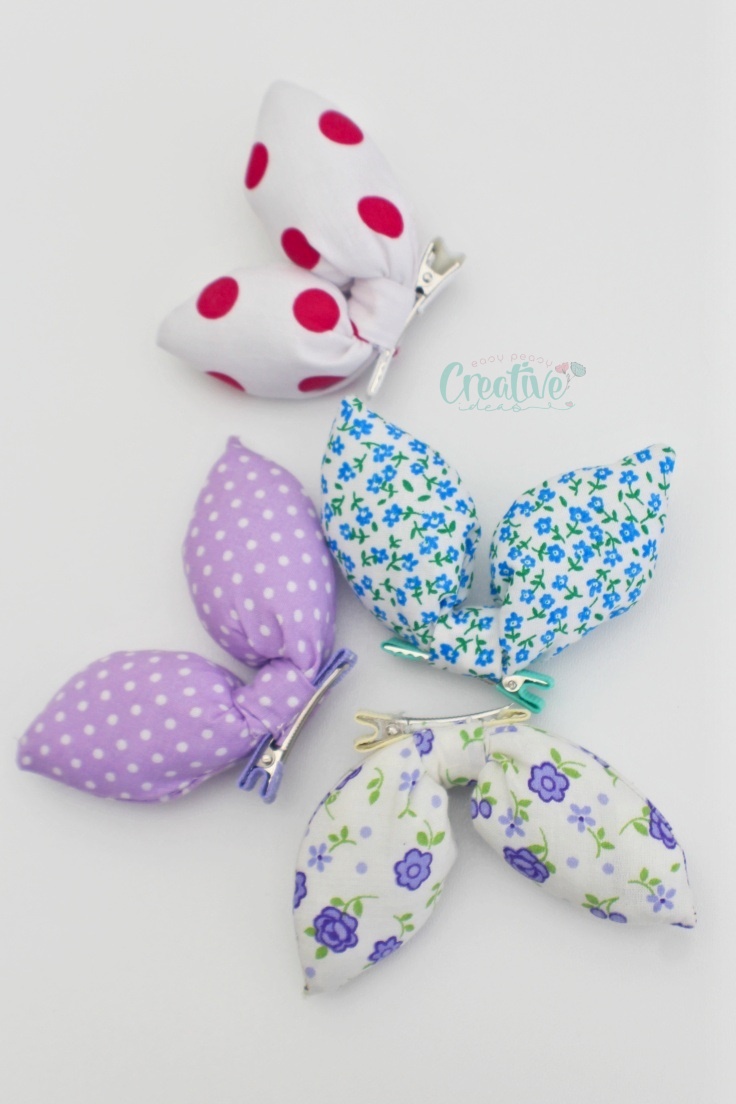 I've been into accessories lately, mainly because spring is almost here and Ellie and I need to refresh our wardrobe a bit. And what better way to do it on a budget than going through your fabric scrap stash and whip up some adorable accessories? These bunny ears hair clips have been on the list for quite a while and thankfully, I finally found some free time to make them!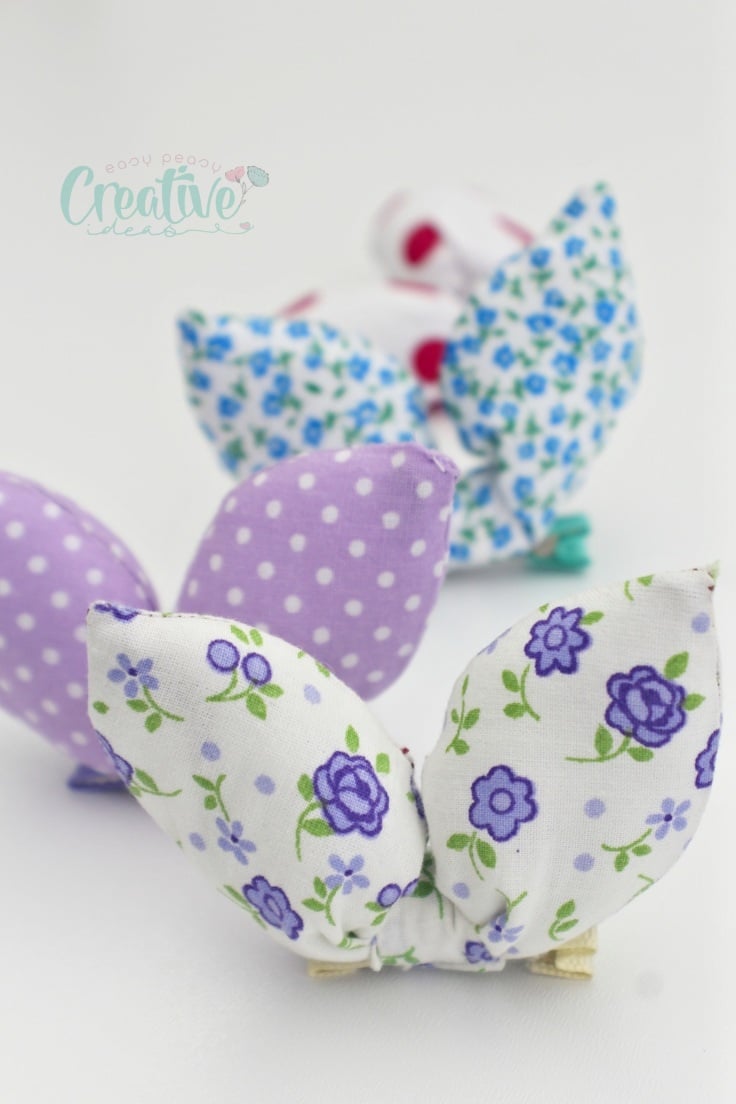 Initially I only planned on making these for Ellie, as Easter hair bows but I instantly became so smitten with Ellie's bunny hair clip I couldn't stop at just one. So now we have a couple for each of us! Not really matchy-matchy since I made them in four different fabrics but except for that aspect, they're pretty much similar in every ways!
Most popular sewing projects: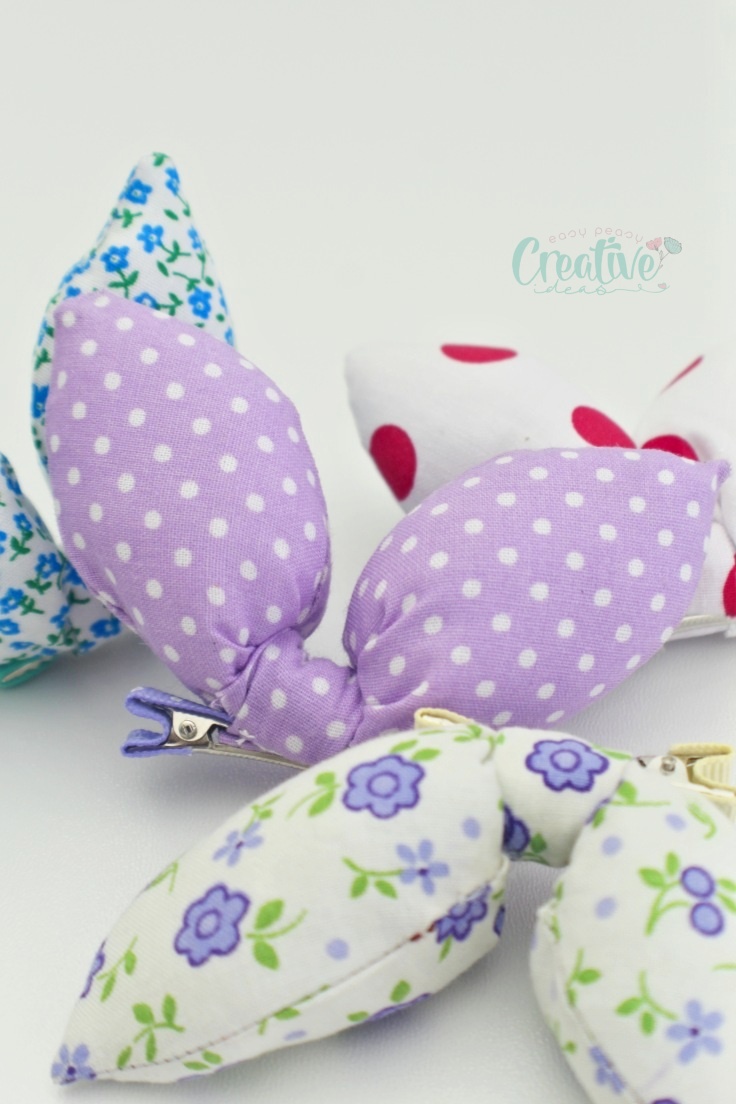 Making one bunny hair clip took less than 10 minutes so this gorgeous bunny bow is a perfect idea for a last minute gift. Great Easter accessory but I would totally wear these any time of the year too, they're just so irresistible, don't you think? And call me crazy but I would even go a step forward and wear my bunny hair clip as brooch or a cute accessory for my bag. These cute hair clips put you in such a great mood!
---
The template for the bunny hair clip (ear and tie) are available to purchase here!
---
Bunny Hair Clip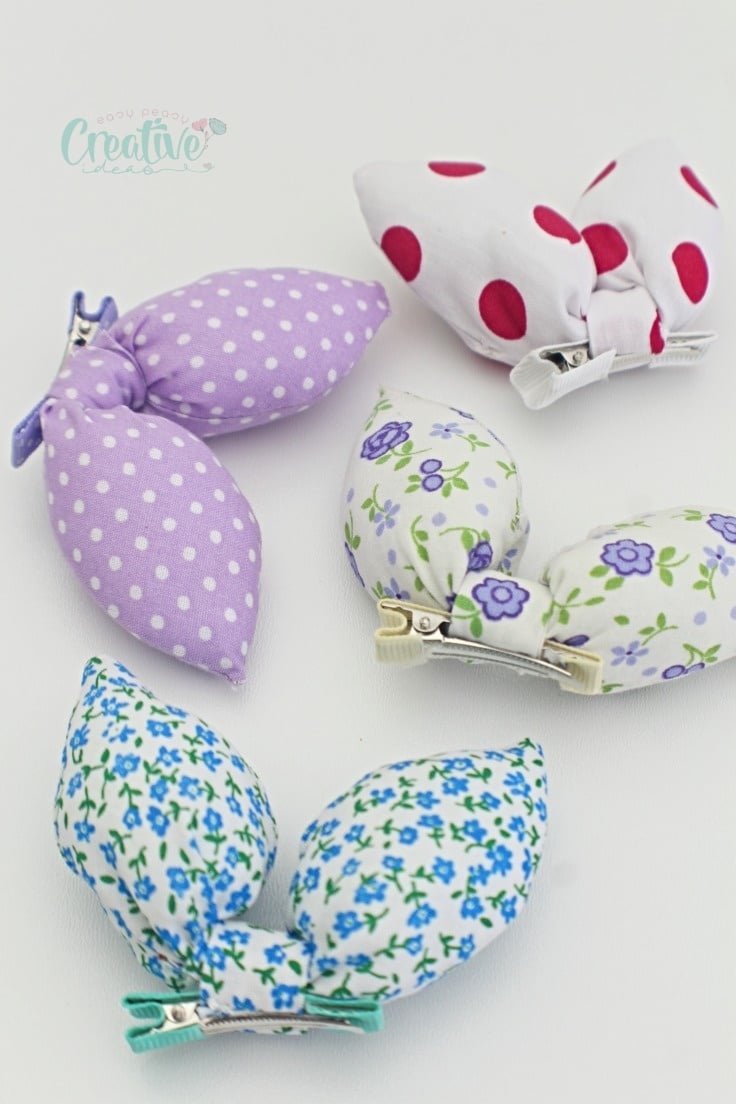 Materials:
a piece of fabric scraps for ears of about 14″ x 5″
a piece of fabric for the tie in the middle, of about 10″ x 2″
pins
matching thread
pliers
hair clips (similar here)
pressing iron
blunt tool for pushing corners out
hand needle
glue gun (optional)
Directions:
Prepare the fabric pieces
Take the strip of fabric scrap for the ears, press it well and fold in on half, lengthwise, right sides together.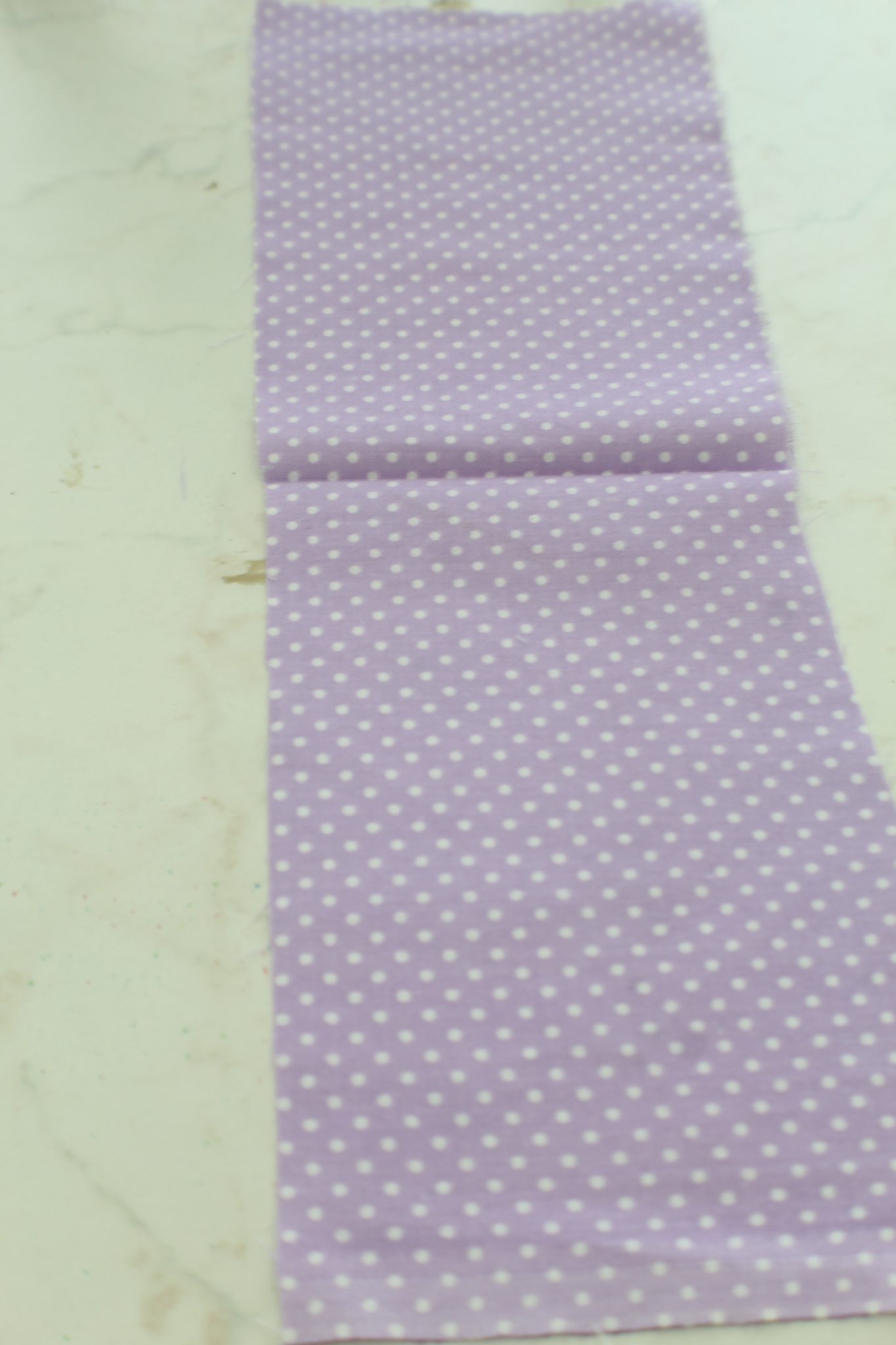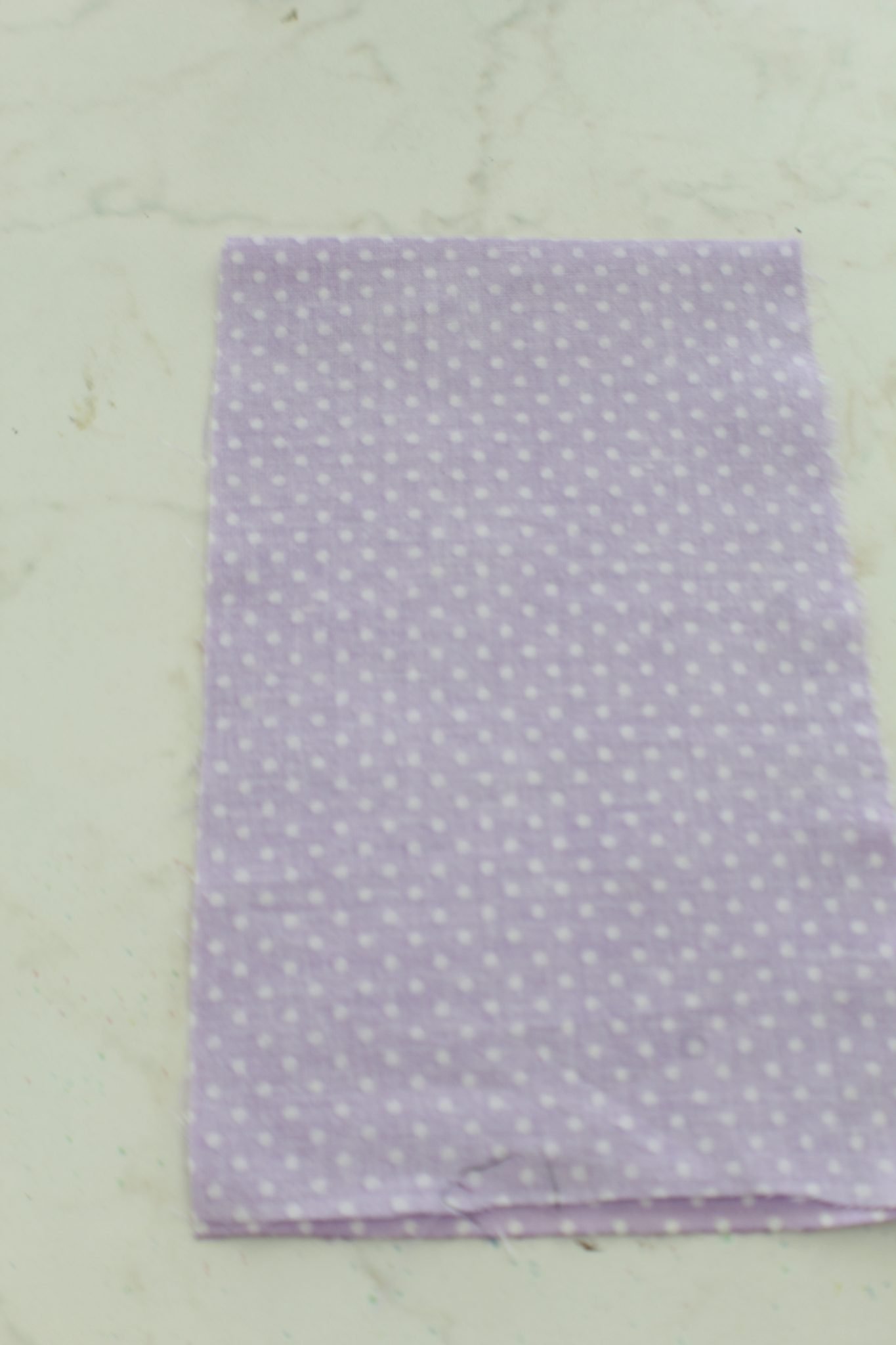 Place the template over and trace around it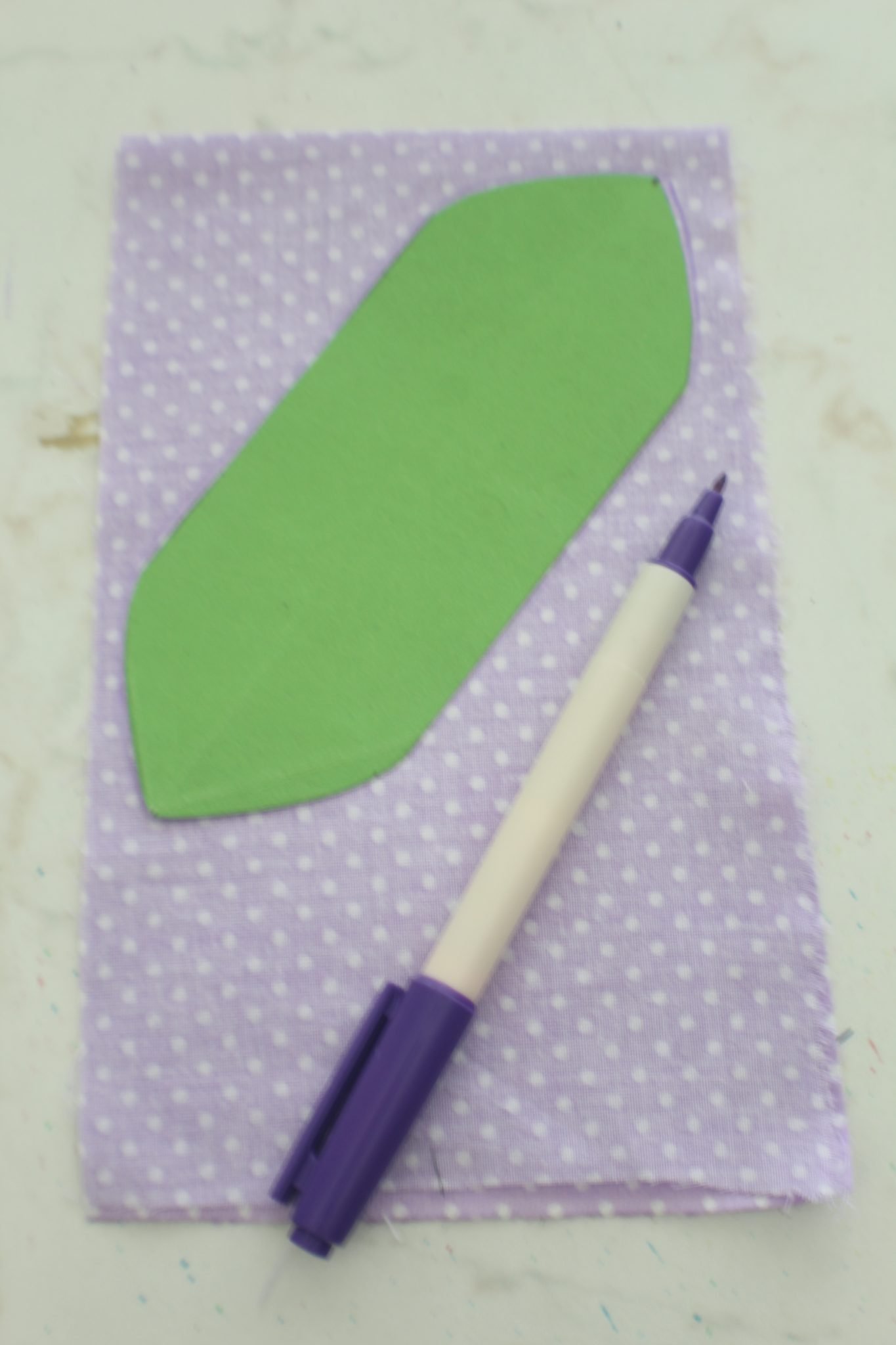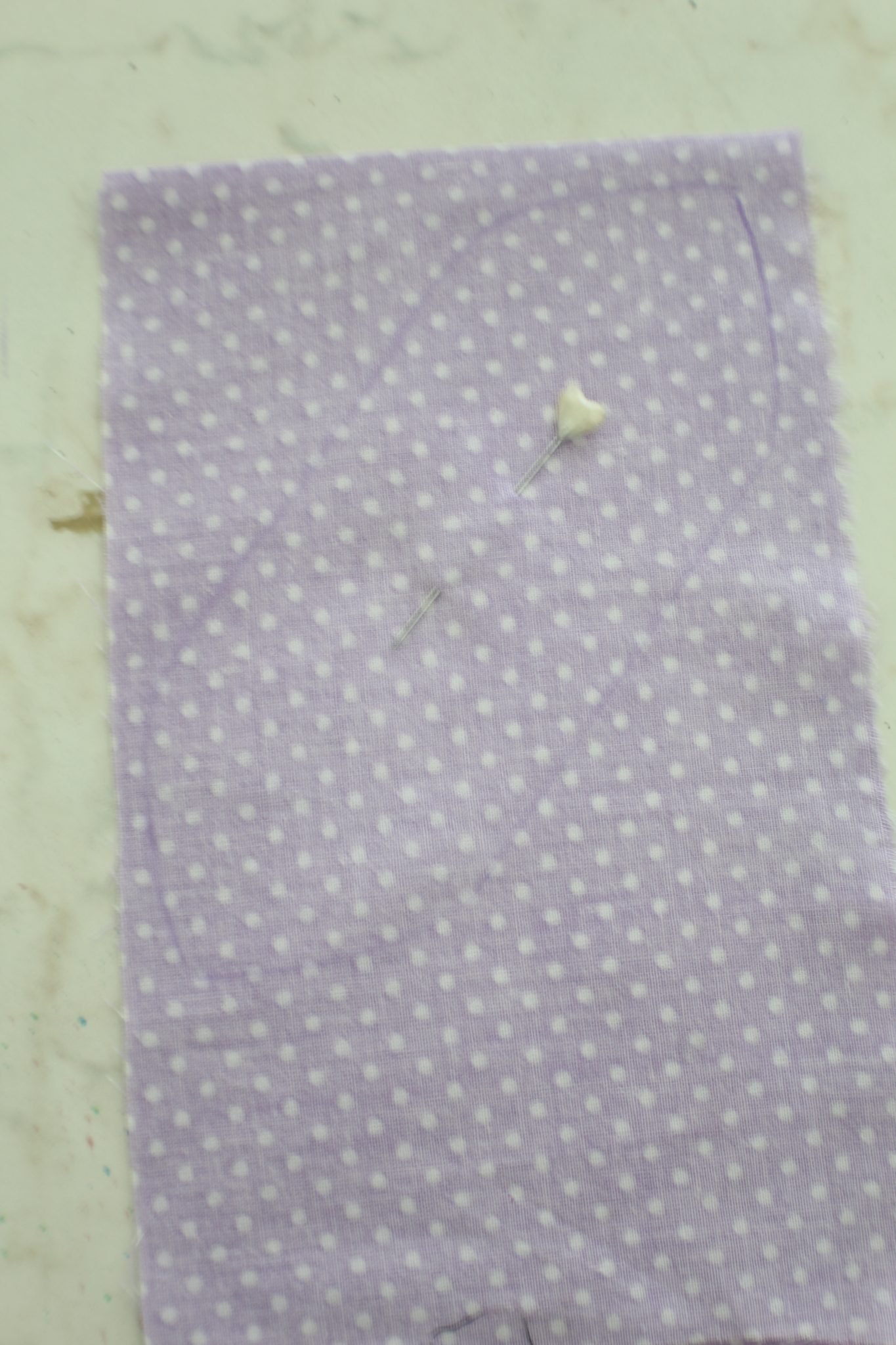 Cut out with your scissors.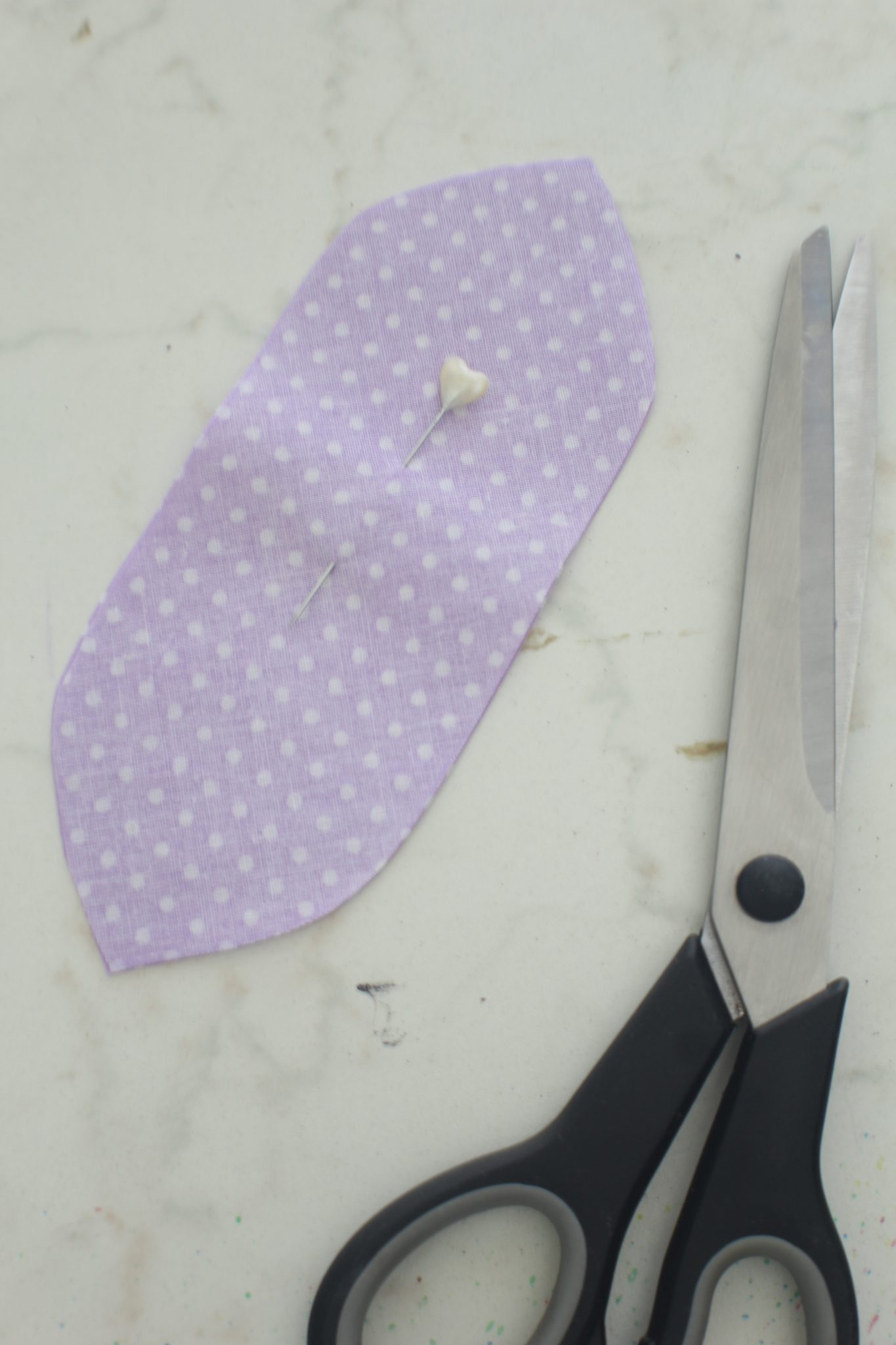 Make the bow
Sew with 1/4″ allowance, leaving a small gap in one of the sides to turn the ear right side out.
Clip the tips and trim the seam in half.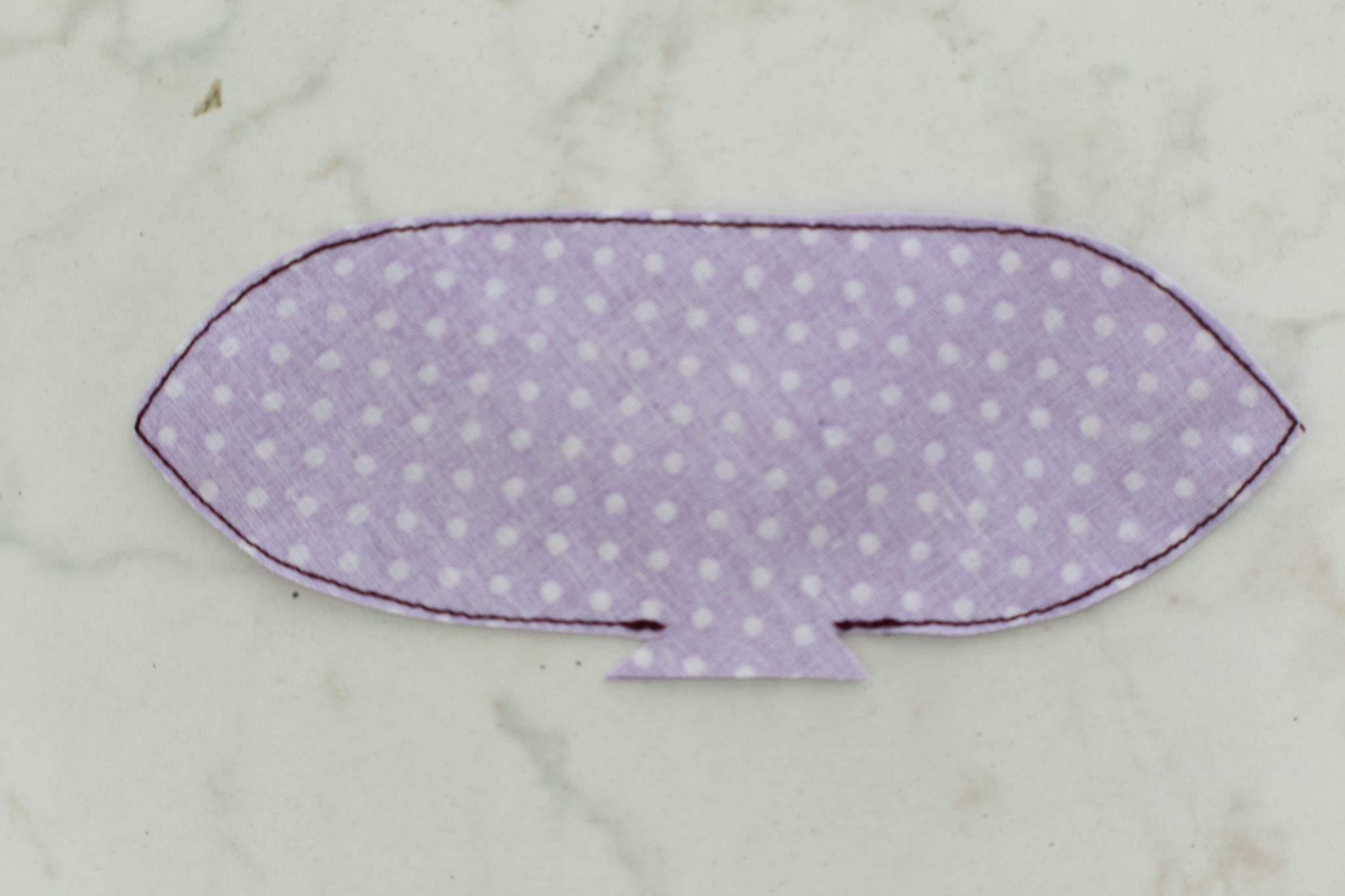 Turn fabrics right side out through the gap.
Push the corners out with a blunt tool (or you can use this method).
Smooth out the seams then iron press.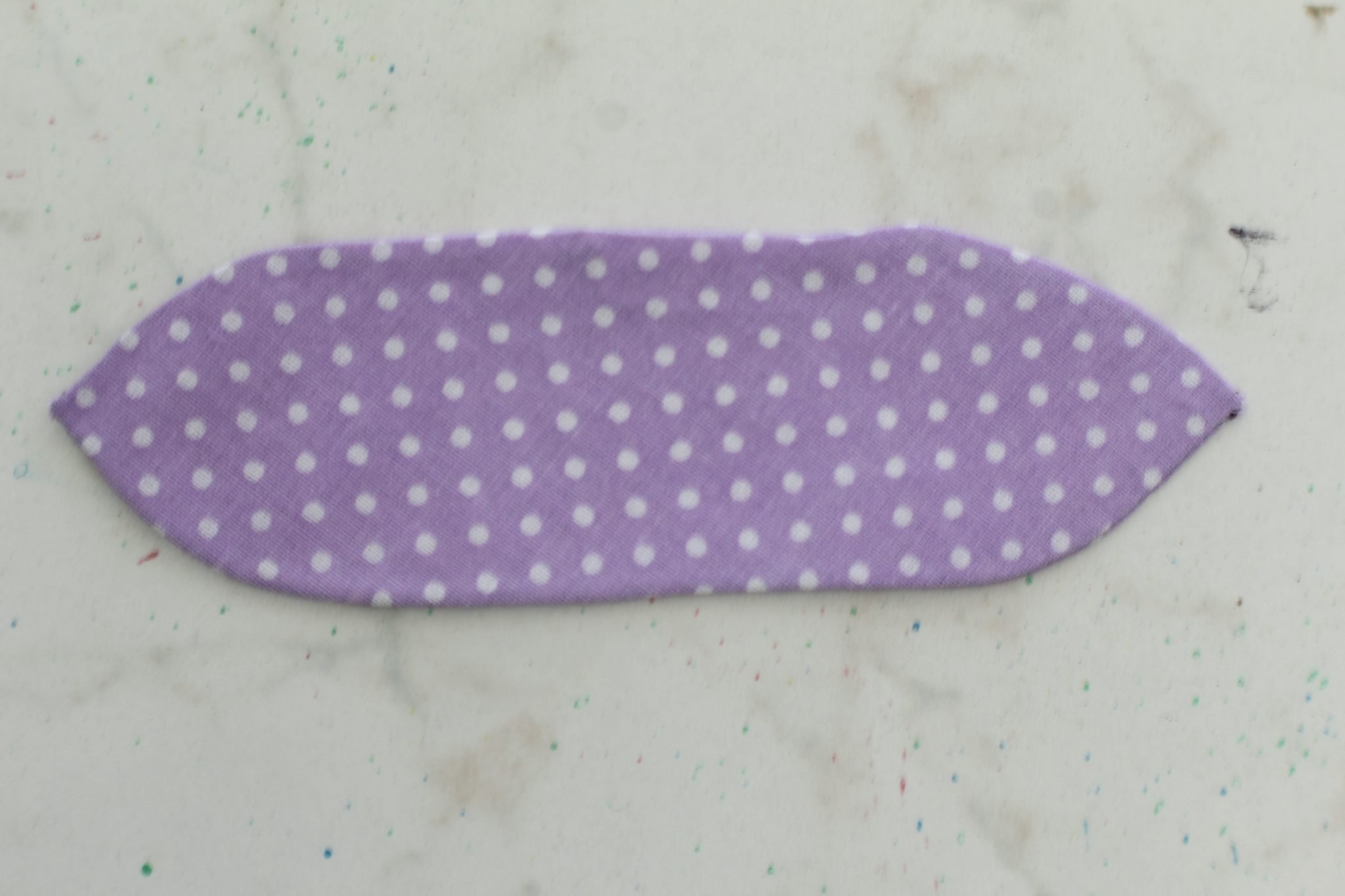 Fill the ear with poly-fill through the gap.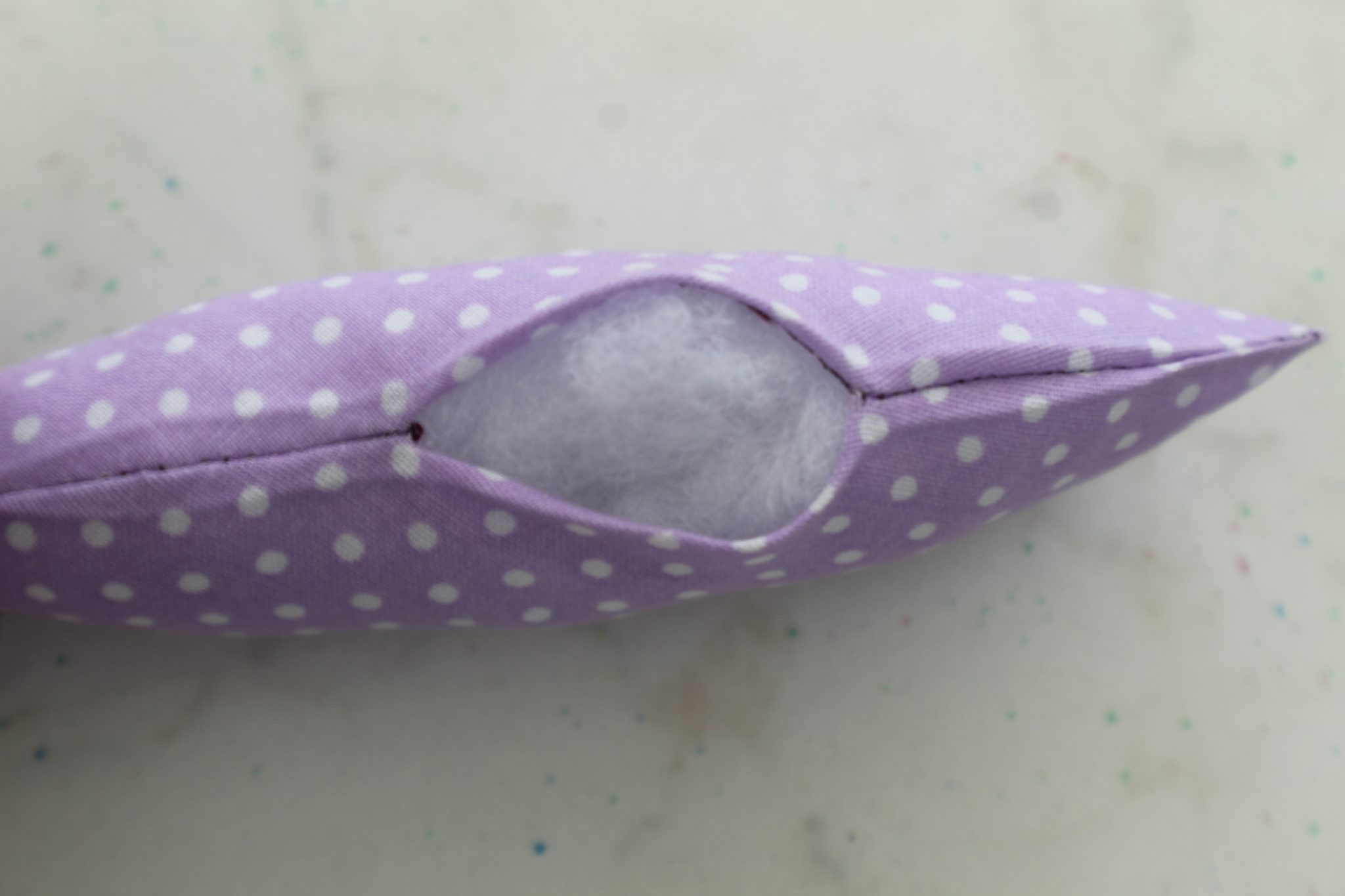 Cut a piece of wire double in size than the ear.
Fold it in half and twist.
Bend the ends with pliers to form a coil.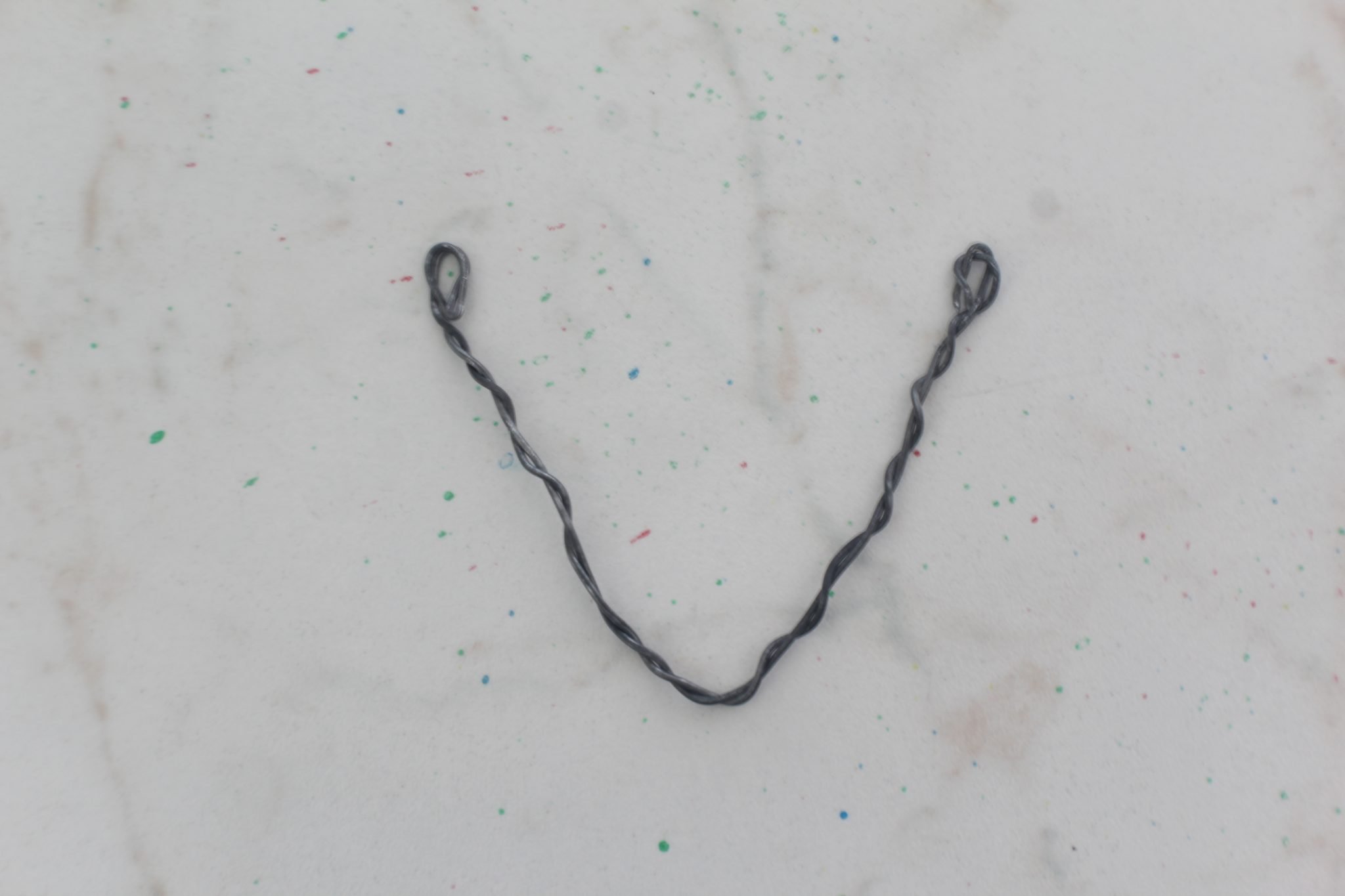 Insert the wire inside the ear.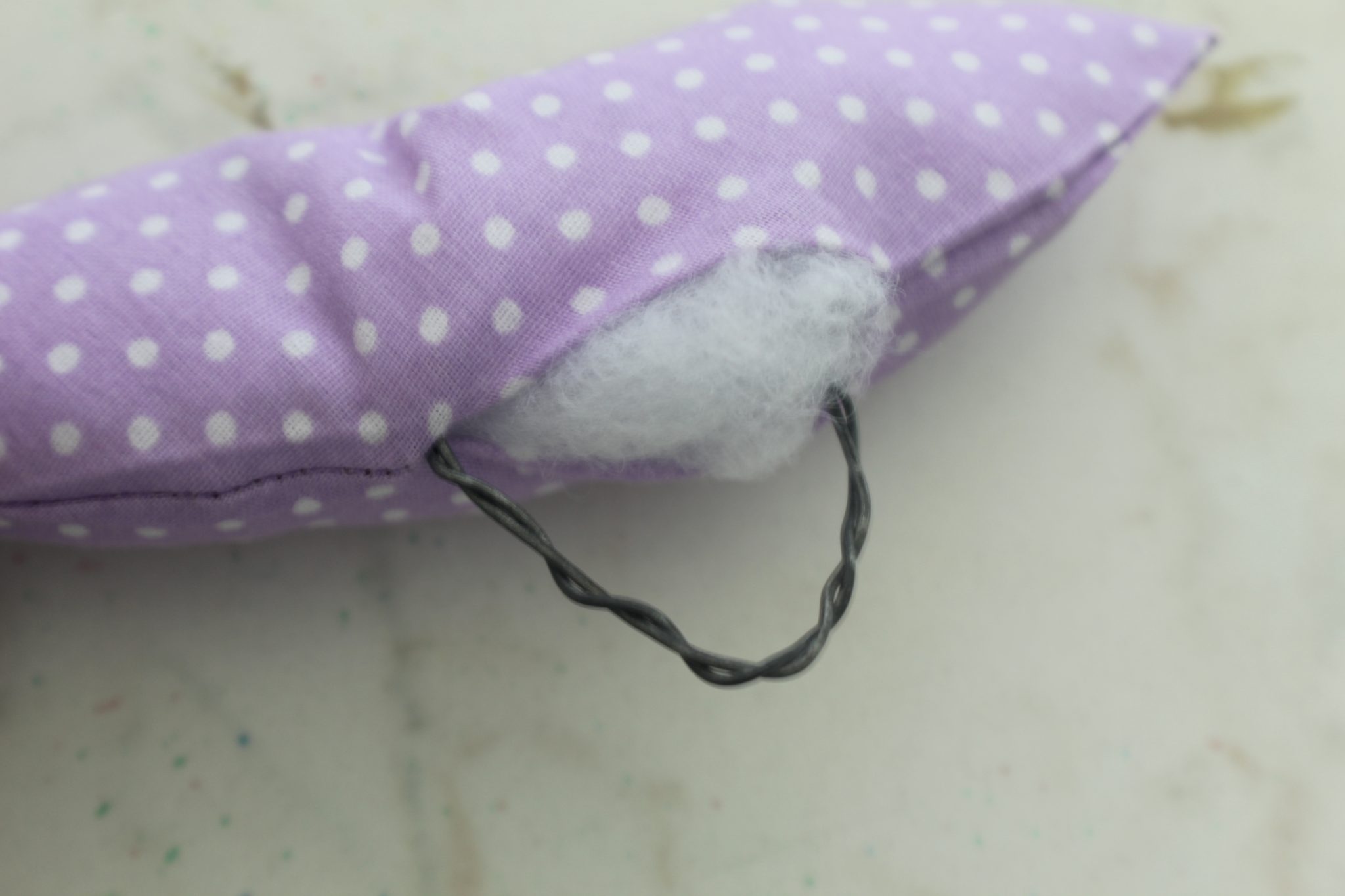 Hand stitch the gap closed using a ladder stitch. Don't worry if your stitch is not perfect, it will be hidden once the hair clip is attached to the bunny ear.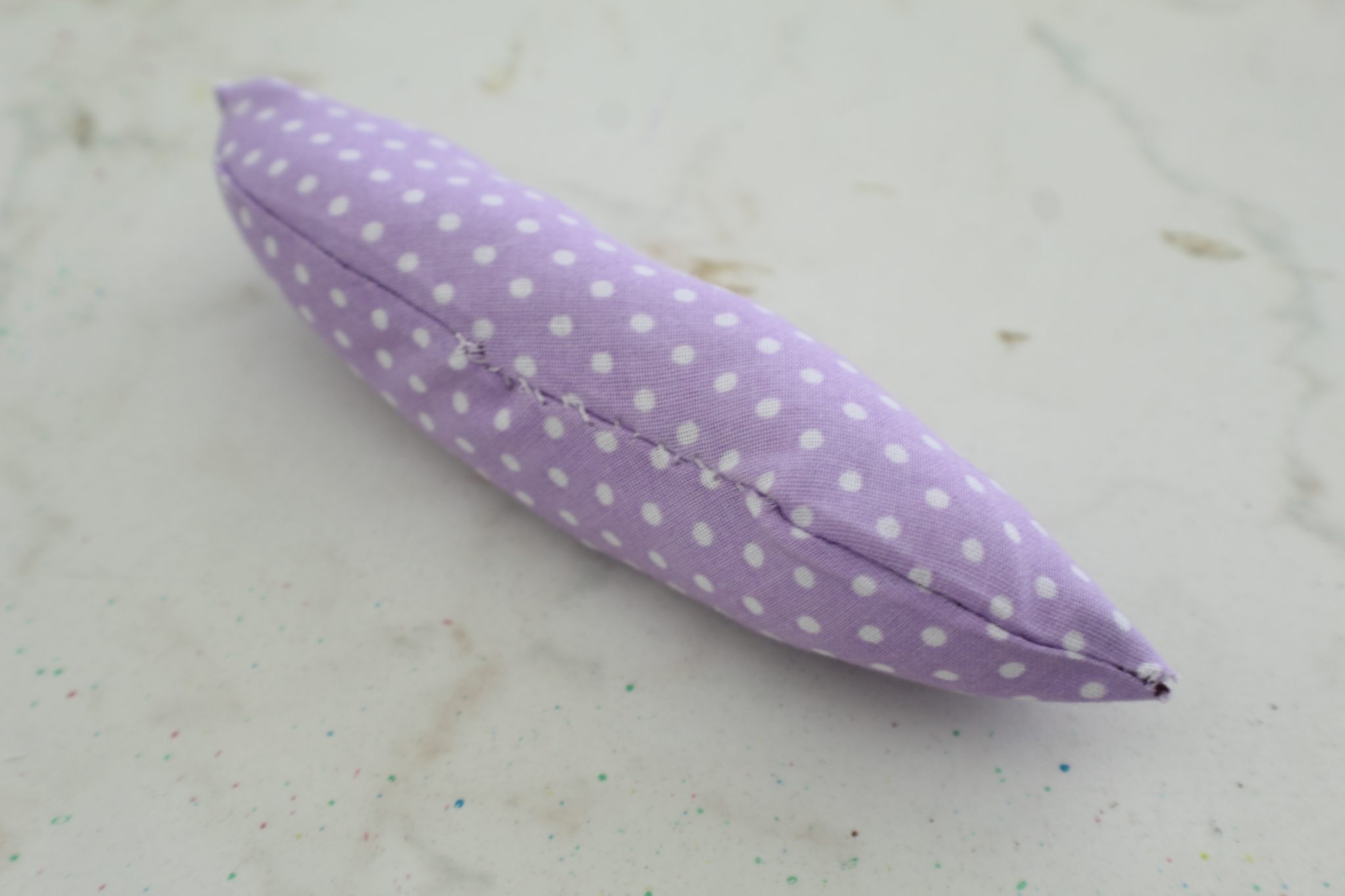 Make the tie
Take the second template and place it on the tie fabric, trace around it then cut out.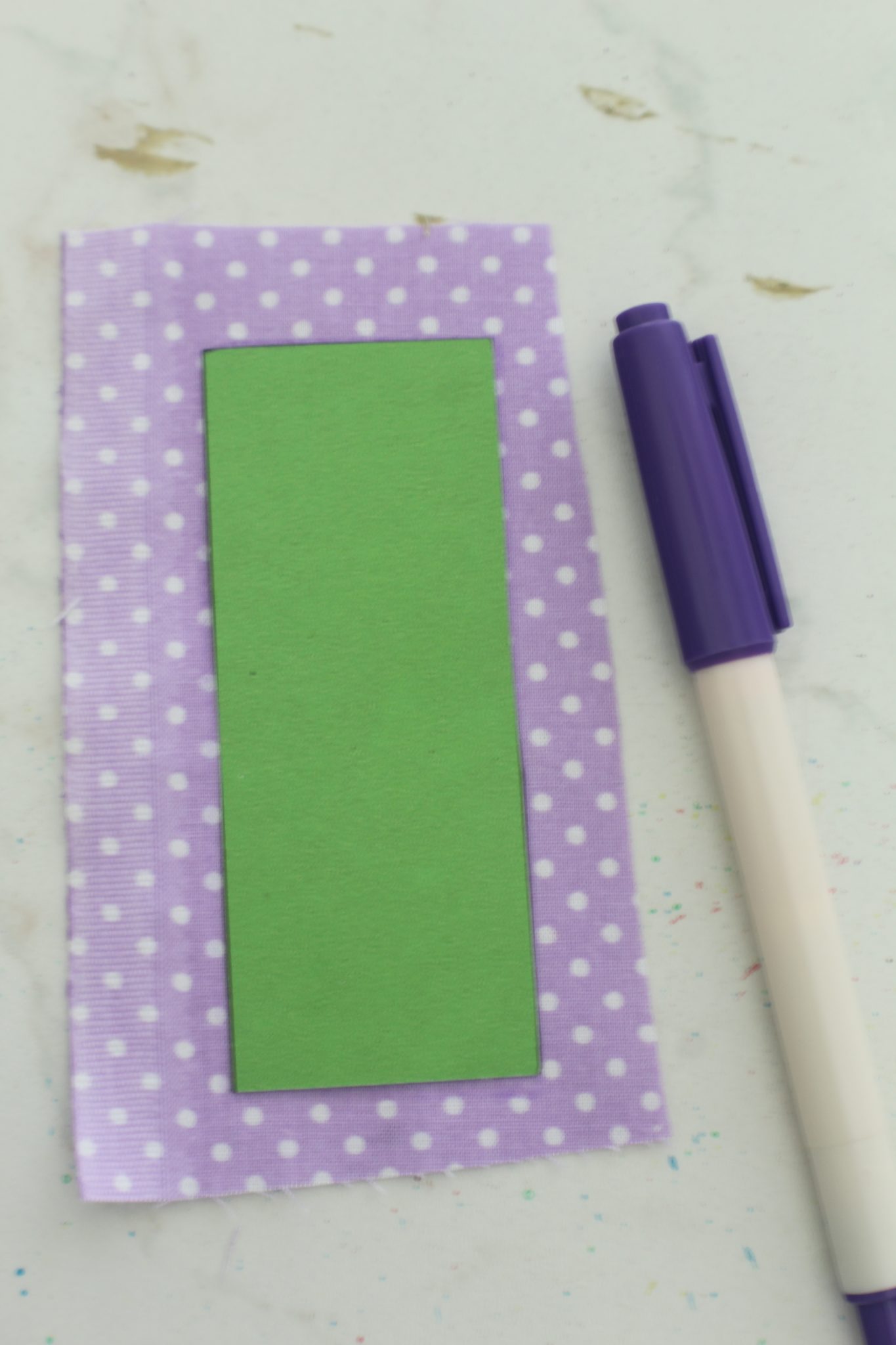 Fold the ends of the tie in lengthwise, slightly overlapping them then press well with your iron.
Fold one of the ends in about 1/4″ and press well.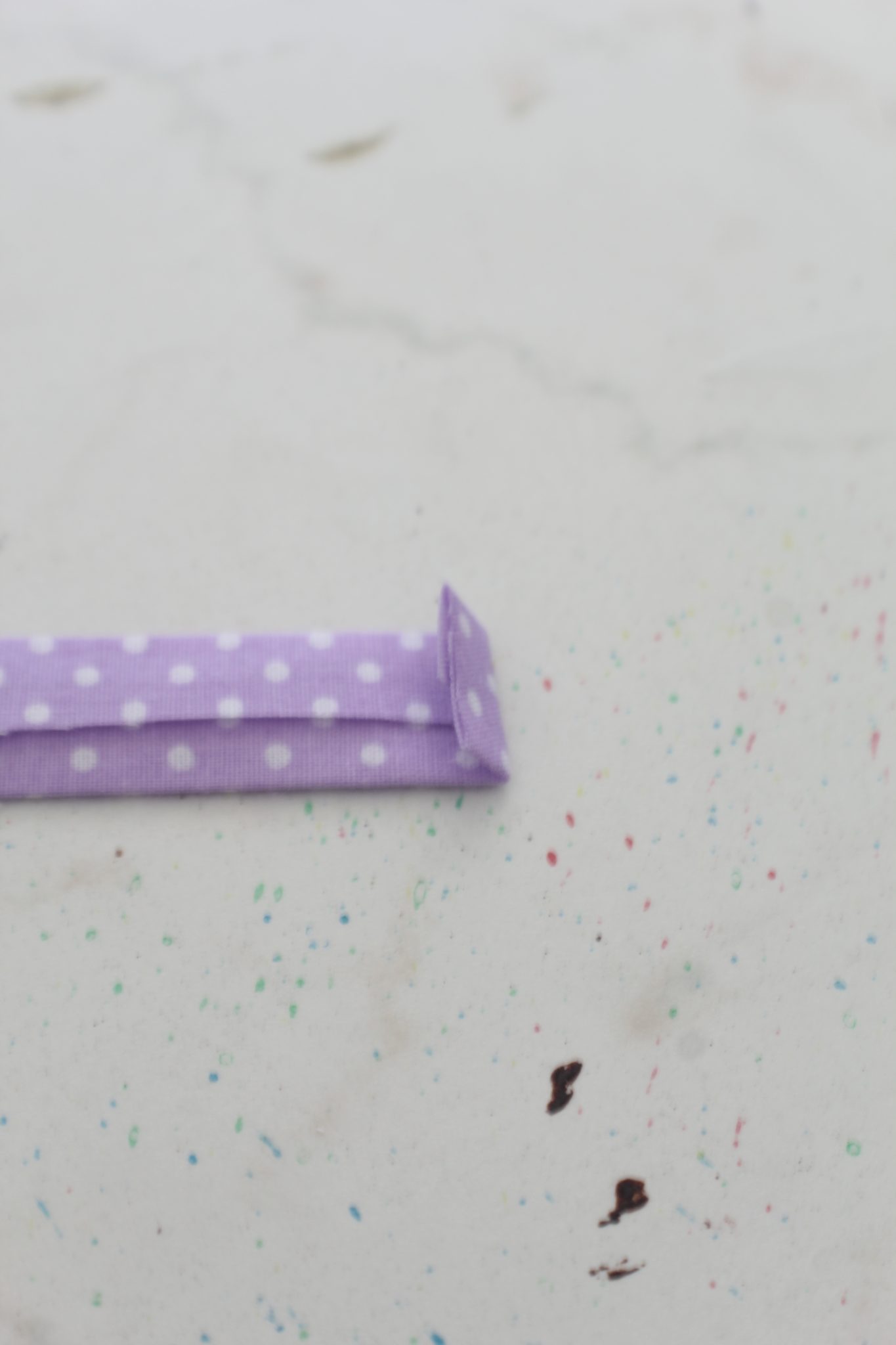 Assemble the bunny clip
Take the raw end of the tie and sew it to where the gap used to be, the fold in the tie facing the gap.
Wrap the tie around the ear tightly, two times, until the folded end reaches the raw edge.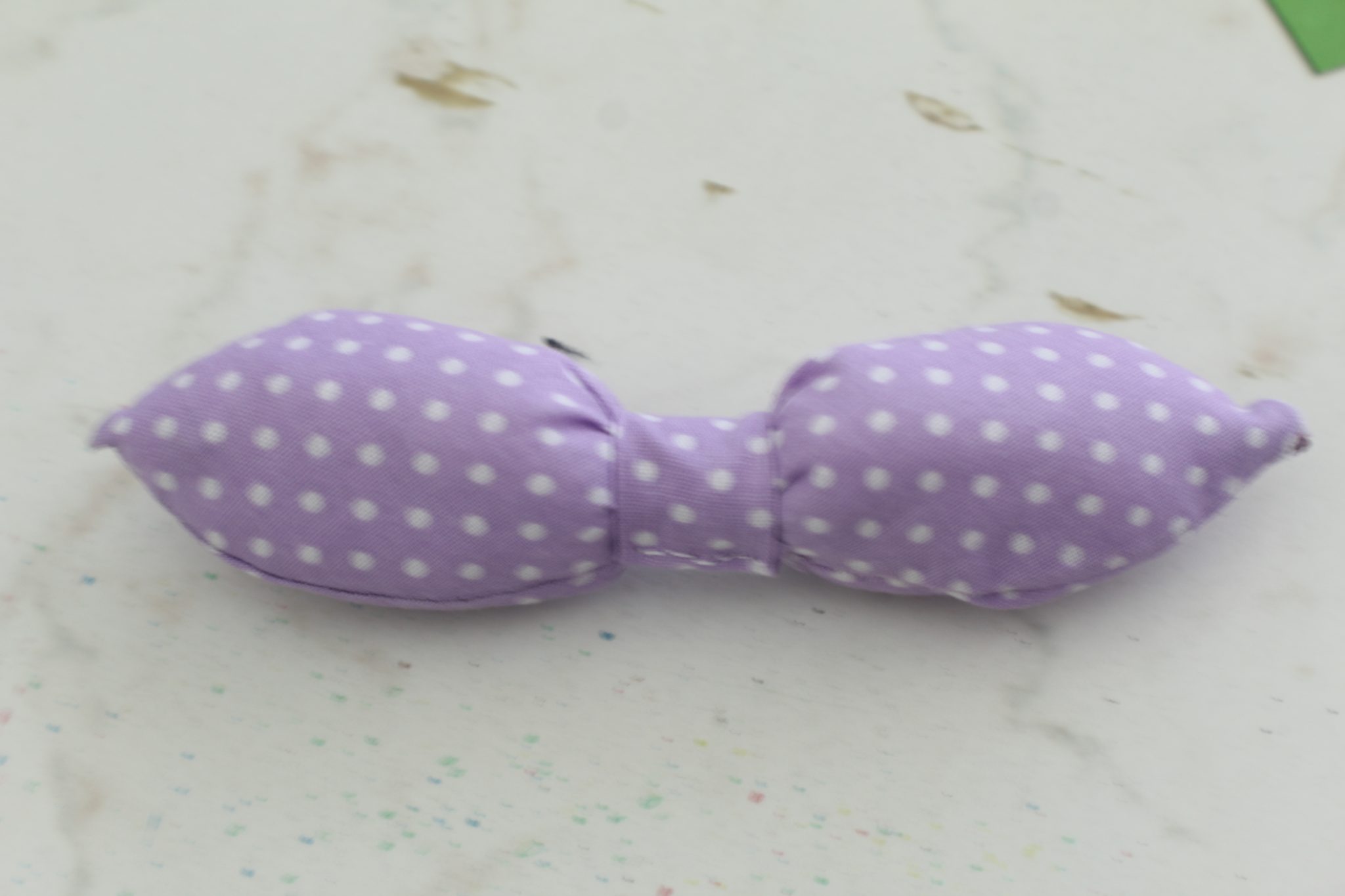 Hand stitch the folded end to the ear, without going through all the layers, just through the first and the second layer of the tie.
Insert the hair clip under the tie or glue it to the ear.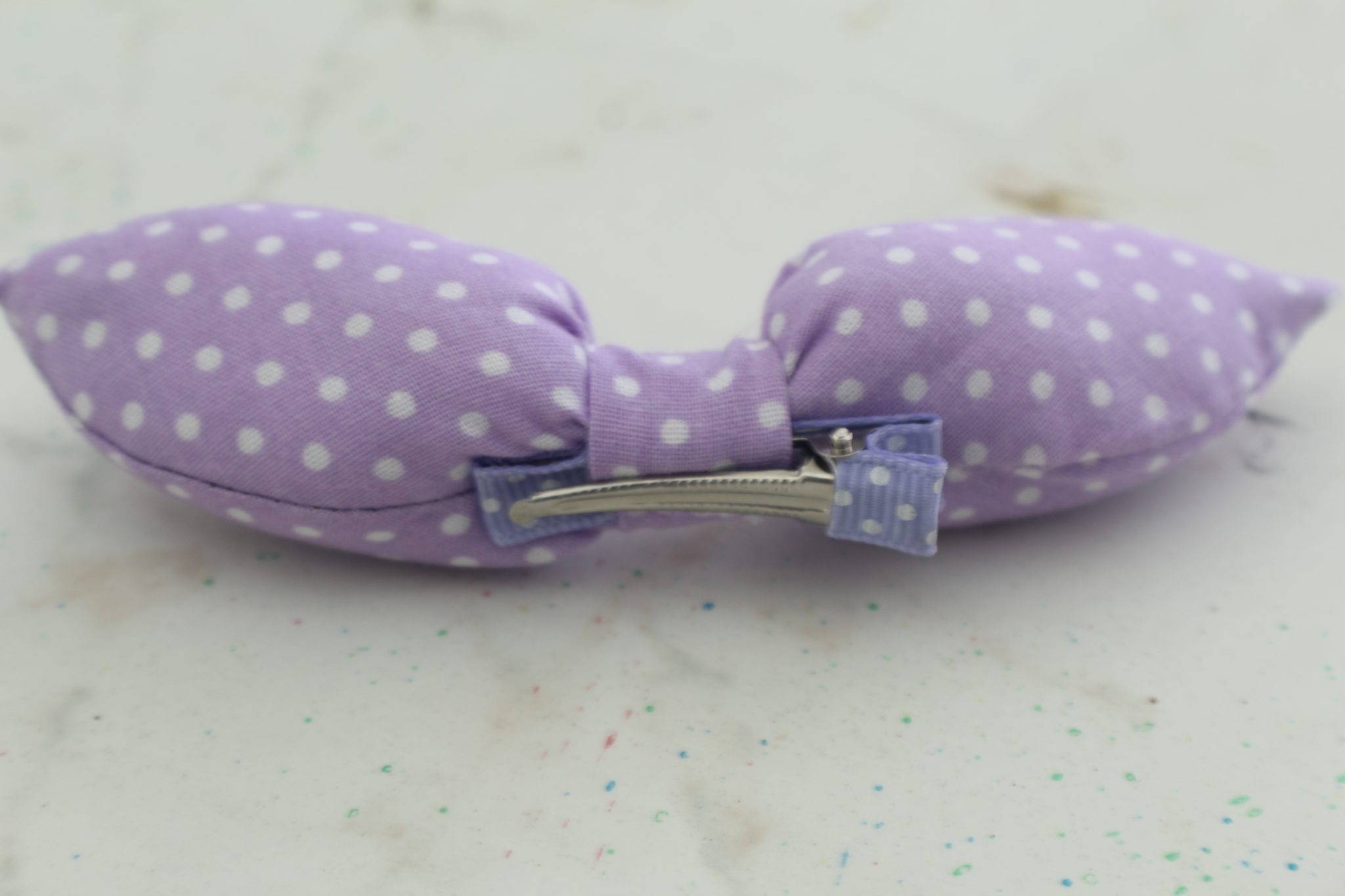 Fold the ear by pressing onto the wire inside.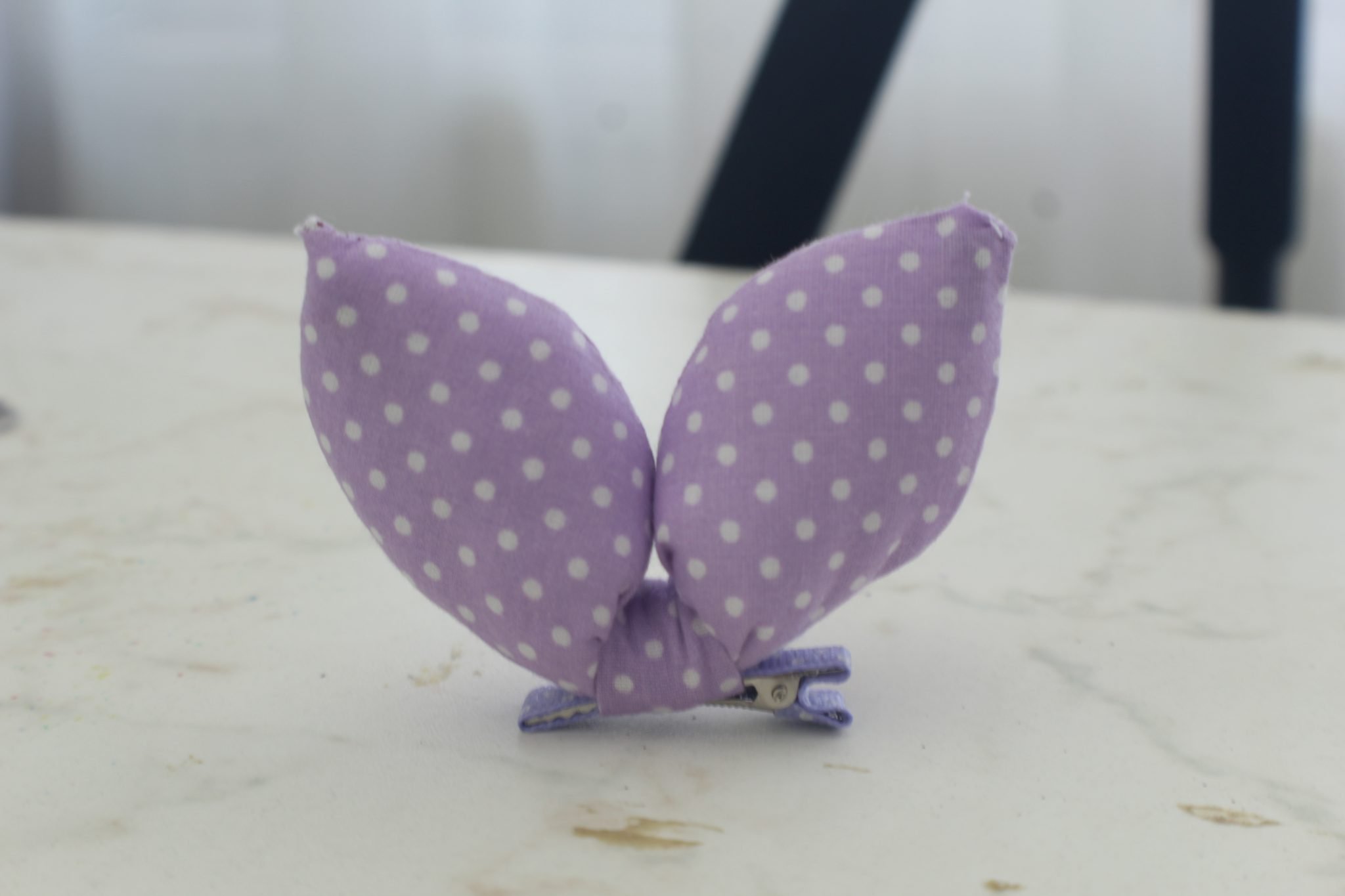 And you're done! Your stunning bunny hair clip is ready for wearing!
I hope you liked this tutorial and you found these bunny bows as cute as I have! Let me know your thoughts in the comments below and please don't forget to rate this tutorial! Thanks!
Pin to save for later