Adorable PUMPKIN PINCUSHION trio you'll fall in love with
Article may contain Amazon & affiliate links. As an Amazon Associate I earn from qualifying purchases at no additional cost to you.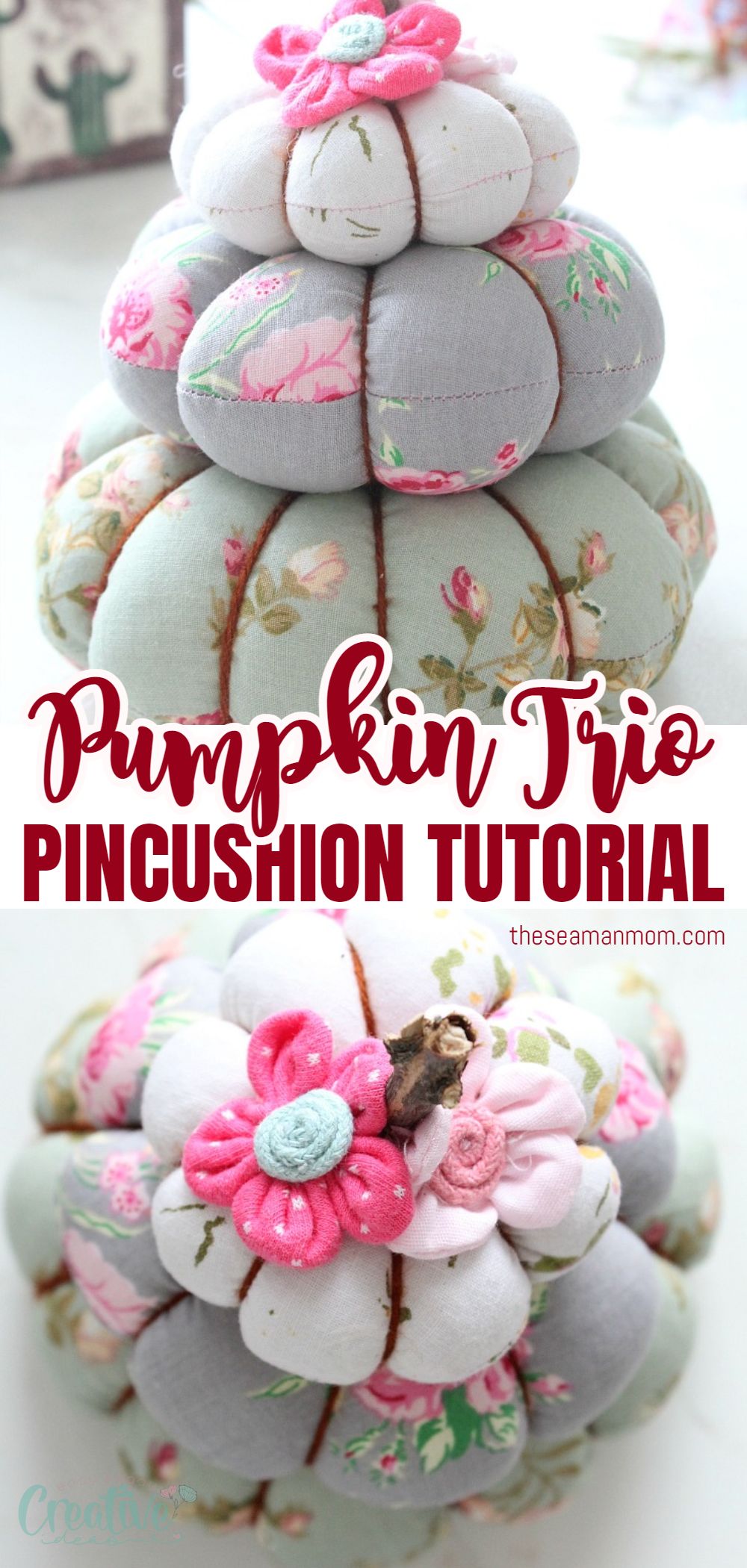 Make yourself a cute storage space for your pins and needles with this quick tutorial for a pumpkin pincushion! In addition to being super practical and easy to sew, this trio pumpkin stack would also make a great home décor for fall.
Pumpkin pincushion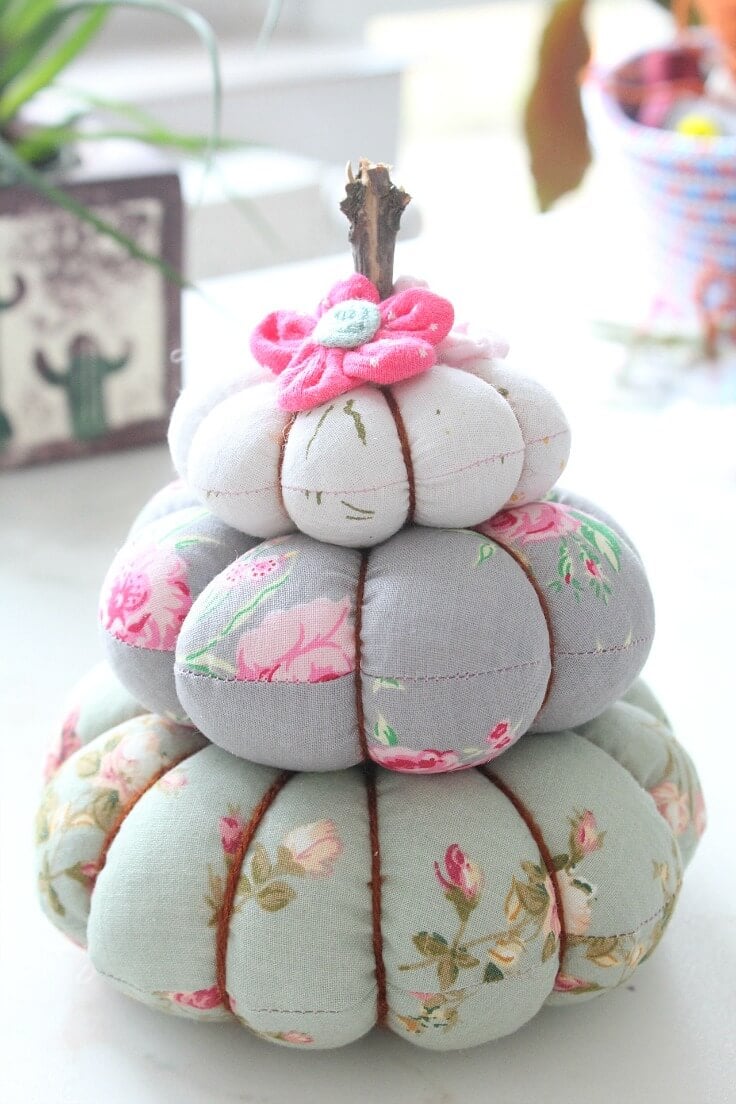 You, guys! I'm in total love with this super cute pumpkin pincushion! I wanted to make this trio pumpkin pincushion pattern so I can have a large pincushion available for my pins. I have tons of pins and I like to keep them handy, all in one place!
But I totally see all kinds of other uses for these adorable pincushion ideas like adorable home décor in fall or you could use them as door stops when filled with rice. This pumpkin pincushion would look adorable on a table top or mantel for the fall season and could also make a great gift. Fill them with lavender or scented fillings and they'll make a great room or closet deodorizer!
I love this pincushion so much, I'm practically addicted to it! I keep it close by at all times and it's filled with all kinds of pins (small, large, thin and thick). Although I own a gazillion pincushions (most of them I made myself), this one is by far my most favorite because it's so practical, it can hold a ton of pins and is as cute as a button!
So if you're a big fan of cool pincushion ideas this pincushion tutorial is perfect for you!
What is the function of pincushion?
If you've been sewing for a while, chances are you've gone through a few pincushions already so you know how useful and necessary these little sewing accessories are. But if you're brand new to sewing or planning on learning to sew, the term might be totally new to you.
A pincushion is a small cushion, made out of fabric and filled with a variety of fillings and is used in to store pins or needles, so you can them easily collect them, put them back in the middle or after a sewing project and keep them organized. You will insert the pins or needles into the pincushion with the sharp end in.
Pincushions are super useful and easy to make, you'll want to have a few around your sewing room!
Need more beginner sewing ideas?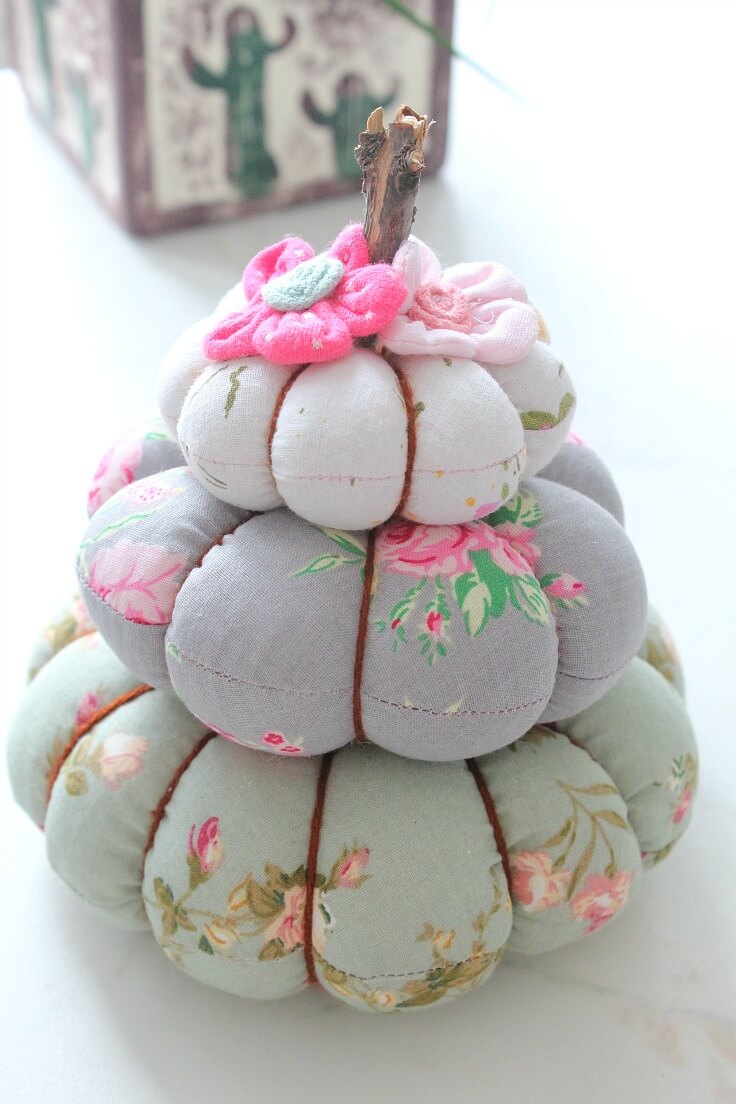 I had so much fun making this pumpkin pincushion, so much that I want to make about a dozen of these cuties and spread them around my house! My pumpkin patch would be so happy too (check out my other pumpkin tutorials here). Just imagine these sitting in the middle of your table at Thanksgiving! Ah-mazing! Everyone will be in awe!
What is the best thing to fill a pincushion with?
While poly-fill is the most popular filling used for pincushions there are also other alternatives if you don't have poly-fill on hand such as:
Quilting batting (second most popular option)
Cushion filling from old cushions you have at home and no longer in use.
Fabric scraps – just cut those scraps into even tinier scraps before filling the pincushion.
Rice – this is a good alternative if you want a heavier, more stable pincushion. I do find it harder to use though as the pins are no going through as easier as with poly-fill or other similar fillings. Plus the sharp ends might bend if caught in one of the rice grains.
Ground walnut shells
Craft beads made from plastic or silicone
Similar posts you might like:
Can needles be sharpened using a pin cushion?
Yes, you can easily sharpen your pins and needles while storing if your choice of filling for the pincushion is steel wool! This type of filling keeps the pins sharp and in good condition every time you insert one into the pincushion, so it will extend the life of your pins and needles.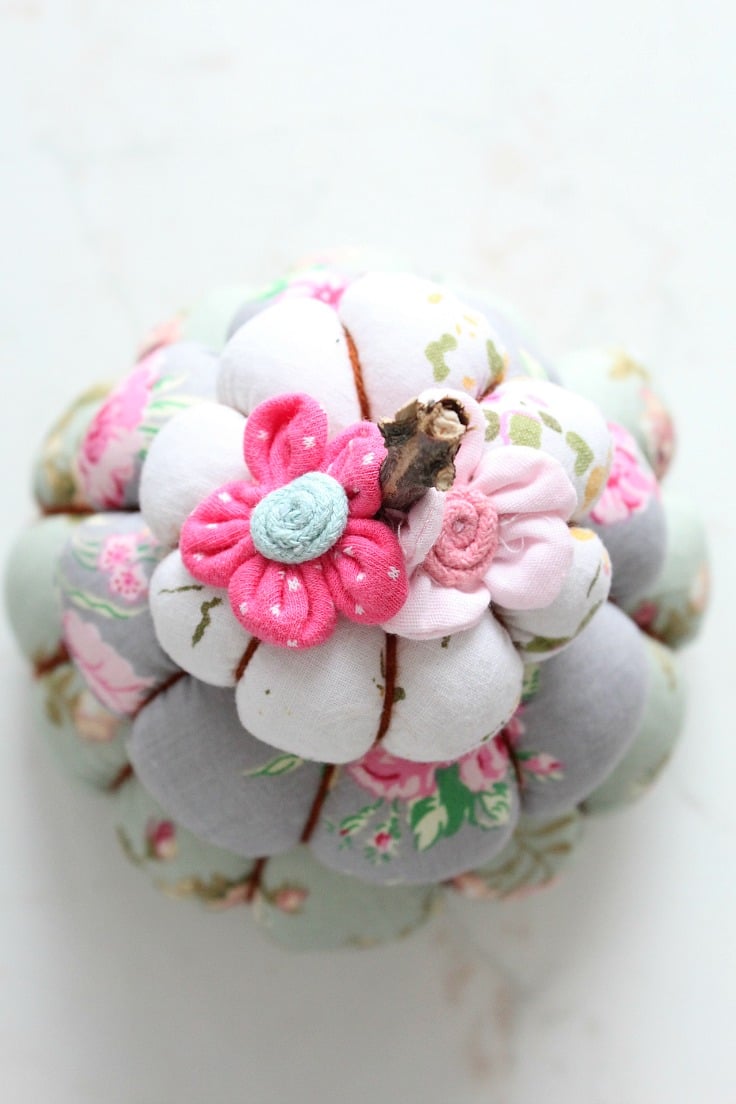 Cute and easy, these pincushion ideas are quick to sew and a great beginners project! Also a good scrap buster! They look fabulous individually too but I think they're pretty breathtaking when stacked up in a little tower. And since it's a trio, you'll have plenty of space for all those pins laying around your sewing table. So sweet!
Here's how to make a pincushion in a cute pumpkin shape!
Pumpkin pin cushion tutorial

Materials:
Cardboard
Compass
3 x coordinating fabrics
matching thread
scissors
ruler
pinking shears
iron
Small stick
2 fabric flowers
Hot glue gun and hot glue stick
How do you make a pumpkin pin cushion?
Make 3 cardboard circle templates using your compass. My circles had diameters of 4″, 6″ and 8″
Fold each of your fabrics in half, right sides together and trace around each circle then cut out.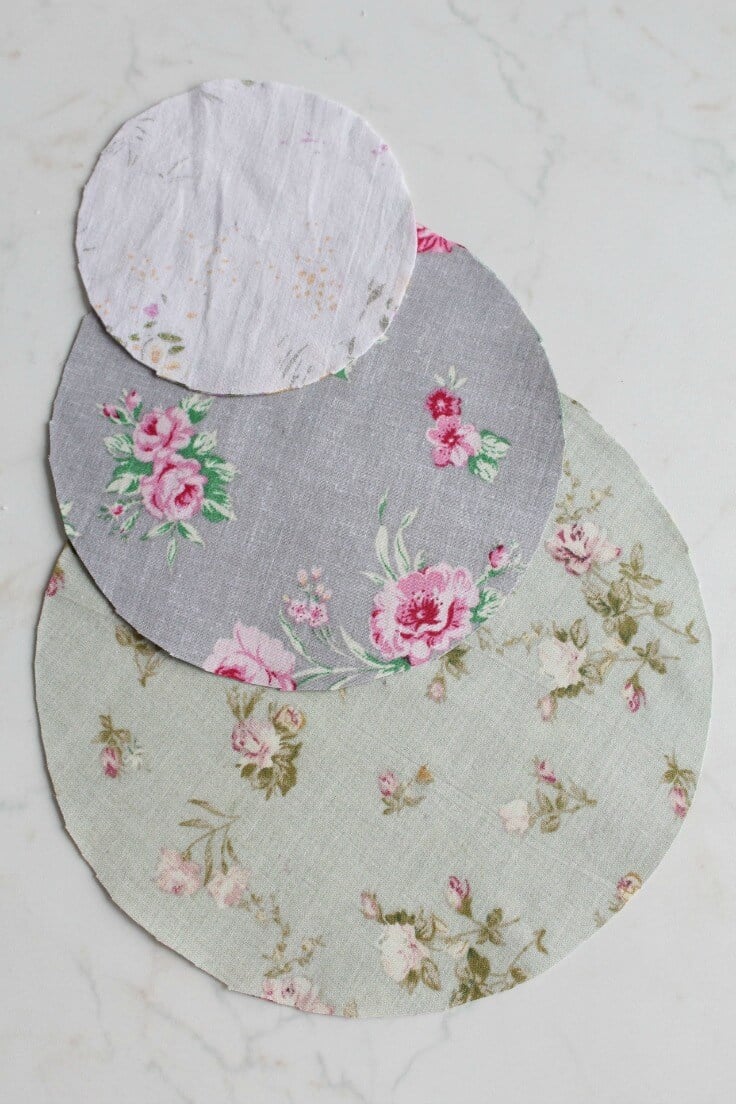 Sew around each circle, leaving a small opening for turning right side out and stuffing.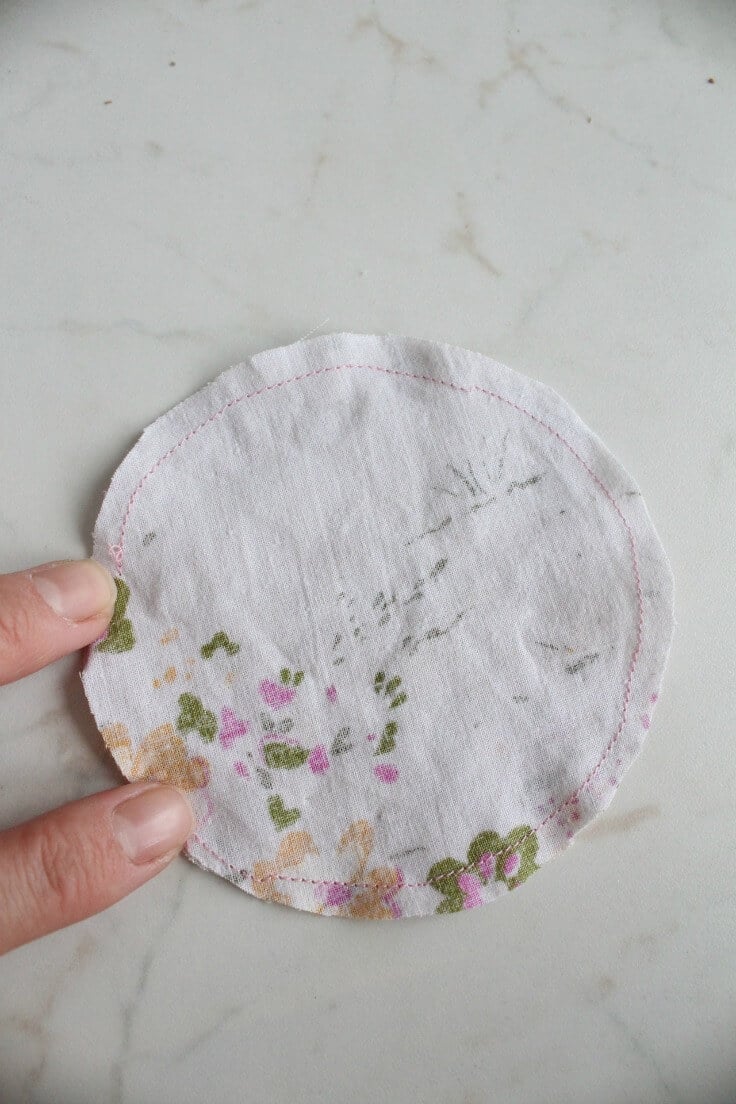 Trim fabric excess with your pinking shears, making sure you don't cut through the seam and turn circle right side out. Press.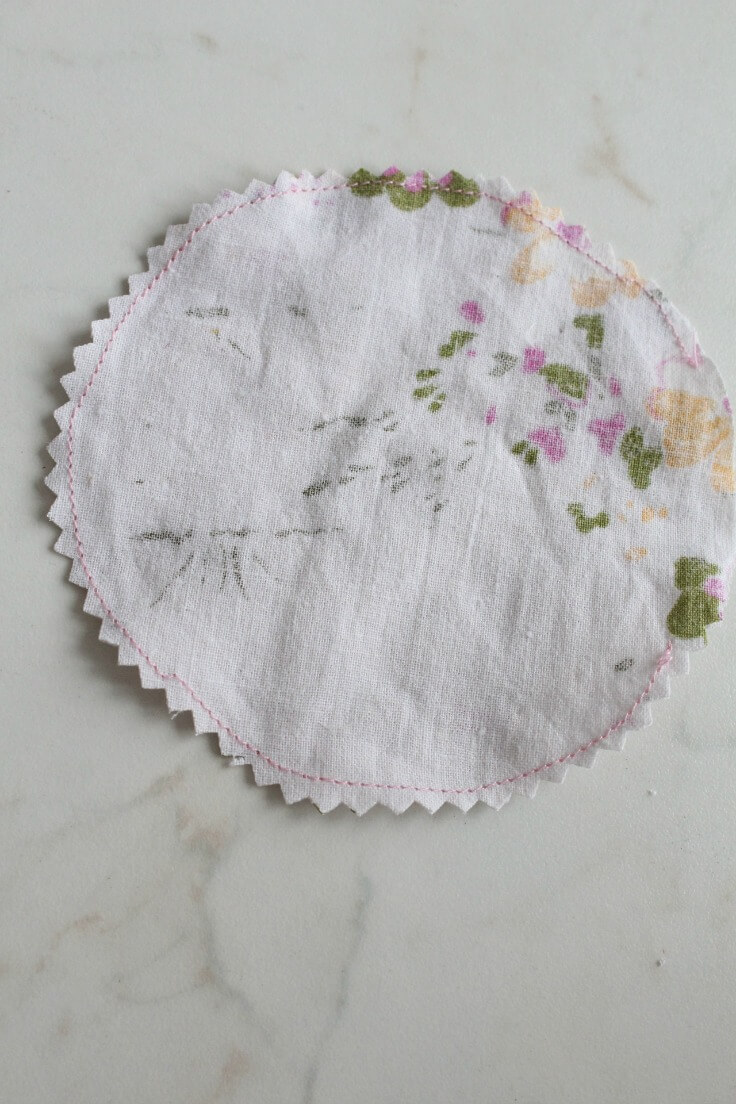 Stuff each pumpkin with fiberfill until you have a round-ish ball.
Close the opening using a ladder stitch.
With a large needle threaded with yarn, insert needle in the center of the ball from top to bottom.
Take thread around the outside and insert in the same spot again. Pull tight to make a dent.
Continue making the same stitch until you have divided the ball in four equal parts, then divide each quarter once or twice more (depends on how many sections you want your pumpkins to have and how big your pumpkin is. For my small one I divided only once, for the large one I divided twice more).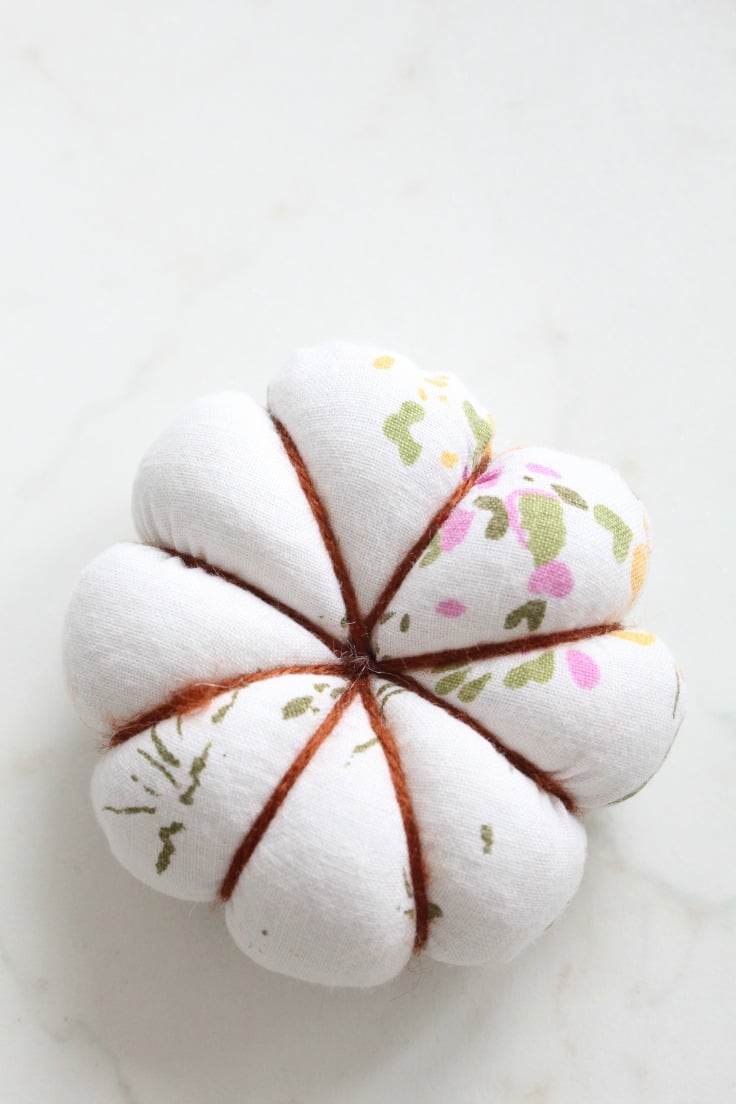 Secure the last stitch with a knot.
Attach all pumpkins together with the needle inserted through the center of each pumpkin.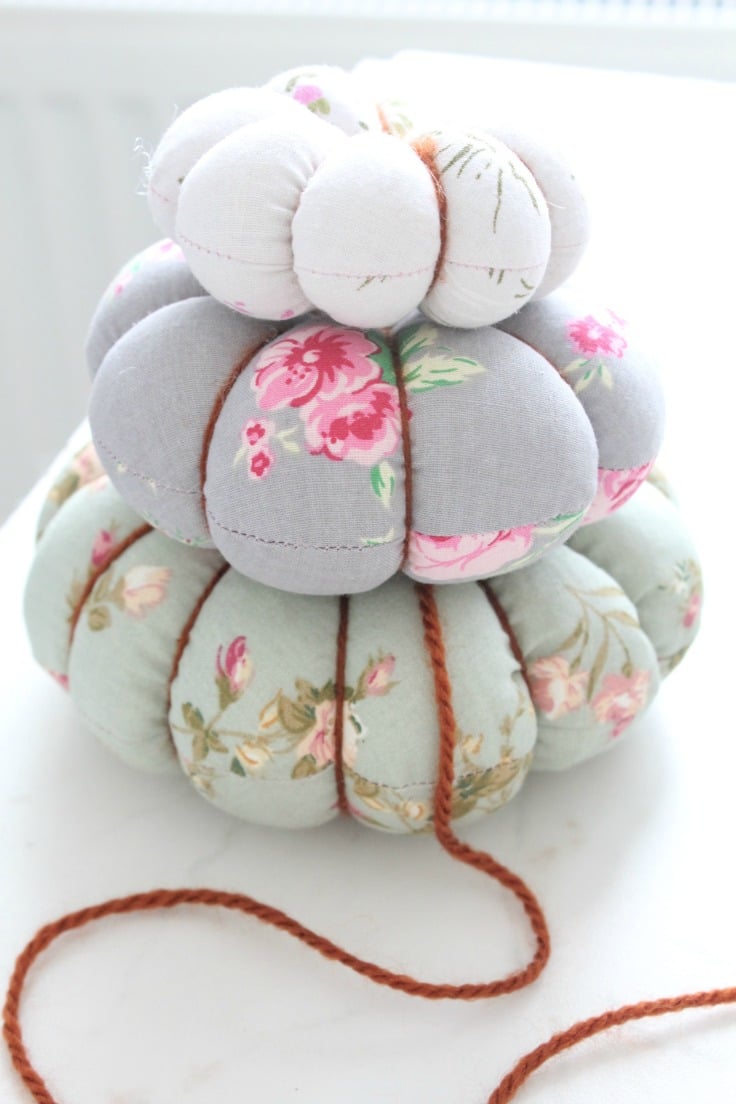 Attach the stick to the top using your hot glue gun.
Embellish with fabric flowers using your hot glue gun again.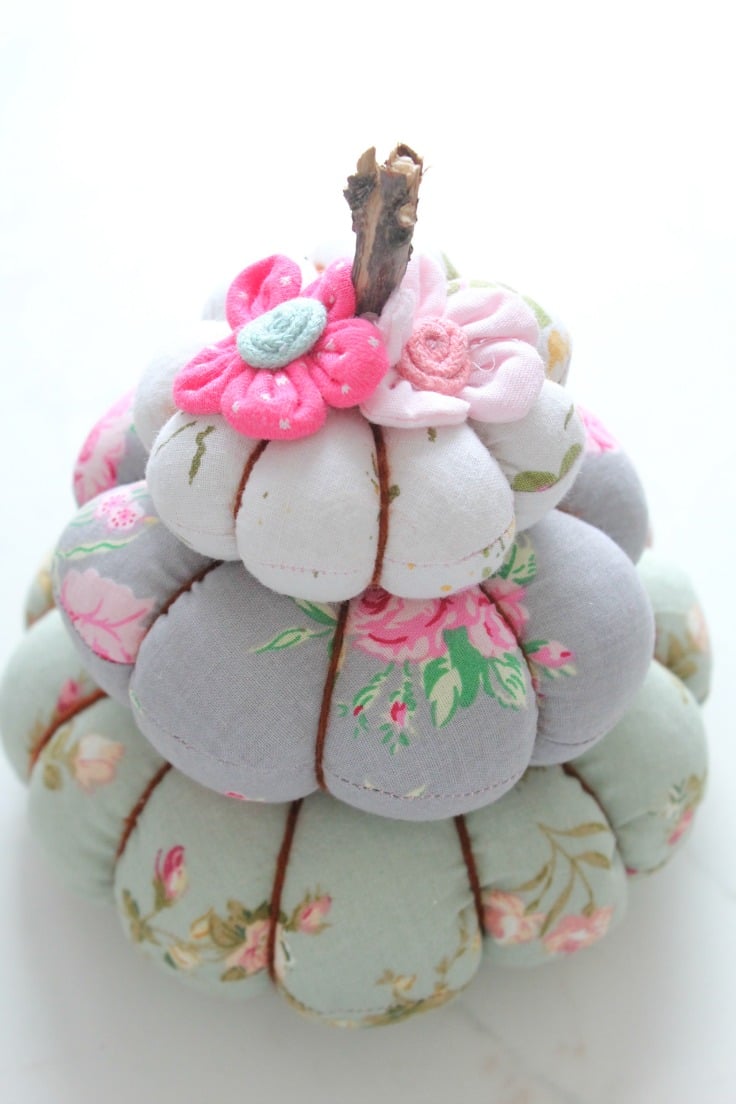 And your pumpkin pincushion is done! So cute, right?
If you liked this tutorial please let me know in the comments section below!
Pin to save for later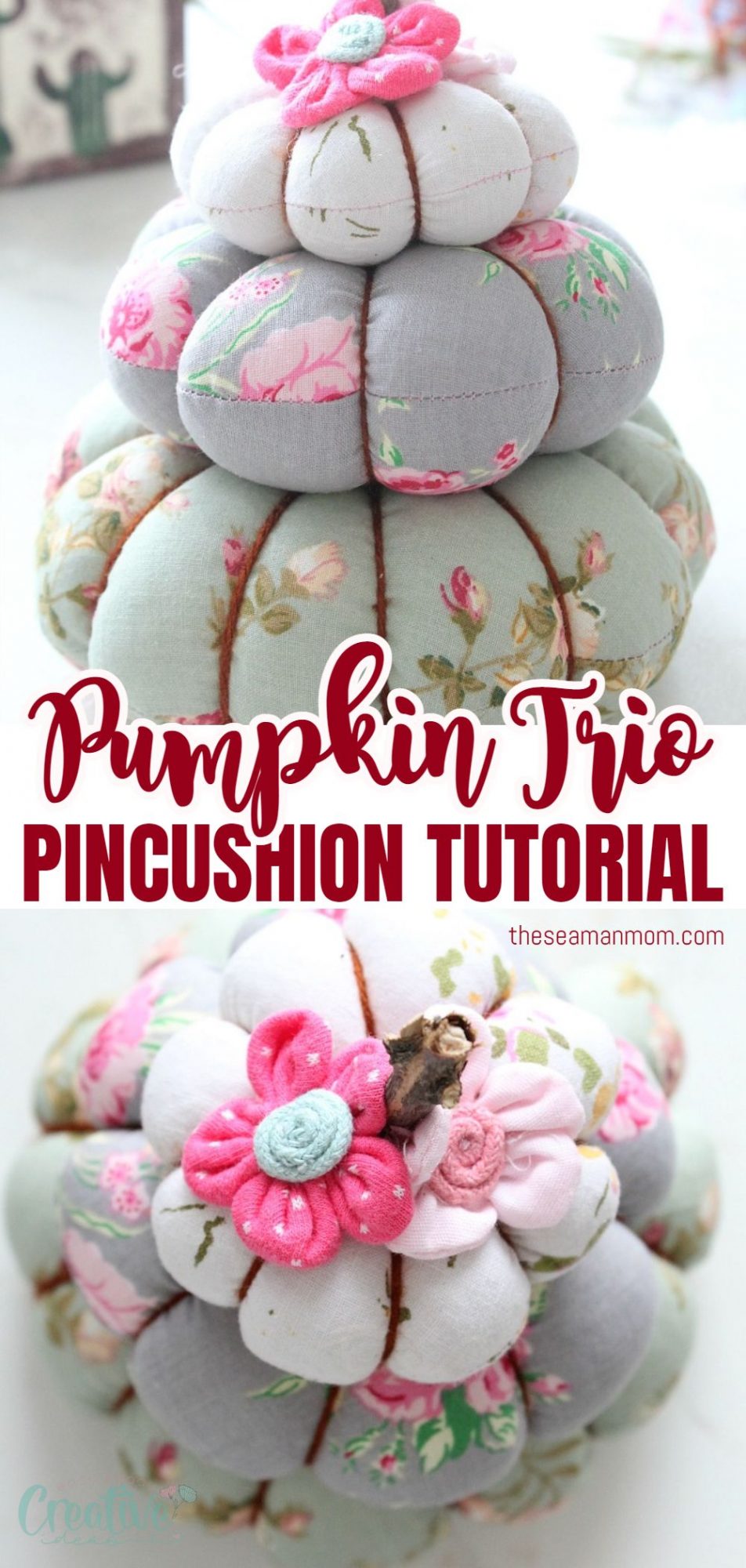 Most popular sewing projects: