Make yourself a cute pincushion with this quick pumpkin pincushion tutorial! This trio pumpkin stack would also make a great home decor for fall.
Large pincushion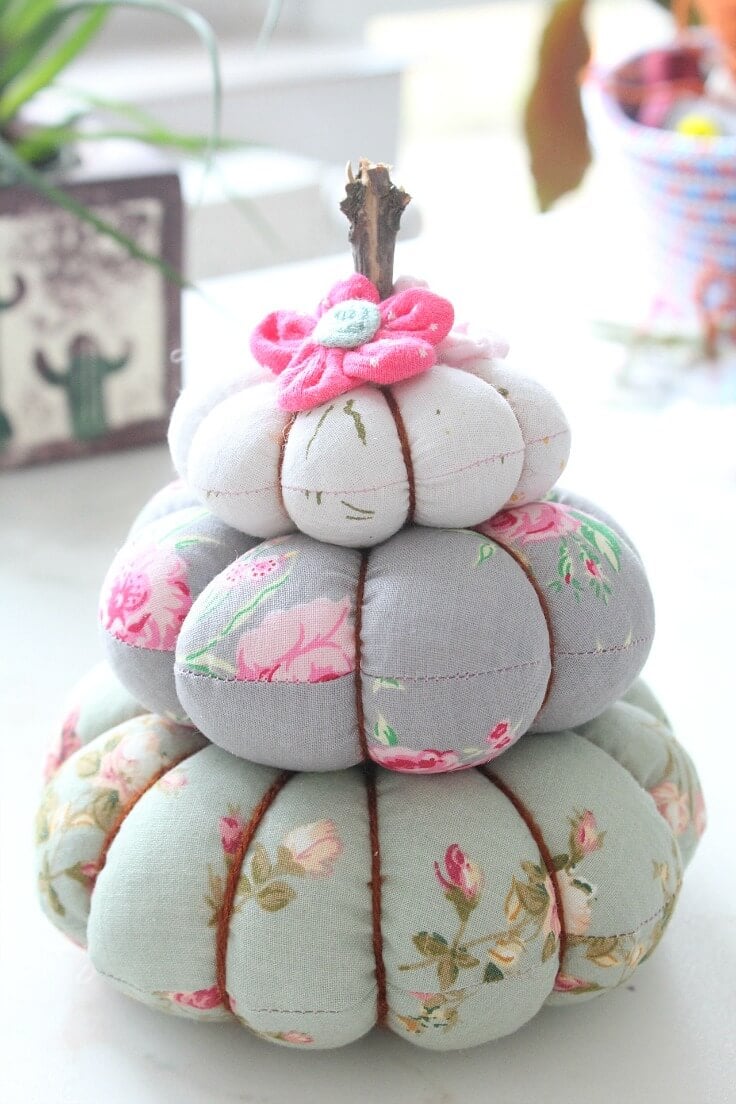 You, guys! I'm in total love with this super cute pumpkin pincushion! I wanted to make this trio pumpkin stack just so I can have a larger pincushion available for my pins. But I totally see all kinds of other uses for these adorable pumpkins like adorable home decor in fall or use them as door stops when filled with rice. This pumpkin pincushion would look adorable on a table top or mantel for the fall season and could also make a great gift.
So if you're a big fan of cool pincushion ideas this project is perfect for you!
Need more beginner sewing ideas?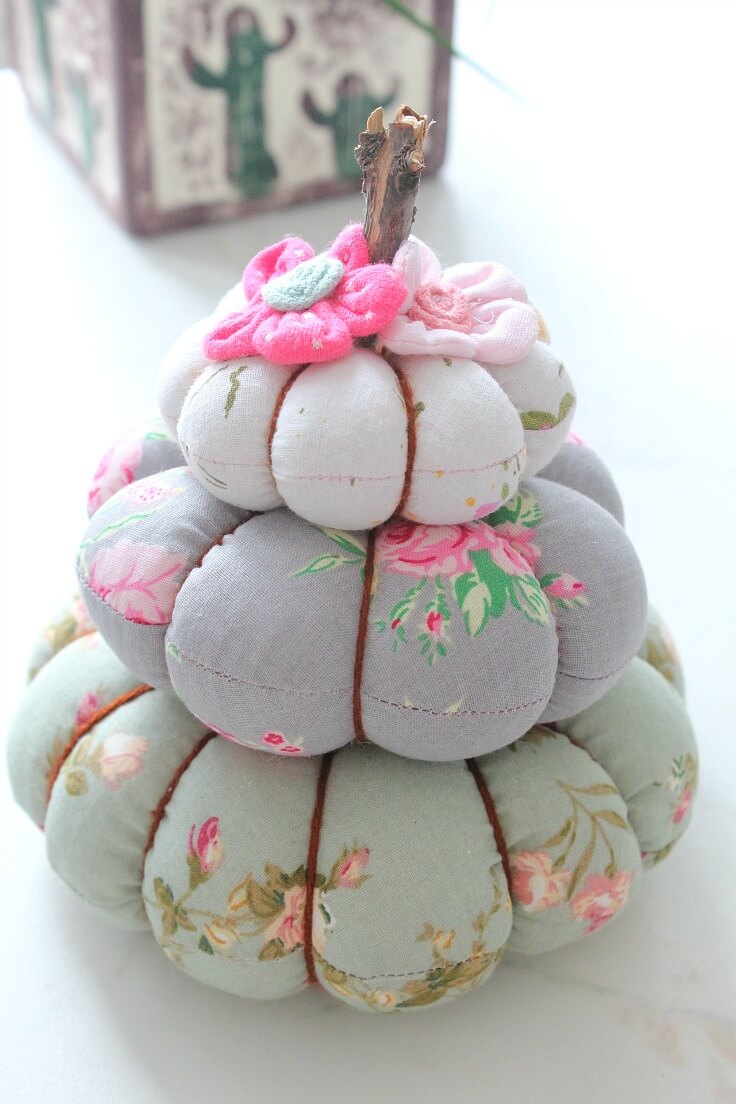 I had so much fun making this large pincushion, so much that I want to make about a dozen of these cuties and spread them around my house! My pumpkin patch would be so happy too (check out my other pumpkin tutorials here). Just imagine these sitting in the middle of your table at Thanksgiving! Ah-mazing! Everyone will be in awe!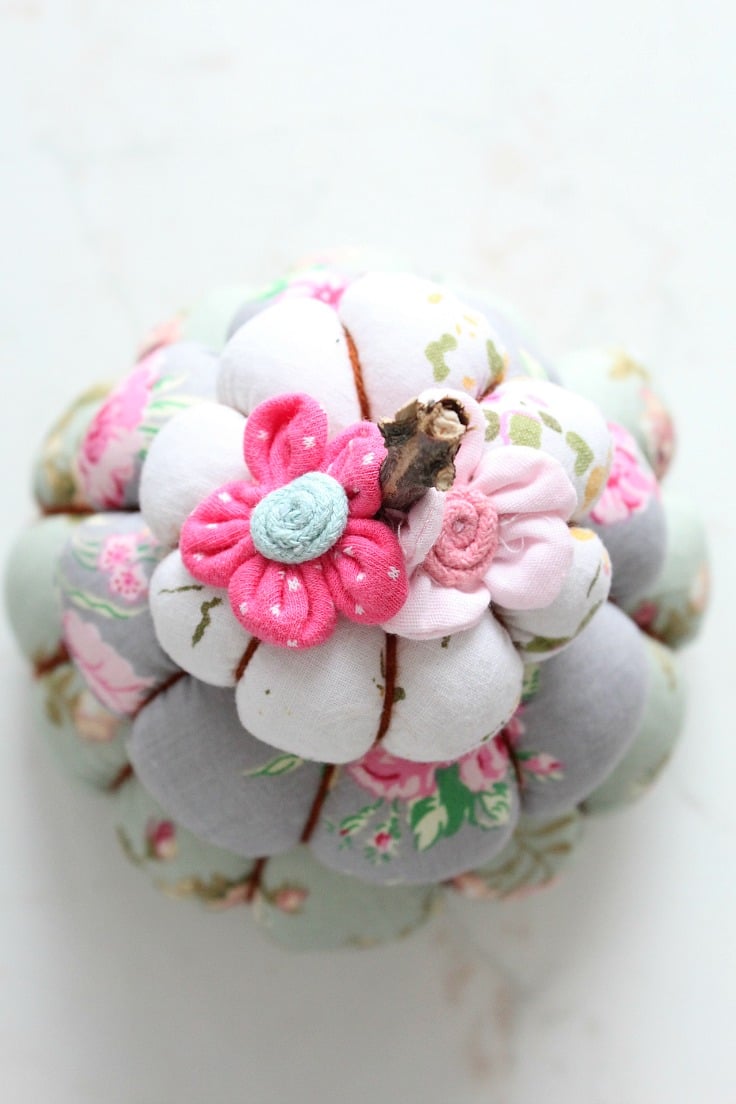 Cute and easy, these pincushion ideas are quick to sew and a great beginners project! Also a good scrap buster! They look fabulous individually too but I think they're pretty breathtaking when stacked up in a little tower. And since it's a trio, you'll have plenty of space for all those pins laying around your sewing table. So sweet!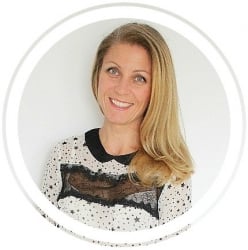 Hi, I'm Petro, author and founder of Easy Peasy Creative Ideas. Sewist, crafter, avid DIY-er, foodie, photographer, homemaker and mommy to one. I'm an expert at coming up with quick, clever sewing tips, recycling crafts and simple, easy recipes! You can find my ideas featured in reputable publications such as Country Living, Good House Keeping, Yahoo News, WikiHow, Shutterfly, Parade, Brit & Co and more. Thanks for stopping by and hope you'll stay for a while, get to know me better and come back another time. Stick around for real fun projects!