Article may contain Amazon & affiliate links. As an Amazon Associate I earn from qualifying purchases at no additional cost to you.
Looking for easy ideas on how to clean vacuum brush? Those trapped hairs might be nasty and hard to remove but not with this magic tool to remove hair from vacuum!
Clean Vacuum Roller Brush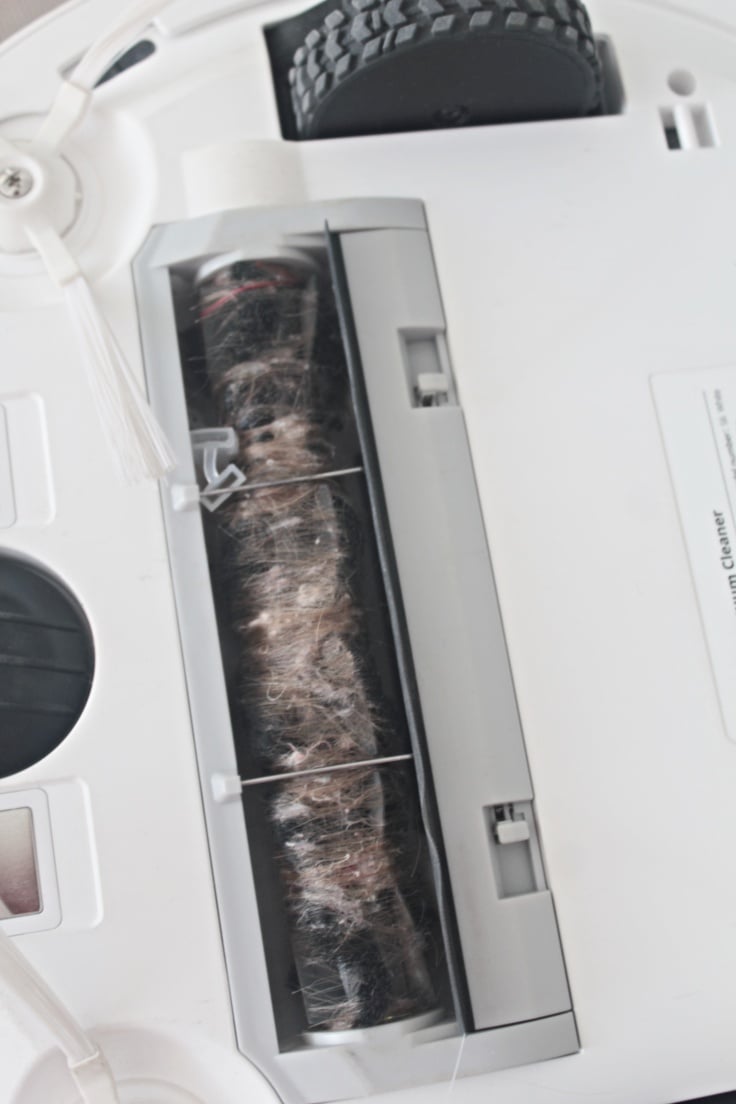 Removing hair from vacuum roller has always been a nightmare for you? Rest assured, you're not alone in this! But after I'll show you how to clean vacuum brush with this magic tool, you'll want to vacuum every day so that you have the chance to clean vacuum roller brush as often as possible.
Did you know you don't need special tools or skills to remove hair trapped in the roller brush of your vacuum? That's true, anyone can do it with their bare hands in less than two minutes! All you need is a teeny tiny tool that you most likely have in the house if you're a crafter or/and sewer. And you'll be shocked to know which!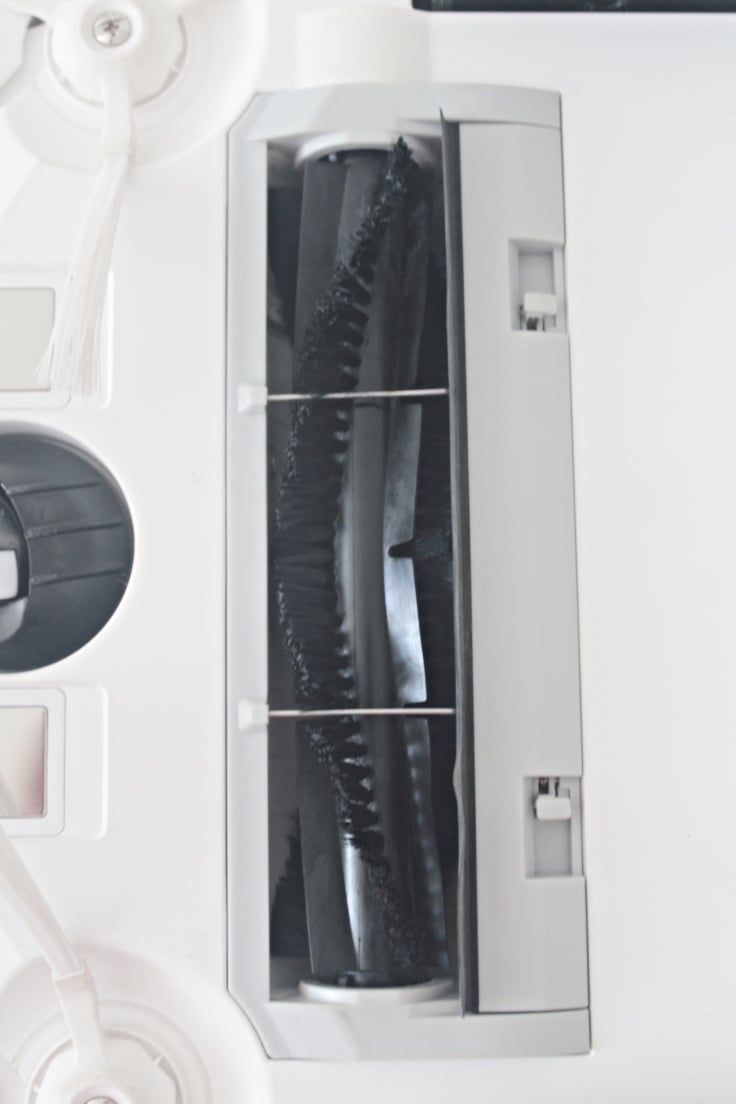 I've just purchased this super funky robot vacuum cleaner and I could not be more thrilled with its amazing features! It's just what I needed to keep my house clean all the time, I use this little buddy on a daily basis and you cannot find a trace of dust or lint in my house! You still need to do a deep clean every now and then and because it's round, this little robot doesn't reach all corners perfectly. But the amount of dust left in these corners is almost untraceable by the naked eye.
I was super impressed when it managed to vacuum my super fluffy carpet which has quite high and dense fibers! It also knocked me of my chair when it literally stopped as soon as it detected the staircase as it has anti-drop sensors. It's got so many other features I haven't had the chance to try yet but I can already say this is truly an amazing vacuum cleaner and I would totally recommend it if you're on the lookout for a new vacuum cleaner!
Want more cleaning ideas?
As awesome as this gadget is, it still poses one little issue: it traps hair on the roller brush! No magic happens there, you simply need to clean it by hand. But this vacuum makes it all so much easier and faster than any regular vacuum. Thanks to this vacuum and the little tool I mentioned above I learned how to clean vacuum brush in less than two minutes.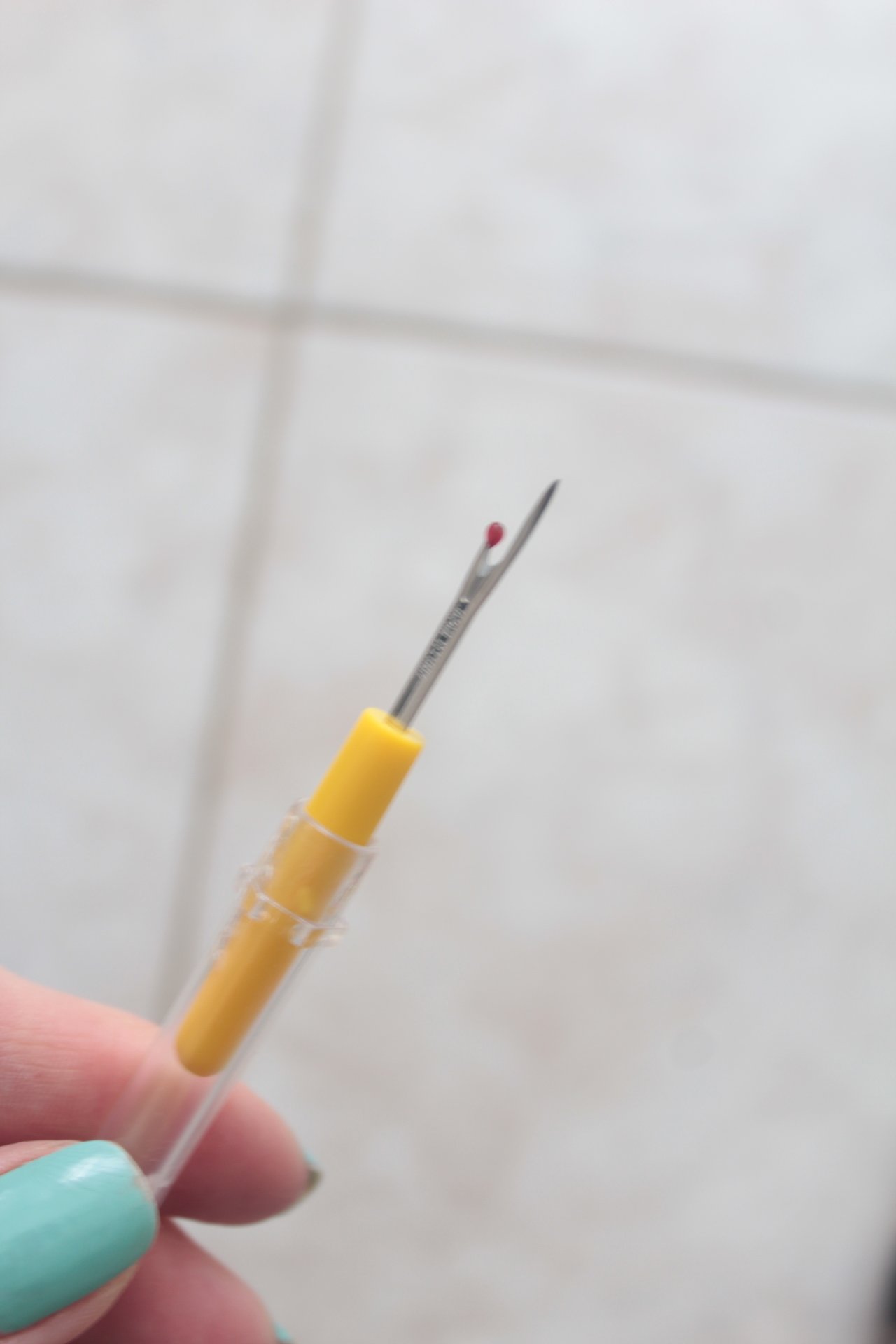 And the little tool is…the seam ripper!! Tah-dah! Aren't you surprised? I know I was when the thought of using my beloved seam ripper on anything other than sewing projects crossed my mind! But I hate cleaning trapped hair from vacuums and I was desperate to get my new baby aka the robot vacuum back to work in top shape! So I thought I should give the seam riper a try and see if it works better than my previous method or pulling the hairs out with my bare hands.
Shocker! Ripping the hairs instead of pulling out proved to be best decision I ever made! The hairs came untangled in just a snap and then removing them and cleaning the brush was nothing but a breeze! The way my robot vacuum is built makes it even easier and faster to clean but this method works for any vacuum. You might just need to spend a little more time on taking the parts out and clean. Let me show you how to clean vacuum brush with a seam ripper.
How to clean vacuum brush
Materials:
Directions:
Please note my vacuum cleaner allows me to take apart every little piece of the roller brush so this made the process a lot easier. If your vacuum doesn't allow you to remove the brush, don't freak out, you can still clean it with this method.
Remove the roller brush from the vacuum and take all pieces apart. A basic roller brush should have a brush and two little rollers/screws at the ends that allow you to remove the brush from its socket. If your vacuum doesn't allow taking the brush away, skip to the next step.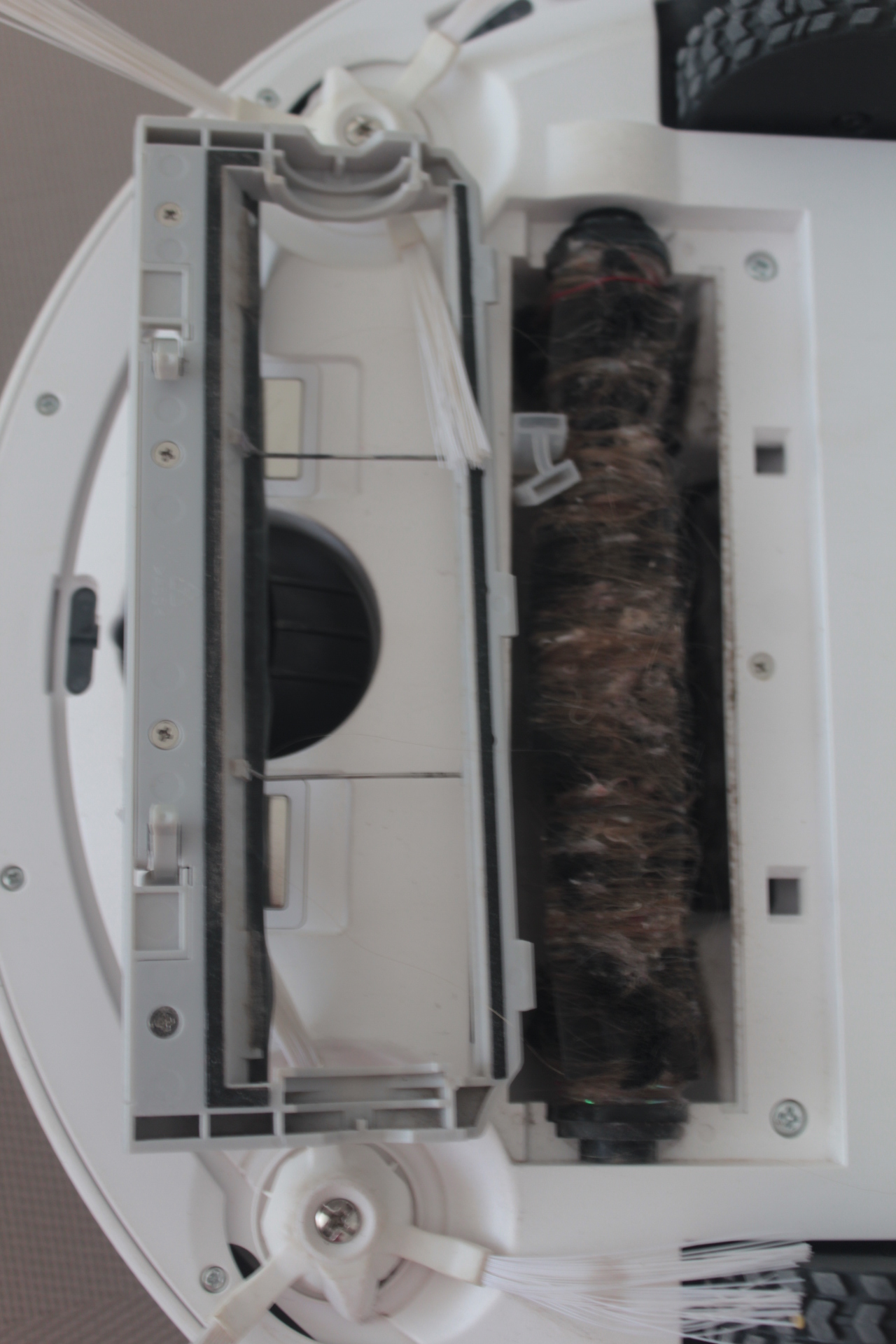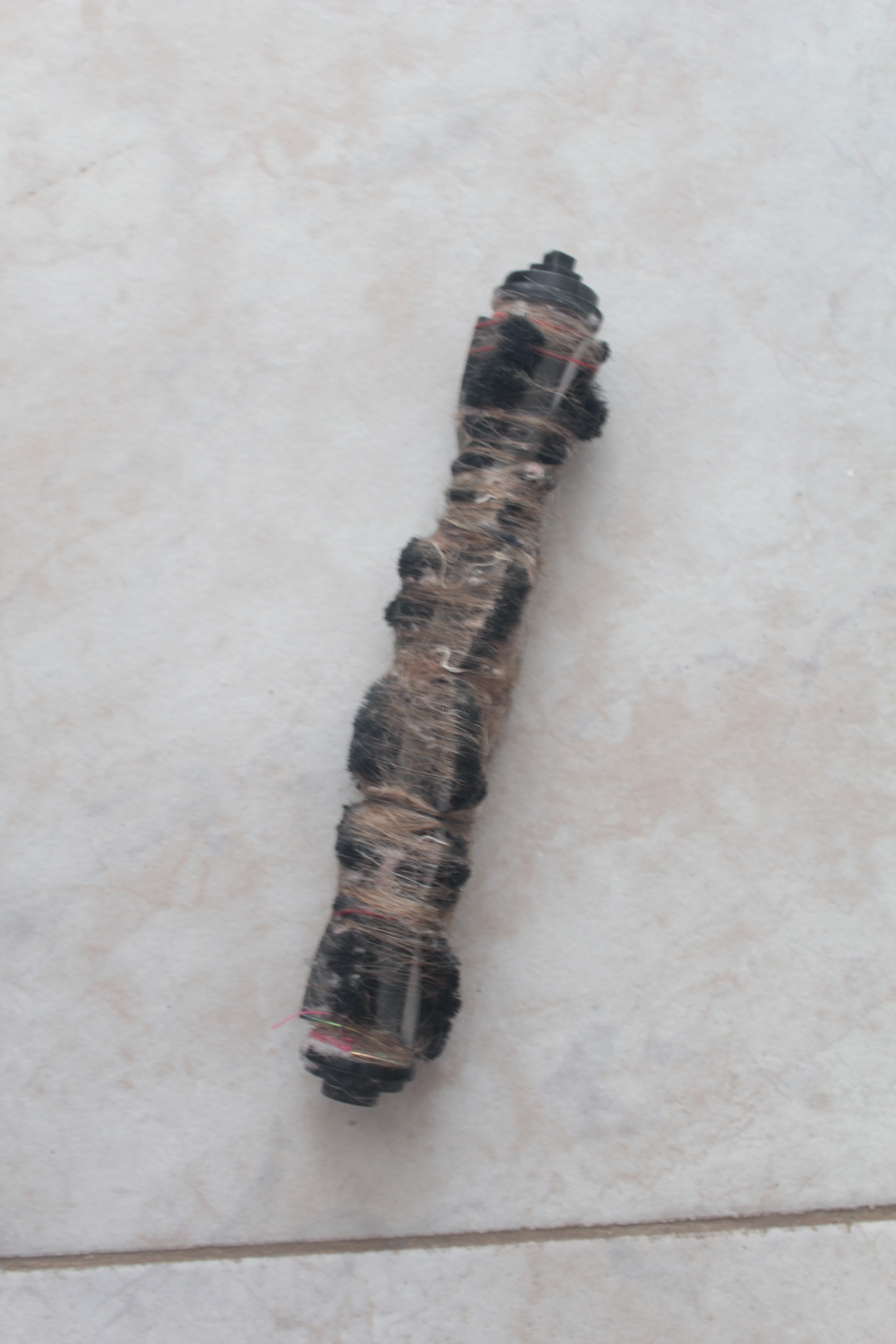 Grab the roller with one hand and with the opposite hand, start ripping the trapped hairs using your seam ripper, just like you would rip out a seam in sewing projects.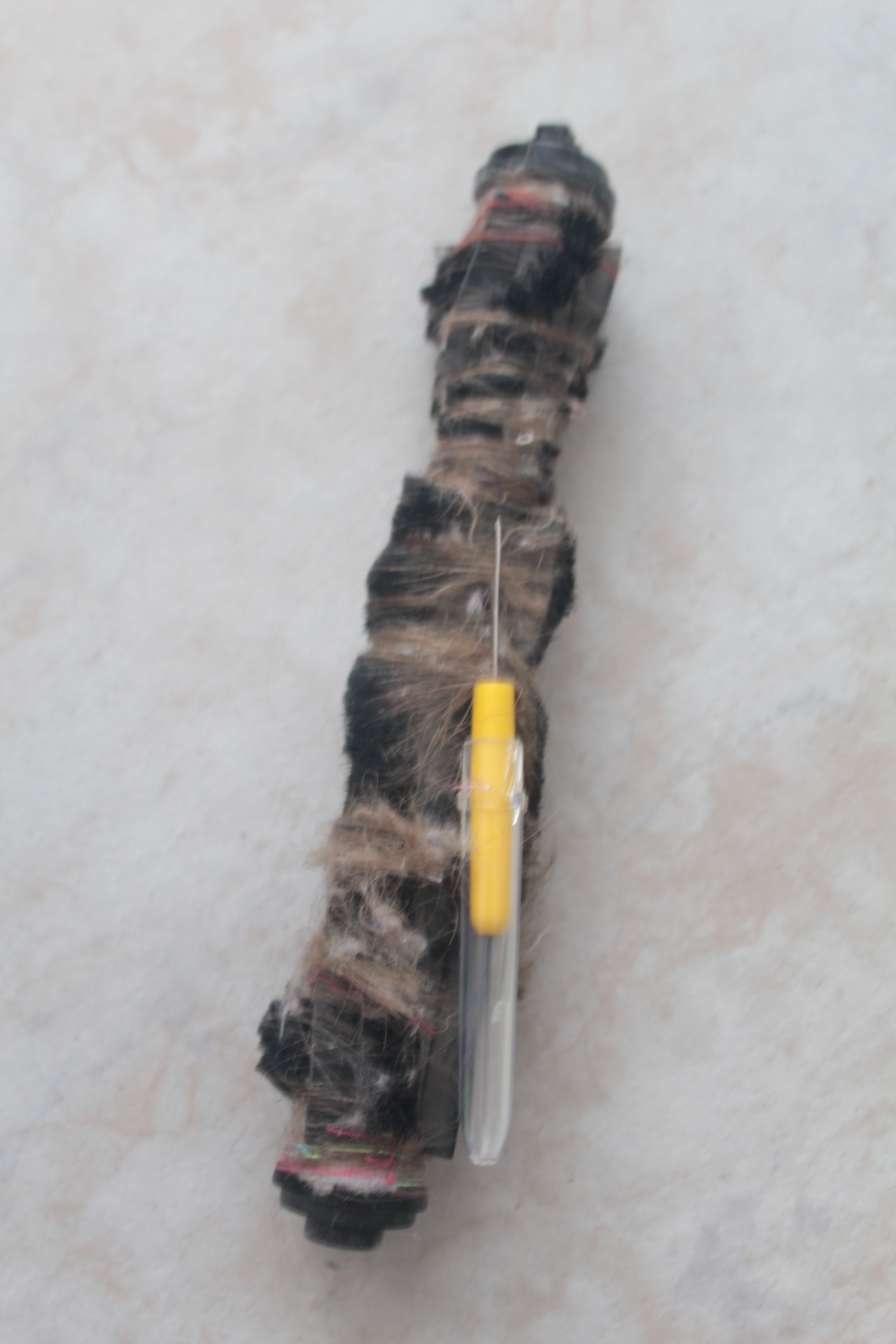 When done, leave the seam ripper aside and remove the hairs with your fingers. They should come off with absolutely no effort!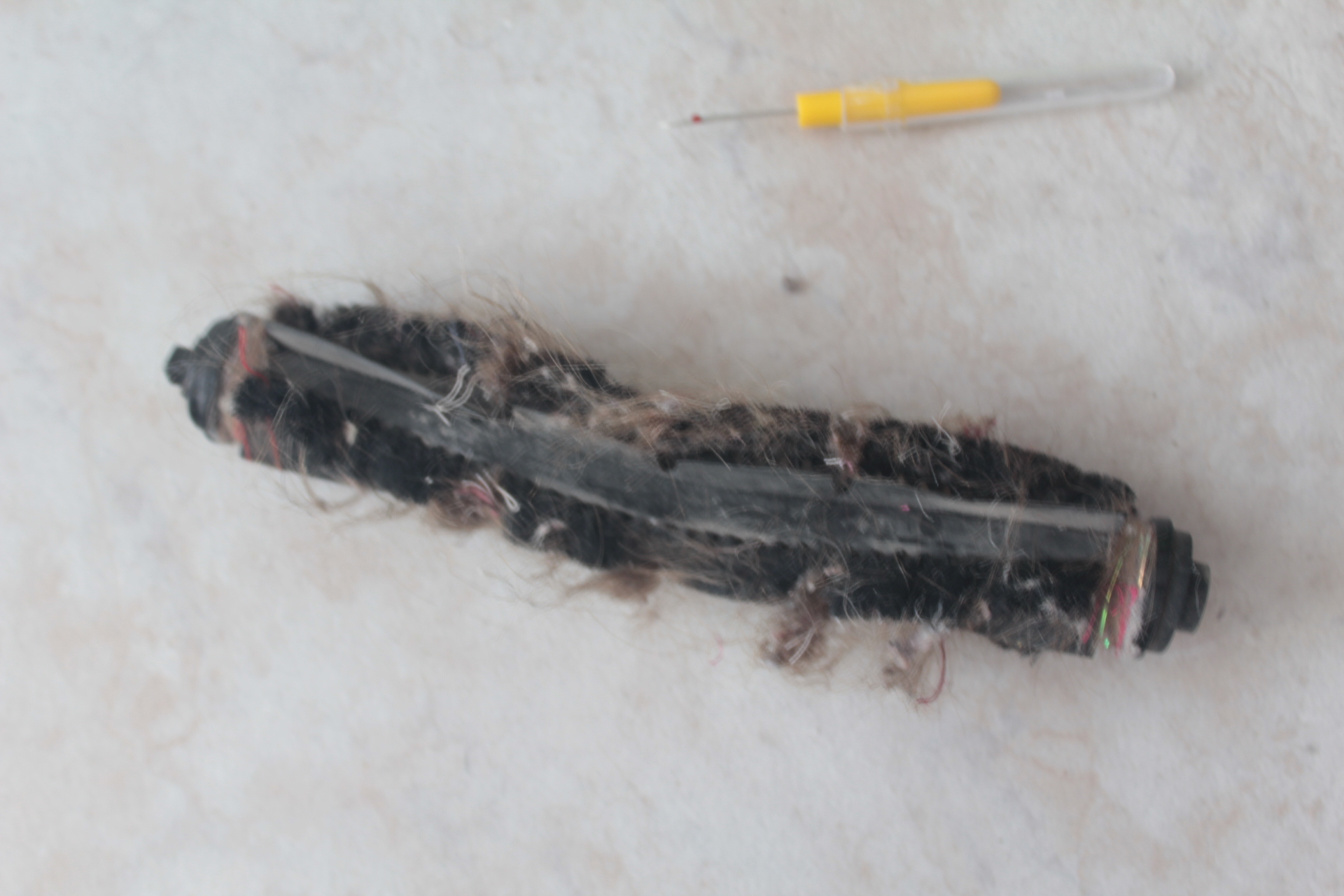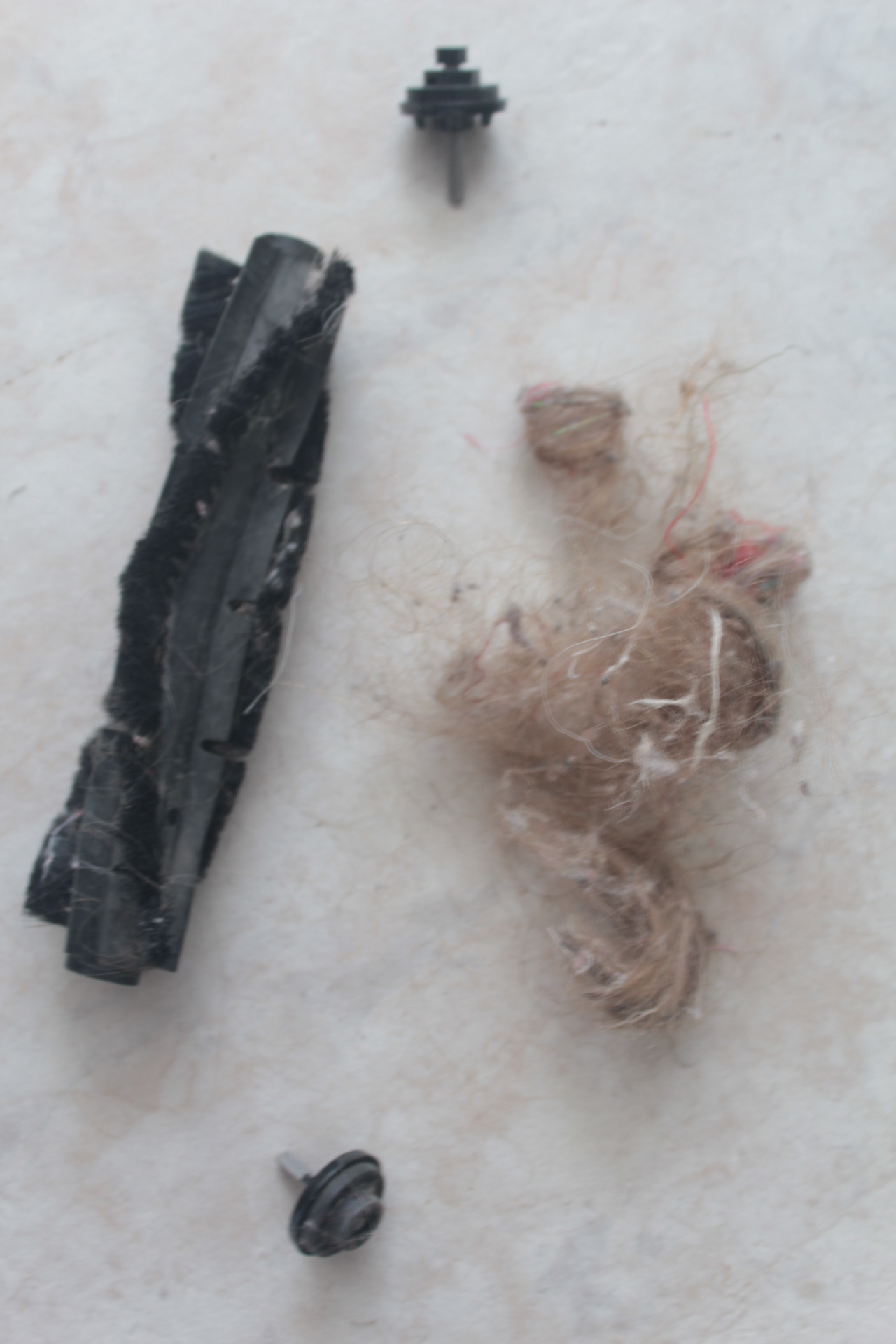 When all hairs are removed, get the comb and clean the brush hairs from lint and other small debris.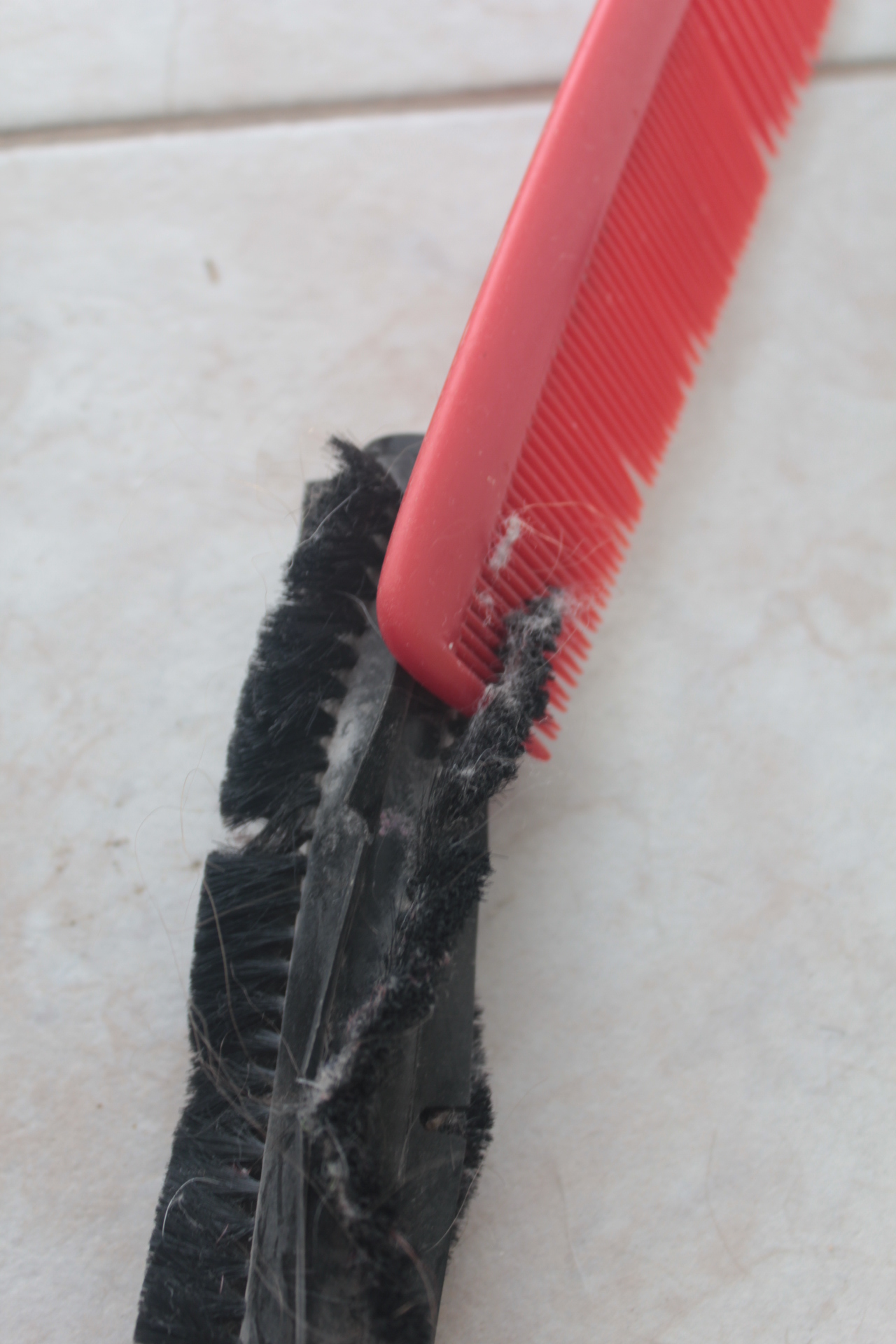 Wash the brush with water and soap and dry with a cloth. Make sure there's no water left in the roller brush pipe. If there's water, wrap a thin cloth around a hard straw and insert it in the pipe; clean until dry. If you weren't able to take the brush pieces apart, wipe the brush with a damp cloth until clean.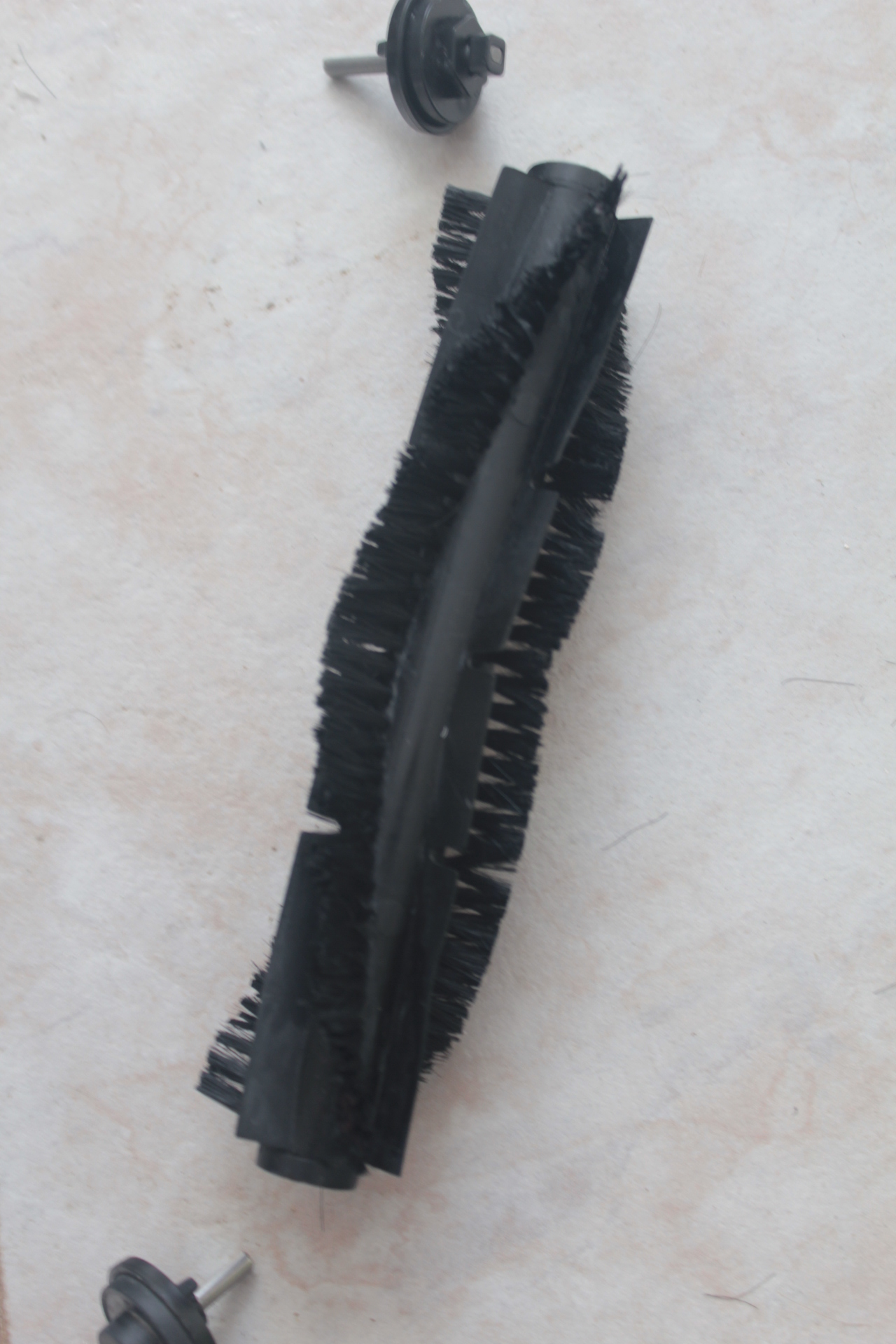 Put all the parts back together, clean the socket with a damp cloth and return the roller brush to its socket which now looks spotless!
Enjoy vacuuming!
If you liked this idea please let me know in the comments below and don't forget to rate this tutorial! Thanks!
Pin to save for later