These fabulous mini fabric baskets are so easy and quick to sew
Article may contain Amazon & affiliate links. As an Amazon Associate I earn from qualifying purchases at no additional cost to you.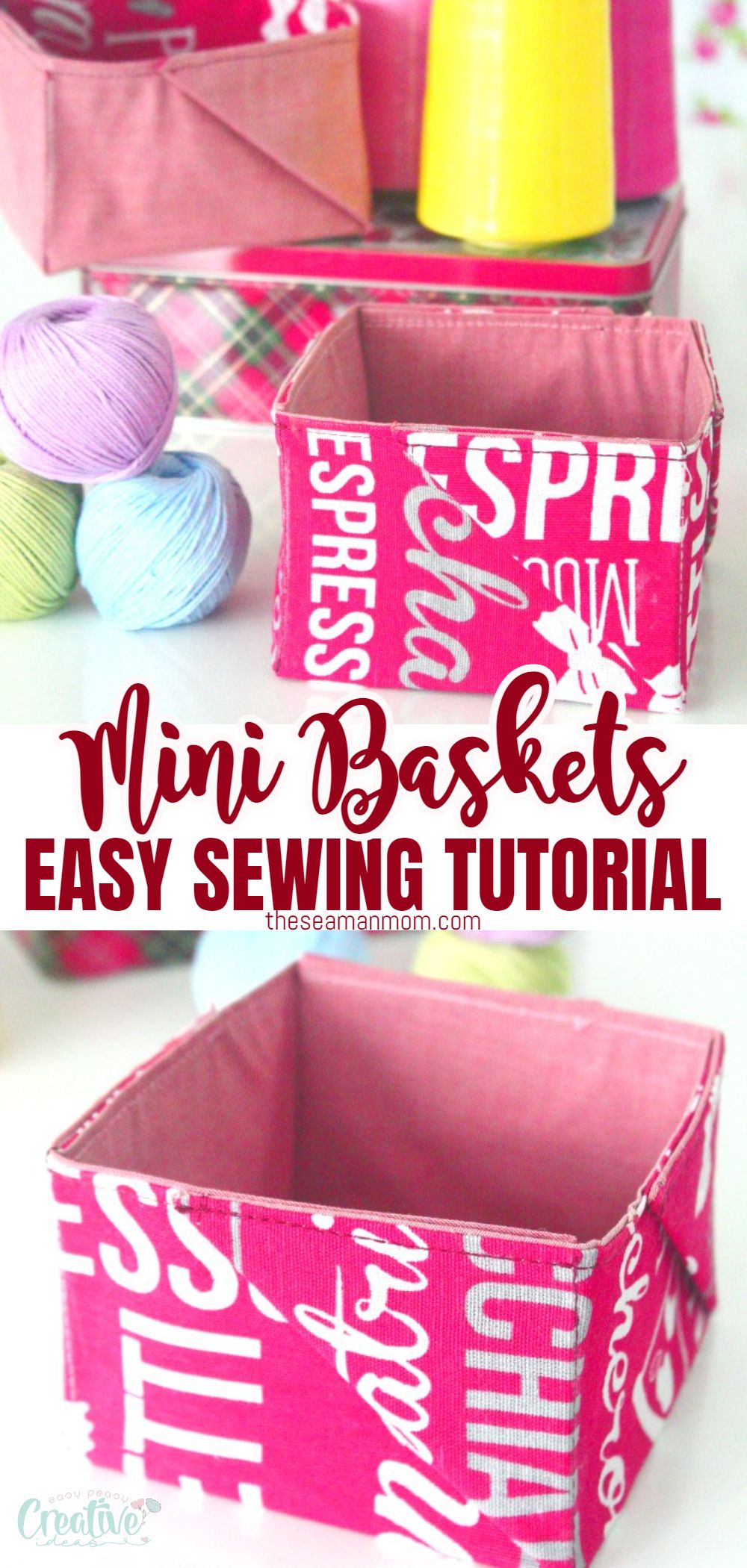 Everyone needs to organize various items around the house, so we're in constant need of boxes, baskets, bags or any other storing solution. Today I'm going to show you a fabulous fabric baskets tutorial where I make super cute and easy mini "pinwheel" baskets with fabric, to store smaller stuff like sewing notions or makeup, small toys, hair accessories etc.
Fabric baskets tutorial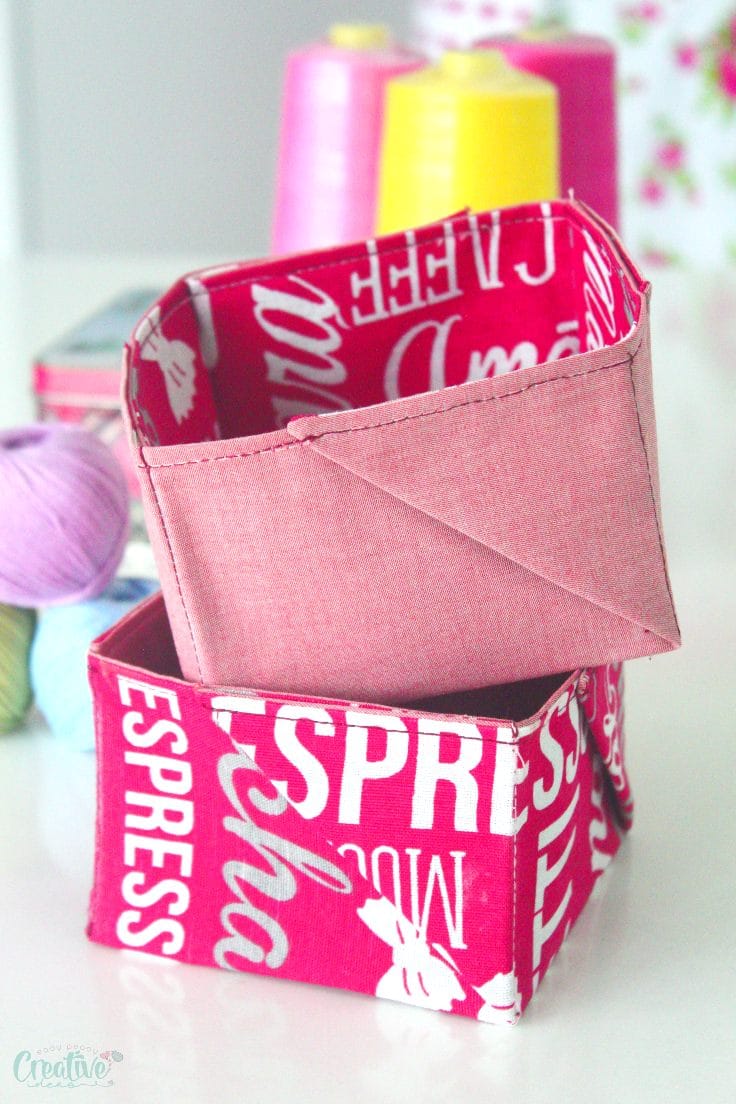 Sew a fabric basket in no time with this easy, simple and fun fabric baskets tutorial! This guide is for mini baskets but the size is up to you and your needs, but I really find these mini baskets so overly pretty! You can make them any size you want to be able to fit the available space and accommodate the items you need to hold.
---
This tutorial has been converted to a PDF file, available to purchase here. This article is completely free to read.
---
They are super quick and easy to make and use up larger fabric scraps. Yes, another scrap project lol. And also a great beginner project, as it doesn't need advanced sewing skills or complicate stitches. Just straight sewing.
Have I mentioned you can also make them rectangular? Just cut a rectangular piece of fabric instead of a square as I did here, but work the same steps.
More home sewing ideas you will love: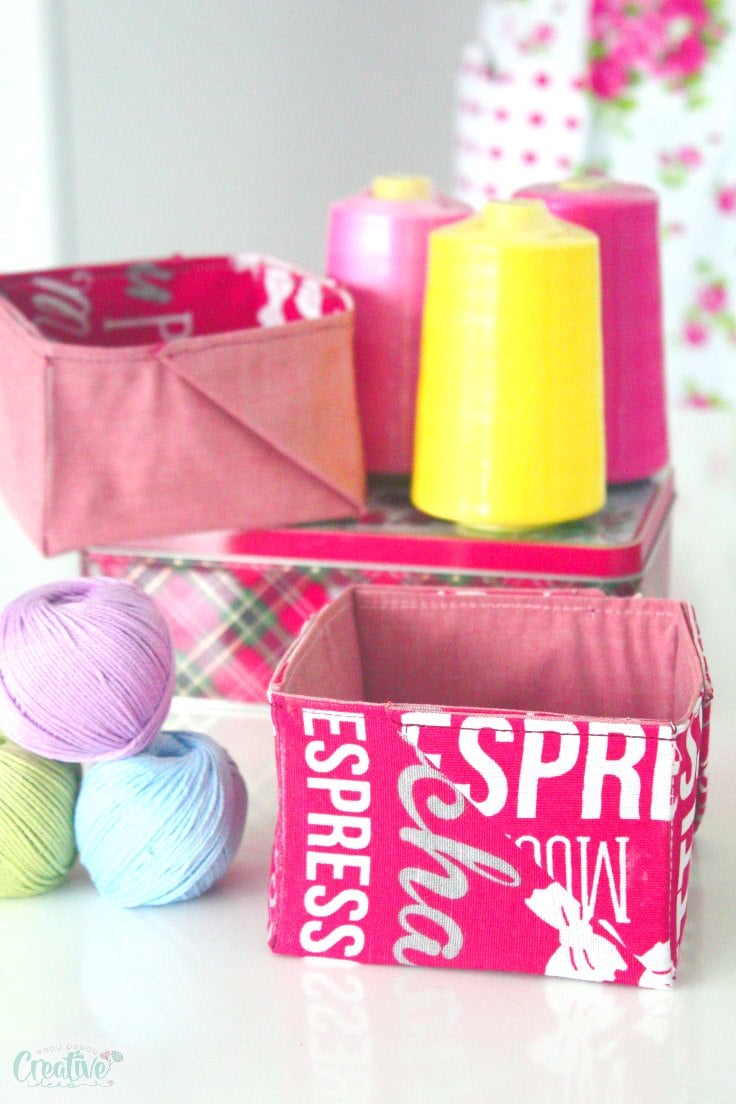 What is the best fabric for this fabric baskets tutorial?
You can use any kind of sturdier fabric, from canvas to quilting cotton (you might want to add an extra layer, though), or denim. This is also a great opportunity to repurpose old jeans you don't wear anymore.
Medium to heavy weight cottons are your best bet but if you don't have any, interfacing the fabrics will get you to the same results!
What are some uses for fabric baskets?
These small and pretty baskets will help any place look a lot tidier and more organized, and will help you find everything a lot faster. They go great in the kids' room, kitchen, sewing room and any other place that uses small items.
Use themed fabrics like snowflakes, reindeers, red & green combinations or everything related to Christmas for holiday presents, or happy and festive patterns for other celebrations.
These mini "pinwheel" baskets work great as unique gift boxes too. If you have some shiny or glittery fabric, they go great for this kind of gift boxes. Just add a pretty trim or ribbon to make them even more festive. Great for storing birthday gifts!
Using them as gift baskets allows you to personalize the gift and use the recipient's favorite colors or patterns, so they will know you took the time and effort to make something just for them instead of just buying something off-the-rack.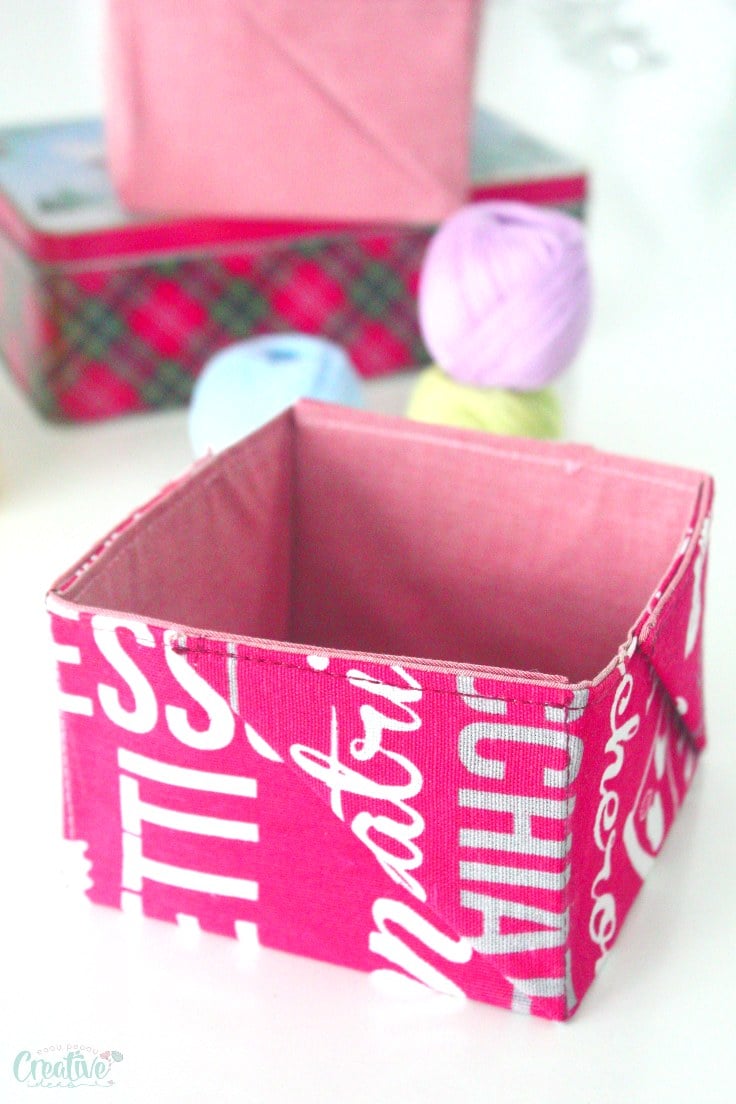 How to personalize these fabric baskets?
Actually, these mini fabric baskets can be decorated in a lot of ways: with embroidery or decorative stiches, pretty buttons, appliques, painted motifs, etc. This is a great moment to get your kids or grandkids involved, too. They will love choosing elements to sew and will make them even more pretty.
To make the baskets seem larger or give them a more interesting look, you can also leave the corners as they are after forming the basket (meaning you don't have tot fold and sew them to the sides of the basket). This shape goes great for bread or snack baskets, especially with a contrasting trim or binding over the edge. Just make sure the flaps are not overly large as they'll make the basket look a bit weird.
You can also use these small baskets (or larger varieties) as flower pot covers for a prettier look. This way, you can also change the covers of your plant pots and refresh the look of your home from time to time without the need of repotting the plants. This way, you can match the covers with your home décor, like pillows or curtains. How about using leftover fabric from the curtains, by the way?
These mini "pinwheel" baskets are very versatile, so I'm really curious about how you decided to use them. Please share your ideas in the comments section, I'm sure you have some pretty interesting ones.
Ready to learn how to make a basket with fabric? Check out the easy peasy step by step tutorial below!
Miniature basket tutorial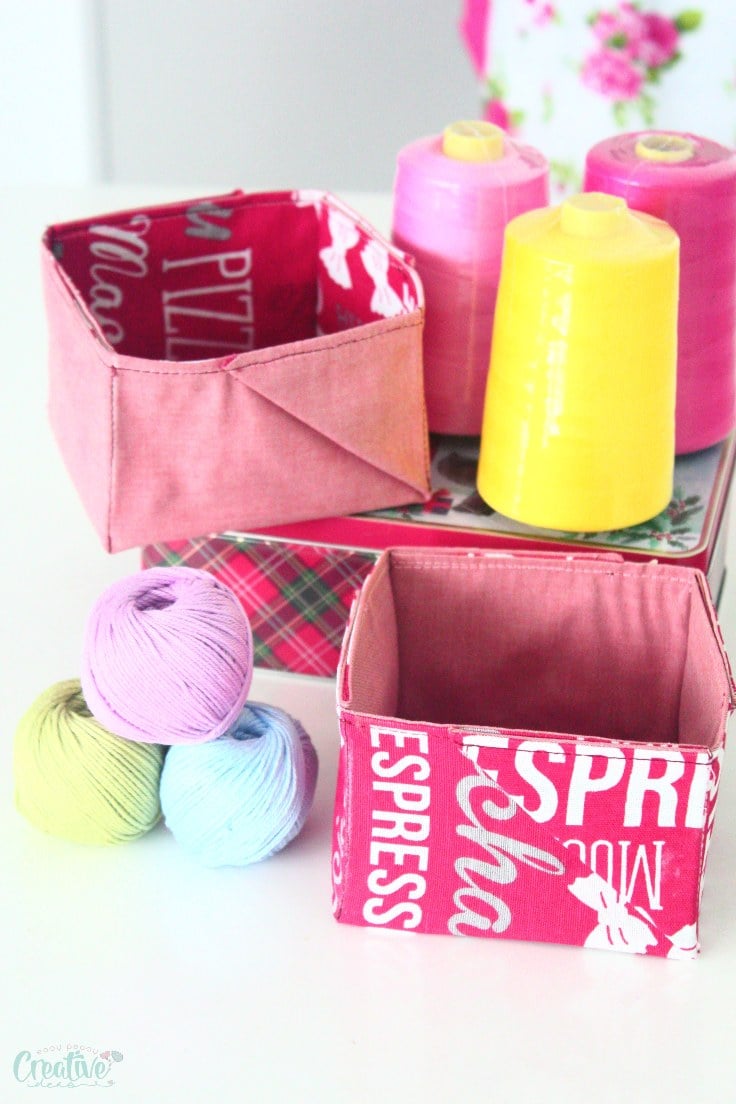 Materials:
How do you make a fabric basket?
Sew the fabrics
Start by placing the fabrics right sides together.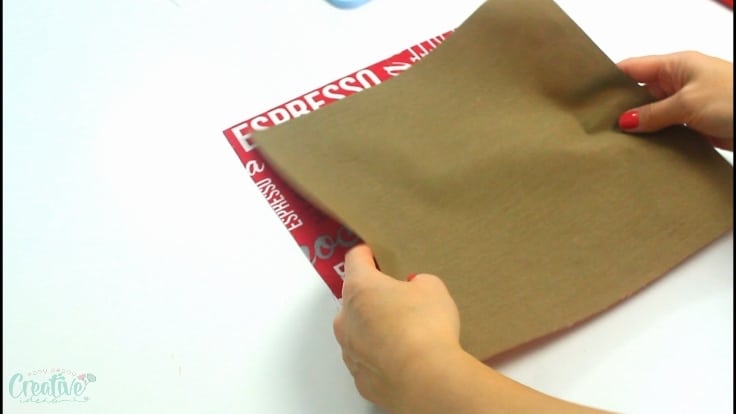 Clip and sew with 1/4″ around the perimeter, pivoting the fabrics at corners and leaving a 2″ gap in one side.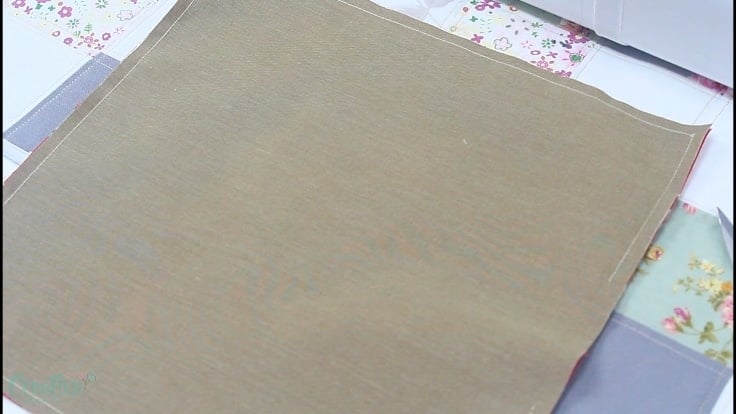 Center the interfacing using a seam gauge and press with the iron to fuse to the wrong side of the inner fabric.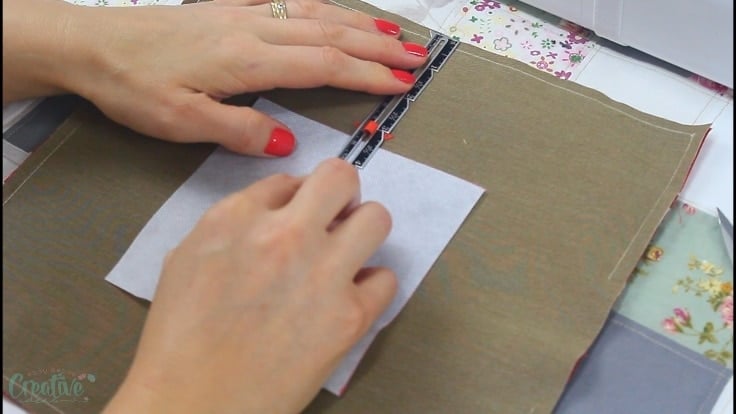 Clip and trim the corners.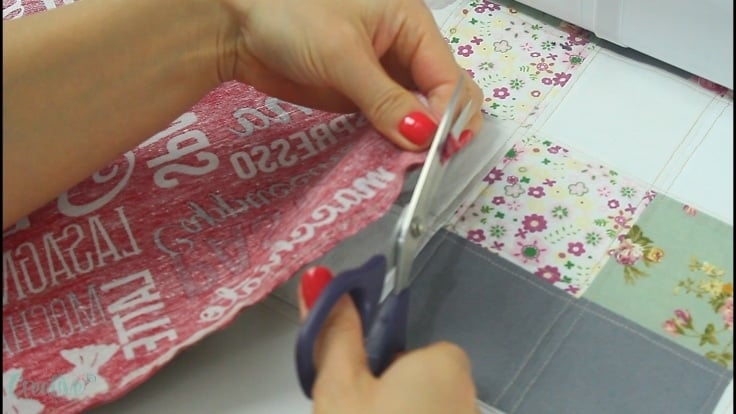 Turn the fabrics right side out.
Push the corners out with the point turner and smooth out the seams.
Push the gap inside 1/4″ and press.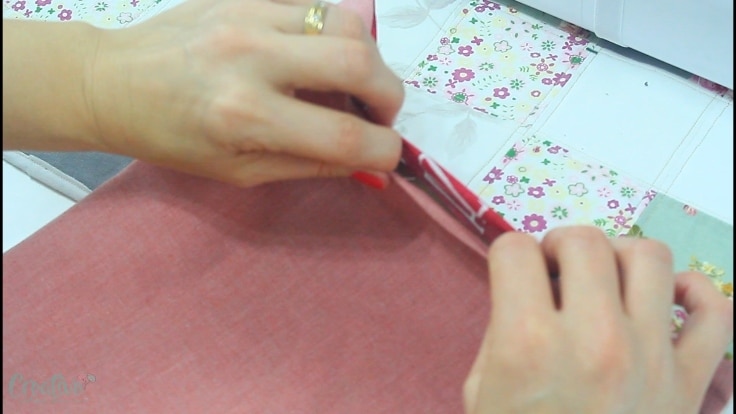 Top stitch around the entire perimeter, pivoting the fabric at corners.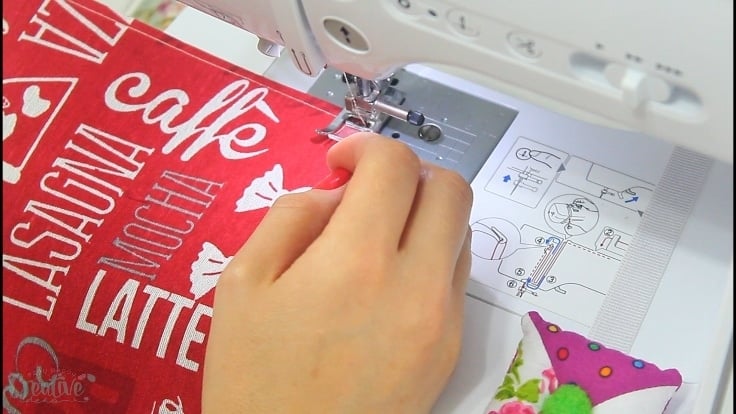 Make the flaps
With the fabric inner side up, fold the square on the diagonal.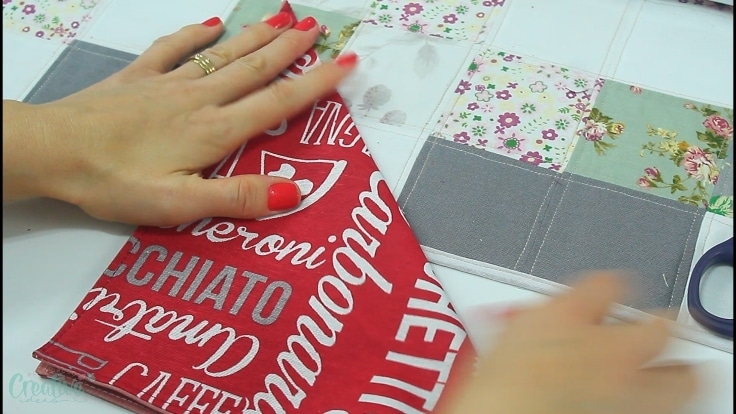 Grab the seam gauge and measure 3″ in from one corner.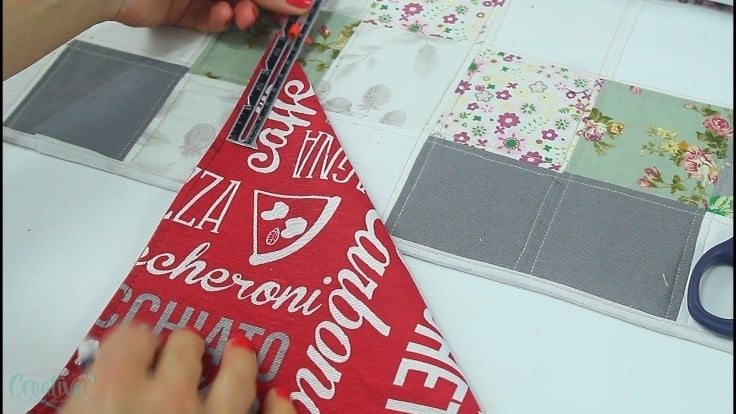 Then trace a 3″ line perpendicular to the edge.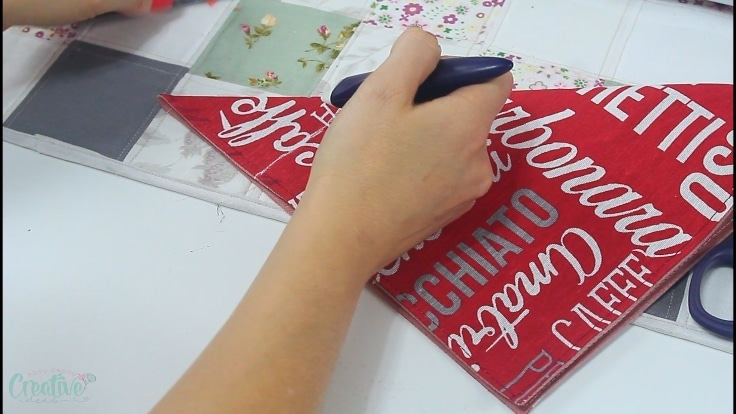 Sew across this line, backstitching start and end.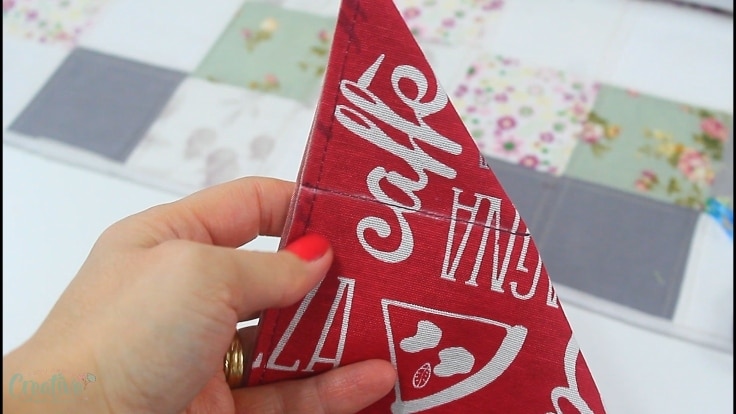 Repeat for all corners to create 4 flaps.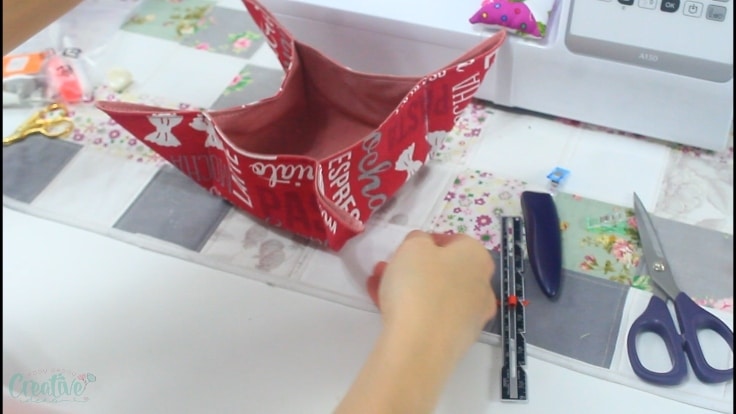 Shape the basket
Iron press the bottom on all 4 edges. The interfacing will fold up about 1/4″ too, giving you a nice crisp bottom.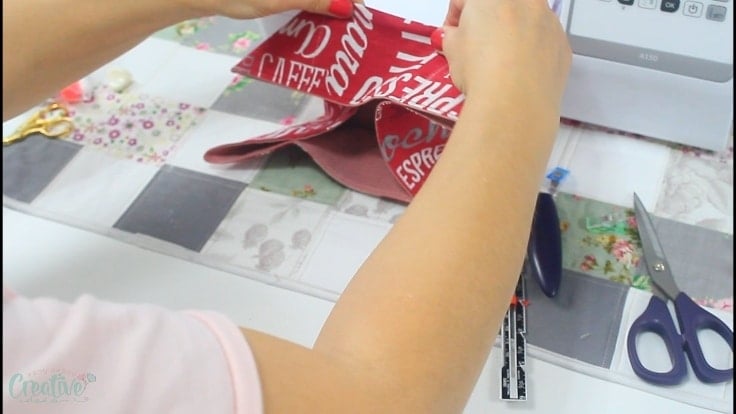 Fold the flaps to one side, all to the same direction.
Top stitch all flaps, iron press the corners and you're done!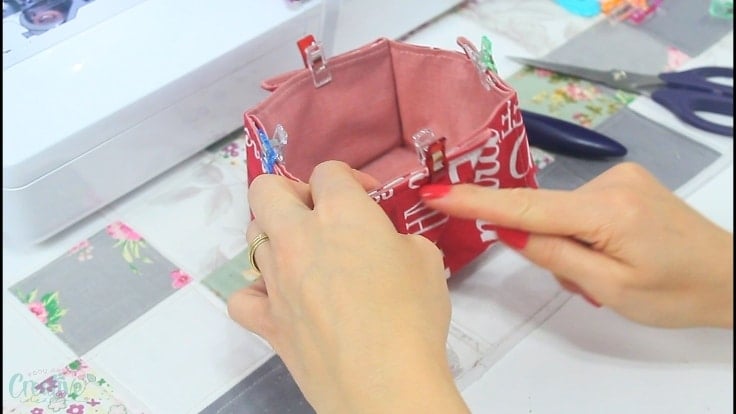 Pin to save for later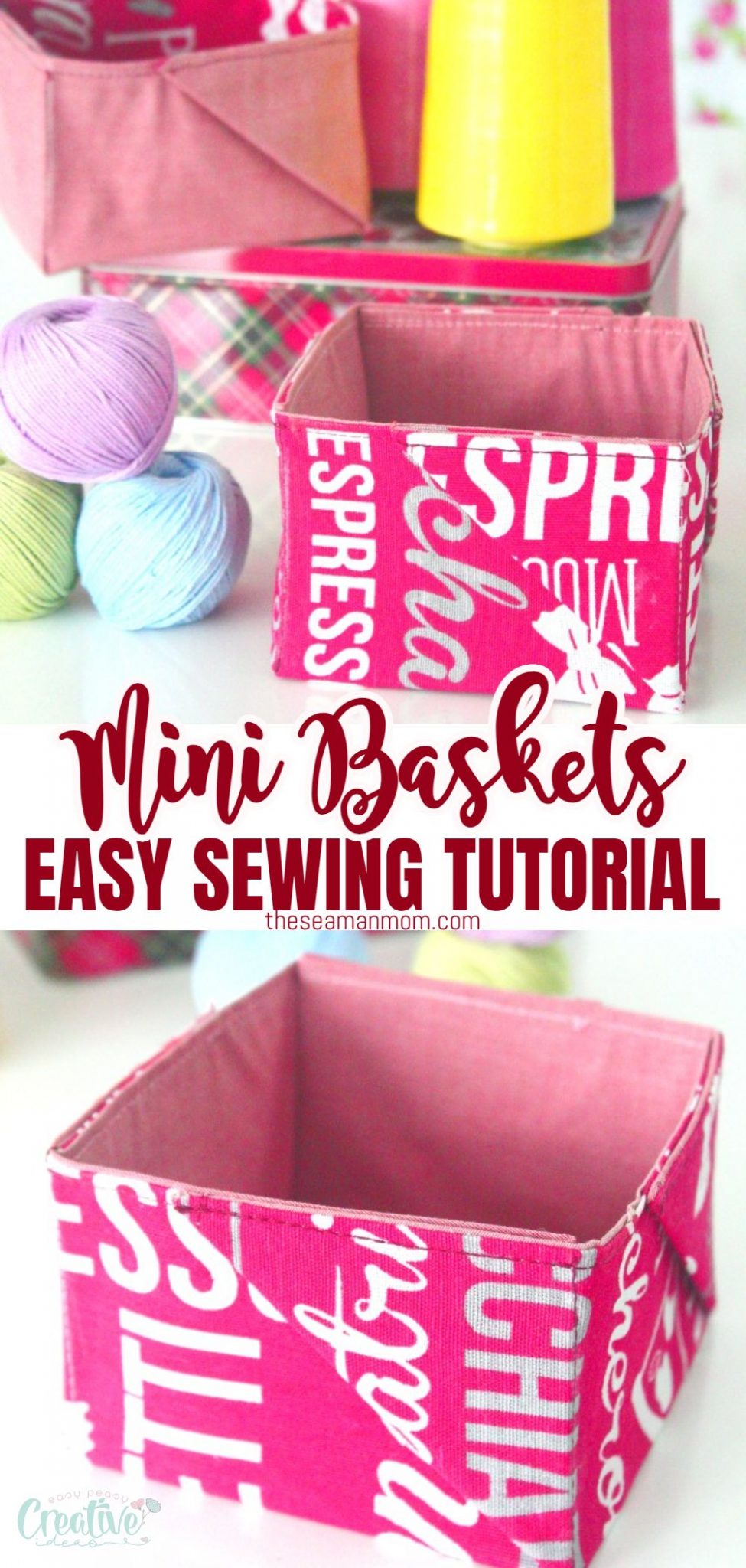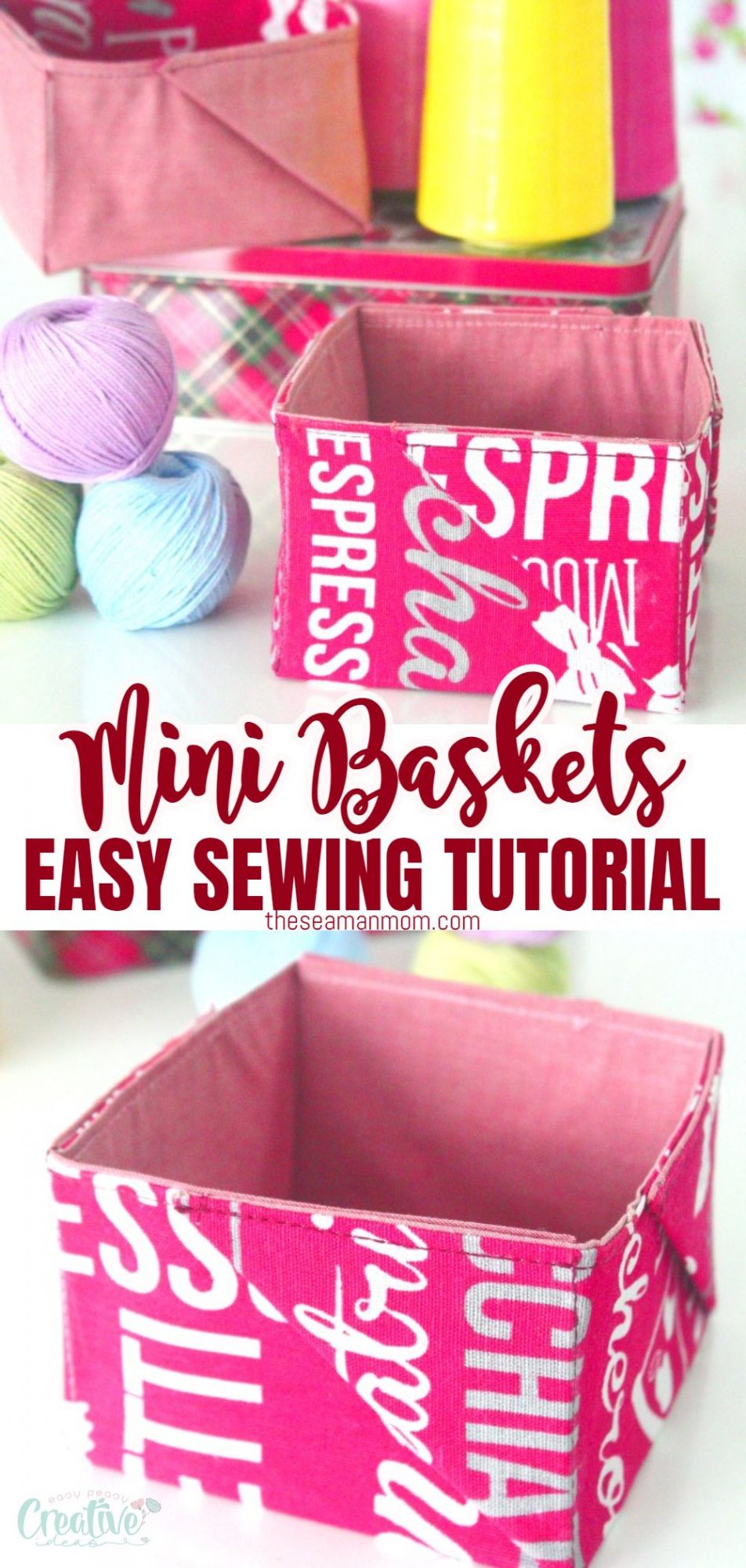 Most popular sewing projects: