Need an easy gift idea for Valentine's Day? This Valentine mug rug is cute and practical and would make a great gift for a wedding or anniversary too!
Valentine Mug Rug Pattern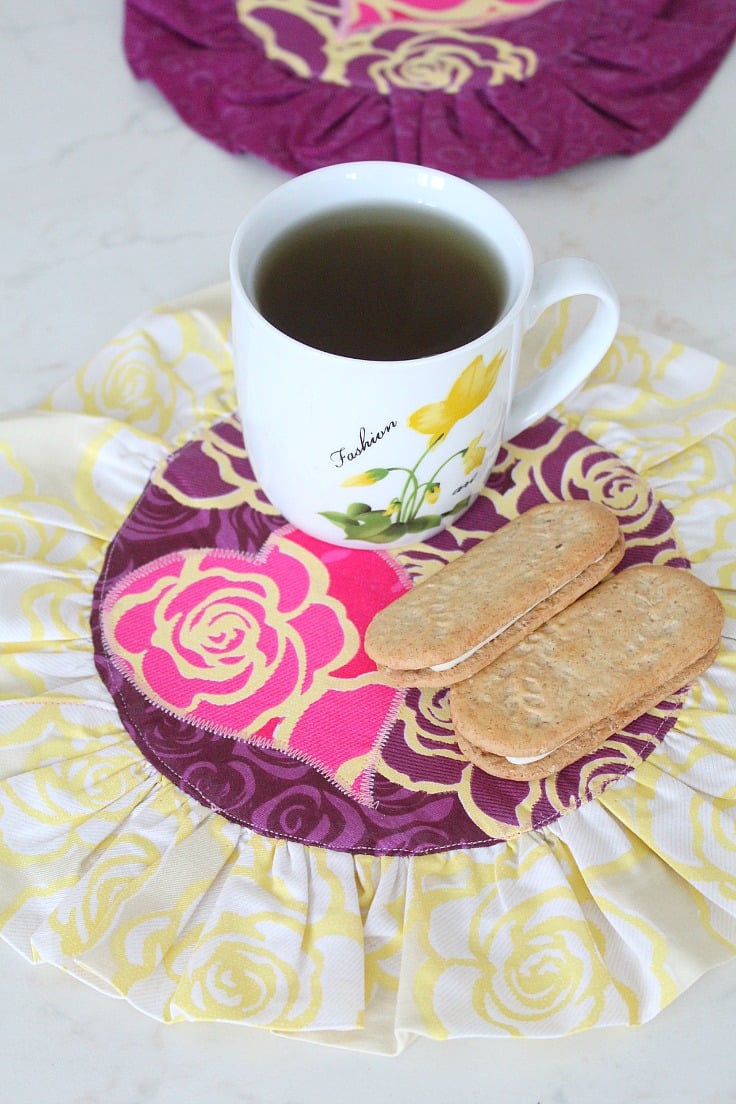 My little daughter loves sipping her tea almost every afternoon, paired with a couple of biscuits while watching her favorite show. It's her way of relaxing and spending a few, quiet moments just with herself (to her parents' delight! we don't get many of those!).
I thought it would be nice to surprise her with an adorable and practical accessory for her tea mug so I put together a super quick and fun Valentine mug rug. This heart mug rug pattern takes less than 30 minutes to make, even faster if you are more experienced. This mug mat is great for beginners and also a perfect project for all those fabric scraps you've been throwing in your scrap basket, wondering if you'll ever find a nice use for them.

SEE MY MOST RECENT VIDEOS HERE
For my Valentine mug rug I used scraps from the Flutter sleeve dress I made for Ellie a while ago. And I decided to make the mug rugs as girly as possible so hearts and ruffles seemed just right for this cute mug rug tutorial . I also had some batting scraps which I thought I'd never get to use in a real project and almost threw away (glad I haven't). I also made templates for my Valentine mug rug and asked Ellie to draw a couple of hearts for me as I wanted to add a personal touch to these cuties. You can use my templates or ask your little ones to draw some for you.
Te templates are available to purchase here or get them free when you join my sewing newsletter!