Make this pork and apple burger recipe for the easiest, most flavorful, super moist pork burger recipe ever! The yummy ingredients in this recipe are simply a match from heaven!
Pork And Apple Burgers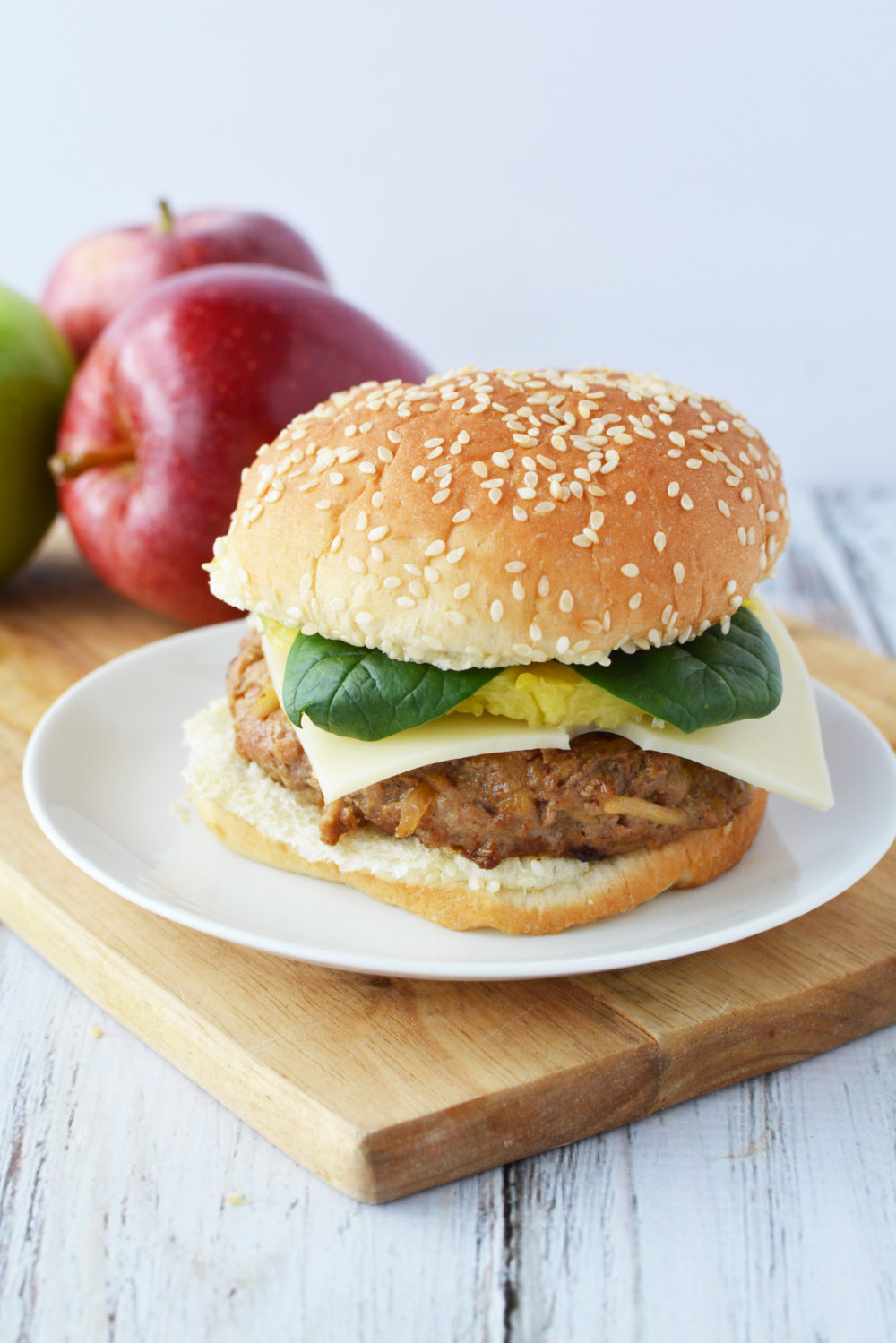 I find the pork and apples such an amazing combination! I realized it when I made this pork roll with apple filling and wanted to replicate this savory mix in a new recipe. This pork and apple burger recipe is one of the yummiest and easiest burger recipes I made!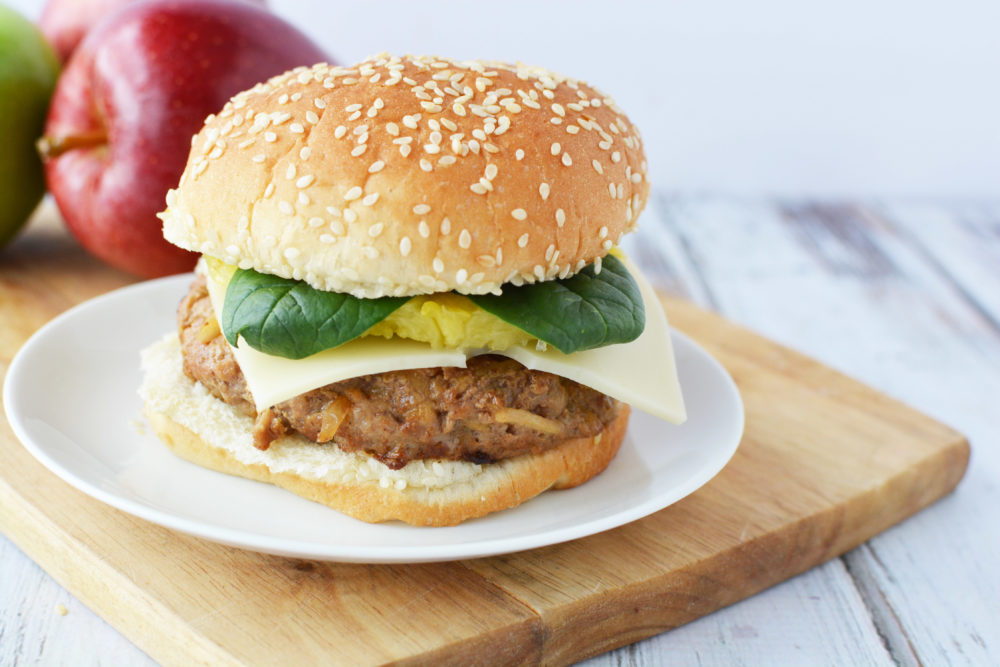 SEE MY MOST RECENT VIDEOS HERE
These pork and apple burgers are super moist, full of amazing flavors, are incredibly delicious and don't have a heavy taste as pork normally does. All these thanks to the apples and pineapple addition, as well as other yummylicious ingredients you'll find below in the ingredients listing.
I wanted to bring more to the healthy factor in this pork and apple recipe and I added some spinach too, but that's totally optional if you're not a spinach fan. These pork mince burgers would be great cooked on a grill but I made mine in a skillet and it worked just as wonderfully. So these are great to make in the cold season too! The ingredients listed below are for 4 burgers.