If pork is your favorite thing to cook, try this scrumptious apple pork loin recipe! It makes a great dish for entertaining or just a family dinner!
Apple Pork Loin Recipe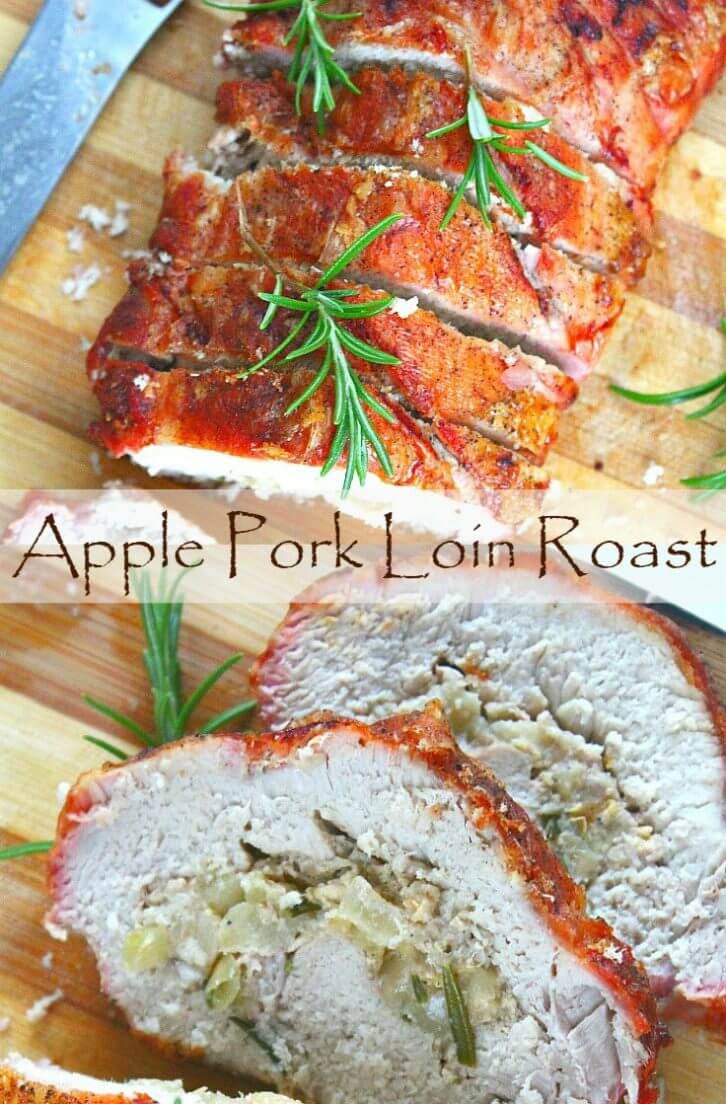 I don't cook pork that often but since it's holiday season I thought this apple pork loin recipe would be a great addition to our holiday table, Christmas in particular. Pork and apples are a timeless pairing, the sweet/tart fruit complements the heavy tasting meat, and to me, they mean fall/winter comfort food at its best!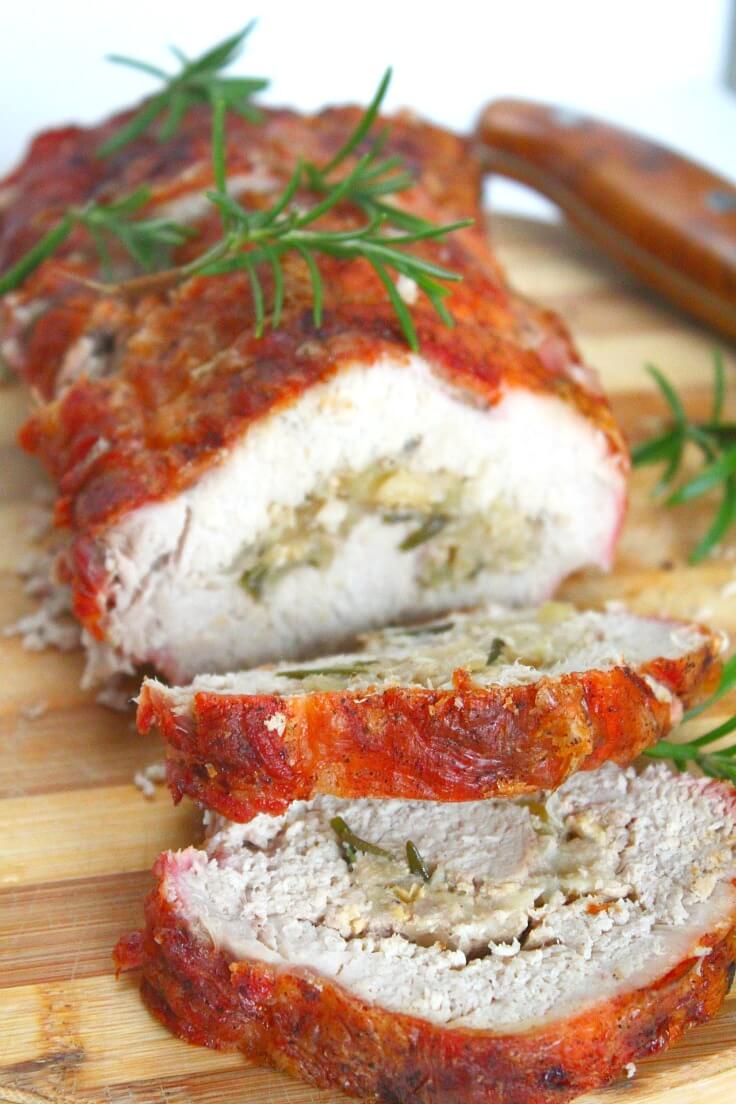 I would normally try and cut back on calories by removing the fat part but when it comes to pork leaving the fat on will give this recipe such a nice, delicious crackling. Plus it makes the dish look more festive, perfect for a holiday meal.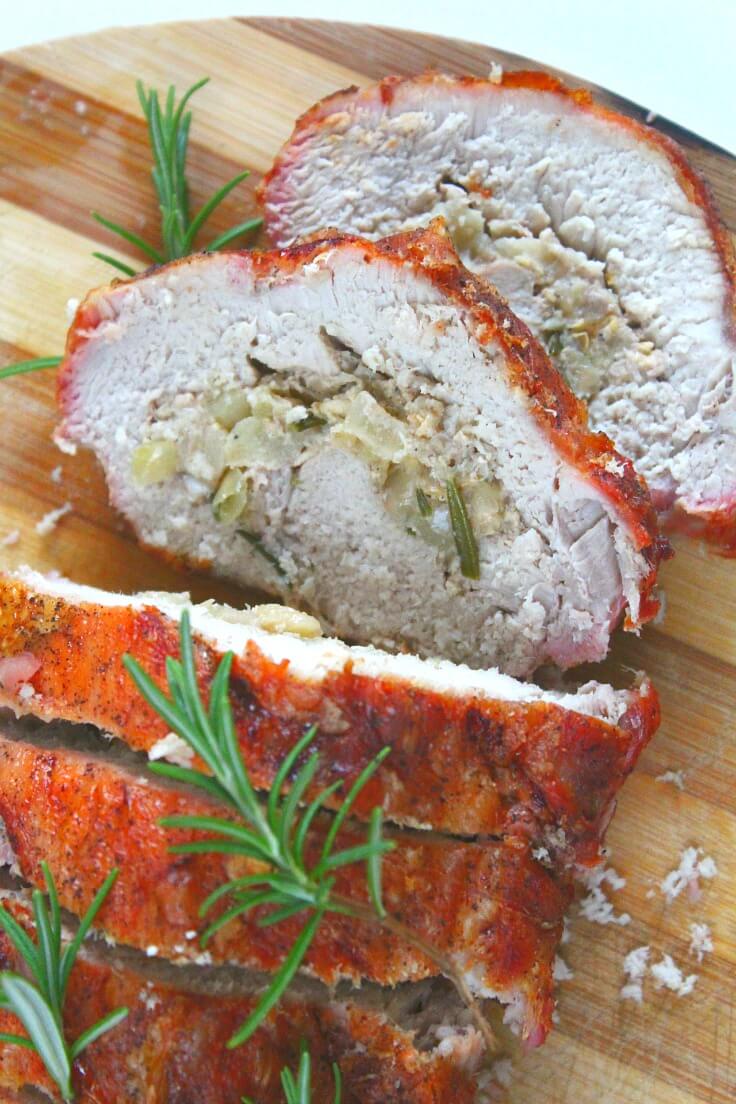 This lovely apple pork loin recipe is well browned on the outside but keeps a tender and succulent inside. Pork is normally pretty hard to cook properly, it can easily turn out dry but adding a filling of juicy apples, sauteed with onions in a little oil, butter and chicken broth will add moisture from the inside. If you want to make your meat this even juicier I believe a little brine would go a long way.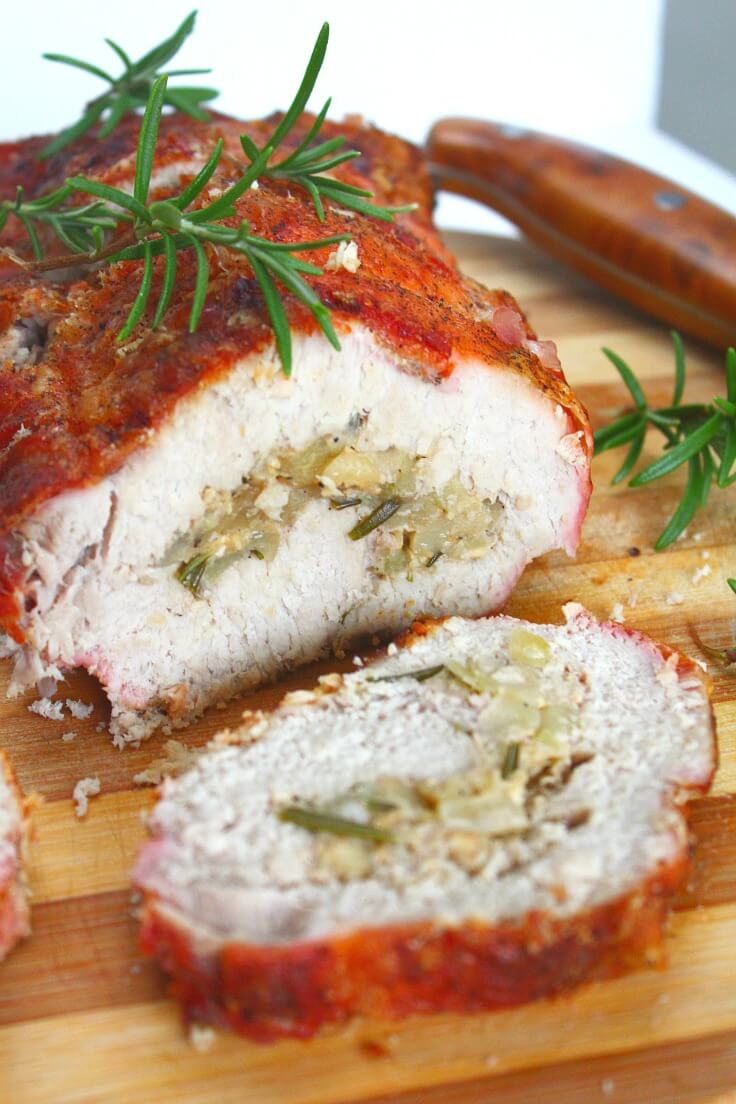 The apples add a fruity flavor and make a nice, fresh balance to the heaviness in the fat. Making this flavorful roast requires little effort and it will be well received by your guests if you're making this apple pork loin recipe for a party. It could be served as an entree or as a meal with some of this delicious, easy to make crispy potato roast I made a while back and a roasted long peppers salad.