Printable mermaid stickers for kids planner
Article may contain Amazon & affiliate links. As an Amazon Associate I earn from qualifying purchases at no additional cost to you.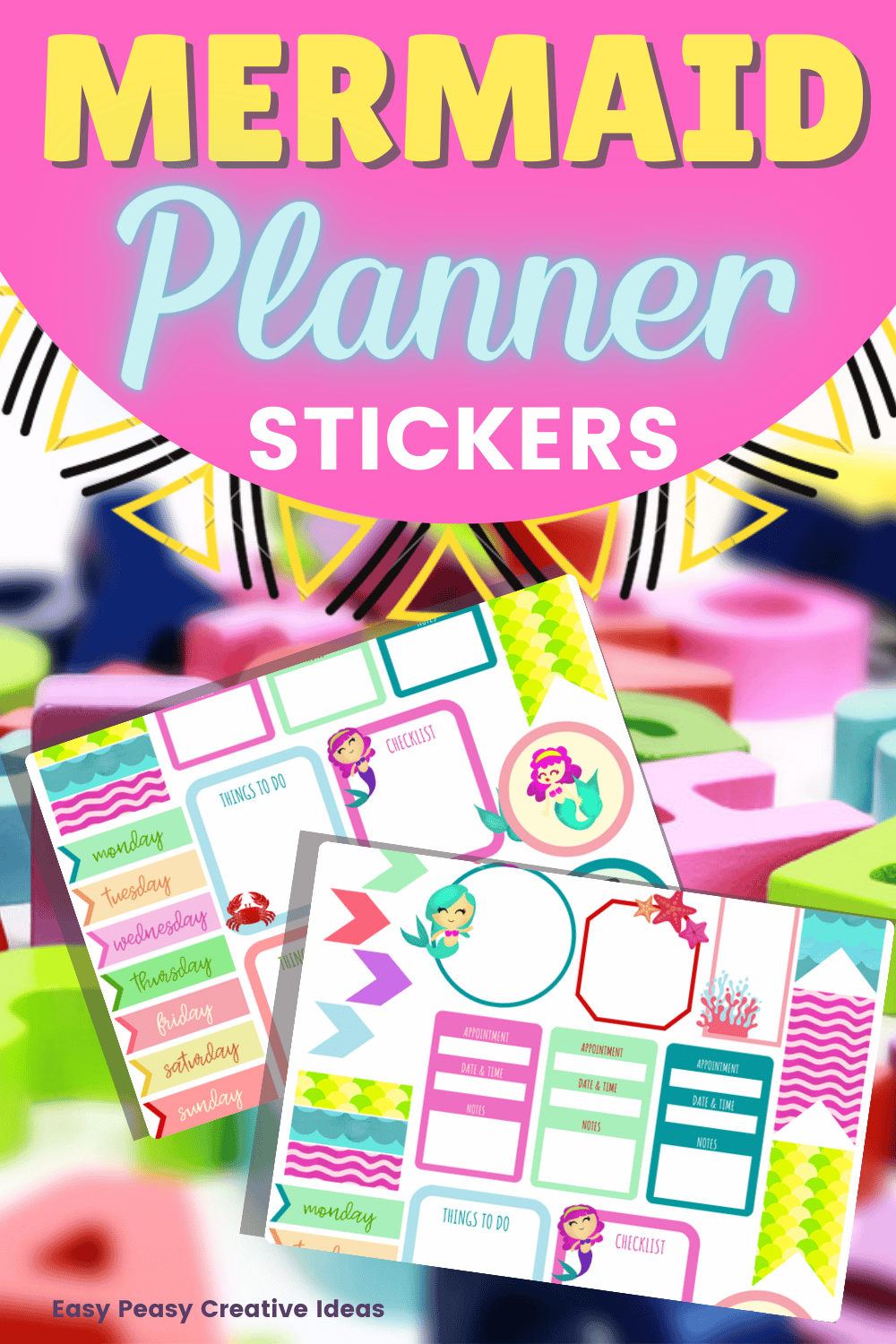 Do you have a girl at home who loves mermaids? Help her stay organized with this adorable set of mermaid stickers! She'll love decorating her planner with this cute printable kit, which comes with stickers to help her organize her day and plan for the future.
Mermaid stickers for planners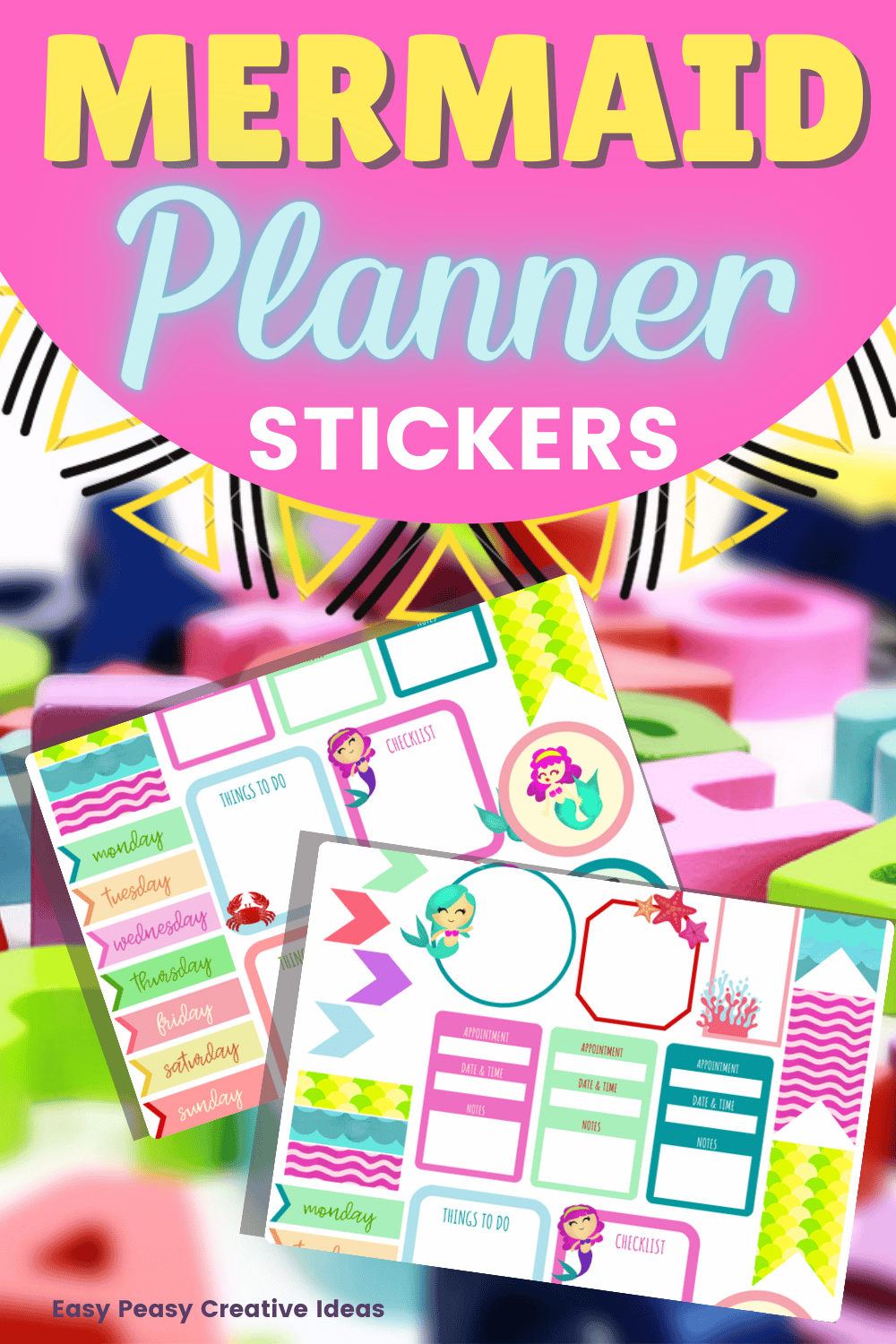 There's something about mermaids that just intrigues us! Maybe it's their mystical aura, or their graceful movement through the water. Whatever the reason, mermaids have captured our imaginations for centuries. Now, you can bring a bit of that magic into your everyday life with mermaid stickers for your planner. Whether you're looking to add a splash of color or simply show your love for all things mermaid, these stickers are a great way to do it. Plus, they're fun to use and make planning a bit more enjoyable. So why not give them a try? You just might find that mermaids have a place in your heart, too.
Cute mermaid stickers are perfect in a girl planner, a great way to add some fun and personality to their planning. These little mermaid stickers can be used to decorate and mark important events and dates in their planner. They are also a great way to show off their love for mermaids and the sea. Whether you want to add a little bit of fun or make a statement, mermaid stickers are a great way to do it.
More printables you will love:
Printable Mermaid Stickers Kit
Using themes in your planner is a fun way to help you stay organized from week to week. And with this cute mermaid sticker kit, you'll have everything you need to sort through your weekly calendar, including:
Appointment reminders. Keep track of all your appointments for the week with these helpful stickers, which include space for the appointment name, date, time, and notes.
Days of the week. Organize your week with bright mermaid-inspired days of the week sticker tabs, which can be added to blank pages or monthly calendars.
To-do list. Stay on top of everything you need to do throughout the week with the help of a things to do sticker.
Checklist. Keep your weekly checklist organized in mermaid style with the help of this cute organizing sticker.
Decorative tabs and arrows. Add pops of colors and mermaid patterns to each page of your planner or journal by decorating them with fun tab and arrow stickers.
Mermaid stickers. Decorate the pages of your journal with adorable mermaids to add some fun to your day.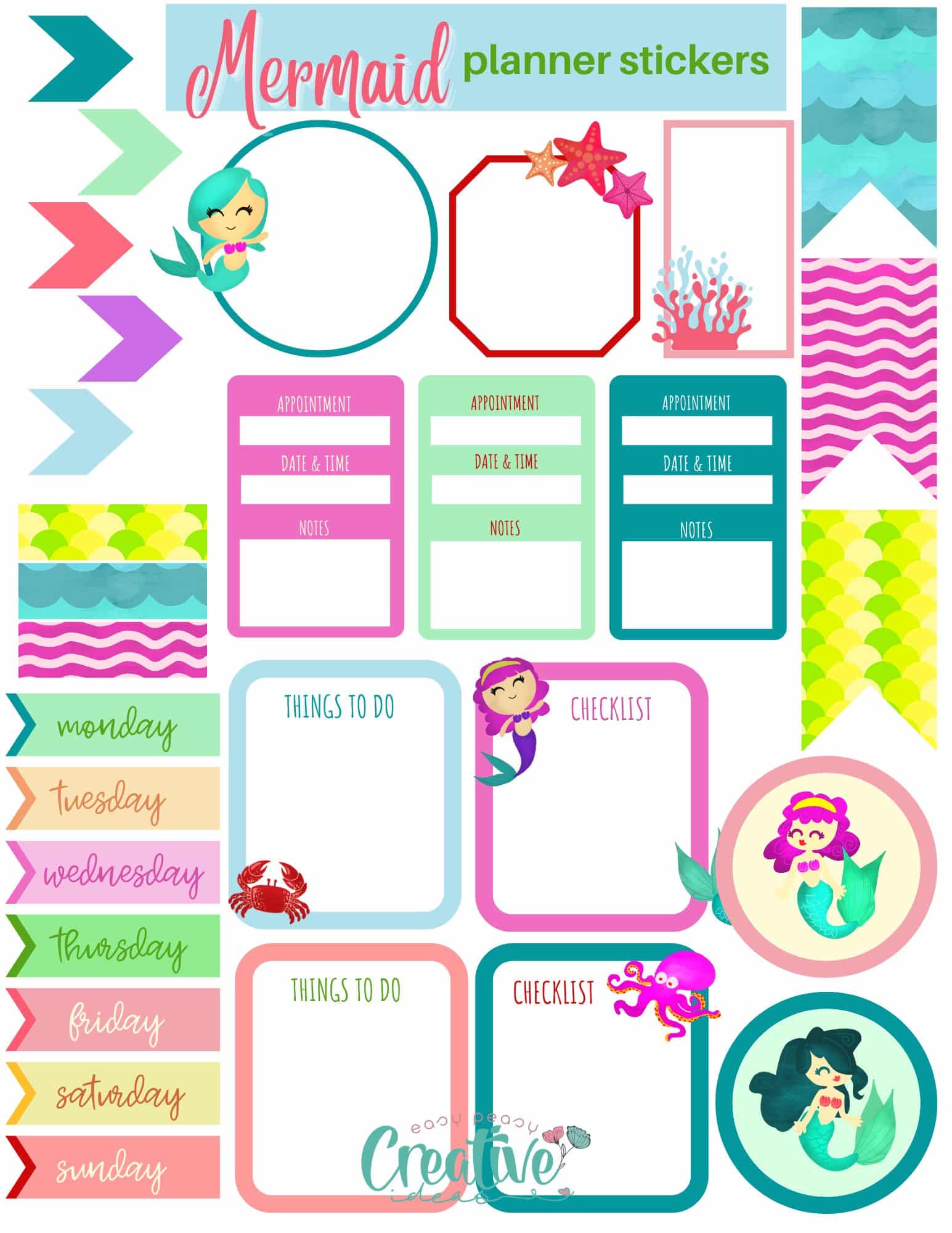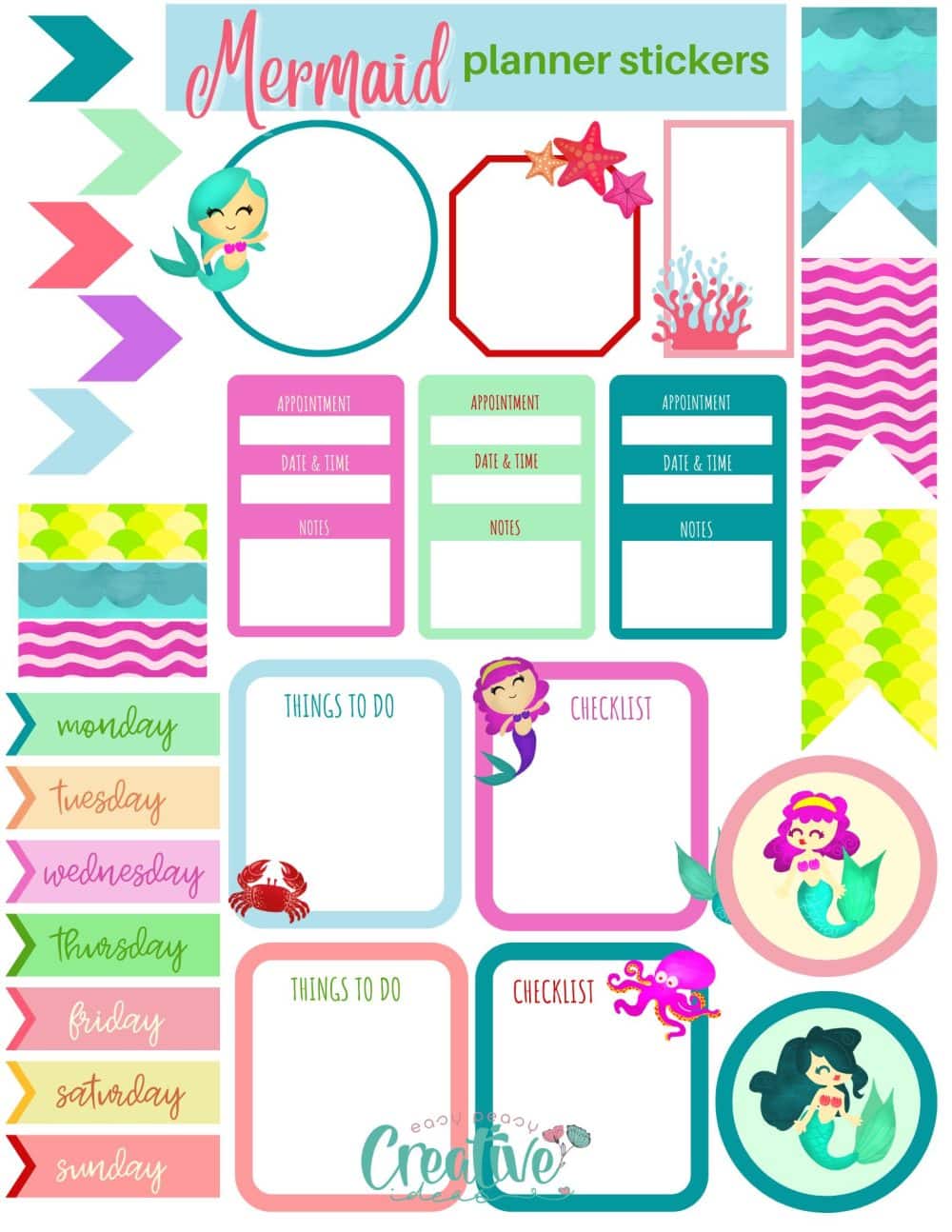 How Do You Make DIY Planner Stickers?
Making your own DIY planner stickers at home is so easy! You can use your Cricut to make these fun stickers, but there's no need to invest in a cutting machine if you don't already have one at home.
Here's what you need to make your own planner stickers:
Printer. Make sure your printer has plenty of both black and color ink in it so your stickers look amazing when they're printed.
Sticker paper. The type of paper you use will depend on how you plan to cut the stickers. You can use printable sticker paper, removable sticker paper, clear sticker paper, or Cricut sticker paper.
Cutting tool. Using a Cricut or Silhouette cutting machine is an easy way to cut out each sticker. But if you don't have a machine, you can also use scissors or a rotary cutting tool to cut the stickers after they're printed.
After you print out your stickers on your sticker paper, simply use your scissors to cut out each sticker around the border. Then, you can attach the stickers to your planner pages to decorate them.
How Do I Make My Planner Pretty?
Using a planner is a great way to stay organized. But most store-bought planners aren't very eye-catching. Luckily, you can get creative with your planner just by adding a few different decorative items to the pages. Try these ideas for making your planner look pretty and organized at the same time:
Stickers
Washi tape
Doodles
Colorful pens
Markers and highlighters
Tabs and arrows
Color coding
Decorative paper
Post it notes
Printable inserts
Stamps
What Are some Good Things for Girls to Put in a Planner?
Creating fun planners for girls is a great way to help your daughter get organized. But if she's new to using a planner, she may be wondering what she can add to it. Try these different organization ideas to help her get started:
To do list
One of the best ways for her to use her planner is to help her stay on top of her to-do list. Creating a daily task list is a great way for her to organize her thoughts for the day and stay organized as she goes about her daily routine.
Appointments and due dates
Another easy way to use a girls planner is to write down upcoming appointments and due dates. In addition to keeping her extra-curricular activities organized, she can also jot down assignment due dates and upcoming tests.
Goal setting
Looking to the future is a great way to make use of a planner. Help her keep track of her progress toward her goals using these fun mermaid planning stickers.
Affirmations
With the help of her planner, your daughter can also work to build her self confidence by using daily affirmations. Simply write the affirmation of the day in the journal to set the tone for the day.
Bucket list
By keeping track of her bucket list in her journal, your daughter will never forget about the things that are important to her. On top of writing down things she wants to do in the future, she can also use her planner to figure out how to work those activities into her ongoing schedule.
Bullet journaling
In addition to helping her keep her life organized, a planner can also be used for fun. Creating a daily bullet journal spread is a simple way to relax, get organized, and unwind all at once.
If you're looking for a fun way to dress up your planner, laptop, or phone case, mermaid stickers are the perfect solution! Plus, they make great gifts for any mermaid-lover in your life. Ready to add some magic to your day? Pick up your stickers today!
Get the printable mermaid stickers HERE!