Printable self care planner to keep track of your well-being
Article may contain Amazon & affiliate links. As an Amazon Associate I earn from qualifying purchases at no additional cost to you.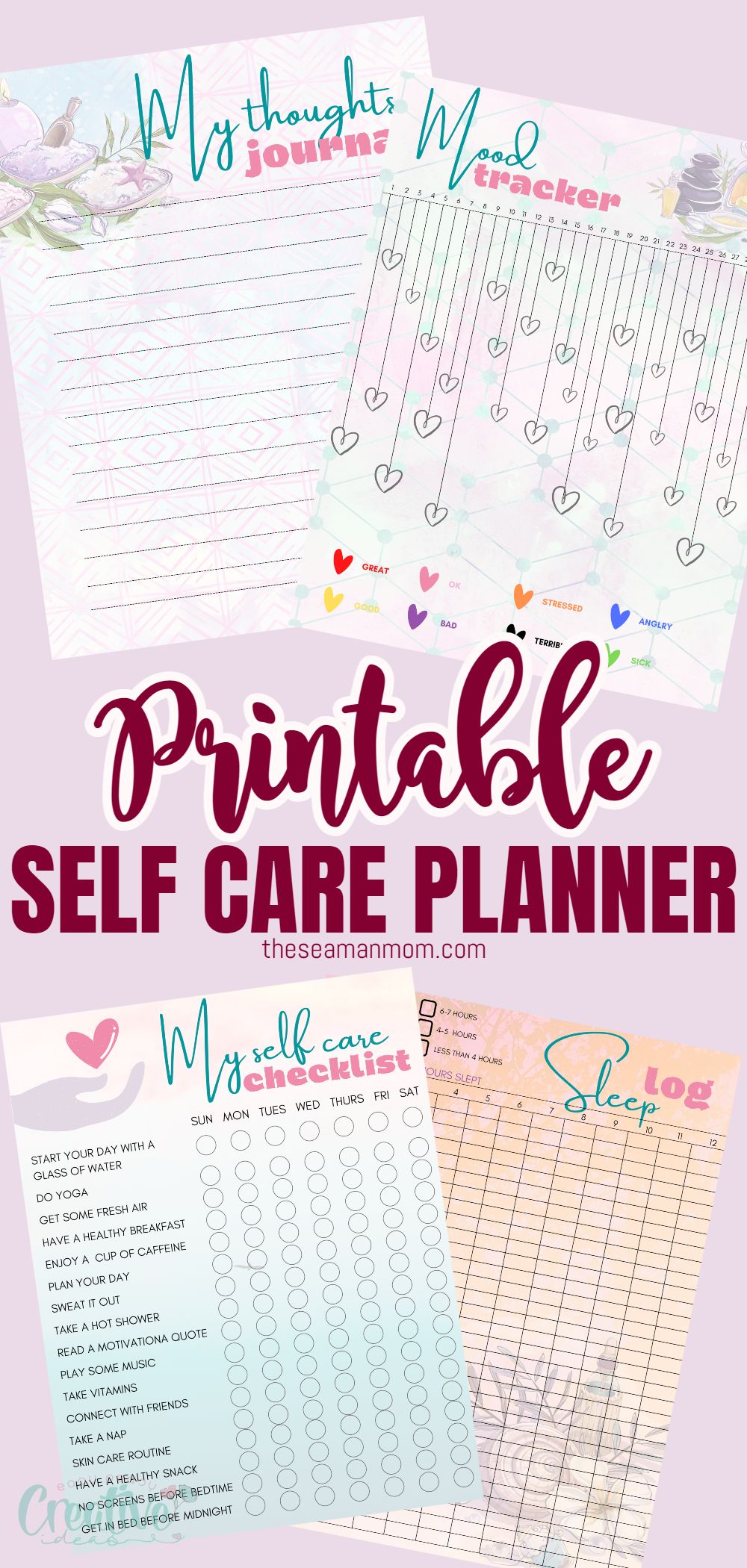 Instead of trying to work self-care into your busy schedule, why not make it a priority? With the help of this self care planner, you can keep track of all aspects of your health and well-being in one handy spot.
Self care planner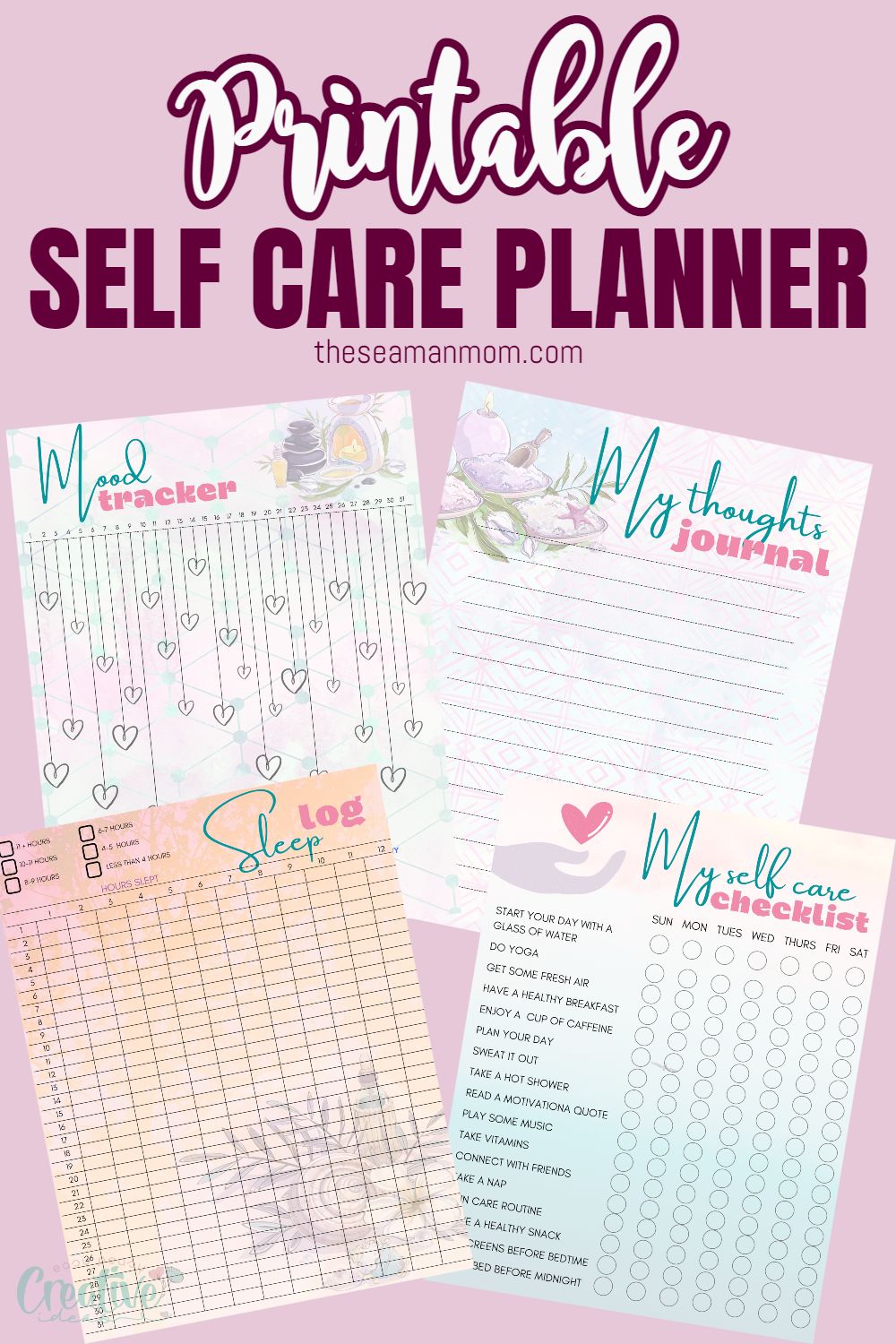 The hustle and bustle of daily life can start to take over if you aren't careful. That's why it's important to make sure you take time for yourself on a regular basis and this self care planner is a great helping hand!
Other printables you will love:
What is a Self-Care Planner?
Just like any other planner, a printable self care planner is a place for you to keep track of your daily to-do list. But instead of accounting for your day-to-day activities, a self care planner allows you to focus all your attention on the things you do to improve your own well-being.
Using a planner is a great way to help you stay organized on your self-care journey. This free printable self care planner includes a:
Self care checklist. Keep track of your daily activities to ensure you're taking time for yourself on a regular basis with the help of a checklist.
Sleep log. Tracking your sleep can help you see if you're having issues going to sleep and if you're getting enough shut-eye each night.
Thought journal. Using a journal is a simple way to write down your thoughts and feelings, allowing you to work through your emotions each day.
Mood tracker. Use a mood tracker to keep a record of your daily mood, giving you a chance to see when you've been happy, stressed, and angry.
How Do You Do a Self-Care Checklist?
One of the most useful aspects of a self care planner printable is the checklist. With the help of a checklist, you can see some simple examples of self care that you can incorporate into your daily routine. Each time you take a moment to take care of yourself, simply place a checkmark next to the task you finished. At the end of the week, look over your checklist to see how much work you did toward improving your own health and welfare!
The printable checklist comes with ideas for a variety of easy self-care tasks you can do every day, like:
Start your day off with a glass of water
Do yoga
Get some fresh air
Have a healthy breakfast
Enjoy a cup of caffeine
Plan your day
Sweat it out
Read a motivational quote
Take a hot shower
Play some music
Take vitamins
Connect with friends
Take a nap
Skin care routine
Have a healthy snack
No screens before bedtime
Get in bed before midnight
Use the items on the checklist as a guide to help you find quick and simple ways to focus on yourself – even it it's just for a moment at a time.
Tips for Writing a Self Care Journal
Another simple way to practice self care on a regular basis is with the help of a journal. Using the printable journal page on this simple self care planner, you can take some time for introspection and write down your thoughts and feelings each day. Try these simple tips and writing ideas to make the most of your journaling time:
Observe your surroundings. Take a look around and write down what you see. Using your surroundings as inspiration is a great way to get your thoughts flowing, giving you ideas for a journal entry.
Show your gratitude. Writing down the things you're thankful for is a simple way to share your gratitude and shift your mindset to thoughts of abundance. Taking a few minutes to consider all the things you're thankful for will give you a chance to push away negative thoughts and rethink your negative attitude.
Explore your dreams. Whether you're creating big plans for your future or just organizing some new goals for your life, using your journal to flesh out your dreams is a great idea. Writing down the dreams you have for your life and your future is a great way to make those dreams a reality.
Record your affirmations. Keeping a positive attitude day after day can sometimes be a difficult task. When you're feeling down, try lifting your mood by writing affirmations in your journal. Affirmations are a way to reinforce positive thoughts and feelings, making them a great idea for.
Add some meditation and record it
Explore your feelings. Think about how you're feeling in the moment, then write about the things that come to mind. Self-reflection can help you uncover hidden feelings or allow you to examine the source of those feelings.
Clear your mind. Sometimes, the stress of daily life can block your thoughts. Before you start writing, take a second to clear your mind. Once your mind is clear, let it wander, then write down whatever pops into your head.
Be forgiving. It can be easy to blame yourself for problems that arise in your life. Using your journal to forgive yourself for mistakes you've made is a great way to help you think more objectively about the situation and find the good instead of the bad.
Get the free self care planner printable file HERE and make self-care a priority everyday!
Pin to save for later