The best complete printable road trip planner you'll ever need
Article may contain Amazon & affiliate links. As an Amazon Associate I earn from qualifying purchases at no additional cost to you.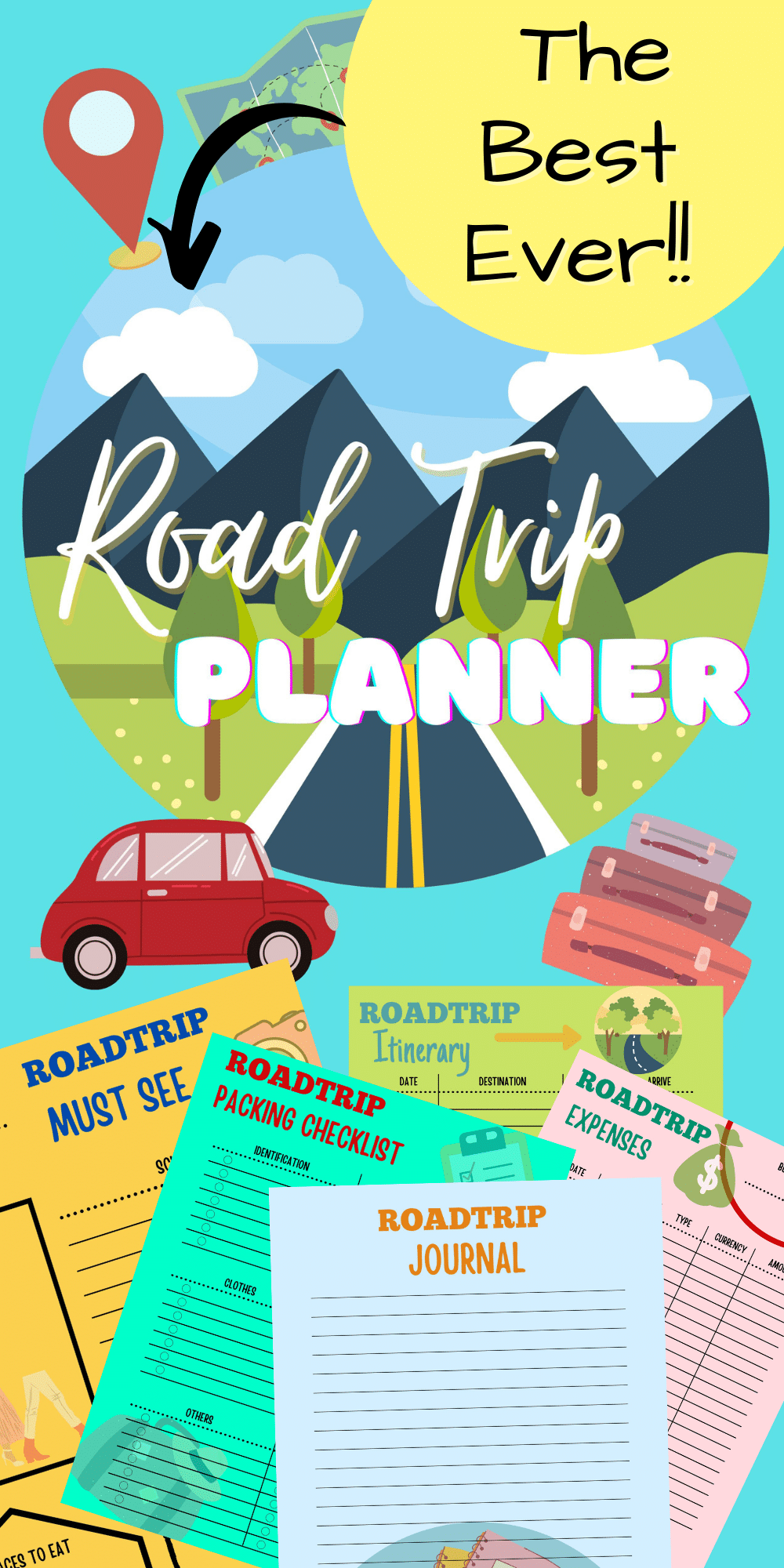 Before you hit the road, it's a good idea to take some time to plan out your trip. And with the help of this printable road trip planner, you can keep your vacation plans neat and organized in one handy place!
Road Trip Planner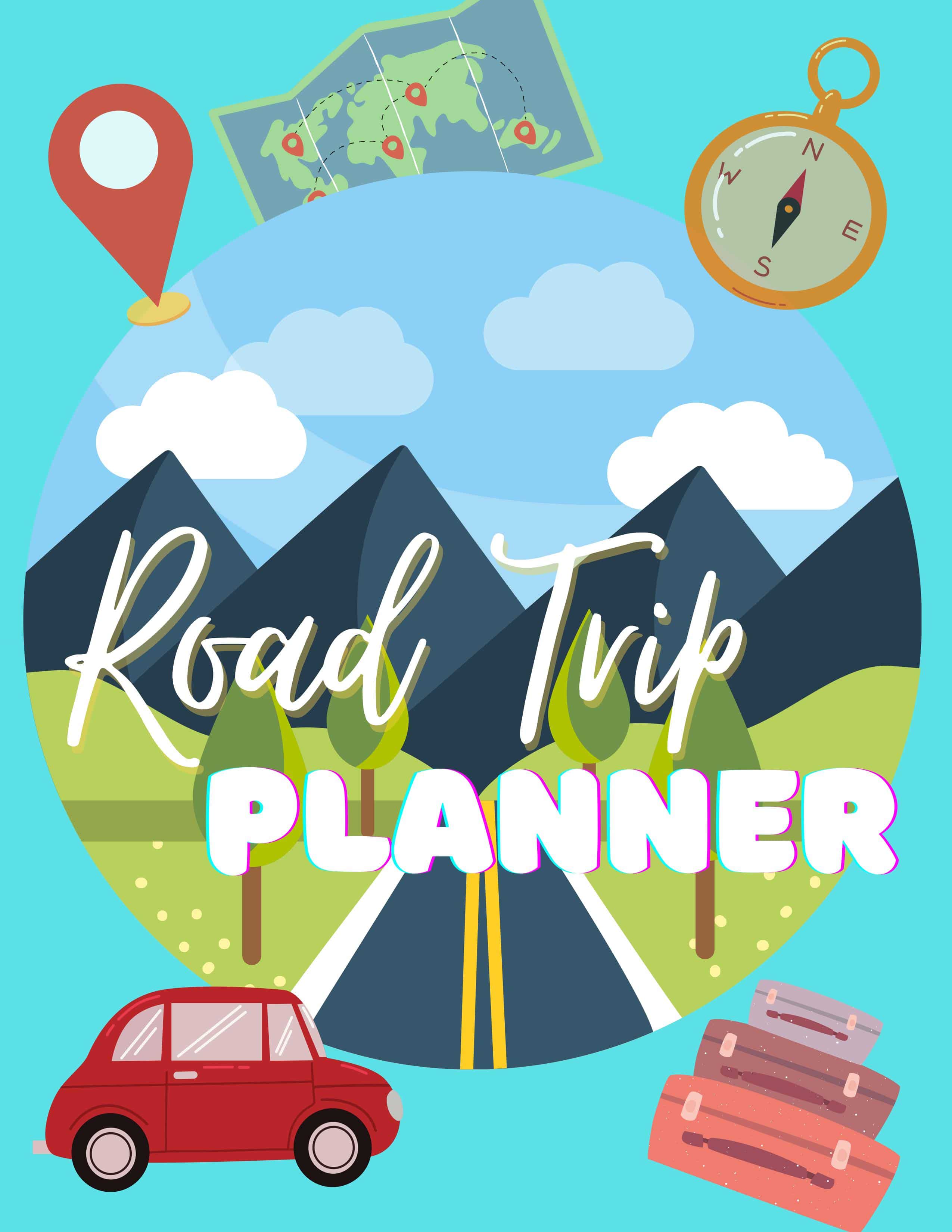 Going on a road trip with your family is a fun way to spend spring break! But there are several things to think about when planning your road trip. That's why it's a good idea to keep track of your trip ideas in a planner. With the help of this road planner, you can organize your:
1. Itinerary. Keep track of the places you plan to visit and the sites you want to see by listing out your trip's itinerary in your planner.
2. Accommodations. You'll also need to keep track of the places you'll stay while you're on your trip. After booking your hotel or rental, write down the address, reservation information, contact number, and dates you'll be staying so you have everything you need for your stay in one place.
3. Pit stops. As you're driving, it's helpful to know about good places to stop, rest, and refuel. Add pit stop information to your planner to help you know when and where you should stop along your route.
4. Activities. Make sure you have some activities planned for your road trip to keep the family entertained. Use your planner to jot down must-see activities and things to do on your trip.
5. Places to eat. It's also a good idea to keep track of restaurants you and your family want to eat at. Write down places recommended by friends and family or jot down your favorite restaurants you've enjoyed in the past.
More printables you will love:
6. Packing list. Using a packing list is one of the best ways to ensure you don't forget something you need for your trip. Write down everything that needs to be packed for each family member, then check the items off the list as you add them to the suitcase.
7. Budget. Make sure you don't overspend on your spring break road trip by keeping track of your expenses. In addition to tracking money spent before you leave, on things like hotel reservations, make sure to bring your expense tracker with you to write down everything you spend while you're driving.
8. Journal. Writing down fun memories and important events that happen on your road trip is a great way to record your vacation. You can look back on your journal to remember all the fun you had together as a family.
How to Plan a Road Trip?
Using this printable road trip planner is a great way to keep your trip plans organized. And that's the first step to planning an amazing road trip for your family. Ask yourself these questions to help you plan a great road trip for your family's spring break:
How much time do you have?
Take a look at the calendar to determine how long your family can be on the road. The length of time you have to travel will help you decide where you'll go and how many stops you'll make along the way.
How long do you want to drive each day?
Since you'll be spending most of your road trip in the car, it's important to consider how long your family would like to spend riding each day. Keep in mind the ages of your kids and their tolerance for sitting in the car for long periods of time when deciding how far you'll drive on your vacation.
Where do you want to go?
Now that you have an idea of the distance you'll be able to travel with your family for spring break, take a look at the map to see what your options are. Check the distance in each direction of your home to see where you can travel in that amount of time. Then, do a little bit of research to see what sites you'll pass along the way to each destination and what activities are available once you reach your stopping point.
What is your budget?
Knowing how much money you have to spend on your road trip will help you decide where you can go and what you'll do when you get there. Before you make a solid plan, it's a good idea to come up with an overall budget for your trip, in addition to breaking down the budget into categories for lodging, food, and activities.
What does your family want to do on the trip?
Hold a family meeting to discuss the different destination options and get input from each family member. Ask your family what activities they would like to do during the vacation, then find a destination that suits your needs.
After taking the answers to all these questions into consideration, you can start picking your road trip destination. And once you've settled on a place to travel, don't forget to use a road trip planner to keep track of all the details of your vacation.
Find the best road trip planner here and don't forget to pin it and share it with your friends so they can join in the fun too!
Pin to save for later