A delicious, refreshing, bitter sweet snack, perfect for hot Summer days: homemade Raspberry Greek yogurt ice cream recipe.
Raspberry Greek yogurt ice cream recipe

When it's hot out there and all you do is sweat and sweat and sweat until you feel completely blah, don't you feel like cooling down with an ice cream or two. Ok, it's actually more than just a couple but who counts them when they're so good, right?
I am a big ice cream fan especially at summer time, I would be able to live on ice cream basically but the problem is I hate the store bought ice cream as it leaves a funny taste when the first sweet, refreshing taste is gone. And I bet it's all because of the artificial ingredients. I tried to read the labels on some and could not understand any of the ingredients except for sugar.

And since my little girls are also big ice cream fans I thought I should make some but with healthier ingredients. And why not score big and make a super refreshing ice cream with raspberries? And if we got to this point why not add some more nutritious ingredients like Greek yogurt?
Done and done! I've decided to make a Raspberry Greek yogurt ice cream recipe that will help us cool down and feel refreshed when the temperatures get unbearable. An ice cream that also counts as a snack thanks to the Greek yogurt addition. Sprinkle some almond flakes and you've got yourself the perfect snack for hot summer days.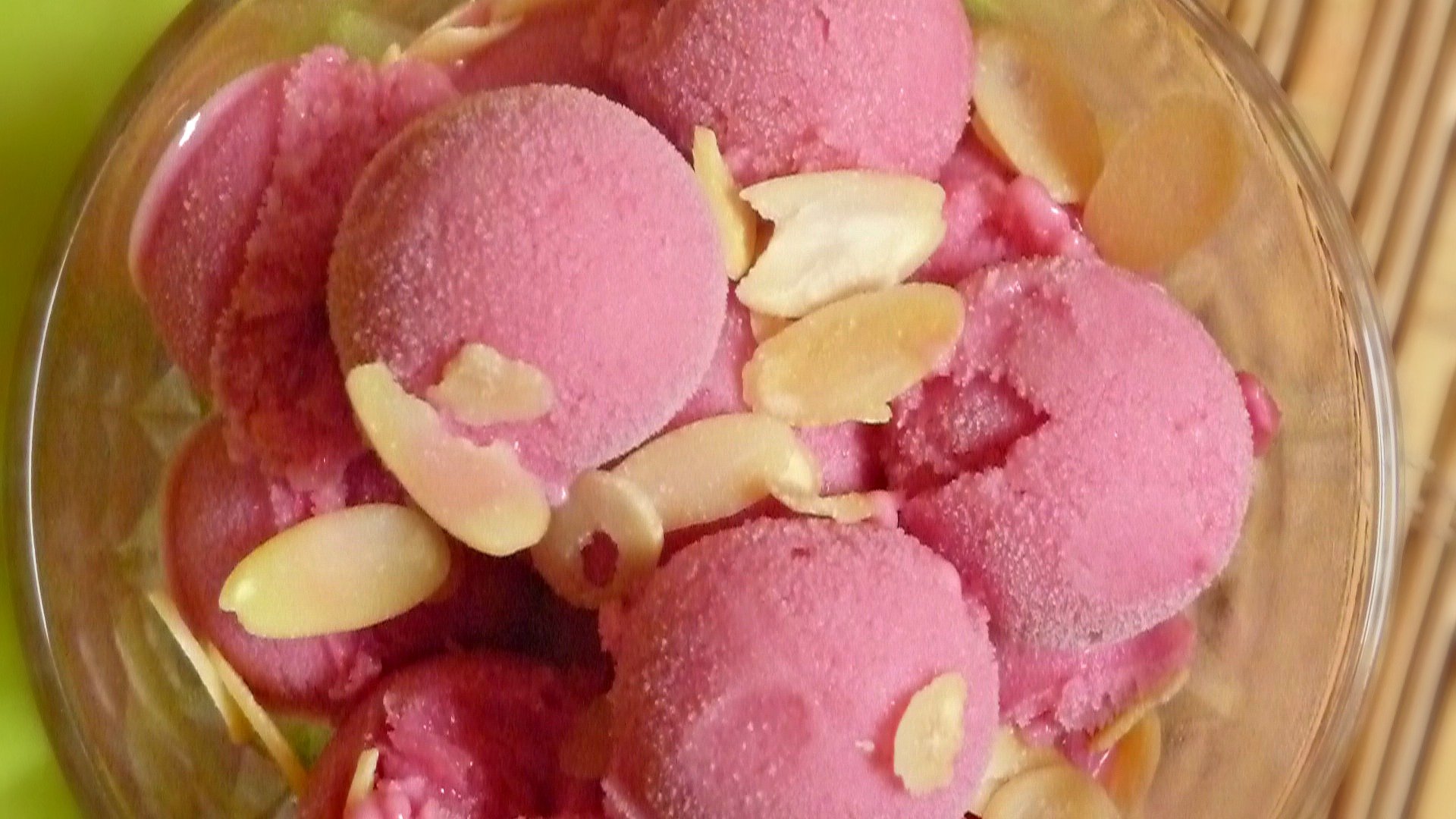 While the result was a delicious dessert that is also super refreshing thanks to the bitter sweet taste of raspberries I will definitely make some changes next time. The ice cream I made this time was very tasty but a little too rich for my taste, I like my ice cream pretty light. So I'm going to alter the ingredients a bit: instead of the recommended 200gr of sugar I'll use 100gr while for Greek yogurt I'll use 750gr instead of 500gr. Also I'm going to look for a low fat yogurt.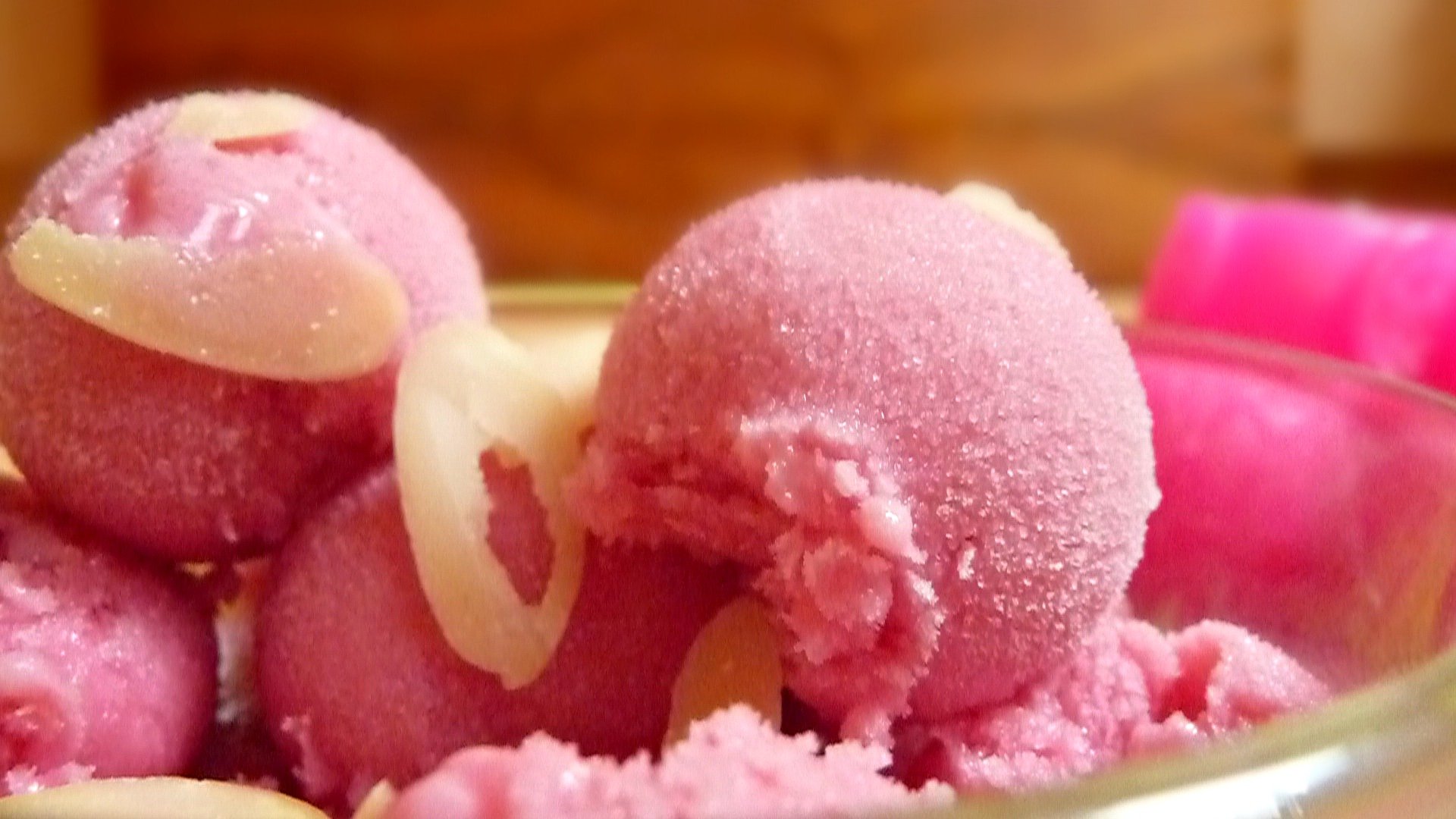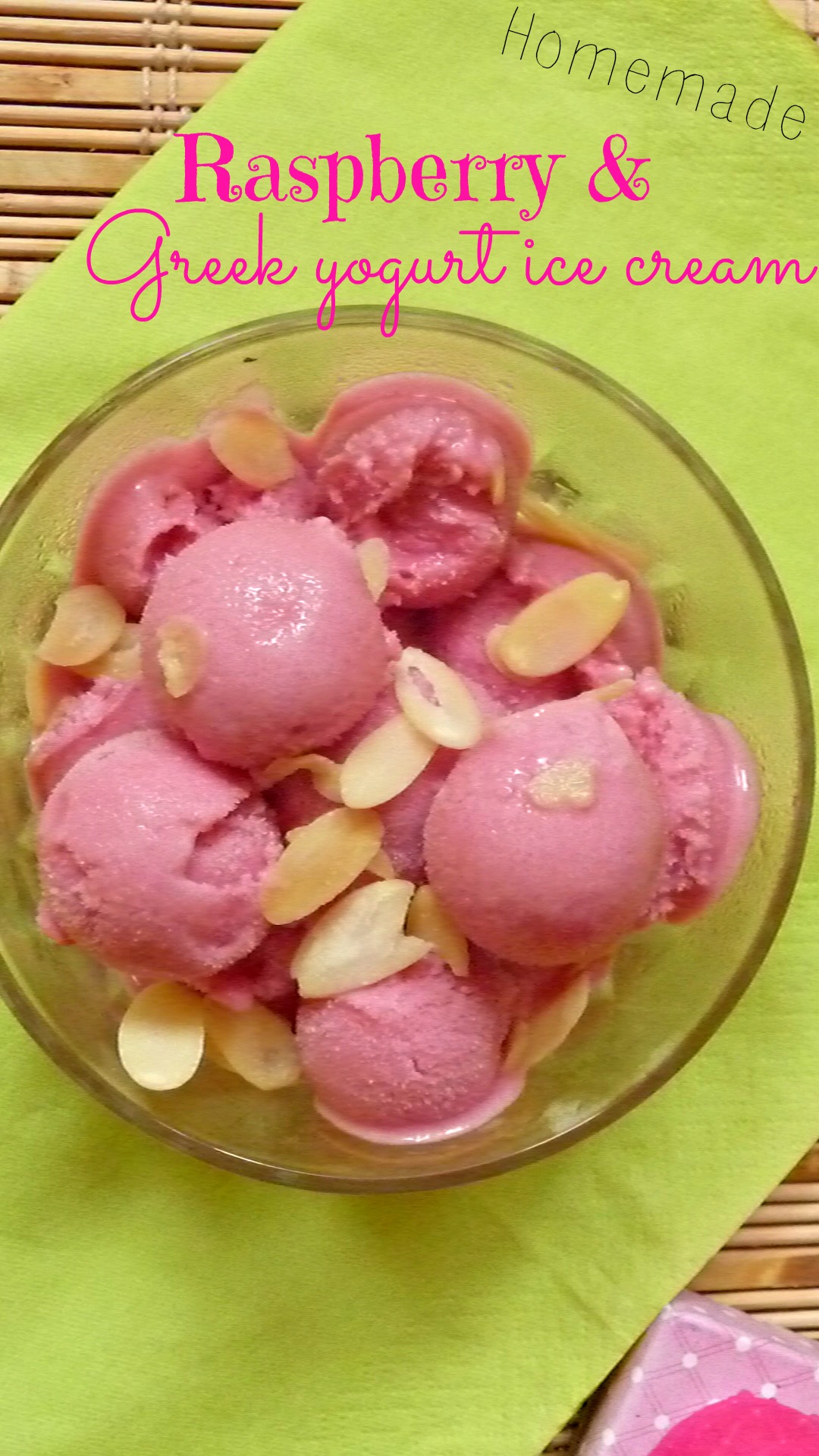 Homemade raspberry and Greek yogurt ice cream
2014-07-20 04:07:15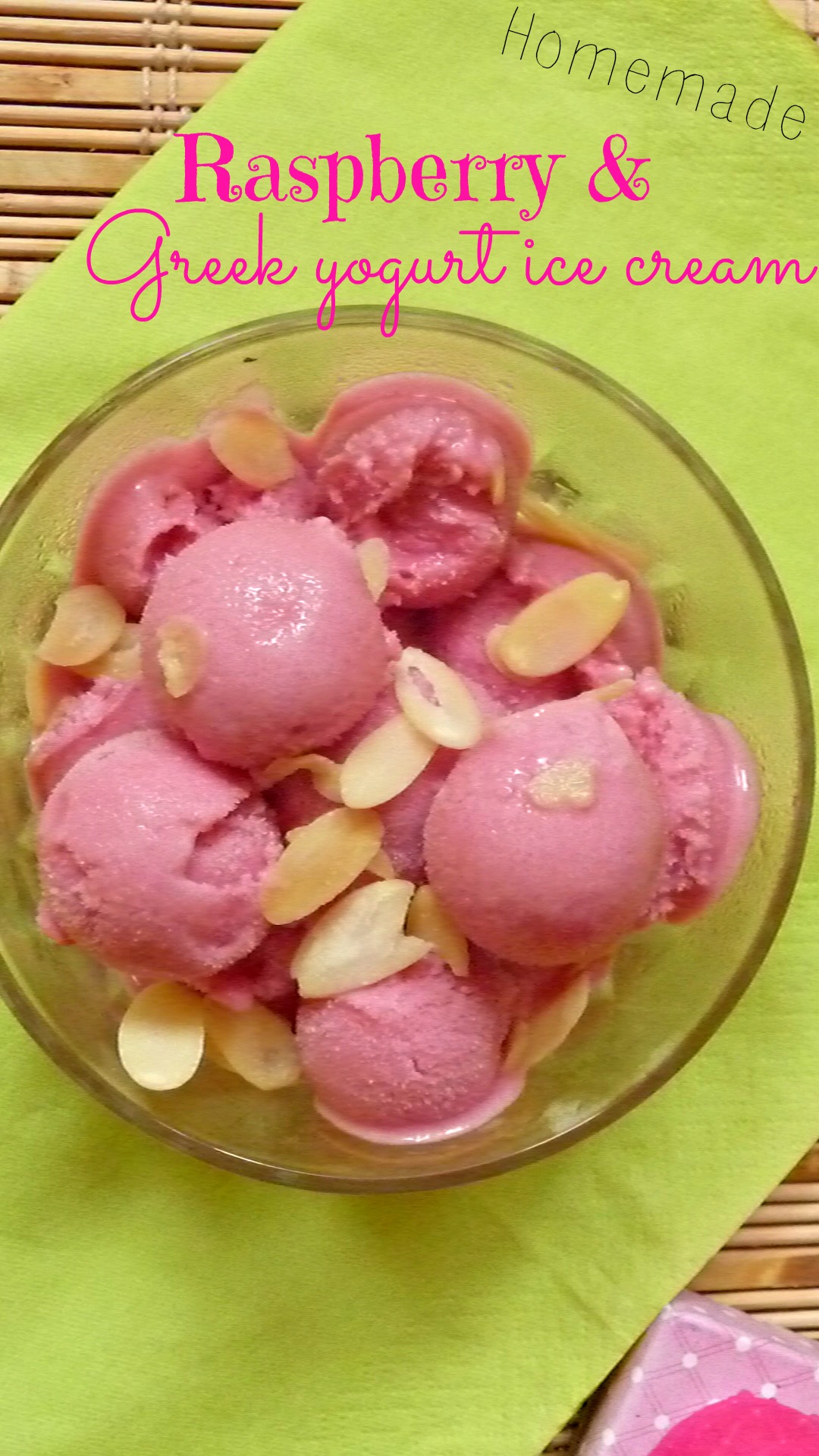 A delicious, refreshing homemade raspberry ice cream made with healthy Greek yogurt. It's the perfect dessert at hot summer days.
Ingredients
18 oz = 500 gr raspberries
7 oz = 200 gr powdered sugar
18 oz = 500 Greek yogurt
1/2 lemon juice
Instructions
Mix raspberries with sugar
Boil until soft and sugar has melted
Put the mixture into a bender and make a puree
Filter the raspberries seeds out
Boil the seedless mixture until 1/3 of the initial quantity
Add lemon juice
Leave it aside until cold enough to add the yogurt (or place the saucepan into a bowl with cold water to speed up the process)
Mix in the Greek yogurt and blend well
Transfer to a deep freezer
Blend the ice cream every 20-30 min for the first 2 hrs to avoid ice flakes formation
Leave in the freezer for a few hours (or overnight)
Notes
Optional: Add fresh fruit, almonds flakes and yogurt when serving.
Enjoy your delicious homemade raspberry Greek yogurt ice cream!
Creative Homemaking by The Seaman Mom https://theseamanmom.com/