Make a hearty, delicious dinner that the whole family will enjoy with this easy turkey veggie soup. Made with lots of healthy vegetables and turkey breast, this simple recipe is packed with flavor!
Easy Turkey Soup Recipe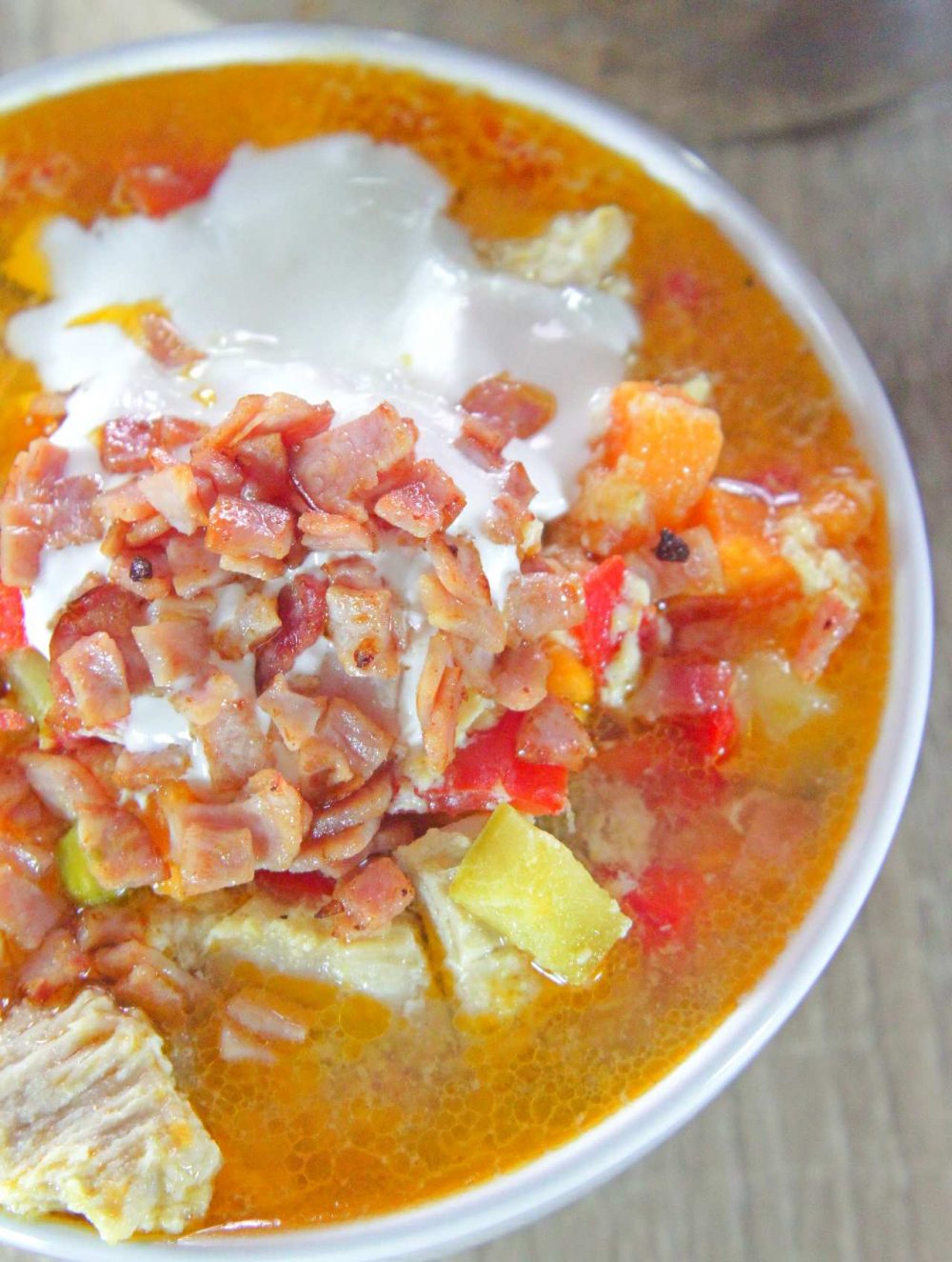 Turkey is our favorite meat from fall through winter and for all the good reasons. This yummylicious turkey veggie soup is hearty and healthy, full of flavorful vegetables and delicious chunks of lean turkey breast! Perfect comfort food for cold winter days!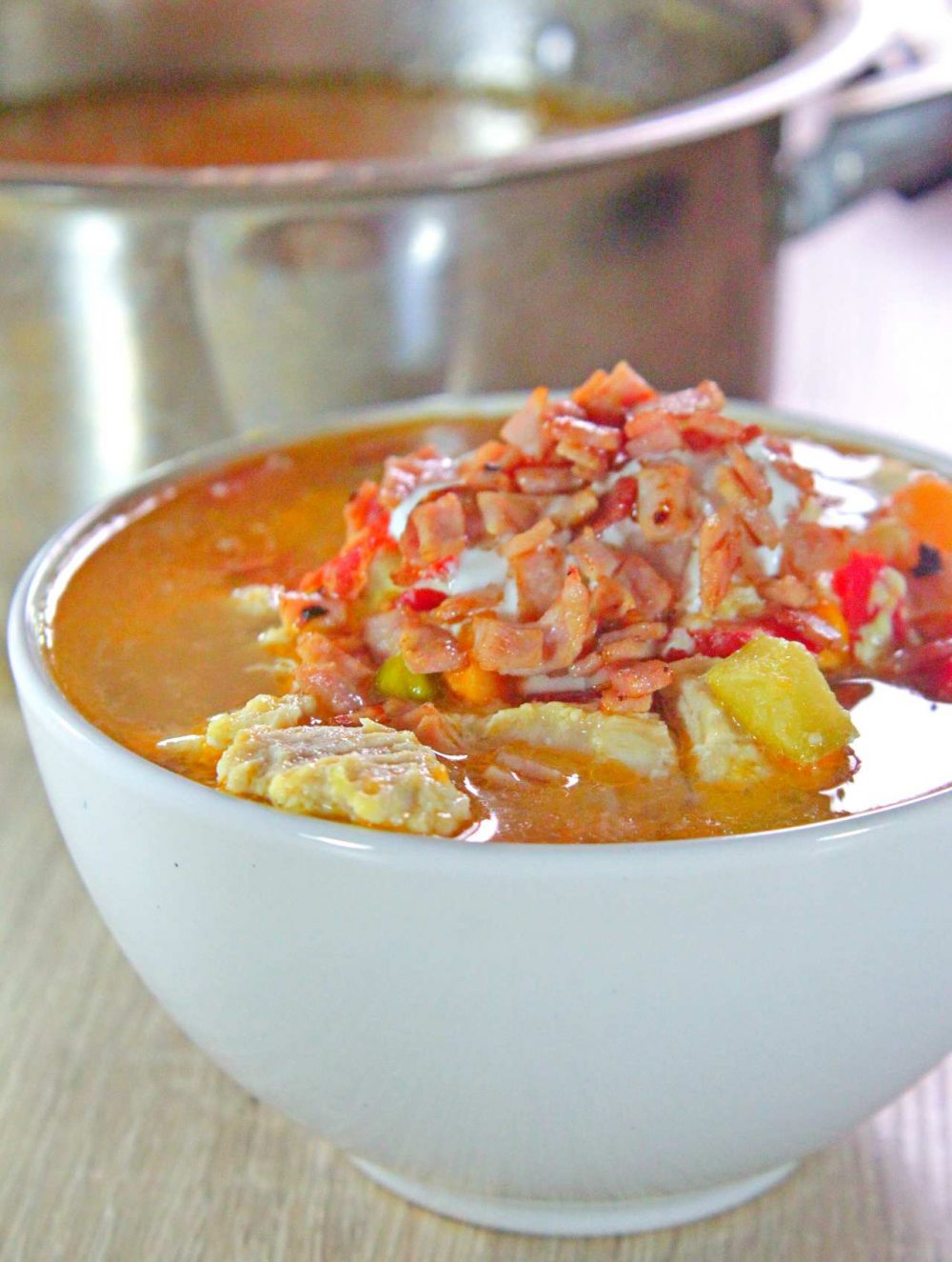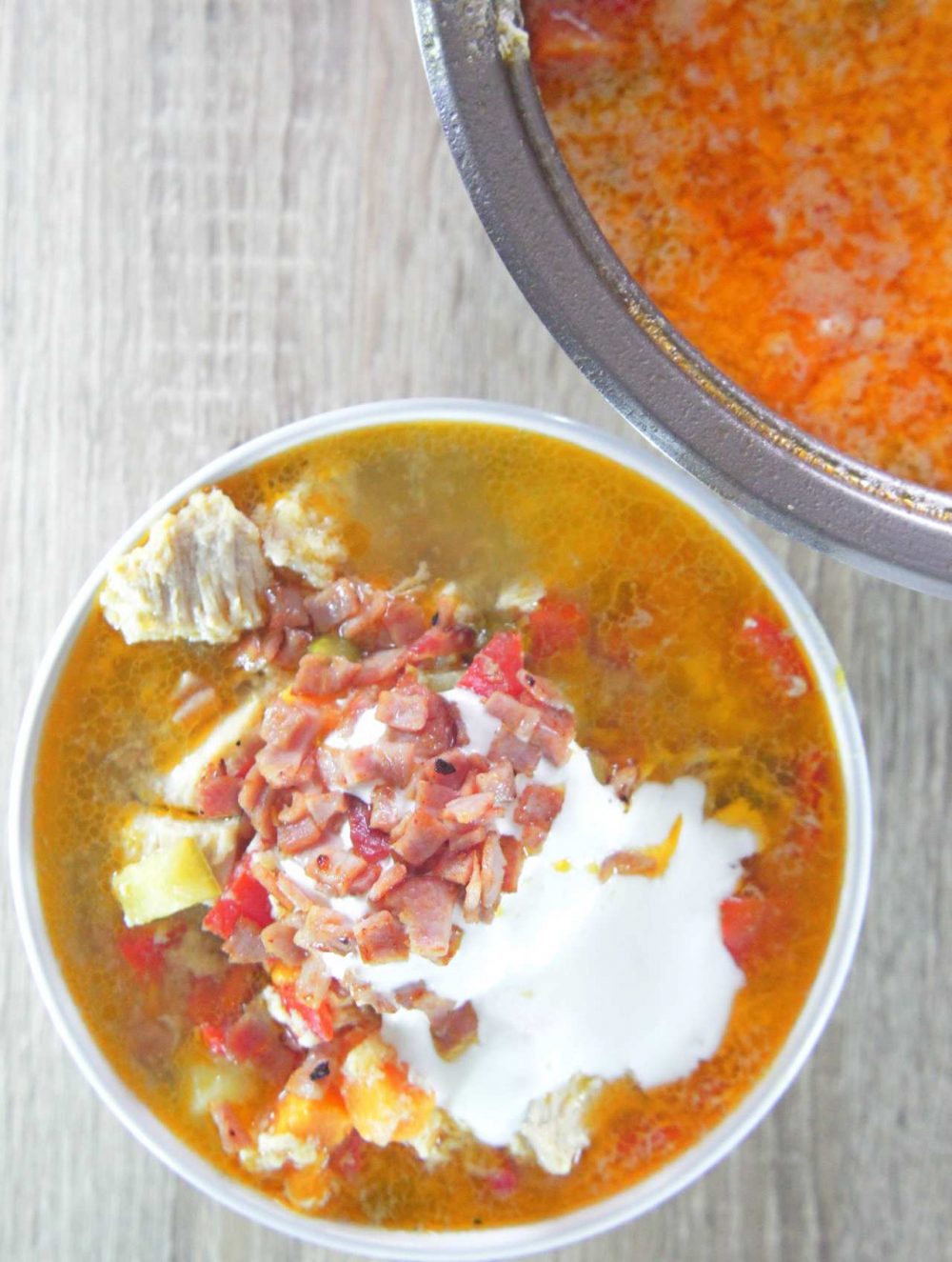 The best things about this homemade turkey soup is that it's foolproof, so simple and easy, anyone can make it! And it super quick to make since you wont need a lot of time to cook the veggie or the turkey! A warm, comforting dinner that every one in the family will enjoy!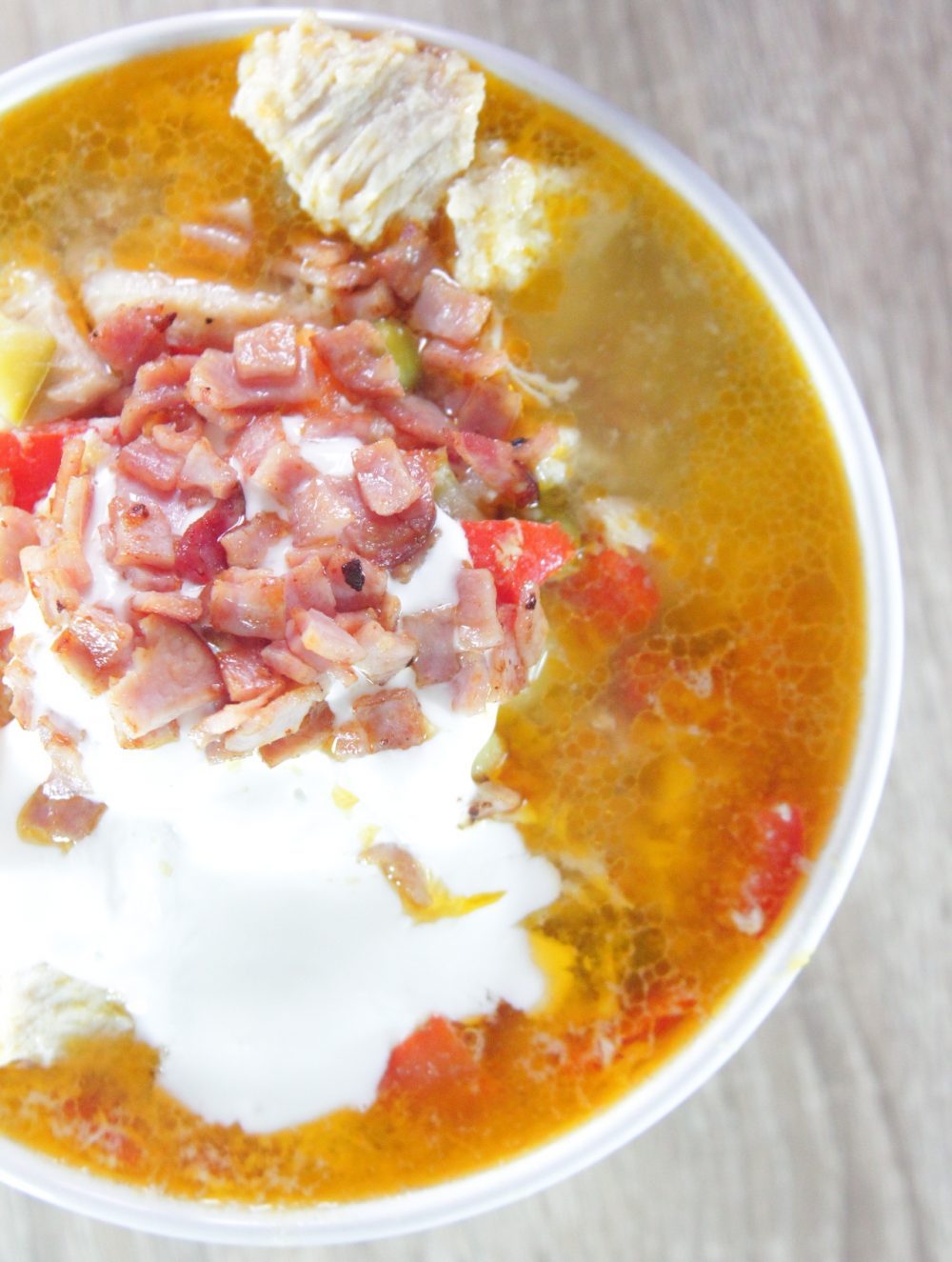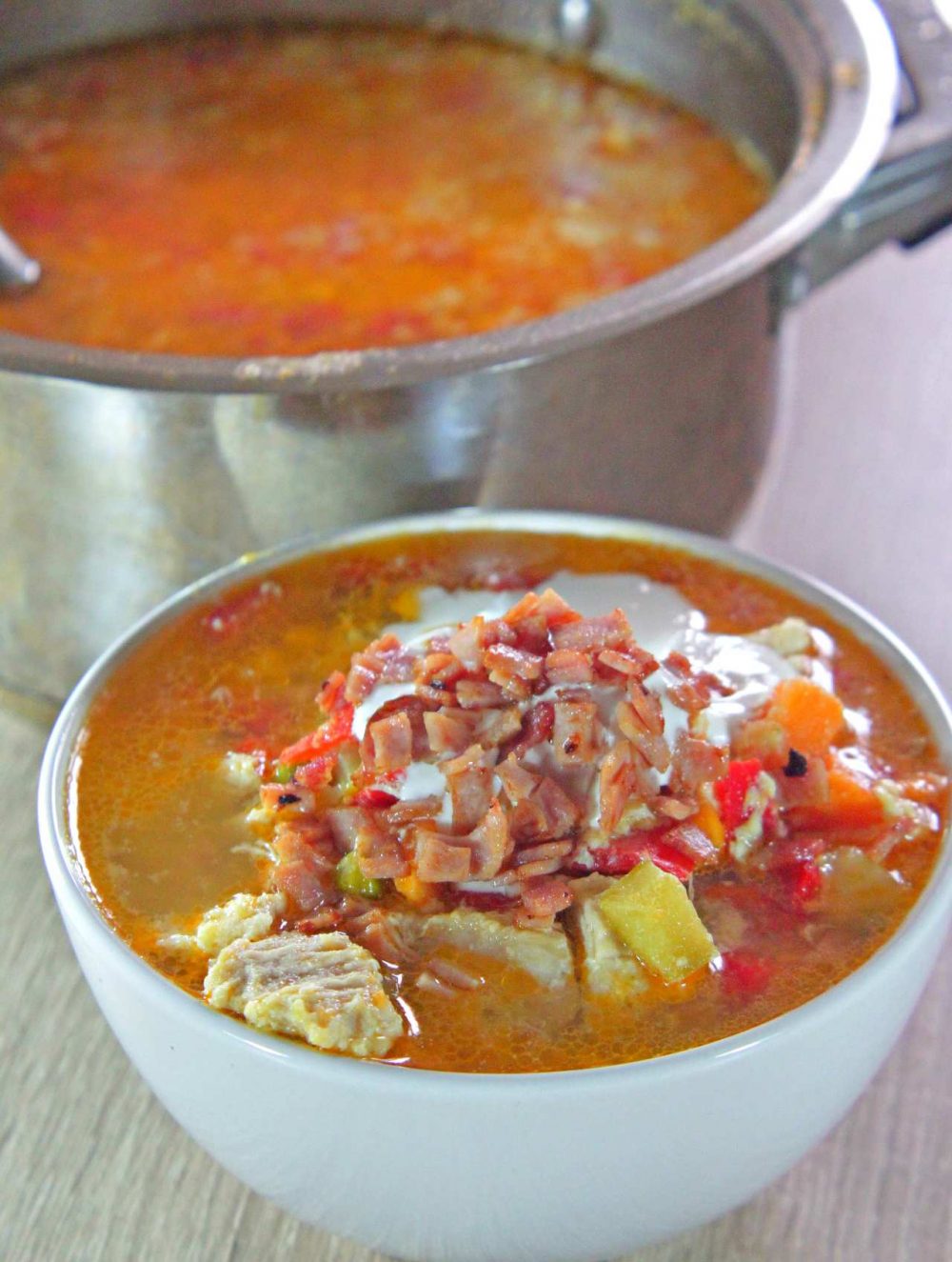 Roasting the veggie adds so much flavor to this turkey veggie soup and makes it even more delicious with all those bright colors! I decided to add a bit of sourness to my turkey and vegetable soup and used lemon juice but feel free to skip if lemon and turkey veggie soup is not your thing. To add extra flavor to my bowl, I decided to sprinkle bits of cooked turkey ham and sour cream. I think I just made the most amazing bowl of turkey veggie soup ever! Mouthwatering!