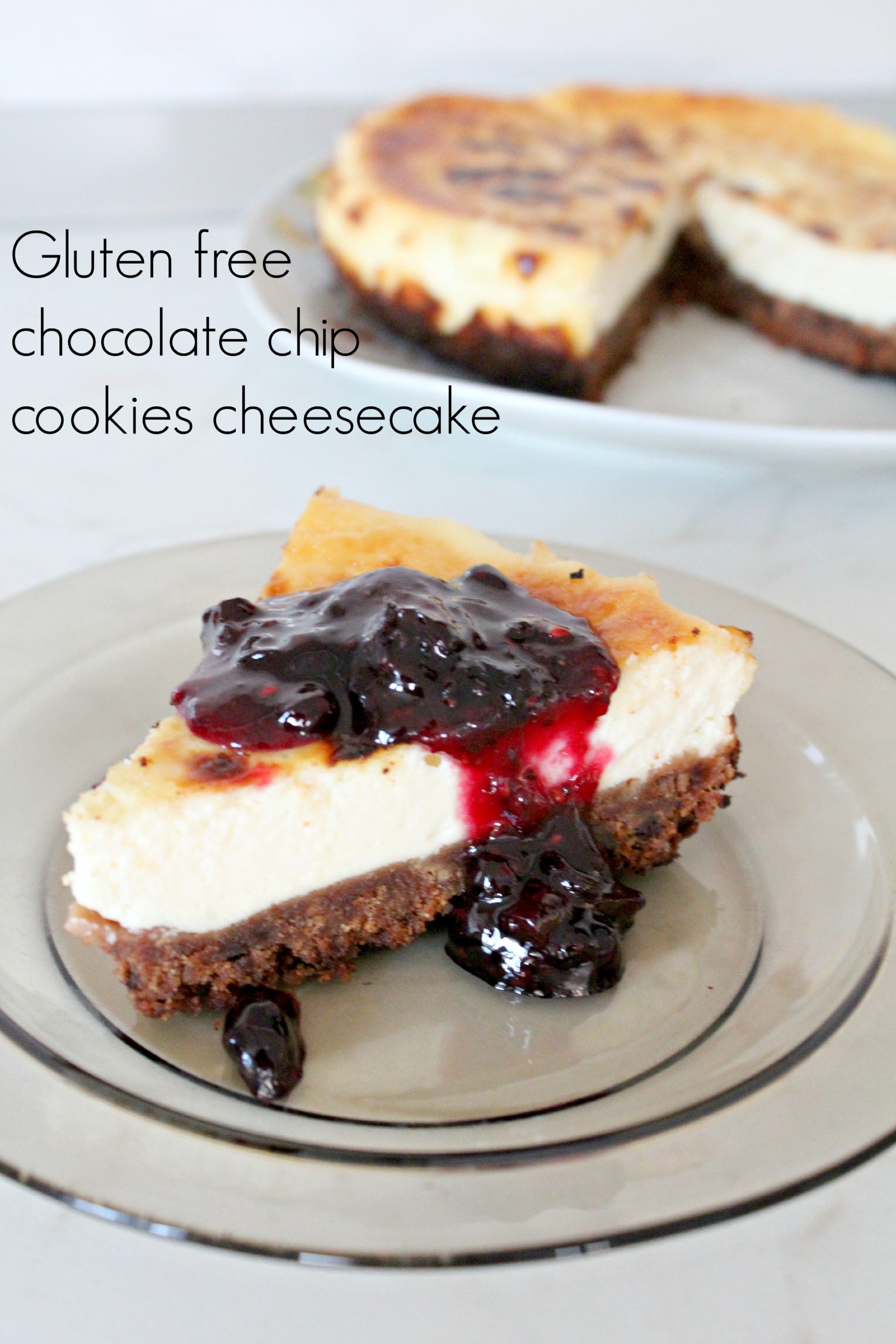 This post is sponsored by Sverve, however all opinions and the recipe are 100% my own.
I've recently found out Walmart carries a large variety of gluten free products and they have organized a few gluten free events. Walmart's gluten free aisle includes products such as cookies, bread, pizza or chips and they're all simply delicious.
As a dessert lover, naturally I developed a soft spot for the Glutino Gluten free chocolate chips cookies.

SEE MY MOST RECENT VIDEOS HERE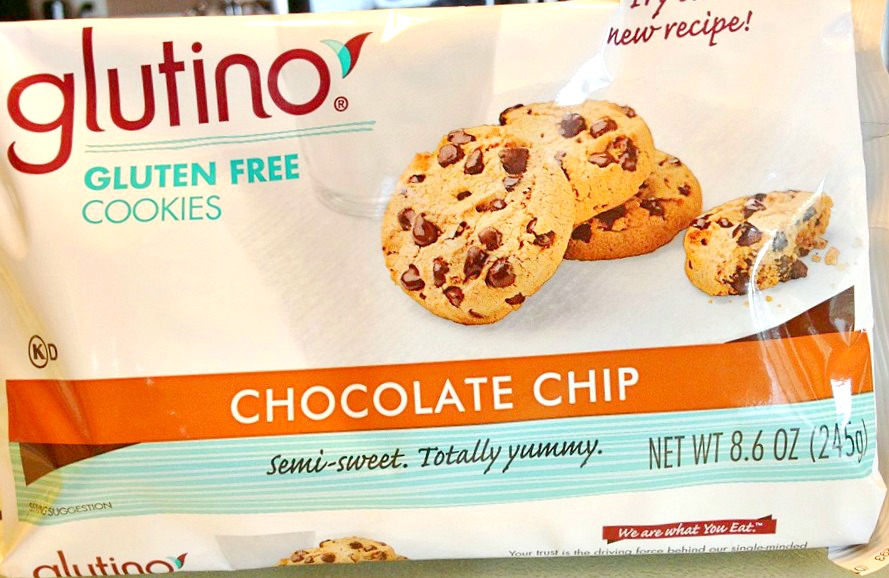 I've decided to give them a try and incorporate these tasty cookies in a recipe I am absolutely crazy about, a Gluten free chocolate chip cookie cheesecake.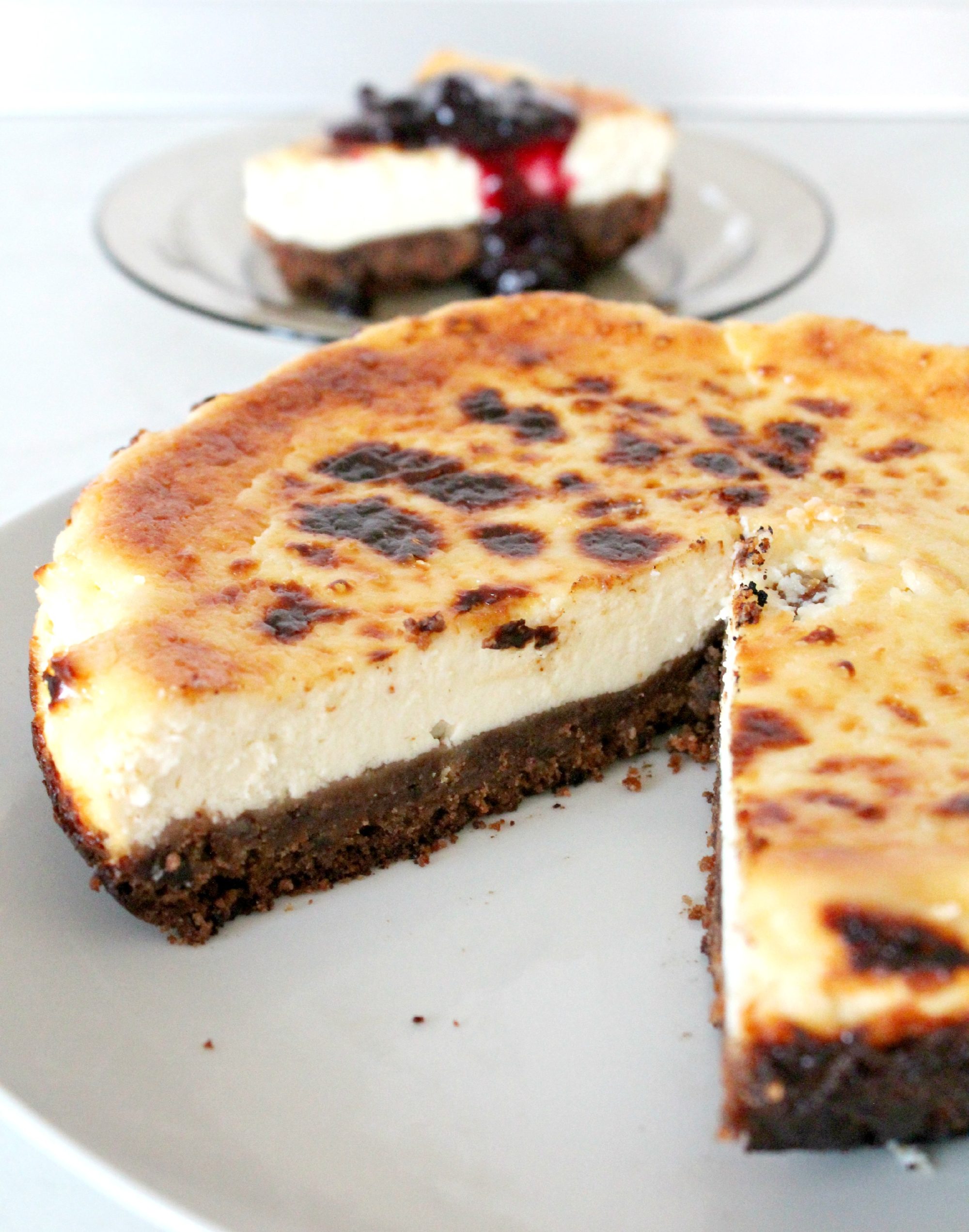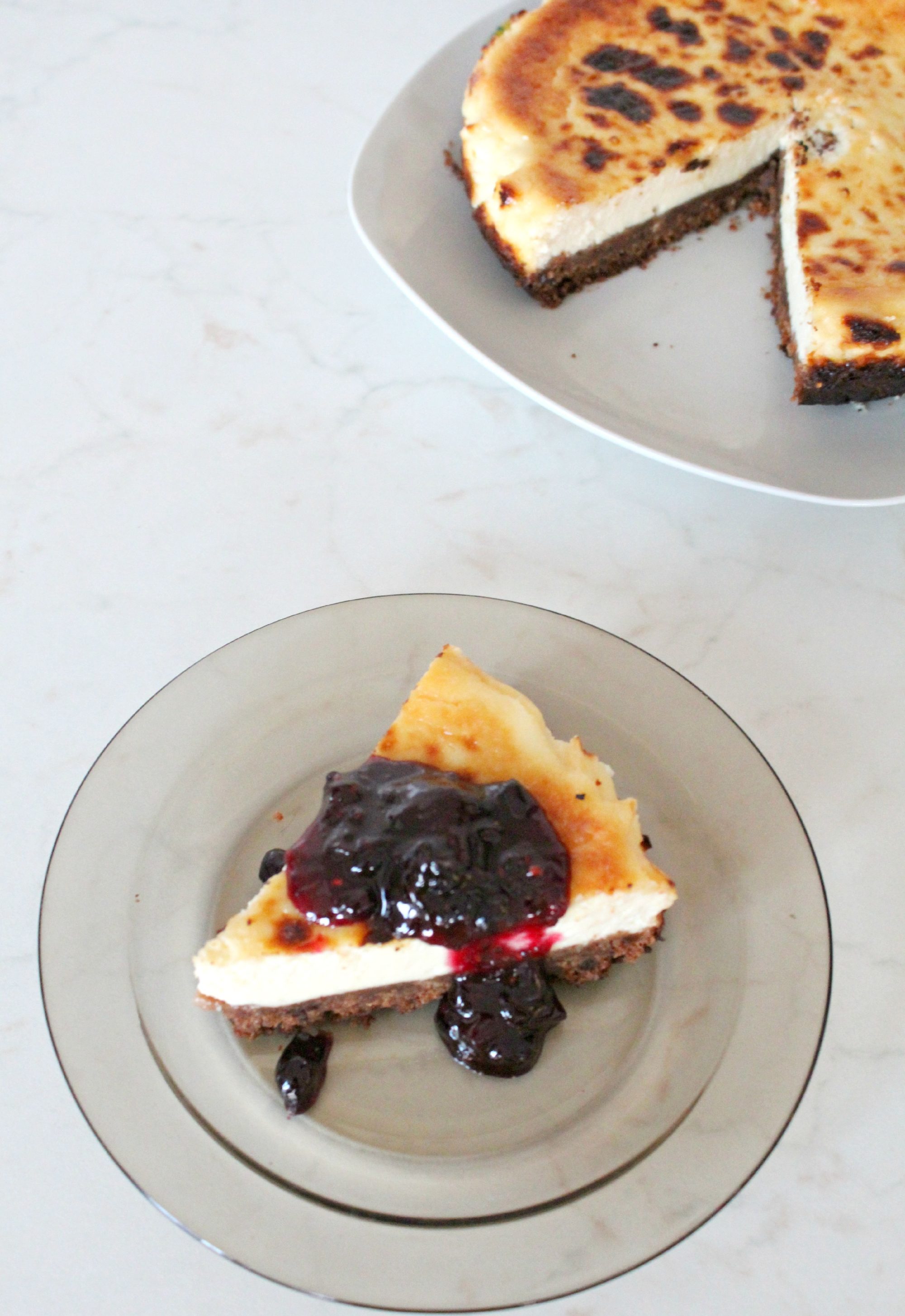 I've also decided to make the recipe a bit more interesting and truly savory so I've made my own berry jam to pair with my cheesecake. This recipe is not only one of the easiest recipes ever and also a healthier version to the traditional cheesecake, but the chocolate chip, cream cheese and berry jam is simply a match from heaven. Seriously this cake is the best I've had so far!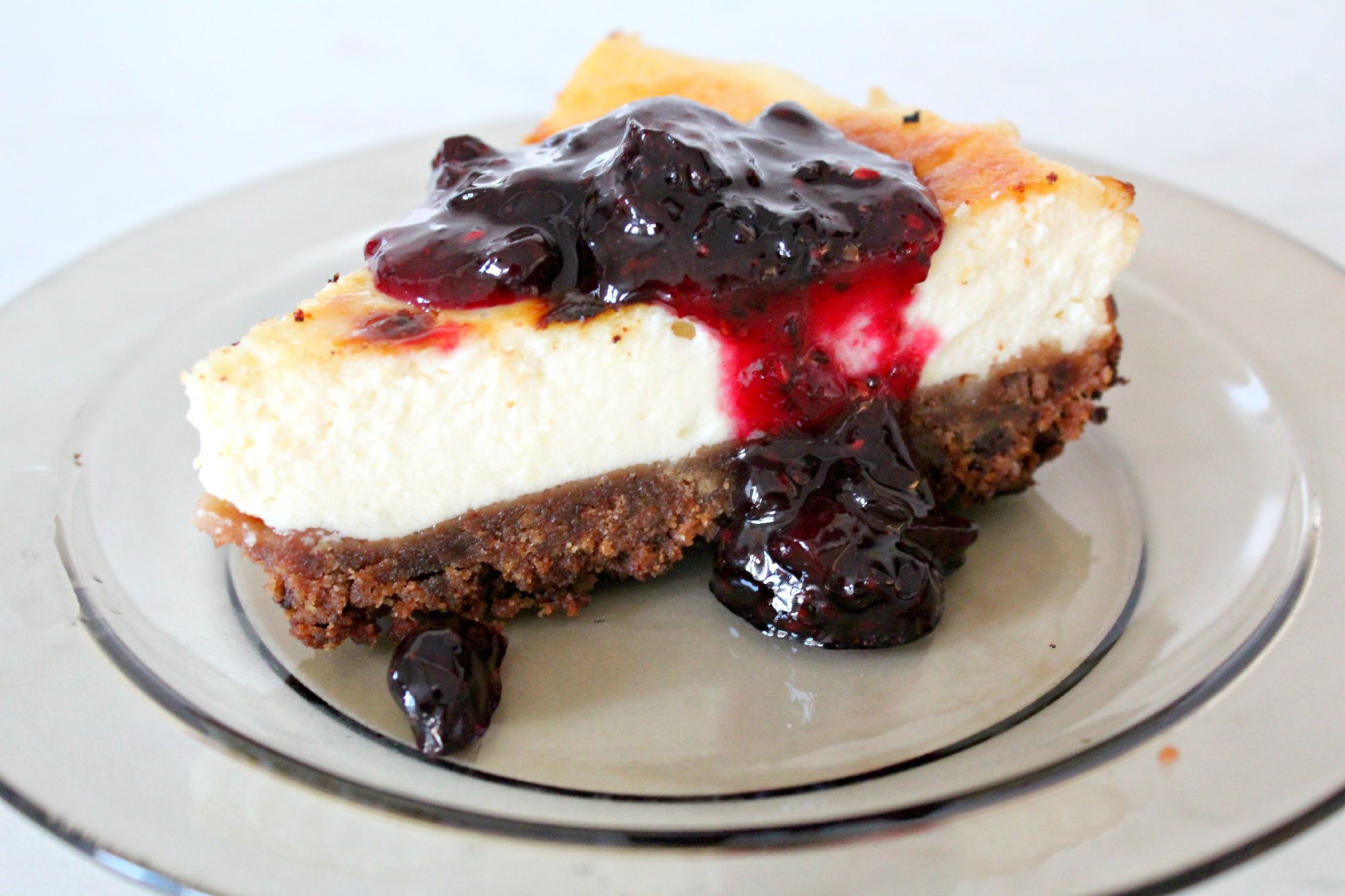 Gluten free chocolate chip cookie cheesecake recipe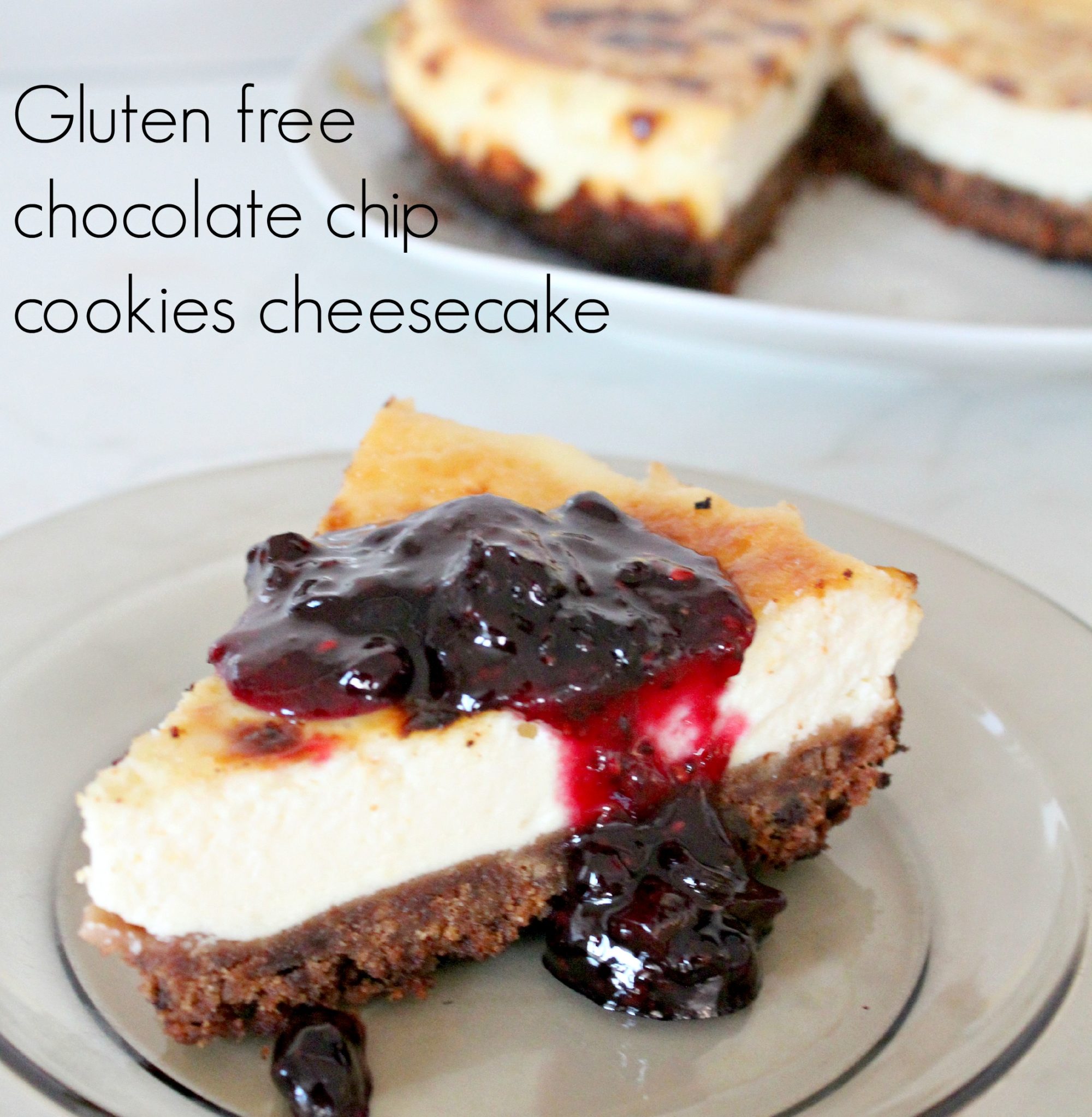 Gluten free chocolate chip cookies cheesecake
2015-02-14 11:49:47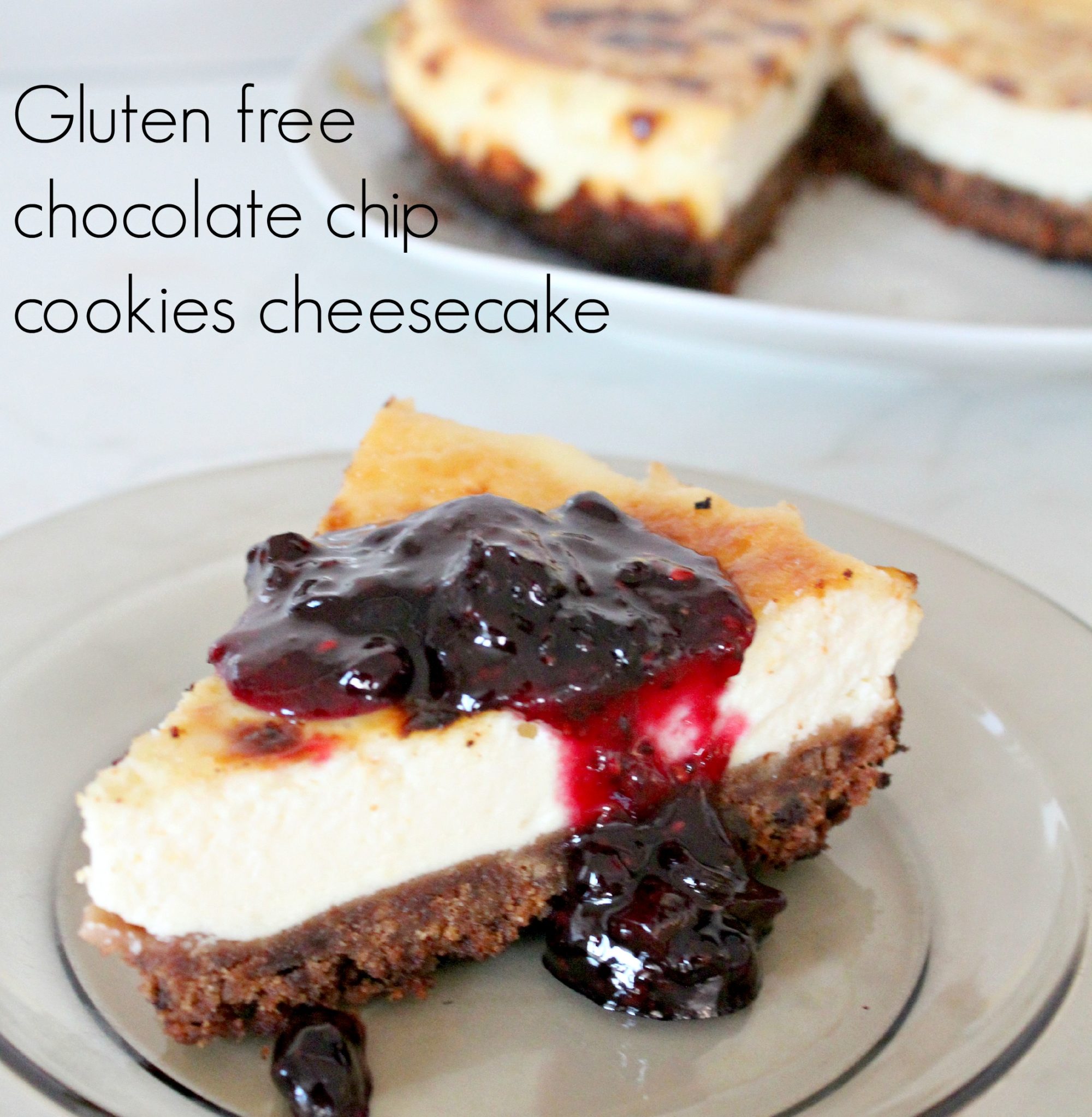 For the crust
20 Glutino chocolate chip cookies
10 tablespoons unsalted butter, melted
For the cheesecake
350 g = 12 oz cream cheese, softened
1/4 cup sour cream, room temperature
1 egg, room temperature
1/4 cup sugar
1 teaspoon vanilla extract
For the berry jam topping
400 g = 14 oz mixed berries (fresh or frozen)
200 g = 7 oz sugar
Instructions
Preheat oven to 180 C = 350°F.
Line a cake mold with baking paper
Place the Glutino cookies in a plastic bag, preferably a resealable one.
Seal all but one inch of the bag and roll with a rolling pin to crush the cookies or use a meat beater. You can also process them in a food processor until they are a fine crumb.
Stir together cookie crumbs and melted butter.
Press the mixture into the bottom of the cake mold.
Beat room temperature cream cheese by hand or a mixer until fluffy (I'd recommend a mixer).
Beat in room temperature sour cream.
Beat in egg, sugar, and vanilla extract until no lumps remain (if you use all ingredients at room temperature, no lumps will remain).
Evenly distribute cream cheese mixture over the crust.
Bake for 25-30 minutes, until the cake just begins to brown.
Cool completely and refrigerate for at least 3 hours or overnight.
To make the topping, mix berries and sugar and boil for 15-20 minutes. If you want it with more syrup, 15 minutes will be enough. Stir in constantly once the mixture comes to a boiling point, particularly for the last 5 minutes.
Notes
Store the cake in refrigerator in an airtight container. It will last for 3-4 days in refrigerator or can be frozen for up to 3 weeks.
Add the topping when serving
Easy Peasy Creative Ideas https://theseamanmom.com/
Find all other great gluten-free brands at Walmart by visiting their
Gluten-Free for Less page
. If you have a gluten free recipe to share let us know by using the #gfwalmart hashtag on your social media posts.